Discover Mount Kinabalu: What to Expect and Watch Out For
Mount Kinabalu is one of the most well-known destinations in Malaysia that locals and foreign tourists visit year-round. Its rich diversity and the number of outdoor activities you can do here are just some reasons this mountain is a prominent attraction in Sabah.
If you have only a few days to spend in Kota Kinabalu, you must check out Mount Kinabalu and see it yourself. Read this guide we created to find out why you must visit and climb Mount Kinabalu and help you plan your next adventure!
What is special about Mount Kinabalu?
Mount Kinabalu, also called Gunung Kinabalu, is a special sight in Malaysia not only because it is the highest peak in the country. It is also abundant in biodiversity, it has a rich history, and it is considered as one of the most sacred grounds in Malaysia.
These are just some reasons why it draws thousands of tourists year-round. Discover what else makes this magnificent sight a special attraction.
It is the tallest peak in Malaysia.
With an elevation of 4,095 meters above sea level, Mount Kinabalu is the highest peak in the country. It is also the highest peak between the Himalayas and New Guinea, and the third tallest peak in Southeast Asia.
Because of this, it is one of the most famous difficult hiking trails in Malaysia, and it demands reasonable fitness levels. However, conquering this mountain is a great adventure, and has become a bragging right.
The majestic height of Mount Kinabalu also comes with mesmerizing views of the rainforests, granite peaks that are veiled by clouds, and even a glacier summit. These are just rewards that hikers look forward to during the hike.
Sneak Peek at Mount Kinabalu
It has an impressive composition.
Mount Kinabalu is made of an oval-shaped granite dome that was formed when magma broke. It is a granite massif that was thrust upwards due to multiple erosions that removed overlying sand and mudstone and later on exposed the massif.
Additionally, the explosions created the sedimentary shale and sandstones that once covered the granite and had eroded and revealed underlying rock.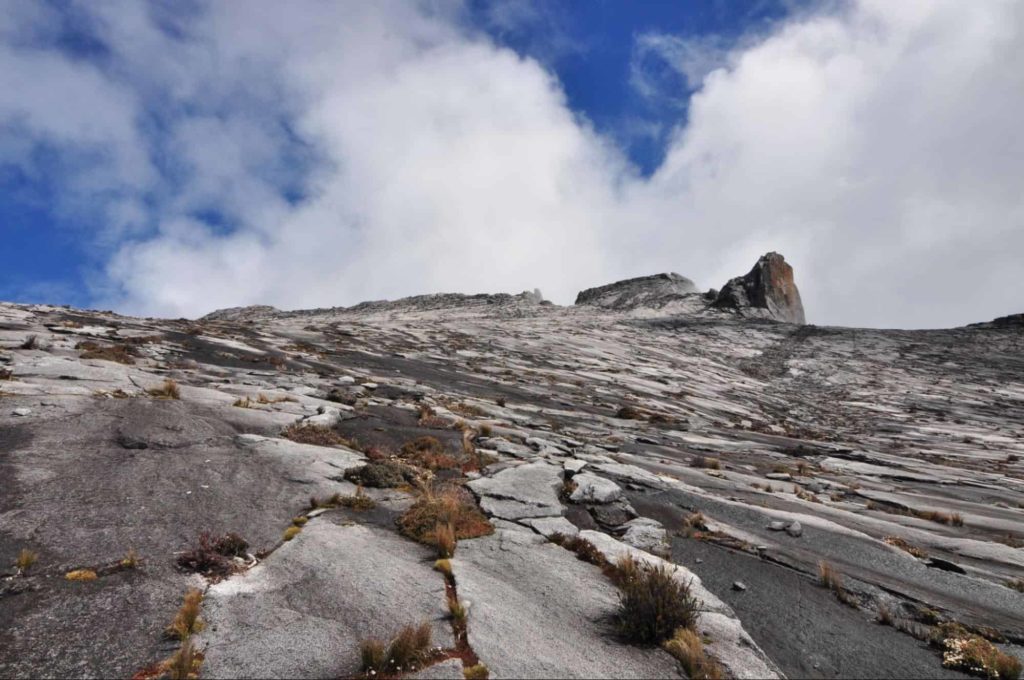 It is more than 10 million years old.
Mount Kinabalu is considered a young mountain, but it is not the youngest in the world.
It was believed to be formed approximately 15 million years ago due to the hardening of molten mass rock from the sedimentary rocks of the Crocker Range. It was also said to be enveloped by ice and glaciers during the ice age.
It is home to the highest via ferrata in the world.
Mount Torq, the highest via ferrata in the world and the first one in Asia, can be found in Mount Kinabalu. Mount Torq via ferrata is located near Mount Kinabalu's summit, and it starts at 3,200 meters and ends at 3,776 meters above sea level.
As a matter of fact, there are two via ferrata routes here; one is the classic route and the other extreme route, so it can cater to all types of hikers. Even beginner or intermediate hikers can try this adrenaline-rushing activity.
Via ferrata is a protected climbing route wherein fixed cables, ladders, stemples, ladders, and bridges are available and provided.
In addition, Mount Torq was regarded as possibly having the longest suspension bridge before the title was given to Mount Kenya.
These make Mount Kinabalu a refreshing hike and add to its distinctiveness.
Mount Torq Via Ferrata
It has rich and diverse flora and fauna.
Mount Kinabalu is not only known for having the best scenery, but it is also famous for its tremendously diverse biota that extends to the upland parts of the Crocker Range.
It is home to more than 5,000 flora and fauna species, which makes it a very important biological site.
In fact, when you are on the lower slopes of this mountain, you will find a huge variety of species. Meanwhile, you will see indigenous species as you go to higher sections.
There are various vegetation zones in Mount Kinabalu which proves the variety of its habitats. You will go through the Lowland Dipterocarp Forest at the beginning of your hike, then the Lower Montane Oak-Chestnut Forest, and even the famous Cloud Forest.
Mount Kinabalu's Endemics
It has great cultural significance to Sabah.
Up to date, Mount Kinabalu remains important in Sabahan culture. In fact, the focal point of the state flag has an image of the mountain and the capital of Sabah, Kota Kinabalu, is its namesake.
Accordingly, the importance of this mountain also reflects in a popular folk song called Sayang Kinabalu.
It has profound relations to Sabah's indigenous tribes.
For centuries, ethnic groups in Sabah, like the local community of Kadazan Dusun, have lived on Mount Kinabalu and within its surroundings.
The mountain plays a crucial role in their lives because it is a spiritual and focal core of the state. Residents have depended on the forest that surrounds the foothills that provided them with food and other materials for many generations.
However, when the mountain was opened to tourists and the Kinabalu National Park became protected, local tribes like Kadazan Dusun were given restricted access to this sacred mountain.
As time passed by, most of those who once worshiped the mountain became porters to tourists who visit the mountain.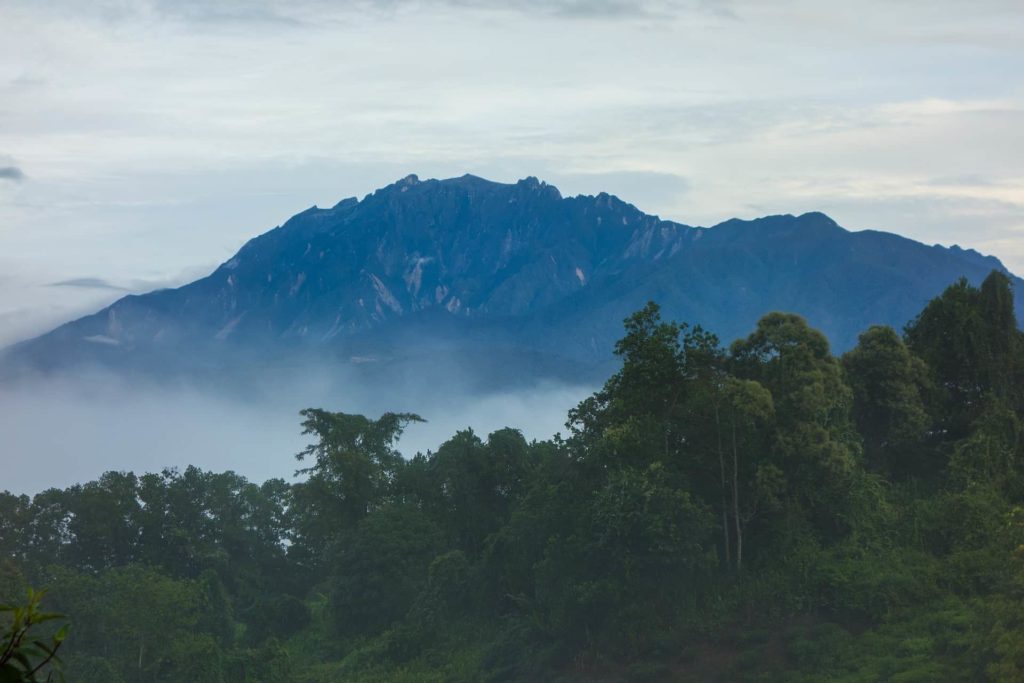 It is believed to be where the dead live.
Mount Kinabalu is regarded as a mysterious and sacred mountain. It serves as a sacred resting place for the dead.
According to Sabah's Kadazan Dusun people, the name Kinabalu came from "Aki Nabalu" which means "revered place of the dead" or they would also call it the home of the dead.
It is also the belief of this tribe that the spirits of their dead ancestors reside on the summit of Mount Kinabalu. Guides would even tell climbers about this so that the mountain would be treated with respect.
The local Kadazan Dusun also believe that for their spirit to reach Kinabalu comfortably and without difficulty, the bodies of the dead should be buried facing the mountain. As per folklore, a spirit will stay in the burial ground before it passes into the afterlife.
The local shamans would also perform rituals to guide the soul of the deceased to the mountain. To appease the spirits, a white cockerel would be sacrificed every year.
It is also believed that a dragon guards the base of the mountain where the entrance to the place for lost souls is located.
It is sacred ground.
Every December, a ritual called Manolob is conducted to appease the spirits in Mount Kinabalu so that climbers would be able to continue visiting it.
A priestess would even make an offering composed of chickens, eggs, betel nuts, betel plant leaves, tobacco, and limestone powder. She would lead the chant, and then chickens would be cooked and distributed to the participants in the ritual.
This ritual used to be held before the ascent and climbers would use the cooked meat as rations. They could not even climb the mountain if they were not accompanied by a pagan priest.
Even before locals attempt to climb the mountain, they still customarily seek permission because of superstition about this mystical structure.
How One of the Rituals to Appease the Spirits Happens
It has an interesting but heartbreaking origin.
Another local lore regarding the origin of the name Kinabalu is that it came from the words "Cina Balu" which means "Chinese widow".
Legend has it that a Chinese prince ascended from the mountain to find a pearl that was believed to be guarded by a dragon. When he succeeded, the prince got married to a Kadazan woman but he abandoned her to go back to China.
Later on, the wife kept wandering in the mountain to grieve until she turned into stone.
It is located in a UNESCO World Heritage Site.
Mount Kinabalu lies in the Kinabalu National Park, the first national park in Sabah and the first UNESCO World Heritage Site in Malaysia because of its outstanding biodiversity. This is why it has been preserved and protected.
The majestic mountain is this park's focal feature and one of the reasons why the park is also another famous destination in Malaysia.
Kinabalu National Park is also home to various habitats, like tropical lowlands, rainforests, and tropical mountain forests. Because of its exceptionally rich flora, it was designated as a Centre of Plant Diversity for Southeast Asia.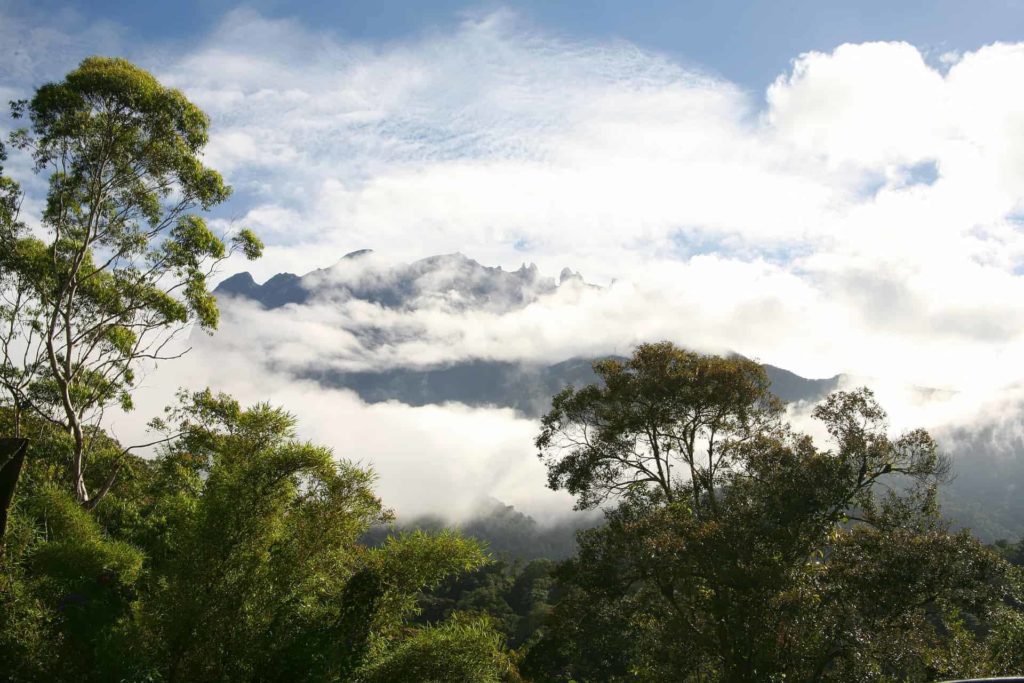 Why should you visit Mount Kinabalu?
The things that make Mount Kinabalu special may be enough to persuade anyone to visit it.
You should visit Mount Kinabalu if you are looking for a peaceful getaway from the hustle and bustle of the city. Its cool weather conditions, tranquility, and slow-paced environment make the perfect set-up for a relaxing place to unwind.
Here are other reasons why it is a must to explore this magnificent mount when you are in Malaysia:
Hiking Mount Kinabalu is challenging but rewarding.
Hikers from around the world head to Mount Kinabalu annually and dare to conquer it, particularly adrenaline junkies who are looking for a great adventure. However, this is not for the faint-hearted as it requires physical and mental strength and great stamina.
What to Expect at Mount Torq Via Ferrata
It has amazing scenery.
Although this mountain comes with a hard trail, it gives hikers a lasting impression because of its beauty and breathtaking scenery, especially upon reaching the summit.
Often in the list of top mountains with incredible views in Southeast Asia, the picturesque view from the top of Mount Kinabalu will surely make up for the lack of sleep.
Additionally, the views of the sunrise and sunset are some of the highlights of the Mount Kinabalu climb. Mountaineers especially enjoy gorgeous views of the sunrise when they reach Low's Peak in Mount Kinabalu.
It has a tranquil environment.
Mount Kinabalu is a great place where you can unwind because of the lush greenery and cool temperatures.
If you are searching for the perfect getaway from the hustle and bustle of the city, then this mountain should be on top of your list. Its serene environment allows for a slow living that is relaxed and harmonious with nature.
Even if you will not climb Mount Kinabalu, strolling within its surrounding areas will still be just as soothing.
It is a great place for plant life and wildlife spotting.
Mount Kinabalu is surrounded by a primordial rainforest. During the hike, hikers should keep an eye on thousands of plant species and hundreds of species of mammals that will make good photography subjects.
Different species of orangutans are abundant and famous in Mount Kinabalu. Additionally, bird-watching enthusiasts will find this mountain and its surrounding areas a haven because of the more than 300 species of birds that can be found here.
Bird Species You Will Find at Mount Kinabalu
They will discover a lot of these species are unique, exotic, and near extinction so these are protected. Most botanical species that will be seen here are from the Borneo region, while some originated from the Himalayas, Australia, and the Indo-Malayan region.
You might spot rarely-seen species in the stunning landscapes around Mount Kinabalu and the vegetation zones along the hiking trails. Look out for blooming signs that let trekkers know if there are blooming flowers during the hike.
Moreover, Mount Kinabalu is also home to Rafflesia, the largest flower in the world. There are different parts of the mountain where this parasitic plant blooms.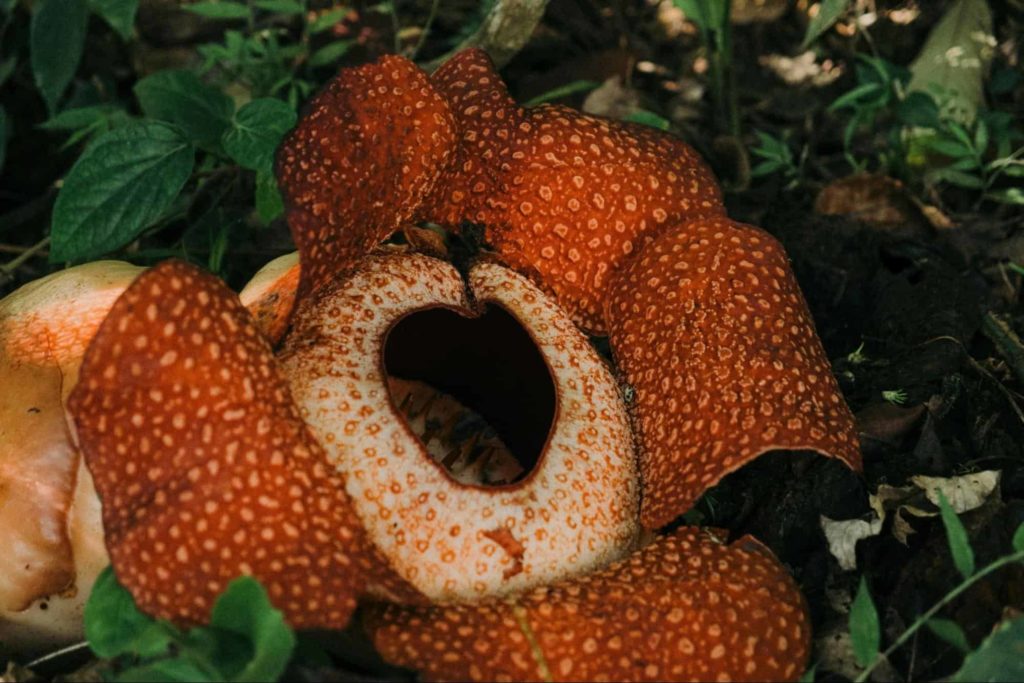 Things to Know about Mount Kinabalu
Altitude
4,095 meters (13,435 feet)
Weather Conditions
Dry season: February to September

Cool season: December to April

Southwest Monsoon: May to July

Northeast Monsoon: October to January

Months with great weather: February, March, April

Temperature
Summit: 0°C - 3°C

Kinabalu National Park (foot of the mountain): 15°C - 26°C

Trails
Ranau Trail and Kota Belud Trail
Mount Kinabalu is a non-volcanic mountain and it is perhaps the youngest one in the world. It has four elevation zones, namely:
Tropical lowland, from 100 meters to 1,200 meters
Lower montane forest zone, from 1,200 to 2,000 meters
Upper mountain forest, from 2,000 to 3,000 meters
Subalpine meadow zone, from 3,000 meters and above
Weather Conditions and the Best Times to Visit
Since Mount Kinabalu is in a tropical rainforest, showers or heavy rains could occur at any time. But generally, hiking this mountain is possible year-round because of mild temperatures and mostly clear skies.
While Southwest Monsoon is from May to July, Northeast Monsoon covers October to January, so there might be heavy or frequent rain when you visit during these months.
Hiking activities may even be canceled and the gate to the summit will be closed due to inclement weather conditions, especially in November and December.
The best months to visit or hike Mount Kinabalu are February, March, and April because these are non-monsoon months, which means that there will be little rainfall only. There are also higher chances that you would get clearer views during these months.
June to September may be a good option also because of the dry season and hot weather.
Is it safe to climb Mount Kinabalu?
Climbing Mount Kinabalu is safe even for young children and the elderly. However, there are safety measures and regulations made by Sabah Park that must be followed by all climbers.
One of the trails here does not require specialized climbing skills or equipment but proper physical conditioning is needed because of the mountain's elevation gain and steep slopes.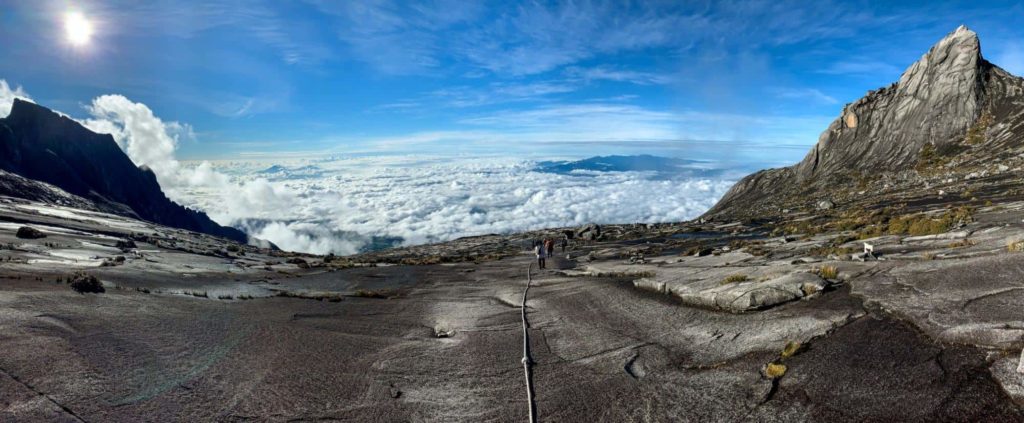 Permit Requirements to Climb Mount Kinabalu
Sabah Parks issues only 185 climbing permits for Mount Kinabalu every day so there is a need to secure one before your climb. Otherwise, you will not be allowed to start your hike.
The allocation for these permits is as follows:
Sabahans only: 10 permits
Malaysians only: 25 permits
Malaysians and/or foreign trekkers: 150 permits
Cost of Permit to Climb Mount Kinabalu
Locals
International or foreign trekkers
Children under 16 years old: RM 30

Adults: RM 50

Under 16 years old: RM 80

Adults: RM 200
What You Need to Know about Climbing Mount Kinabalu
If you want to experience an adventure of a lifetime, you must try to conquer and climb Mount Kinabalu. Here are things you need to know about climbing Mount Kinabalu.
What Can You Expect on the Kinabalu Climb
Trails in Mount Kinabalu
There are three trail names you should be familiar with if you want to climb Mount Kinabalu: Timpohon Trail (Summit Trail), Ranau Trail, and Kota Belud Trail.
Trail Map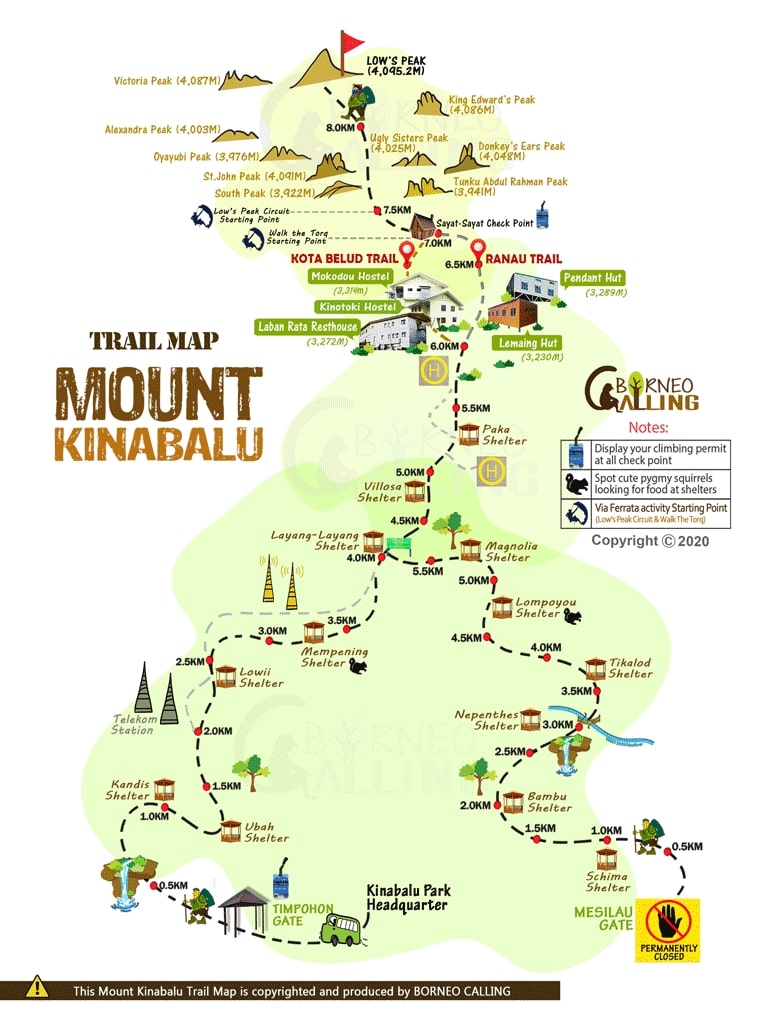 Timpohon Trail
Distance
4 kilometers
Starting Point
Timpohon Gate (5.5 kilometers from Kinabalu Park Headquarters)
Hiking Time
To reach Layang Layang: 2 to 3 hours

To reach Panalaban: 4 to 8 hours

To reach the summit: 3 to 4 hours

Descent: 5 to 6 hours

Shelters
Pondok Kandis (1,981 meters)

Pondok Ubah (2,081 meters)

Pondok Lowii (2,267 meters)

Pondok Mempening (2,515 meters)

Layang Layang (2,702 meters)

Pondok Villosa (2,961 meters)

Pondok Paka (3,080 meters)

Panalaban (3,273 meters)

Day 1 Itinerary
Timpohon Gate to Panalaban Base Camp
Day 2 Itinerary
Panalaban Base Camp to Summit Low's Peak
Highlights
Paka Cave, Villosa pitcher plant, Carson Falls
There is now only one trail that leads to the summit of Mount Kinabalu. The Kinabalu climb begins at the Kinabalu National Park Headquarters, at the Timpohon Trail.
Before June 2015, hikers can choose between the Timpohon Trail at the Timpohon Gate and the Mesilau Trail (at the Mesilau Gate).
However, the Mesilau Trail was permanently closed down because of the 2015 earthquake. Parts of the Timpohon Trail were also damaged and remained inaccessible.
Two new trails were constructed to replace the Timpohon Trail, through the efforts of Sabah Parks and the locals, particularly the mountain guides. Towards the peak, there are two trails, namely Ranau Trail and Kota Belud Trail.
Summary of the 2-Day Itinerary
Day 1
Day 2
• Covers Timpohon Gate to Panalaban

• Cut-off time at Kinabalu National Park Headquarters to start the hike: 10:30 AM

• Hiking usually starts from 7 AM to 10:30 AM

• Register and get your ID tag and meal vouchers

• Stay in the dormitories at Panalaban

• The hike is about 6 kilometers

• Start as early as 2 AM

• Ascent from Panalaban to the summit, and descent

• Ascent to the summit is 3 to 4 hours in time for sunrise

• The hike for the descent is about 11.4 kilometers
Route Map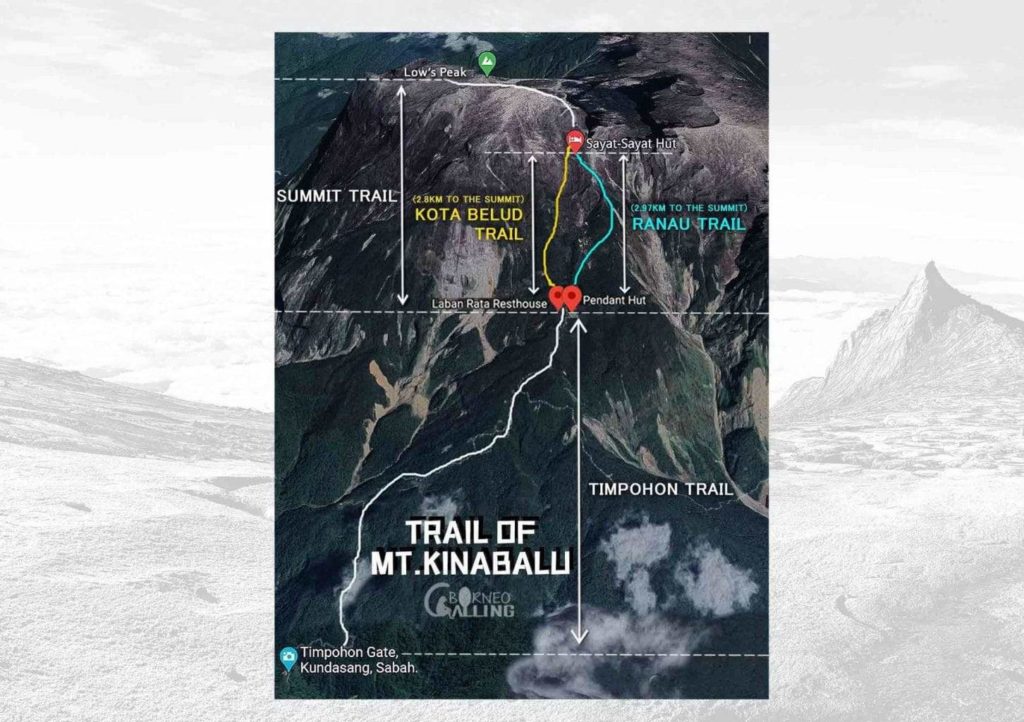 The first day of the Kinabalu climb usually takes five to six hours, or even eight hours, depending on your pace. You would be able to take a rest and recharge at Panalaban, which is the pit stop for climbers before they proceed to the summit.
Meanwhile, the second day would usually start as early as 2 AM or 3 AM and the hike from Panalaban to the summit lasts three to four hours.
Climbers would set out for the summit before dawn so they could watch the spectacular sunrise upon reaching the summit. There are very steep sections along the hike and you would need to go through these in the dark.
Climbers would be checked upon reaching the Sayat Sayat huts because the air thins out at the high altitude and it would make it difficult for them to breathe.
The descent could be quick but it is still tough because of the slippery parts. This would take approximately six hours, depending on the hiker's condition.
Hikers usually eat breakfast when they reach Panalaban again before they go back to Timpohon Gate.
Before the climb, hikers at Mount Kinabalu should also be aware of the so-called "Danger Zone" which they will encounter on the descent.
What to Expect in the Danger Zone
Ranua Trail and Kota Belud Trail
Aspect
Ranau Trail
Kota Belud Trail
Difficulty
Intermediate
Hard
Hiking Distance from Laban Rata to Sayat-Sayat
Approximately 1,300 meters
Approximately 1,100 meters
Hiking Time
1 to 2 hours
2 hours
Starting Point
After Pendant Hut
After Gunting Lagadan and Panar Laban Hut
End Point
At 7.5 kilometer mark, after the Sayat Sayat Checkpoint
Fitness Level Required
Average fitness level
Above average fitness level
Highlight/What to Watch Out For
View of Mount Torq's Low's Peak Circuit
Aki Point Viewing Platform
Special Consideration
• No permission required

• No age requirement

• Requires permission from Sabah Parks Authority

• Only for 18 years old and above
As a general rule, climbers are allowed to ascend and descend Mount Kinabalu through the Timpohon Gate and hike to the peak either through Ranau Trail or Kota Belud Trail.
The Ranau Trail was first opened to the public on December 1, 2015, while Kota Belud Trail was opened eight days later. Both these trails were made to replace the old trail to the summit that was severely damaged after the earthquake incident.
They have the same start and end point: from Panalaban to Sayat Sayat Checkpoint, where hikers will ascend to Low's Peak. While both trails have their challenges, they both offer amazing panoramic views.
On the east of the old trail, Ranau Trail is a tourist-friendly trail to the summit from Panalaban because it is easier and safer. The path here is also less steep with mostly wooden staircases.
Located west of the old trail is the Kota Belud Trail, which is rougher compared to the Ranau Trail. Kota Belud Trail is recommended for hikers with upper and lower body strength because parts of this trail are slopes that are more than 60 degrees.
Closer Look at Ranau and Kota Belud Trails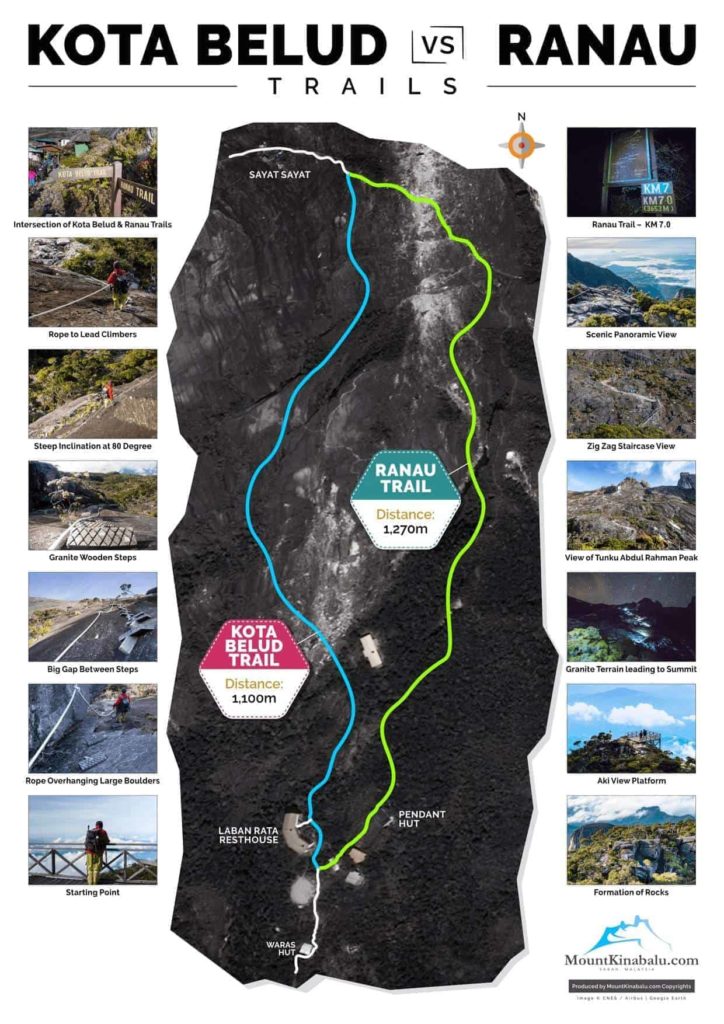 Via Ferrata Routes
| Aspect | Walk the Torq | Low's Peak Circuit |
| --- | --- | --- |
| Hiking Time | 2 to 3 hours | 4 to 5 hours |
| Difficulty | Easy | Hard |
| Highest Point | 3,520 meters above sea level | 3,776 meters above sea level |
| Length | 380 meters | 1.1 kilometers |
| Age Requirement | At least 10 years old | At least 16 years old |
| Suitable For | Recommended for beginners | Recommended for those with good stamina |
| What to Expect | Two-wire cable bridge, Rogimut ladder | Suspension bridge, three-wire bridge |
| Trainer to Climber Ratio | 1:5 | 1:6 |
Another exciting way to discover Mount Kinabalu's beauty is by taking the via ferrata routes. Here, hikers would encounter steep rock faces with a series of rails, bridges, and cables.
The via ferrata has a route length of about 1.2 kilometers and an additional elevation of 365 meters. It starts at 3,200 meters and lasts up to 3,776 meters above sea level, so it is usually tried out after reaching Mount Kinabalu's summit and before heading down.
There are two routes, namely, Walk the Torq and Low's Peak Circuit. The latter is more physically demanding, but there is no climbing experience required to try out both routes.
Additionally, there will be a compulsory safety briefing and training session that will be conducted on your first day of hiking at the Pendant Hut between 3 PM and 4 PM.
Via Ferrata Route Map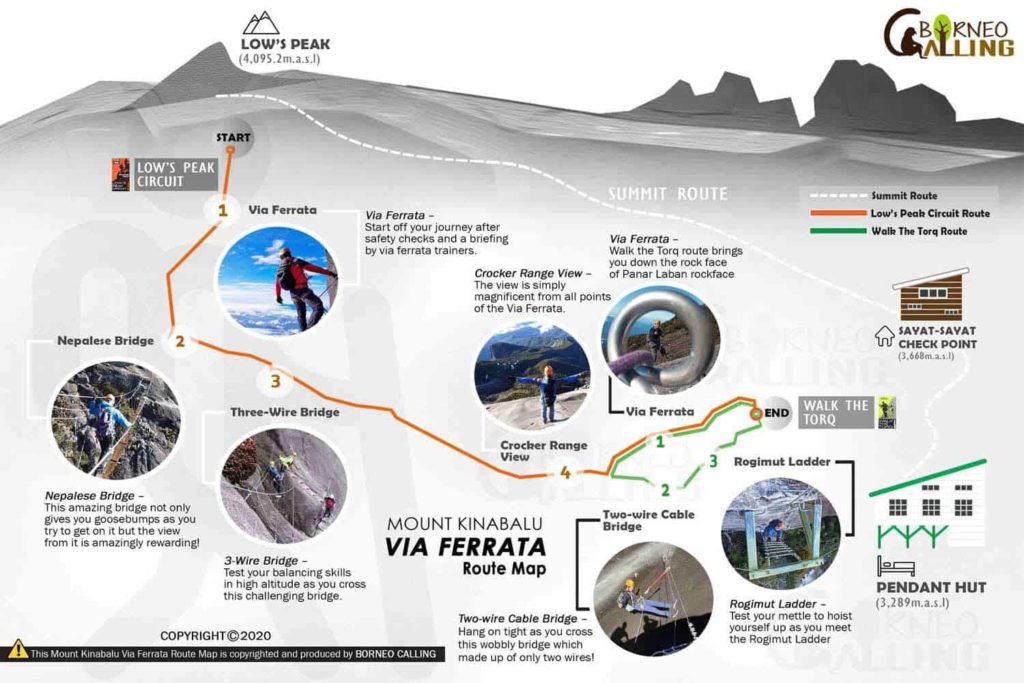 Walk the Torq Route Map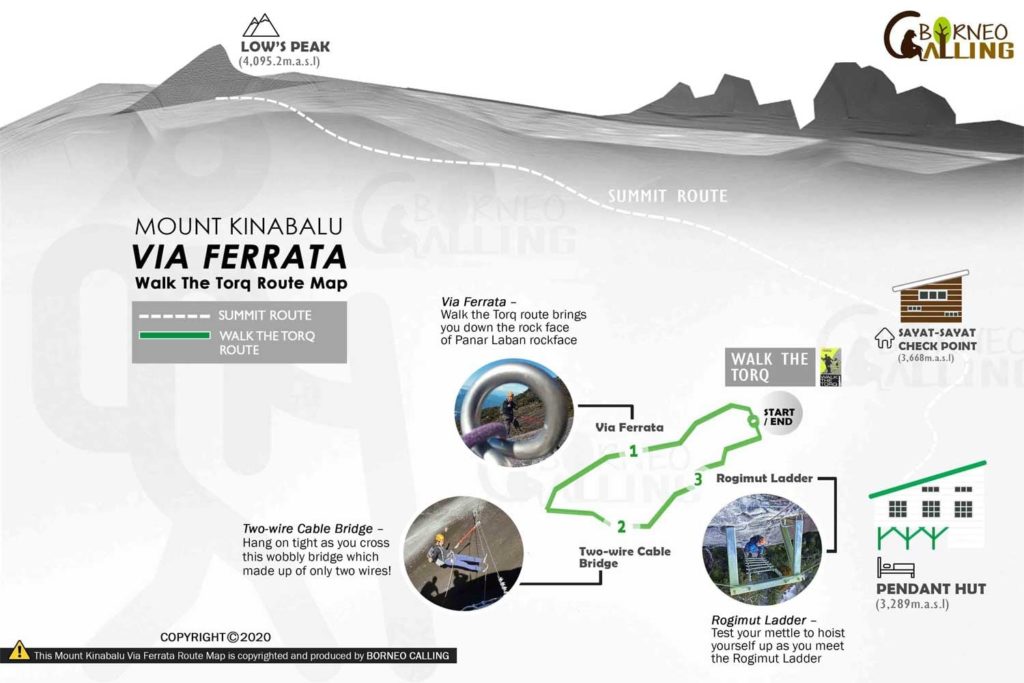 Low's Peak Circuit Route Map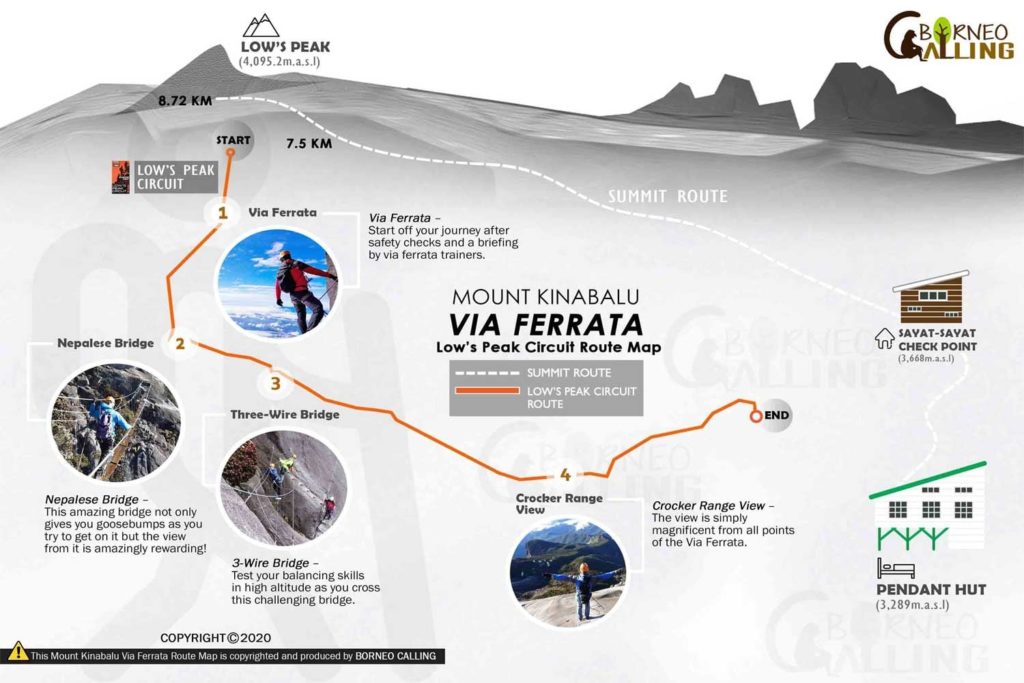 Accommodations in Mount Kinabalu
If you are hiking on Mount Kinabalu, you will not experience camping out. Instead, you will stay at the huts available at the shelters, especially in the Panalaban Base Camp. Bunk beds, sleeping bags, and pillows are usually provided in these cozy huts.
After the 2015 earthquake, some accommodations in the compound closed down, so room or bunk availability might be limited.
Your accommodations in Mount Kinabalu will depend on the activity you will do.
| | Laban Rata Resthouse | Pendant Hut | Lemaing Hostel | Panalaban Hostel |
| --- | --- | --- | --- | --- |
| Activity | Standard summit climbers | Via Ferrata climbers | Standard summit climbers | Standard summit climbers |
| Availability | 77 climbers | 33 climbers | 28 climbers | 25 climbers |
| Occupants | International and Malaysian climbers | International and Malaysian climbers | Malaysian only | - |
Laban Rata Resthouse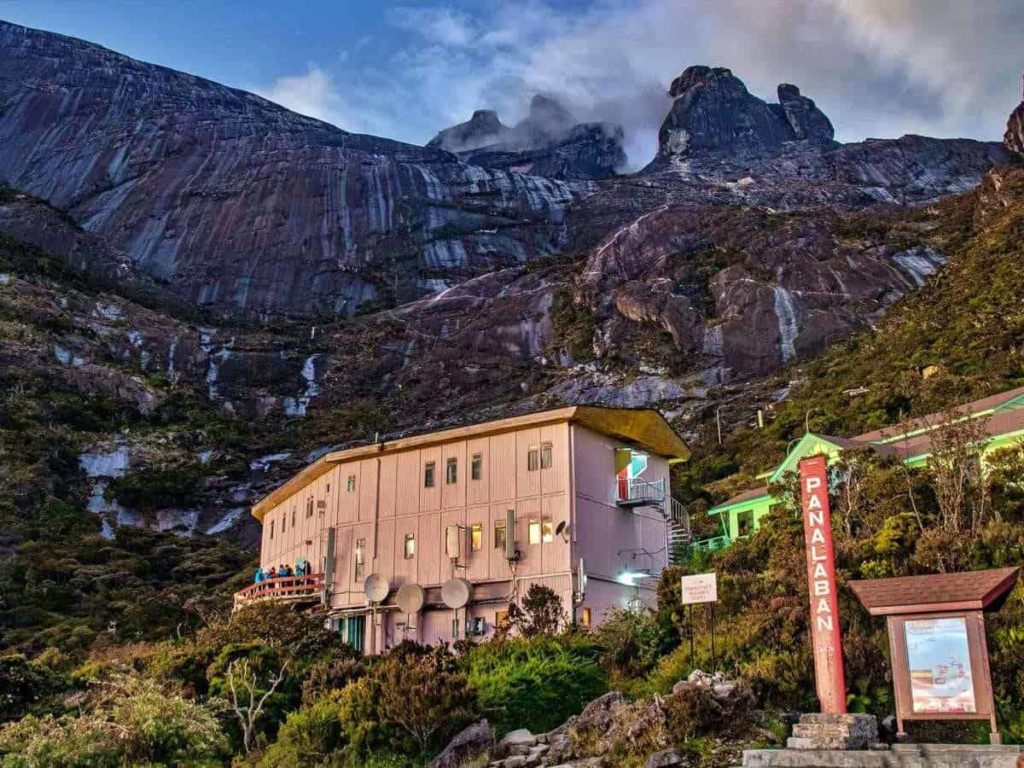 | | |
| --- | --- |
| Location | 3,272 meters above sea level |
| Contact Information | 60138332723 |
| Check In Time | 1:00 PM |
| Check Out Time | 10:30 AM |
Operated by Sutera Sanctuary Lodges, Laban Rata Resthouse provides warm lodgings for hikers at Mount Kinabalu. However, they do not have heated showers, so taking a bath here would be extra cold.
It offers the most facilities and services from all of the accommodations at Mount Kinabalu. Aside from hot meals before and after the climb, there is also a grocery center and a souvenir shop here.
Pendant Hut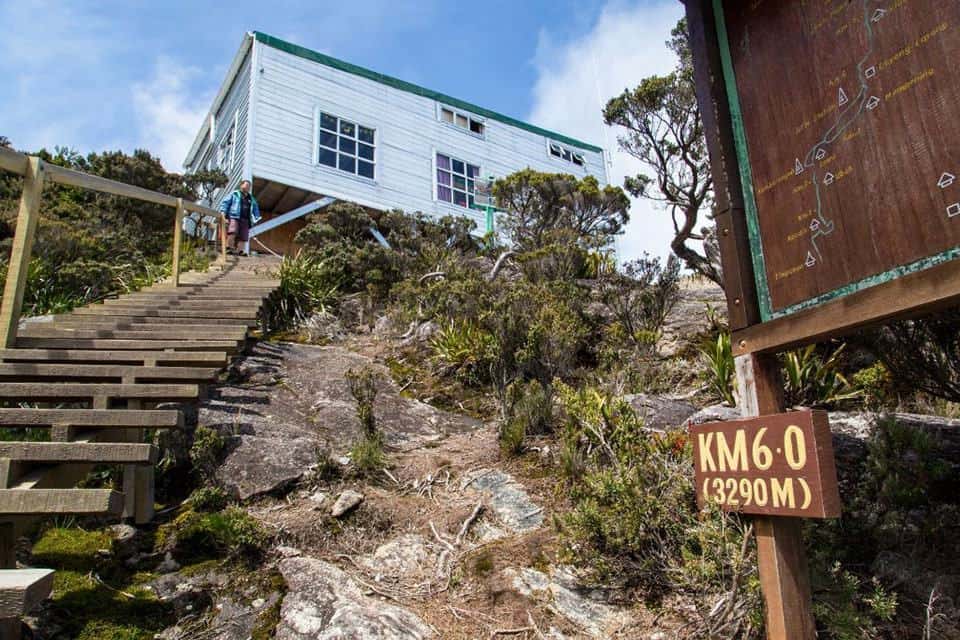 | | |
| --- | --- |
| Location | 3,289 meters above sea level |
| Contact Information | 6088268126 |
| Check In Time | 2:00 PM |
| Check Out Time | 12:00 PM |
The Pendant Hut provides dormitory-style accommodations and a private room for a maximum of four people. It caters to via ferrata climbers because of the easy access to Mount Torq activities.
It also has a lounge with a small library and board games, and a pantry with coffee and tea.
Lemaing Hut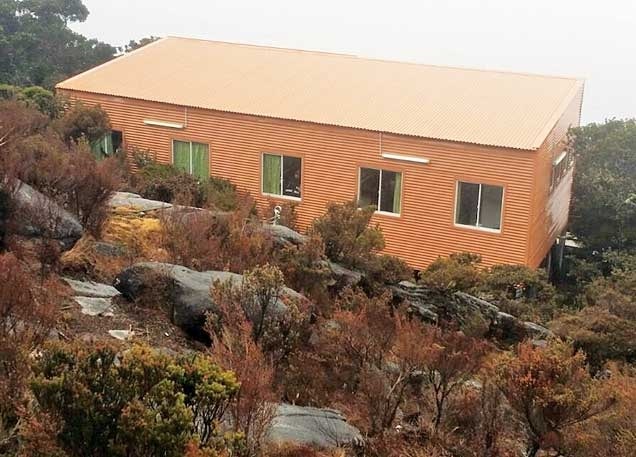 | | |
| --- | --- |
| Location | 3,230 meters above sea level |
| Check In Time | 2:00 PM |
| Check Out Time | 10:00 PM |
Lemaing Hut provides only very basic needs and accommodations for hikers. The rooms and showers here are also not heated, and there are only bunk beds in the rooms.
There are no meals provided here, and you would need to head to Laban Rata Resthouse to dine.
Panalaban Hostel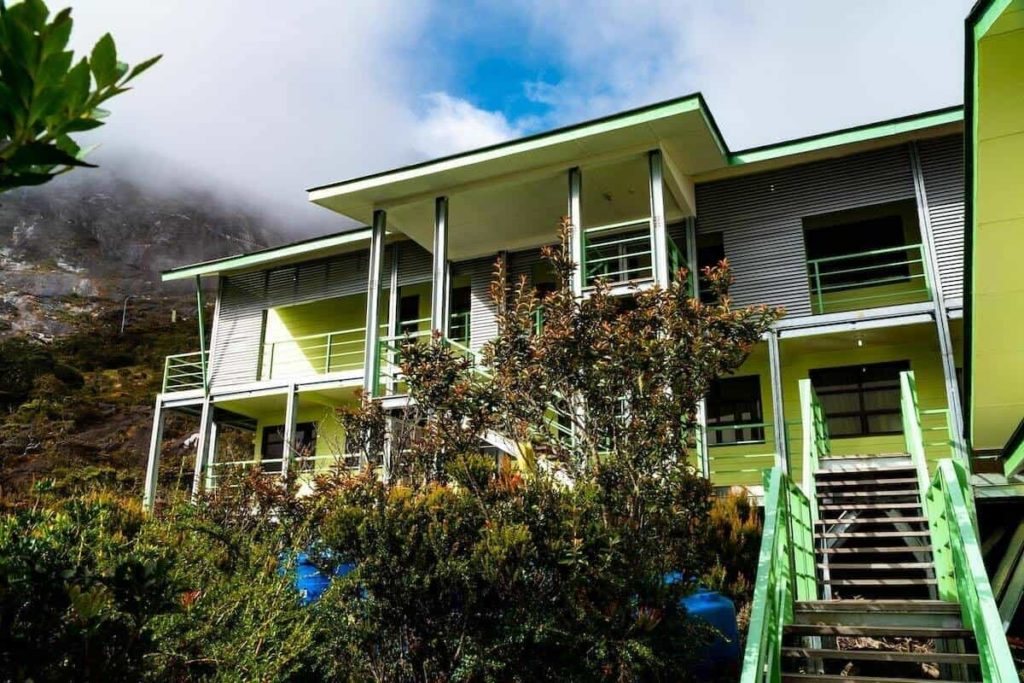 | | |
| --- | --- |
| Location | 3,230 meters above sea level |
| Check In Time | 2:00 PM |
| Check Out Time | 10:30 PM |
At the Panalaban Hostel, hikers only share one large room that is not heated and there are no heated showers. It only offers very basic accommodations with a common bathroom, and the dormitories are unisex.
Since there are also no meals available here, hikers need to go to the Laban Rata Resthouse for food.
Accommodations Near Mount Kinabalu
Sutera Sanctuary Lodges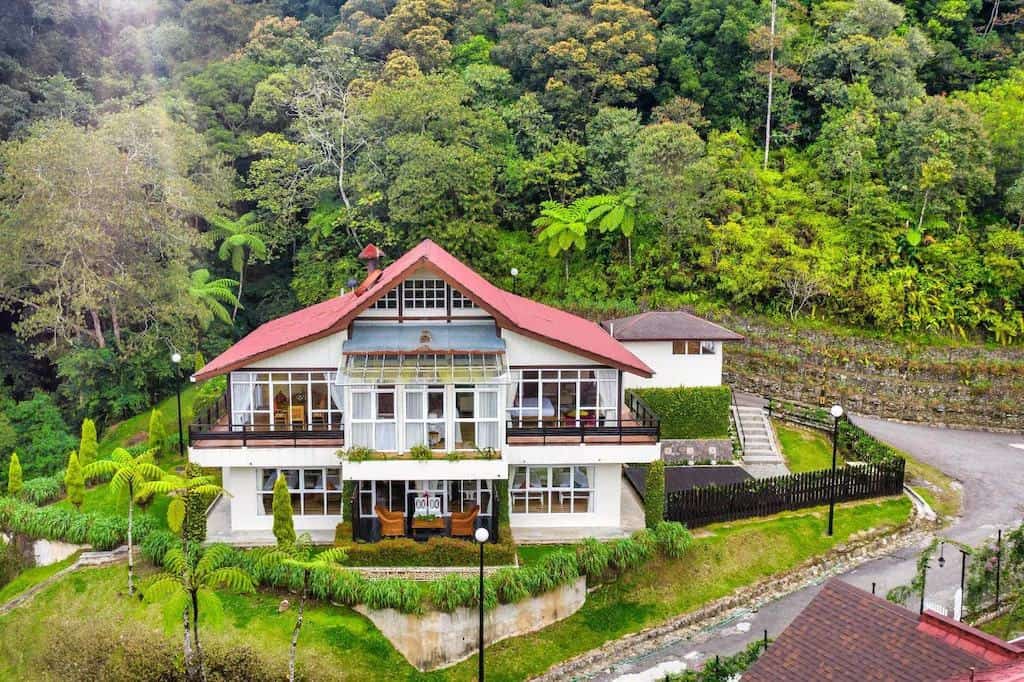 Address
Mount Kinabalu National Park, Kinabalu Park, 88100, Kundasang, Kinabalu National Park, Malaysia, 88100
Contact Information
Telephone number: +601548761800 / +60178335322

E-mail: [email protected]

Best For
Luxury and group or family trips
Highlights
High-quality amenities, 24-hour check in, airport transfer, restaurant
Located right at the Kinabalu National Park, Sutera Sanctuary Lodges is a convenient and cozy accommodation if you will be visiting and climbing Mount Kinabalu.
Additionally, its relaxing and luxurious amenities will make up for the weariness after the two-day hike on Mount Kinabalu, especially its heated showers, hot tub, or sauna.
Furthermore, most of the rooms here can cater to at least two to six people, so it may not be the best fit if you are a solo traveler.
Strawberry Garden Hotel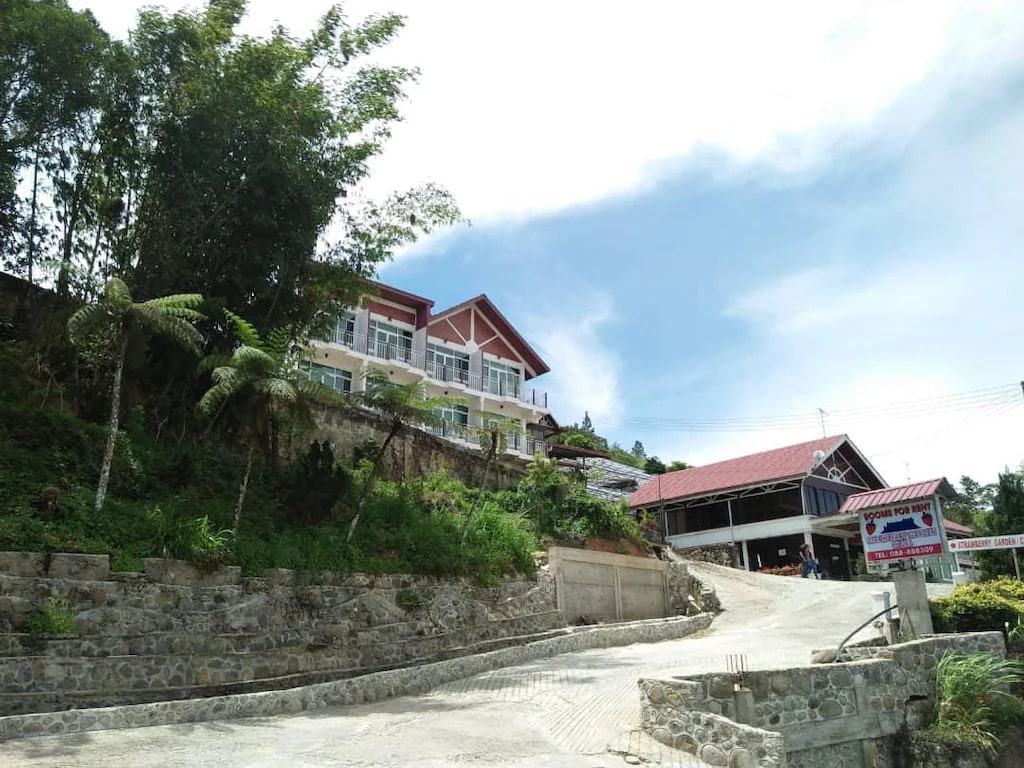 | | |
| --- | --- |
| Address | Kampung Kinasaraban, Kundasang, Kinabalu National Park, Malaysia, 89300 |
| Contact Information | Telephone number: +6088888309 |
| Best For | Luxury and group or family trips |
| Highlights | Great scenery |
As it is situated between Kinabalu National Park and Kundasang, Strawberry Garden Hotel is a great location where many local attractions in Sabah can be easily accessed. Plus, it is just a short drive from the state's capital.
The rooms here are spacious and ideal for groups, so it may be an expensive option if you are traveling alone. However, your stay here will be extra special because of the fresh strawberries and homemade goods that you can find at the cafe.
Celyn Resort Kinabalu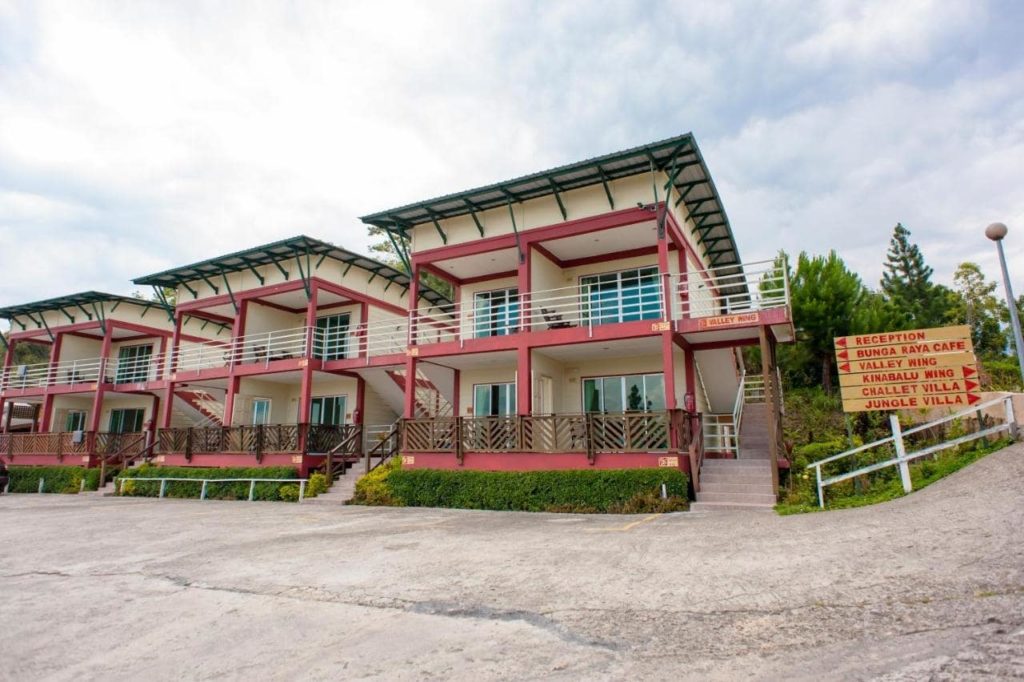 | | |
| --- | --- |
| Address | Jalan Semuruh Kinoundusan, 89300 Kundasang, Sabah, Malaysia |
| Contact Information | Telephone number: +6088527800 |
| Best For | Mid-range budget, traveling with a companion or group |
| Highlights | High-quality amenities |
Celyn Resort Kinabalu will pamper you with its amenities and facilities that you can avail of with a mid-range budget. Additionally, it is strategically located near various tourist destinations.
This family-friendly accommodation is best for couples or families, so it may not be a good choice if you are on a solo trip.
Rocky Mountain Lodge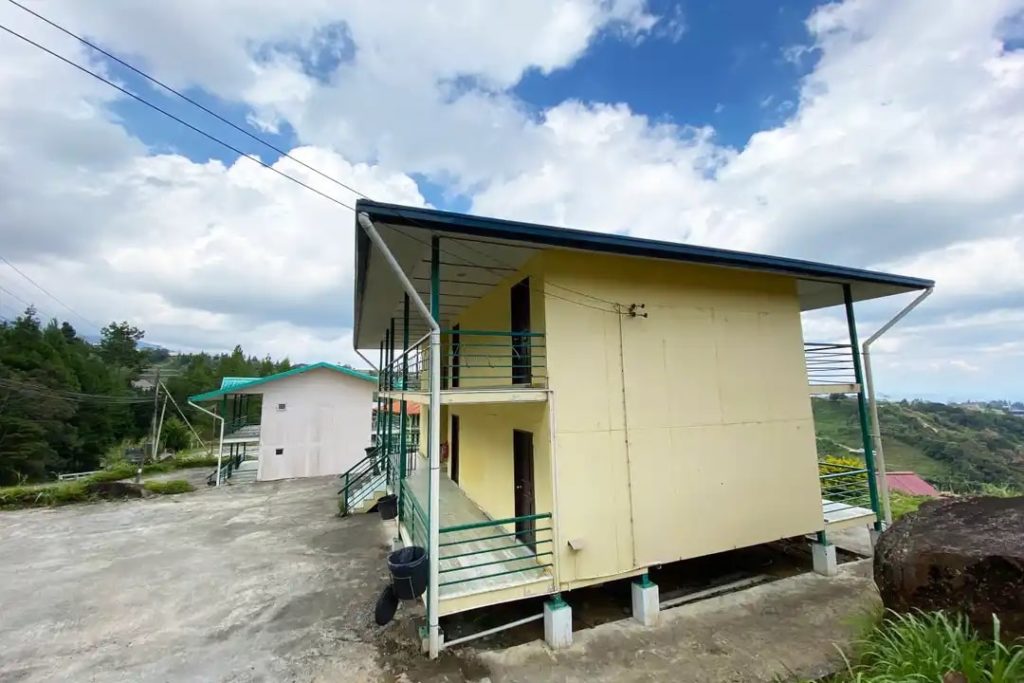 | | |
| --- | --- |
| Address | Jalan Cinta Mata Mesilou, 89308 Kundasang, Sabah, Malaysia |
| Contact Information | Telephone number: +60198082909 |
| Best For | Budget-friendly, backpackers |
| Highlights | 24-hour check in, near popular attractions |
Also located near various attractions, Rocky Mountain Lodge is a hostel that provides a comfortable and pleasant experience for tourists who are on a budget. This is why it is perfect for solo travelers or backpackers.
It also has a restaurant that offers savory local cuisine that will surely fill up anyone who books a room here.
Crystal Hill R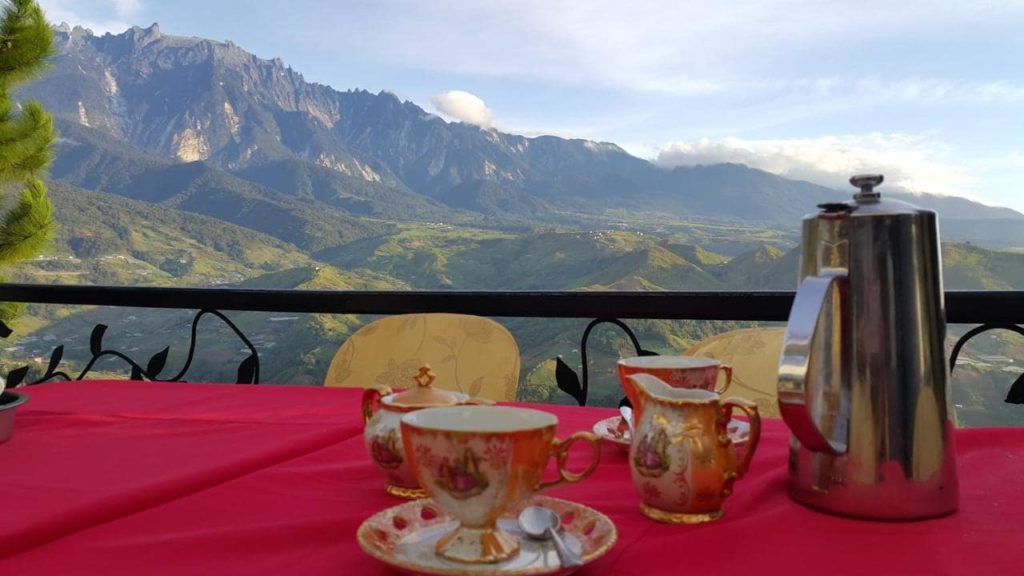 | | |
| --- | --- |
| Address | Kundasang 212-89-308, Kundasang, Kinabalu National Park, Malaysia, 89308 |
| Contact Information | Telephone number: +60165846116 |
| Best For | Budget-friendly, solo travelers |
| Highlights | 24-hour front desk, inside the city center |
Wake up every day at the sight of Mount Kinabalu when you stay in Crystal Hill R. The mountain view from the balcony is especially mesmerizing during afternoon tea.
It has a 24-hour front desk and it provides airport travel services and a restaurant. Plus, a lot of facilities and destinations can be easily accessed from here.
Tourist Attractions Near Mount Kinabalu
As Sabah is a great tourist destination, there are plenty of tourist destinations on the island much like the rest of Malaysia.
This is why it is a must that you also spend a few days touring the island or any nearby attractions from Mount Kinabalu while you are recovering from your hike.
Here are a few places near Mount Kinabalu that you can add to your itinerary!
Kinabalu National Park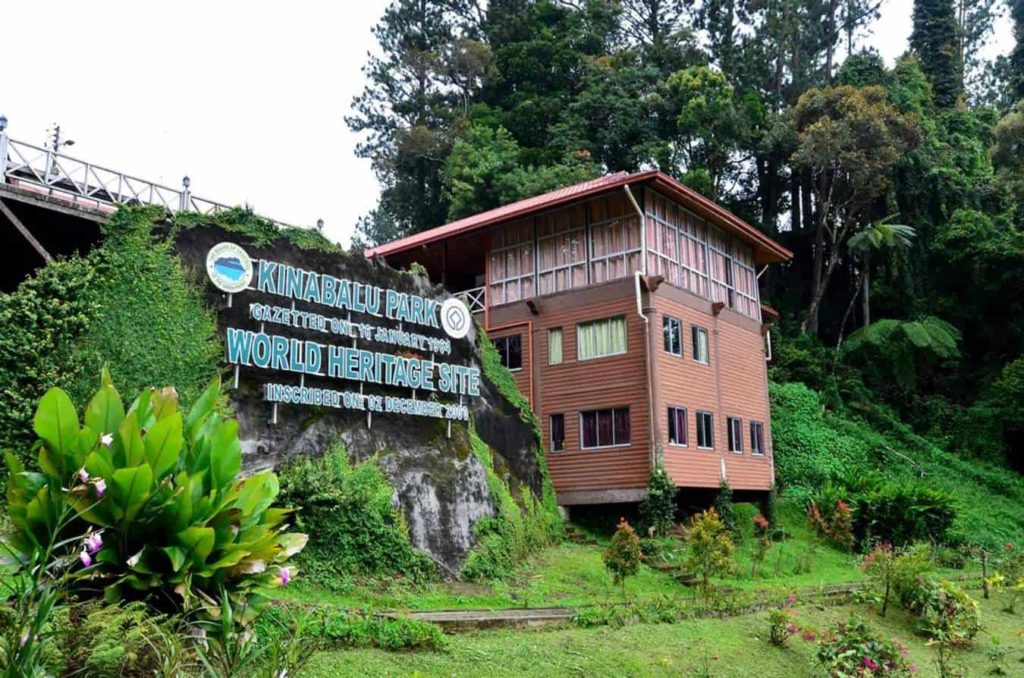 | | |
| --- | --- |
| Address | Mt. Kinabalu National Park, Kinabalu Park, 89300 Ranau, Sabah, Malaysia |
| Operating Hours | 8:30 AM - 5 PM |
| Contact Information | Telephone number: +6088523500 |
| Fees | RM 10 to RM 15 |
| Activities / Highlights | Wildlife and plant spotting, birdwatching, and trekking |
Kinabalu National Park is a must-visit sight itself because of its rich biodiversity and the number of visitors tourists can do here. It is a prominent spot for birdwatching and wildlife spotting as it is home to thousands of fauna species.
There are also various nature trails you can pick from for a jungle trekking adventure. If you want a more relaxing activity, you can visit the Kinabalu Geopark Gallery or roam around the botanical garden and go plant spotting.
At the Kinabalu Golf Course, you can also enjoy playing golf against the backdrop of the mountain.
Poring Hot Springs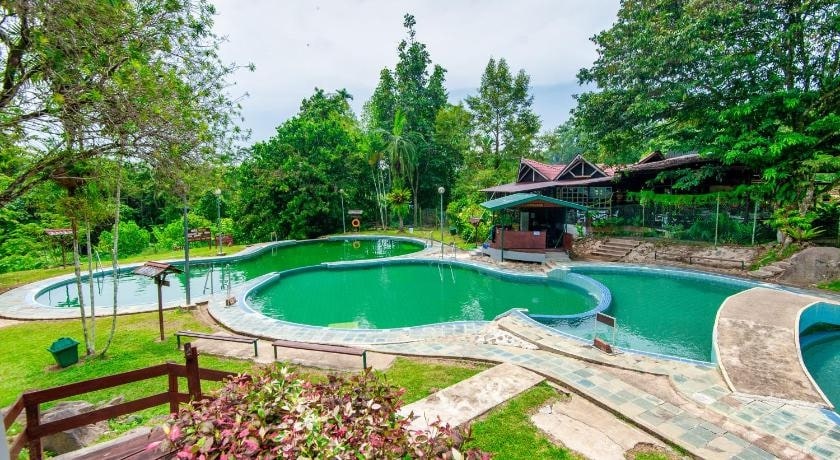 | | |
| --- | --- |
| Address | Ranau, Sabah, Malaysia |
| Operating Hours | 7 AM - 6 PM |
| Contact Information | Telephone number: +6088878801 |
| Fees | RM 3 to RM 5 |
| Activities / Highlights | Hot springs and canopy walk |
Going to the Poring Hot Springs will complete your Mount Kinabalu hiking experience and will help you relax after climbing Mount Kinabalu.
Hikers usually end their hike by taking a dip in the sulphuric pools here because of their therapeutic benefits that soothe the muscles after the climb.
Likewise, some activities you should try here include doing the canopy walk and visiting the butterfly farm, tropical garden, or orchid conservation center.
Kundasang War Memorial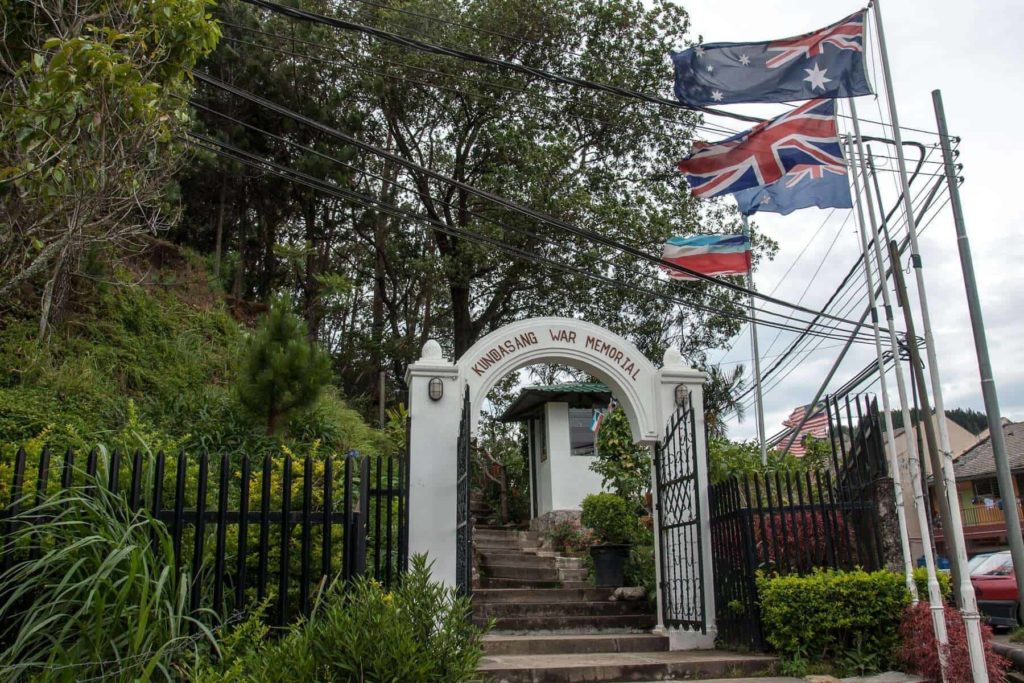 | | |
| --- | --- |
| Address | Jalan Kundasang Kauluan, Kundasang, 89300 Ranau, Sabah, Malaysia |
| Operating Hours | 8:30 AM - 8:30 PM |
| Contact Information | Telephone number: +60198992041 |
| Fees | RM 4 to RM 10 |
| Activities / Highlights | Australian Garden, English Rose Garden, Borneo Garden, Contemplation Garden |
History buffs will relish the beauty and rich history of the Kundasang War Memorial. While strolling in the gardens, visitors will learn about the historic Death March from Sandakan to Ranau.
It was constructed to honor British and Australian prisoners who experienced the Death March during World War II and the local Borneo denizens who risked their lives to help.
There are four themed gardens here to commemorate them, namely the Australian Garden, English Rose Garden, Borneo Garden, and Contemplation Garden.
Lohan Hill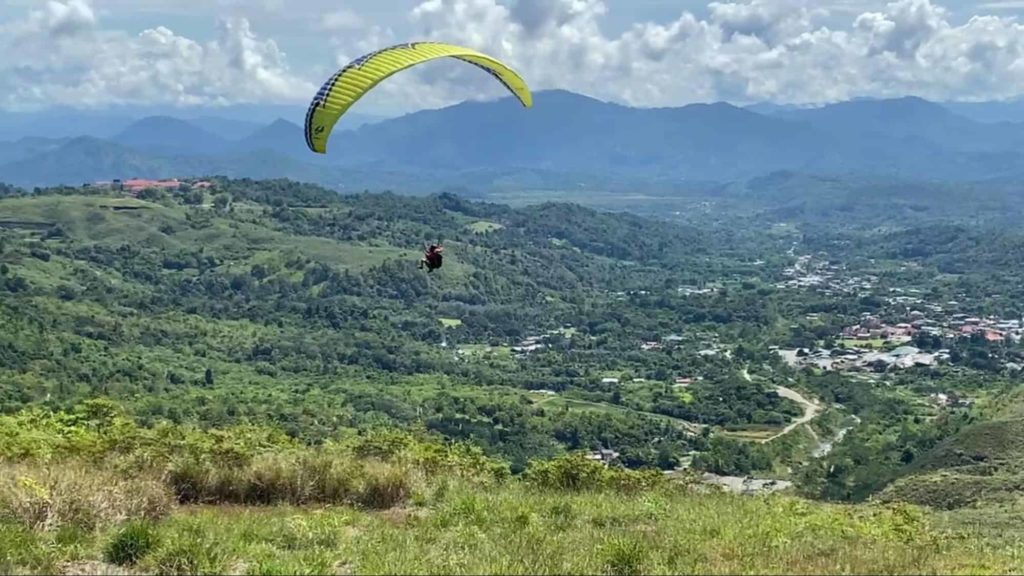 | | |
| --- | --- |
| Address | Jln Kompleks Sukan Ranau, 89300 Ranau, Sabah, Malaysia |
| Operating Hours | 9 AM - 5 PM |
| Contact Information | Telephone number: +601126771780 |
| Fees | RM 200 |
| Activities / Highlights | Paragliding |
| Tip | Book in advance |
If you are up for an extreme and adrenaline-pumping adventure while you are in Sabah, try paragliding in the famous Lohan Hill and enjoy the scenic view of Mount Kinabalu.
Here, you will get to experience a five- to seven-minute tandem ride and fly approximately 800 meters to Mount Kinabalu.
You will ride with an experienced and professional tandem pilot, so it is safe and it can be done by people of all ages, even children.
What to Expect When Paragliding in Lohan Hill
Desa Cattle Dairy Farm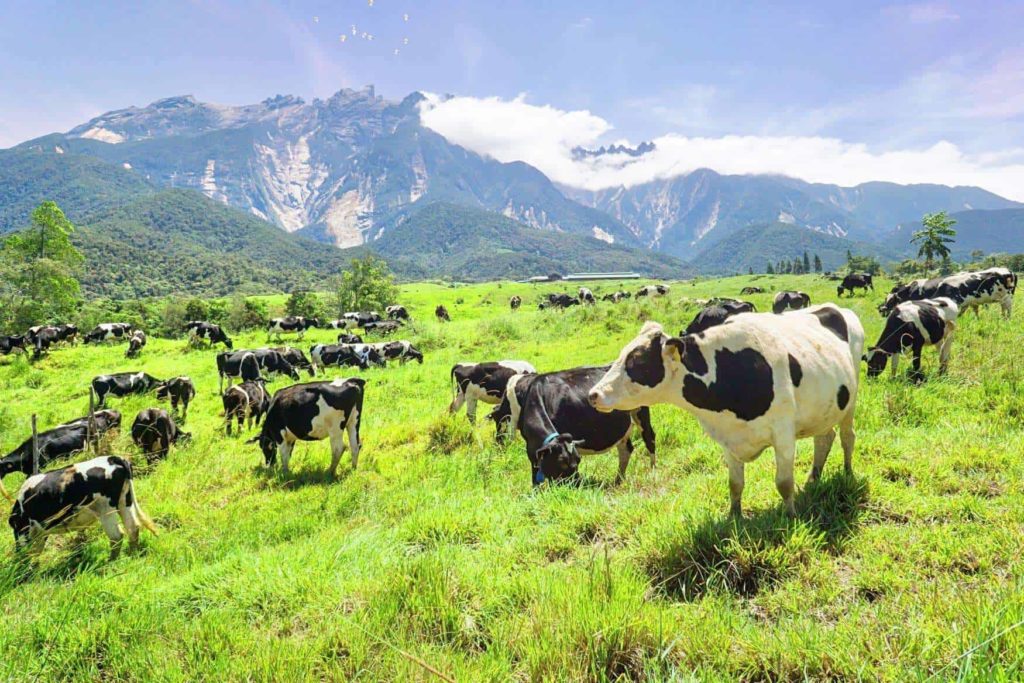 | | |
| --- | --- |
| Address | Jalan Cinta Mata Mesilou, 89308 Kundasang, Sabah, Malaysia |
| Operating Hours | 8:30 AM - 4 PM |
| Contact Information | Telephone number: +6088889562 |
| Fees | RM 3 to RM 8 |
| Activities / Highlights | Calf feeding and milk processing demonstration |
Desa Cattle Dairy Farm is one of the most prominent attractions in Sabah. It is dubbed "Little New Zealand" because of the similarity of its scenic environment and temperature to the countryside of the said country.
Aside from feeding calves, you will also get to witness the milk processing of this famous Agro-tourism business. You will even get to taste their delicious milk and other products like ice cream.
Safety Considerations for Climbing Mount Kinabalu
When you climb Mount Kinabalu, you will hike at different angles, which means you will put stress on the ankles and knees. This is why you need to be extra careful even if there are no technical skills required to climb this mountain.
Your hike will remain safe and you will not incur any injuries as long as you follow the guide's instructions, remain on the track, and stick with your group. The mountain guide will know when to stop the hike when it becomes unsafe.
Do not attempt to climb Mount Kinabalu if you suffer from or if you have a series of health issues. To be safe, it's best to seek the go signal from your GP before planning a climb.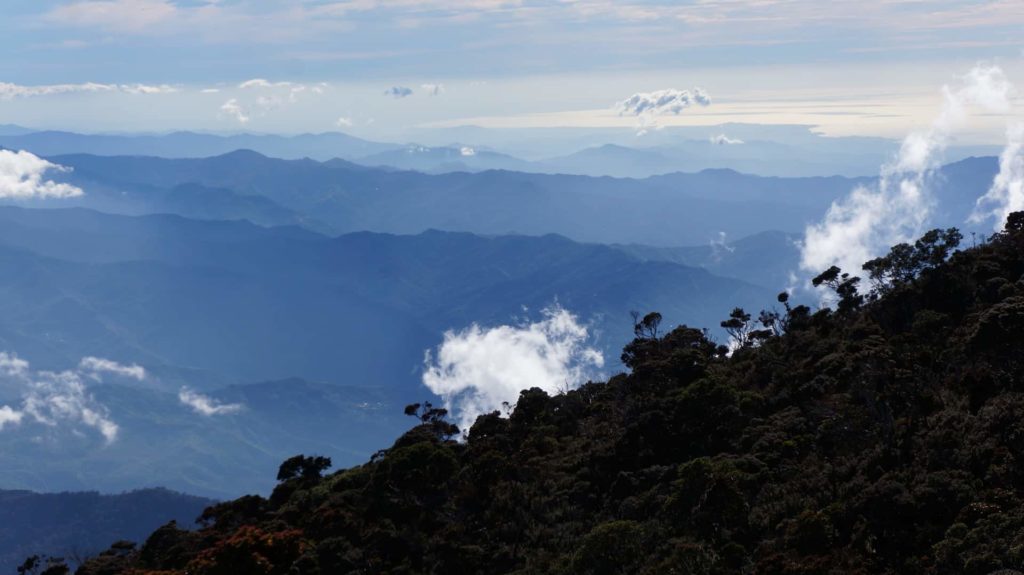 Other Tips You Should Know about Hiking Mount Kinabalu
There are a lot of hiking tips that will be useful when you are hiking in Malaysia, especially if you go on waterfall hiking. Nevertheless, do not forget these tips when you are climbing Mount Kinabalu:
Before Starting the Climb:
Stay overnight in Kinabalu National Park or Kundasang Highlands to acclimate your body to changes in altitude. This will also reduce acute mountain sickness during the climb.
Pack enough warm clothes and a pair of gloves to put on when using the guide ropes. Bring a scarf you can use to cover your nose from windy conditions.
Inform the booking center of special dietary requirements to arrange for food upon reaching rest stops or Panalaban.
Reach out to Kinabalu National Park Headquarters if you will rent equipment.
Engage in the services of a mountain guide. There is a ratio of one guide to a maximum of five hikers.
During the Climb:
Wear your ID tag all the time.
It is recommended that you eat your lunch when you reach Pondok Mempening or Layang Layang, after hiking for two hours.
Hike at a steady pace because hiking quickly may result in altitude sickness while hiking slowly will drain you.
Refrain from running during the climb up.
There is untreated fresh mountain water that you could use for a refill at every shelter. Use water-purifying tablets or a water filter.
Before the Summit Attack:
Laban Rata has a restaurant that operates only from 7:30 AM to 7:30 PM and a grocery counter where you can buy food and beverages.
Do not eat a heavy dinner.
To avoid cramps, drink salt water.
Upon Going to the Summit:
There is a cut-off time on the Sayat Sayat Checkpoint so start as early as possible to reach this section before the cut-off time. Make sure your permit is registered with the ranger.
Be careful of the slippery staircases and follow the guide ropes.
The 7.4-kilometer mark is a dangerous point so be careful when you reach this point.
Control your breathing and exhale fully so you will not get acute mountain sickness.
Avoid staying long when you reach the peak because of the windy and cold conditions.
During the Descent:
It is recommended that you walk in a zigzag pattern so you will not slip and you reduce joint pains.
Start your descent as early as possible.
Do not bring with you stones from the peak.
Make sure you reach your accommodations in time for the checkout and that you reach the Timpohon Gate in time for the cut-off time to avoid additional charges.
After the Climb:
Ensure you do cooling-down stretches after your hike.
Get your climbing certificate from your guide.
Take cold showers or dip your legs in ice-cold water to lessen muscle soreness and for quick muscle recovery.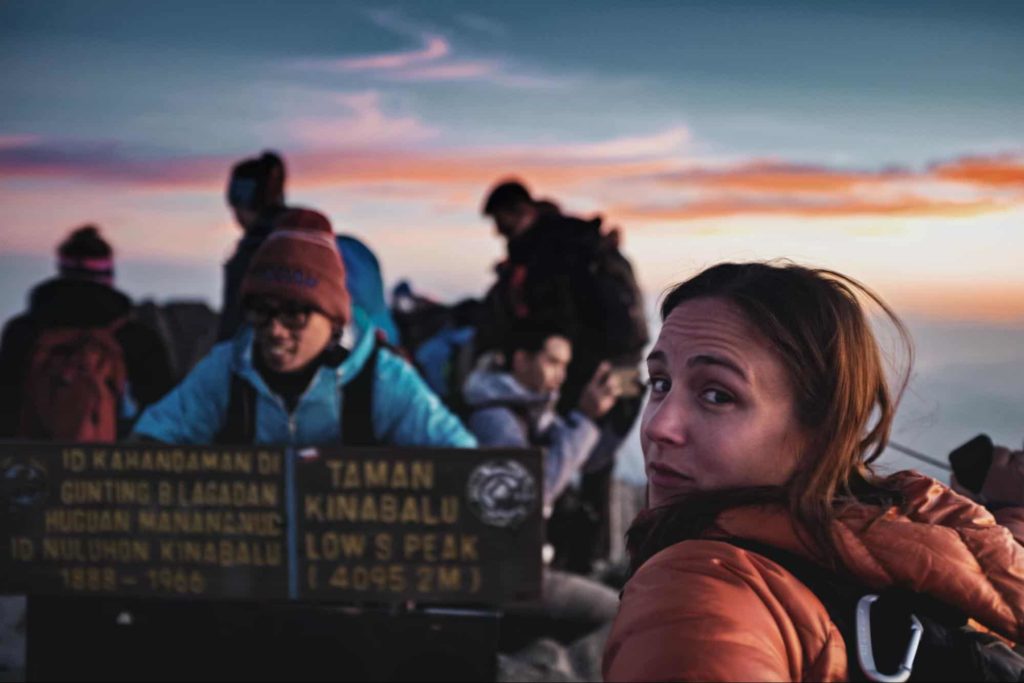 Our Final Thoughts about Mount Kinabalu
Mount Kinabalu is an amazing place that will leave you awestruck, whether you will be climbing it, strolling at its foot, or looking at it from the Kinabalu National Park.
This mountain is a splendid place to visit with family and friends, or even for a solo adventure.
In fact, even if you do not have any experience in mountain climbing, you will still enjoy the exhilarating experience of hiking Mount Kinabalu.
Plus, the amount of flora and fauna species you might encounter on the mountain and its surrounding areas will blow you away.
So, what are you waiting for? Plan your trip now to Mount Kinabalu and get travel insurance if you are considering going on an extreme adventure here!
FAQs about Mount Kinabalu
---
Planning a trip to Mount Kinabalu will be easier if you know where to go in and how to reach Sabah or Kota Kinabalu. Check out the other guides that we created to help you plan your itinerary in Sabah: