What is the best place to live in Malaysia?
Malaysia has become not only a perfect destination for tourists but also a popular place to settle for those who want to move to Asia because of the country's culture, beaches, and wildlife. You will not run out of things to do and places to visit.
Additionally, Malaysia is a friendly country where one can have a comfortable way of living at a low cost.
Over time, more and more expats and digital nomads have chosen to reside in Malaysia. However, there are a lot of places in this country that will fit any style of living because it is a very diverse country.
The Best Places to Live in Malaysia
You might be asking now what is the best place to live in Malaysia and is it right for you?
Some of the best places to live in Malaysia are Kuala Lumpur, Shah Alam, Malacca, Johor, and Penang. Because Malaysia is a diverse country, it has a lot of great locations in different states to reside in. These can cater to any lifestyle and budget, whether in the big cities, islands, or suburbs.
Discover the best places where you can live in Malaysia, and discover which one will be a great fit for you!
Kuala Lumpur: Best Place to Live for Expats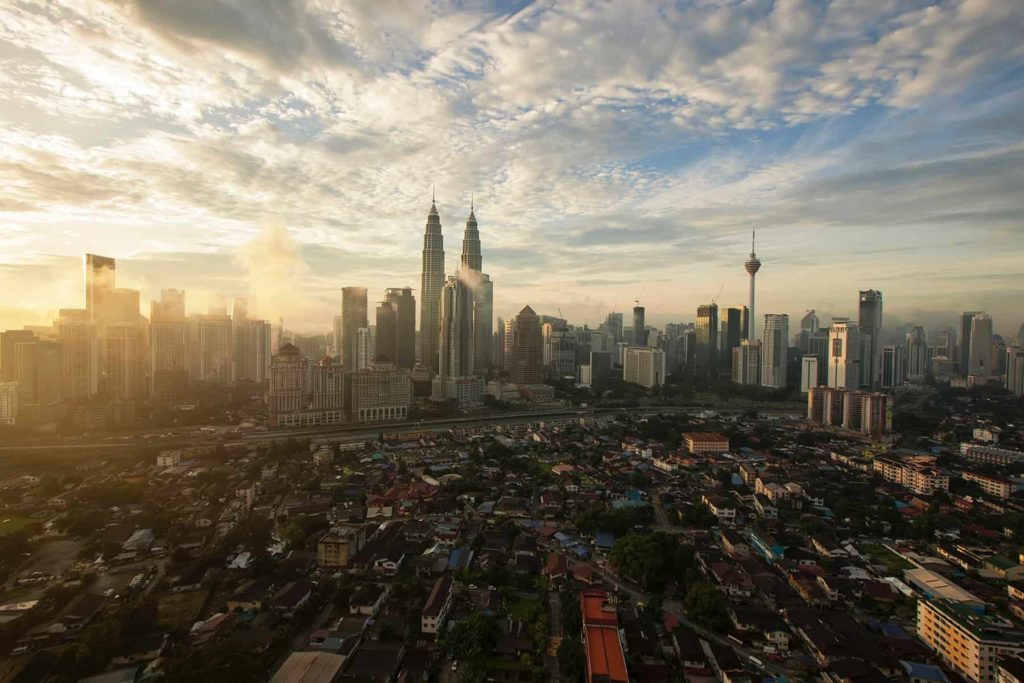 Pros:
Experience living in a modern city

Low cost of living compared to other cities

Cons:
Congested traffic on peak hours

Populous city

Transportation methods:
KTM (commuter trains), LRT (light rail), KL Monorail, RapidKL and BRT (buses), and Free GoKL Bus Service, taxis
Notable establishments and landmarks:
Petronas Twin Towers, Petaling Street flea market, and Batu Caves
Kuala Lumpur is one of the top cities for expats. In fact, the city has a large expat community, especially because it is the best choice for those who seek a comfortable and luxurious life for a low cost.
Kuala Lumpur is not just the capital of the country. It is also the largest city and the heart of the activities with the number of activities to do and places and establishments you can visit.
Additionally, Kuala Lumpur offers plenty of entry level and high-level job opportunities for expats, as well as business opportunities in industries such as IT, hospitality, and education.
Emigrants often praise the city for its accessibility and quality of life. It is a convenient place to live as it is home to thriving commercial centers, abundance of shopping destinations, thousands of restaurants, and efficient transportation system.
Expats will enjoy the mixture of the western amenities and rich Malaysian culture in Kuala Lumpur. They will comfortably live in condominiums in high-rise buildings or semi-detached bungalows in the quiet residential streets of the city.
The bustling city life in Kuala Lumpur is balanced with Malaysian culture. For example, it is home to the world's tallest twin skyscrapers, the Petronas Twin Towers, and the caverns of the Batu Caves.
Shah Alam: Best Place to Live for Families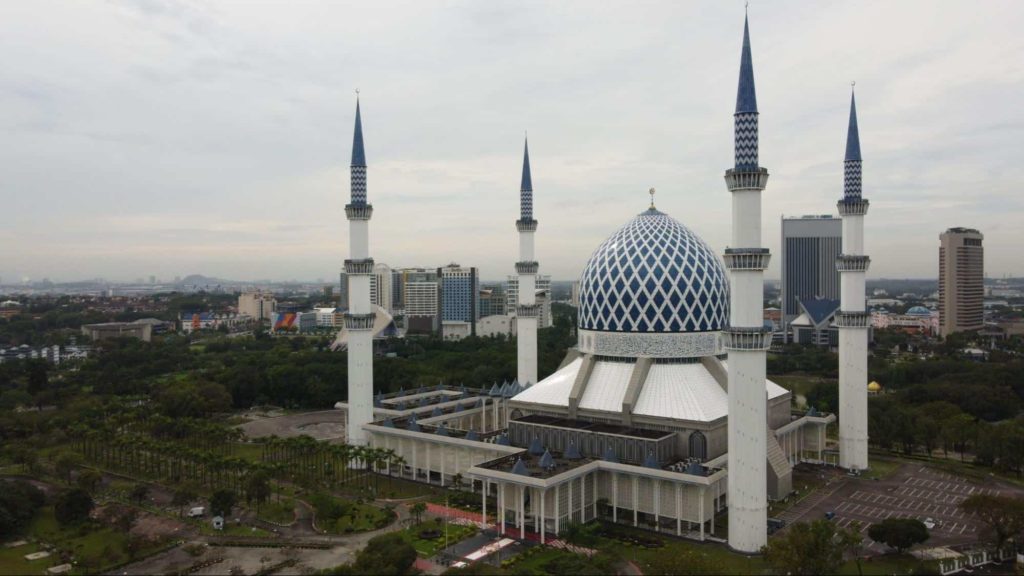 Pros:
Great community

Excellent schools

Cons:
Not much nightlife and entertainment options
Transportation methods:
Selangorku and RapidKL (bus service), RapidKL LRT (light rail), , KTM Komuter (train service), taxis and e-hailing ride
Notable establishments and landmarks:
Shah Alam Botanical Garden, Wet Water World Shah Alam, I-City
Known for being a family-friendly city, Shah Alam is the charming state capital of Selangor. The demand for residential homes in Shah Alam has rampantly grown over time as more and more families moved into the city.
The lack of nightlife in Shah Alam makes this a good place for families to live and to raise kids because of the quiet environment.
Although Shah Alam has a conservative community, it is still a dependable place to settle in for families seeking stability as it is filled with great facilities and infrastructures.
Shah Alam houses many options of top-quality private and public educational institutions, shopping malls, banks, hypermarkets, as well as high-quality hospitals and more.
Shah Alam is also considered as a green city despite its modern amenities. It has plenty of outdoor green spaces which families with young kids will enjoy.
Leisure activities are not short in Shah Alam. Kids and adults alike will have a great time with sports, recreational, and educational activities readily available in the area. Families who move here enjoy various adventures like hiking, rope climbing, go karting, and more.
It is also conveniently located as it is surrounded by other vibrant cities and major suburbs. One quick weekend getaway trip is always possible.
Malacca: Best Place to Live for Couples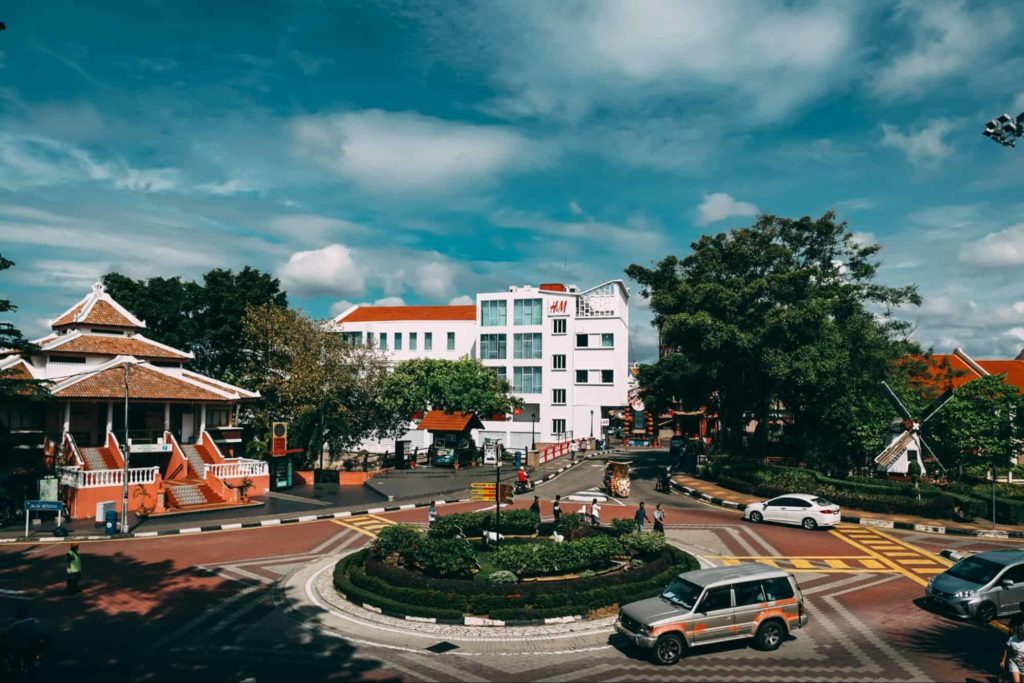 Pros:
Low cost of living

Low population density

Cons:
Not suitable for families with children

Not much entertainment options

Transportation methods:
Local bus routes, private cars
Notable establishments and landmarks:
A' Famosa, Menara Taming Sari, Malacca Sultanate Palace
Malacca (also known as Melaka) has a quaint and laid back ambiance that couples will love. Because of the walkability of the city, it is easier to get around and explore Malacca by foot.
The slow pace of life in Malacca gives it a disconnected vibe. Couples will enjoy a balanced lifestyle that a city and nature offer.
Malacca is perhaps the most historic city in Malaysia. It is dubbed as the historic capital of Malaysia because of its breath-taking views mixed with rich heritage. In fact, it was named a UNESCO World Heritage Site.
There are plenty of cultural architectures and monuments in the city because of Portuguese, Dutch, and British rule. Some of which are the Ratsusha which is a monument of the Ming dynasty, the St. Paul's Church, and A Famosa Fortress.
Couples will enjoy not only Malacca's culture but also its addictive cuisine. They say a true Malaysian would have driven to Malacca just for good food. It is also no surprise that this city provides the best Portuguese and Nyonya cuisine.
Malacca offers various housing options that young couples and even couples seeking a place to retire will enjoy because of the picturesque views of the city's landscape.
Johor Bahru: Best Place to Live for Young Adults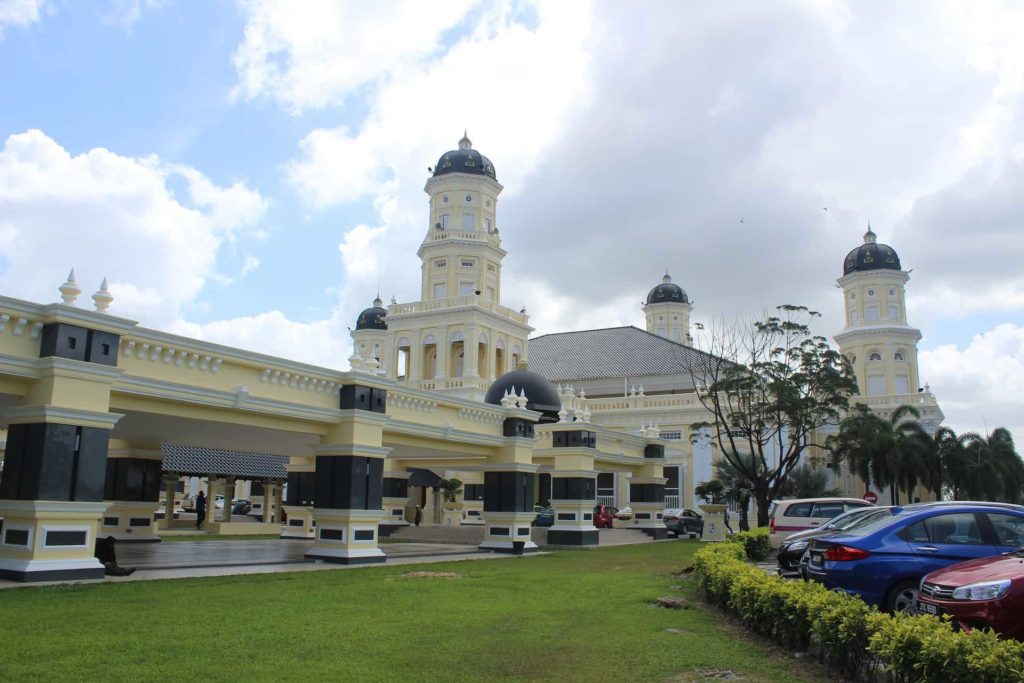 Pros:
Rapid commercial development and investment

Colorful and modern ambiance

Cons:
Not family friendly

Rising cost of living and expenses

Transportation methods:
KTM Shuttle Tebrau Train Service, public bus service, taxis
Notable establishments and landmarks:
Tan Hiok Nee Heritage Street

Istana Besar

Taman Merdeka
The combination of modern lifestyle and urban setting of Johor Bahru attracts young people to live there. Its location also makes it the best place for young adults to settle in, especially for young entrepreneurs.
Over the years, the city has become a logistics hub of its surrounding states. Johor Bahru has an emerging market and high trading activity today.
Despite being a captivating metropolis, Johor Bahru still has a somewhat cheaper and more affordable living cost than other cities like Kuala Lumpur.
The city also offers job opportunities for young adults who work in finance, manufacturing, and construction industries.
The growing community in Johor Bahru prompted the development of residential and commercial buildings in the city, too. Young adults may choose living in high-rise apartments with marvelous views of the water or in detached homes in gated communities.
Since Johor Bahru is located in the southern tip of the Malay Peninsula, it is right next to Singapore. Anyone in Johor Bahru can get on a quick direct flight in the small international airport in the city to go to Singapore.
Johor Bahru is a hub for shopping, dining and entertainment. The city is full of fun things to do because of its lively local food scene and thrilling theme parks.
George Town: Best Place to Live for Digital Nomads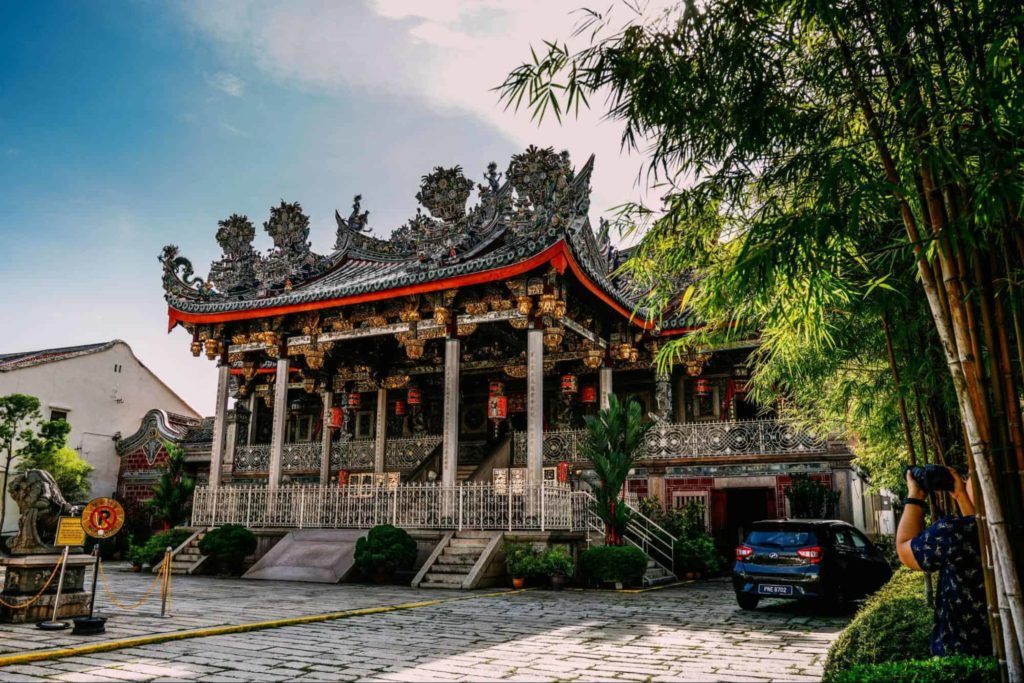 Pros:
Low cost of living compared to big cities

Lively atmosphere

Cons:
Not much cuisine choices
Transportation methods:
Buses and taxis
Notable establishments and landmarks:
St. George's Church

Kapitan Keling Mosque

Goddess of Mercy Temple
George Town in Penang is now a hotspot for digital nomads because many prefer the lifestyle of becoming a digital nomad in Malaysia. With the amount of scenic views and activities to do George Town, working surely feels less stressful
A digital nomad is someone who earns a living working online or remotely, and not dependent on a location. They can work anywhere they want, even in other cities or countries, even in a vibrant city like George Town.
Malaysia is one of the three countries in Southeast Asia that offers a digital nomad visa. It allows digital sector location-independent workers with a minimum annual income of $24,000 to live in Malaysia for up to 12 months.
A lot of them are moving to George Town because of the tropical climate, beautiful beaches, and diverse flora and fauna. Working with nature is a refreshing take in a healthy work-life balance.
There are also various cozy cafes, restaurants, and co-working spaces in the city. Digital nomads will enjoy the Asian vibrance of George Town and the scrumptious Asian cuisines available.
George Town's rich history gives it a cultural charm. The restored colonial architecture in the city also makes it another UNESCO World Heritage Site.
Penang Island: Best Place to Live for English Speakers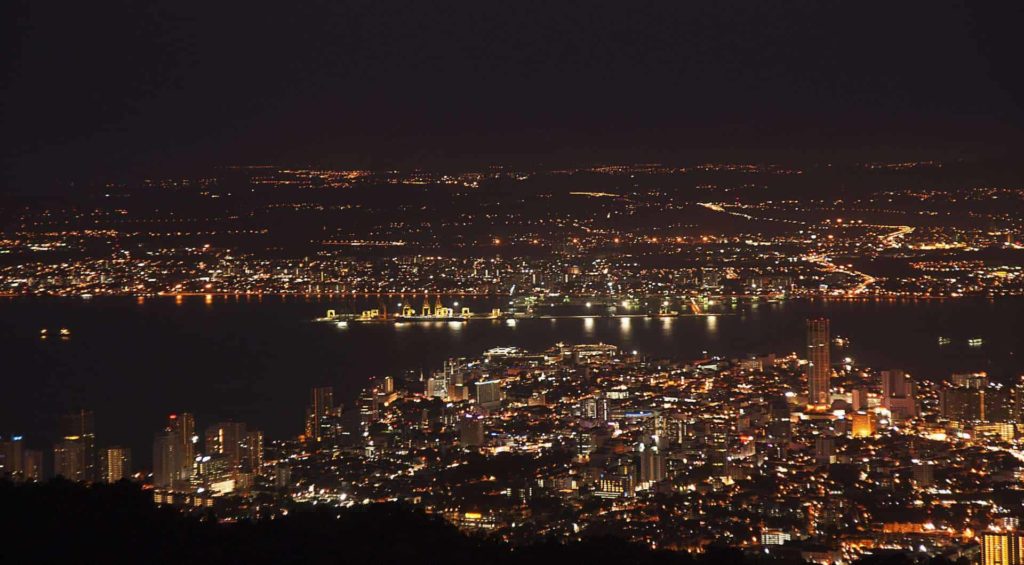 Pros:
Living in a peaceful island

Almost everyone speaks English

Excellent healthcare

Cons:
Large crowds

Traffic jams

Transportation methods:
KTMB and SRT (train), Rapid Penang (bus service), trishaws, taxis
Notable establishments and landmarks:
Penang Hill

Entopia

Penang National Park

Kek Lok Si Temple
English is a prevalent language spoken in Penang Island. But this is not the only reason why it is the best place for English speaking foreigners to reside in and why more choose to move there or to get Malaysian citizenship.
In fact, Penang Island has the second biggest foreign community in Malaysia, next to Kuala Lumpur. Foreigners who move to Penang Island rave about how locals in the island are generally friendly to noncitizens, too.
The location itself captivates foreigners because of the island life it offers. Penang Island can be found off the coast of Malaysia, and it is connected to the mainland through two bridges.
It's a small island that can be driven within three hours, but no one will be bored out. It is a paradise for those who are fond of nature activities like hiking, walking in botanical gardens, or strolling on the beaches.
Plus, foreigners who move to Penang Island enjoy living on seafront properties, whether they settle in bungalows, villas, or high-rise condominiums. Waking up along the shores of the island will easily put anyone in a great mood.
There are also heaps of hawker stalls and street food on the island which people come for. Fine dining and trendy cafes also keep popping up every now and then.
Langkawi: Best Place to Live for Island Lovers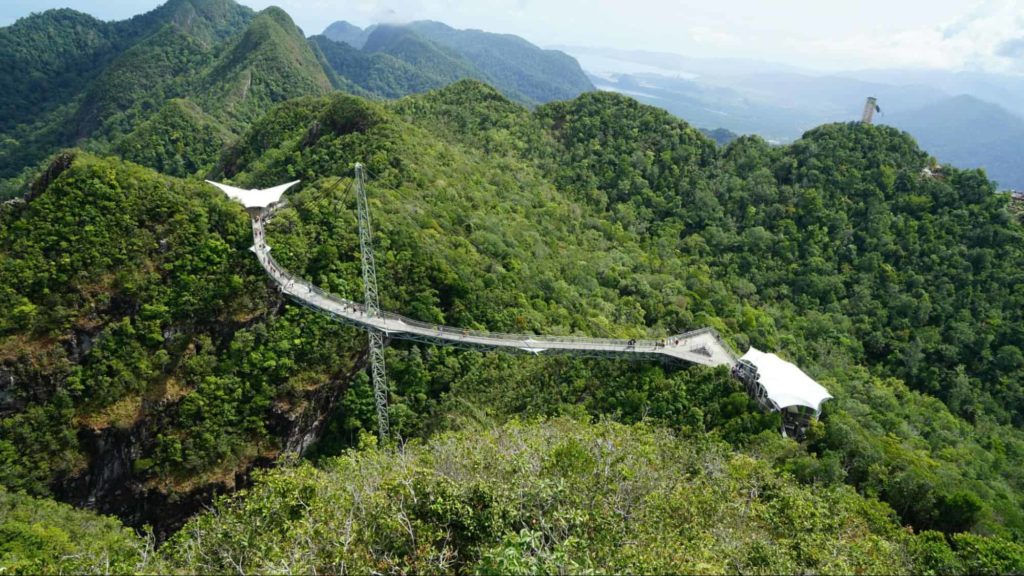 Pros:
Mild weather conditions

Low cost of living

Cons:
Traffic can be difficult

Not very much family friendly

Transportation methods:
Private vehicles, no public transportation
Notable establishments and landmarks:
Langkawi Sky Bridge

Wat Koh Wanararm Langkawi

Eagle Square
A famous resort destination, Langkawi is the best place to live in Malaysia for those who want to immerse themselves in island life. The remote and rural ambiance of this island is also fit for anyone looking for a laidback lifestyle and slower pace of life.
This gorgeous island is the ultimate choice for island lovers because of its great beach culture, available activities on water, and picturesque natural scenery.
The whole island of Langkawi has been designated with a UNESCO Global Geopark status. It is filled with paddy fields, waterfalls, and jungle-clad hills.
Langkawi is also made up of 99 islands so island hopping could be a day-to-day activity. Yachting and diving are some of the common activities in Langkawi. Plus, it is a favorite hangout for sailors across the globe.
Everyone who moves here will enjoy the view of the sea in condominiums or villas. Finding available real estate for purchase might be a bit hard, but leasehold projects are abundant.
Langkawi has a small but growing Malaysia My Second Home (MM2H) community. It is a favorite spot for MM2H visa holders due to its duty-free status, which makes commodities and cost of living cheaper.
Even dining and shopping in the island is more affordable because shops, bars, and restaurants offer cheaper prices than anywhere in Malaysia.
Ipoh: Best Place to Live for Retirees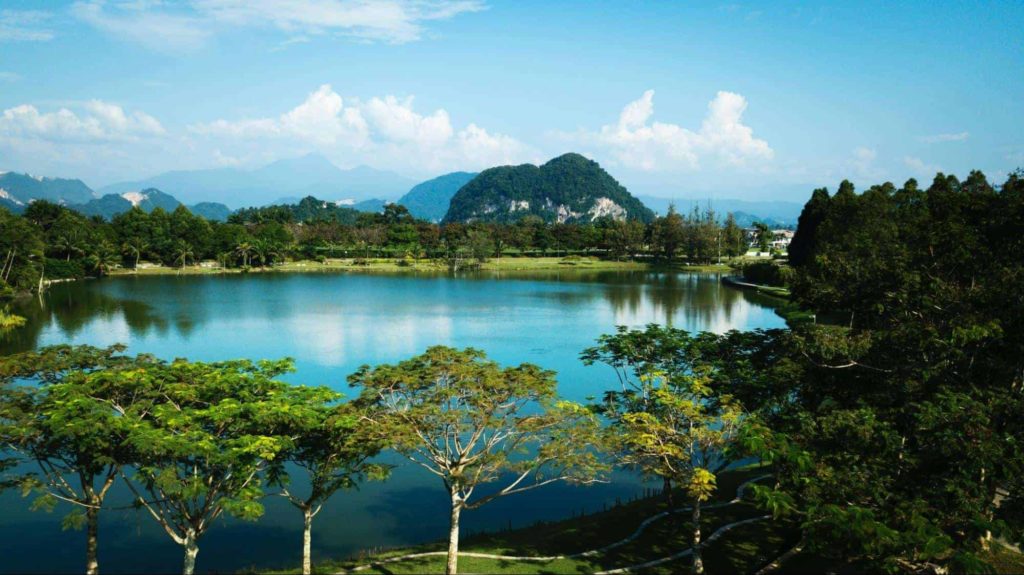 Pros:
Not much crowded

Low cost of living

Cons:
Fewer job opportunities and modern developments

Lack of entertainment options

Transportation methods:
myBas (bus service), Hop-On Hop-Off Bus (weekends bus service), Ipoh Smart Bike (bicycle rental), taxis
Notable establishments and landmarks:
Perak Tong Cave Temple

Kek Lok Tong Cave Temple and Zen Gardens
Ipoh is the best place to live in Malaysia for those who are looking for a place to retire because of its quiet and cool environment. It is a growing city in Perak with solid local heritage.
Nowadays, there is a growing elderly community in this city. Retirees are also choosing to stay long term in Ipoh because the city offers a superb lifestyle for lower costs.
Living in Ipoh is more affordable than cities like Kuala Lumpur. Truth is, the cost of property in Ipoh is relatively lower than Kuala Lumpur.
The quiet city life entices people to move to this ancient city. Although there are fewer entertainment options in Ipoh, there are plenty of amenities and attractions, as well as exceptional local restaurants and street food in the city.
Aside from the immense greenery, Ipoh is also filled with parks, limestone hills, and head-turning street art murals. It is also called the "Hipster Capital of Malaysia" which can be attributed to its budding coffee culture.
The sunny climate of the city is also perfect for taking a stroll to admire the rich architecture, the vibrant street vibe, and astonishing temples. Retired persons will surely enjoy the Edwardian structures in the city.
Kedah: Best Place to Live for Those in a Budget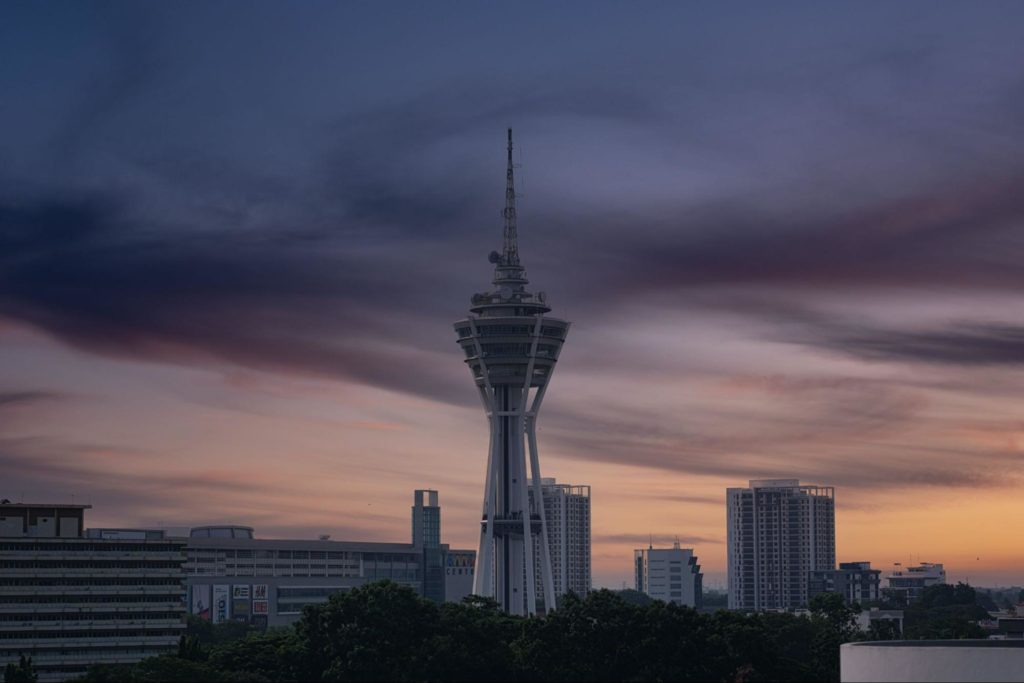 Pros:
Cheap state to live in

Not much crowded

Cons:
Not much job opportunities
Transportation methods:
Bus and train services, taxis
Notable establishments and landmarks:
Alor Setar Tower

Kedah Paddy Museum
Kedah is the Malaysian state to move in if you are looking for a place to relocate in and you are on a tight budget. It is a friendly and conducive state to reside in, with an affordable cost of living.
This is because in terms of housing, water, and electricity costs, Kedah is one of the cheapest states to live in next to Perlis and Kelantan.
The rural feel of Kedah and its medium sized population makes the state a quiet and peaceful place to live in. However, this does not mean that it lacks high-quality living. For one, Kedah is brimming with historic landmarks, beautiful temples, and mosques.
Kedah is also full of scenic landscapes, including limestone hills and lakes. It is known for its paddy fields, which is why it is known as "the rice bowl" of Malaysia.
This state is also located in the northern part of the West Coast of Peninsular Malaysia, which means that anyone living in Kedah can easily enjoy seafood and the breezy seaside climate.
Residents of Kedah can make a quick getaway anytime to Thailand and enjoy a weekend in its resorts because Kedah is situated on the coast nearby this neighboring country.
Kuching: Best Place to Live for Culture Lovers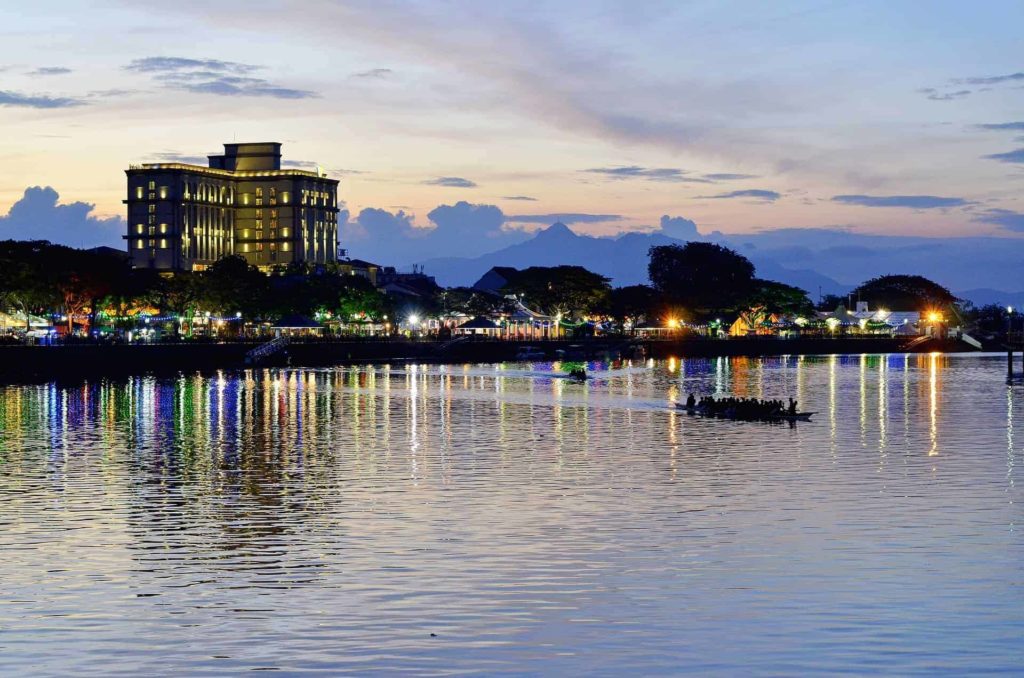 Pros:
Tremendous wildlife ecosystem

Peaceful lifestyle

Cons:
Lack of diversity in cuisine

Wet weather

Transportation methods:
Public bus service
Notable establishments and landmarks:
Kuching Waterfront

Cat Museum

Bako National Park
The capital of Sarawak, Kuching has a small city vibe. It has a laid back charm, but it is gradually becoming modern.
The development of commercial centers in this cosmopolitan city is also brought by its thriving economy. This is why its residents enjoy a more comfortable and higher quality of living than most Malaysian states.
Kuching recently became an attractive destination for culture lovers, especially those who want to explore the diverse Eastern Malaysian culture. It is the best place to live in Malaysia because of its exquisite heritage and culture.
Scattered across the city are Chinese temples, grand mosques, and colonial architecture mixed with traditional wooden houses. It also houses some of the country's best museums–from natural history, natural sciences, ethnology, and even for cats.
Kuching is also dubbed as the "City of Cats." In Malay, Kuching means "cat," and the city has embraced this in its culture and integrated it within the city's tourist attractions as it is filled with cat statues and murals in parks and sidewalks.
Like other cities in Malaysia, Kuching is easily walkable and everyone enjoys strolling its bustling streets and lush green environment.
Finally, Kuching is the wettest city in Malaysia because of its rainy weather. This is also why it is famous for its diverse rainforests and national parks.
Wrapping it Up
There are ample of beautiful places to choose from when considering what is the best place to live in Malaysia. Even the suburbs and some lesser known cities could be a surprise because Malaysia is a friendly country and it is very diverse.
Most people might choose to move to Kuala Lumpur or Penang. In reality, it might be difficult to pick a place to reside in because each city or state offers a different adventure for the lifestyle you are seeking.
There are also other factors you need to consider such as the affordability of the cost of living, weather, amenities and attractions, as well as the  location of the city or state.
FAQs about the Best Places to Live in Malaysia