Visiting Paya Indah Wetlands: What to Expect
Paya Indah Wetlands is a place in Selangor, Malaysia, where you can spend a day in nature to reconnect with your inner zen. It's a manmade swamp created in 1998 that's now one of the country's hidden gems, perfect for quick getaways from the city.
With 450 hectares of land, you and your loved ones can enjoy a whole day filled with fun activities and marvellous sights. This being said, we have a lot of ground to cover so join us here, as we take a closer look at this family-friendly attraction!
Time Zone
Standard Malaysia Time (GMT+8)
Best Time to Go
The best time to visit Paya Indah Wetlands or Selangor, for that matter, is during its driest season, which is from May to September. What's great about this place is that even during the dry season, the heat isn't too overwhelming thanks to its surrounding nature.
However, keep in mind that occasional rain showers could still occur during this season. If you want to visit when there's little to no chance of rain at all, you could schedule your trip for June, as it's the driest month.
Additionally, we recommend visiting on or before 10:00 AM, as this is the time when you can feed the hippos!
Things to Know
Currency: Malaysian Ringgit (RM) (Check the current exchange rate)
Language: Malay, English
Calling Code: +60
Location: KM 4, Jalan Dengkil, Banting, 43800 Dengkil, Selangor, Malaysia
Opening hours: Opens daily from 8:00 AM to 6:00 PM
Entrance fee: Entrance to the wetland is free, but additional charges may occur depending on your chosen activity.
In-demand paid tours:
Night safari: RM120 for two hours
Nature-guided tour: RM120 for four hours
Animal feeding times and location:
Hippopotamus feeding: 10:00 AM at Kolam Hippo
Crocodile feeding: 10:00 AM at Kolam Hippo
Pelican feeding: 10:30 AM at Kolam Lestari daily
Porcupine Feeding: 11:30 AM at Laman Fauna
Flora and fauna count:
142 aquatic plants and animals
40 species of fish
210 species of birds
23 types of mammals
220 types of terrestrial plants and herbs
Accommodation options:
| Type of Room | Rates |
| --- | --- |
| Chalets | RM120 per night |
| Campsites | RM9 per camp per night |
| Dormitories | RM9 per person per night |
How to Get to Paya Indah Wetlands
Buses: Riding the bus is a cheap and easy way to reach Paya Indah Wetlands. However, you won't be dropped off at the swamp directly, but in the nearby town of Dengkil instead.
From there, you can simply walk towards the wetlands or hail a taxi if you want. It's only a 9-minute walk though so we recommend the former if you want to save money and get some exercise in at the same time.
Taxis: Paya Indah Wetlands is also reachable via taxi if you're coming from the nearby Dengkil town. It's a great option to have if you don't want to ride the bus and you want to have a comfortable journey towards the wetlands.
Rental car: As much as possible, we recommend driving a rental car, as it's the most comfortable and convenient way of reaching the swamp. Doing this lets you enjoy the privacy of the entire cabin and it also puts you in charge of your route.
Speaking of route, we recommend taking the ELITE Highway, since the swamp is located just next to it. A drive from KL will take around 45 minutes but if you're coming from Putrajaya, you only have to travel around 20 minutes.
Where to Stay near Paya Indah Wetlands
Tadom Hill Resorts
Address: 2, Jalan Bukit Tadom, Kampung Orang Asli, Kampung Labohan Dagang, 42700 Banting, Selangor, Malaysia
Phone: +60 12-522 5908
Pricing: $$
Book Now
If the chalets are already fully booked in Paya Indah Wetlands, the nearby Tadom Hill Resorts is a solid alternative. In this bamboo-inspired resort, your connection with nature won't be broken, as you'll still be staying within beautiful natural landscapes, including a calm and serene lake!
It's one of Malaysia's amazing glamping sites, as it offers tons of outdoor activities that are perfect for families and friend groups. This being said, the rooms and cabins that you'll get to stay in aren't too shabby as well, as they're fully equipped with essential amenities. 
Dash Box Hotel
Address: Persiaran APEC, Cyber 8, 63000 Cyberjaya, Selangor, Malaysia
Phone: +60 3-8322 7171
Pricing: $-$$
Book Now
Dash Box Hotel is a great option if you're looking to relax in a resort after visiting the beautiful swamp. Here, you'll get to stay in one of the establishment's converted shipping containers, decked out with cool interior design, bathrooms and comfortable beds.
It ticks the boxes of everything you need from a resort such as an in-house restaurant and of course, a huge swimming pool for you to splash around in. This is a great option if you have kids as well, as the pool also features some slides that little ones will definitely get a kick out of.
Cyberview Resort & Spa
Address: The Lodge, Persiaran Multimedia, Cyber 7, 63000 Cyberjaya, Selangor, Malaysia
Phone: +60 3-8312 7000
Pricing: $$$
Book Now
If you want to stay in a 5-star establishment, you need to travel to the nearby city of Cyberjaya. Here, you'll find the premier hotel, Cyberview Resort & Spa, where you'll get to spoil yourself in lavish rooms and equally luxurious facilities and amenities.
What's great about staying here is that you can experience the complete pamper package, as you'll have access to a world-class spa. Getting spoiled with the services offered here will relieve your body of all its built-up stress and leave you feeling like an entirely new person!
Citadines DPulze Cyberjaya
Address: Lingkaran Cyber Point Timur, Cyber 12, 63000 Cyberjaya, Selangor, Malaysia
Phone: +60 3-8689 9888
Pricing: $$
Book Now
Citadines DPulze Cyberjaya is a solid option if you're looking for a mid-tier hotel that's relatively near Paya Indah Wetlands. However, even though it's more affordable compared to other hotels in the area, the quality of your stay won't feel cheap thanks to its spacious and comfy rooms.
The hotel also allows you to relax and have fun outside of your room by providing a roof-deck swimming pool, where you can admire the surrounding areas. Speaking of surrounding areas, we also like this place because of its strategic location, being near essential establishments.
Zenith Hotel Putrajaya
Address: Jalan P2a, Presint 2, 62000 Putrajaya, Wilayah Persekutuan Putrajaya, Malaysia
Phone: +60 3-8893 9993
Pricing: $$$
Book Now
Zenith is hands down one the best hotels you can choose if you want to stay in the city. It's a world-class establishment that features tastefully designed rooms, outstanding facilities and quite possibly, the best views in all of Putrajaya.
The rooms and suites here are worth highlighting because they all feel luxurious, even down to the most affordable option. Aside from that, guests will also have the pleasure of treating themselves to the hotel's spa, restaurants and swimming pool.
Where to Eat in Paya Indah Wetlands
One One Three Seafood Restaurant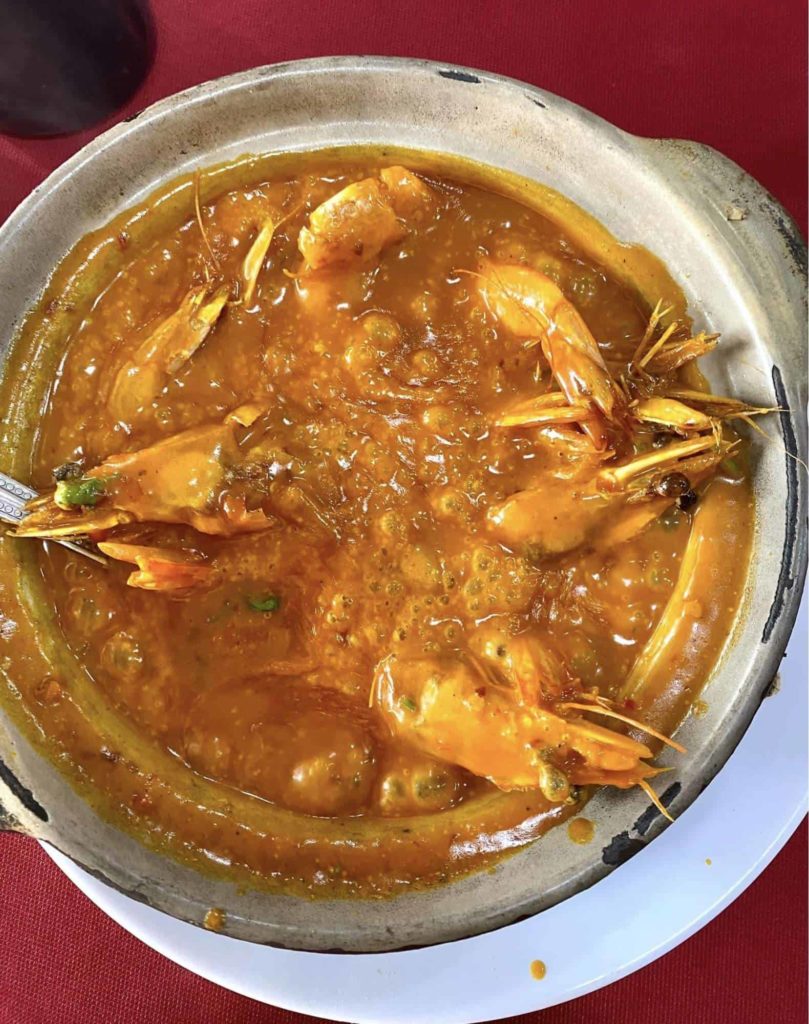 Address: 1, Jalan Baiduri, Taman Sri Dengkil, 43800 Dengkil, Selangor, Malaysia
Phone: +60 12-626 8961
Pricing: $-$$
Website
If you're craving delicacies from the deep sea, you have to stop by One One Three Seafood Restaurant during your trip. Here, you'll get to see prawns, crabs and other crustaceans prepared in different ways that will leave you salivating before your order even arrives.
They also have different kinds of fish, with the most popular one being the tilapia, and the best part is that they don't cost much at all! You can confidently order as many dishes as you may see fit for you and your company without worrying about burning a hole in your pocket.
Secret Recipe
Address: 32, B18, Kampung Dengkil, 43800 Dengkil, Selangor, Malaysia
Phone: +60 3-8760 0615
Pricing: $-$$
Website
Secret Recipe is a great place to check for those days when you crave nothing but brunch items. If you've been around Malaysia before, this restaurant won't be much of a secret, as it's a famous chain in this country, and we can see why!
The options you'll find here are your usual brunch selection from sliders to slices of cakes and other quick bites that can leave you energized for the day. These delicious dishes are paired with their impressive selection of coffee and non-coffee beverages.
Cendol Wak Ahmad Salim
Address: Lot 6283, Jln Intan Kanan, Kampung Bukit Changgang, 42700 Banting, Selangor, Malaysia
Phone: +60 10-285 7172
Pricing: $
Website
If you find the heat a bit too overwhelming in Paya Indah Wetlands, we recommend taking a quick drive to Cendol Wak Ahmad Salim. Here, you can cool off by chowing down on a cold, creamy and sweet bowl of ice cendol.
The place itself isn't anything fancy compared to what you're used to, but that's part of its charm! It's a no-frills restaurant where you can just grab one or two of their delicious ice cendol and be on your way.
Black Pot Steamboat & Grill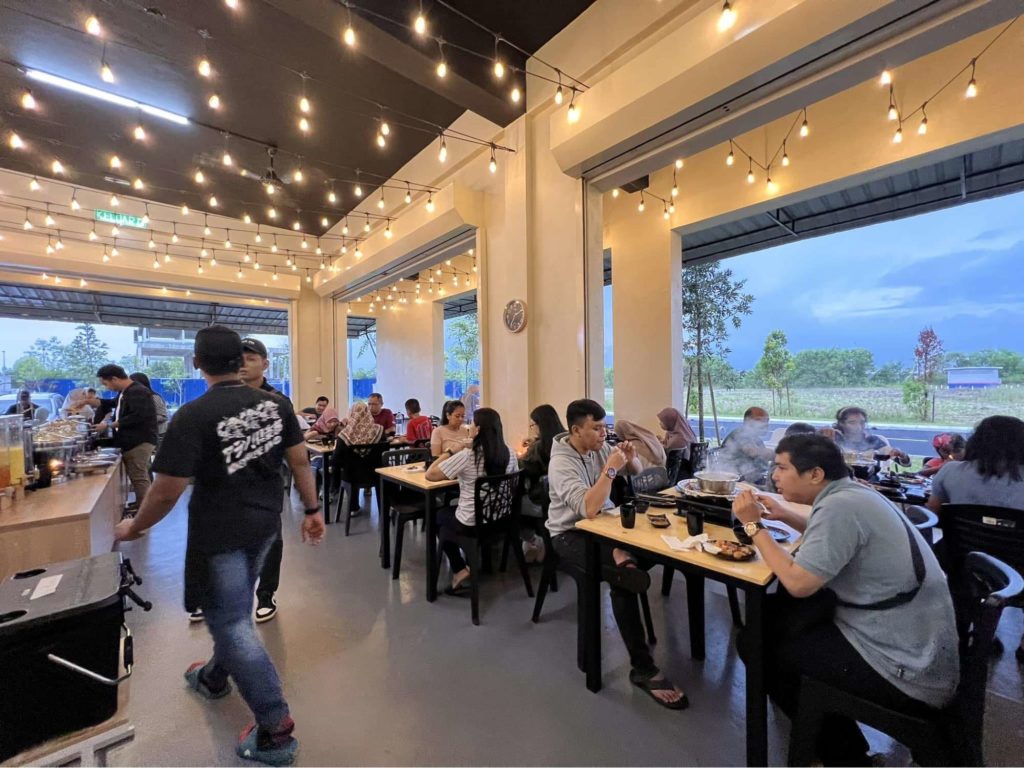 Address: 60-G, Jalan PP 1/3, Park Place 1@Cybersouth, 43800 Dengkil, Selangor, Malaysia
Phone: +60 12-348 3088
Pricing: $$
Website
When in doubt, you can't go wrong with some good old steamboat, especially when the broth is to die for and the ingredients are fresh. For this need, we recommend checking out the nearby Black Pot Steamboat & Grill!
What we love about this steamboat restaurant is the variety of meat they offer and how fresh they are, especially the squid, crabs and clams. Plus, the overall vibe of this place is pretty chill, even when it starts to get packed with other customers.
Sarah Rasa Restaurant & Catering
Address: 42700 Banting, Selangor, Malaysia
Phone: +60 11-2649 1980
Pricing: $
Website
Sarah Rasa Restaurant & Catering is a great place to check out if you're looking for something more budget-friendly that doesn't taste cheap. Here, you'll find home-cooked local dishes that do a great job of satisfying both your hunger and tastebuds.
This is thanks to the restaurant's generous serving, which makes sure that you're given the best value for your money. You can also go here if you're having trouble choosing what to eat since it serves a wide selection of dishes.
What to Do in Paya Indah Wetlands
Spot different kinds of majestic birds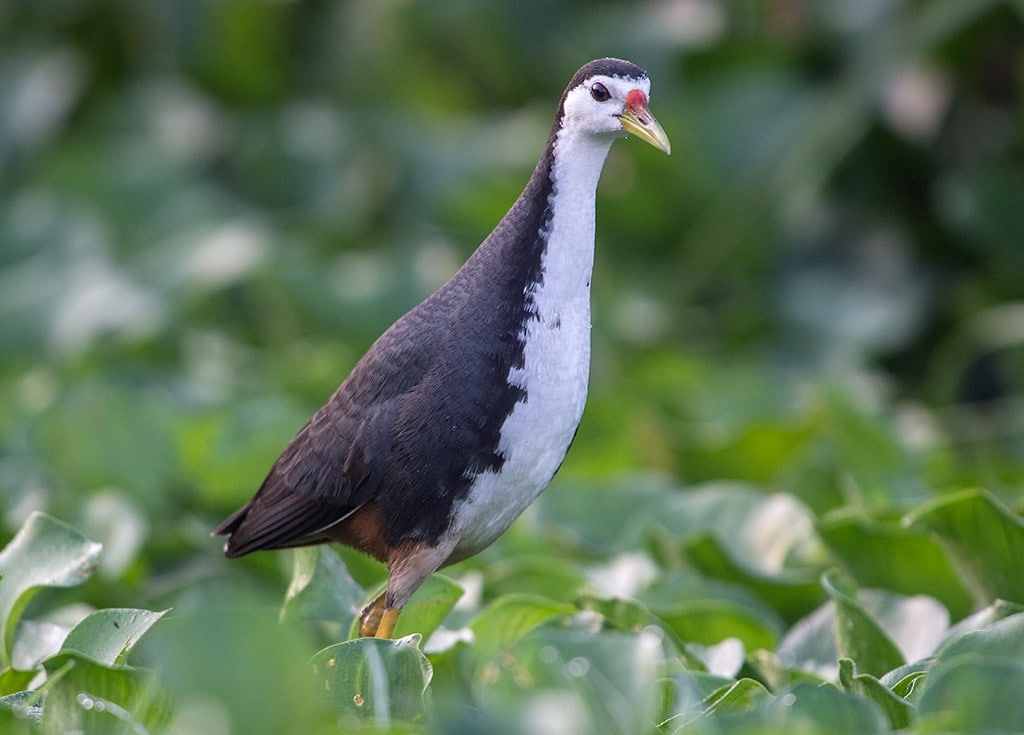 Paya Indah Wetlands is one of the premier bird-watching spots in all of Malaysia. In this manmade swamp alone, it's possible to spot over 244 species of birds living their best lives free from captivity and hunting.
Among these species, the most famous ones you can spot include the purple heron, olive-backed sunbird, white-breasted waterhen etc. You can either see them flying high in the sky or landing down on the lake's surface to grab a quick drink.
Catch and release some interesting species of fish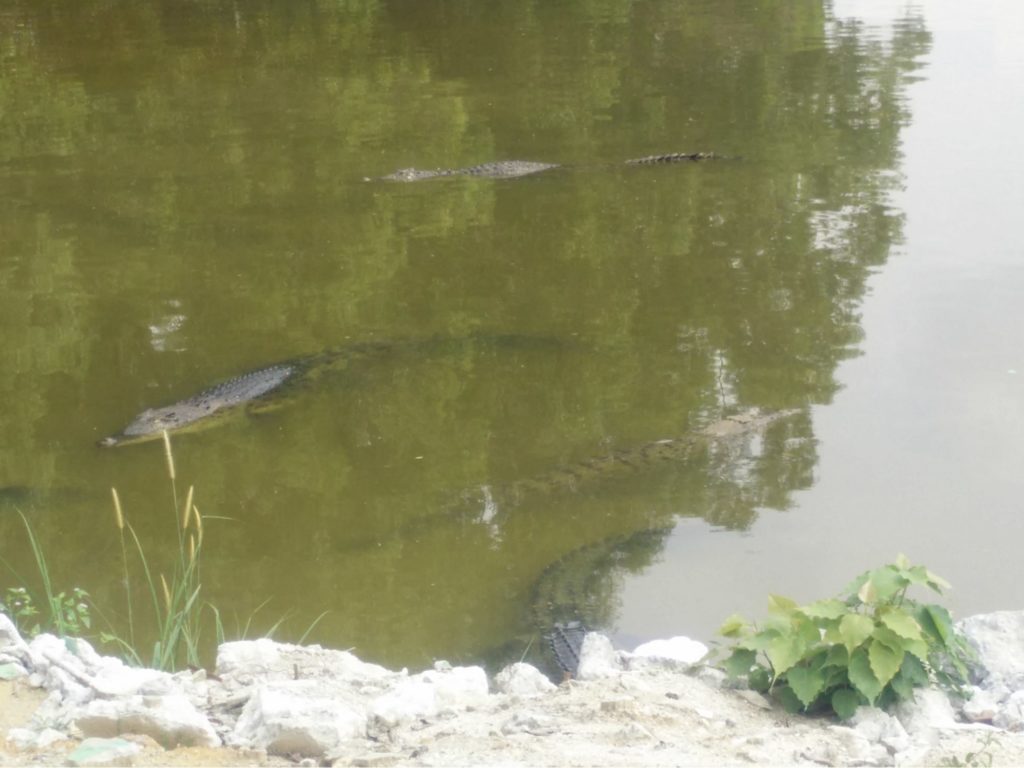 Paya Indah Wetlands isn't just blessed with different birds but sea creatures as well, more specifically, fish. Found in Tasik Typha are believed to be 40 different species of fish, some of which you can catch and release!
Rods are available for rent for two whole hours, so you'll have plenty of time to try and reel in various kinds of fish. Also, this is an opportunity to relax and unwind with your friends or family members, as you'll have all the time in the world to converse while in the middle of the lake.
Feed some friendly animals
One of the most fun and fulfilling things to do in this swamp is to feed some of the local animals residing here. If the not-so-friendly-looking animals are too intimidating for you, don't worry because you'll be guided from a safe distance.
Some of the animals you'll find here include hippopotamus, crocodiles, pelicans, porcupines and fish. They have their separate feeding time, all of which are posted in the swamp so visit their respective places on time if you want to interact with them.
Practice your cardio by trekking
One thing that Paya Indah Wetlands has plenty of is jungle trails, which is why it's frequented by hikers as well! You can use these trails to explore the wetlands and treat yourselves to some of the most amazing sights of natural landscapes, fauna and flora.
You can either do these treks on your own or go on a guided tour for a more complete experience. This will cost you around RM120 and the tour itself will cover a wide area, which is why it will take about 4 hours or more to complete.
Enjoy beautiful views from the observation tower
If you want to see the magnificent views that Paya Indah Wetlands has to offer, you have to climb the observation tower! From the top, you'll be treated to an unobstructed panoramic view of the entire swamp along with its surrounding areas, which is such a surreal sight.
This tower can accommodate 10 people at a time, which means that you, your friends or your loved ones can enjoy the same view at the same time. One thing we do want to note, however, is that the tower is closed sometimes due to maintenance.
Admire the beautiful lakes while kayaking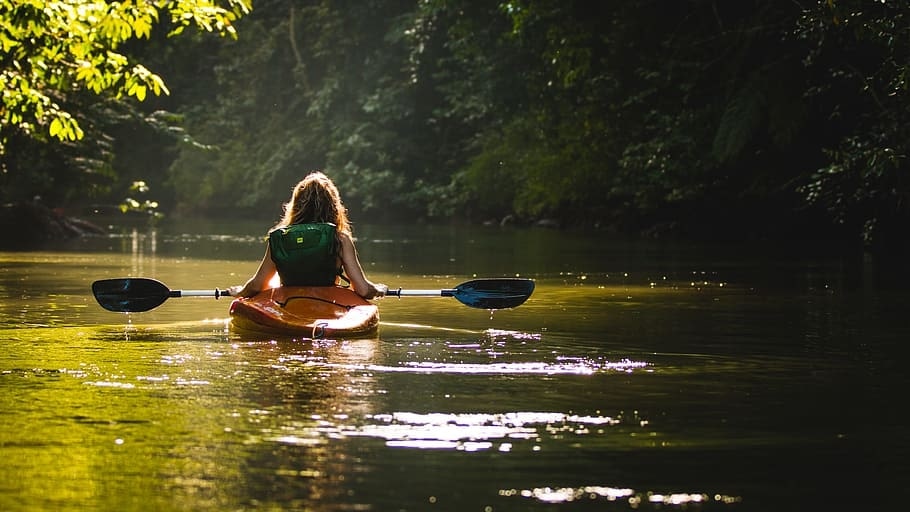 If you're looking for a great activity to do with your plus one, we recommend kayaking in one of the swamp's lakes. This lets you admire the calm body of water along with its inhabitants and provides you with a serene experience like no other.
Keep in mind that the boating services of Tasik Teratai and Tasik Sendayan are 9:00 AM to 12:00 PM and 3:00 PM to 6:00 PM. respectively. You can rent them for 30 minutes for only RM7–such a great deal, right?
Ride a bicycle or a tricycle with your loved ones
Riding a bike around the swamp is another fun family-friendly activity you can do in Paya Indah Wetlands. You can either go solo on a bicycle or bring your kids with you using a tricycle!
Doing this activity won't only let you explore the trails faster, but it also lets you enjoy the cold and fresh breeze from the lake and the trees! This beats walking in every aspect, and best of all, it doesn't cost much to rent them.
Set up a picnic table
A majestic place like this makes for a perfect picnic site, and thankfully, there are allotted spaces for this activity across the wetlands.
This is a great activity to do if you want to try something different with your family or friend group as opposed to dining inside a restaurant. After all, no interior decor can beat natural views like these!
Take candid photos through a photography-guided tour
The photography guided tour is one of the many paid tours you can avail of in Paya Indah Wetlands, and it's one that's worth the money! Contrary to what you may initially think, this isn't just a tour with a camera, but instead a detailed tour with a professional photographer.
On this tour, you won't have to burden yourself with taking out your phones and snapping pictures manually. Instead, a professional photographer will angle themselves correctly and take candid photos of you and your group while having fun in the wetlands.
Go on an educational nature-guided tour
Sometimes, simply admiring plants and animals can be a bit lacklustre, as you're left craving to know more about them. Fortunately, this dilemma is solved by Paya Indah Wetlands through their educational nature-guided tour.
Through this insightful adventure, you'll get to learn more about your favourite species of animals and plants through your very own tour guide. They'll take you around the swamp and mesmerize you with random fun facts that will keep the walk extra interesting.
Experience an exciting safari adventure
The 4WD Safari Tour is hands-down one of the best highlights of this swamp. To put it simply, this tour lets you hop on the back of a four-wheel drive vehicle and take you to the different animals across the swamp.
It's a great way to explore the wetlands, as it takes you to its different animals from the comfort of your own vehicle. At the same time, it's not too restricting since you'll be in the back of a pick-up truck.
Apps to Download for a Trip to Paya Indah Wetlands
Go Selangor: The ultimate Selangor tourism app
iOs | Android
Google Translate: A handy translation app
iOs | Android
Maps.me: Offline map of the world
iOs | Android
XE Currency App: Real-time currency exchange rate app
iOs | Android