The city of Puchong is widely known for its fun and colourful attractions such as The Beagle Mania, Grand Shanghai Food Theme Park and other food courts. However, what most people don't know is the amazing dishes it has that you can't simply find anywhere else in the country.
In this blog, we're going to go over some of the best dishes that this city has to offer and the best place to try them. Whether you're looking for some quick bites, full meals or desserts, you're bound to find something to your liking below!
Nasi Campur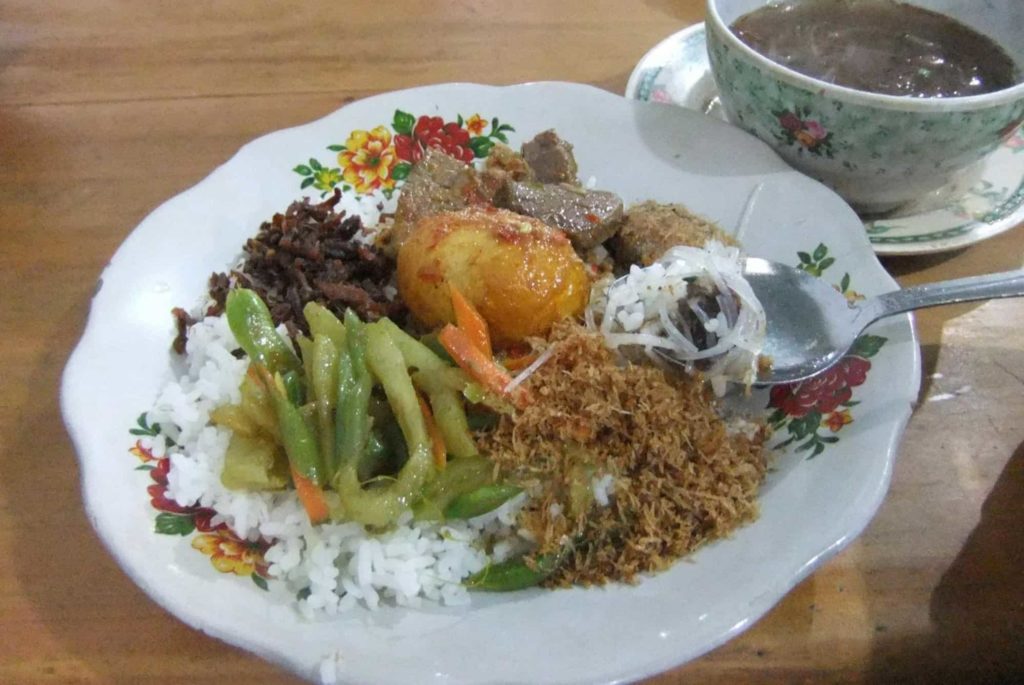 Hailing straight from Indonesia is a beloved Puchong staple called nasi campur. Just like nasi lemak, it centres around a fragrant cup of rice that's surrounded by different kinds of dishes such as peanuts, eggs, vegetables and various types of meat.
The result is a platter that perfectly blends different flavours and textures. Moreover, this makes it a great dish to eat all day long, as it features a complete set that won't only satisfy your tastebuds but your hunger as well.
Cheese Pork Rib and Kimchi Soup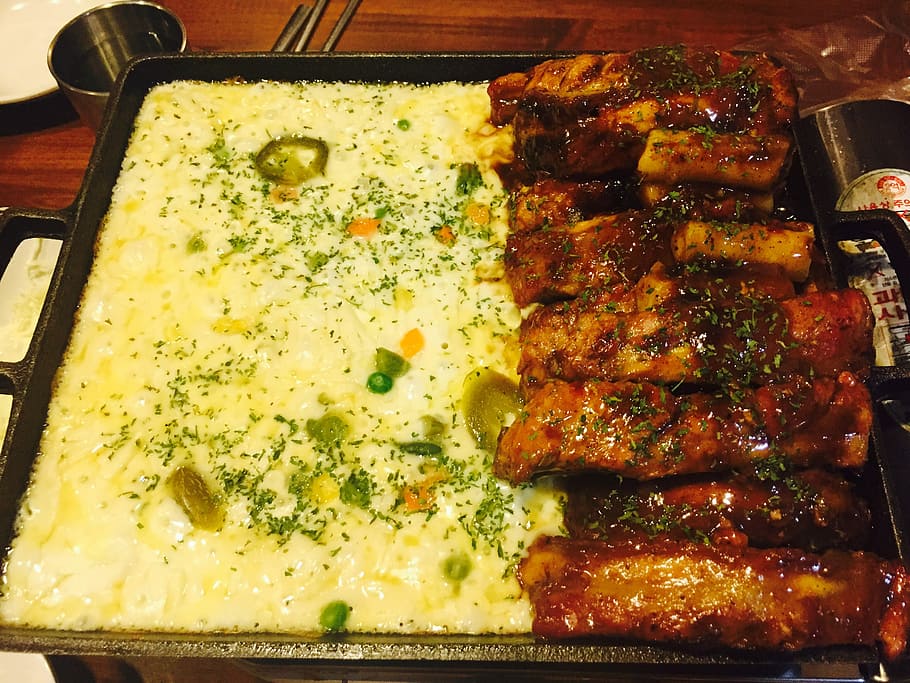 Want to get a taste of South Korean cuisine? Then you should definitely try the cheese pork rib and kimchi soup combo at least once during your visit to Puchong.
This dish offers one of the best flavour combinations. The signature tangy flavour of the kimchi soup is a perfect match for the tender and cheesy pork ribs, creating an explosion of flavours in your mouth!
Curry Mee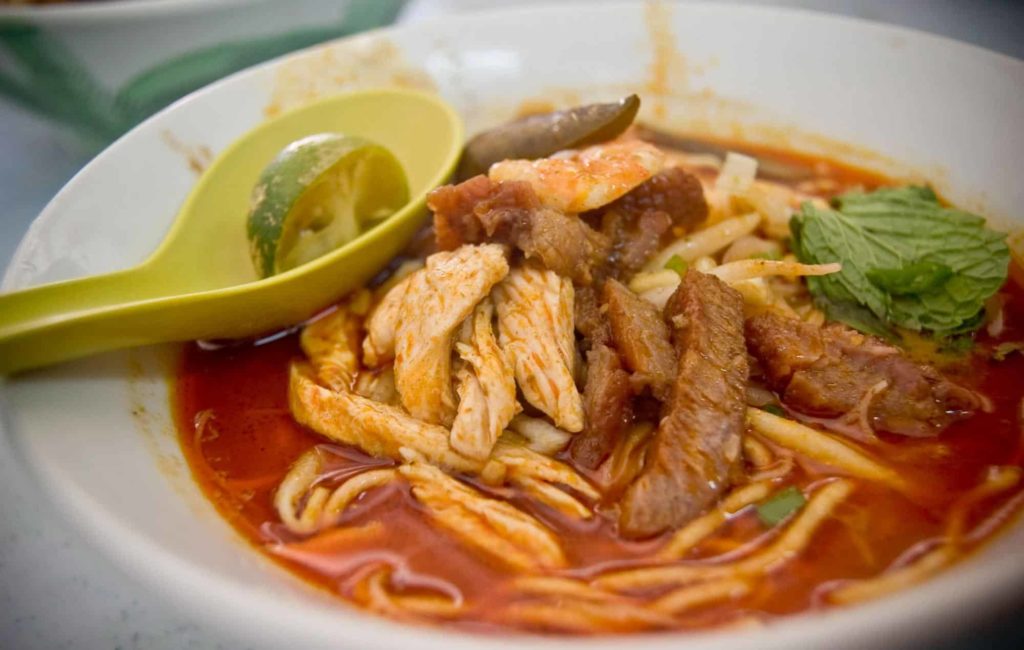 It would be a shame to visit Puchong and not try one of its delicious curry mee. This South East Asian dish is extremely famous in the country and you won't have trouble finding an establishment that serves it.
A few things can be attributed to why this dish is beloved in the city. For starters, it features a unique spicy soup that's guaranteed to make you break a sweat as you're slurping on the noodles.
Spicy isn't the only flavour of this broth, however, as it has a hint of creaminess as well thanks to its use of coconut milk. Overall, this soup makes for a great base for its soft noodles and tender chicken meat.
Lok Lok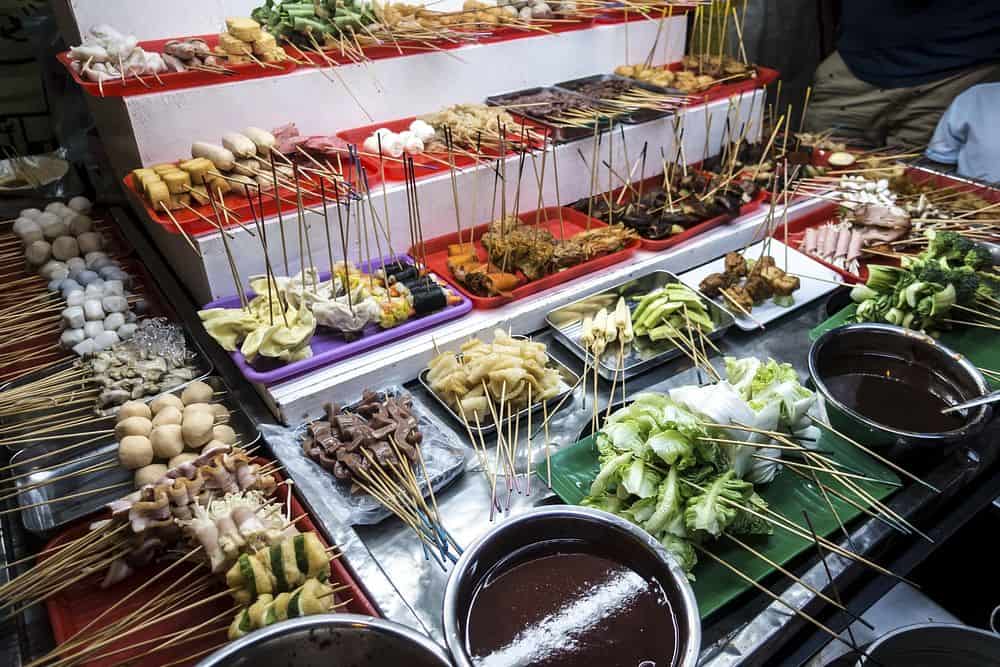 Lok lok is one of the most famous street foods in Malaysia, which is why you'll find it in stalls on Bukit Bintang and Petaling Street. If you're not in the capital, however, the next best place to get them is Puchong.
This street food is basically skewered ingredients such as vegetables, meat and seafood. These skewers are then grilled, boiled or deep-fried, and it's up to you to dip them in one of the sauces provided by the hawker stall.
Nasi Kandar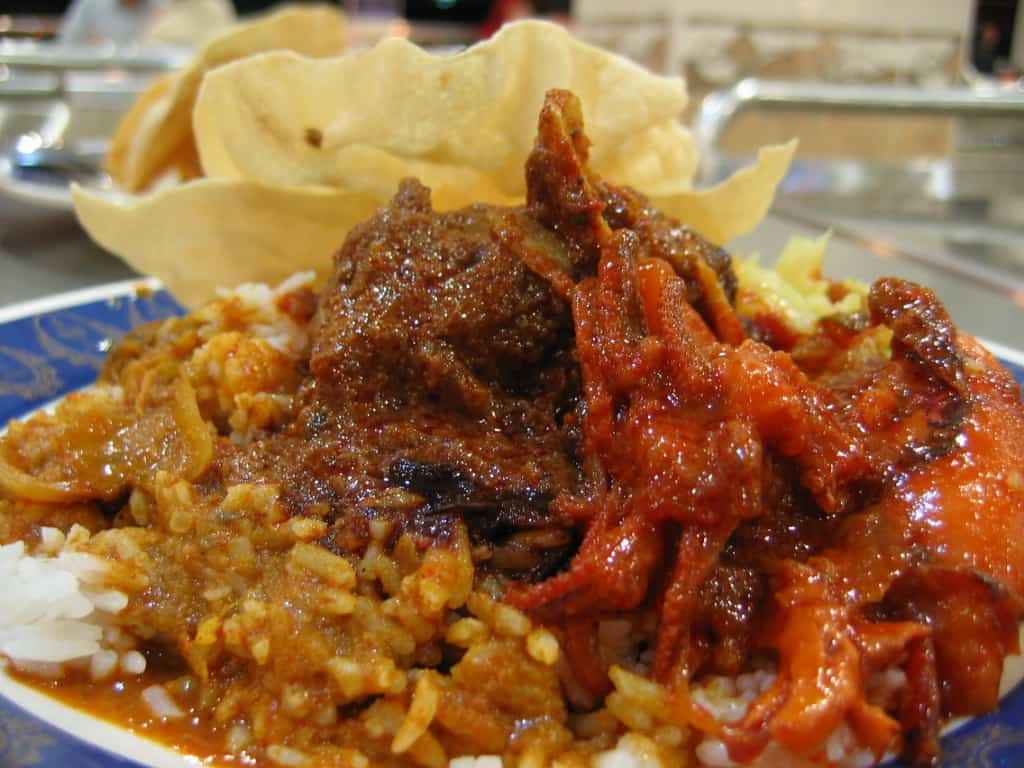 A classic nasi kandar should be on your list of dishes to try when you head to Malaysia. This all-time favourite dish is a full meal in itself, featuring protein such as mutton and fried chicken as well as a full cup of rice.
Aside from that, alongside this dish is a versatile set of curries and sauces you can use to make the dish extra flavourful. These curries provide a distinct taste to the already delicious fried chicken, mutton and seafood, and dial the flavour to a hundred.
Dim Sum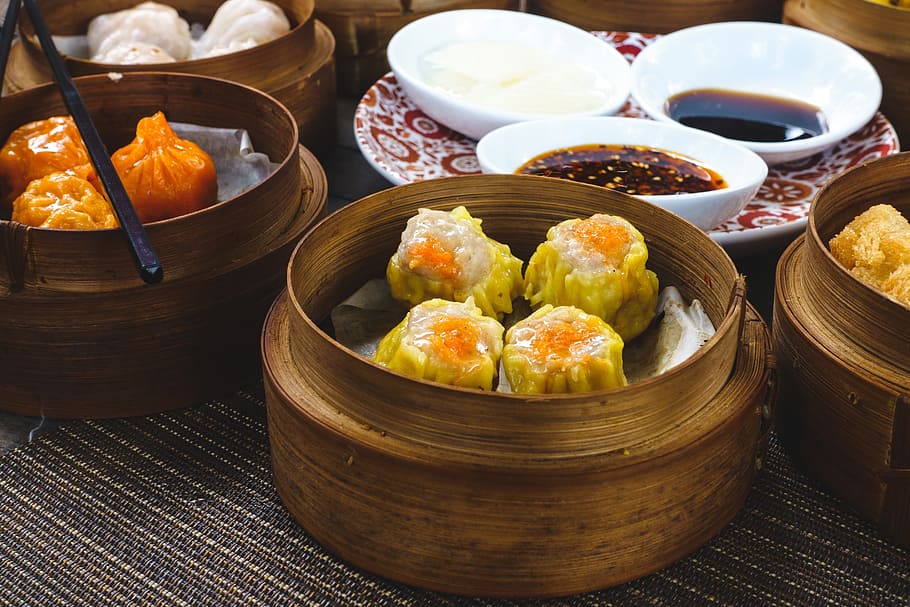 Sometimes, a classic dish like dim sum is all you need to satisfy your cravings as well as your hunger. These freshly steamed pockets of meat are a joy to eat, especially with the right sauces and fix-ins.
Whether you prefer meat, seafood, vegetables or even dessert, you're bound to find a dim sum variation that suits your taste. Plus, the best part about this dish is its small size, making it easy to eat one after the other without feeling bloated.
Char Siu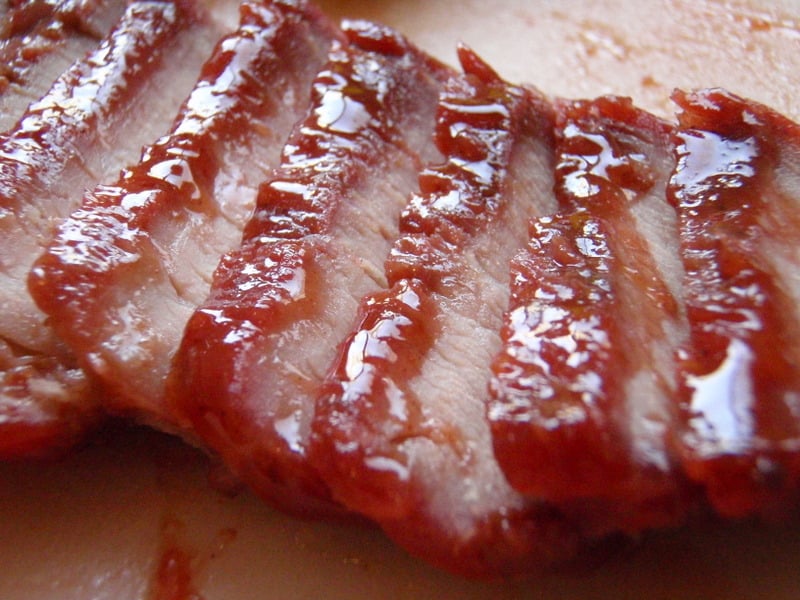 One of the best dishes that Puchong has to offer is char siu. This dish is an all-time favourite among us locals and tourists, and it's not hard to see why.
You can't go wrong with barbequed pork, and this dish further elevates its flavour by featuring a special marinade. This marinade provides a mildly sweet taste, courtesy of its use of honey, soy sauce and other ingredients.
This sauce perfectly blends with the charred flavour of the meat, creating a perfect lip-smacking match. Trust us, all you need is one bite to lure you into this meaty goodness.
Sang Nyuk Mee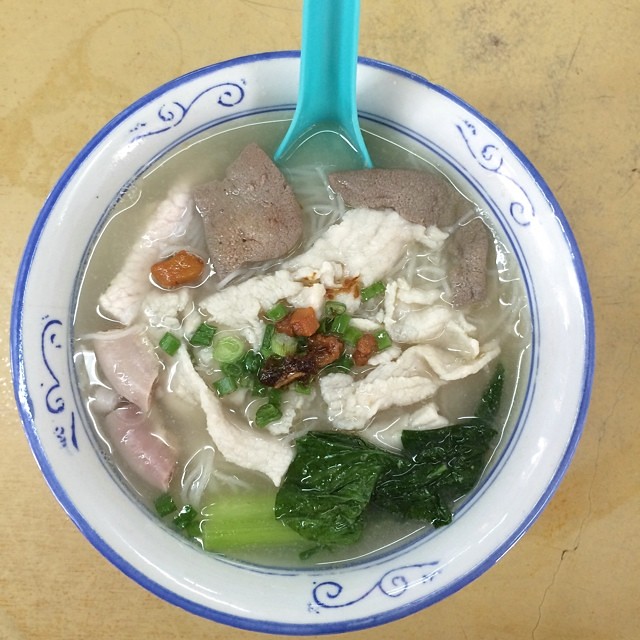 When it's cold and rainy outside, nothing beats having a nice hearty bowl of sang nyuk mee to warm your soul. Also known as Sabah pork noodles, this dish is the perfect companion if you're looking to slurp on some delicious noodles while enjoying a flavourful pork broth.
The main highlight of this dish, however, is the ultra-tender pork slices that pack all the flavour from the slowly-cooked broth. These meat chunks are so soft that you can easily break them apart using your chopsticks!
Furthermore, you can customise your noodles by adding optional toppings such as roasted garlic flakes and green onions. 
Clay Pot Chicken Rice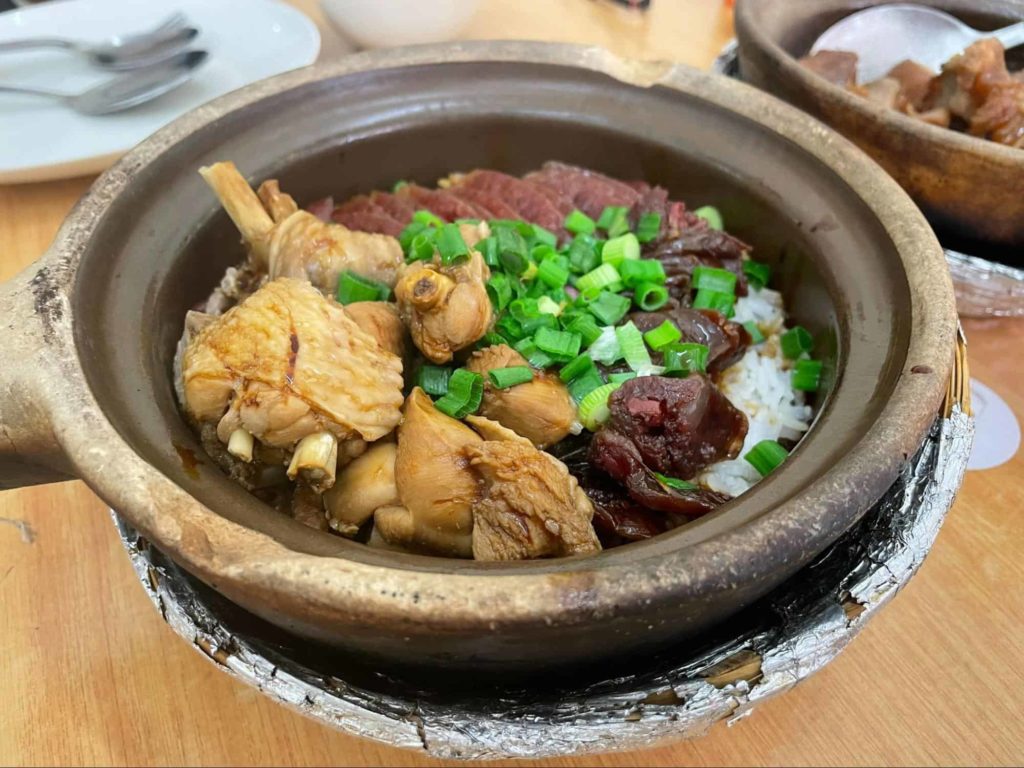 Chicken and rice is a match made in heaven, and there's no better dish to prove this claim of ours than clay pot chicken rice. This comfort food is widely popular in Puchong, and we recommend you try it at least once during your visit here.
Consisting of a messy stack of rice, juicy chicken meat and brown sauce, this dish explodes with flavours. Plus, we think that the presentation is quite unique, as it's served in a clay pot where all the flavours from the ingredients used are retained.