Annual Festivals in Malaysia That You Should Go To
Malaysia is a lively country, and one of the reasons for this is the amazing festivals it holds annually. During these festive times, you'll get to see the country's culture up close and personal as they're being celebrated across its bustling streets.
In this blog, we're going to list down some of the best annual festivals in Malaysia that we recommend you check out. Let's get started!
Thaipusam Festival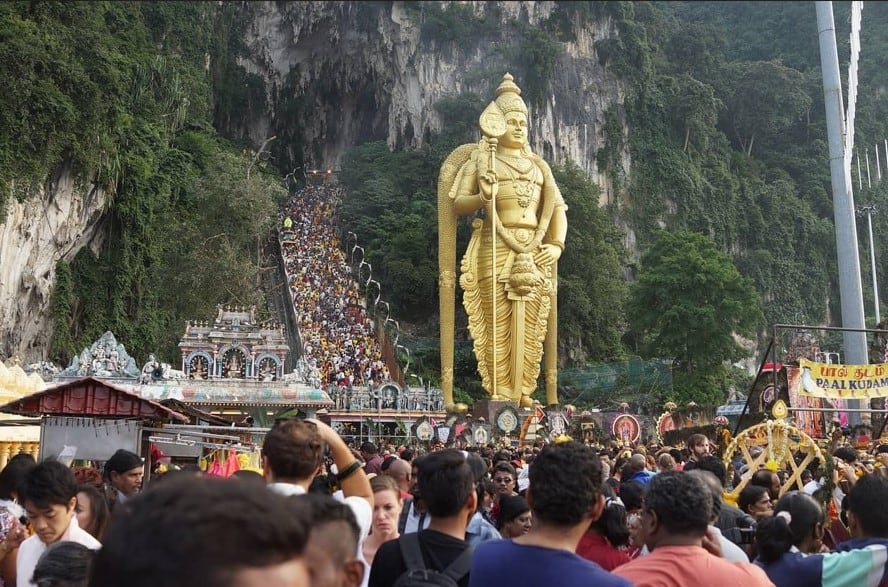 When: Full moon of the Tamil month of Thai (January/February)
Best place to celebrate: Batu Caves, Waterfall Temple
What you can expect: The carrying of Lord Muruga
One of the earliest festivals that start the year is the Thaipusam Festival. It's dedicated to commemorating Lord Muruga, who you may recognise as the gigantic golden statue located in the foothills of Batu Caves.
During this time, you'll find countless devotees looking to be blessed. The biggest highlight of this festival would be the carrying of Lord Muruga on a silver chariot while drums are pounding and devotees are parading.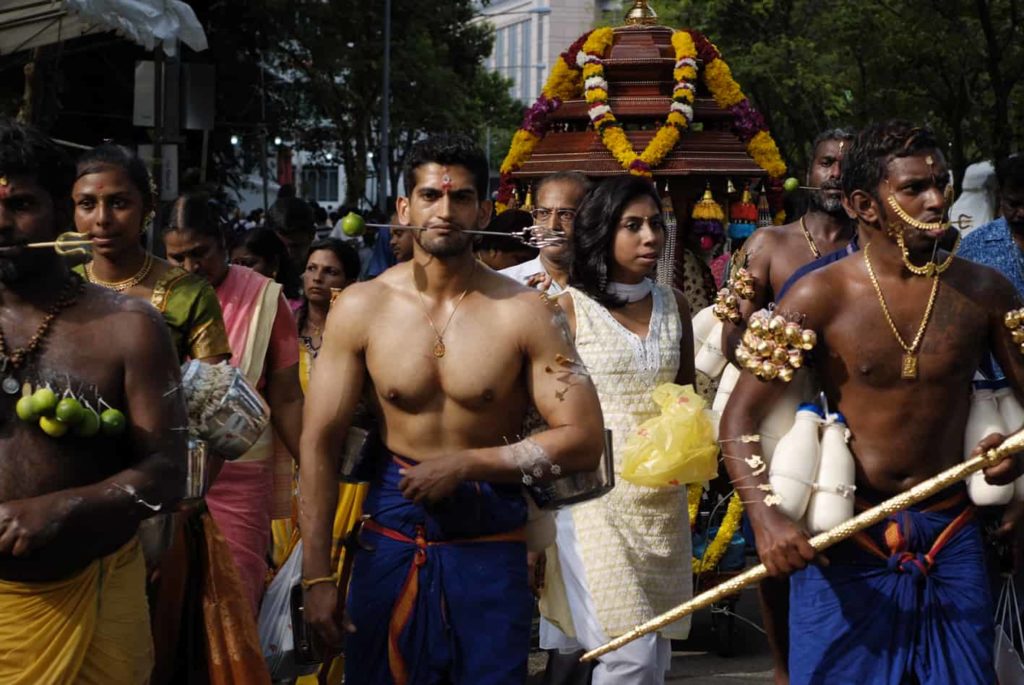 They do this through a sacrificial practice called kadavi attam wherein they pierce metallic poles through their bodies, but it doesn't stop there! They do this all while balancing pal kodum (milk pots) on their heads.
On top of that, you'll also find some devotees balancing kadavi on their shoulders. Kadavis are altar-like structures that contain the image of different deities, one of whom is, of course, Lord Murugan.
Seeing this festival in person is such a great experience, as you'll see just how passionate the locals are with regard to their culture. It's also a joy to watch the different colourful decorations that parade the Batu Caves and other destinations during this time, so be sure to check it out!
Pro tip: If you're one with a faint of heart, we recommend looking away when the devotees start parading. You may be surprised at the shocking ways they show their appreciation for their deities. 
Chinese New Year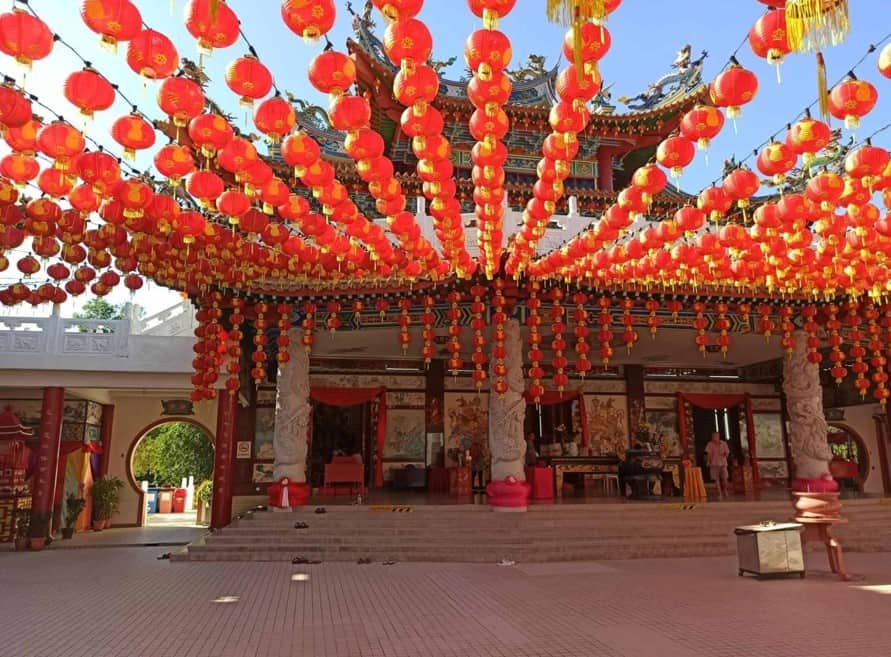 When: First day of the Chinese lunar calendar/February
Best place to celebrate: Kuala Lumpur
What you can expect: Lion/dragon dances, giving of lucky envelopes and mandarins
Chinese New Year in Malaysia is the best! For starters, it's celebrated for 15 days, and although the focus is put on the first three days of the start of the lunar calendar, it's still a long celebration filled with smiles.
One of the things we love about celebrating Chinese New Year in Malaysia is the dragon/lion dances. This performance is always a sight to behold not just because of its impressive choreography and amazing costumes, but the meaning behind them as well.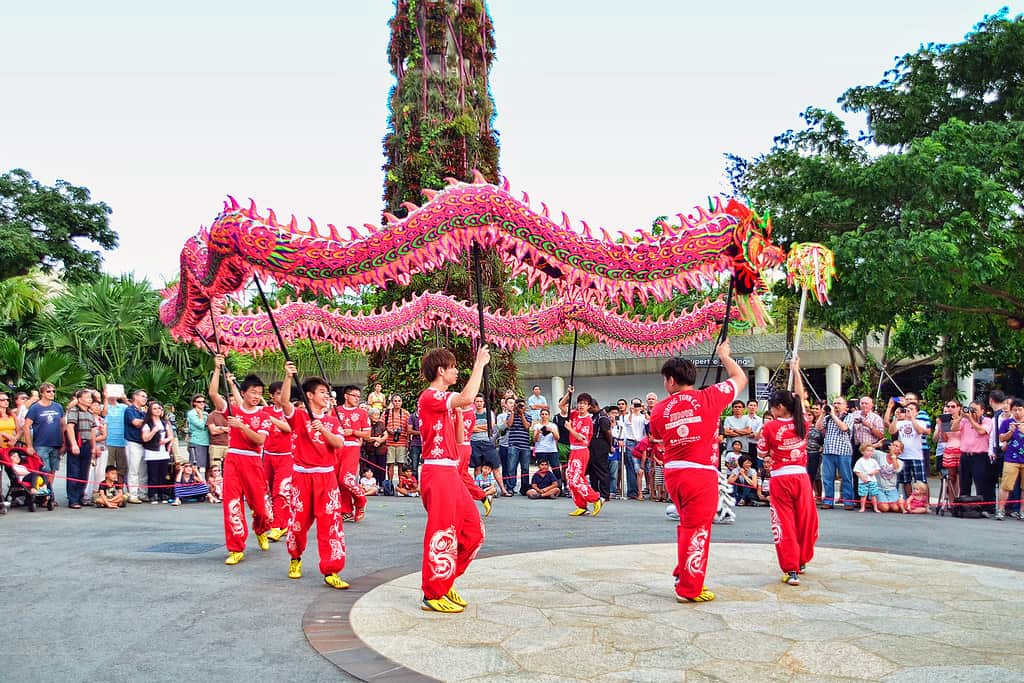 These bright and colourful dances are done to welcome the new year with nothing but prosperity. It also drives away those nasty evil spirits, so it's really a win-win situation, even if you don't believe those kinds of things.
We love spending this holiday in Kuala Lumpur, as the capital transforms into an entire festival in itself during these festivities. You'll find malls, streets, restaurants and any establishment you can think of, decorated with striking red Chinese decorations.
You'll also get to know some of the most common practices during the Chinese New Year here in Malaysia. This includes the giving of red envelopes known as "ang pao" and mandarins to each other, to promote wealth and good luck in the coming year.
Pro tip: Visit The Pavilion Mall during these times to witness lifelike animations on its famous massive 3D screen
Malaysia Water Festival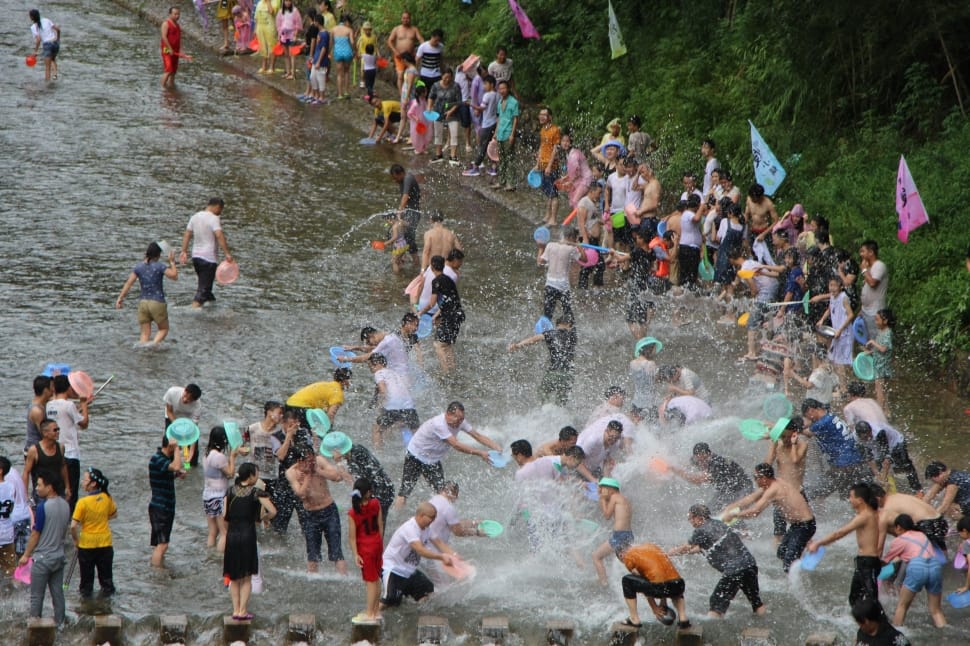 When: April
Best place to celebrate: Kuantan, Labuan
What you can expect: Fishing contests, sandcastle building tournament
If you want to throw away all your responsibilities and just enjoy pure bliss, we recommend going to the annual Water Festival here in Malaysia. During this time, the gap between the elders and the youth is non-existent, as everyone will join in on the fun of getting wet.
There's no use trying to avoid getting wet during this festival because almost everyone and their mothers will throw water at anyone they encounter. All you can do is take part and enjoy the moment since this only lasts for a day.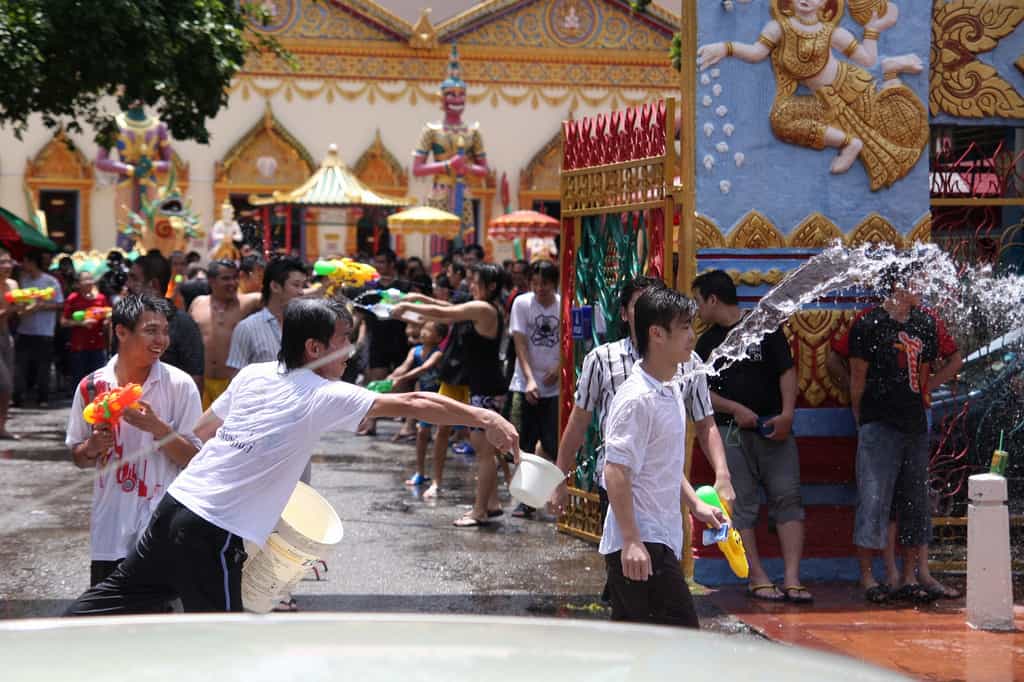 Aside from throwing water with each other, locals also hold numerous contests such as fishing and sandcastle-building tournaments. You can join yourself, but being in the stands is just as enjoyable, in our opinion.
Pro tip: Don't wear your fancy clothes during this festival because you're going to get one way or another!
Tadau Ka'amatan Harvest Festival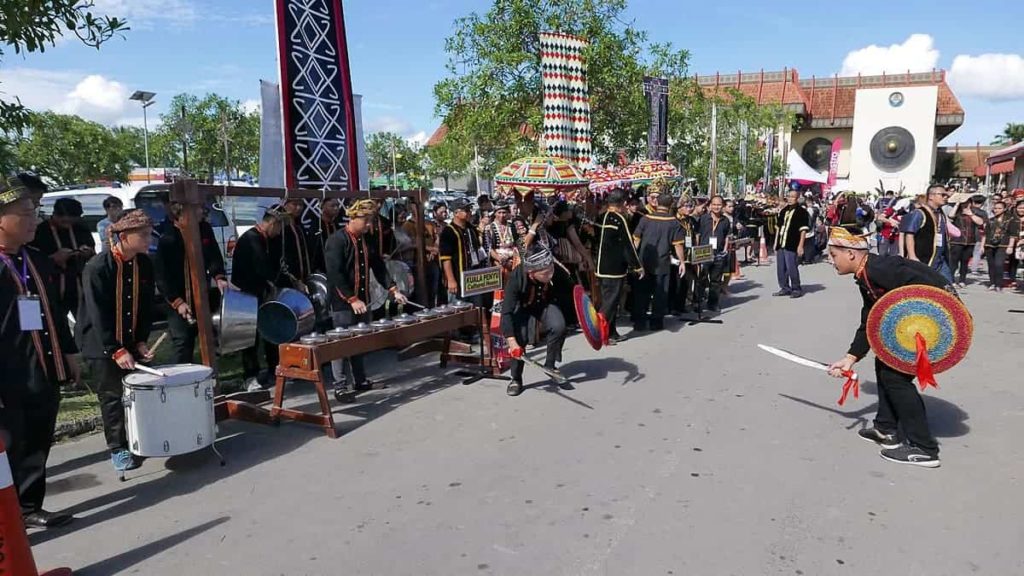 When: May 30 – 31
Best place to celebrate: Sabah
What you can expect: Traditional dance performances, colourful costumes, arm-wrestling competitions, blowpipe shooting
When it comes to appreciating, we Malays never forget, and you can witness this first-hand if you attend the Tadau Ka'amatan Harvest Festival. Also known as simply Kaamtan, this festival is dedicated to giving thanks for all the blessings we have received during the harvest season.
The main stars of this festival are the padi farmers, as they gather in large groups to give thanks and honour the spirit of rice padi, Bambaazon. They show this appreciation through traditional rites, which are followed by fun stuff.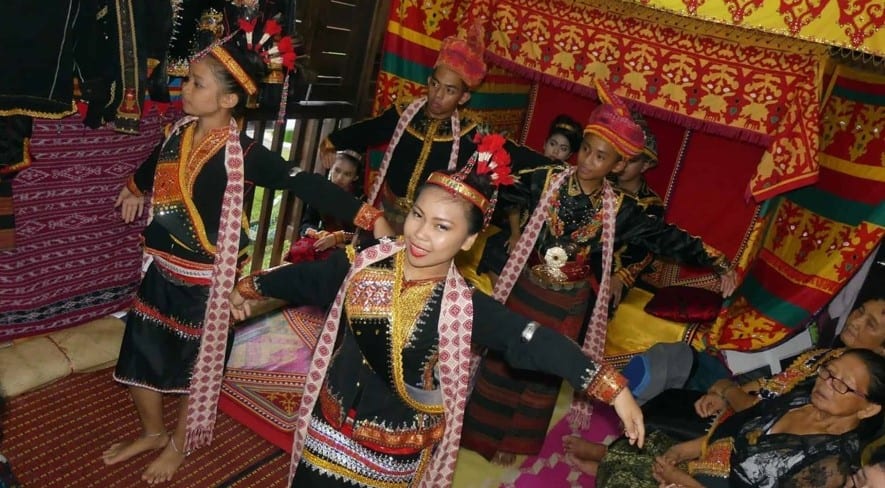 One of our absolute favourite things to wait for in this festival is the traditional dance. We love this portion of the festival because aside from the captivating performance itself, you can really see the effort they've put into creating their highly-detailed costumes.
Aside from that, you'll also get to witness numerous contests during this time such as arm-wrestling, pageants and blowpipe shooting.
Lastly, if that's not enough to encourage you to attend this festival, maybe the free-flowing Tapai and Lihing rice wine will!
Wesak Day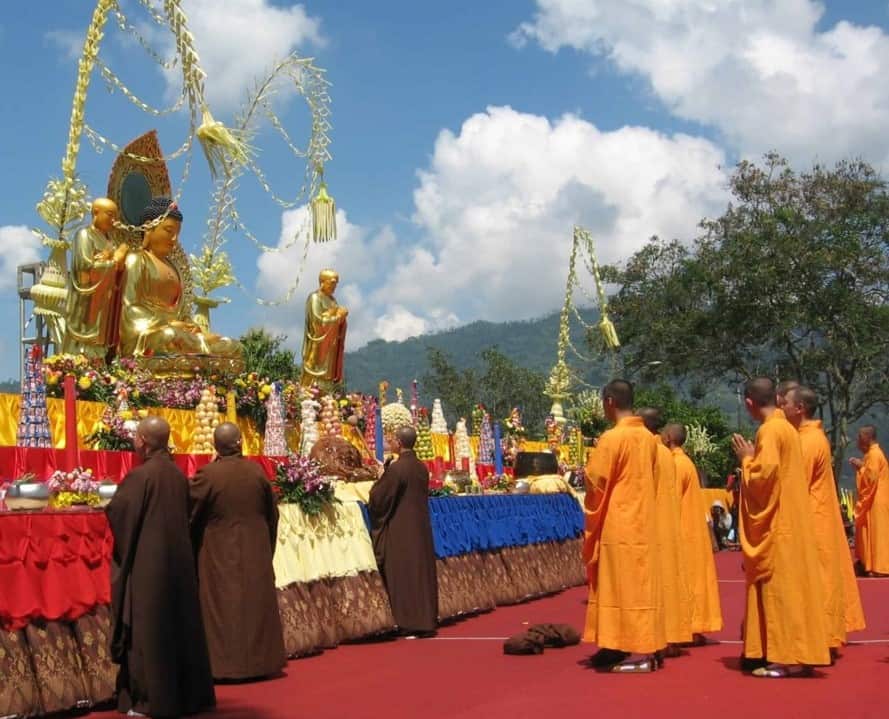 When: May
Best place to celebrate: Everywhere
What you can expect: Monk's parade, and the releasing of doves and tortoises
If you're looking to take part in a festival that isn't exactly about noises and parties, you need to visit Malaysia during Wesak Day. Also known as the Buddhist Festival, this peaceful occasion shows us the three milestones of Buddha's life, namely the birth, enlightenment and nirvana.
During this time, you'll bear witness to prayers and peaceful parades that are done by monks and Buddhists across the country. If you're a Buddhist yourself, then you can take part by fasting and meditating at one of the many temples in the country.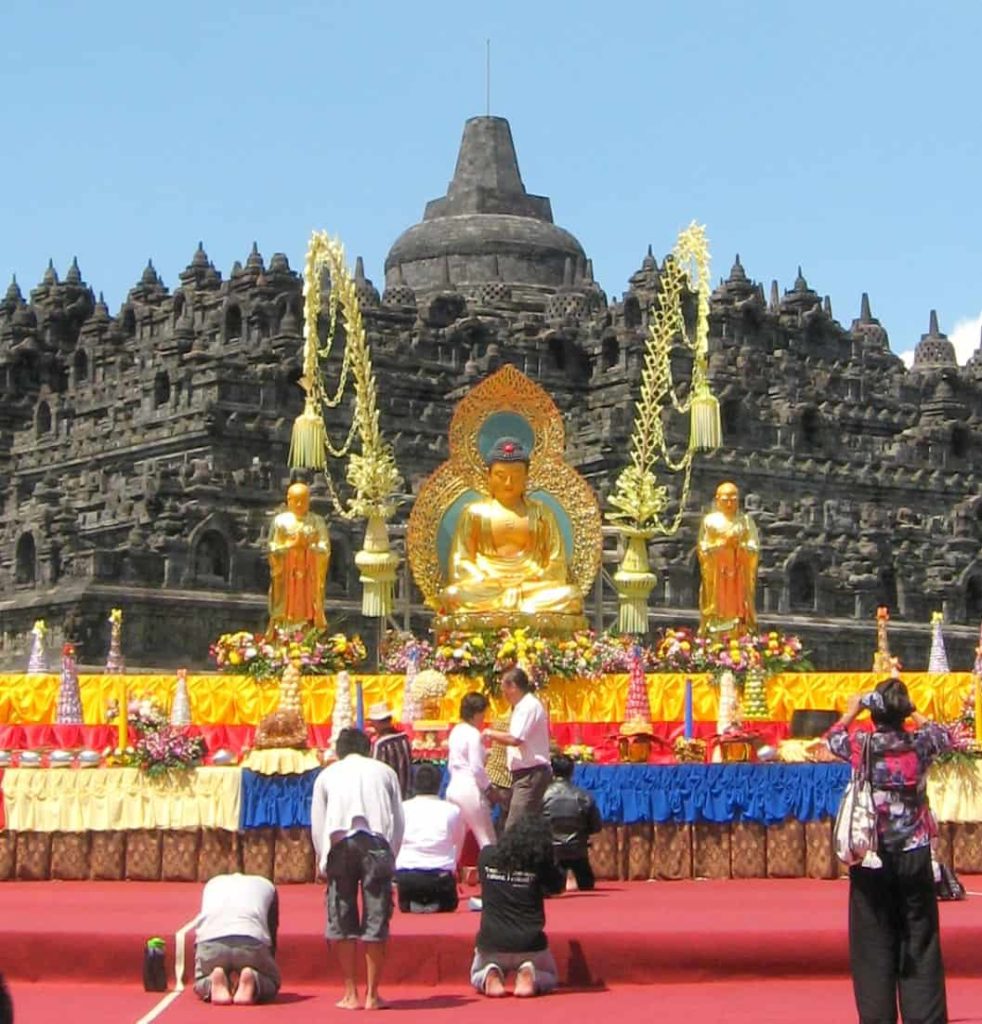 There are several highlights during this festival, but one we adore so much is the release of doves and tortoises. This is done to symbolise liberation and freedom from one's past sins, marking a new beginning.
Experiencing this festival is something else. It leaves you feeling positive inside, and it will definitely heal your inner peace with how serene it is as opposed to other festivals in the country.
Hari Raya Aidil Fitri (Eid)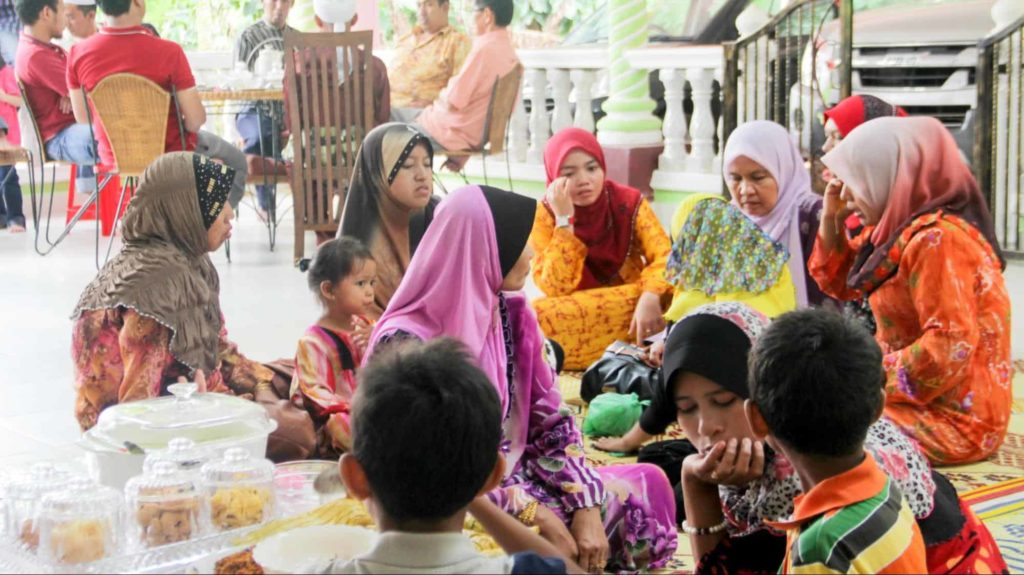 When: June
Best place to celebrate: Everywhere
What you can expect: Family reunions, large gatherings, open houses
One of the most important and wholesome festivals in Malaysia is the Hari Raya Aidil Fitri (Eid), as it marks the end of the month-long Ramadan. After a month of fasting and abstinence, this is the day when locals will gather and feast on delicious food together.
During this festival, you won't really see any parades or decorations set up outside. Instead, all the liveliness and festivities will be found inside people's homes, and sometimes, you'll get the chance to be invited as well!
This day is mainly for the family, as it's a time for reunions. In fact, some people working from far away will go home to their families just to celebrate this festival together.
Remember what we said about this holiday being wholesome? Well, one of the reasons why we say this is because this is also the time when people ask for forgiveness from people they may have wronged.
Pro tip: When invited to an open house, don't come in empty-handed! Some of the best gifts you can bring include a basket of fruits, chocolates and nuts.
Sarawak Gawai Festival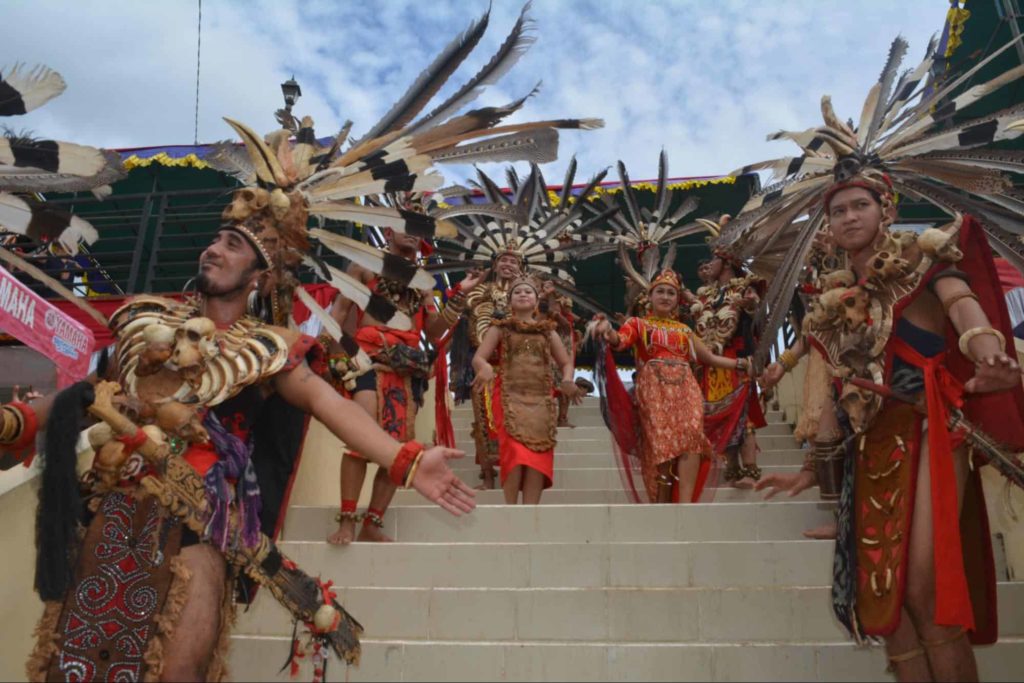 When: June
Best place to celebrate: Sarawak
What you can expect: Big feasts, traditional dances
Another harvest festival you should see for yourself is the Sarawak Gawai Festival. Unlike most items on this list, this festival doesn't just last for a day or two, but instead, it's celebrated for an entire month!
Starting the first day of June, the indigenous Dayak race of Sarawak will celebrate this festival as a way to show grace for all the harvest they had. They celebrate this by dressing in their tribal outfits and dancing traditional dances.
There are also free-flowing drinks in these festivals to make things more interesting! But regardless if you drink or not, it's certain that you'll have a blast.
Rainforest World Music Festival
When: July
Best place to celebrate: Borneo
What you can expect: Live music and performances
If you're looking to experience all-out fun with your friends, then you should visit Malaysia during its Rainforest Music Festival! This music festival takes place on the island of Borneo and it's filled with endless amazing live performances from both local and international talents.
It's one of the biggest music festivals not just in Malaysia, but in the entire Southeast Asia region, as a whole. Plus, it lasts for three whole days, which adds to the spectacularness of the event.
During these three days, you'll be exposed to some of the most talented acts in and outside the country. However, as they're performing, various activities will also be happening that won't be available the next day so make sure to manage your time wisely.
Regardless of what you do, however, we can guarantee that you'll have a blast attending this 3-day music festival.
Pro tip: Make sure to bring enough money that will last you the entire time you're at the event because you won't find any ATMs anywhere on the festival grounds. 
National Day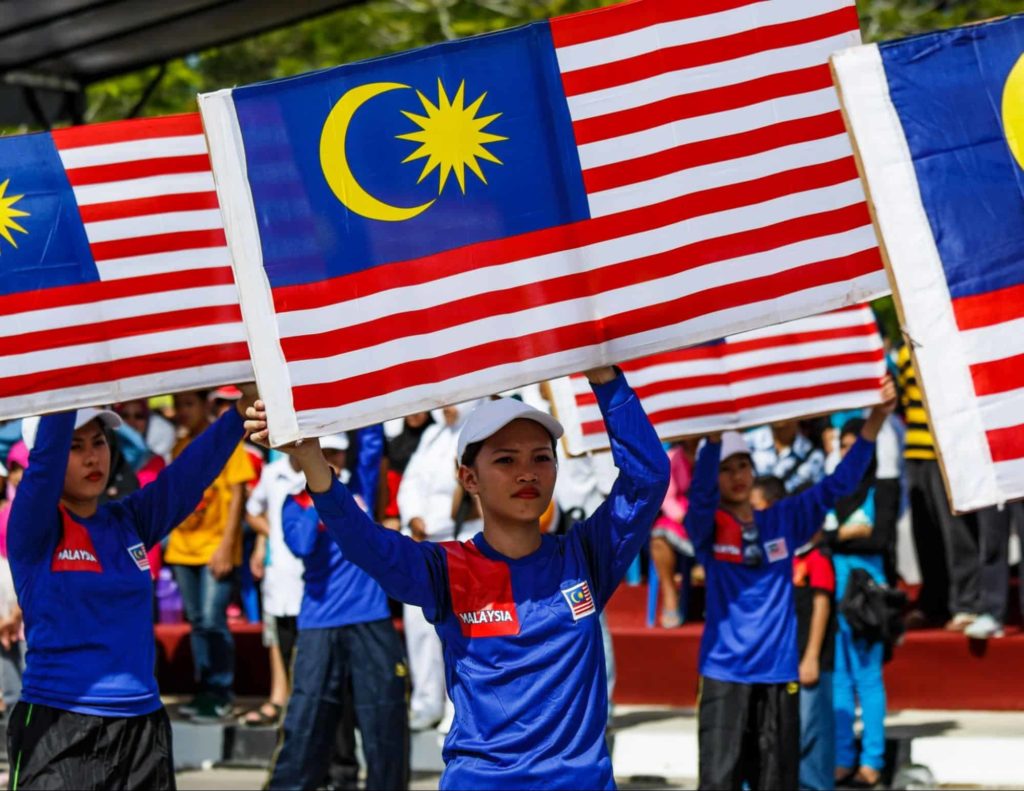 When: August 31st
Best place to celebrate: Kuala Lumpur
What you can expect: Parades, shows, fireworks
One of the most important annual celebrations you can witness in Malaysia is our National Day, which takes place on August 31st. We say this because this is when the country celebrates its liberation from the British way back in 1957.
During this patriotic day, you'll find grandiose parades and stage shows across the country, especially in Kuala Lumpur. We recommend joining in on the fun during this festival, as it will also help you appreciate the culture and history behind our country.
The shows and parades are filled with colours, flags, and most importantly passion, as this day is a celebration of peace and independence. You'll also get to witness some of the most amazing fireworks you'll ever see in your life!
Mooncake Festival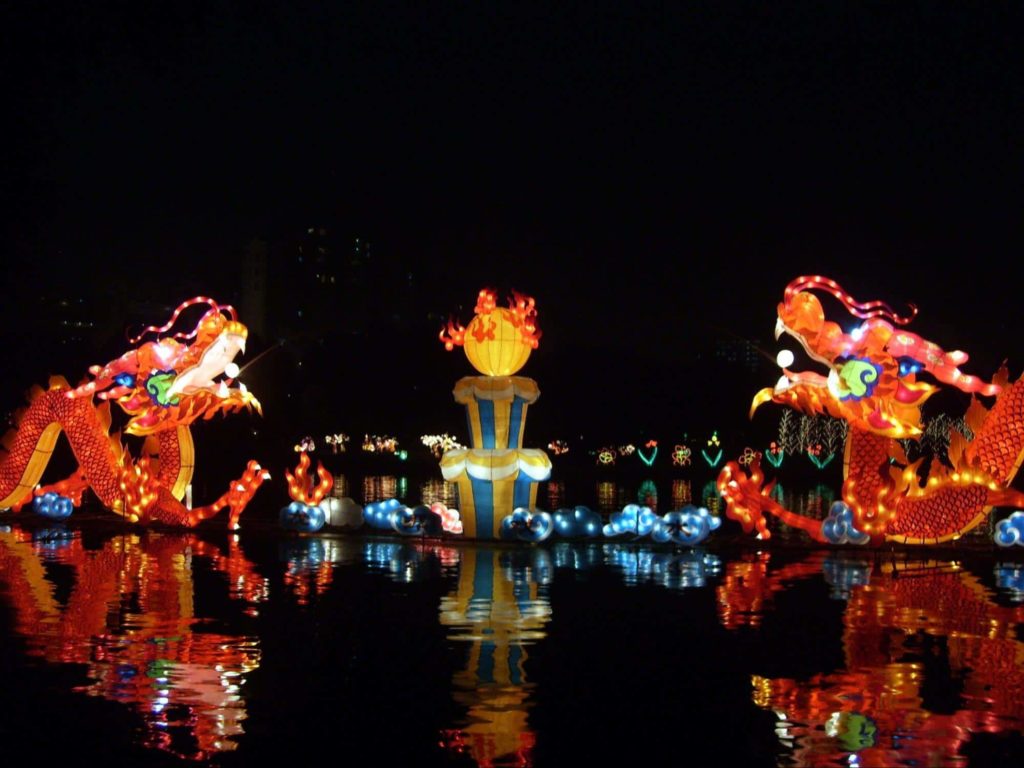 When: September
Best place to celebrate: Everywhere
What you can expect: Mooncakes, lantern show
We've always thought that people who visit Malaysia in September are lucky because they'll get to witness one of the Mooncake Festival. Also known as the Mid-Autumn Festival, this annual event is a mesmerising celebration that has a special place in our hearts, and we'll tell you why.
For starters, it has such a great meaning behind it, as it's dedicated to the moon goddess to give thanks for all the good crops we've received. This really goes to show how appreciative we Malaysians are for everything we receive.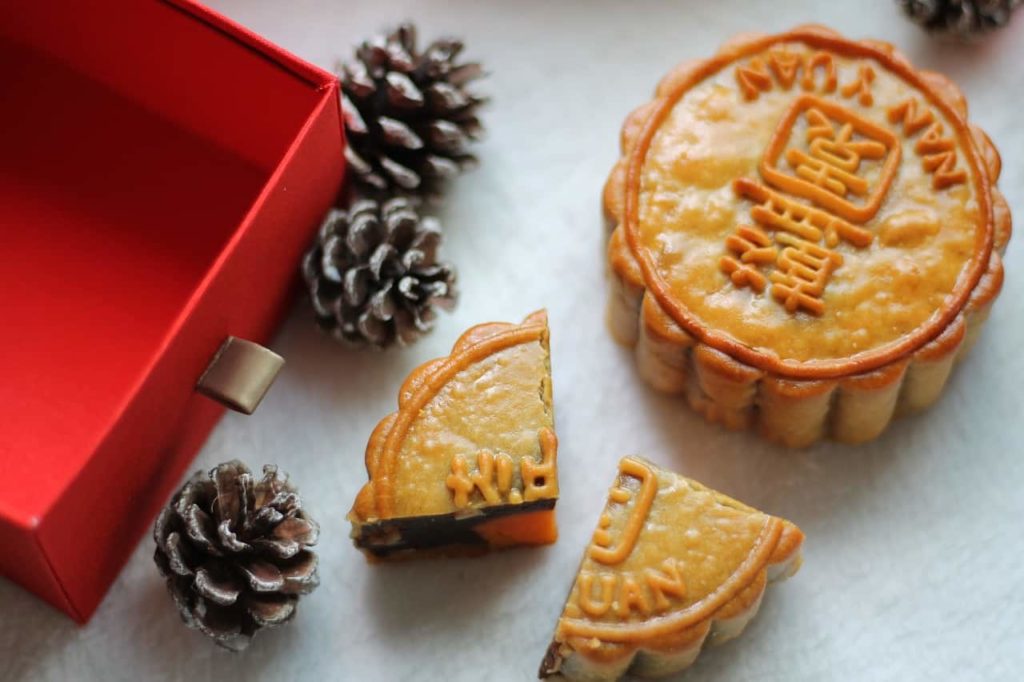 Plus, one of the fun things we locals do for fun during this festival is to munch on some delicious and fluffy mooncakes. During this time, you'll find this sweet treat everywhere you go, and if you're like us, you'll have a hard time stopping yourself from eating more of them.
The main event for this beautiful celebration, however, is the lantern show at night. Here, countless paper lanterns are lit up and left floating in the sky, leaving a beautiful image that will stay with you forever.
Pro tip: If you're looking for the best mooncakes in Kuala Lumpur, we recommend checking out InterContinental Kuala Lumpur. They have different flavours of these decadent mini cakes and serve them in boxes.
Deepavali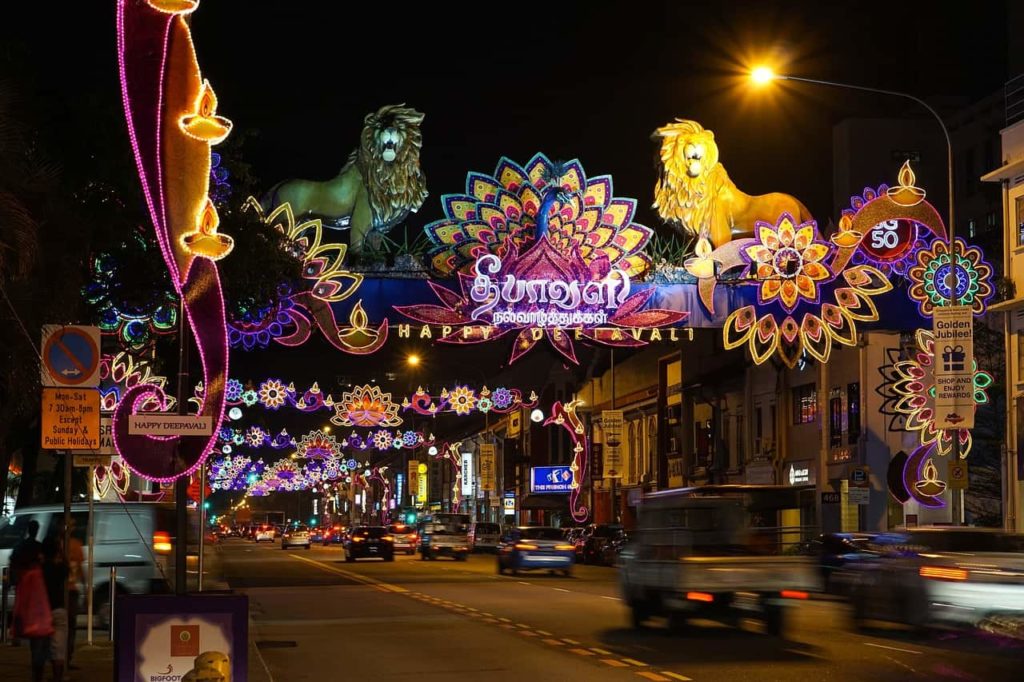 When: November
Best place to celebrate: Kuala Lumpur
What you can expect: Indian delicacies. Prayers, feasts, fireworks
Deepavali is originally celebrated in India, but you'll be surprised at just how Malaysians consider this an important festival as well.
Also known as the festival of lights, this bright and colourful event is sort of a great symbol for the idea of light in the darkness. During this five-day festival, you'll find various signs, decorations and even candles that are lit up to show this idea.
Aside from these beautiful and colourful decorations, our favourite thing about this festival is the abundance of Indian food everywhere we go. There are already an abundant amount of high-quality Indian restaurants in Kuala Lumpur, so you can start your food crawl from there!
Pro tip: Since this festival is filled with fireworks shows, you'll find tons of vendors putting them up for sale. However, we recommend purchasing them from trusted manufacturers only to reduce the risk of accidents.
The Dragon Boat Festival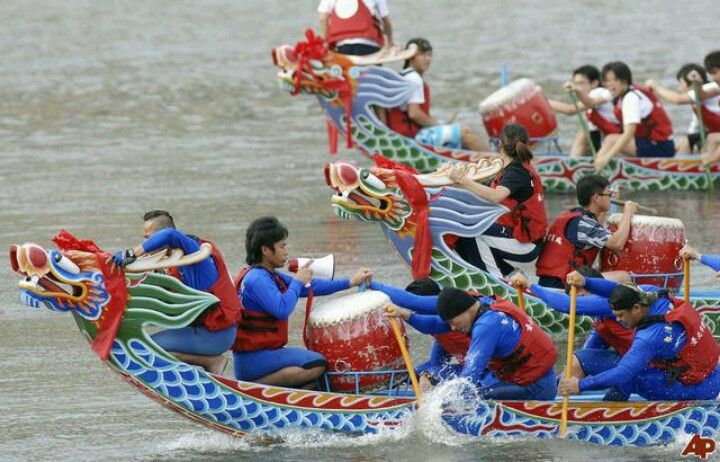 When: December
Best place to celebrate: Penang
What you can expect: Exciting boat racing, beautifully-decorated boats
If you want to see just how competitive we Malays can be, visit Malaysia in December to witness the annual Dragon Boat Festival. During this event, various teams from all over the world will compete in an exciting race in their traditional boats.
One thing that always impresses us with this event is how coordinated each team is. It also helps that there's one member that's banging the drums in the boat to keep everyone in the same rhythm.
Urbanscapes
When: November
Best place to celebrate: Kuala Lumpur
What you can expect: Amazing local music
Another Music festival we recommend you visit during your trip to Malaysia is Urbanscapes. It's held every November and it's a great way to catch up with the music scene in Malaysia.
Music is one of the best ways to bridge the gap between different cultures, and it's highly evident during this festival. Even if you don't necessarily understand Malay, you can still appreciate the talent and work these musicians have put into their original compositions.
Whether you're a fan of pop, rock, hip-hop or any other genre out there, you can expect our local musicians to deliver. Plus, this festival is held for an entire month, so you'll have all the time in the world to stop by and check out the local acts.