Titiwangsa Lake Garden: All You Need to Know before Visiting
At first glance, Kuala Lumpur may seem like your typical concrete jungle, with its towering skyscrapers. However, once you visit it, you'll be surprised at how its skyline is occasionally broken apart by eco-friendly parks, one of which is Titiwangsa Lake Garden.
Known locally as Taman Tasik Titiwangsa, this urban park is frequented by locals and tourists alike thanks to its nice views and spacious area. This space opens the door to multiple activities that we recommend you try as well!
To give you a better idea of what you can expect from your visit to the park, check out our guide below! We've also included some nearby restaurants you can try as well as hotels to stay in if you're planning to stay overnight in the city–let's get started!
Time Zone
Standard Malaysia Time (GMT+8)
Best Time to Go
The weather in Kuala Lumpur is mostly sunny and humid all year long, but don't be too confident! It can also experience unexpected rainfall from time to time.
If you want to stay dry during your trip to Titiwangsa Lake Garden, we recommend visiting during summer (May to July). This way, you won't have to worry about the rain spoiling your day and hindering you from trying out the fun activities you can do in the park.
This being said, we do think that the heat gets a bit overwhelming around the afternoon, so we suggest visiting during sunrise or sunset. Also, these times will let you see the city in a new light, so win-win!
You can also visit during nighttime if you want to admire the beautiful KL skyline as it starts to get lit up with colourful lights.
Things to Know
Currency: Malaysian Ringgit (RM)
(Check the current exchange rate)
Language: Malay, English
Calling Code: +60
Location: Taman Tasik Titiwangsa, Titiwangsa, 53200 Kuala Lumpur, Wilayah Persekutuan Kuala Lumpur, Malaysia
Contact number: +60173794289
Operating hours: Opens daily from 6:30 AM to 10:00 PM
Area: 95 hectares (230 acres)
Entrance: Free
Parking: Although there isn't a dedicated parking area in Titiwangsa Lake Garden, there are tons of public parking spaces surrounding it.
Traffic: Titiwangsa Lake Garden is located within Kuala Lumpur's city centre, so expect to experience heavy traffic jams, especially around rush hours.
How to Get Around
Trains: Riding the train is one of the cheapest and fastest ways of getting around KL. The nearest station to the urban garden is Titiwangsa, which is serviced by the LRT Ampang and Sri Petaling Lines, the KL Monorail Line and the MRT Putrajaya Line.
Buses: The bus system in Kuala Lumpur is superb, so best to take advantage of it if you're going to Titiwangsa Lake Garden and its surrounding attractions. More specifically, we recommend taking the KL Go City Bus.
This bus not only stops by the major attractions within the capital, but it's also free!
Taxis: Taxis can be found on almost every corner in KL, and they're one of the most convenient ways of getting around the city centre. Whether you're coming from KLIA, Petaling Street, etc., you can easily hail a taxi going towards Titiwangsa Lake Garden.
Beware of traffic though. This park is located in the capital's city centre where traffic jams are known to be bad.
Grab: Grab is a reliable ride-hailing service that lets you book a ride from your smart device. We recommend this mode of transportation if you don't want to risk being taken advantage of by local taxi drivers.
Car rental: If you want the convenience and privacy of a private car and be in charge of your route, we recommend driving a rental in KL. It's also a great alternative if you're not necessarily sticking within the city centre, as it can take you to further destinations with ease.
Walk: With dedicated walkways, it's not unusual to get from point A to point B by simply walking in Kuala Lumpur. Granted that it's not the most conventional, it's a great option for those looking to get an exercise in while admiring different sights of the capital.
Where to Stay Near Titiwangsa Lake Garden
Tamu Hotel & Suites
Address: 120, Jalan Raja Abdullah, Kampung Baru, 50300 Kuala Lumpur, Wilayah Persekutuan Kuala Lumpur, Malaysia
Phone: +60 3-2603 1999
Pricing: $$
Tamu Hotel & Suites is a 4-star hotel that's worth recommending because of its amazing rooms and equally impressive facilities. These rooms feature simple designs but ooze elegance. And best of all, it comes with the premium amenities you can expect in a hotel like this!
One of our favourite facilities of theirs is the roof deck swimming pool where guests can chill and admire views of the KL skyline, including the Petronas Towers. Aside from that, you'll also be spoiled with amazing dishes from its in-house classy restaurants.
Hilton Garden Inn
Address: 449, Jalan Tuanku Abdul Rahman, Chow Kit, 50100 Kuala Lumpur, Wilayah Persekutuan Kuala Lumpur, Malaysia
Phone: +60327788888
Pricing: $$
When it comes to classy hotels, Hilton is a name that's frequently thrown into the conversation, and this branch is the perfect example of why. For starters, each room is fitted with premium amenities, a spacious area and beautiful views of the KL skyline.
We have a feeling that you'll spend just as much time outside your room though, as the hotel also features some outstanding facilities. From lounges, bars, pools and fitness centres, the facilities here will keep you busy and entertained throughout your stay!
Sheraton Imperial Kuala Lumpur Hotel
Address: Jln Sultan Ismail, Chow Kit, 50250 Kuala Lumpur, Wilayah Persekutuan Kuala Lumpur, Malaysia
Phone: +60 3-2717 9900
Pricing: $$$
If you want to stay in one of the most luxurious hotels in KL, look no further than Sheraton Imperial Kuala Lumpur. It's a bit of a drive from Titiwangsa Lake Garden, but we can say that the trip is well worth it because of how you'll be treated like royalty in this hotel.
The lavish rooms are already a given so we want to highlight its facilities. They have bars, pools and restaurants, but one that we think you'll especially love is the sky lounge, which is an area on the roof deck where you can sit down with your loved ones and bask in the ambience.
Riccarton Capsule Hotel
Address: No.G-1, Wisma Q Titiwangsa, Persiaran Titiwangsa 1, Jalan Pahang, 53000 Kuala Lumpur, Malaysia
Phone: +60 3-4031 5000
Pricing: $
For backpackers, budget travellers and those who just want to experience something different, we recommend staying at Riccarton Capsule Hotel. It's one of those trendy lodgings where you'll get to stay inside a capsule, with a twist.
In the case of Riccarton Capsule Hotel, the twist is that it features a space theme, which makes the pods look like spaceships. Aside from the design, it's worth mentioning that the comfort that these capsules provide you is great thanks to their plush seats and spacious legroom.
Hotel 28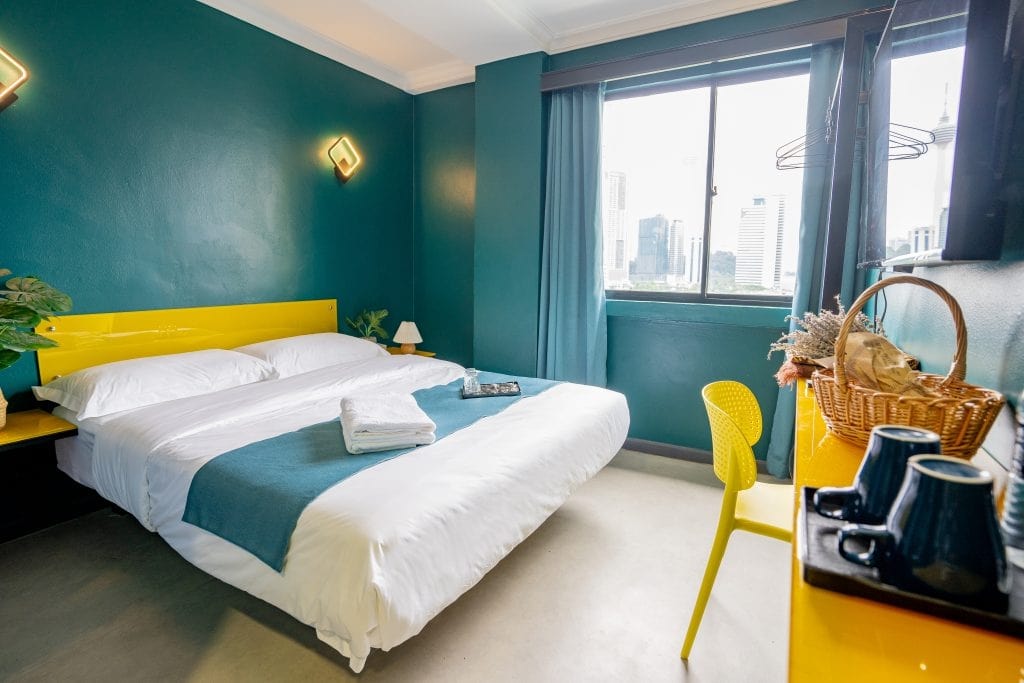 Address: Hotel 28, 46, Lorong Haji Hussein 1, Chow Kit, 50300 Kuala Lumpur, Wilayah Persekutuan Kuala Lumpur, Malaysia
Phone: +60 11-1170 2828
Pricing: $
If you want to stay in a budget hotel but don't think that staying in a capsule isn't for you, we recommend checking out Hotel 28. It's a cheap and no-frills establishment that lets you stay comfortably for the night without breaking the bank.
It features neat and quaint rooms along with essential amenities, which are important factors to look for in a hotel. Plus, it has a great location, as it lets you stay near other attractions as well as important establishments such as stores, restaurants and shopping malls.
Where to Eat in Titiwangsa Lake Garden
White & Black Lakeside Tasik Titiwangsa
Address: 5PG4+MF Tasik, Titiwangsa, 53200 Kuala Lumpur, Federal Territory of Kuala Lumpur, Malaysia
Phone: +60 16-753 7030
Pricing: $-$$
If you're visiting early in the morning, we recommend stopping by White & Black LAkeside Tasik Titiwangsa. It's one of the best places to grab brunch because of its wide selection of high-quality coffee and non-coffee drinks as well as delicious and filling meals.
Aside from the dishes themselves, we also recommend visiting this place because of its overall ambience. It features a rustic look that's begging to be photographed as well as a fantastic view of the lake and the entire park itself, so make sure to snap some IG-worthy pics!
Sejiwa Titiwangsa
Address: National Art Gallery Jalan Temerloh, off, Jln Tun Razak, 53200 Kuala Lumpur, Wilayah Persekutuan Kuala Lumpur, Malaysia
Pricing: $$
Sejiwa Titiwangsa is another cafe/brunch-style restaurant you can visit near the park if you're looking to get that quick boost of energy. They offer a myriad of expertly-made coffee drinks as well as tasty brunch meals that are amazing to munch on after a long walk in the garden.
Any dish from their menu will give you a satisfying dining experience but if you want our advice, check out the burger and fries and the chicken lollipop. Both these dishes are flavourful and are served in generous serving sizes!
Ruma Puteh
Address: 60A, Jalan Kuantan, Taman Tasik Titiwangsa, 54200 Kuala Lumpur, Wilayah Persekutuan Kuala Lumpur, Malaysia
Phone: +60 17-300 4909
Pricing: $$
Ruma Puteh is a must-try brunch spot if you're looking for a unique aesthetic. Its modern and almost abstract interior makes it an Insta-worthy restaurant where you can chill with your loved ones over some good coffee and quick bites.
They also serve some hearty dishes if you're looking to refill your energy after a long day at the park. These dishes aren't only tasty but generous in serving as well, so you'll get the best value for your money!
Titiwangsa Wang Kopitiam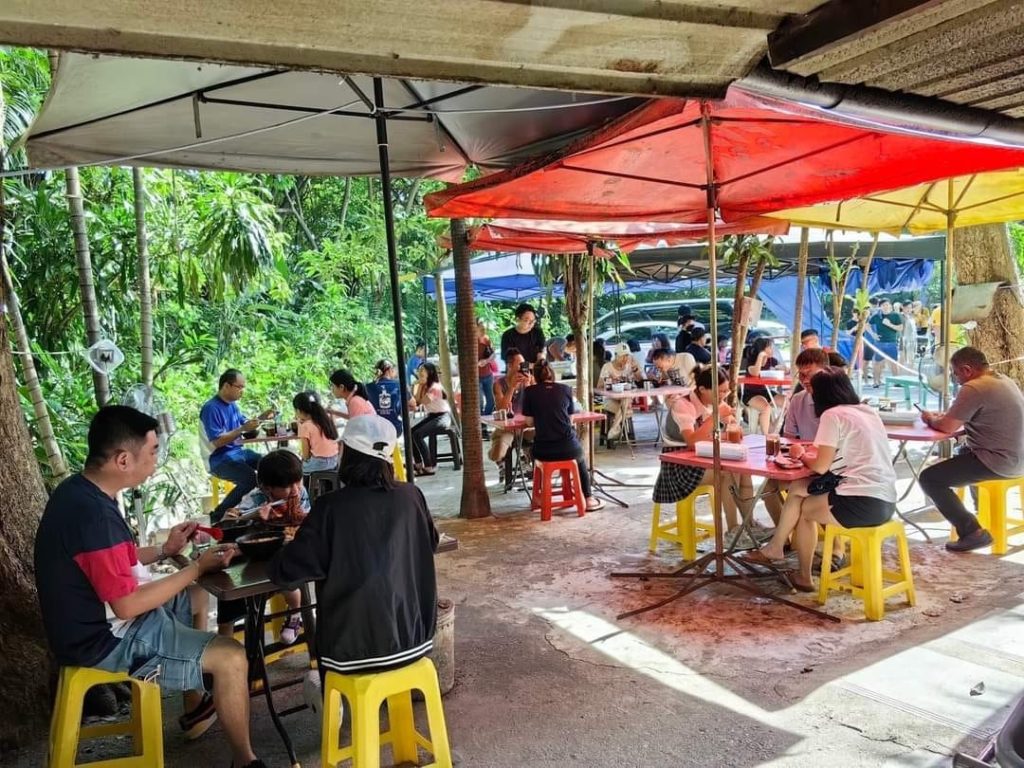 Address: 11, Jalan Maran, Titiwangsa, 53200 Kuala Lumpur, Wilayah Persekutuan Kuala Lumpur, Malaysia
Phone: +60 16-221 8006
Pricing: $
If you're looking for a more budget-friendly dining option, then Titiwangsa Wang Kopitam should be right up your alley! It's a no-frills eatery that lets you dine al-fresco style right beside the park so you can expect beautiful views and crisp air while eating.
Their menu consists of local dishes, some of which you may be familiar with such as the curry mee, which by the way, is a must-try in our books. It's simple and it nails the flavour of what the dish should taste like; not too spicy with the right amount of tanginess.
Doplohtiga
Address: Jalan Beserah, Titiwangsa, 53200 Kuala Lumpur, Wilayah Persekutuan Kuala Lumpur, Malaysia
Phone: +60 19-297 2023
Pricing: $$
Doplohtiga is hands down one of the best burger joints near Titiwangsa Lake Garden, and Kuala Lumpur, in general. But don't worry, they also serve other dishes, including Malaysia's national dish, nasi lemak!
The burgers they serve here are huge, beefy, juicy, and in some cases, extremely cheesy. If these reasons aren't enough for you to visit this burger joint, you should also know that they serve halal-certified patties!
What to Do in Titiwangsa Lake Garden
Set up a picnic and eat your favourite snacks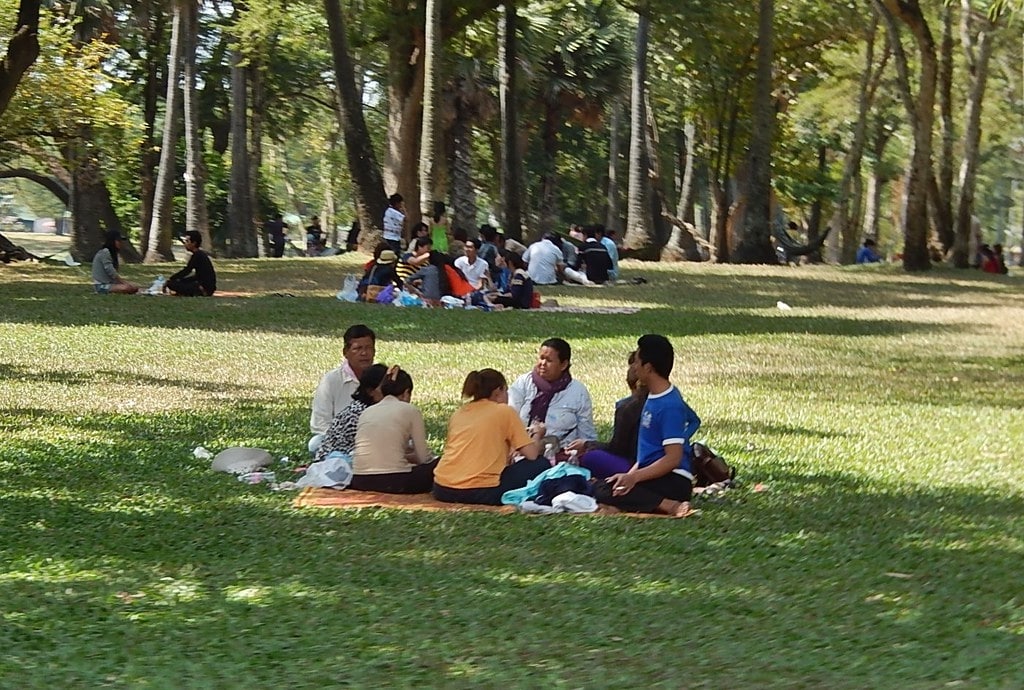 The beautiful landscape of Titiwangsa Lake Garden makes it a perfect picnic spot. So if you don't want to try any of the nearby restaurants and you want to create your own menu, bring a picnic basket with you and set up your blanket!
Aside from the grass, there are also some picnic tables scattered across the park, so all you have to do is find a free space and claim it for the time being. Regardless of where you lay your picnic, however, you'll always be treated to beautiful views of the park and the KL skyline.
Roll around the park in style
With 95 hectares of area to cover, exploring Titiwangsa Lake Garden can be a bit tiring and that's where rollerblades come in! What's great is that there's a huge area in the park where you can practice your skills without worrying about bumping into other people wandering peacefully.
You'll find these fancy pairs of shoes in the park for rent, costing around RM5 for 30 minutes–sounds like a good deal in our books! However, be sure to bring your own pair of socks as they charge extra for them.
Take breathtaking photos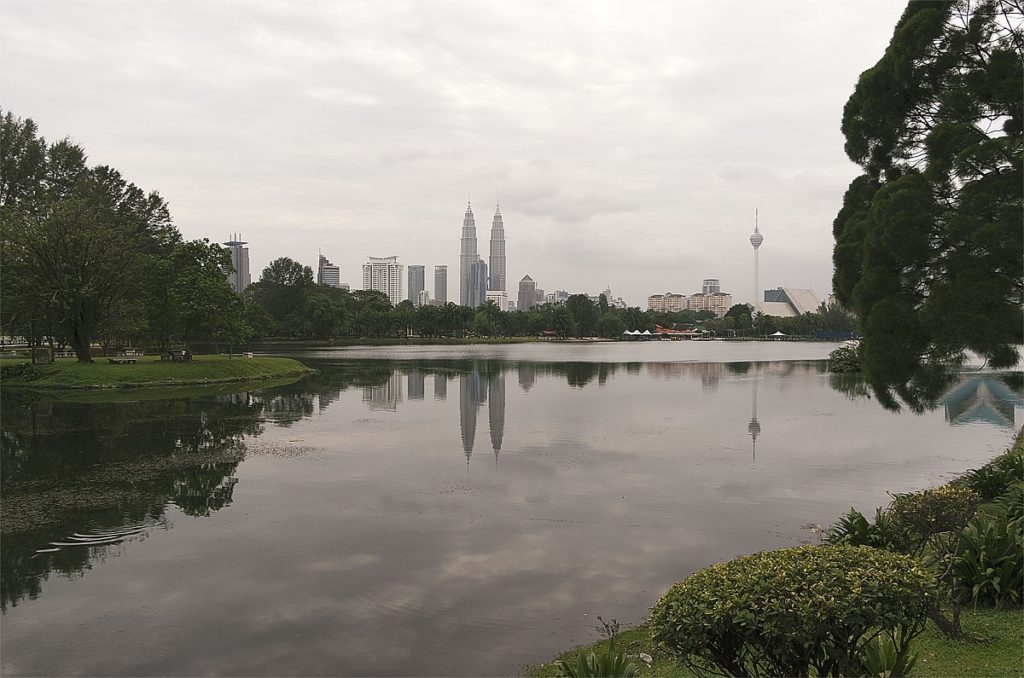 Thanks to the beautiful sights and landscapes in Titiwangsa Lake Garden, you can take fantastic photos that you can add to your feed!
Any spot across the park can take the cake for the best backdrop, but personally, we think that the lake is the perfect scenery. Not only does it feature a cool massive fountain in the middle, but if you angle your photos at the right spot, you can catch the Petronas Towers in the back.
Ride a pedal boat
If you're looking for cheap but romantic date ideas, look no further than Titiwangsa Lake Garden! Here, you can go on a lovely pedal boat ride with your loved ones and admire the majestic lake while having all the time in the world with each other.
It's a wholesome activity that treats you with picturesque views of the lake as well as the surrounding KL skyline. Plus, what's great about this is that you'll be away from all the people in the park!
Hop on a horse
If you think that Titiwangsa Lake Garden doesn't offer anything exciting, think again! Here, you'll have the opportunity to fulfil one of your childhood dreams of riding a horse, and the best part is that it's dirt cheap!
For only RM1 to RM2, you won't only get to hop on a horse, but you'll also get some private lessons so that you can ride them around the park! Furthermore, if you have your family with you or a group of friends, you can ride a horse with a carriage.
Witness exciting RC races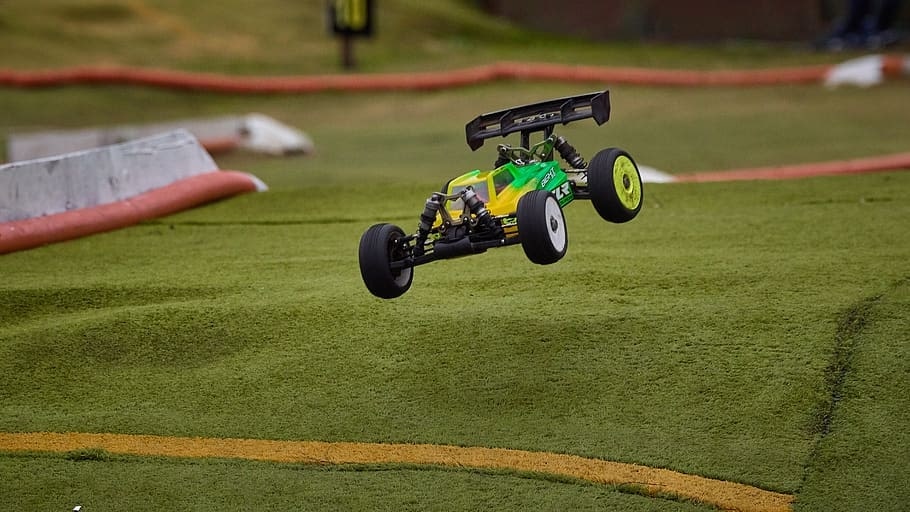 During one of your walks in the park, you may notice sounds of small motors running, and chances are, you're near an RC race. These races are held every weekend, and they're one of the most entertaining things that happens in the park.
Whether you're a fan of F1 or racing, in general, or not, you'll appreciate the thrill of these races, even though they aren't the real thing. This is because the sheer finesse of how the players control their remote-controlled cars is a sight to behold.
Experience a scenic bicycle ride
Riding a bicycle in the park is an activity that will make you feel like you're in a movie thanks to the scenic views you'll be treated to. You can enjoy the soft breeze coming from the park's greenery while basking in the peaceful ambience.
Also, riding a bicycle is a great way to get your exercise in for the day while having fun at the same time. This is because it's less strenuous than jogging and it's a much faster way of getting around the park.
Stop by one of the park's playground
If you have kids with you, it's a must to stop by the park's playgrounds. There are two of them in total, both of which are worth visiting because of the variety of attractions they offer.
From slides to swings, obstacle courses and more, these playgrounds have everything to provide your kids with countless hours of fun. Meanwhile, you can take this opportunity to rest up at one of the nearby benches.
Stroll through the canopy walk
The canopy walk is one of the newer additions to the park. Walking through this elevated path is arguably the best way to admire the park, as it takes you on a serene adventure, away from other visitors.
While strolling through this path, you'll get to see beautiful greenery and trees as well as some occasional birds. These feathered friends will also serenade you with chirps and whistles, giving you a one-of-a-kind zen-like experience.
Conquer the jogging track
Most people visit Titiwangsa Lake Garden to go for a quick jog, and we can't blame them! The park features a dedicated jogging track that takes you around the vicinity to treat you to spectacular views during your run.
If you want our advice, start your jog early in the morning to see one of the most beautiful sunrises you'll ever witness. Also, during this time, there will only be a few people in the park so you'll have more space to yourself.
Apps to Download for a Trip to KL
Kuala Lumpur Metro Guide: A detailed guide on KL's railway system
Grab: Ride-hailing app of Southeast Asia
Google Translate: A handy translation app
Maps.me: Offline map of the world
CatchThatBus: Bus ticket booking app
XE Currency App: Real-time currency exchange rate app