Things You Can Only Experience Uniquely in Malaysia
Each country is unique in its own way. This includes Malaysia because of its distinct culture and demographics, and the amount of bucket list-worthy attractions and activities.
Malaysia's uniqueness is one of the reasons why it is a must to visit this country. Find out what makes this country remarkable and extraordinary.
What makes Malaysia a unique country?
Malaysia is a unique country because of its immense diversity in ethnicity, language, tradition, culture, and even religion.
Because of this, various lifestyles and elements evolved in Malaysian society that make it special and one-of-a-kind.
Read on to discover what other things make Malaysia an extraordinary country.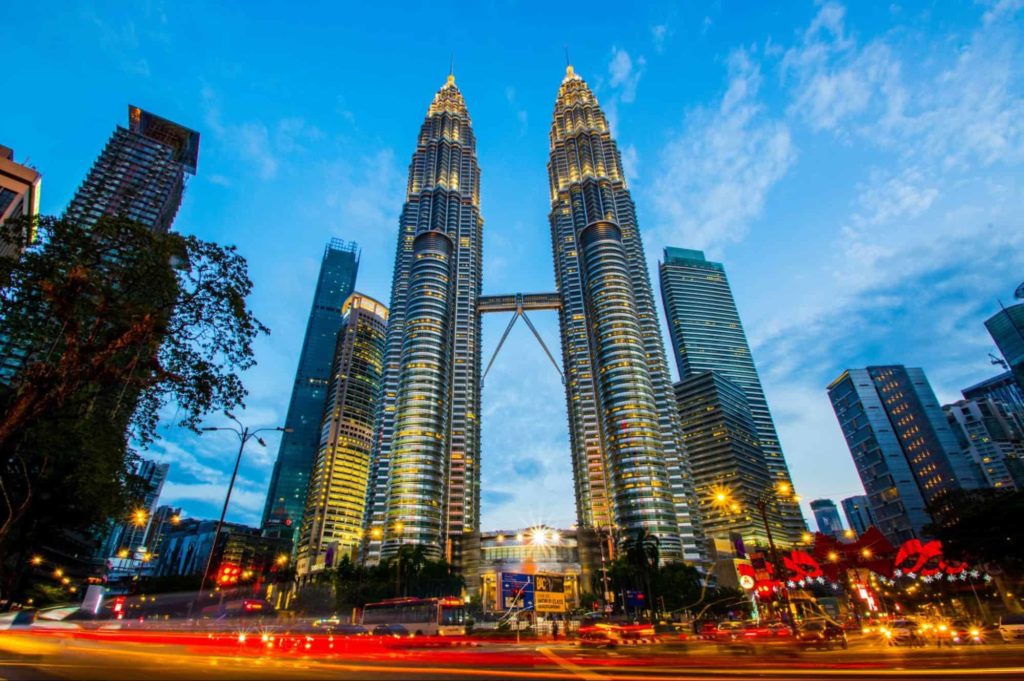 Malaysia is a truly diverse country.
Malaysia is a multicultural country that is truly diverse, from its demographics, to its religion, to its weather, and even language.
While Islam is the largest religion that makes up approximately 61% of the population, Buddhism, Hinduism, and Christianity are also predominant religions in Malaysia.
The tourism slogan "Malaysia, Truly Asia" is also very fitting for the country because it is a multi-ethnic country where many races are united.
Its population is approximately 31 million and is made up of 50.4% Malay, 22.6% Chinese Malaysian, 7.3% Indian Malaysians, and 19.7% other ethnicities. Because of this, Malaysia has a diverse culture because of the integration of these ethnicities.
Moreover, Malay is the national language of this country, but most of the locals are multilingual. You would often hear conversations in two or more languages, including English.
Despite the diversity of Malaysia, the locals still live harmoniously, no matter their origin, race, or religion.
Furthermore, Malaysia may be a largely tropical country year-round, but there are varying temperatures in Malaysia. While it is hot and humid in most parts of the country, the Kelantan and Pahang regions remain at cool temperatures.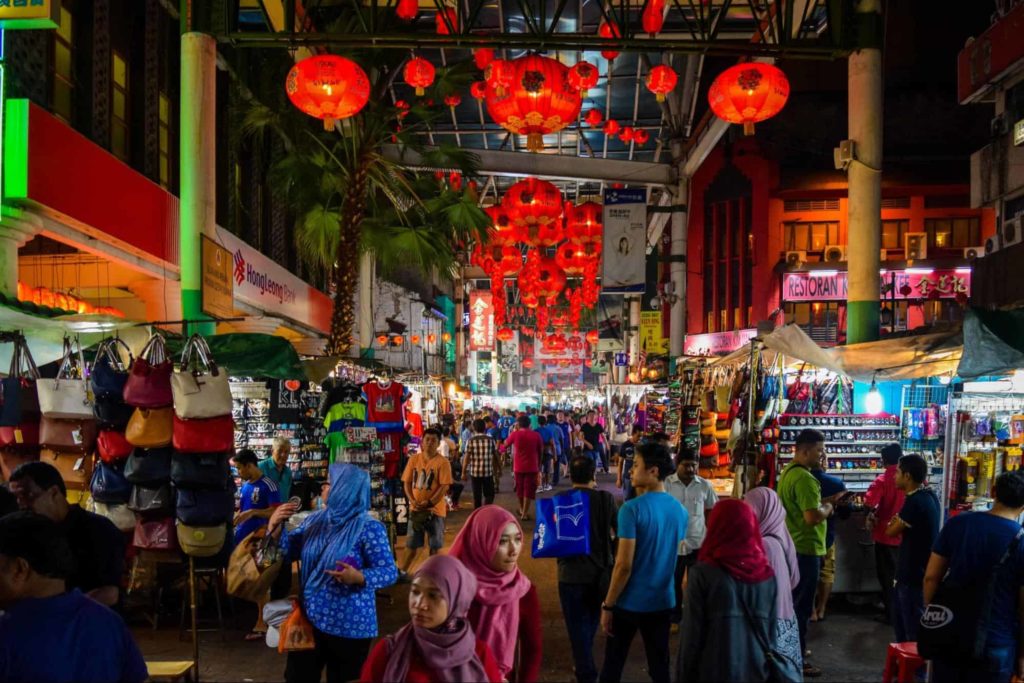 Here are some interesting facts about Malaysia:
It is the 66th largest country in the world.
It is the only country composed of two separate land masses, namely, Peninsular Malaysia and East Malaysia, which are separated by sea. Its territory stretches between Asia and Oceania.

It has a unique rotating monarchy. There are nine ethnic state rules in the country that take turns in becoming king for a five-year term.

Ringgit, its national currency, means "jagged" when translated. It refers to the silver Spanish dollar's serrated edges.

Malaysia is the third-largest producer of natural rubber and the biggest supplier of rubber gloves.
It has an interesting culture, customs, and traditions.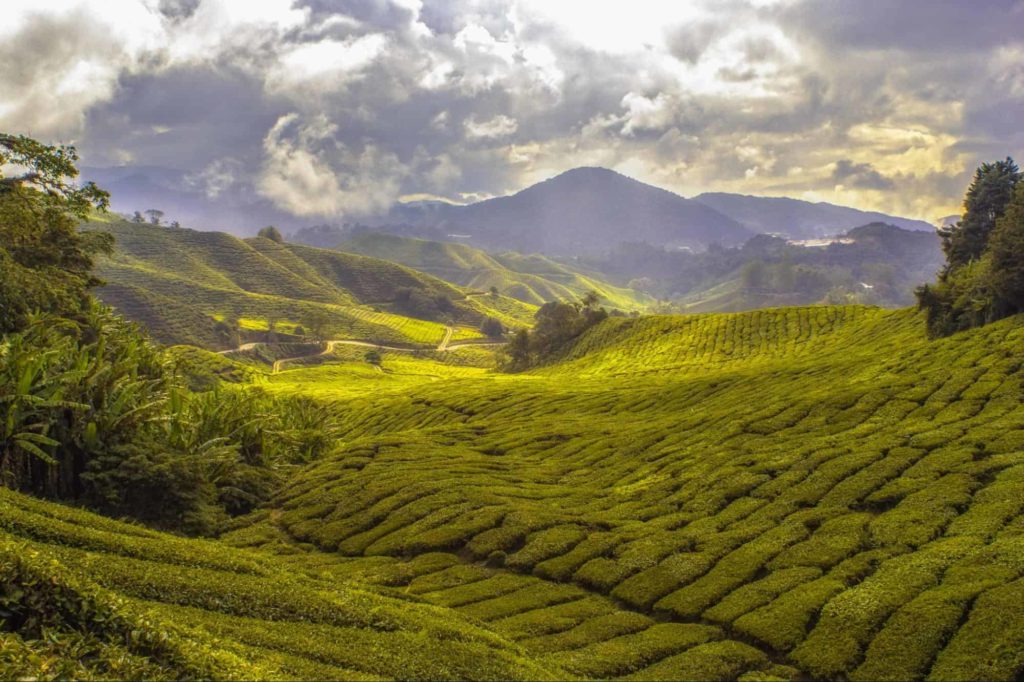 Malay traditions and Islamic customs are largely observed in Malaysia. But because it is also surrounded by neighboring countries of Indonesia, Singapore, and Thailand, it is rich in various cultures and practices.
In addition, there are also prominent influences of Chinese and Indian customs in this country. Portuguese and British influences are also evident because of the colonization.
Malaysia enjoys a mixture of various cultures and traditions which remain integral in their daily lives despite the urban development because Malaysians stick to their roots.
A lot of their old habits are still practiced today, whether they are rituals or traditional methods of cooking.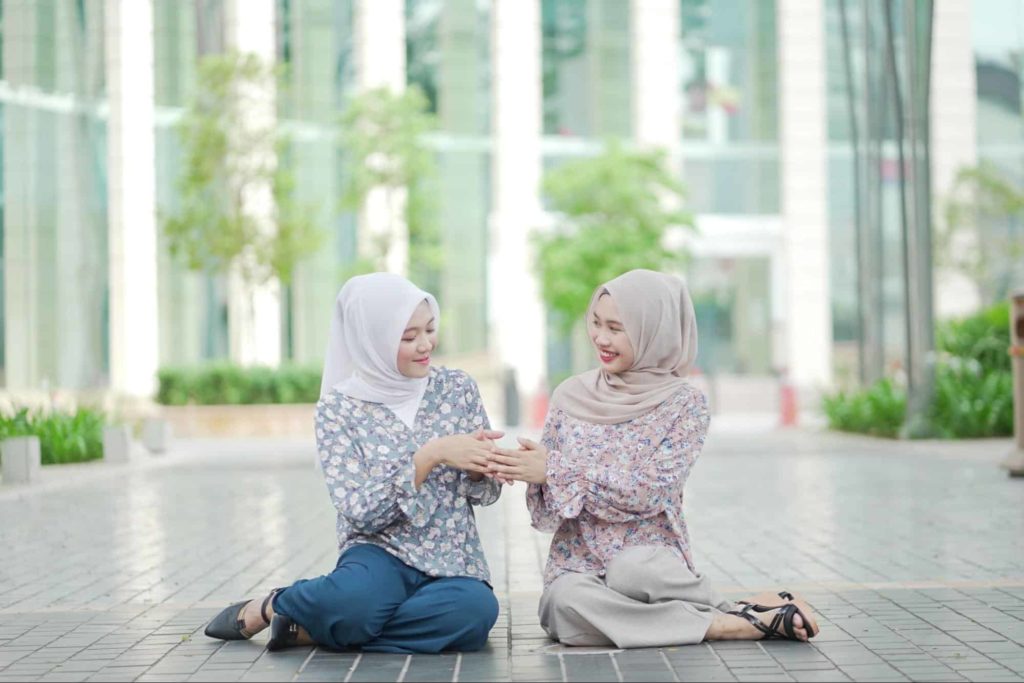 Here are some unique traditions or customs in Malaysia:
When a woman gives birth, she is not allowed to leave the house for 40 days. After this period, a child's head will be shaved during a ceremony called Berchukor.

Children are strictly bound to respect their parents and observe total obedience.

When you do something inappropriate, it is considered to bring malu or shame on the person and they would lose face.

Malaysians always use the right hand when eating, and when handing or receiving something.

Businesses often provide two-hour lunch breaks every Friday so Malays and Muslim employees could pray. Schools also dismiss morning classes early and start afternoon classes at a later time for students and parents to pray.

Weddings are important in Malay culture and these are considered grand affairs.

A significant part of the wedding is the Bersanding as it marks approval and blessing. The couple would sit beside each other on the sofa and loved ones and guests would sprinkle them with scented water and yellow rice.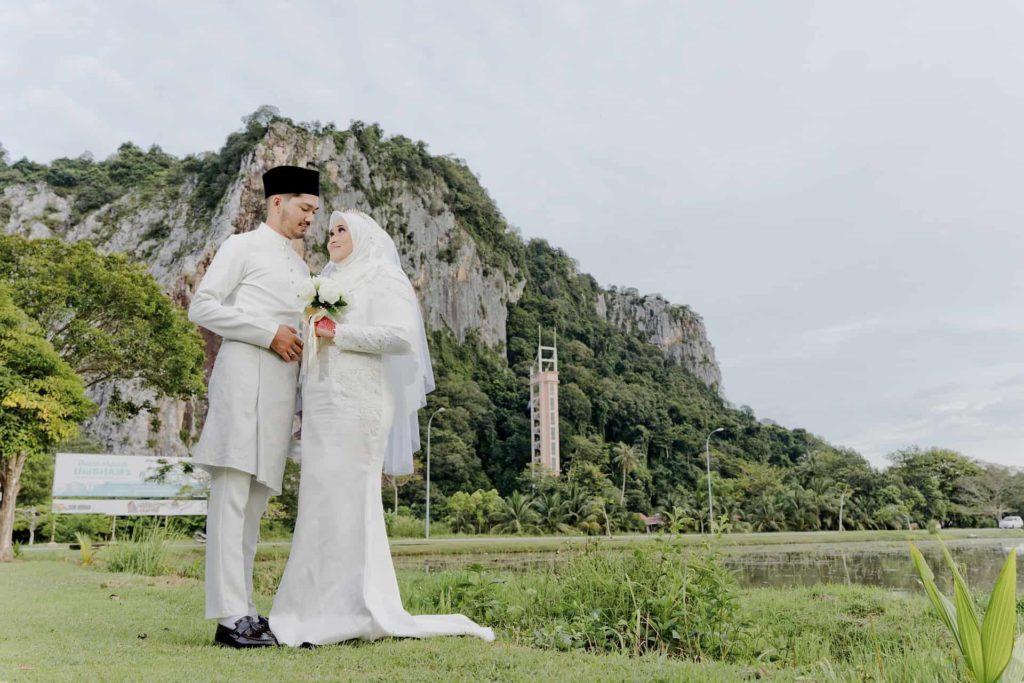 Cultural festivals are celebrated year-round.
Malaysians are big on festivities. Even if there are different traditions and customs in the country, it is united in celebrating festivals for every occasion.
In fact, there are several days in a year dedicated to cultural and religious celebrations, so much so that you would witness a festival when you visit the country at any time.
These festivities and religious celebrations are annually observed in Malaysia:
Thaipusam, a Hindu celebration for a day of prayers and penance.

Ramadan, a month of fasting and prayer, and Hari Raya, which marks the end of Ramadan and when families gather.

Merdeka, the celebration of Malaysia's independence from British colonization.

Chinese New Year, a celebration of the new year based on the lunisolar Chinese calendar.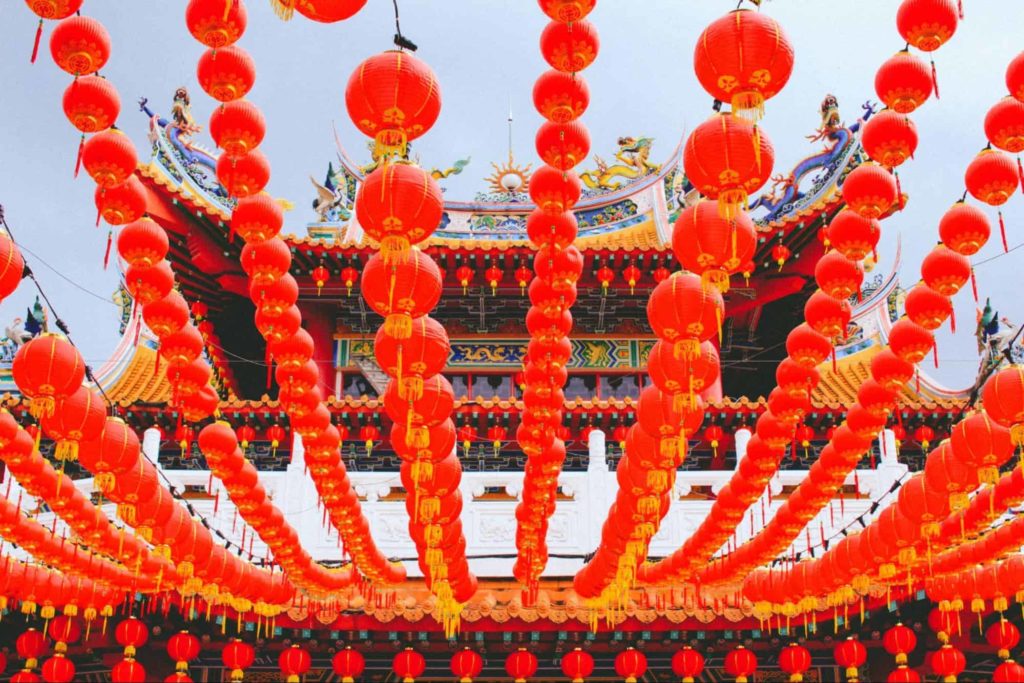 It is historic and scenic everywhere you go.
Anywhere you go in Malaysia is either a historical site or a breathtaking picturesque route that will make you appreciate history and Mother Nature. Likewise, there is so much to learn from the ethnic tribes of Malaysia, including their history and lifestyle.
Plenty of the tourist attractions in Malaysia are sites that survived the pre-Independence era and many historical buildings also reflect the culture and religion of the country.
Additionally, this country is rich in natural resources, charming landforms, and crystal-clear bodies of water. There are even forests and waterfalls here that still remain untouched and undiscovered up to this day.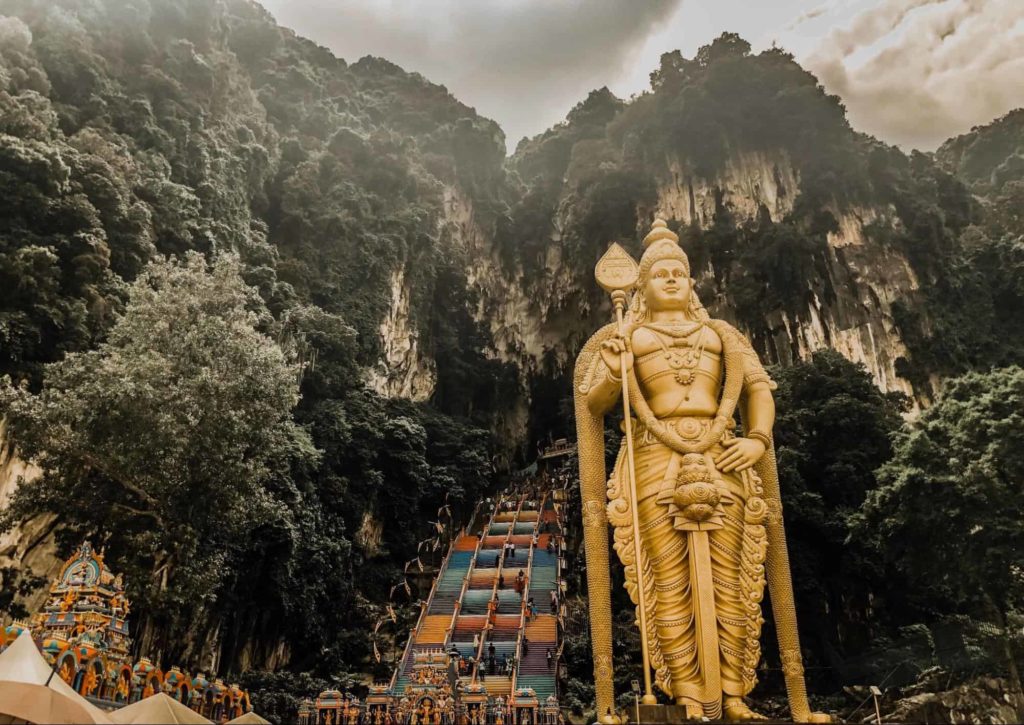 Here are some interesting facts about Malaysia's landscape:
One of the oldest tropical rainforests in the world is Taman Negara, the biggest national park in Malaysia.

Malaysia has four World Heritage Sites designated by UNESCO. These are the Kinabalu National Park where Mount Kinabalu is located, Gunung Mulu National Park, Melaka and Georgetown cities, and Lenggong Valley.

The Sarawak Cave Chamber in the Gunung Mulu National Park is the world's largest cave chamber.

Malaysia is home to stunning beaches and islands, like the Sipadan Island in Sabah which is a world-renowned diving and snorkeling spot.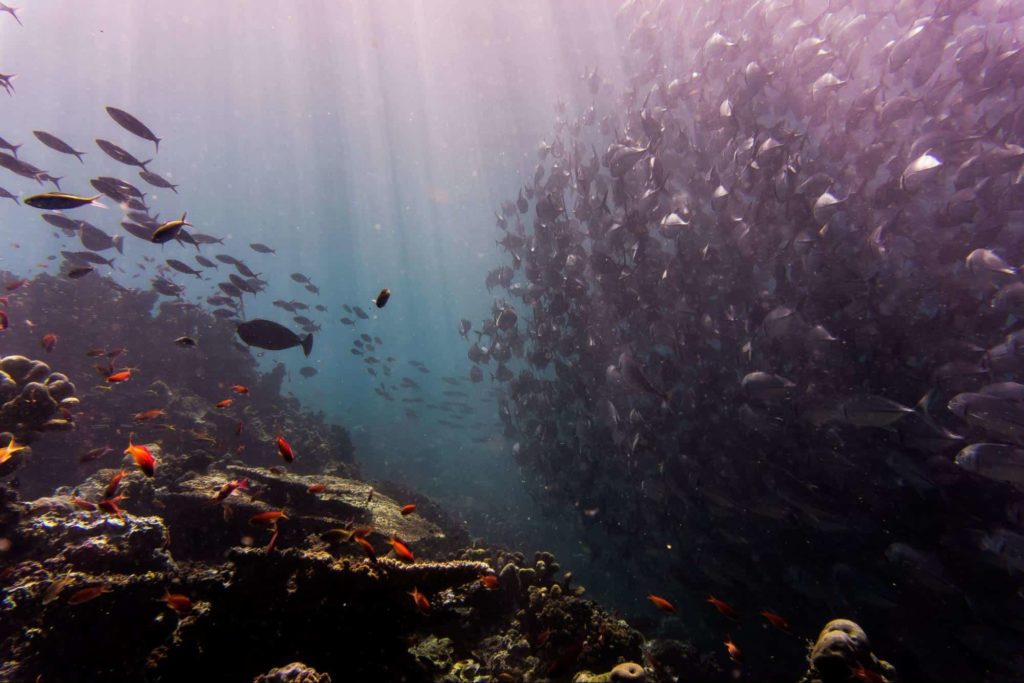 It is a trove of incredible flora and fauna species.
Malaysia is known for its immense biodiversity and endemism because it is home to thousands of species of flora and fauna. Some of them can only be seen in Malaysia, while most are endangered or rare species.
These are just some reasons why Malaysia is a haven for biologists, zoologists, and even birdwatching and wildlife enthusiasts.
Here are some interesting facts about Malaysia's wildlife and plantlife:
The tallest tropical tree in the world is the Tualang, which can be found in Malaysia.

Malaysia is also home to the parasitic Rafflesia arnoldii, the biggest flower in the world.

Bingator trees, which are believed to have healing properties to cure AIDS, can only be found in Sarawak.

The Malayan Tiger is a unique species of striped orange cat which can be found in the Malay Peninsula. There are only 350 tigers of this species existing in the world today.

The longest King Cobra in the world can be found in Malaysia. This country also holds the world record for the highest count of King Cobras.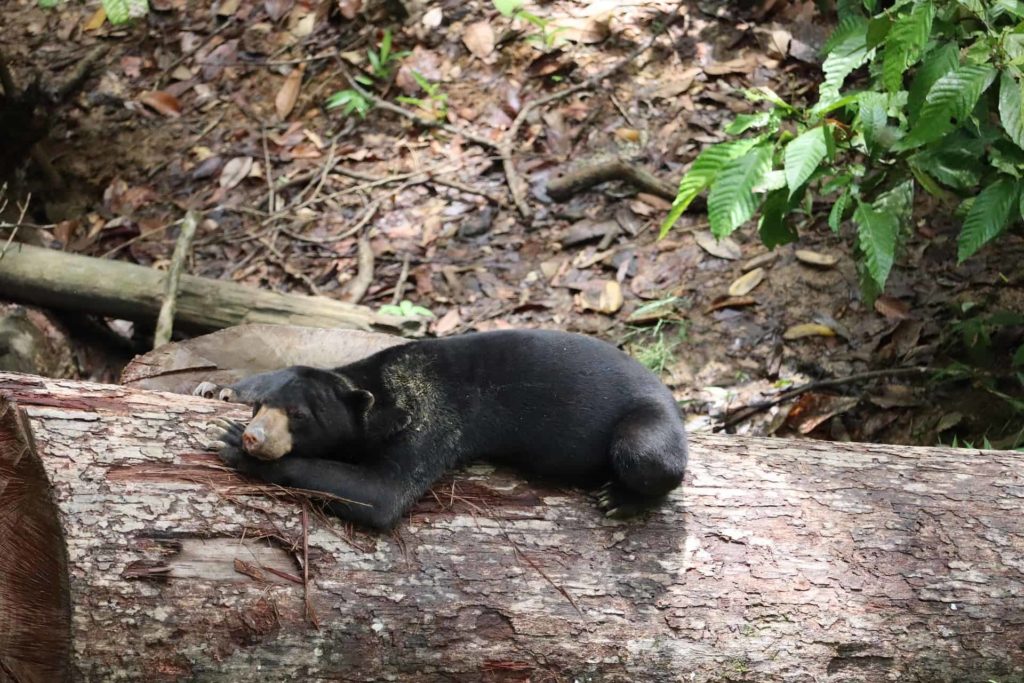 It observes halal tourism.
Since Malaysia is a predominantly Muslim country, it provides halal tourism and takes into consideration the Islamic way.
For example, there are prayer rooms in the malls so Muslim patrons would not miss their daily prayers. Restaurants are also required to display certifications on halal regulations.
It offers a lot of unique activities and experiences.
Hiking, diving, snorkeling, and parasailing are just some of the extreme adrenaline-rushing activities you can do in Malaysia. But these are not the only unique activities you could try.
With the number of activities you can do in Malaysia, some of them are bound to be unique. You would not be disappointed with what you can try and what you will find in this country if you are an adventurous traveler.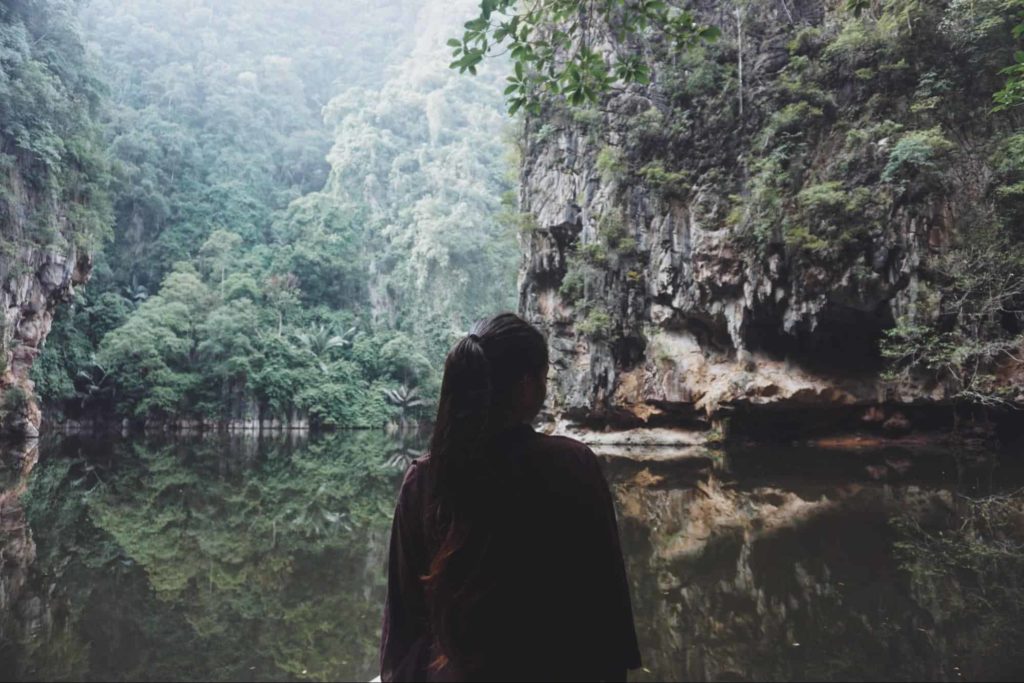 Adopt an orangutan.
Malaysia houses several orangutan rehabilitation centers for orangutans that were rescued from captivity or the wild.
One of these places is the Sepilok Orangutan Rehabilitation Center where you can adopt an orangutan baby. They will give you regular updates and pictures of the orangutan you adopted so you could keep track.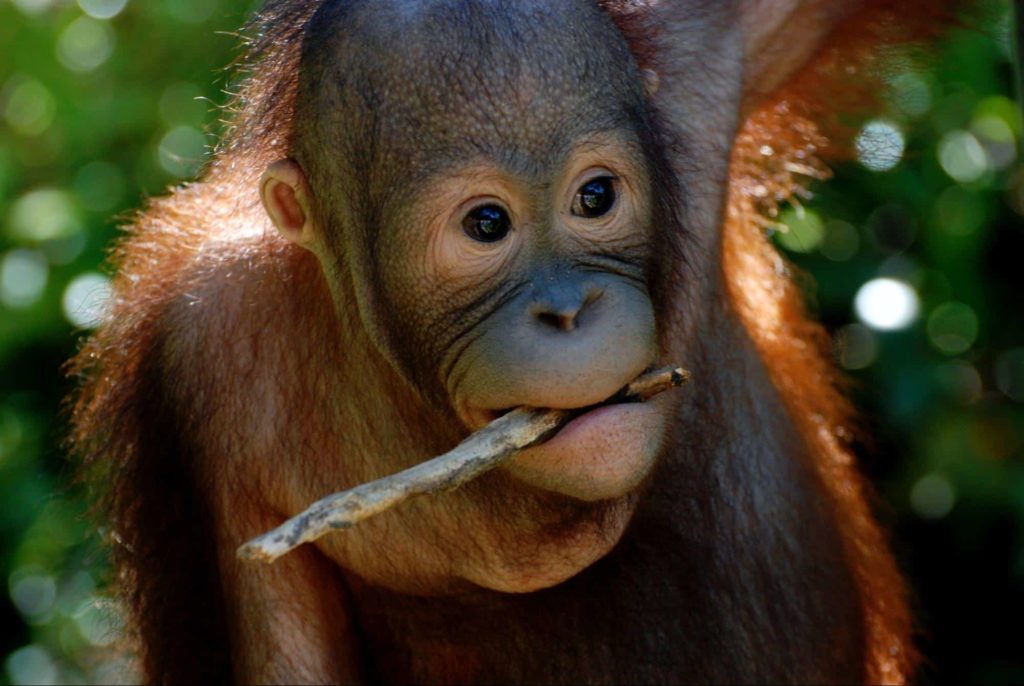 Visit an assortment of odd museums.
Some of the best experiences you would get in Malaysia are in its unique museums.
One of these places is the Cat Museum in Kuching. It features cat-related exhibits and displays of different species of cats, which makes this a paradise for feline lovers.
Another museum you could check out is the Penang Ghost Museum. It is an interactive museum that showcases various types of ghosts from different cultures and backgrounds, along with descriptions and stories of legends about them.
In Malaysia, it is also possible to stay in a museum that serves as a bed and breakfast at the Cheong Fatt Tze Mansion, more commonly known as the Blue Mansion.
It is a famous tourist destination because it operates as both a museum with daily tours and as a bed and breakfast.
Explore the Niah Caves.
The Niah Caves in Sarawak is a well-known destination in Malaysia not only for its natural beauty. Exploring this is a must because it is known for having historical significance as it contains evidence left by prehistoric men.
You will discover here stalactites, stalagmites, and cave paintings that are believed to have been existing for millennia. The caves are believed to be the oldest human settlement in East Malaysia.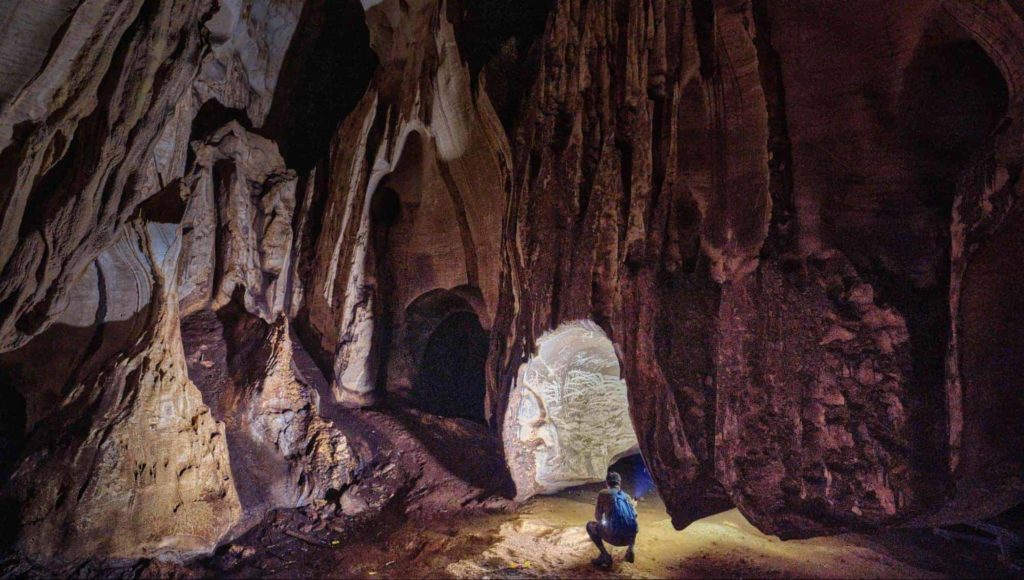 Dine in the sky or in the dark.
In Malaysia, you could choose whether you want to dine in the sky or dine in the dark.
If you opt for dining in the sky, the Petronas Twin Towers has a restaurant that overlooks the city. From your seat, you could get a bird's eye view of the entire Kuala Lumpur skyline while you are having your meal.
Meanwhile, if you want to experience eating in complete darkness, head down to Dining in the Dark, where you will not be able to see what you will be eating.
This restaurant focuses on the taste, aroma, and texture of the food, and not its appearance, because your other senses are heightened when you could not see.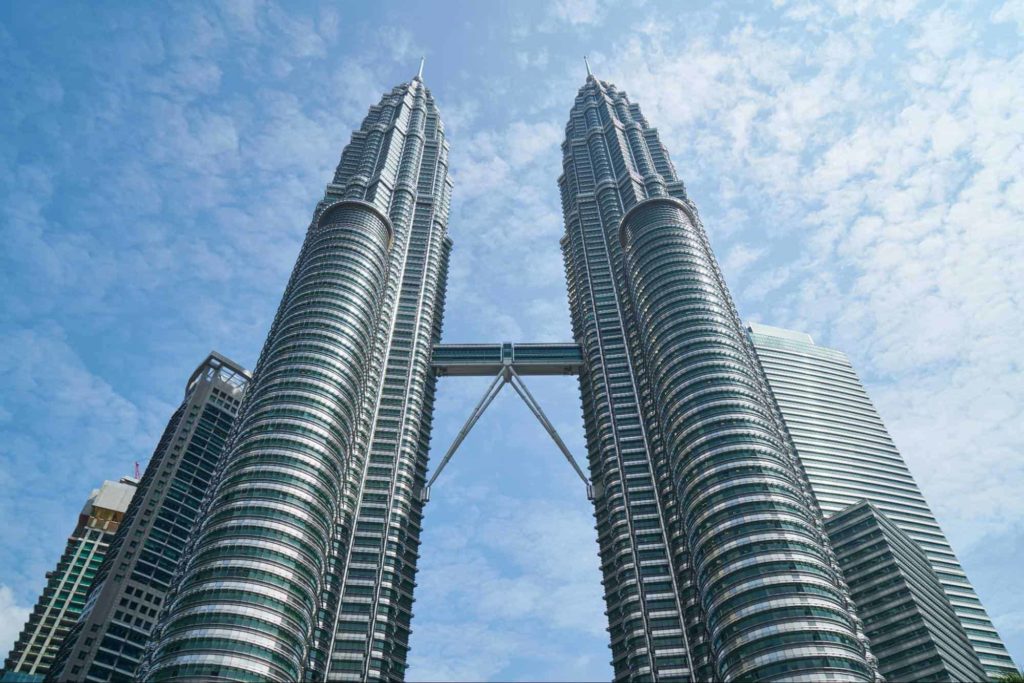 There are plenty of rare souvenirs you can only find here.
People who love to shop consider Malaysia a dreamland as it is filled with diverse items you could purchase. Whether you are in the local shops or in shopping malls, there are limitless options and some of which are unique to the country.
Some of the souvenirs you should bring home are:
Kerongsang, a brooch worn with the traditional attire for women.

Batik, a fabric printed with beeswax and colors from plant leaves and flowers.

Songket, a traditional textile used to make suits, blouses, or curtains.

Dodol, a local sticky-soft toffee.

Durian-flavored chocolates, candies, or cakes.

Cucuk Sanggul, a traditional hairpin with a face of a mythological creature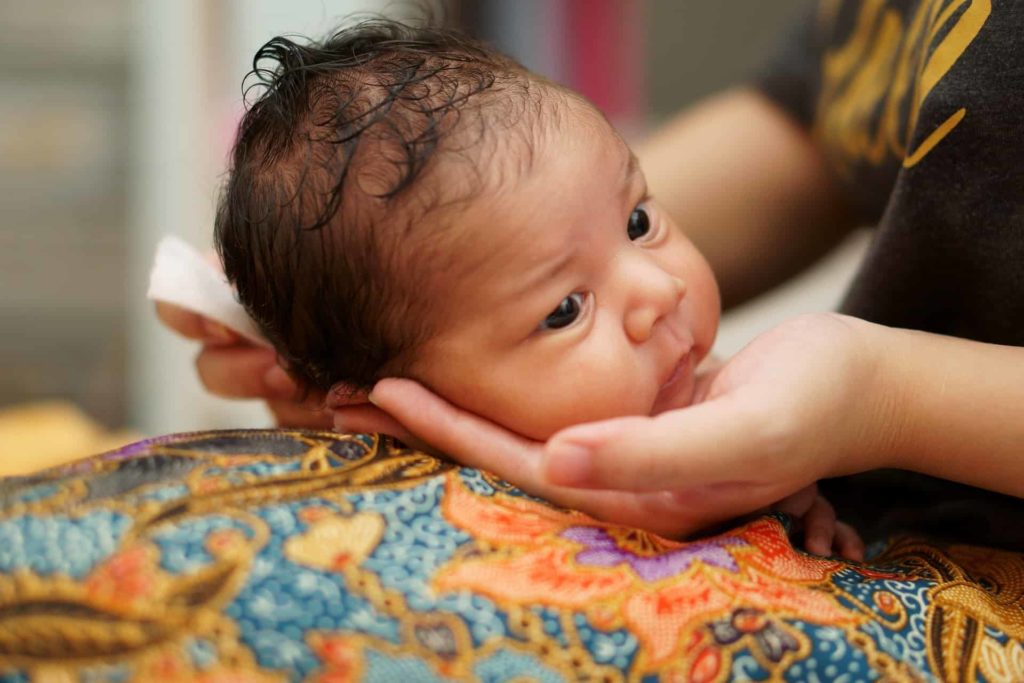 The local Malaysian cuisine is a must-try for its rich flavors.
Malaysia perhaps has one of the most diverse food scenes in the world. Different Asian and Western cuisines can be found in this country, from street food stalls to luxury restaurants.
However, Malaysians pride themselves on their local cuisine and traditional dishes and delicacies that you can find almost anywhere you go.
These are usually surprisingly cheap but taste really good because they are often bursting with rich flavors from local spices. Once you have a taste of the local cuisine, it is easy to understand why Malaysians are passionate about food.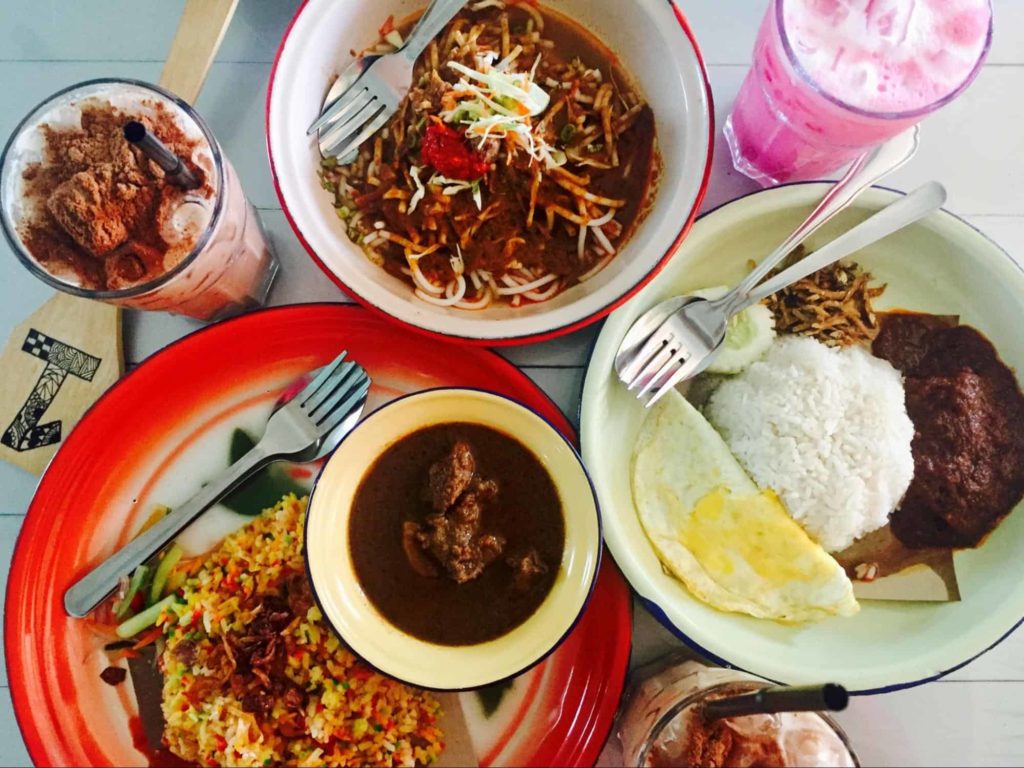 One of the things that make Malaysia unique is that all Malaysians are deemed to be related to each other. It is not because of blood, but because of their friendly behavior toward one another.
When addressing older people, locals would often use the terms pakcik (uncle), makcik (auntie), atuk (grandfather), and nenek (grandmother). Children would even call other children's parents abah (father) and mak (mother).
There are also times when they address the waiters as macha (brother-in-law) or anne (brother).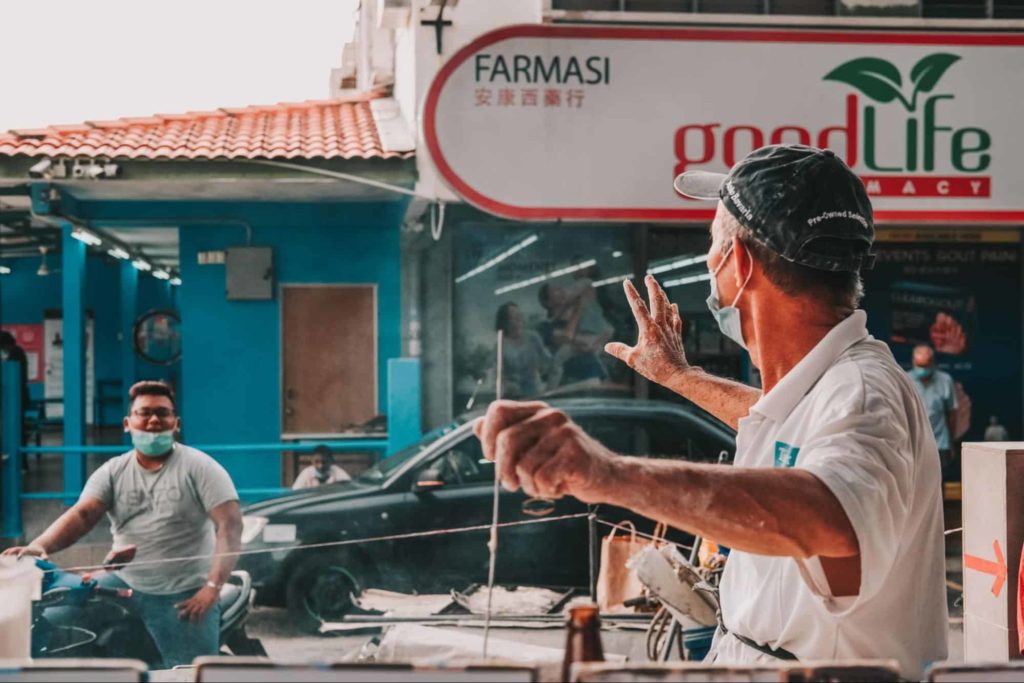 FAQs about What Makes Malaysia a Unique Country