Pros and Cons of Living in Malaysia
Malaysia is a beautiful and continuously developing country that attracts many people in terms of tourism and business.
A lot of expats, retirees, businessmen, and digital nomads find sanctuary in Malaysia and make it their home. Even if they've only been here once, they already had a grasp of how it's a great destination and a place to live.
Malaysia is a good place to live because of its low cost of living, affordable housing options, and diverse cuisines, among others.
However, there are also some downsides to living here, such as the high costs of imported goods, poor air quality, and unpredictable weather conditions.
Find out in this article what are the advantages and disadvantages of living in Malaysia before making your decision about moving here!
Pros of Living in Malaysia
1. The cost of living in Malaysia is low.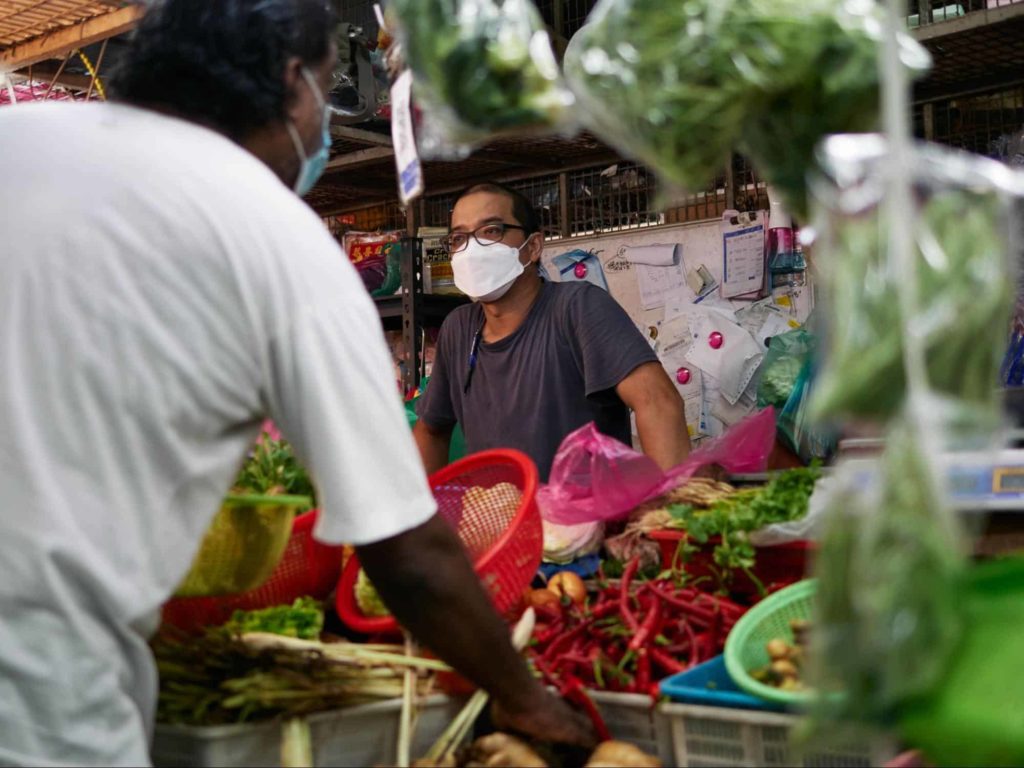 Aside from being a cheap destination, Malaysia is also a very affordable place to live in. It's one of the main reasons foreigners are drawn into moving here and why several expats are especially attracted to this country and end up choosing to live here.
Utilities, food, gas, and transportation are cheap in Malaysia, including internet services, childcare, housekeeping, and even country club membership. Bargaining is also part of the Malaysian culture and this helps in lessening the expenses.
Many of those who reside in Malaysia while earning certain foreign currencies feel that living there is more affordable. The Ringgit is not quite strong so this means that foreign currencies, especially dollars or pounds, have high conversion rates.
Although, it's worth noting that the cost of living in Malaysia still varies depending on where you live. For example, Penang and Kuala Lumpur are both major cities where several people move, but it's cheaper to live in Penang than in Kuala Lumpur.
Generally, the cost of living is more affordable on the western coast of Malaysia, wherever you decide to settle.
But, overall, a good quality of life is quite attainable in Malaysia. In fact, you could live luxuriously here even at a low cost, even if you're in the country's expensive cities like Kuala Lumpur.
Moreover, a single person could get by every month for only $1,000 (RM 4,500), while a couple can live comfortably with only $2,500 (RM 11,300).
2. There are affordable housing options available.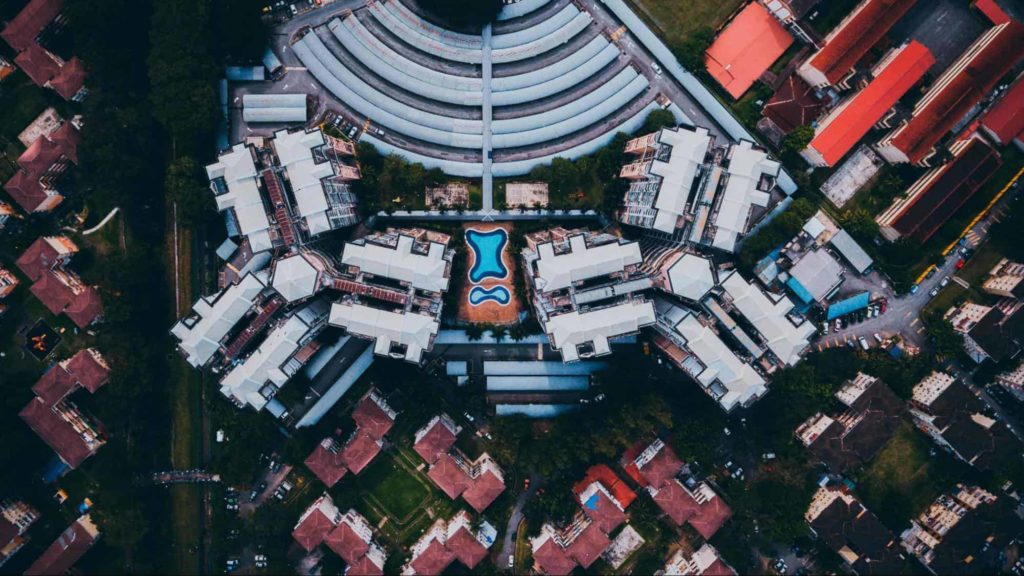 Housing is especially affordable in Malaysia, even if it has extremely expensive houses that only rich people could afford.
Here, you'll be able to get a decent place of good quality to rent or own for a great price. One can already get a house in an exclusive gated community for approximately $9,000 (RM 41,000) only and these places are complete already with amenities.
Renting in Malaysia is also a good option because it's much cheaper by 70% when compared to the rent in the US.
For example, you can already rent an apartment in a mid-range community in Kuala Lumpur for $750 (RM 3400) or for less in a budget-friendly neighborhood.
However, it's also easy to look for budget-friendly options because different housing schemes are offered across the country.
These programs come for both full home ownership or rent-to-own alternatives and are provided by both private and public sectors.
It's highly possible even for a foreigner to buy a property in Malaysia. However, they cannot purchase Malay-reserved lands and anything beyond the $250,000 price tag.
3. Good and affordable healthcare is provided to residents.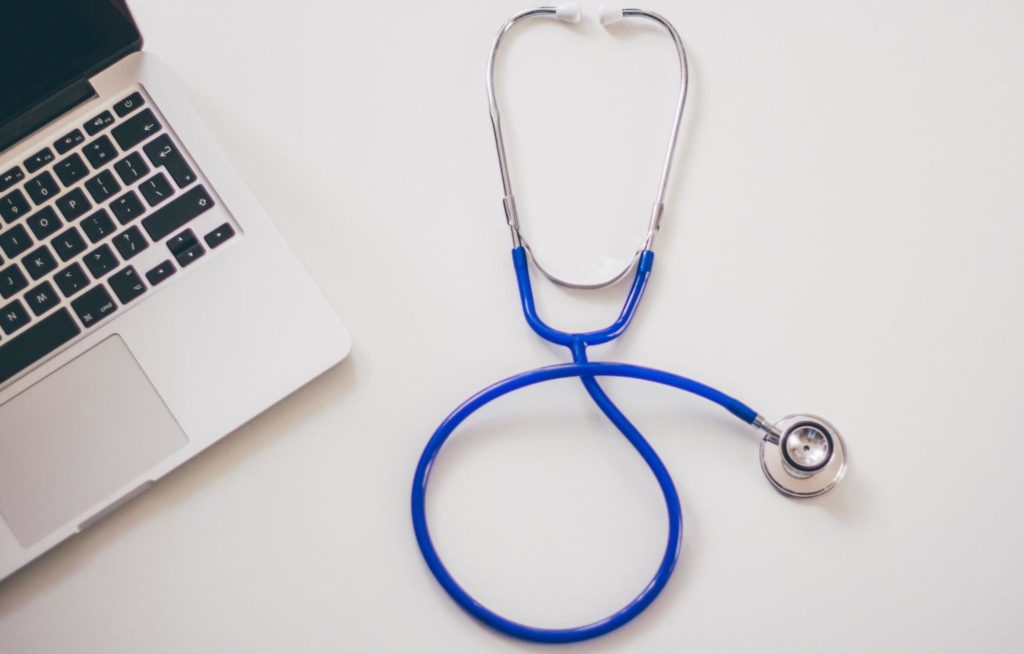 Another big advantage for those who are living in Malaysia is its good healthcare system. In fact, even residents of neighboring countries come to Malaysia because of its healthcare.
Malaysia's healthcare system has two tiers: public and private. Even though both are affordable, they're of good quality and are constantly improving.
It's also a plus that healthcare in Malaysia is exceptionally cheaper than in Western countries. The rates of health insurance are also reasonable, and they already cover several expenses even for foreign residents and expats.
Rather than setting an appointment months ahead, it's common practice in Malaysia to just appear as a walk-in patient, choose a specialist, get a number, and wait in line. So, there's always someone available to attend to everyone's needs.
Furthermore, Malaysia's local doctors are high-educated, as some of them even finished their studies in the US, the UK, or Australia. This is why you should expect that they know and they can incorporate Western standards into their services.
4. Malaysia is a multicultural country.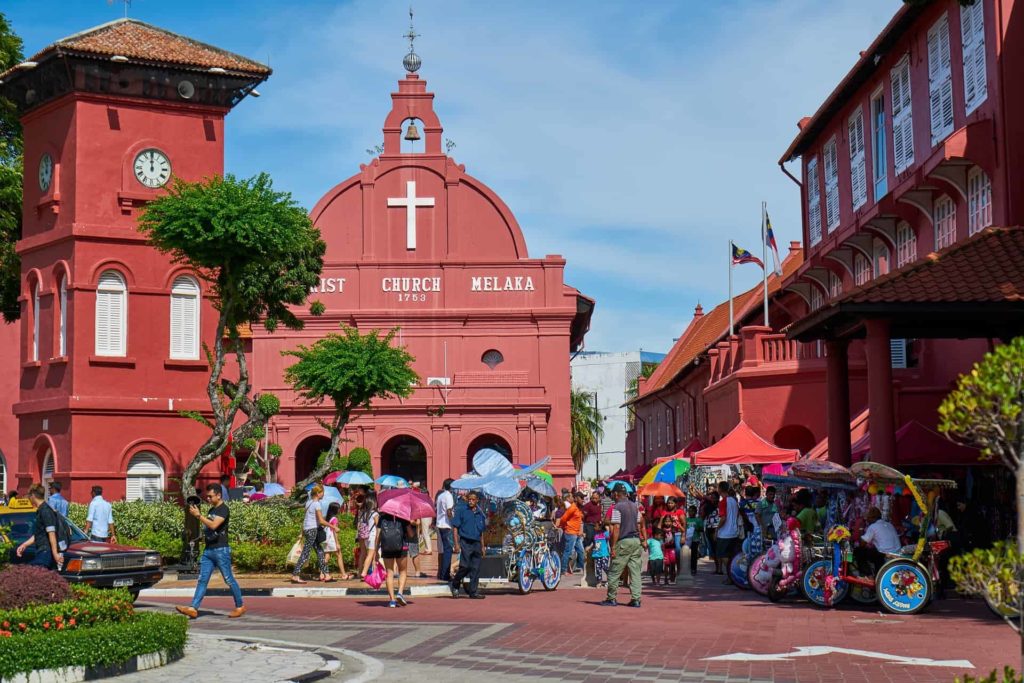 Malaysia is a country rich in history, culture, and traditions. It's a haven for art and history lovers because of its diversity!
The Malaysian population is mostly composed of Malay, Chinese, and Indian races. Its mixed race and culture make it easy for everyone to move into Malaysia or even from one place to another.
Although Malaysia is a predominantly Muslim country, it annually celebrates various occasions and follows traditions from different religions and ethnicities.
Everyone enjoys and celebrates almost every event or festival in the country, such as Christmas, Chinese New Year, and Hari Raya.
Despite the differences between the locals, everyone lives in harmony in Malaysia.
As a testament to Malaysia's diverse population, you'd sometimes see Muslim temples, Buddhist temples, and Catholic churches near each other.
Finally, because of its multiculturalism, it's easy to adapt to the new place where you want to move in. It's easy to feel at-home in Malaysia, even if you're from a foreign land.
5. The local cuisine is delectable.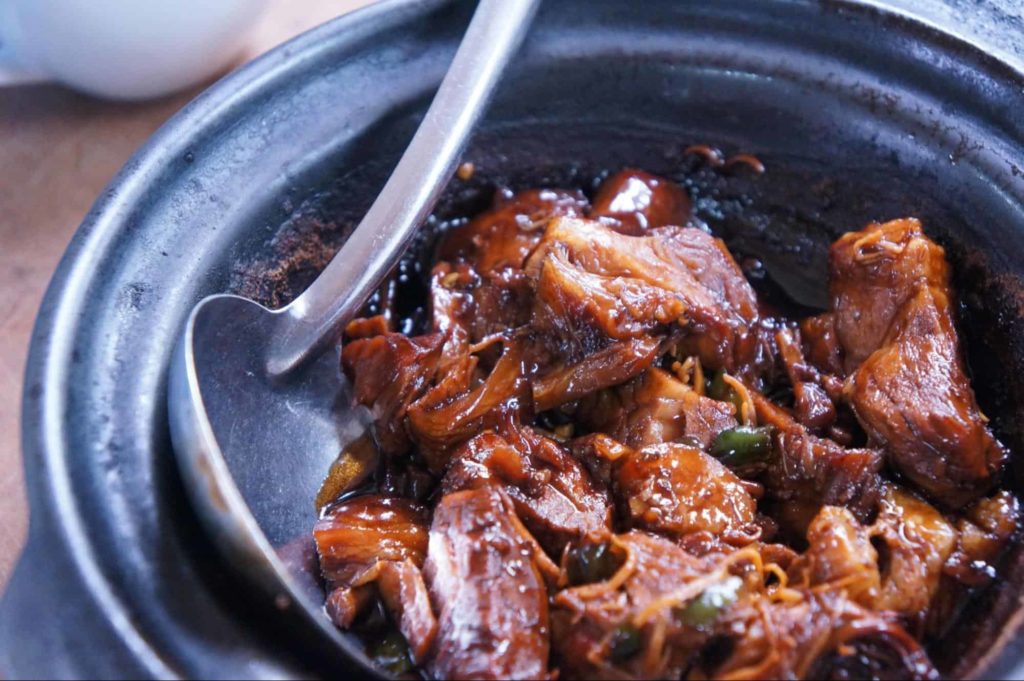 When traveling to Malaysia, it's already a must to try the exquisite food in the country. Because of the local cuisine, you'd be able to have a taste of scrumptious food rich in flavor and spices.
Another result of Malaysia's diversity is its amazing local cuisine–a fusion of numerous cuisines from around the globe. It's mainly influenced by Malay, Chinese, Indian, and Thai cuisines but you'd also find Western cuisines every now and then here.
The dishes from other cuisines are given a local twist to fit the locals' palette since Malaysians particularly love spicy food. Nevertheless, it's a must to try every local dish and delicacy because every dish gives a brand-new experience.
One more advantage of living in Malaysia in relation to food is that you probably won't have to cook!
Food is incredibly cheap in Malaysia, whether you're eating street food or you're dining in a restaurant. In fact, you might even be able to save up more when you eat outside than cook at home.
Malaysia's hawker centers are also famous for serving tasty meals at very affordable prices–a go-to place for the locals.
6. It has a laid back culture.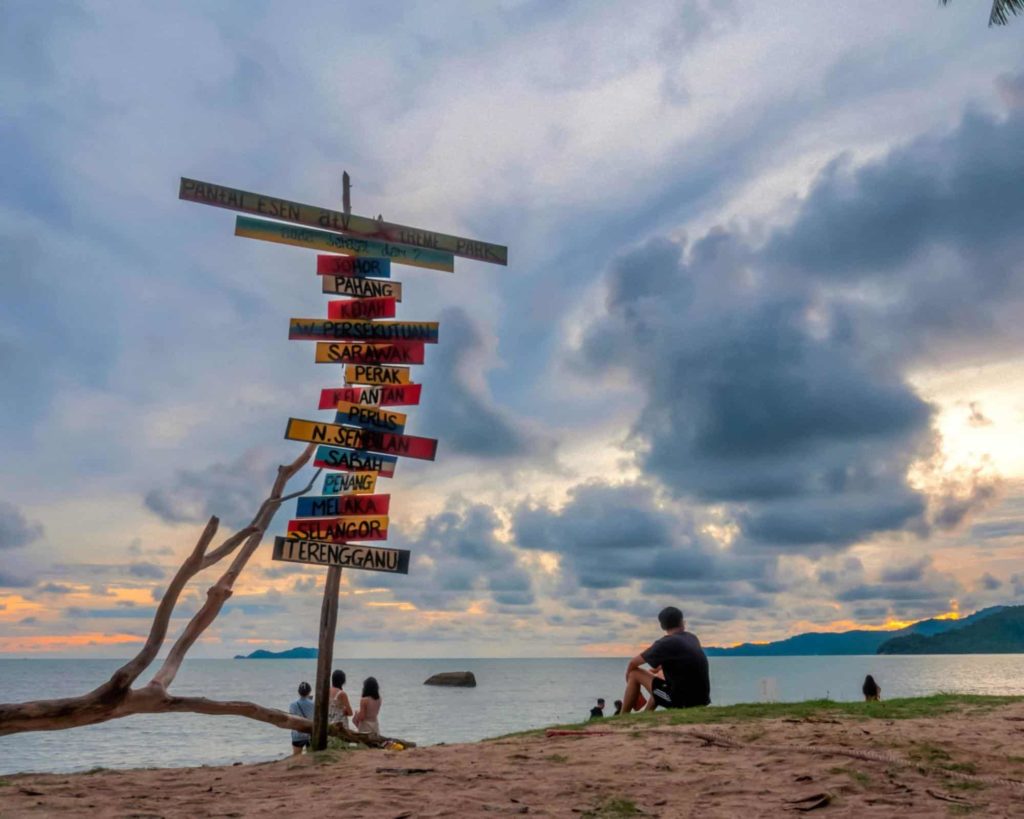 Living in Malaysia means you'd get to enjoy a simpler and more relaxed lifestyle. Compared to some Western countries, living in Malaysia means having a slower lifestyle so you can indulge in the simple joys of life.
Malaysian culture focuses on being happy and attaining happiness. This is why there are plenty of leisure activities here, both indoors and outdoors.
In general, Malaysians experience modern-day living but with less pressure and with more chances to unwind. Most Malaysians know how to enjoy the little things in life.
It's also notable that several residents often travel during the holidays and their vacations, as there's plenty to see and experience in Malaysia.
Malaysia's beaches and islands are exquisite, and these are amazing spots for swimming, diving, snorkeling, and even sunbathing. Meanwhile, the mountains and parks are breathtaking so people often go on picnics or hikes.
Malaysia also provides opportunities for families to have more quality time because they often get to travel together to family-friendly destinations and theme parks.
7. The transportation is cheap and efficient.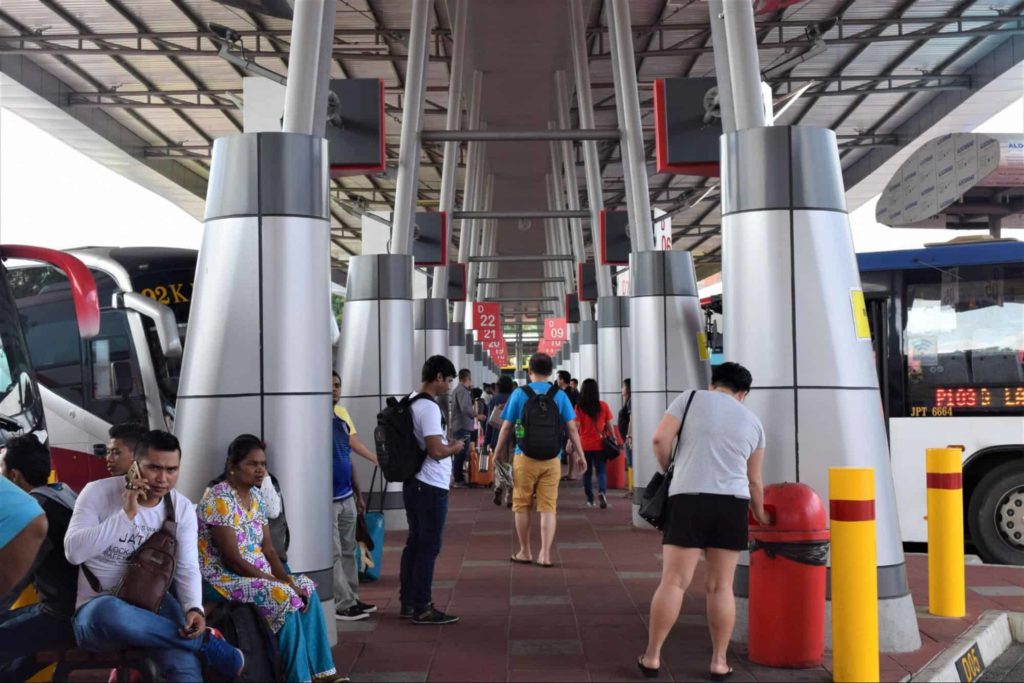 Residents and visitors can quickly and easily travel across Malaysia by just commuting. Living here means you won't have to worry about getting from one point to another.
It's easy to get around Malaysia because of its comprehensive transportation system. Furthermore, it's very reliable and affordable, especially the buses and trains.
Also, buses, trains, boats, and ferries are readily available almost everywhere, as well as airlines and taxis for short or long-distance travel.
However, take note that the rates differ depending on where you're traveling.
For example, transportation costs are higher in Kuala Lumpur than in Penang. A 5-mile taxi drive in Kuala Lumpur could go as high as RM 50 while in Penang, it could only be RM 20.
It's not necessary to own your own vehicle because public transport in Malaysia is very efficient.
In fact, commuting is cheaper than buying a car! Prices of vehicles in Malaysia are quite high and overwhelming, so most who move in here choose to take advantage of public transportation.
It's worth remembering that, should you choose to drive by yourself, people drive on the left-hand side in Malaysia.
However, it's easy to drive around even if you're a foreigner because road signs in Malaysia are also in English.
8. You can apply for a visa with long expiration.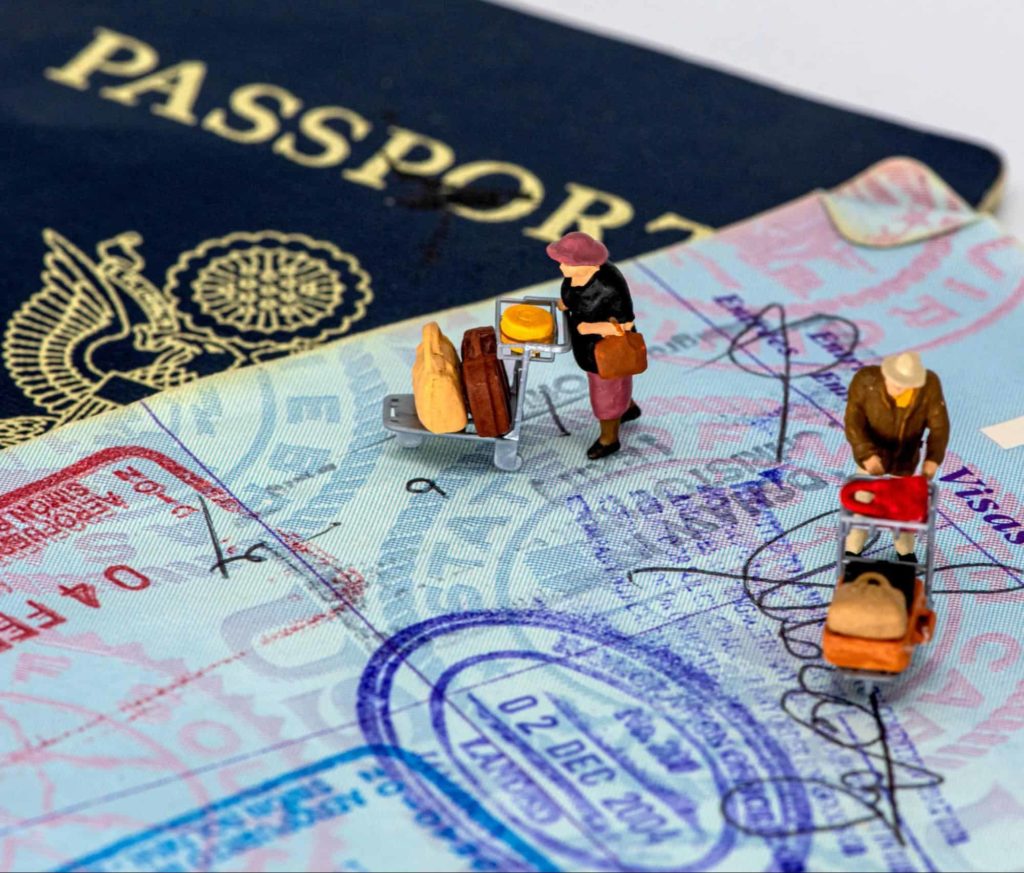 One of the most important advantages of living in Malaysia is that you can enjoy a 10-year renewable visa. It's the only country that offers such a long visa expiration period.
This visa is the so-called Malaysia My Second Home (MM2H), a multi-entry visa. The Malaysian government provided this long-stay program for potential foreign residents to promote living in the country.
Expats and established businessmen usually apply for the MM2H. In fact, there's a growing MM2H community in the country.
9. It's sunny almost every day.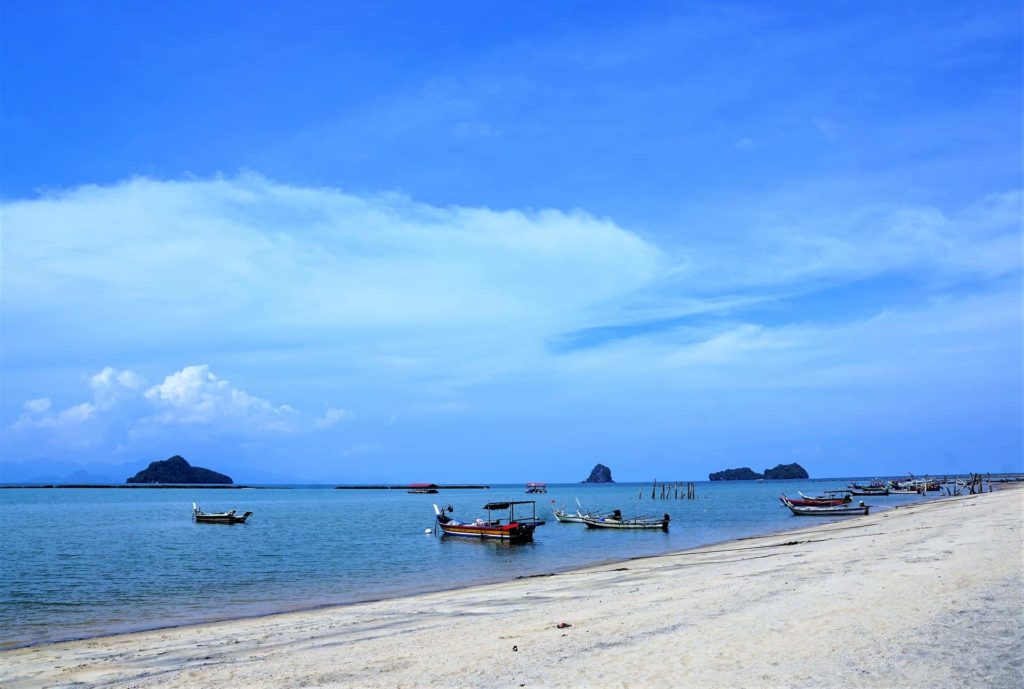 People who take a vacation or stay in Malaysia enjoy the year-long tropical weather, which means it's usually sunny outside.
The consistent hot and humid weather in Malaysia also means that you don't have to check the weather every day to know what to wear.
This means that it's possible to just wear the same kinds of clothes every day, and that you only need a simple and compact wardrobe.
Likewise, it's also easy to plan your day when you're in Malaysia because of its sunny weather. Residents here often take advantage of this weather by going outside, traveling, or trying new food or activities.
10. Malaysians are friendly people.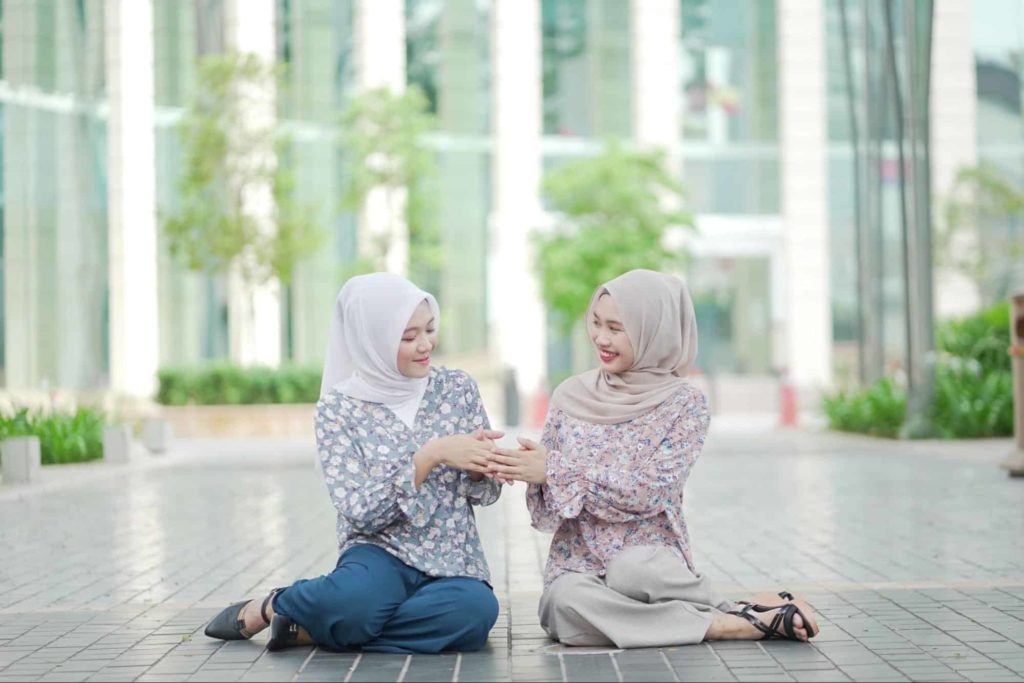 Moving into and living in Malaysia is easier because of the locals. Malaysia is known as one of the friendliest countries in the world, and it's easy to adapt to living here because the locals welcome everyone with open arms.
Malaysians are very helpful and courteous, so you won't feel left out and it will actually be easy for you to make friends. They're even very open about teaching other people about their culture, history, and heritage.
Moreover, this country is also family-friendly and the locals are welcoming towards kids, so it's a safe place to move into with your children.
Furthermore, the longer you live here, the more you'd also be able to get acquainted with the local language, Bahasa Melayu, which is easy to learn.
You'll even know when to properly use "lah" which Malaysians constantly use and which they'd be willing to teach you, too.
Generally, the language barrier is a major concern for most foreigners, especially expats and retirees, when they're looking into living in a different country. But, this is not a concern at all in Malaysia.
Aside from the warm hospitality of the locals, a large number of the Malaysian population can speak English.
However, you might find it harder to talk with the locals in rural areas because they're not proficient in English.
But, they're used to speaking in three or four languages as multiple Asian languages are spoken here. So, it's still easy to communicate with the locals.
Cons of Living in Malaysia
1. The import taxes are high.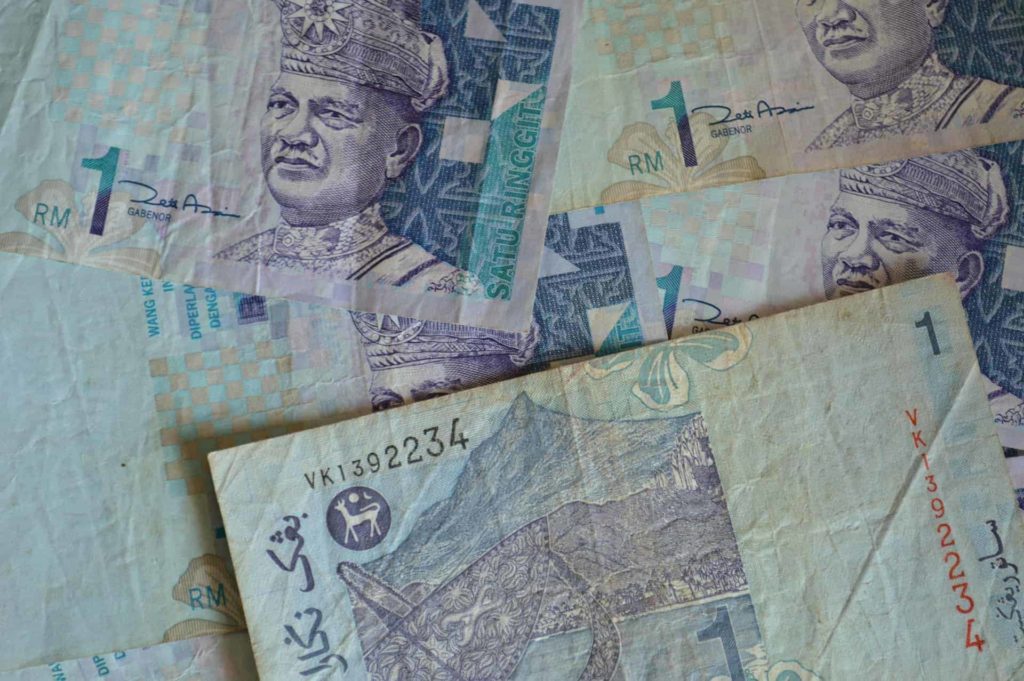 Local products in Malaysia are incredibly cheap, but foreign or imported commodities are expensive because of the high import tax rates. These depend on the type of the goods you're importing but they're usually between 5% to 10%.
The goods with the highest import tax rates in Malaysia are electronics, vehicles, and luxury or branded clothing. It's also a surprising fact that Malaysia has the highest taxes in the world for imported cars.
Nevertheless, when it comes to purchasing imported goods, there are three duty-free islands where people flock to so they can buy them at a lower price. These duty-free zones are Langkawi, Labuan, and Pangkor Islands.
2. It has an expensive and limited nightlife.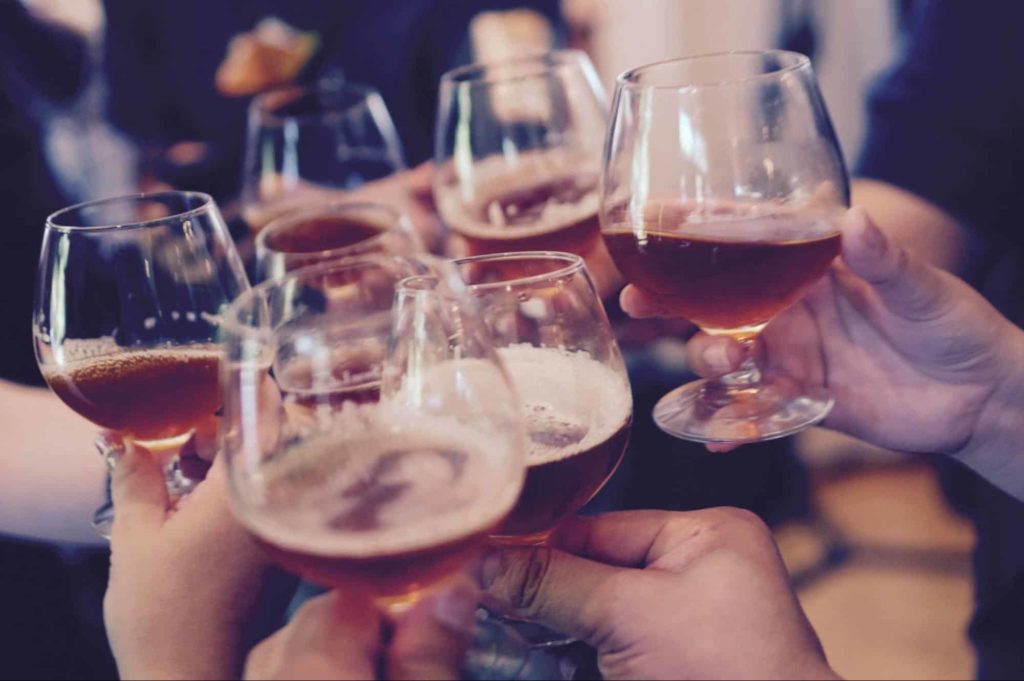 Experiencing Malaysia's nightlife is costly because taxes on alcoholic beverages are shockingly high, so much so that it's one of the highest in the world. The reason behind this is the dominance of the Malay race and the Muslim religion in the country.
Drinking isn't a big part of the country's culture and it's strictly regulated. Also, there are only a few places where you could get liquor in Malaysia so there's also a lack of nightlife here.
Non-Muslim residents and tourists are only allowed to drink in cafes, restaurants, bars, and karaoke clubs. In addition, drinking in public is also forbidden in Malaysia so it's best to find a place to have a drink in.
3. The weather could be unpredictable and extreme.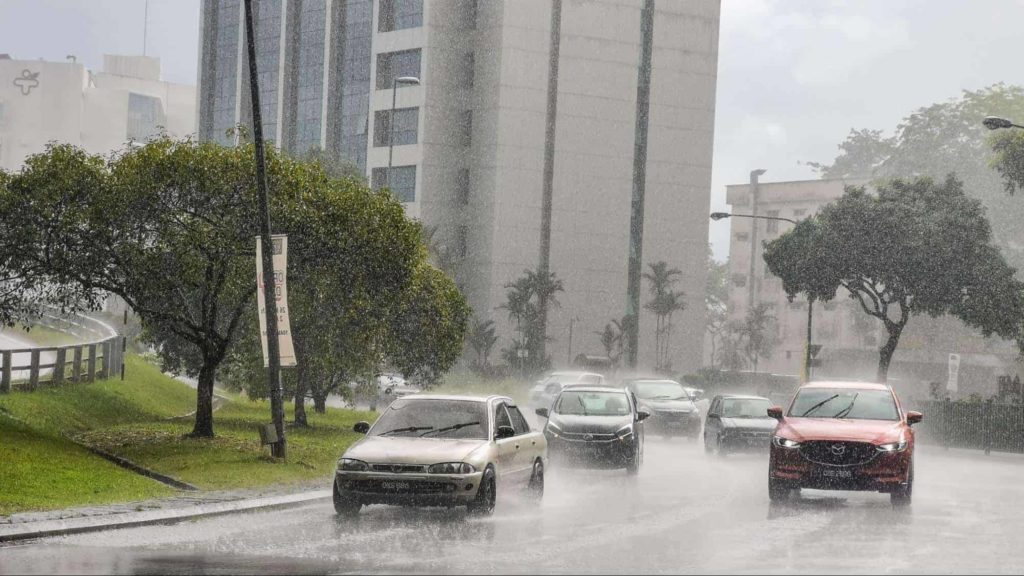 The dry season in Malaysia usually starts from January to August, while the monsoon season comes afterward. However, despite the sunny weather in Malaysia, there are occasional rains that occur outside the monsoon season.
In fact, Malaysia's weather is quite unpredictable. Despite the hot weather, it's still possible to experience some rain showers throughout the day.
Many locals usually welcome the downpour, as it's actually refreshing during a hot day. But, heavy rains and thunderstorms are quite alarming and risky because these might result in flooding.
Furthermore, because of the unpredictable changes in the weather, people could quickly get sick.
4. There's rampant air pollution and haze.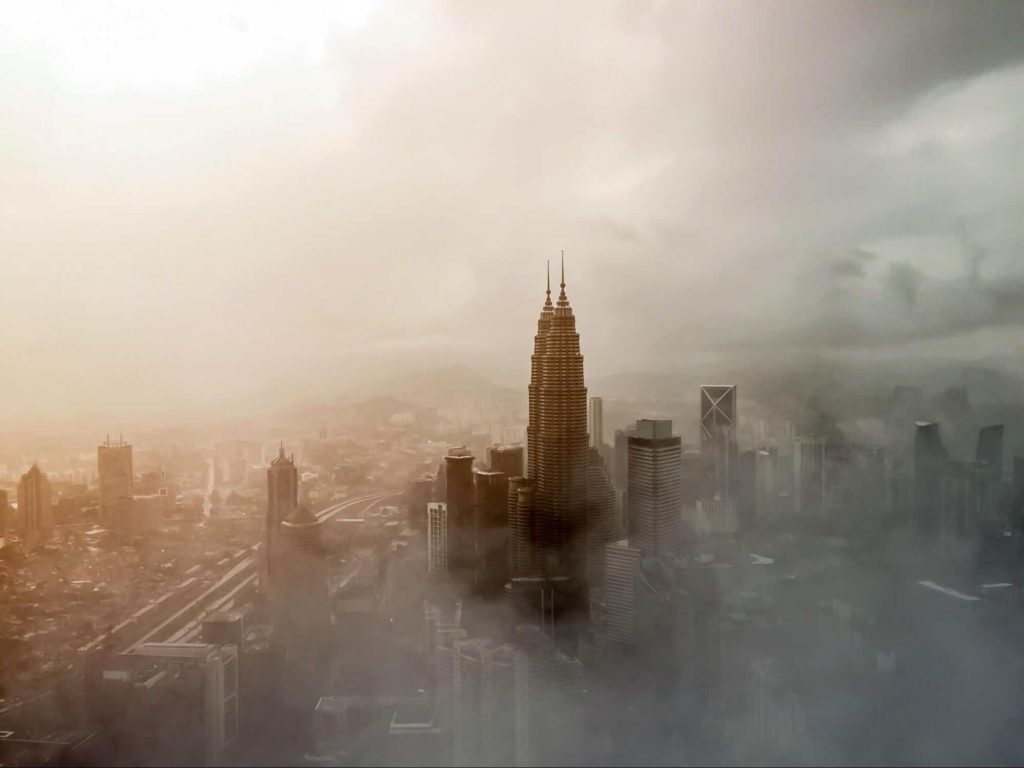 Poor air quality is one of the things that make it hard to choose to live in Malaysia because it's detrimental to our health. This negative aspect results in pulmonary diseases, lung cancer, and even heart diseases.
It's common for major cities like Kuala Lumpur and Penang to have air pollution or a heavy cloud of smog over such cities.
Air pollution is mainly caused by emissions from cars, motorcycles or scooters, and manufacturing factories that are plenty in the cities.
Furthermore, forest fires and biomass burnings are also common in Malaysia and they happen every year.
Meanwhile, the haze is usually caused by rampant illegal fires. It's hard to see the surroundings when there's haze and there are times when you wouldn't even be able to see anything.
There's no telling how long the haze would last, but there are times when it's really bad for a whole straight week. It's even harder to drive and see what's outside during these times.
The Malaysian government has already extended some efforts to improve the air quality in the country. However, the reality is still quite far from the standards set by the World Health Organization.
5. The traffic is heavy and parking space is limited.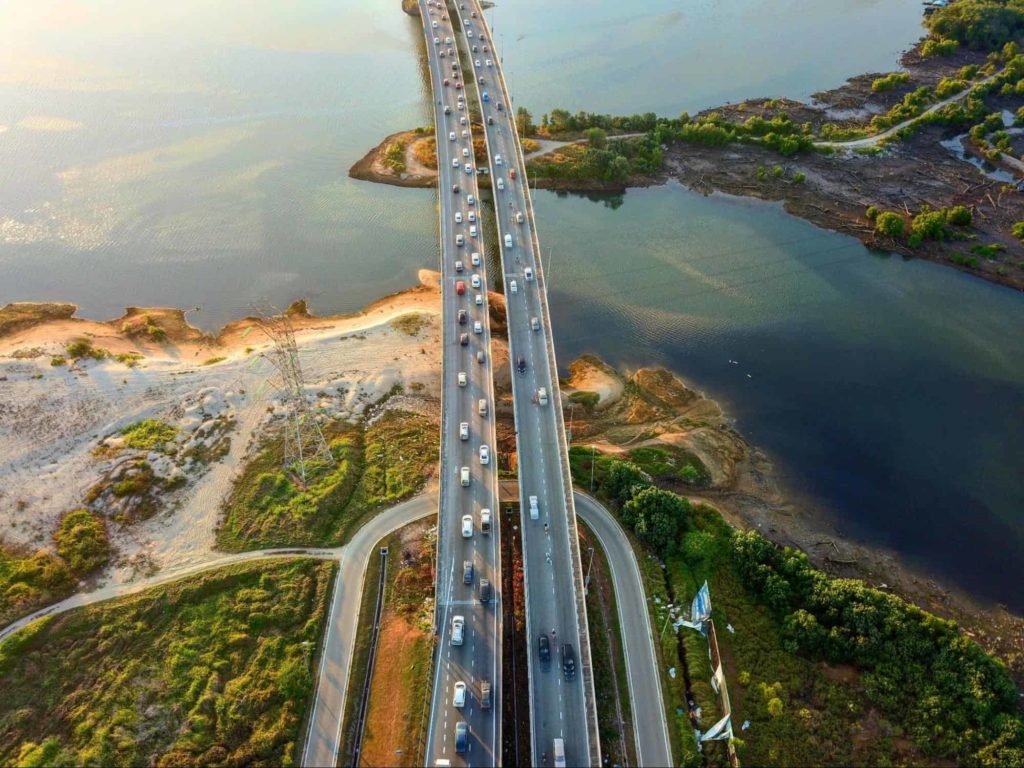 One of the things that might discourage you from living in Malaysia is the terrible traffic that you might experience every day, particularly if you're driving by yourself.
Because of the increasing population and number of vehicles on the road, the traffic conditions in the country, especially in big cities during rush hours, are getting worse.
This also means that it's hard to find a parking space in big cities like Kuala Lumpur. It's one of the reasons why Malaysians are always late since they'd have to search for a free parking spot for quite a while.
It's quite expensive when they go to paid parking spaces, as they would have to pay RM 3 to RM 5 per hour or per entry.
A solution to this is to use parking apps to reserve a parking slot, but there's still no assurance about it because it could quickly book up.
6. Malaysians are generally bad drivers.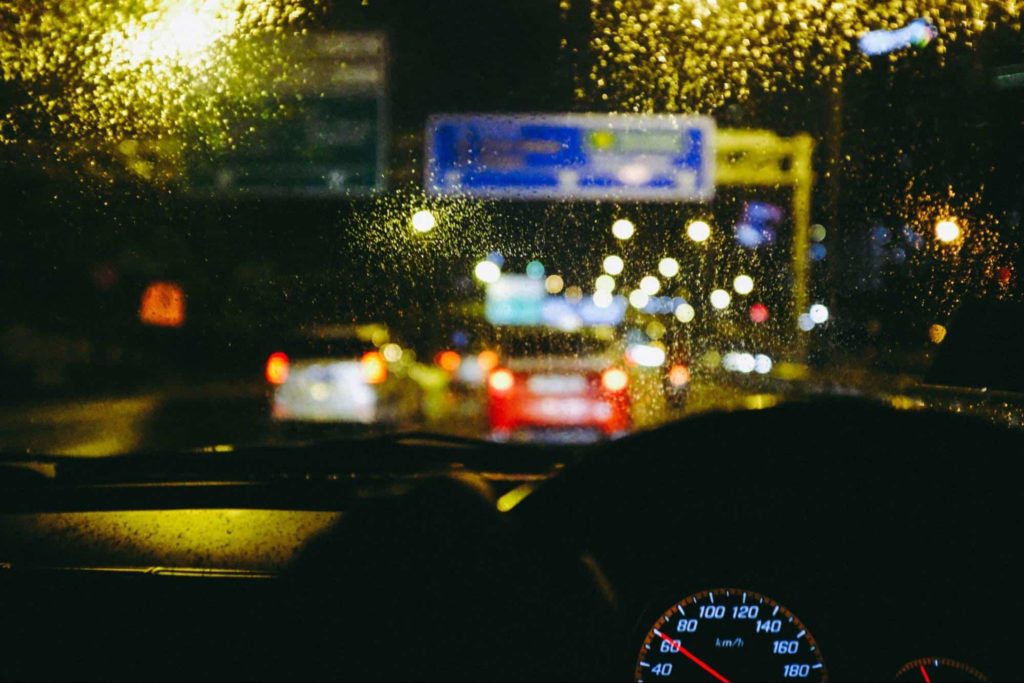 Aside from the traffic conditions, another thing you have to deal with when on the road is bad drivers—this is why it's hard to drive by yourself in Malaysia.
Over the years, Malaysians have become known as bad drivers because they tend to veer and change lanes frequently and they lack discipline on the road.
Likewise, it's a habit among the locals to go beyond the speed limit, overtake on double lines and on the left side of the road, and disregard traffic lights.
These are quite stressful and it's definitely a challenge if you're moving into Malaysia and you're thinking of driving by yourself.
Wrapping It Up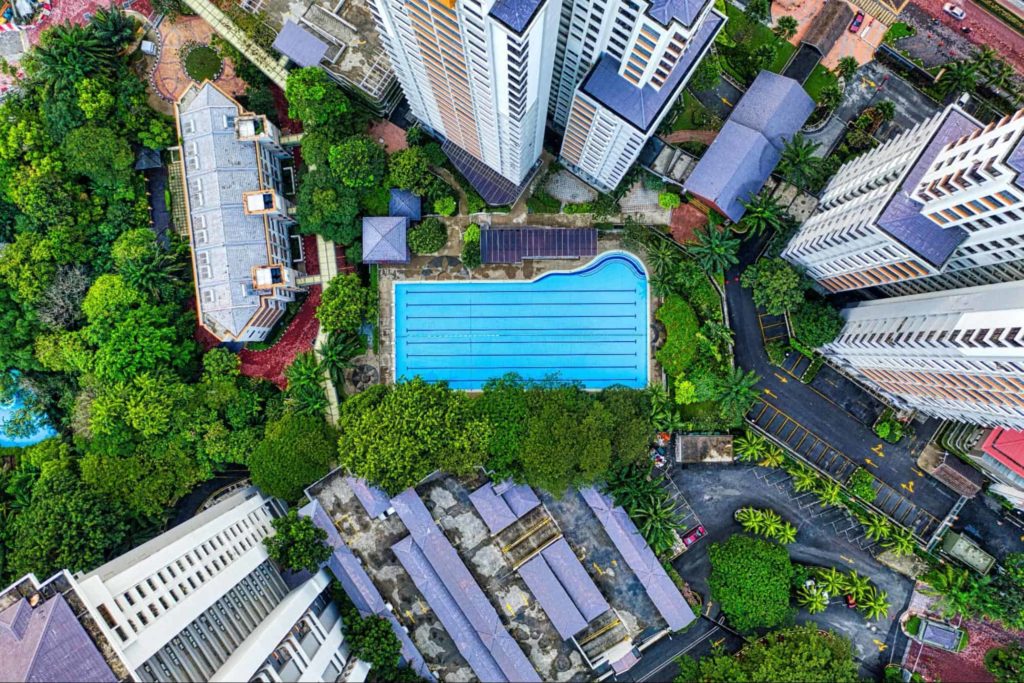 It's hard to decide whether or not you should move and live in Malaysia, especially when you see its bad side. So, everyone who's deciding about living here should take great precautions and consider the risks.
Generally speaking, it's a good experience to live in Malaysia despite the disadvantages of living here. Based on our experience and list, the good things about Malaysia outweigh the bad.
This place is especially recommended for those who want to achieve a good quality of life, for culture and history lovers, and particularly foodies. It's also a place for people who want to be in a more relaxed environment and island lovers.
If you want to experience first what Malaysia is like before deciding about leaving here, you could try first going here for a vacation first.
You'd experience first-hand the warm welcome of the locals. You'd also be able to explore Malaysia's streets, cuisine, and attraction to see for yourself what makes it famous.
You can also first find out if it's cheap or expensive to live in Malaysia and what makes it different from its neighboring countries like Indonesia, Philippines, and Thailand.
To also help you in deciding if you should live in this vibrant country, take a look at these guides that we prepared:
FAQs about Living in Malaysia