Discover Malaysia: The Perfect Destination for Tourists
Malaysia is pretty much known all around the world, and you may wonder why. With hundreds of attractions and limitless opportunities available, it's no question why Malaysia is the perfect destination for tourists and anyone who wants a getaway from their daily lives.
This is a country that is rich in history and one where its culture can be found incorporated into almost everything. The list goes on and on, from the unique and diverse cuisine to the trendy, picture-ready cityscape.
Although, what most tourists love about Malaysia is the diverse sceneries and attractions, with dozens of famous landmarks throughout the country.
Visiting this country is sure to give visitors an experience of a lifetime. That's why we came up with a list of reasons why Malaysia is the perfect destination for tourists.
1. Vast Opportunities to Connect with Nature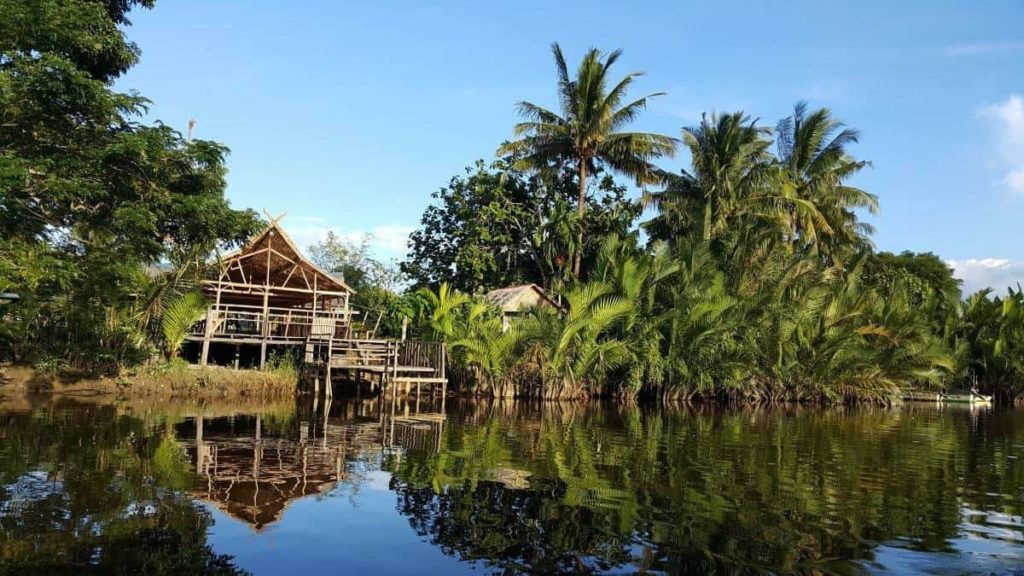 Malaysia, without a doubt, has one of the most beautiful and mesmerizing landscapes. With different parks, wildlife habitats, landforms, and many more, it offers a unique way to experience and connect with Malaysia and its wilderness. 
Malaysia's wilderness has a lot to offer regarding the diverse landscapes and the creatures that live in it, all for you to find out.
Some good places to visit are Bako National Park, Semenggoh Wildlife Rehabilitation Centre, and Kinabalu National Park. During these activities, you'll be able to spot different animals and watch them from afar or close.
Although, the entire experience isn't anchored on seeing and observing animals. Immersing in nature is also relaxing by going through the woods, passing by waterfalls and lakes, and camping in certain locations.
Top natural destinations in Malaysia for tourists: Bako National Park, Semenggoh Wildlife Rehabilitation Centre, and Kinabalu National Park
Suggested article: What are the best outdoor activities in Poring? [2022 ]
2. Unique Theme Parks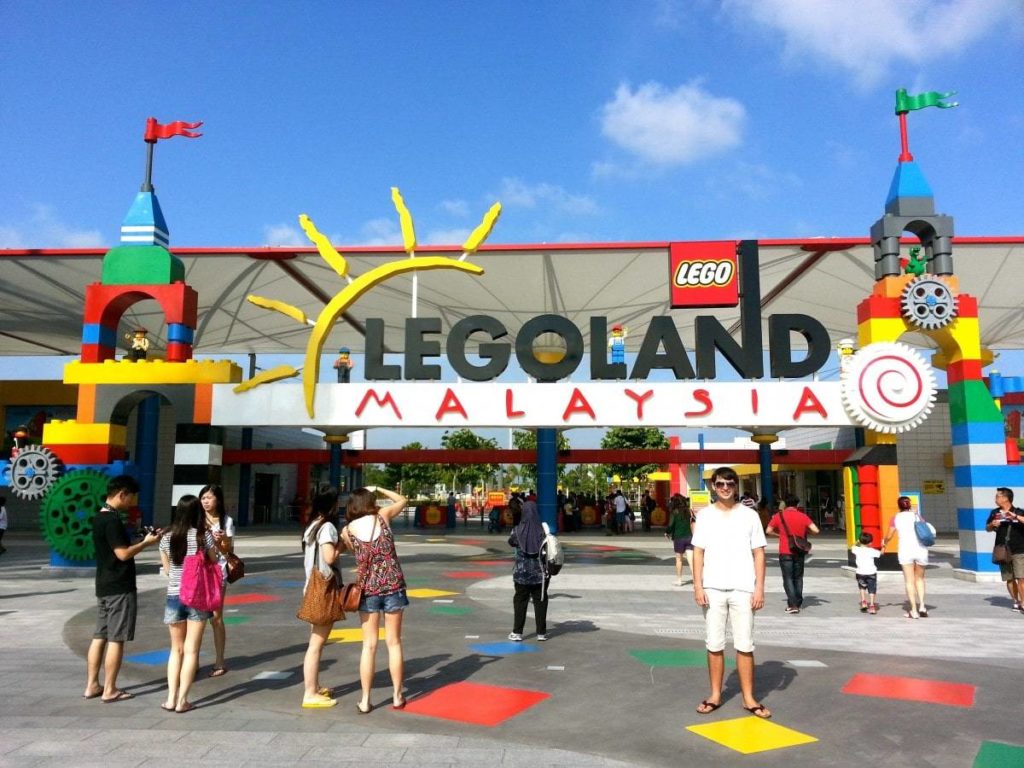 Theme parks can be found worldwide with the main purpose of entertaining families and children around a certain theme. 
Malaysia is home to several well-known theme parks that offer things you haven't experienced before in any other theme park. People looking for adventure or any safe and entertaining activity would often visit parks and other related locations.
The A'Famosa Water Theme Park is known as the largest water park in Malaysia. And this place is perfect for the entire family since it offers several activities, from family rafts, a lazy river, kids' adventures, and many more.
Suppose you're not looking for anything too tiring while the kids are at play. In that case, the theme park has a serene restaurant that serves coffee and a selection of entrees.
Now Malaysia isn't short of theme parks, actually, there are several well-known parks across the country. A few notable mentions are Legoland, Sunway Lagoon, ESCAPE Penang, Adventure Waterpark, and Genting SkyWorlds.
Best theme parks in Malaysia for tourists and families: Sunway Lagoon, Genting SkyWorlds, ESCAPE Penang, Adventure Waterpark
Suggested article: What is the largest water park in Malaysia? [2022]
3. Disconnect from the Usual Daily Life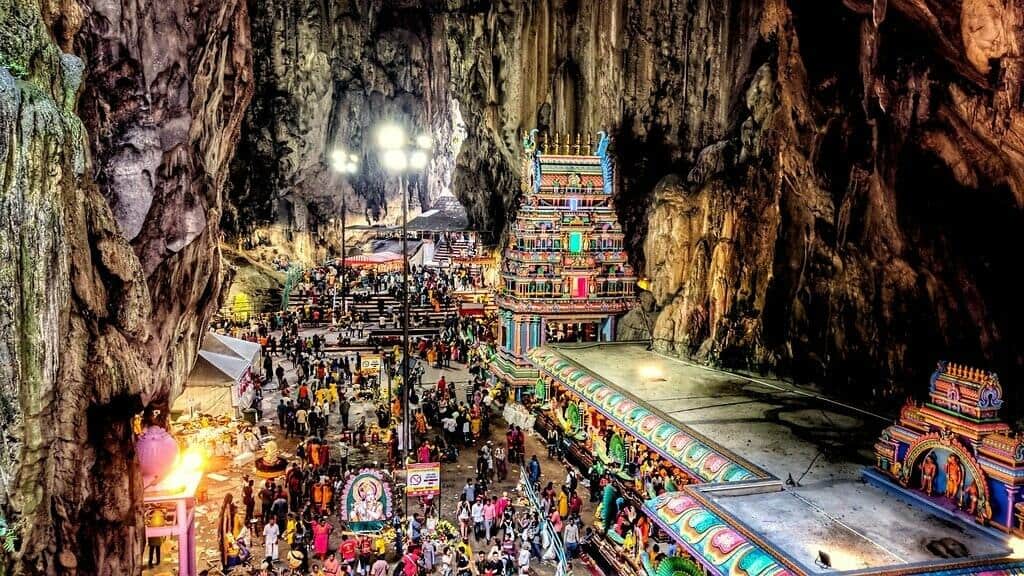 Malaysia can be treated as a haven where you can disconnect from the world and have an experience of a lifetime without the struggles of your usual responsibilities.
This is best, especially for families looking to maximize their vacation by trying out different activities. A great place to start would be to climb the Batu caves located in Kuala Lumpur to explore cave temples and see animals such as monkeys that can be seen in the area. 
Another reason is it offers both luxurious and cheap accommodations such as hotels, guest houses, hostels, and Inns where you can stay with the locals – if that's what you would prefer.
Experience rural traditional Malaysian living in its most natural form. Participate in activities including farming, hunting, fishing, and village sports to connect more with the locals and disconnect from the outside world.
Best places to stay in Malaysia: Sunway Hotel Putra, TROVE Johor Bahru, Ibis Melaka, Hotel Sixty3
Suggested article: The 12 Best Massage Places in Penang, Malaysia [2022 ]
4. Diverse and Delectable Cuisine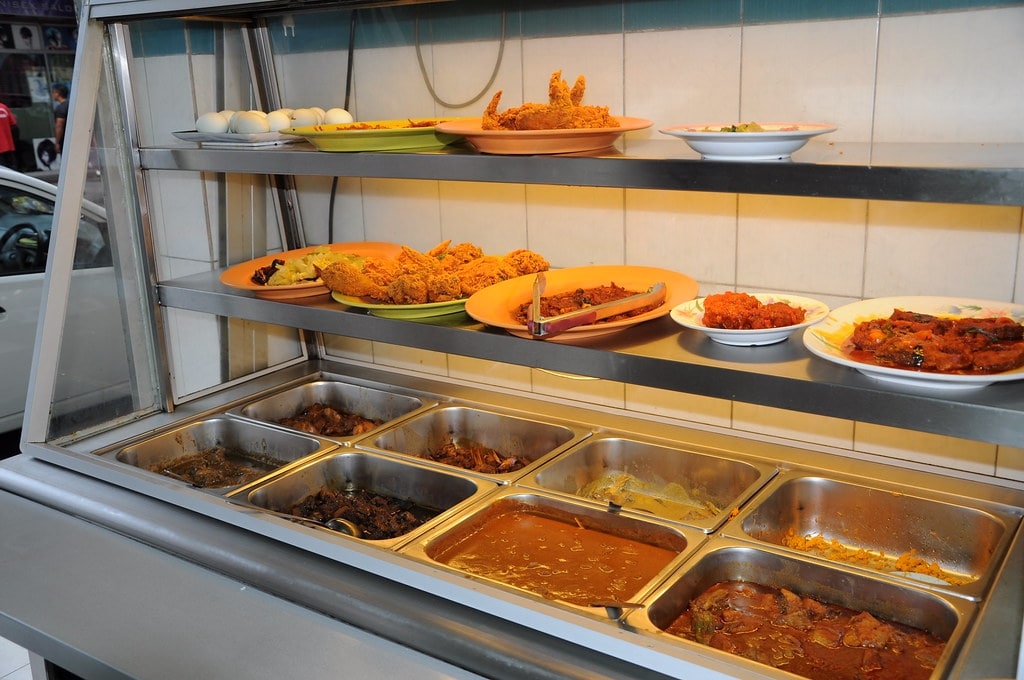 Malaysia has the most diverse and tasty food, from small street vendors and canteens to well-known restaurants and fast-food chains. You can't complete a stay in Malaysia without having tried some of the country's most famous dishes and delicacies.
Like any other country, each Malaysian city and district has its own unique dish and way of cooking.
It's challenging to give specific recommendations due to the wide variety of delectable dishes. Still, there are some you must check out during your stay in this diverse country.
Some notable dishes that are popular even for foreigners include Mae Goreng Mamak, Apam Balik, Nasi Kerabu, and Nasi Lemak. These are all worth tasting since they offer a distinct flavor at affordable price points – all sold by locals all over Malaysia.
Best dishes in Malaysia: Mae Goreng Mamak, Apam Balik, Nasi Kerabu, and Nasi Lemak
Suggested article: What do Malaysians eat for lunch? [2022]
5. Plenty of Beaches and Caves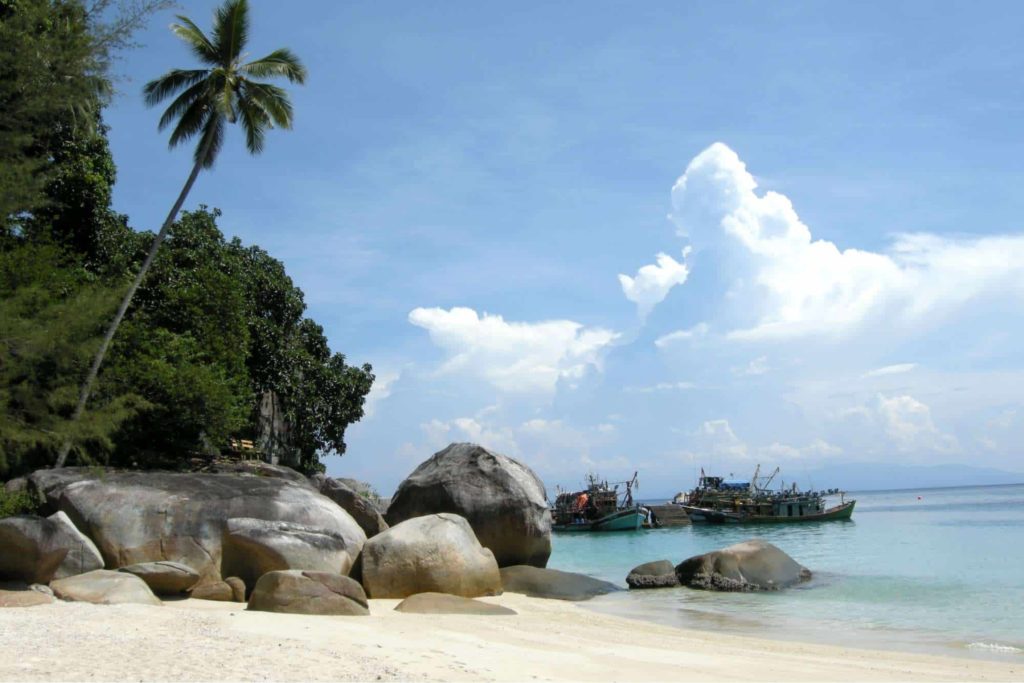 If there's something that most tourists look for in a tropical city, it's beaches. And a great thing is Malaysia does not fall behind in having vast options for crystal clear and diving-friendly sites.
Mataking island, Penang, Perhentian islands, and the neighboring ones are the most popular options for both locals and foreign visitors in Malaysia. Another plus is that the costs of staying there are low while offering a diverse range of activities.
You can enjoy the tours and activities in groups with a guide or yourself. A couple of famous tours that tourists and locals alike go on are The Ultimate Batu Caves Day Trip, Kuala Lumpur Kickstart Tour, and The 10 Tastings of Kuala Lumpur: Street Food.
These trips also include cave explorations and climbing experiences that are both for active climbers and amateurs alike. Try checking out Gunung Mulu National Park, Batu Caves, and Sarawak Chamber, which have their own tours as well.
Best Beaches and Cave experiences in Malaysia: Gunung Mulu National Park, Batu Caves, Sarawak Chamber, and Crocodile Cave
Suggested article: What are the things I can do in Malaysia with my family? [2022]
6. Welcoming and Hospitable Locals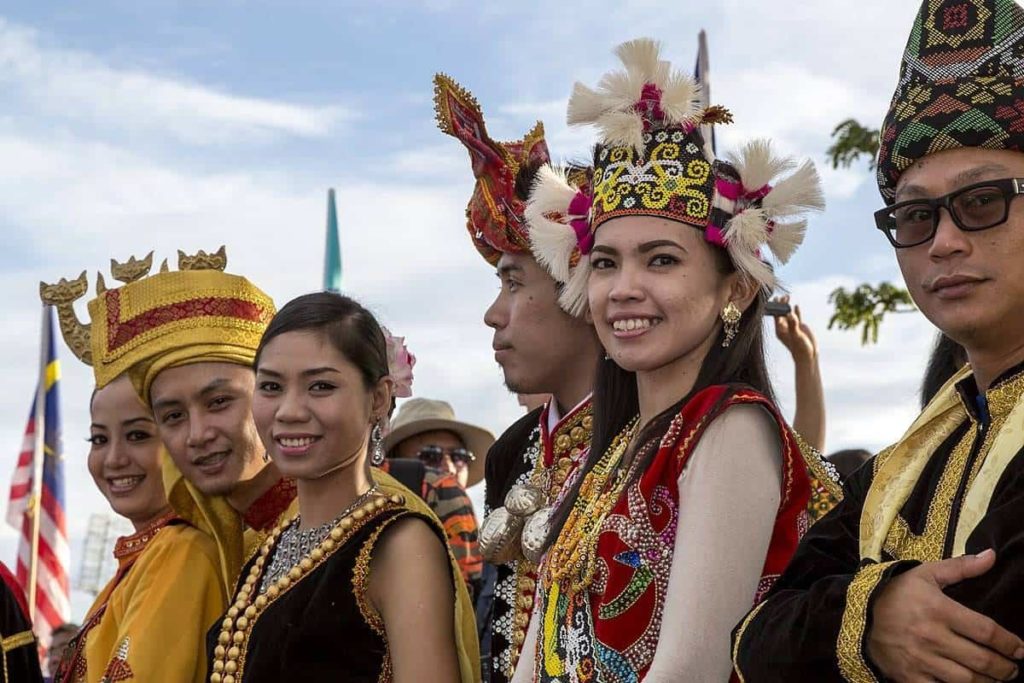 Malaysians welcome people, and visiting local destinations known among its residents is a great way to start your Malaysian tourist experience.
One reason Malaysia is such a great place to visit is because of the locals who love welcoming tourists with open arms. Local diners and establishments are filled with Malaysian staff that is known for their hospitality and willingness to help as well which is worth noting.
While Malaysia is known for its different destinations and delicacies, the people that live here are definitely a great and valid reason to visit and have a wonderful time.
Suggested article: What do Malaysians do for fun? [2022]
7. Explore the Landscapes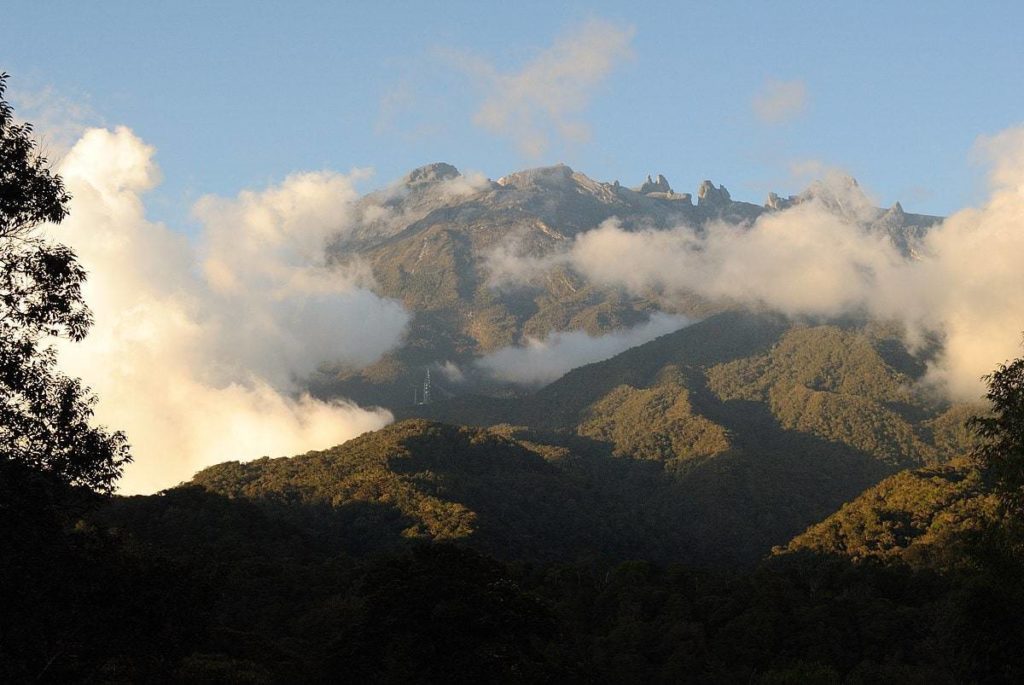 Malaysia is filled with beautiful and serene landscapes, all waiting to be explored and shown to the world. From simple hills or mountains and rock formations, the list is endless when it comes to locations you can visit for whatever occasion you may have.
Mount Kinabalu and Mount Tahan are some destinations that you can visit without breaking the bank. They're known to be enjoyable to trek and spend the rest of your day in as it has a serene and peaceful feeling, especially at the top.
What locals like the most about Malaysia, in general, is there are a lot of places to visit, and it seems as if the land never ends. Try engaging with the locals to know more about what they visit that isn't as known as other landmarks if you want something more unique.
Best landscapes around Malaysia: Mount Kinabalu, Mount Tahan, Kanching Falls, Sungai Palas Tea Plantation
Suggested articles: 4 Astonishing UNESCO World Heritage Sites in Malaysia [2022]
8. Running and Trekking Opportunities
As mentioned before, Malaysia is a country filled with mountainous regions and tracks that are great places to go on runs and treks because of its naturally formed, long and narrow walkways.
Instead of having a relaxing time, why not go for a light-moderate run which enables you to see different parts of Malaysia, preferably ones away from the city?
If you want to go for these types of runs, we recommend the Taman Negara, Bako National Park, and Penang National Park as these places are great and leveled for beginner runners and people who just want to go on normal walks.
Best tracks and trekking spots in Malaysia: Taman Negara, Bako National Park, and Penang National Park
Suggested articles: 4 Exciting Parks to Visit around the Klang Valley []
FAQs about Malaysia: The Perfect Destination for Tourists
Is Malaysia a good tourist destination?
Southeast Asian travelers particularly like visiting Malaysia. Everybody can find something to like in our nation. You can try different types of diving, track wild jungles, enjoy beautiful beaches, explore remarkable cities or eat delicious Malaysian food.
What is Malaysia best known for?
In addition to its stunning beaches, remote islands, high hill stations, and UNESCO World Heritage Sites, Malaysia is famed for its capital city of Kuala Lumpur, a major financial and business center in South East Asia.
What is so unique about Malaysia?
The reason for this is that Malaysia is one of the most distinctive nations in the world. The mix of ethnicities, faiths, and civilizations makes Malaysia unique. Due to its variety, Malaysia produces a highly distinguishing characteristic that other nations lack.
Is Malaysia expensive to visit?
If you properly plan your vacation, Malaysia is a holiday destination that is reasonably priced. Expect rates to be higher than in Thailand, Vietnam, or Cambodia, but you may still find affordable food and lodging if you know where to go.