What are the differences between Malaysia and the Philippines?
When considering Southeast Asia as a travel destination, several things come to mind. Beautiful sceneries, sandy beaches, delicious cuisines that result from various influences, you name it and this region has it all!
Malaysia and the Philippines are the two countries that get mentioned the most when talking about SEA vacation destinations. Although both countries offer similar vibes, being both tropical and all, there are some differences between the two.
The biggest difference between Malaysia and the Philippines is their religion. Malaysia is predominantly Islamic, while the Philippines' main religion is Catholicism.
This difference in religion impacts how both countries are, in general. For instance, Malaysians dress more modestly as opposed to Filipinos, and alcohol is much more expensive in the former than in the latter.
Nonetheless, both countries offer amazing experiences for their tourists, from their authentic food down to their tourist attractions and more. Find out more about them below!
Malaysia vs Philippines: Language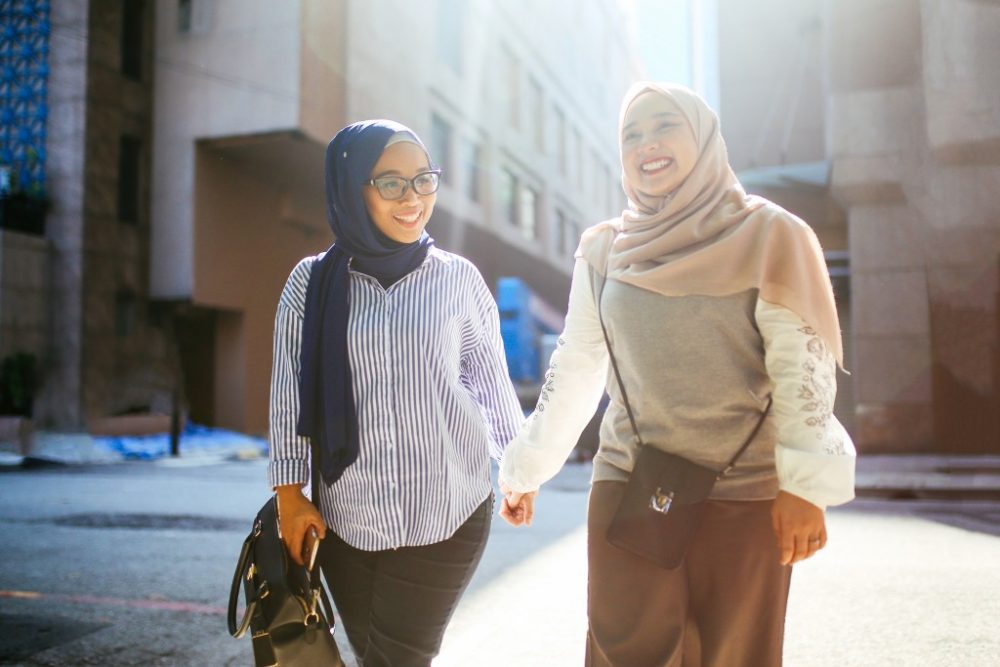 The language used in Malaysia and the Philippines are completely different. The main one used in Malaysia is called Malay and it's believed to date back to the earliest Austronesian settlers in Southeast Asia.
Furthermore, standard Malay isn't the only language spoken in Malaysia, as the country has 10 different dialects such as Bahasa Malaysia, Kelantanese and Terengganu Malay.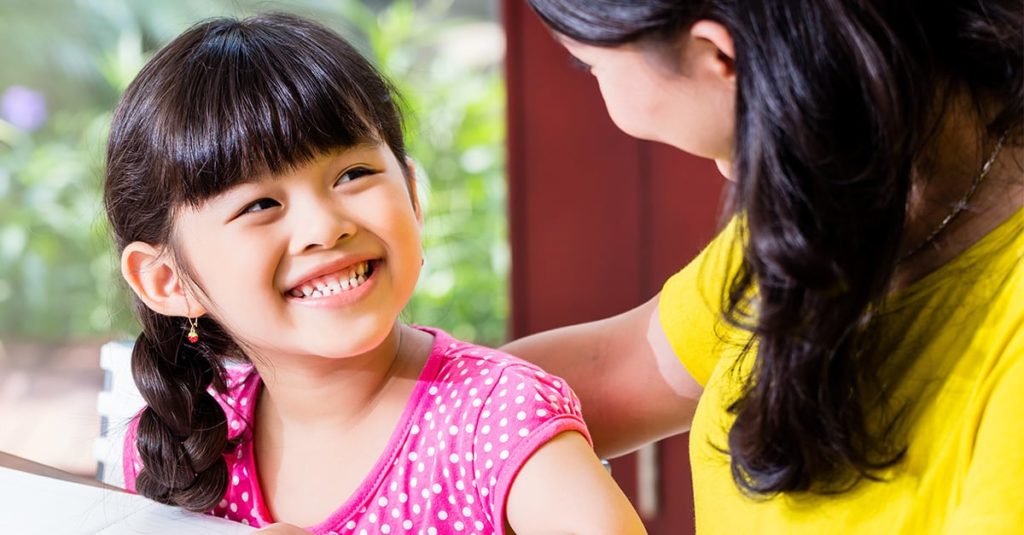 On the other hand, the Philippines' main language is Filipino, which is a standardised version of Tagalog. Filipino is an Austronesian language belonging to the Malayo-Polynesian language family.
Much like Malaysia, the Philippines also has various dialects—eight to be exact. This includes Bikol, Cebuano, Hiligaynon and more.
Fortunately, English is taught in schools in these two countries, to the point where it's considered their second language. This means that tourists won't have trouble communicating with locals, especially when asking for directions.
Malaysia vs Philippines: Food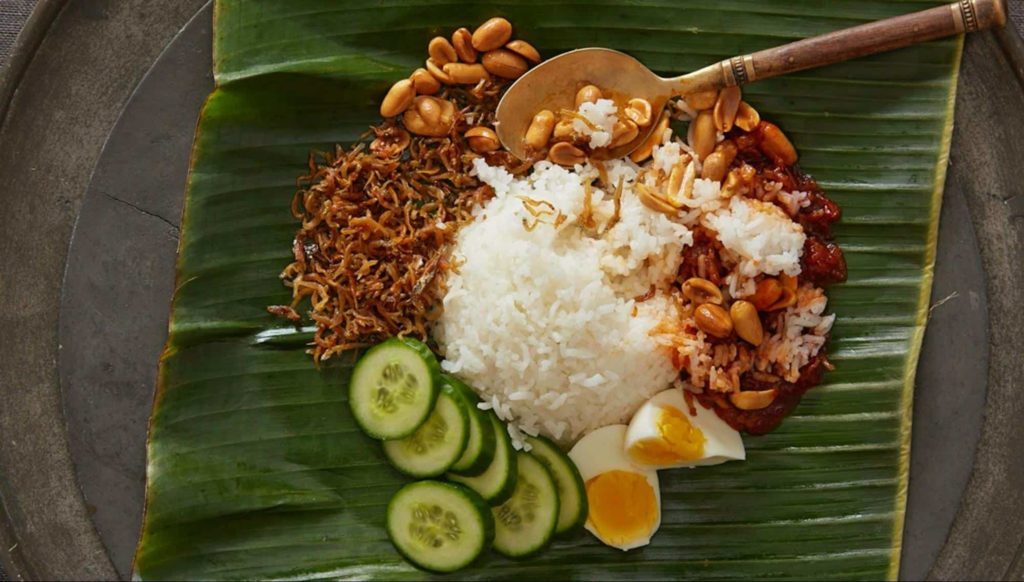 If you're a foodie wondering which country will offer the best cuisine, you can rest assured that both Malaysia and the Philippines offer mouth-watering dishes.
Starting with Malaysia, the country has built a good reputation for its cuisine by producing some of the most fragrant and spicy dishes. It's also known as the melting pot of countries across Asia, such as India, China, and more.
Some of the most famous dishes in Malaysia include:
Mee goreng mamak
Apam balik
Nasi kerabu
Ayam percik
Nasi lemak.
As for the Philippines, its cuisine features unique aromas and flavours. Although it's always overshadowed by its neighbouring countries in Southeast Asia, you still need to try its dishes.
One thing about Filipino cuisine is that you'll always be surprised by their taste. Let's take pork sisig for example. On paper, this dish doesn't seem appetising as it's made up of chunks from a pig's head.
However, once tasting, you'll be amazed at how delicious it is. It's also been recognised by the late Anthony Bourdain on his show, Parts Unknown.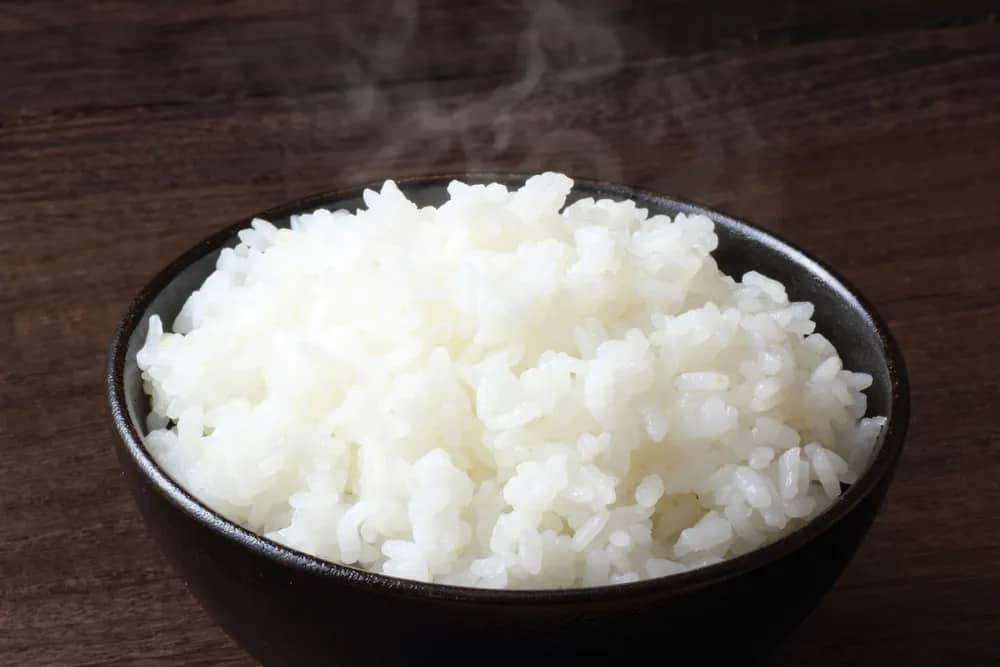 One similarity that you'll notice with both cuisines is how they use rice as a side dish for most of the food they're known for. Think Malaysia's beef rendang and the Philippines' pork adobo, both these dishes are served alongside rice.
If you're visiting these countries during Summer, you can also enjoy a variety of local cold treats.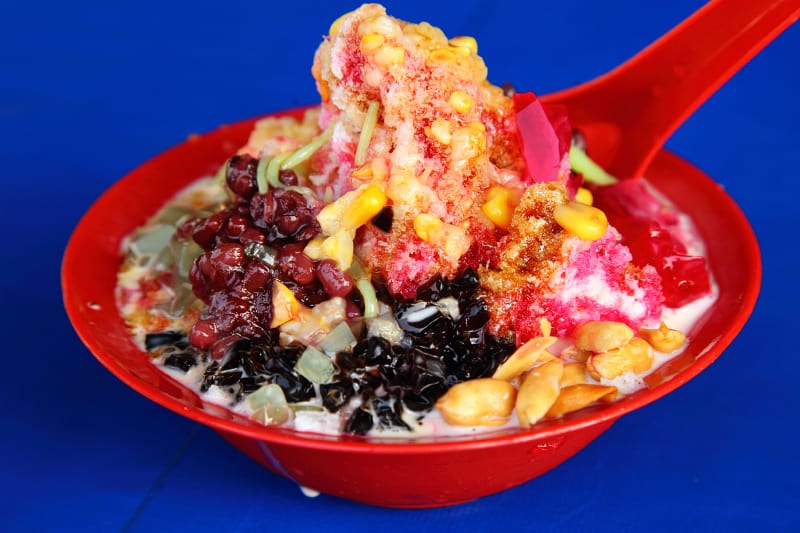 For Malaysia, you can try a colourful and sweet treat called Ais kacang, which consists of shaved ice mixed with red beans, palm seeds, sweet corn and peanuts.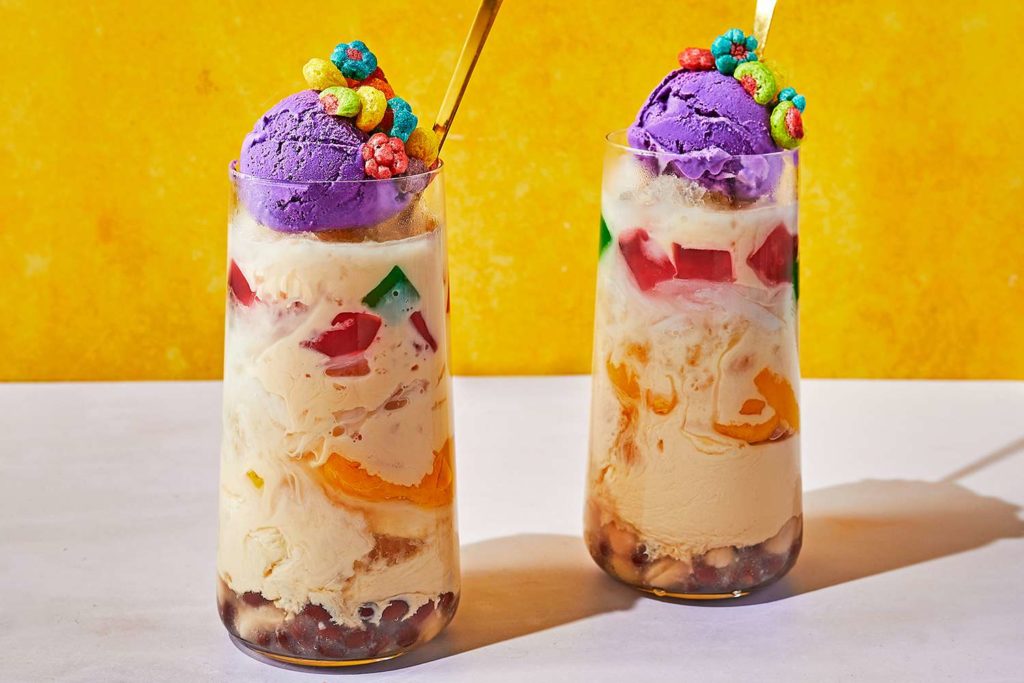 On the other hand, the Philippines offer a similarly colourful cold treat perfect for summer called halo-halo. The base of this dish is also shaved ice, but this time, various ingredients are mixed in–hence the name halo-halo, which translates to 'mix-mix'.
Some of the ingredients added to this dessert include nata de coco, banana, red beans, soft coconut meat, and more. They are then mixed into the shaved ice along with some evaporated milk to make it more creamy.
Malaysia vs Philippines: Culture
As previously stated, one of the most significant differences between Malaysia and the Philippines is their religion.
Malaysia's predominantly Islamic population means that locals are dressed more modestly, and public displays of affection are mostly considered inappropriate. Furthermore, alcoholic drinks are more expensive since they're forbidden.
In the Philippines, most of the population is Catholic, meaning the locals are much more liberated. There are no strict dress codes, public displays of affection are normal and alcoholic drinks can be bought in numerous stores.
However, despite the difference in religion, both countries have friendly locals that welcome tourists with warm smiles and open arms. In fact, both countries take hospitality very seriously, and it's one of the traits they're known for.
Malaysia vs Philippines: Activities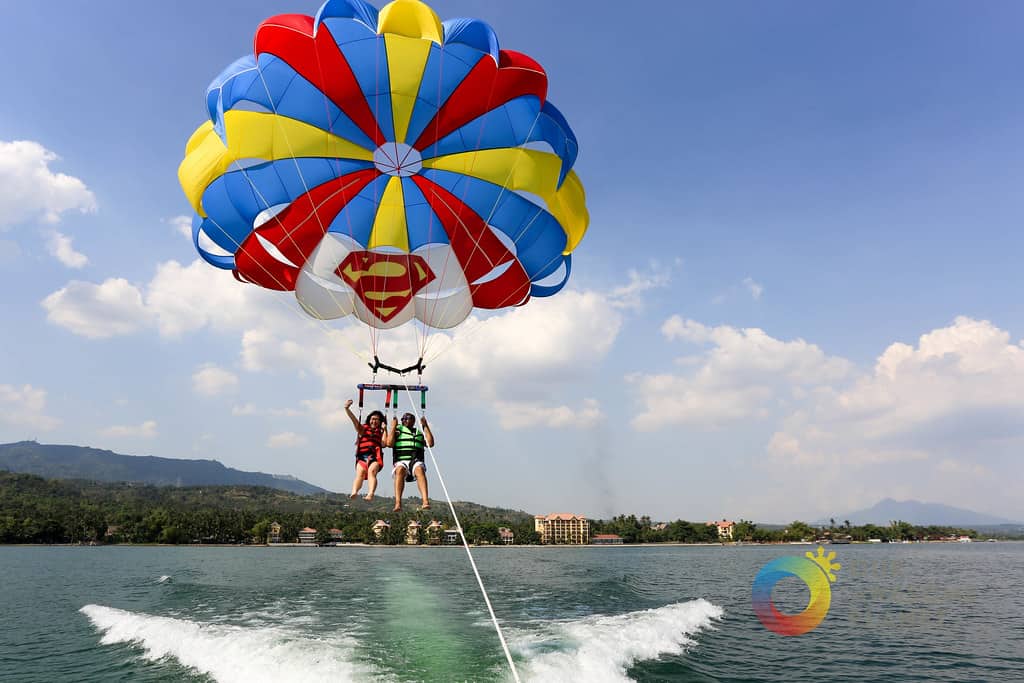 Regardless of which one you pick between Malaysia and the Philippines, you can expect to have a fun and exciting time because of their various activities.
For starters, both countries offer amazing beaches that open the door for so many fun things to do, such as snorkelling, diving, jet-skiing, parasailing, island hopping, and more,
These activities are the main highlight for some tourists since their main reason for visiting these tropical countries is the beaches.
However, these countries offer more than just these beautiful sandy beaches. For instance, visiting the Philippines and Malaysia also allows you to engage in outdoor activities thanks to their selection of mountainous terrains.
Moving over to the city parts of these countries, we have to give the crown to Kuala Lumpur for this one just because of its different activities.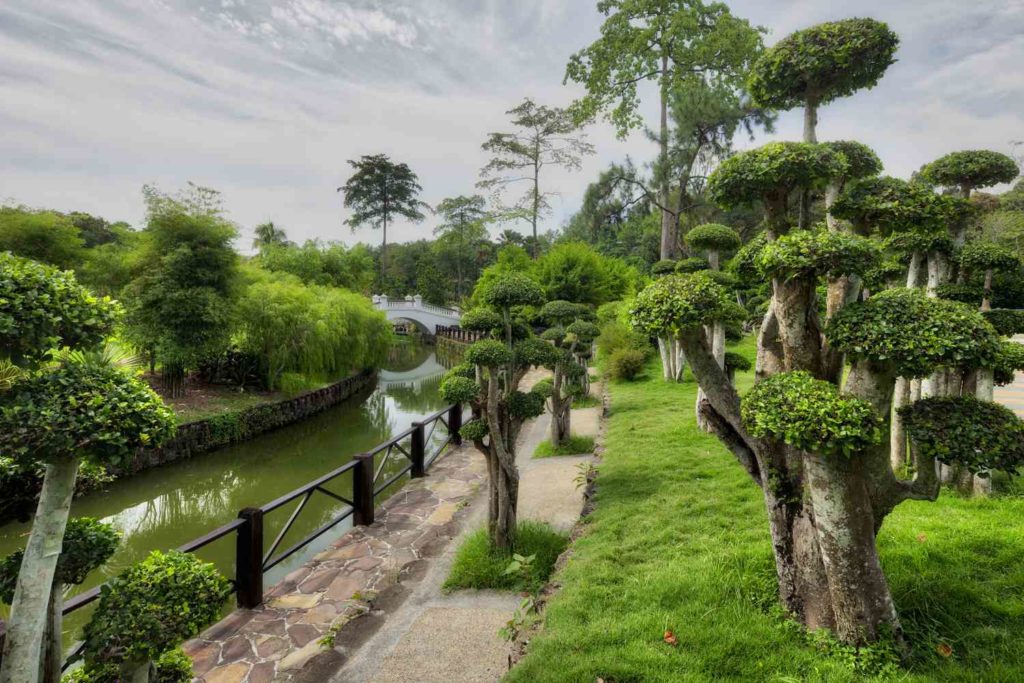 Some of the activities you can do in Kuala Lumpur alone include visiting the Perdana Botanical Garden, marvelling over KL in the Petronas Towers observation deck, climbing the 272-step staircase of Batu Caves, and many more.
That's not to say that the city life of the Philippines is something to overlook. Several of its well-established cities have some establishments that are worth visiting, such as museums.
Malaysia vs Philippines: Weather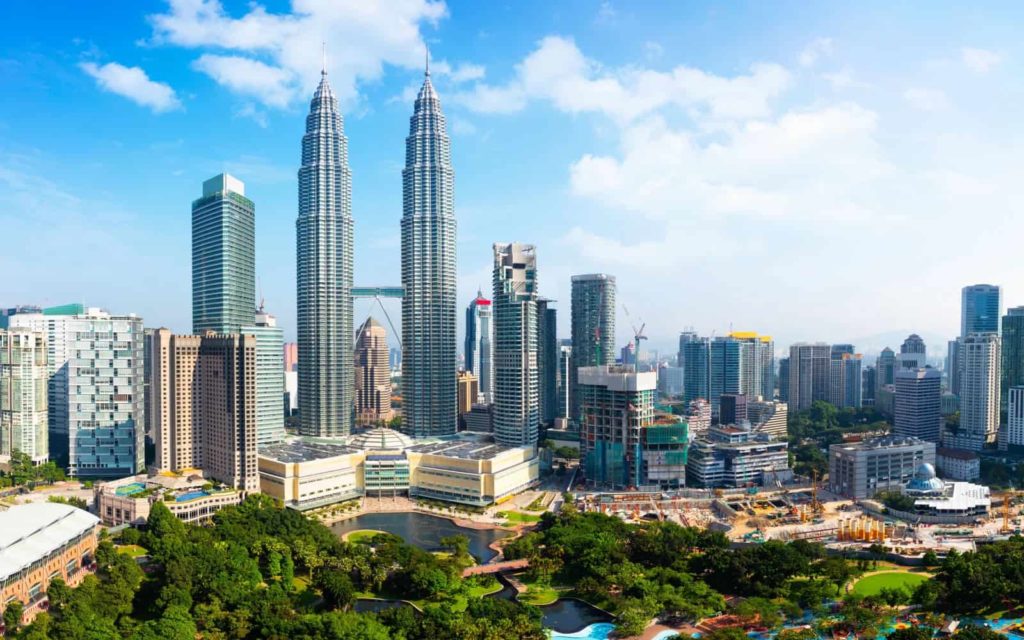 Malaysia and the Philippines are both tropical countries, so you can expect to experience pleasant weather all year round, except during typhoon seasons. This also means that other seasons such as spring, autumn and winter are absent here.
This weather makes these countries great destinations during the dry season to enjoy their sandy beaches. It is during these dry seasons that are considered peak travel dates so make sure to prepare your budget if you decide to visit during these months.
To further help you plan your trip, visit Malaysia from February to September and the Philippines from November to February. However, if you want to enjoy the best beach experience, make sure to visit them during summer.
Malaysia vs Philippines: City life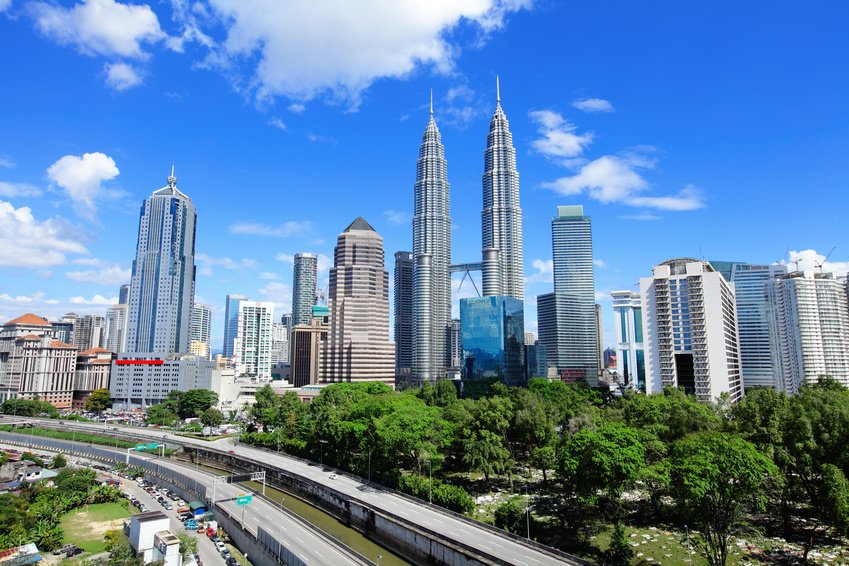 Aside from mountainous terrains, beautiful sandy beaches, and other nature-centric landscapes, Malaysia and the Philippines also offer lively cities filled with activities.
Malaysia's best offering for a good city life experience is none other than its capital, Kuala Lumpur. This concrete jungle is rich in culture, restaurants that offer authentic dishes, tourist attractions, and more.
Kuala Lumpur is also a must-visit spot for anyone travelling to Malaysia as it's the country's main hub. In this city alone, you'll visit iconic attractions in Malaysia, including the Petronas Towers and Batu Caves.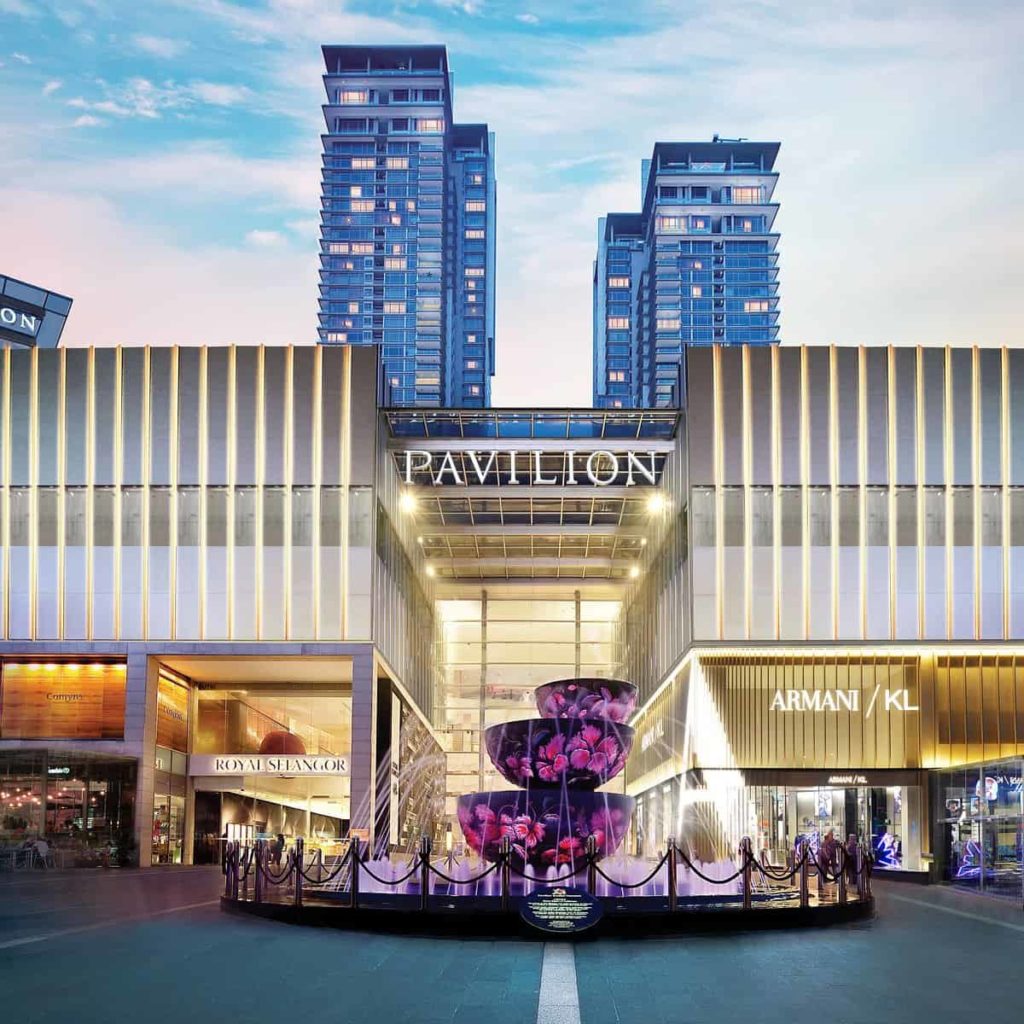 Furthermore, it's in Kuala Lumpur where you'll find the most massive malls you'll see in your entire life, such as the Pavilion.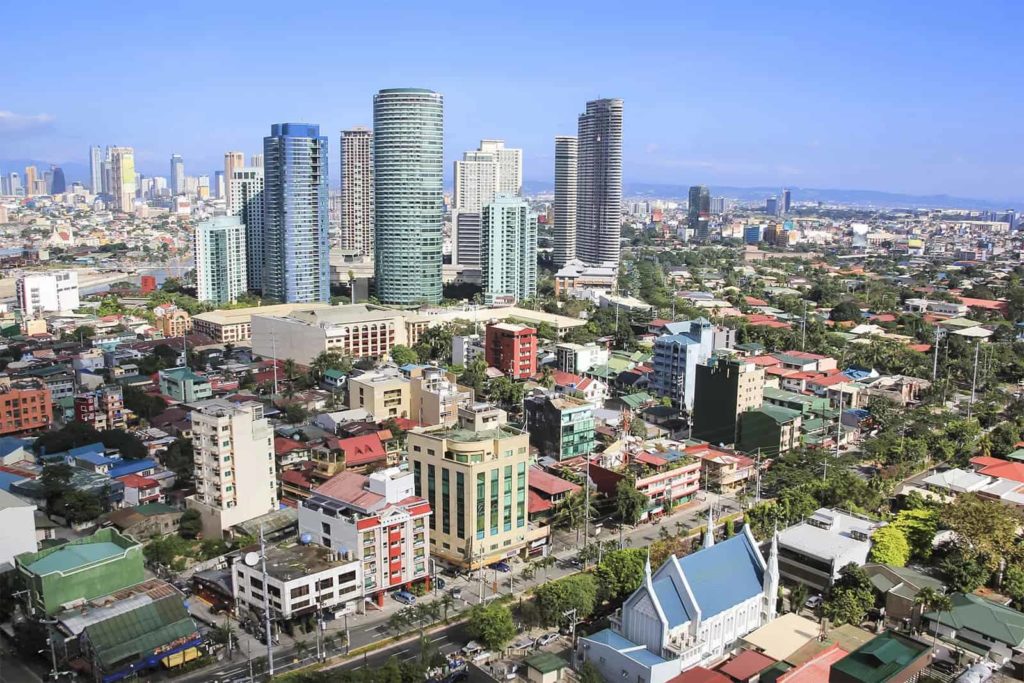 On the other hand, the Philippines offer various city life experiences. But one that tourists should definitely experience is the nation's capital, Manila.
Here, you'll find a developed city filled with local establishments such as restaurants, stores and malls.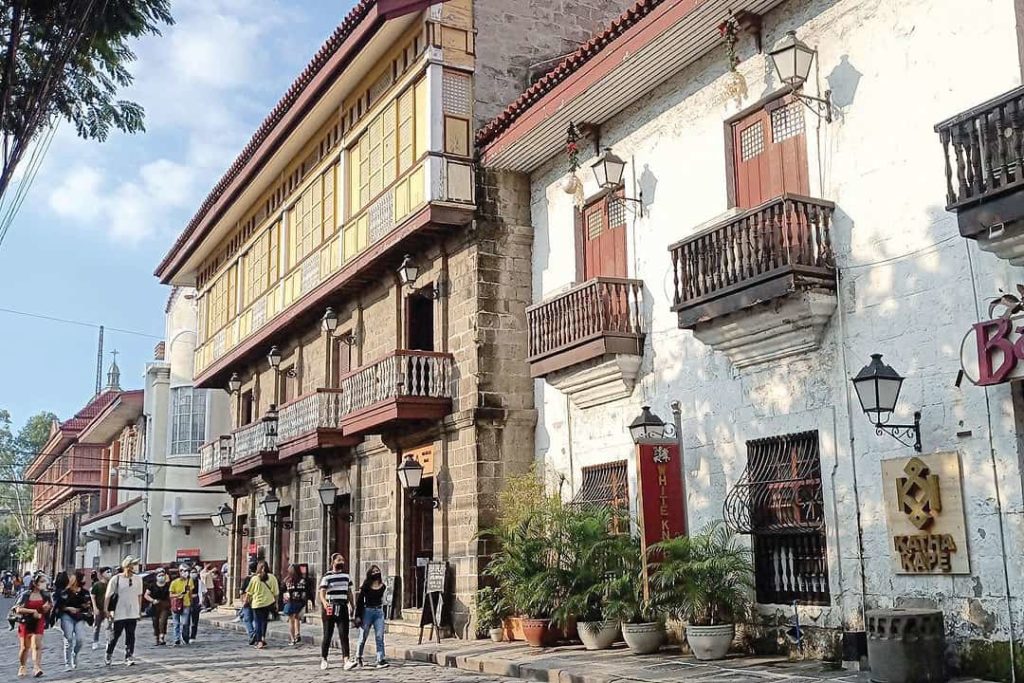 Moreover, aside from modern establishments, you'll also find old sites, such as the walled area of Intramuros, which played a significant role in the country's history. Here, you'll find Spanish-era landmarks that have aged like fine wine, including Fort Santiago.
Furthermore, both these cities offer great nightlife experiences if you want to drink the night away with your friends after a whole day of travelling.
Malaysia vs Philippines: Modes of Transportation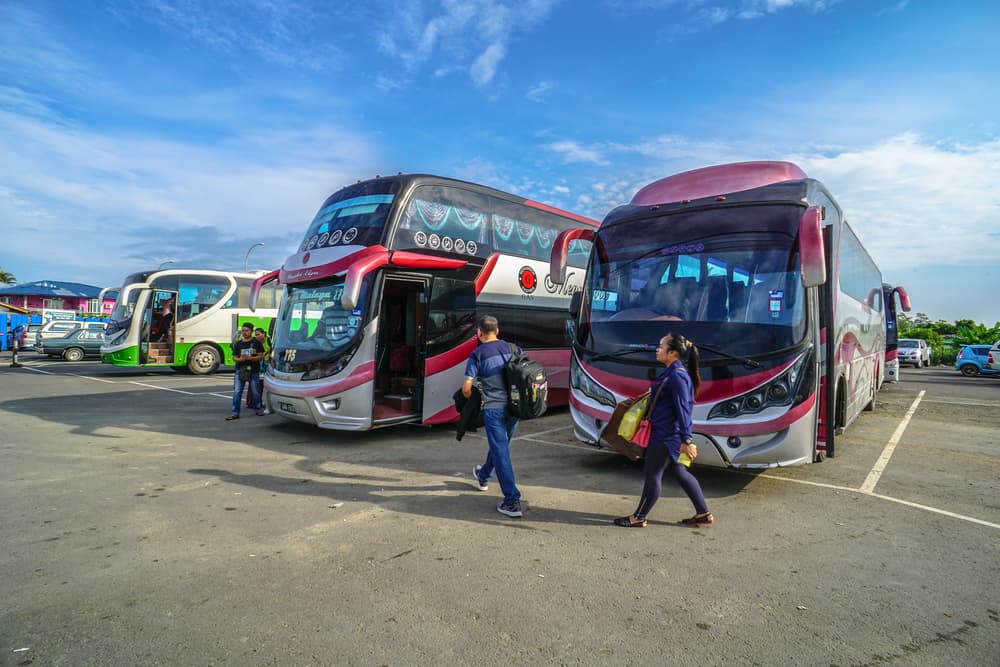 Both Malaysia and the Philippines are relatively easy to navigate because of their selection of transportation modes. Furthermore, both countries offer choices for long and short-distance travel which is great for tourists and locals alike.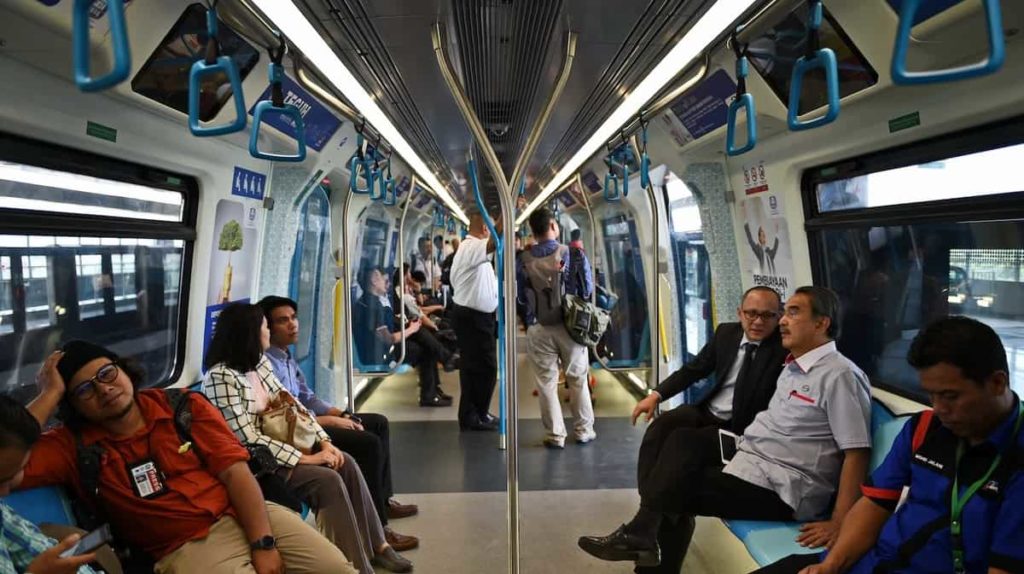 In Malaysia, you can ride the convenient bus and railway systems, which are cheap and great for taking you to some of the tourist spots around the country. Aside from that, you can also rent bikes and cars or ride a cab.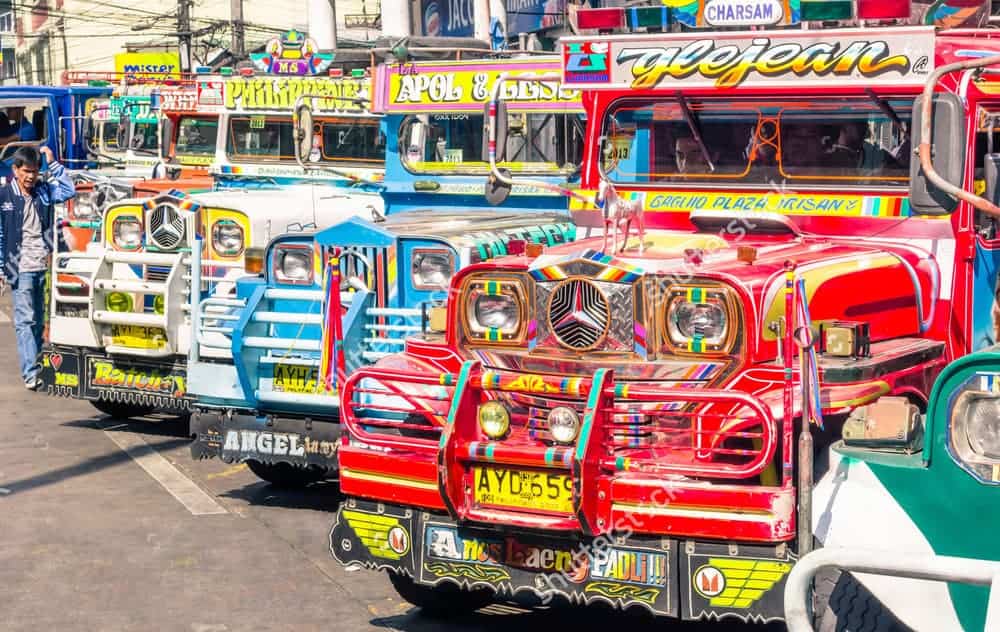 In the Philippines, you can also ride buses that can take you in and out of the city and into the more remote areas of the country, where you'll find its beaches and other natural landscapes.
The Philippines also has reliable railway systems in its capital, but this can get crowded at times. It also has jeepneys, which work like a bus but with a more compact cabin and a short designated route.
Alternatively, if you want to ride comfortably with a fixed fare, you can try the ride-hailing app, Grab, which operates in these countries.
Meanwhile, when heading to the more remote areas of these two countries, you'll need to ride a bus, ferry or an aeroplane.
Our Final Thoughts
At the end of the day, your decision will depend on your personal preferences. Both countries feature exquisite dishes, friendly locals and tons of activities to do.
However, there are some factors that one country does better than the other. For example, the Philippines may have better beaches but Malaysia features more variety when it comes to its activities and landscapes.
The bottom line is that regardless of which one you choose, you can expect to have a memorable out–of–country trip.
FAQs about the Differences between Malaysia and the Philippines