What are the differences between Malaysia and Indonesia?
Malaysia and Indonesia are two of the most famous vacation destinations in the Southeast Asia region.
However, although both countries will surely give you a memorable adventure, they have noteworthy differences that could help you decide which one to visit.
The main difference between Malaysia and Indonesia starts with their language, as the former stems from the British colony while the latter came from the Dutch colony. This is why some words have different meanings.
As travel destinations, both countries offer amazing landscapes. However, Indonesia offers more beautiful beaches.
Meanwhile, Malaysia features more diversity, as aside from sandy beaches, it also offers mountainous forest ranges, busy city vibes, and more.
To further help in giving identity to these two Southeast Asian countries, we've compared them based on their locals, language, costs, authentic dishes, and tourist attractions. Keep on reading to learn more!
Malaysia vs Indonesia: Locals
Both Indonesia and Malaysia can be considered friendly countries, thanks to the warm smiles that their locals greet tourists with. Also, their population is mostly made up of Muslims, which is why some areas can be strict with their rules.
These countries also offer diverse cultures since they are considered the melting pot of Southeast Asia which is why you'll find influences from countries like China and India.
Malaysia vs Indonesia: Food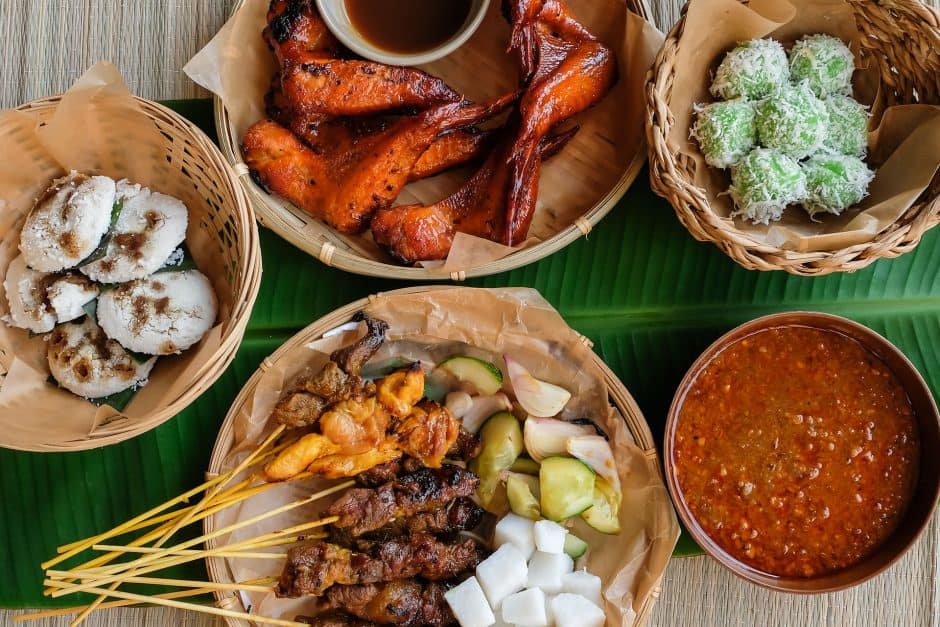 It's safe to say that, whether you choose Indonesia and Malaysia, you won't be disappointed with the dishes you'll have the pleasure of trying.
Even though both countries are relatively similar in their cuisine, they still have their respective distinctive feel and flavour.
For starters, Indonesia's cuisine is known for combining meat, rice and vegetables—and this formula works!
Just look at beef rendang, for example. This dish is the country's version of curry but this time, it's made more sweet and nutty thanks to the use of a special ingredient–coconut!
In Malaysia, it's quite different and you'll immediately notice how passionate the locals are when it comes to serving authentic dishes. Here, you can expect diversity at its best thanks to its neighbouring Asian countries and multicultural population.
This diversity makes Malaysian dishes generally spicy as it makes use of different spices from countries it takes inspiration from such as China, Thailand and even Indonesia!
To see just how similar yet distinct Malaysia and Indonesian cuisine is, take a look at their rice-centric national dishes:
Nasi Goreng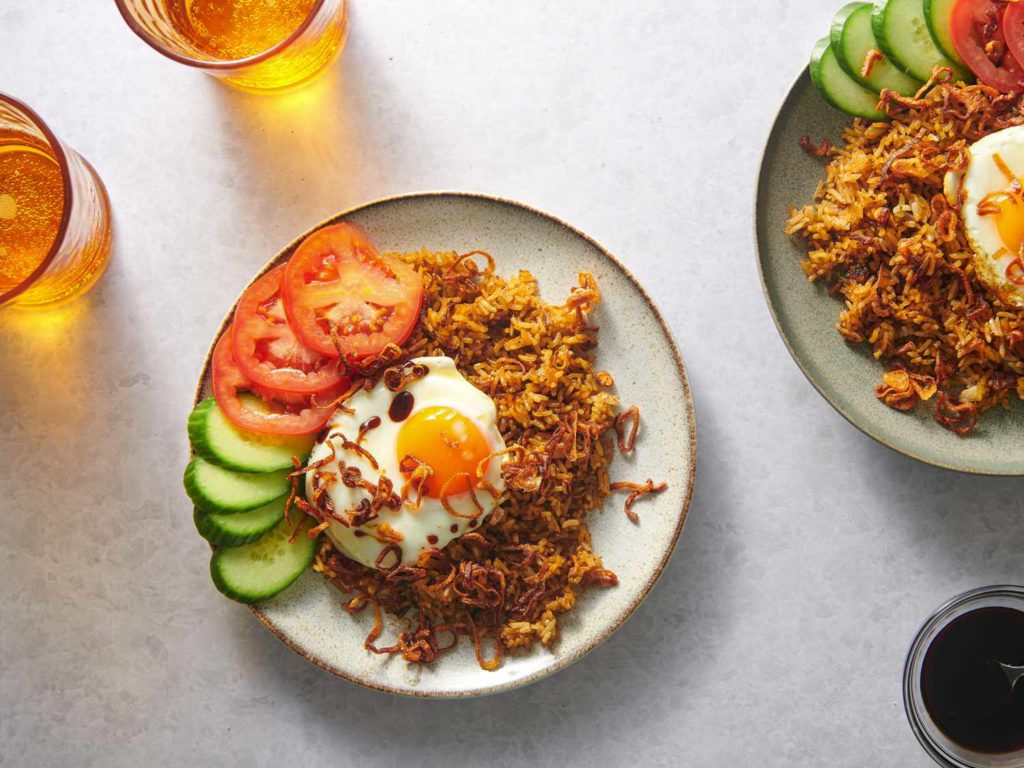 Indonesia's national dish is called Nasi Goreng which is a delectable fried rice dish consisting of ingredients such as sweet soy sauce, shrimp paste, shallots, garlic, etc.
It's noticeably spicier than your usual fried rice and it's cooked alongside pieces of meat and different kinds of vegetables. Lastly, it can also be served with a fried egg
Nasi Lemak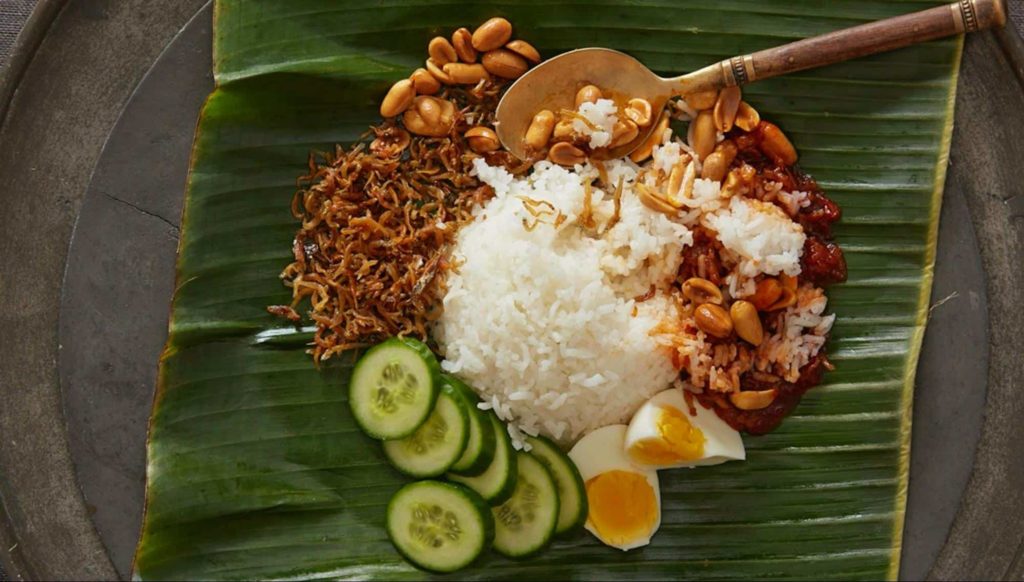 Just like Indonesia, Malaysia's national dish also incorporates rice. Nasi Lemak is a Malay dish that consists of rice that has been slowly cooked in coconut milk and pandan leaf.
The rice is then served alongside different kinds of meat. However, the traditional variation of this dish requires it to be accompanied by anchovies, cucumbers, peanuts, and boiled eggs.
Furthermore, here are some of the most noteworthy differences between the two cuisines:
Both countries use sambal (relish made out of vegetables or fruit and spices) to season some of their dishes, However, Indonesia's version is noticeably spicier.
Indian influences are more prevalent in Malaysian dishes.
Indonesia's cuisine has more soup-based dishes as opposed to Malaysia. Best examples of this include soto, mie kocok, sayur iodeh.
Malaysia vs Indonesia: Beaches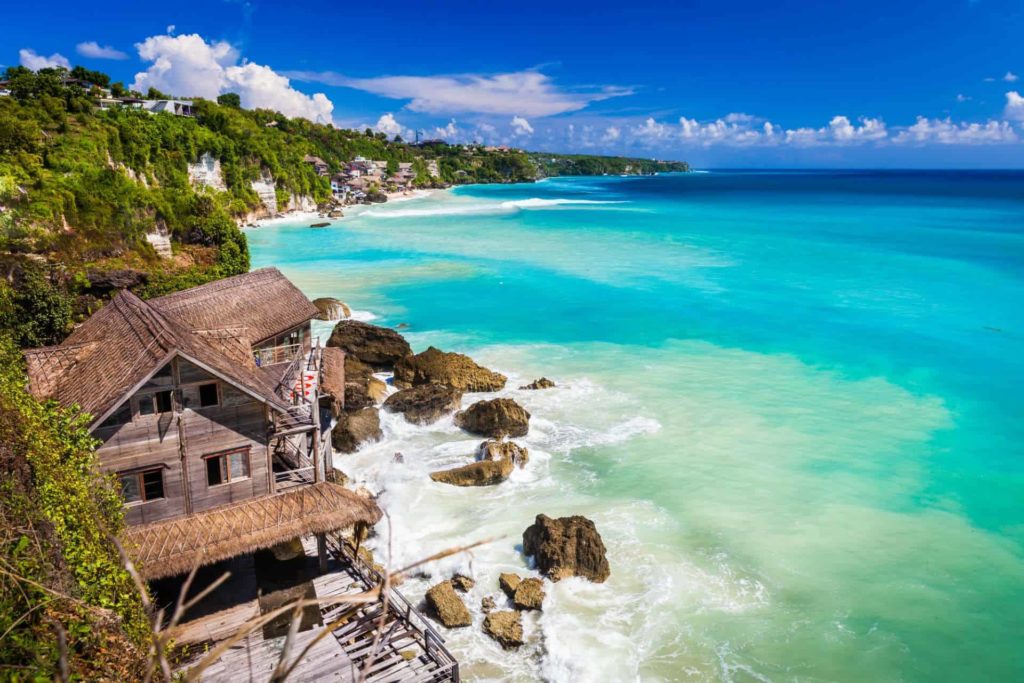 Unlike their cuisines that have numerous similarities, it's easier to distinguish Malaysia and Indonesia based on their tourist attractions.
Simply put, Indonesia is best known for its beaches, which can be attributed to the country's archipelagic nature. Its selection of thousands of islands allows it to feature the incredible coastal landscape it's known for.
The perfect example of this is the island of Bali, which has once been ranked as the number one tourist attraction in the entire world.
Also known as the Land of Gods, Bali features beautiful sandy shores, terraced rice fields and luscious greenery. On top of that, you'll also catch a glimpse of looming volcanoes during your stay here.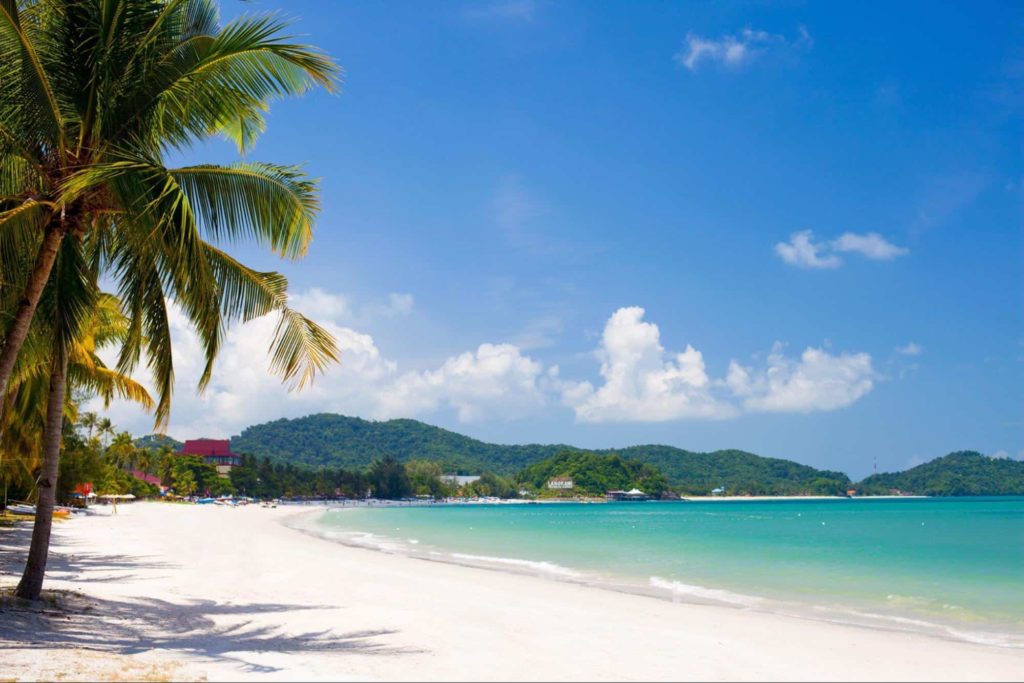 Meanwhile, Malaysia is mostly synonymous with its capital Kuala Lumpur. However, that's not to say that this country falls short of beautiful beaches.
With destinations such as Langkawi and Kota Kinabalu, those in need of "Vitamin Sea" can also enjoy Malaysia. Here's a quick rundown of the best beaches that Malaysia and Indonesia have to offer:
| Indonesia | Malaysia |
| --- | --- |
| Nusa Dua | Pantai Cenang |
| Pink Beach | Perhentian Islands |
| Air Manis | Coral Beach |
| Kling King | Sipadan Island |
Malaysia vs Indonesia: Activities
Another area where Indonesia and Malaysia feature similarities are with the activities they offer tourists.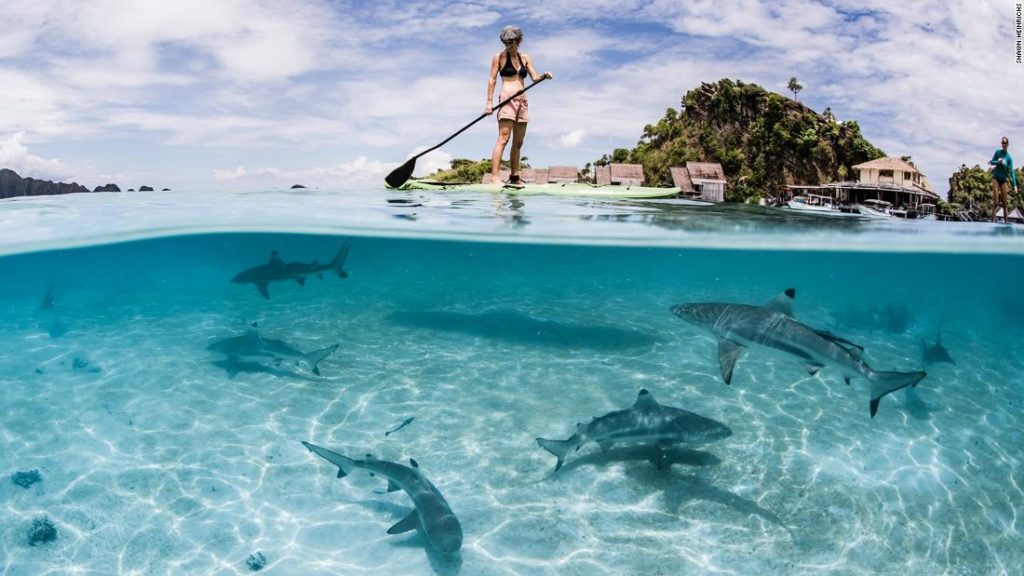 For starters, both are tropical countries so you can already expect the amazing beaches each has to offer. These beaches allow fun water activities such as snorkelling, jet skiing, kayaking and more.
Moreover, Malaysia and Indonesia have several mountain ranges that curious wanderers can trek through.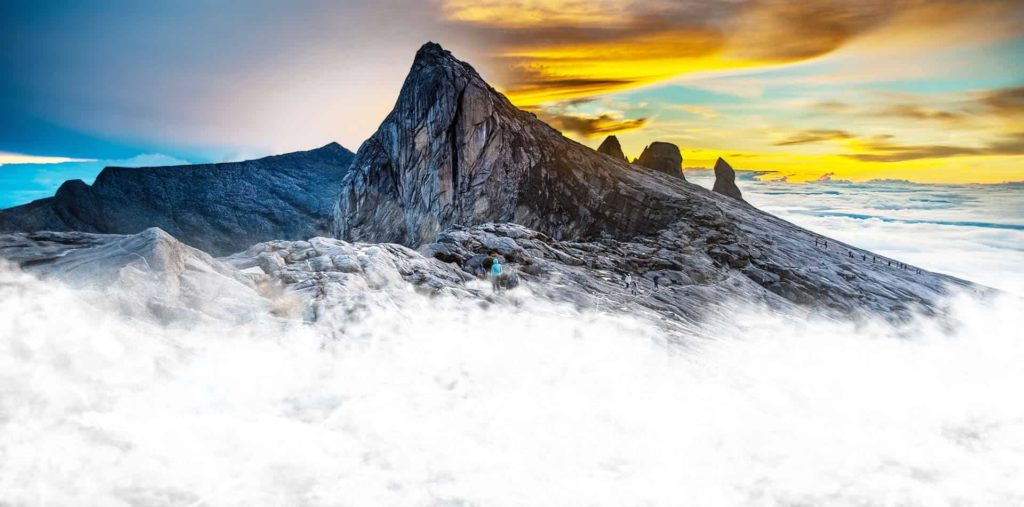 If you're going to Malaysia, the best mountain to climb that offers an amazing view is Mount Kinabalu. On the other hand, Indonesia has the majestic Mount Bromo which is located in East Java.
However, tourists will have more fun in Malaysia's capital compared to Indonesia. Kuala Lumpur is filled with sights to see such as the Petronas Towers and the Batu Caves, and the same can't be said for Jakarta.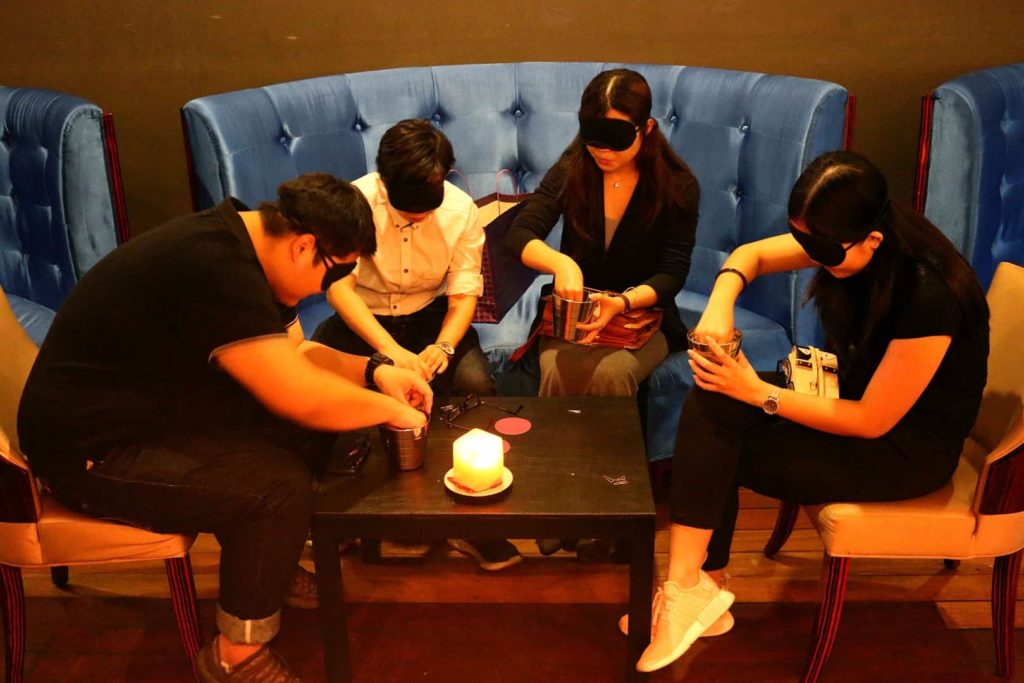 Sticking with Kuala Lumpur, the capital also offers various unique activities such as dining in the dark, drinking at a bar on top of a helipad, bathing elephants and more. 
Malaysia vs Indonesia: Expenses
Fortunately, Malaysia and Indonesia are two of the cheapest countries you can visit and experience in their entirety without breaking the bank.
So from your daily meals to lodgings and transportation, you can rest easy knowing that you won't put a dent in your wallet.
It does get a little bit costly the more you head into their respective capitals (KL and Jakarta), but they're still cheap compared to other countries.
Here's the average daily cost when travelling to Malaysia and Indonesia:
| Expense | Malaysia | Indonesia |
| --- | --- | --- |
| Food | 1 USD+ | 1 USD+ |
| Transportation | 0.62 USD+ | 0.33 USD+ |
| Lodging | 12 USD+ | 10 USD+ |
Malaysia vs Indonesia: Lodgings
The great thing about travelling to these two countries is the variety of lodging options you can choose from such as hotels, houses, resorts, etc. Moreover, these choices can vary in their prices so that tourists can find the best option based on their budget.
Malaysia vs Indonesia: Transportation Modes
When it comes to getting around, it's no debate that Malaysia is much easier to traverse through.
Indonesia lost in this department because tourists would have to cross bodies of water to get to different destinations, making them rely on boats and ferries. This can be a problem for some travellers, especially if they get easily seasick.
Furthermore, these modes of transportation can be subject to cancellations and delays making it a hassle to get around the country. That being said, if you're one to appreciate the adventure of going from one island to another, this won't be much of a problem.
On the other hand, Malaysia offers a much more reliable way of getting around the country in the form of its bus and train systems. These transportation options are less stressful, and they can help you get from point A to point B conveniently.
There are also some ferries in Malaysia, but you won't be required to ride them all the time just to get to your destination.
Our Final Thoughts
All in all, both countries offer exquisite cuisines, unique landscapes and friendly locals. At the end of the day, it all boils down to personal preferences and it's up to you to weigh in the strengths of these two vacation destinations.
Want to experience the most beautiful beaches that Southeast Asia has to offer? Then Indonesia is the best option out of the two.
On the other hand, if you want to experience a mix of sandy beaches, busy city life and numerous activities to do, then Malaysia is for you.
One thing's for sure and that is regardless of which of these two Southeast Asian destinations you choose, you'll get to enjoy an amazing vacation!
FAQs about the differences between Malaysia and Indonesia