The Top 13 Attractions to Visit in and Near Gopeng
In Perak, Malaysia, lies a small town called Gopeng. This town has been a large part of Malaysia's heritage tourism, and though it's on the off-beaten track, many tourists still find it worth checking out due to its unique offerings!
Gopeng is mostly known for its natural sceneries and wildlife, but the town itself still has its fair share of cultural attractions. 
Old shops and historical landmarks stand side-by-side, telling a story that has been written for ages by different generations.
Truly, the attractions at this former mining town are enough reasons to give this place a visit. But, we also included several places that are in Ipoh, which is near Gopeng.
As a place that's certainly worth a ride from Gopeng, Ipoh also provides a lot of must-see attractions to visit. Read on to see our list of the top attractions to visit while in Gopeng.
1. Perak Tempurung Cave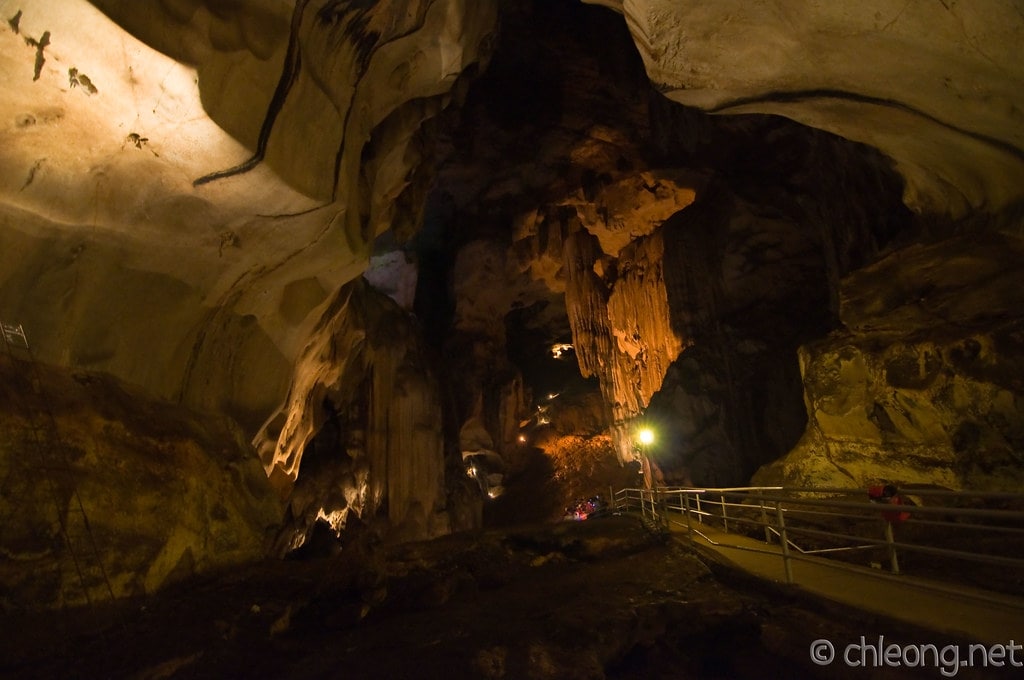 | | |
| --- | --- |
| Address | Pusat Pelancongan Gua Tempurung,, 31600 Gopeng, Perak, Malaysia |
| Budget | RM 10 - RM 30 |
| Activities | Cave exploration, sightseeing, trekking, hiking |
One of the longest caves in Peninsula Malaysia, Gua Tempurung, is located in Gopeng, Perak, and is a favorite among spelunkers or cave enthusiasts. Even though it is around 3 km long, beginners won't have that much of a problem exploring.
Different touring agencies offer tours with varying lengths and levels of difficulty, and part of it has been transformed into a show cave with electric lighting and walkways.
The river route, which includes three huge chambers and several stalactites and stalagmites, flows through the cave. You will notice layers of white marble stone slabs and walls with various textures and colors as you enter the cave through the walkway.
2. Perak Cave Temple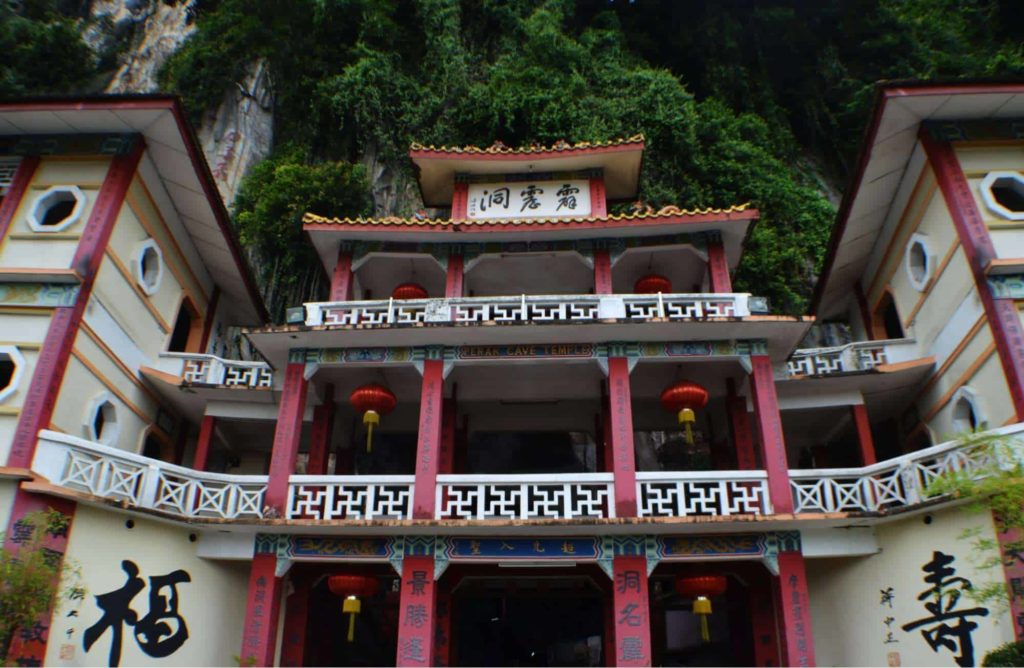 | | |
| --- | --- |
| Address | Jln. Kuala Kangsar, Kawasan Perindustrian Tasek, 31400 Ipoh, Perak, Malaysia |
| Contact Details | +60 11-2358 4126 |
| Budget | FREE |
| Activities | Cave exploration, sightseeing, trekking |
Perak Cave Temple is one of more than 20 cave temples in Ipoh that are well-known. Due to its beautiful design and hilltop vistas, this temple attracts a lot of visitors and is definitely worth the trip.
Ascending the steps and going through the constricted entrance leads to a limestone cave. Here, it features a large area with a high dome and branches off into hidden nooks and grottoes
The temple is filled with several statues and carvings, including a 40-foot-tall golden sitting Buddha and a woman with 18 arms who may represent Guan Yin, the Goddess of Mercy.
3. Gopeng Heritage House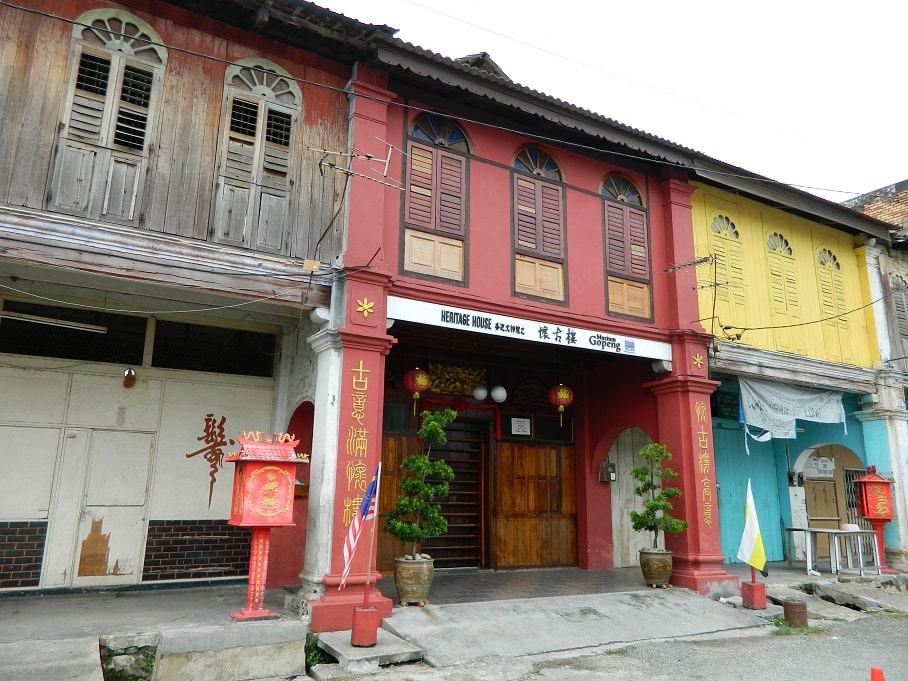 | | |
| --- | --- |
| Address | Jalan Sungai Itek, 31600 Gopeng, Perak, Malaysia |
| Contact Details | +60 5-351 1999 |
| Budget | FREE |
| Activities | Artifacts exhibit, historical pieces, art exhibit |
A visitor can relive the fascinating lifestyles of the people of Gopeng some 125 years ago through the various antiques, vintage furnishings, and calligraphy paintings on display at the Heritage House Muzium Gopeng.
Along Japan Sungai Itek, there are 13 shophouses, one of which is a pink Baba Nyonya house with historical scenes. A classic barbershop, a Kopitiam, and other local sceneries can all be found under one roof that has been so carefully preserved.
If you're searching for something different, the Gopeng Heritage House is definitely worth a visit. It is refreshing to see the old furniture, calligraphy paintings, rare decorations, and antiques that depict vibrant lives during the 20th century.
4. Kellie's Castle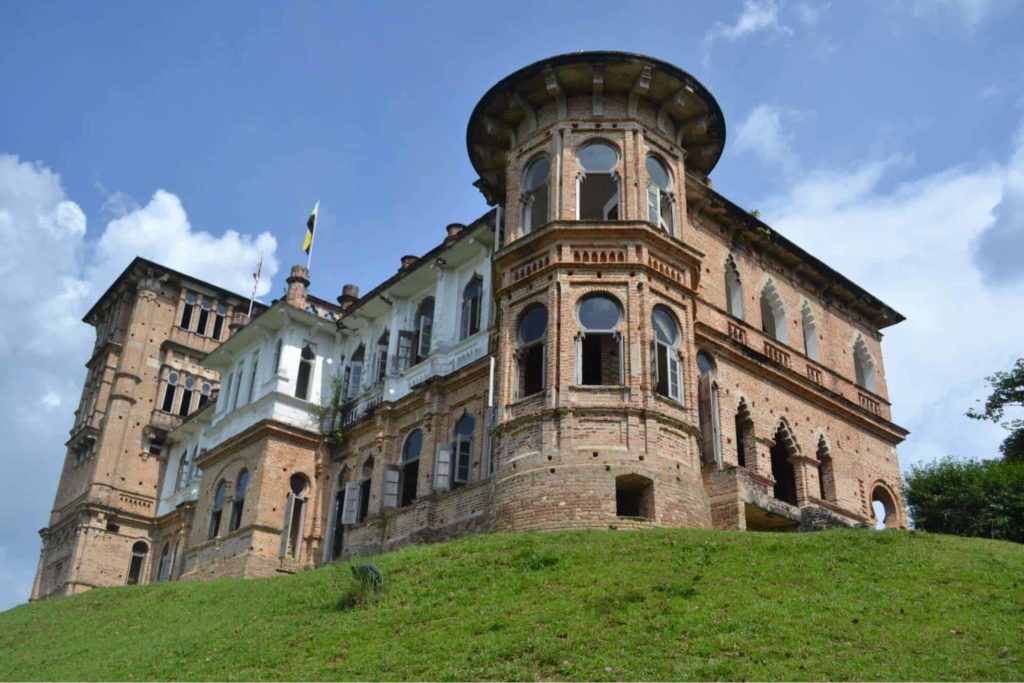 Address
Batu Gajah, Perak, Malaysia
Contact Details
+60 5-365 3381
Budget
Foreigner Adults: RM10

Foreigner Children: RM9

Malaysian Adults: RM5

Malaysian Seniors: RM4

Malaysian Children: RM3

Activities
Sight-seeing, foods & drinks
The Kaili Castle, is located in Huadu Gajah about 40 kilometers south of Ipoh city and is owned by William Carey, was initially intended as a gift from Mr. Carey to his fiancée but was short-lived due to his unfortunate passing leaving the mansion incomplete.
One of Malaysia's most remarkable early 20th-century architectural relics is this castle. When Kellie-Smith unexpectedly passed away in Lisbon in 1926, work on the castle was halted and has remained unfinished ever since but has been given touch-ups.
It has been fairly recently repaired, and a few of the rooms are lavishly decorated in an early 20th-century design. Views of the field, roof deck, and upper levels are all beautiful so make sure to take it all in and grab some pictures afterward.
Attractions Near Gopeng
Gopeng is located in the state of Perak in Malaysia, and there are several nearby attractions that are worth a visit. Here are some of the top attractions near Gopeng and why they're worth the sidetrip:
5. Ipoh World at Han Chin Pet Soo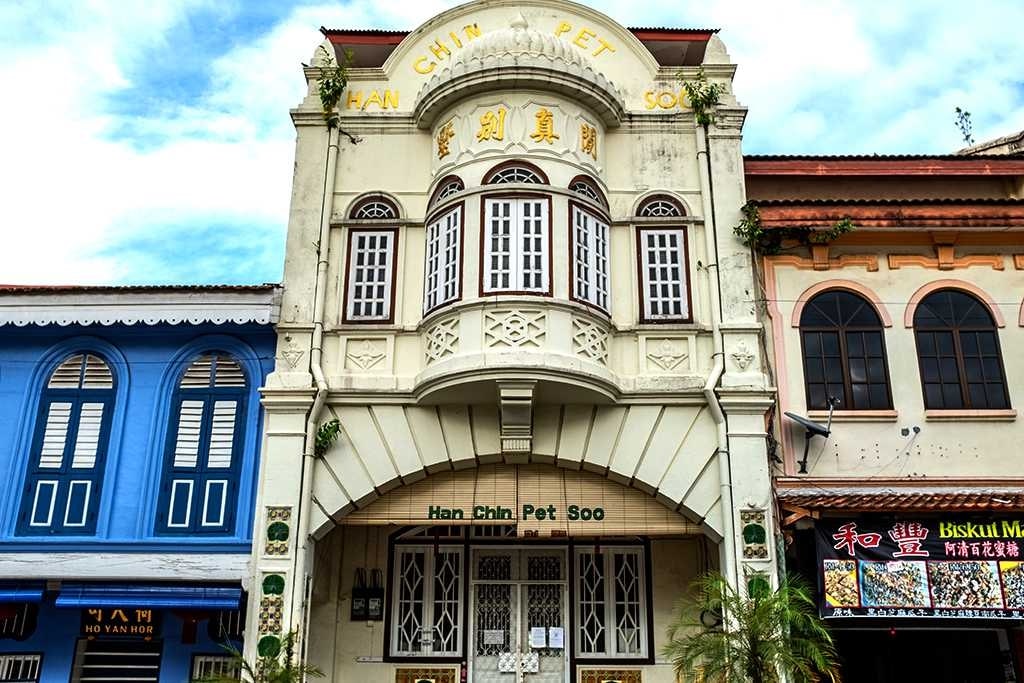 | | |
| --- | --- |
| Address | 3, Jalan Bijeh Timah, 30000 Ipoh, Perak, Malaysia |
| Contact Details | +6(0)5-2414541 |
| Budget | FREE |
| Activities | Sightseeing, art observation, souvenir shopping |
Ipoh World is a fantastic opportunity to dive into Ipoh's local history and culture. It is an education-based, not-for-profit organization founded in 2004 to promote understanding and appreciation of Perak, often known as the Silver State of Malaysia.
Following the opening of its first exhibition, "The Story of Ipoh: From Feet to Flight," in 2006, the location became even more famous. They currently feature about 7000 items that showcase Ipoh's cultural heritage and social history, with a wide range of topics.
They are carrying a large range of local postcards, images, artifacts, papers, and supporting data from international sources. An information archive can also be found where you can get useful information or history.
While the entrance here is free, you will need to make a reservation before visiting Ipoh World on their official website.
6. Ipoh Old Town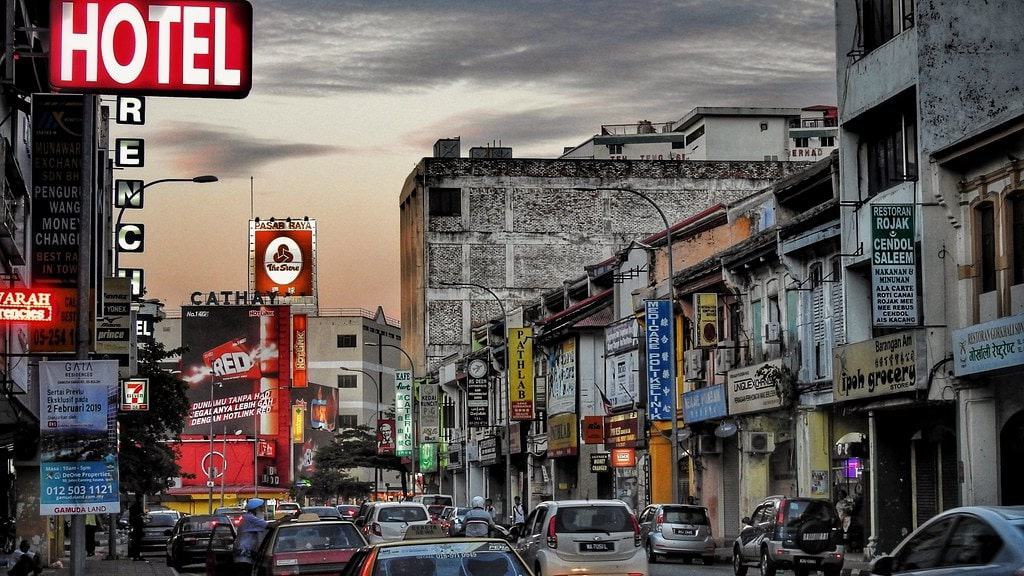 | | |
| --- | --- |
| Address | Jalan Tun Sambanthan, 30000 Ipoh, Perak, Malaysia |
| Budget | RM 20+ |
| Activities | Souvenir shops, local stores, food & drinks |
On the west bank of the Kinta River is where you'll find Ipoh Old Town. Ipoh was originally a mining town in the early 19th century when more and more British tin mining corporations established local subsidiaries but has now become a tourist destination.
Ipoh is now home to several significant organizations, including Standard Chartered Bank, India, Australia, and China Ltd. Here, you may see a lot of historical structures, sip on real white coffee, and visit well-known sites like the train station and the city hall.
It's also worth noting that Ipoh's white coffee is loved by many for its pure-tasting flavor. It can be argued that Ipoh Old Town is where Ipoh white coffee originated. 
These two well-known white coffee shops at Jalan Bandar Timah, Nan Xiang and Xin Yuan Long, are crowd-favorites and are well worth checking out!
7. Panglima Lane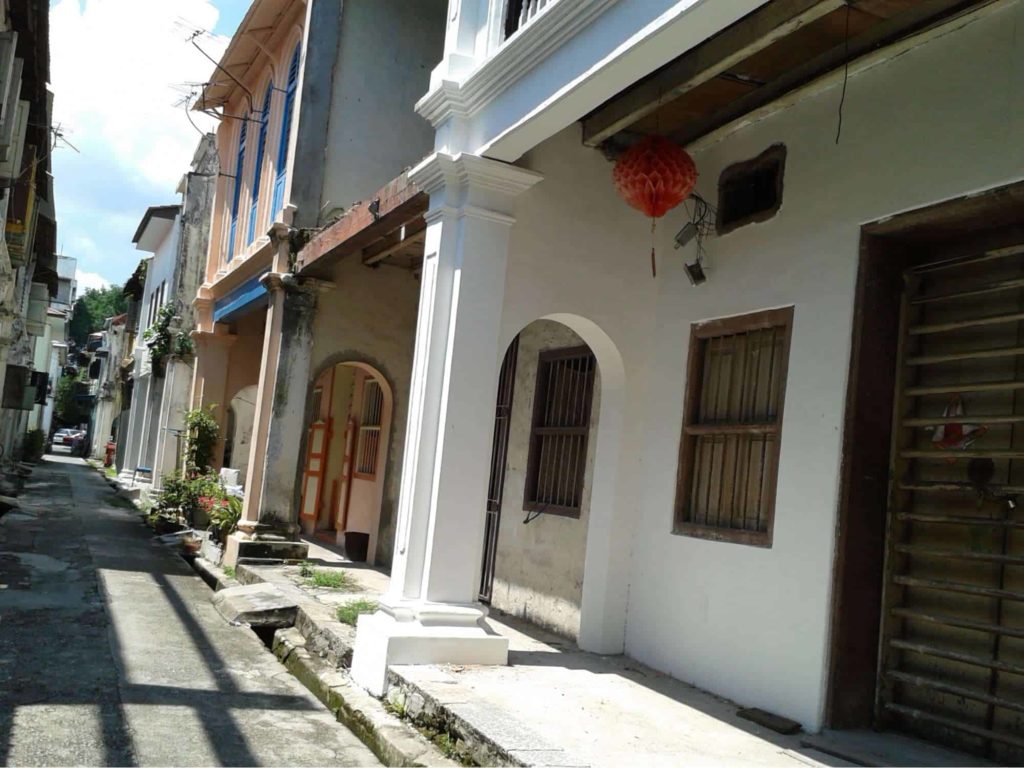 | | |
| --- | --- |
| Address | Panglima Ln. 30000 Ipoh, Perak, Malaysia |
| Budget | FREE |
| Activities | Sightseeing, local food and delicacies, cafes, pubs |
Mistress Lane, also known as Da Ni Lane and San Ni Lane, is a street in the historic district of Ipoh. It is believed that Er Mi Lane was once the quiet neighborhood of prosperous businessmen which is why it has well-known establishments scattered.
There are more than 20 two-story historic houses, each of which has a history dating back a century. The two rows of historic structures still have their worn-out wooden sash windows and damaged outside walls from British rule.
Among other local foods and delicacies, Panglima Lane is known for its traditional ice bars, marshmallow nibbles, red bean pastries and ice dessert, and pan noodles. Tourists and locals also enjoy going to craft markets, pubs, and cafes during their stay.
8. Kek Lok Tong Temple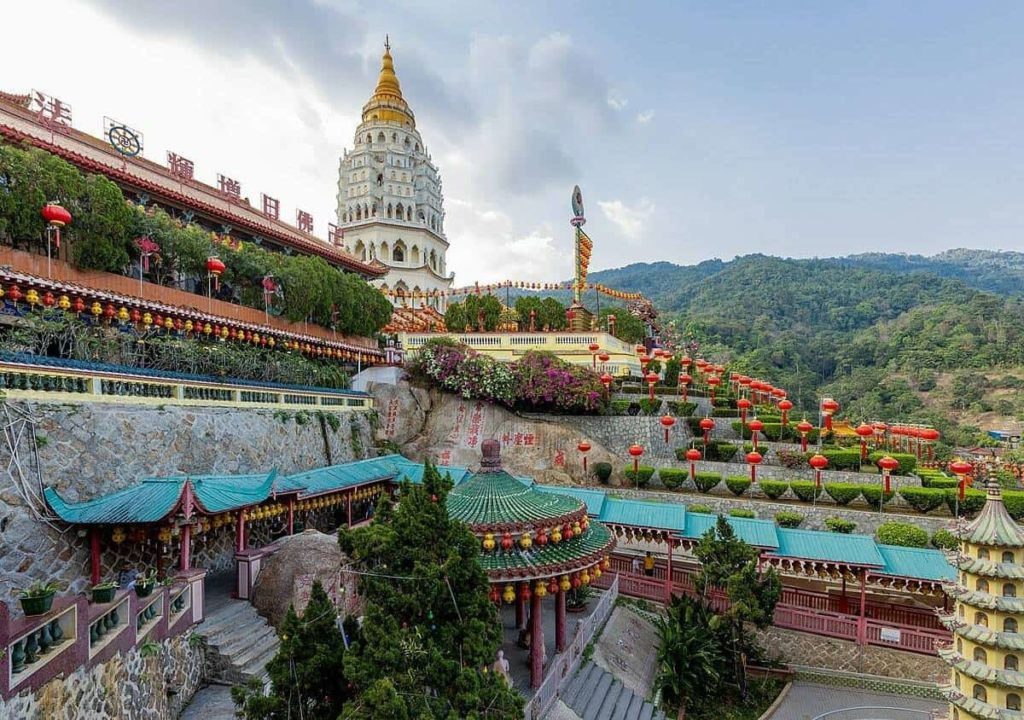 | | |
| --- | --- |
| Address | 1, Persiaran Lagun Sunway 1, Sunway City Ipoh, 31150 Ipoh, Perak, Malaysia |
| Contact Details | +60 5-542 8888 |
| Budget | 120 RM+ |
| Activities | Water park, natural hot springs, performances, animals petting, feeding sessions |
Despite being in a secluded area, Kek Lok Tong Temple, which is tucked amid calm lakes at the foot of Gunung Rapat, has grown to be a popular tourist destination. Any tourist will be delighted by the beautiful caves and the breathtaking gardens.
The Huayan Dharma Realm and the Sanqing Dharma Realm are two examples of places of worship. The cave's four walls are covered in stalactites that resemble elephant-like animals.
No cramped rooms or tangled groups of Buddhas may be found here. The sculptures are positioned to allow you a large area in front where you may observe them while maintaining a social distance.
9. Sam Poh Tong Cave Temple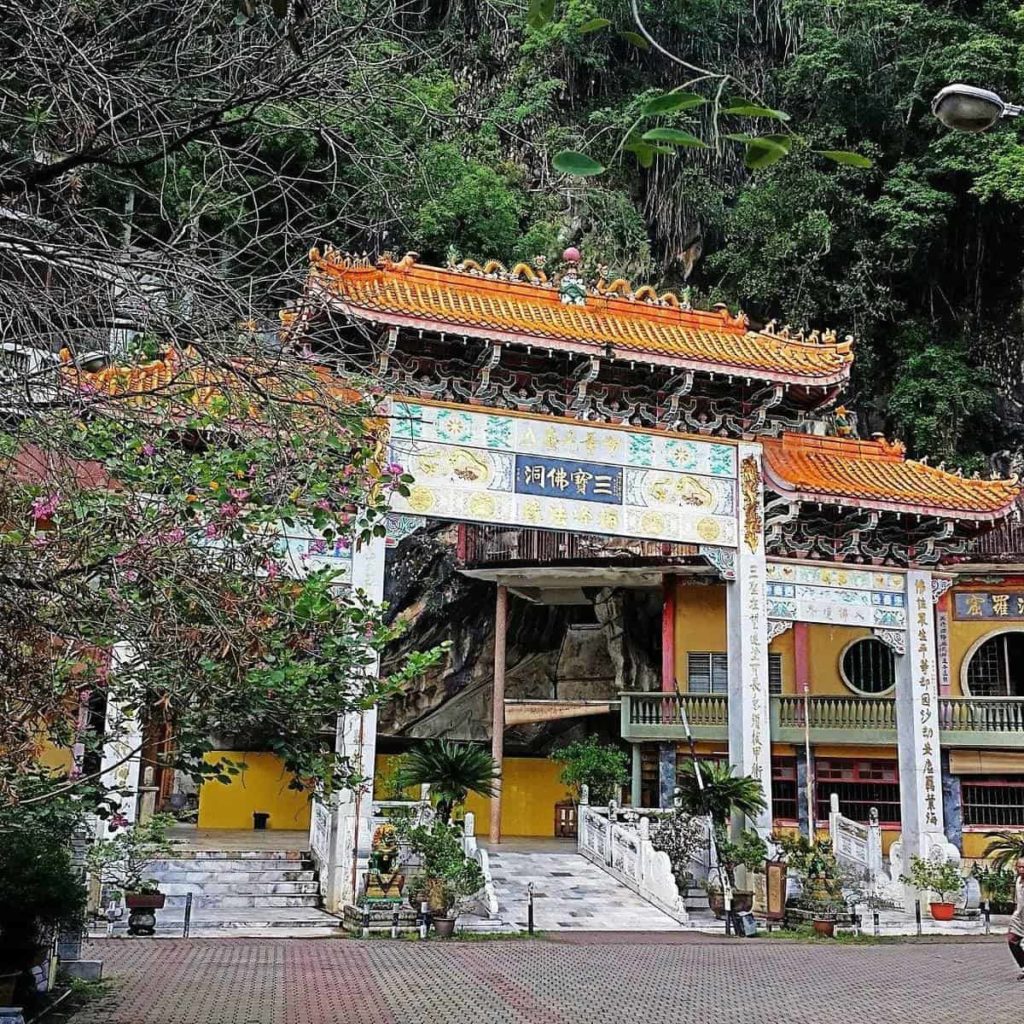 | | |
| --- | --- |
| Address | Kawasan Perindustrian Tasek, 31400 Ipoh, Perak, Malaysia |
| Contact Details | +60 5-255 2772 |
| Budget | FREE |
| Activities | Cave exploration, sightseeing, trekking |
In the southernmost part of Gunung Rapat, around 5 kilometers from Ipoh, is where you'll find Sam Poh Tong Temple. According to legend, Zheng He, the eunuch of Sanbao during the Chinese Ming Dynasty, is the reason Sanbaodong was constructed.
The Sam Poh Tong temple has nicer landscaping, even though Perak Tong has a more interesting interior to the cave and offers a nice perspective of the city. The nearby intriguing cave temples to Sam Poh Tong make the trip there much more rewarding.
The cave is home to numerous Buddha statues and is known for its stunning natural stalactites and stalagmites. You can wander to the garden at the back and enjoy the lovely scenery after navigating the lengthy cave passage.
10. The Mural Arts Lane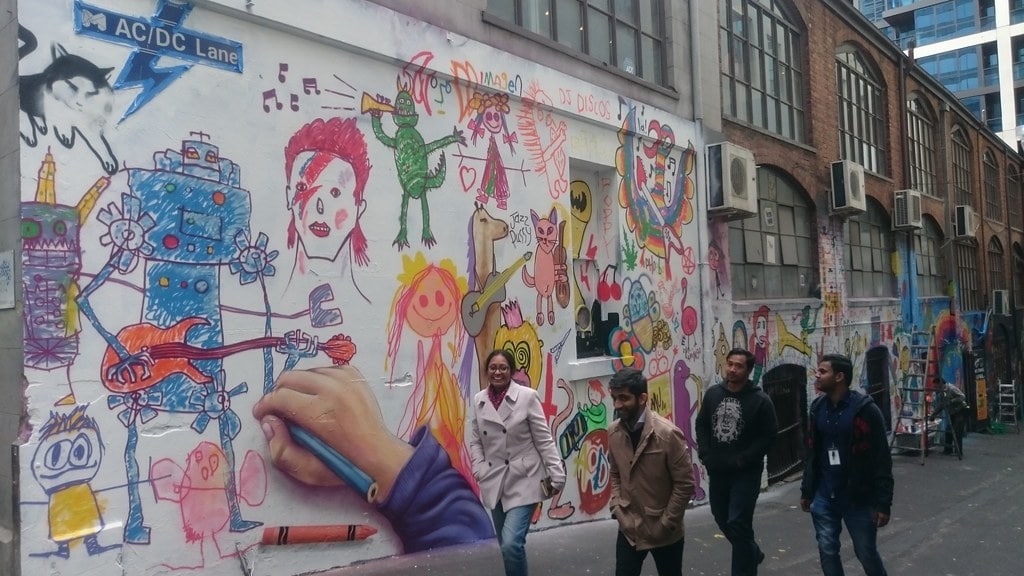 | | |
| --- | --- |
| Address | Jalan Masjid, Taman Jubilee, 30300 Ipoh, Perak, Malaysia |
| Budget | FREE |
| Activities | Sight-seeing, art appreciation |
Mural Arts' Lane, a side passageway between Jalan Sultan Iskandar and Jalan Masjid. The Ipoh Tourist Information Center created a map called the Ipoh Mural Art Trail that shows the locations of some of Ipoh's famous street art, including the Mural Arts' Lane.
In contrast to other murals, the back alley murals in Ipoh New Street are stunning works of art that are situated in a back alley. Local artists and college students make up the majority of the artists, who fully incorporate local culture into architectural murals.
Numerous vibrant artworks depicting themes from Malaysian culture have been painted on its walls, some of which were completed by Eric Lai, a local art teacher.
11. Boh Tea Estate Habu in Pahang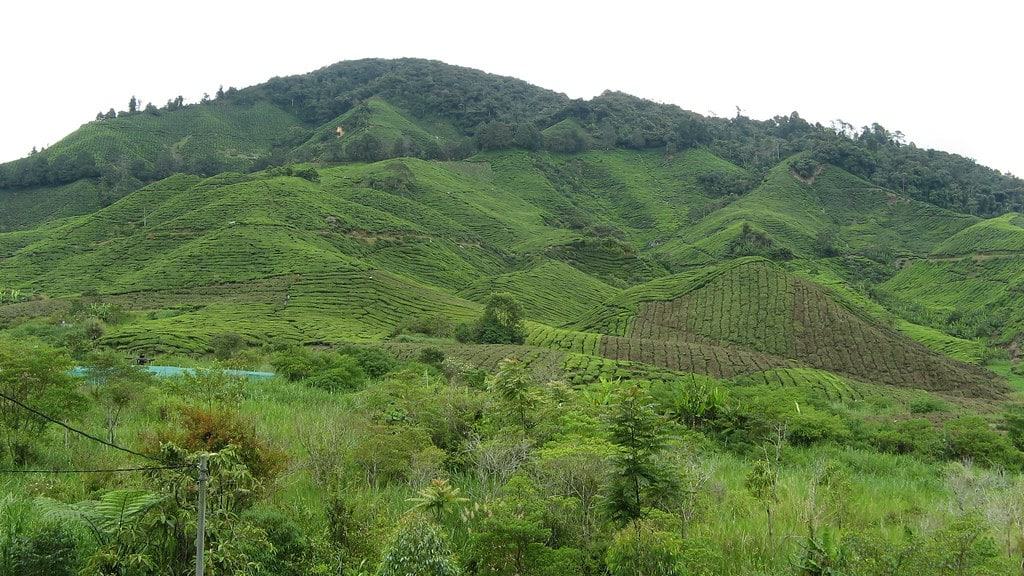 | | |
| --- | --- |
| Address | Boh Road, Habu, 39200 Ringlet, Pahang, Malaysia |
| Budget | FREE |
| Activities | Sight-seeing, trekking, tea tasting, souvenirs |
Boh Tea Estate is home to the company's first tea factory and is steeped in over a century's worth of history. For any tea enthusiast, the breathtaking trek to the tea estate for a drink of delicate, rich, and freshly brewed tea is a satisfying journey.
The tea garden also features tea plantations, factories, exhibition rooms, and tea houses where you can observe the entire tea production process and learn about the heritage of Malaysian tea culture.
In the teahouse of the garden, you can sample numerous varieties of flower tea and fruit tea, savor delectable pastries, take in the surrounding environment, or purchase tea and mementos to take home.
12. Ho Yan Hor Museum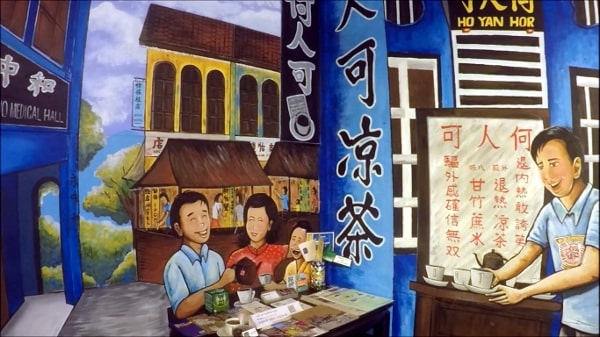 | | |
| --- | --- |
| Address | 1, Jalan Bijeh Timah, 30000 Ipoh, Perak, Malaysia |
| Contact Details | +60 5-241 2048 |
| Budget | FREE |
| Activities | Sightseeing, tea products, herbal products |
Ho Yan Hor, a well-known household brand of Chinese herbal tea since the 1940s, can be found in the Ho Yan Hor Museum. It also reveals the history and development of traditional herbal tea from the start to where it is today.
The two-story structure where Dr. Ho, the founder, started this tea is where the museum is located. The tea is made with a unique combination of quality Pu Erh tea leaves and 29 natural herbs.
The original recipe was thought to have numerous health advantages. It had antioxidants, reduced body heat, and supported recovery from ailments like the common cold.
Giving the Ho Yan Hor Museum a visit allows for a unique experience as well as a history lesson all in one which is definitely worthwhile for visitors and tourists alike.
13. Lata Iskandar Waterfall Tapah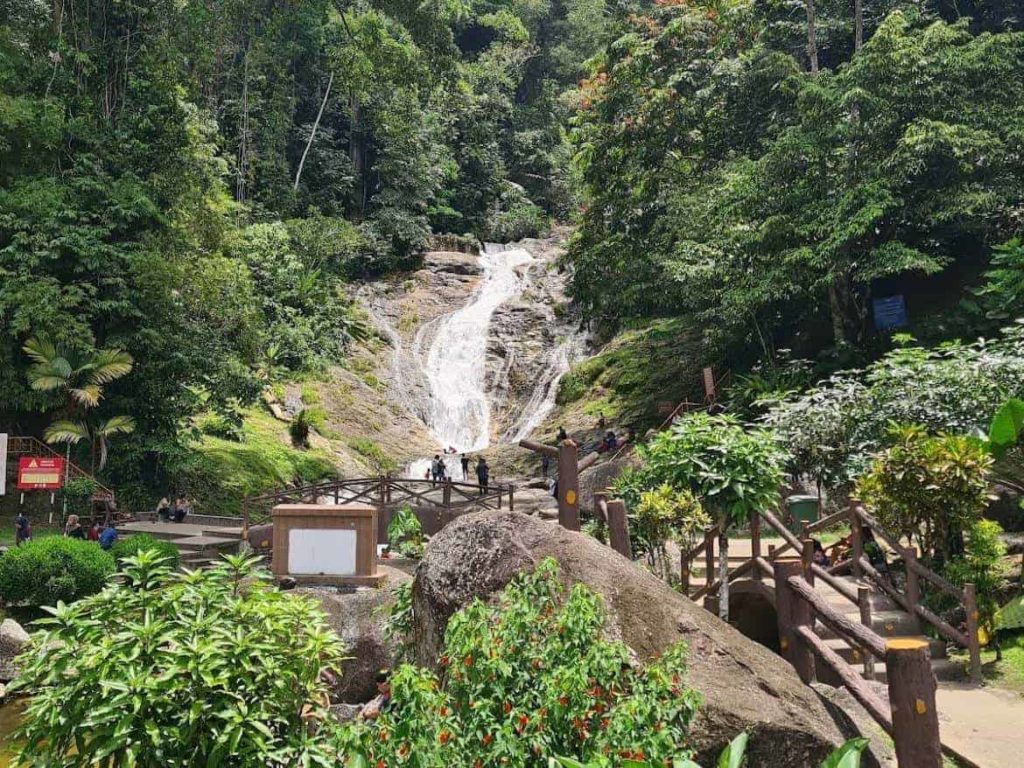 | | |
| --- | --- |
| Address | Exit 59, 35000 Tapah, Perak, Malaysia |
| Contact Details | +60 5-401 1402 |
| Budget | FREE |
| Activities | Waterfall Abseiling, sightseeing, trekking, hiking |
One of Malaysia's best waterfalls, with a beautiful perspective, is situated between Tapah and Lengli. There is a market with native stalls just beyond the waterfall entrance where you may buy petai, local fruits, and various handicrafts.
The waterfall goes down many granite stages, with the last drop reaching a height of 25 meters. It then empties into a small pool below before continuing on as a narrow stream.
At the base of the waterfall, there are a few picnic gazebos and concrete bridges perfect for that Instagram pic where you may also take in the beauty and the cooling, humid air that the cascade creates. Families can bathe securely here in the wading ponds.