Living In Selangor: What You Need to Know
When it comes to the best states in Malaysia, Selangor is way at the top. It's widely regarded to be the most developed state in the country, and has the highest number of citizens, with most of Malaysia's expats residing there.
So, what makes Selangor an attractive location to both locals and expats alike? More importantly, is Selangor actually a good place to live in?
In general, many find that Selangor is a good place to live because it is a highly-developed, accessible state with a high standard of living.
Selangor is also a popular choice for people who want to live in Malaysia. It offers excellent infrastructure, allowing it to have a booming business district, diverse shopping complexes, and in-demand residential areas.
Aside from its well-developed aspect, Selangor also boasts several lovely destinations that feature the many cultures that are present in Malaysia. With that, let's get into the many, many reasons why Selangor is a good place to live in!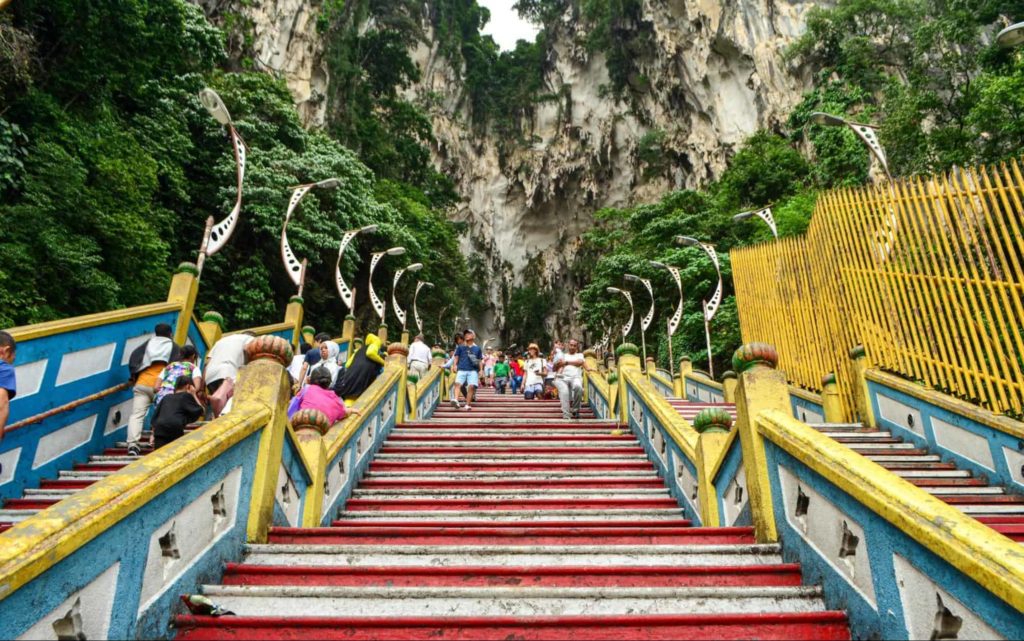 Selangor offers a high standard of living.
Our team considers this to be the best reason why Selangor is a good place to live in for anyone, whether you're a local or an expat looking to live in Malaysia.
Selangor has a value of RM 343.5 billion as of 2021, making it the richest economy in Malaysia. This is according to the press release of Malaysia's Department of Statistics on the Gross Domestic Product (GDP) of each state in 2021.
Since Selangor has a major stake in the fields of manufacturing, commerce, and agriculture, there is no shortage of work that can be found there. The manufacturing and commerce fields particularly contribute to the majority of Selangor's GDP.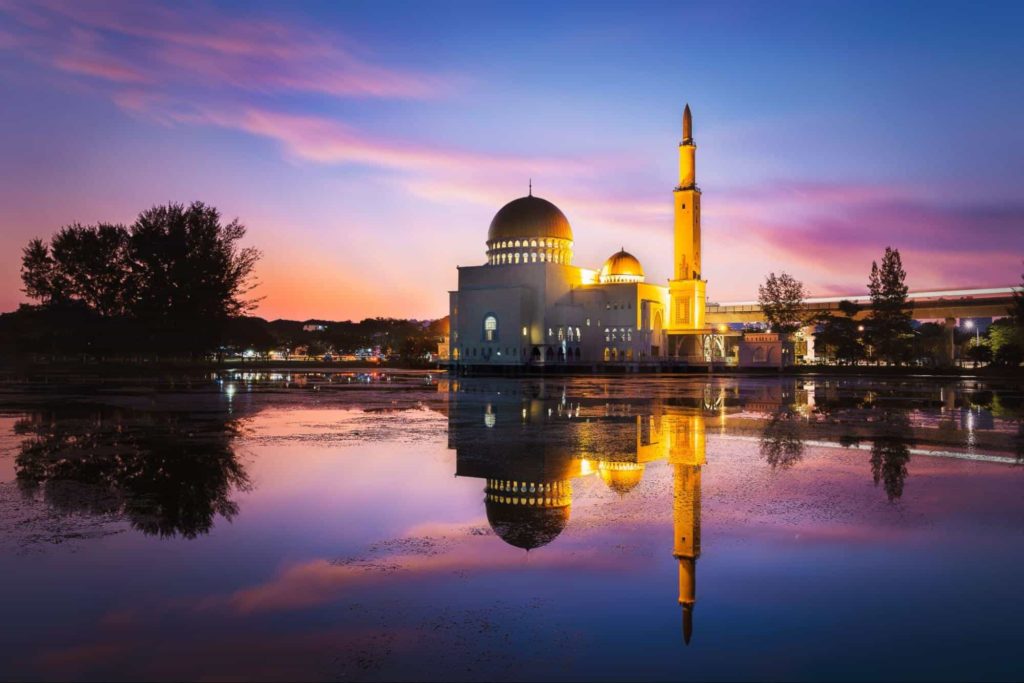 Aside from the work opportunities in Selangor, the exceptional infrastructure adds to its label as the most developed state in Malaysia. All of the Selangor districts are developed in their own ways, all with a top-notch infrastructure of public transport.
Selangor also does pretty well in the educational area. There are a lot of academic institutions in Selangor, as well as mosques, so you can always ensure educational and spiritual learning.
The state also has a great healthcare system in place. Everything from regular physical check-ups to dental procedures like implants and other major operations can be done in Selangor's state-of-the-art hospitals.
Those are just a few of the reasons why Selangor is definitely one of the best places you could want to live in Malaysia.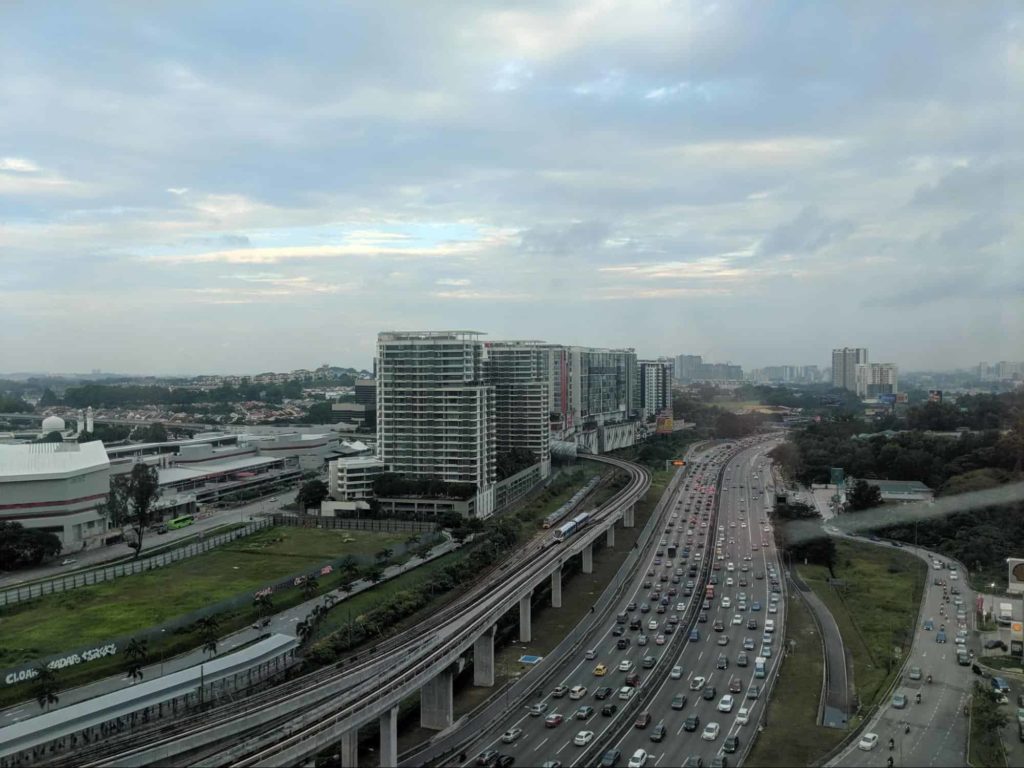 Selangor's diverse districts offer a thriving scene for its residents.
Selangor is a good place to reside in since it is one of the most diverse states in Malaysia, with justifiable living costs. The thriving scene in Selangor also makes it a hot spot for high-class residential properties.
A total of 9 districts make up Selangor, and it's considered to be the most populous state in Malaysia. Of all its districts, Petaling is the most iconic, known for its wide array of entertainment activities as well as delicious cuisines.
Each district also has different economic activities that contribute to Selangor's economic success as a state. We lay out what each district offers to Selangor, as well as the most landmarks for each, in the table below!
| District in Selangor | Main Economic Activity | Famous Landmarks |
| --- | --- | --- |
| Petaling | Shopping Malls | Sultan Salahuddin Abdul Aziz Shah Mosque, Forest Research Institute of Malaysia |
| Klang | Trade via Port Klang | Klang Royal Town Mosque, Port Klang |
| Sepang | Airline Operations, Manufacturing, Services | Kuala Lumpur International Airport, Cyberjaya, Sepang International Circuit |
| Gombak | Tourism | Batu Caves, National Zoo of Malaysia |
| Kuala Langat | Agriculture | Kuala Langat Forest Reserve (North and South), National Space Centre |
| Kuala Selangor | Ecotourism | Kuala Selangor Nature Park |
| Hulu Langat | Agriculture | Gabai River, Sungai Gabai Waterfalls, Congkak River Forest Recreational Center |
| Hulu Selangor | Manufacturing | Bukit Kutu, Kerling Hot Spring |
| Sabak Bernam | Agriculture | Sabak Bernam Waterfront, Bernam River boat ports |
The majority of the districts in Selangor contribute to the state's economy through agriculture. A lot of the agricultural output from Selangor are things like papayas and star fruits, palm oil, and rice.
Tourism is also another thing that Selangor thrives in. All the districts have famous landmarks, and some districts also have nationally relevant landmarks like the National Space Centre in Kuala Langat or the Batu Caves in Gombak.
With all that, whenever you find yourself in Selangor, you'll definitely never run out of things to do and to admire about the entire state.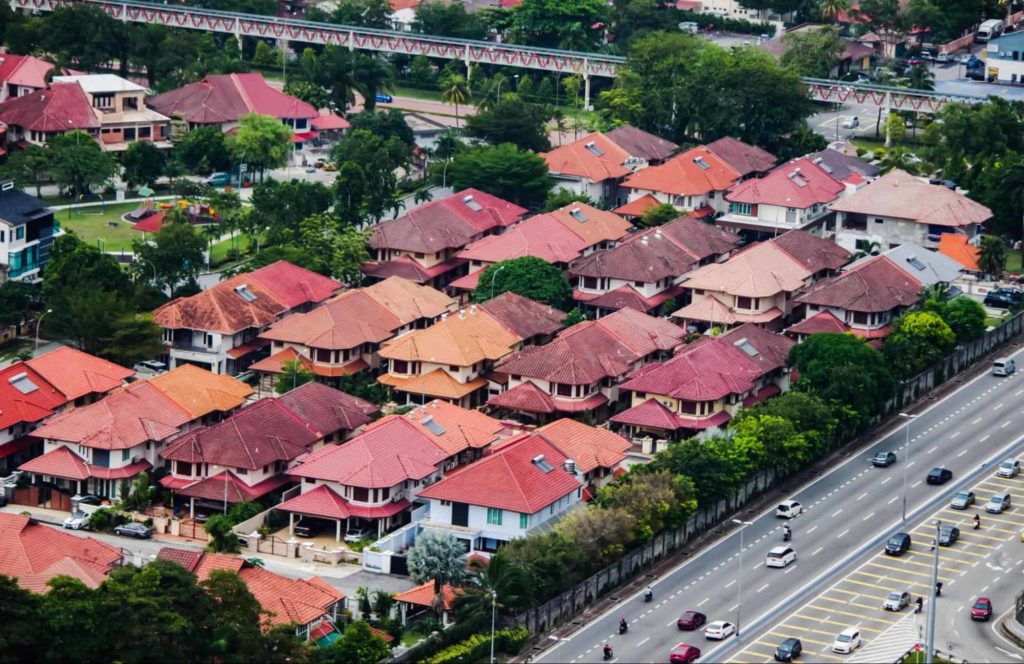 The cost of living in Selangor is worth your money.
Being the most developed state in Malaysia, it's guaranteed that Selangor has a bit of a higher cost-of-living than other states. However, the higher costs are totally justified since Selangor offers many amenities and opportunities to its citizens.
It costs about RM4,475 ($1000) for an individual to comfortably live in Selangor. This covers the usual monthly costs of rent, transportation, utilities, leisure, and dining out.
We gathered the usual monthly costs that one could expect to have in Selangor in the table below:
| Monthly Costs in Selangor | |
| --- | --- |
| Rent/Housing | RM160 ($36) to RM580 ($130) |
| Utilities | RM40 ($9) to RM80 ($18) |
| Transportation | RM160 ($36) |
| Dining Out | RM18 ($4) to RM67 ($15) |
| Leisure and Recreation | RM18 ($4) to RM121 ($27) |
Data sourced from: Travel Safe – Abroad
NOTE: The prices we indicated above are just a general range for monthly costs in Selangor for an individual.
Rental Costs in Selangor
How much the rent costs in Selangor does depend on your preferred location and type of property. In the centres for major Selangor cities, a one-bedroom apartment usually has a monthly rental of RM1,120 ($250).
Of course, renting outside city centres can save you a ton of money. This can be a good option since you also have to take into account the cost of utilities in Selangor which can get a bit steep.
If you decide to live outside the city, you can easily get to the centre by getting a monthly transportation pass which usually costs about the indicated price in the table above.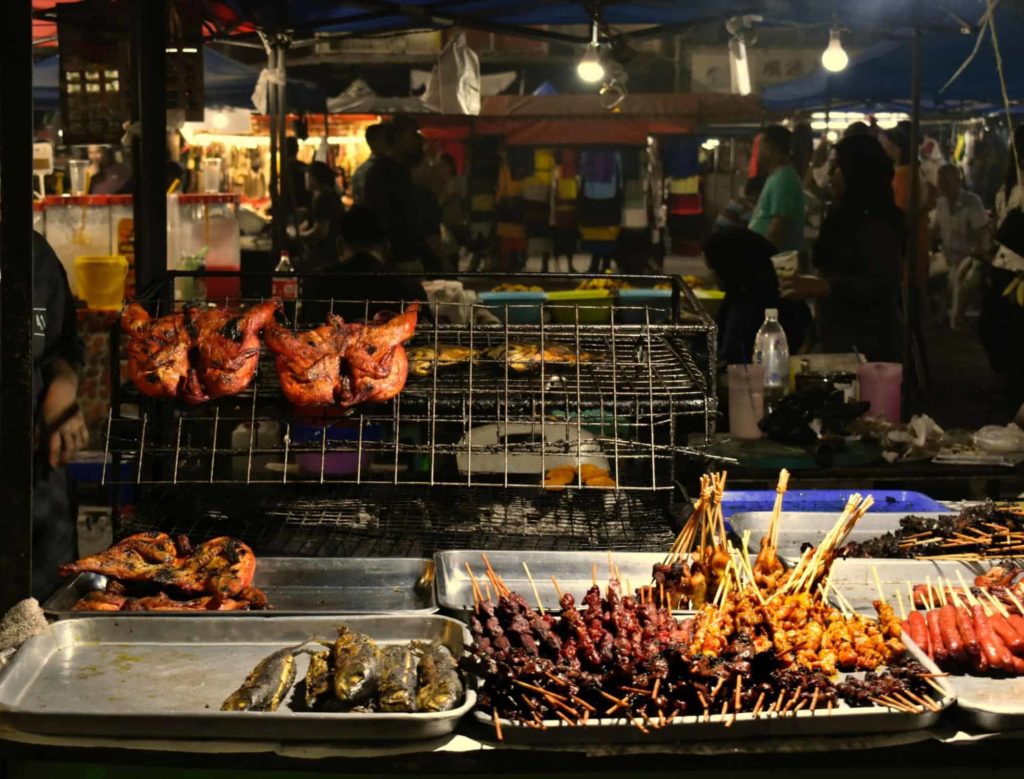 Food, Entertainment, and Recreation Costs in Selangor
Selangor is also home to different kinds of cuisine, including authentic Malaysian cuisine, with hearty satay spots, delicious dessert places, and even cafes with the tastiest drinks. 
For just those alone, dining out in Selangor is a must-try so you should definitely allot some part of your monthly budget to it.
Various recreational activities like going to the movies or getting fit at the gym are mostly cost-friendly in Selangor, which is a plus for a balanced lifestyle.
Overall, the monthly costs in Selangor are mostly in the average range for monthly costs in Malaysia. You can really get by in Selangor with the amount we mentioned above especially if you're a single person with no dependents.
On the other hand, families looking to live in Selangor might need a bit more to live comfortably. A monthly income of RM7,000 ($1,550) for a family with two children would be enough for a comfortable Selangor life.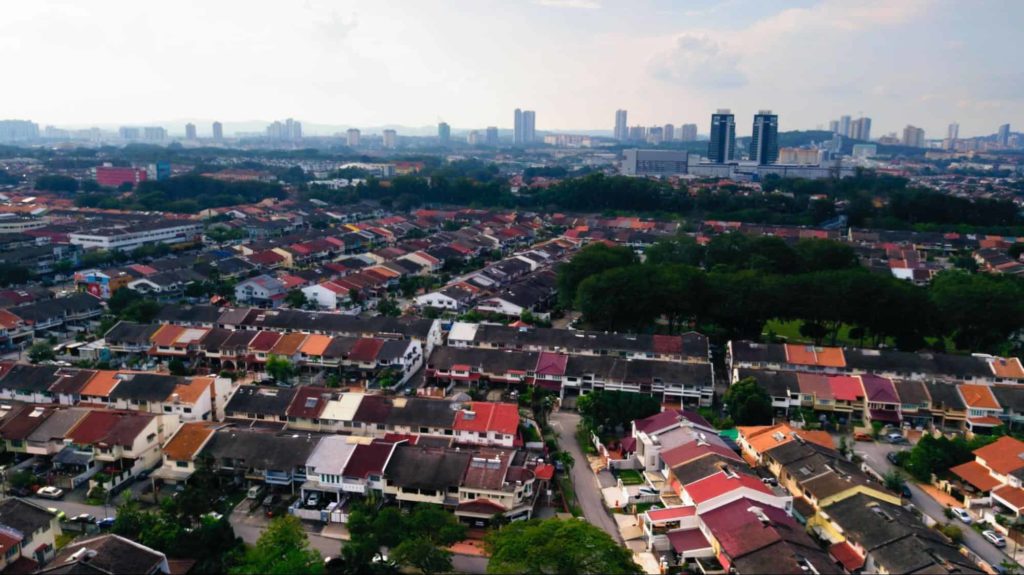 Selangor has a continuously improving infrastructure due to the high demand for residential properties.
With spacious living areas close to the many offices and places of work in Selangor, it's no wonder that there is a consistently high demand for residential properties there.
At the height of the COVID-19 pandemic, the state recorded a 2.8% growth in the demand for its terraced houses. This made Selangor the lone state with a positive demand growth in 2020, something that seemed impossible during the pandemic.
What does this mean for people who live in or who want to live in Selangor?
Since Selangor has a high demand for residential properties, developers will always be looking to build more properties there. That entices more businesses and corporations to set up shop in the city, contributing to an improved infrastructure.
An improved infrastructure also means that there will be endless job opportunities for people living in Selangor. You won't need to worry too much about where to find a new job in the city!
In Selangor, there are numerous neighbourhoods that contain high-demand residential properties. Some of these can be found in different cities in Selangor like the well-connected Petaling Jaya, the accessible Puchong, and the historical city of Klang.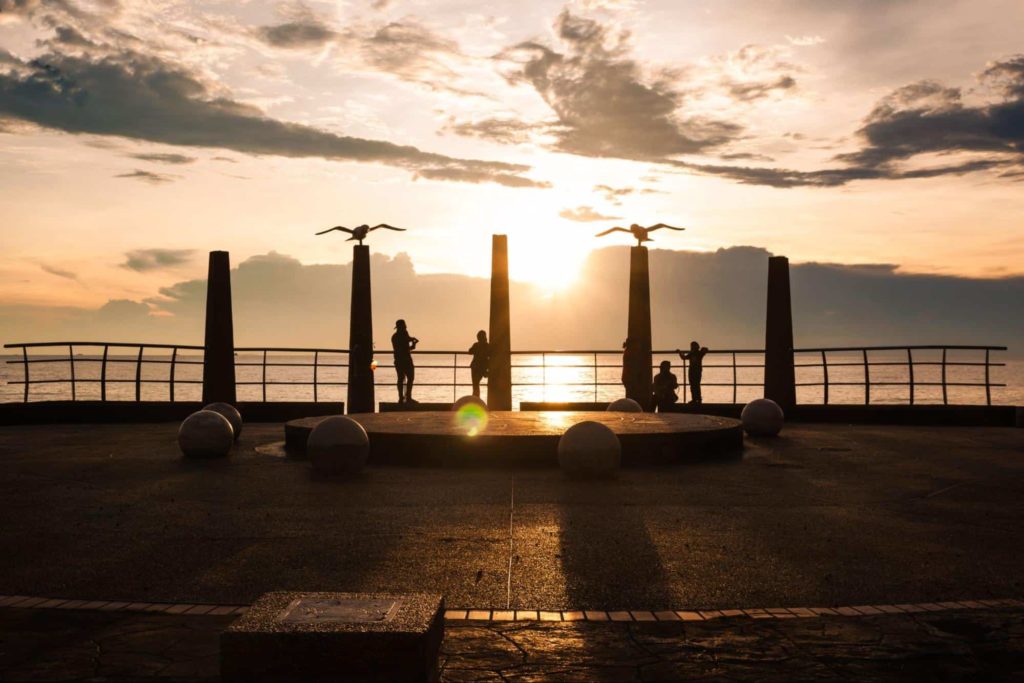 Is Selangor a good place to live in? Here are our final thoughts!
There is no doubt that living in Selangor is a top choice for many people looking for more opportunities and changes in their lives. Many of the reasons we mentioned above can definitely contribute to a higher quality of life in Malaysia.
Selangor may not be the perfect state but there's a reason that it is the most developed state in the country. With endless opportunities in terms of education and work, it's easy to make the choice to experience Selangor living.
FAQs about Selangor Being a Good Place to Live In