The First-Timer's Guide to Moving Out in Malaysia
It's a fact that times and people change. From starting an independent life to pursuing a dream career, it's sometimes inevitable that people have to move out of their current homes.
Since it's a tough choice and a new beginning, a lot of arrangements and preparations should be made, and we are here to help you out with this simple guide for moving out in Malaysia.
This will cover the important aspects of your move such as planning your budget, choosing the right place, and life advice that will ensure it will be a successful one.
If you're ready to see them, kindly scroll down.
Valuable Tips For Moving Out in Malaysia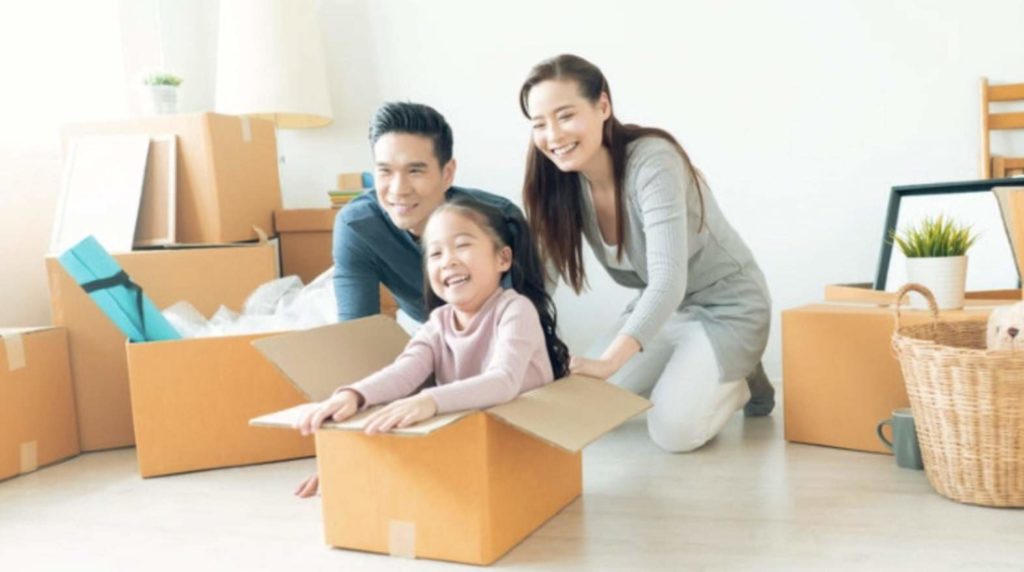 Moving out is one of the most daunting tasks a homeowner can have. But, it doesn't have to be, if you apply the tips we've listed below.
1. Consider your reasons for moving out
Before you look forward to a new home and its possibilities, it's high time to consider your reasons first, and think about whether it's the right decision to make.
Moving out is a big business because you will have to start anew by possibly finding a better place of work, paying rent, making new friends, furnishing the house, amongst other things.
Are you ready for it? Can you live alone or with a roommate? Does your budget cover it easily or not so much at this point?
Why is it important to think all these through? Because some movers only wasted a lot of money, time, or labour that it could have been better if they did not move out at all.
You have to do it for the right reasons which align with your heart and mind. Yes, if you live with your parents, ask for their second opinion too, as that might change your mind.
Otherwise, if you've already made up your mind and are 100% sure of it, then make your move. At least, you are ready for what's ahead in this event and can most certainly deal with them.
Also, to build up your XP in living independently, away from your parents, which is hard by the way, you can first practise managing house duties or your budget on your own for a while.
For this, ask your parents if you can clean the house, prepare meals, or pay the rent for them. You might even want to consider living in a hostel, a serviced apartment, or renting a home for the short term just to see what that feels like.
If you show promise in doing these things, then you're probably ready to move. But, if not, you'd need to do more practice.
2. Search for the right place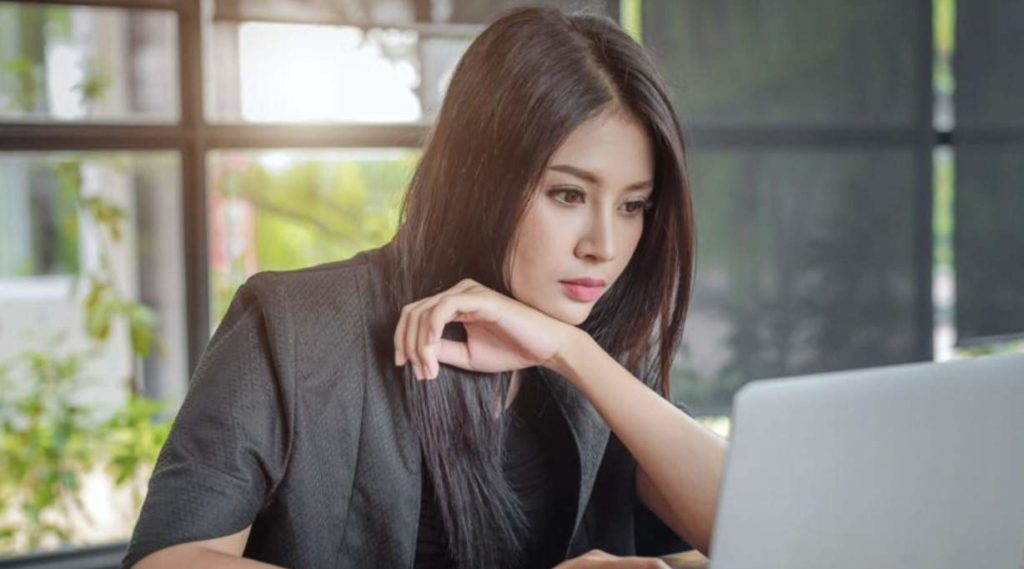 Now comes the big question: Where and what kind of house are you going to move into?
As a general rule of thumb, it should dovetail your budget, taste, and lifestyle. Location counts too, and picking one close to the city centre may save you huge in transportation.
It helps to explore or narrow down your choices first online. There are lots of trustworthy websites for property search, although you still have to be wary of each seller.
Try iProperty, DurianProperty, or PropertyGuru as these are the leading choices of homebuyers and have tons of property choices available for sale and rent. 
In using these platforms, you can even browse for your dream home on your phone as you're running an errand or commuting to work.
Anyway, be careful not to jump into signing the lease. If you find a prospective house, find out more about it by contacting the seller and visiting the site so you get to know whether or not it's for you.
3. Calculate your budget
It may not be the most fun to do, but calculating your budget will allow you to know whether your moving out will be a viable one.
About living in the new house, you can calculate the budget in terms of the food, water, gas, electricity, and transport costs, as well as the rent and rental bond (as much as one month's rent).
After that, you can think about your car, entertainment, gym membership, and other expenses that aren't as essential as the first group we mentioned.
As such, it's extremely important to have a stable job so that you can afford all these things. Otherwise, moving might not be the best option for you at the moment.
4. Learn to cook for yourself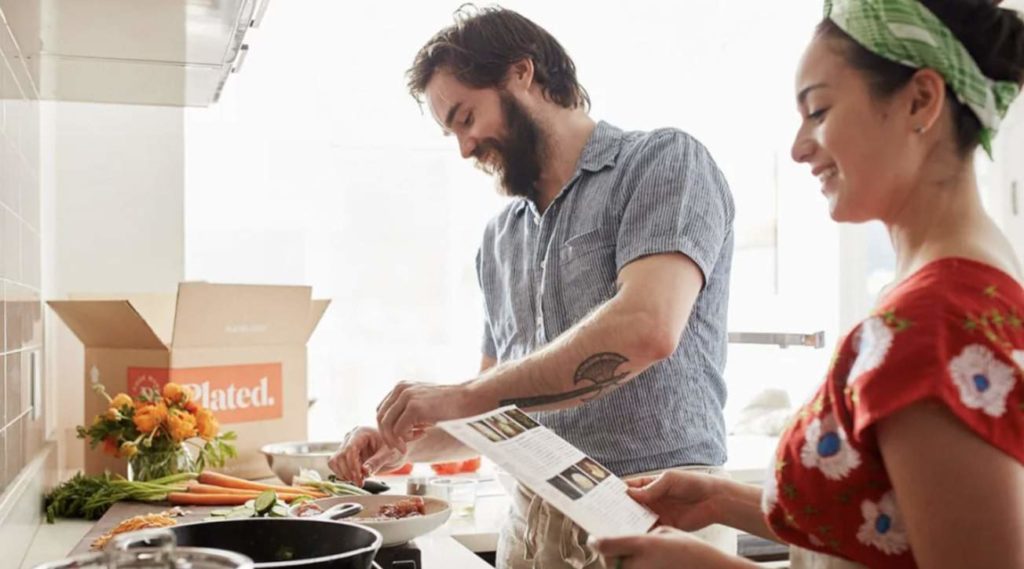 Cooking is more than what women do. It's a survival skill that will sustain you every single day you're in your new house, and you can keep getting better and better every time you do it.
This is what you have to work on before moving day. At least, you should know how to prepare simple, nutritious meals and reheat leftovers safely for yourself and your family.
Surely, this is a lot better than taking away food every night from GrabFood or other food delivery services, or a restaurant. That will not only be good for your health but also for your budget.
5. Keep a checklist of all your things
Even if you get an expert mover to assist you, you have to do your part. And that is to make sure you receive everything when you get to your new home.
To do this, you can make a checklist of all items that are to be moved. Mark each box by number or even take photographs if you have to for proof of condition.
If you find an appliance or clothing to be impractical to move, you can give them away to a friend or relative, which will save you the stress of lifting and moving them.
If you need packing supplies, your mover most certainly has them. But, if you choose to move DIY, you can try asking them from a colleague or acquaintance so you won't have to spend anything.
6. Enlist the help of a pro mover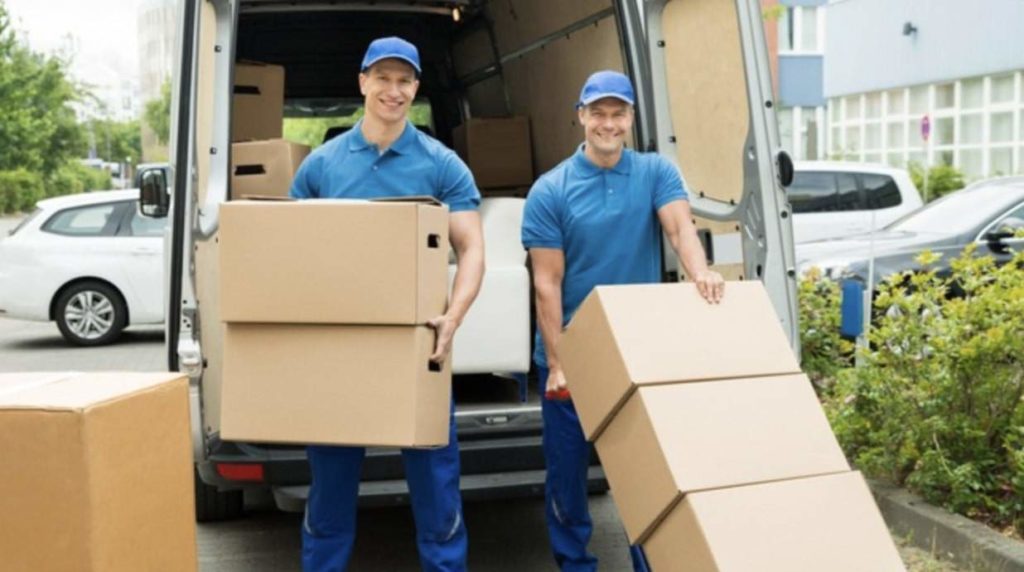 You are already worrying about the many things associated with moving. This includes the expenses, house hunting, personal skills, the people who will help you, to name a few.
Given this, why not let a professional mover handle the heavy lifting and careful packing for you? Although this will cost you extra, they are experts in the field and can pack and move your items efficiently and safely.
You can even get affordable moving insurance—all handled by the mover or an independent company—to protect against the risk of property damage during transit. Also, they can tailor the move to your needs and preference, as well as fulfil your special requests.
7. Beef up your home security
Because you will most likely live alone than not, it can be a good idea to invest in home security devices. Installing a security door or digital lock, for instance, will discourage scheming thieves from breaking into your home.
When going out to work, you should take care of the keys as much as possible. Carry it with you inside your wallet, in your purse, or entrust it to a responsible friend.
If you have a spouse or family member that needs to go out in the day, give them a spare key so they can enter the house when they come back, just in case you're not at home.
Keeping the keys in good hands should keep the locksmith and his after-hours fee out of the way. Further, don't put the key above the door head or under the doormat as it could get lost.
8. Never be afraid to ask for (financial) help
It's true that we're not able to make the best decisions for ourselves sometimes. In that case, the only thing you can do is to accept your fate, and just work with what you have as best as you can.
In difficult times like these, you should not be afraid, or be shy, to ask for help. The first people you can lean on are your family and close friends, since they know and care about you.
You can also apply for a loan like a personal or payday loan. However, we don't recommend the latter because it can leave you in a worse financial state than before.
If those are not possible, though, there are lots of financial aid and community groups in Malaysia that can assist you, including the following:
9. Be friendly and respectful to your flatmates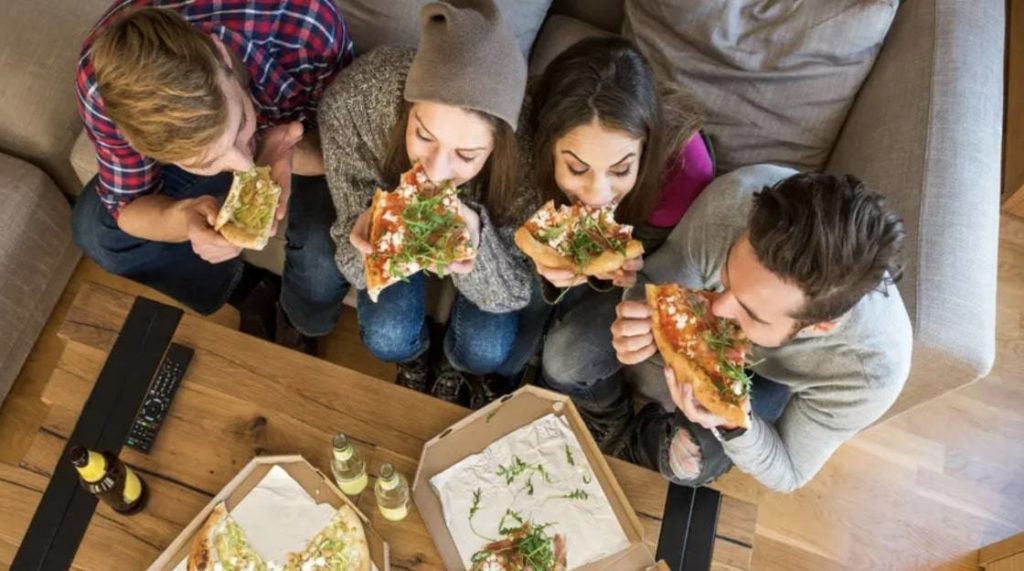 We can't usually choose who our flatmates will be, but since you're going to see them for as long as you're in the flat, you have to be friendly and respectful to each other.
Who knows? He may become one of your good friends even if sometimes both of you bicker, argue, or want to hit another with a steel chair.
Also, you have to communicate with that person and find a common ground. He may be able to help, after all, in times of need, such as to recommend to you a good doctor, chiropractor, or dentist.
10. Do your household chores regularly
You'd want to maintain your house regularly to keep it clean, comfortable, and sanitary. After all, you've invested in it or paid your hard-earned money for it.
A pile of laundry will give you fewer clothes to wear, a dirty kitchen will be a breeding ground for insects, an unsanitised bathroom can reek and much worse, affect one's health.
This is where having your own cleaning equipment comes in handy at home. You should at least have a vacuum cleaner, cordless vacuum (for more convenience), dishwasher, and humidifier to purify the indoor air.
If you are a bit forgetful or busy, you can then get an illustration board and write down your chores. Use coloured chalk and check off the chore when done to make it fun.
If you're staying in a flat or a shared house, you can clean the place with your roommate. This way, you won't do all the cleaning work and the house will be habitable for both of you.
Plus, don't forget to maintain the appliances to keep them functional and long-lasting. For example, to keep your energy usage and bills low, it's advisable to regularly hire a tradesman to service your aircons.
A lot of homeowners forget about this part, but leaving your former abode clean is just as vital as keeping your new house clean.
Doing this shows that you are tidy, organised, and have respect for your landlord or family and their property. In fact, you would want to be treated the same if the characters are reversed, right?
So, remember to do this, but don't worry if the place has become so dirty, as there are thorough cleaners who can help you out with that. Also, forget about the cost if what it means is you'll save time and headaches come move time.
11. Celebrate your new home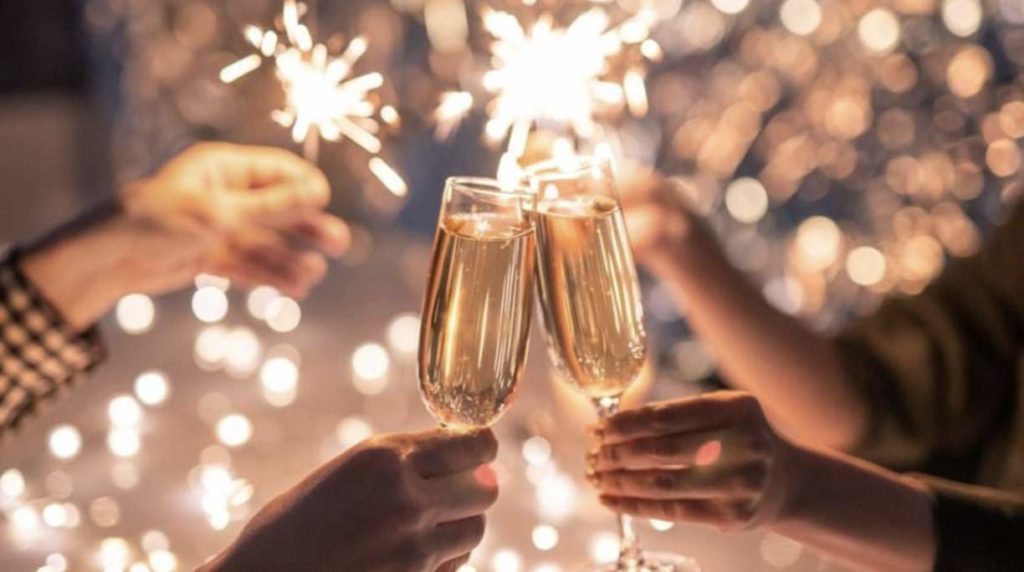 For luck, you can set up a party or small gathering after you've moved into your new house. You can invite your closest family members, friends, and neighbours to the party.
You would need food, beverages, cakes, flowers, hampers, or board games (perhaps) for the kids. Don't forget to play wonderful songs that most of the people there would like.
Also, remember not to get too worked up about the event. Of course, friends or a professional party planner can help you if you're feeling overwhelmed with preparing for the occasion.
12. Spruce up your new house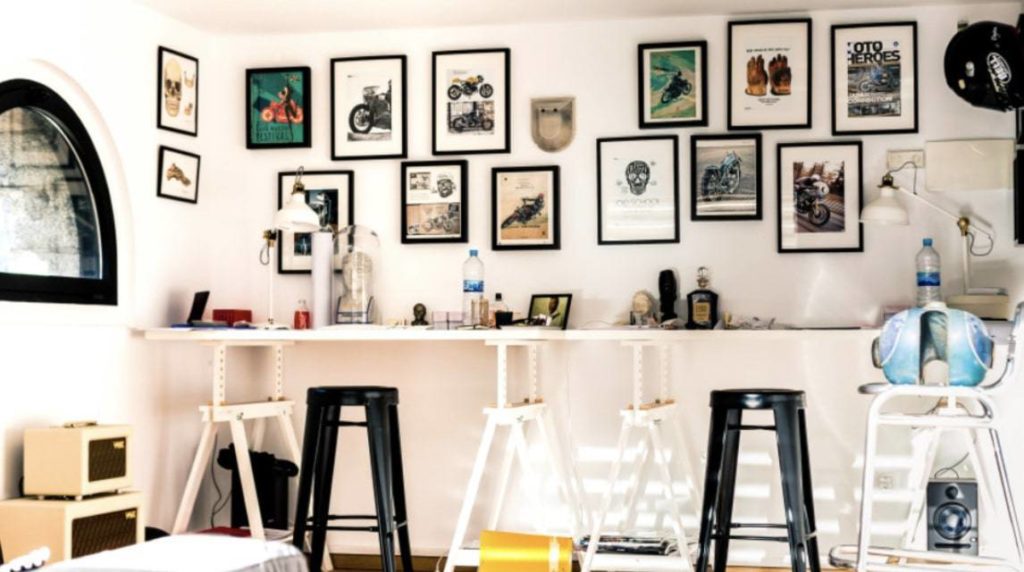 The cool thing about owning a house is you get to dictate the kind of decor you want it to have. Though the exterior decor and furnishings can already be there, you can always modify the interior decor.
That makes you fond of your new home, as it expresses your personality in the form of the colour tones, item organisation, spaces between the things, and the like.
Here's a brilliant idea: you can decorate your home with fresh plants, your favourite books stacked atop each other, a painting, a turntable, or a DIY craft, depending on what you want.
Doing that will surely help you adjust to your new setting and remove any feelings of homesickness. And you don't have to call an interior designer—as your passion and creativity will suffice.
13. Take out a homeowner's or renter's insurance
In owning or renting a home, there are always risks of theft, damage, and destructive natural events, which can cost you a fortune to fix the house.
Note that a homeowner's insurance covers your home plus garage, whilst renter's insurance covers only your property in the rental building. Floods and earthquakes aren't normally covered unless you get special insurance.
To deal with fortuitous events, it helps to be insured. Being insured means that your property can be repaired or replaced for you at no to minimal cost.
You will either have to pay a yearly lump sum or monthly payments for this. If you pay a claim, be aware that you have to pay the fee for processing it.
The costs for taking out homeowner's or renter's insurance aren't that much, and it's always better to be safe than sorry, especially since things are unpredictable.
However, before you buy a policy, make sure to compare the different ones on the market and read the fine print. That will help you get the best coverage and value for your money.
Conclusion
And that completes our first-timer's guide for moving out in Malaysia! Hopefully, you've learned something and picked up a thing or two to make your future move that much easier.
The important thing is to give yourself time to think about the move. Practice doing what you'd need to do on your own when you move and do things efficiently and on time.
Other than that, if you have any questions or comments about our guide, kindly let us know and we'll get back to you as soon as we can.
FAQs about Moving Out in Malaysia