The First-Timer's Guide to Buying a Home in Malaysia
Planning on buying a house soon? You're right on cue, as we made a complete guide here that simplifies the somewhat complicated process you'd have to go through.
No need to worry or spend lots of time researching about the process. Our goal with this guide is to get you the house you've always dreamed of that fits your style and budget.
Later on, we'll also discuss the pros and cons of buying a new home and enumerate the common mistakes of first-time homebuyers so you can avoid them altogether.
Ready? Let's go!
How Much Does a House Cost in Malaysia?
Houses for sale in Malaysia vary based on the property type and location.
Generally, homes cost between RM300,000 to RM500,000, terrace homes range between RM300,000 and RM800,000, and apartments and condominiums run in the middle spectrum from RM300,000 to RM600,000.
So you can see these figures at a glance, we put them in the table below:
| Property Types | Cost Range |
| --- | --- |
| Landed homes | RM300,000 to RM500,000 |
| Terrace homes | RM300,000 and RM800,000 |
| Apartments and condominiums | RM300,000 to RM600,000 |
Also, we think it's important to compare the house costs in various Malaysian states and cities. Not doing this will make you miss out on the vital information you need to know as a buyer.
Now, below is the data for the residential price study for quarter 1 of 2021 as conducted by the National Property Information Centre.
This serves as a benchmark that will greatly aid you in making your house-buying decision, whether you're buying a single house or investing in multiple properties to earn a profit.
| Malaysia/Malaysian City or State | Average House Price |
| --- | --- |
| Malaysia | RM300,000 |
| Johor | RM350,000 |
| Kedah | RM205,000 |
| Kelantan | RM234,000 |
| Kuala Lumpur | RM498,000 |
| Labuan | RM325,000 |
| Melaka | RM208,000 |
| Negeri Sembilan | RM220,000 |
| Pahang | RM230,000 |
| Perak | RM235,000 |
| Perlis | RM235,000 |
| Pulau Pinang | RM300,000 |
| Putrajaya | RM650,000 |
| Sabah | RM300,000 |
| Sarawak | RM330,000 |
| Selangor | RM395,000 |
| Terengganu | RM290,000 |
As you can see, the country has an average house price of RM300,000. Putrajaya offers the most expensive houses, Kuala Lumpur has the second most expensive properties, whilst Kedah has the most affordable homes.
What Are the Other Upfront Costs?
The 10% down payment (if you didn't apply for a scheme) isn't the only cost you have to deal with. You would also have to pay for other expenses such as the following:
Be aware that the cost standards indicated below may vary from the actual ones. This only serves as a guide or reference.
| Upfront Costs | Estimated Amount |
| --- | --- |
| Down payment | 10% of property price |
| Stamp duty on Sale and Purchase Agreement (SPA) | RM10 per stamp |
| Stamp duty on Memorandum of Transfer (MOT) | 1 - 4% of property price |
| Stamp duty on loan agreement | 0.5% of property price |
| Real estate agent fee (optional) | 3% of property price |
| Mortgage insurance | Depending on your policy or needs |
Miscellaneous Charges
Unfortunately, there are more costs that you must pay initially, but this is as far as they can go.
Apart from the stamp duties, mortgage insurance, and down payment, you have to pay for property appraisal, legal fees for SPA and loan agreement, and bank processing fees.
How to Buy a Home in Malaysia
You have to let go of the notion that buying a house is hard and stressful. Although it's true in some sense, this is only a roadblock and won't really help matters.
Instead, focus on what can be done at the moment, one step at a time. And while you're at it, simply enjoy the whole process and learn what you can as you go on.
So, here are the simple steps to buy a home in Malaysia! We will tackle everything that you need to know to make a smart investment decision.
1. Determine your budget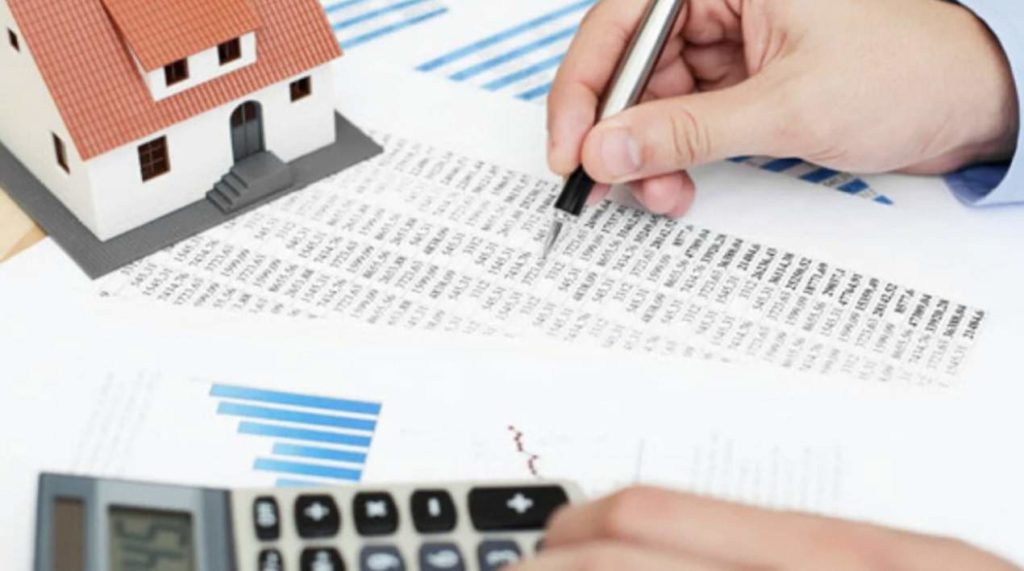 When it comes to buying a property, knowing your budget is the most crucial step. It lays out all your options before you and closes the ones that are beyond you.
Basically, you would have to pay the house price. Because the amount is naturally skyrocketing, you'd need to take out a home loan.
In this regard, we suggest using online tools first to find out about your loaning possibilities. Among them are the following from PropertyGuru:
Aside from that, keep in mind that you are required to pay a downpayment, equal to 10% of the total property cost. So, make sure to consider this for your finances for buying a house.
On the lookout for affordable housing options? Malaysia has a few property schemes you can avail of if you are eligible and submit the requirements.
Kindly have a look at the table below for some examples. Note that the houses available for each one differs in value.
Housing Scheme
Benefits
Eligibility Requirements
MyHome
Affordable housing 10% down payment is waived

• Must be over 18 years of age

• Must be a Malaysian citizen

• Must be your first home purchase

• Family income no less than RM3,000

• Family income no more than RM6,000

BSN MyHome
Financing up to RM300,000 Financing margin up to 100% (inclusive of MRTA/MRTT & LTHOT) Financing period up to 35 years

• Malaysian citizen aged between 18 to 60 years old

• Individual/joint applicants

• Proof of self-employment

• Minimum income: RM1,000 per month

• For financing of first home and for own residence only

• Financing only for low cost or average properties

My First Home
Financing up to 110%

• Malaysian citizen

• First-time house buyer

• Salaried worker or self-employed individual

• Single or joint applicants

• Gross monthly household income:

• Up to RM5,000 for single or joint applicants

• Between RM5,001 and RM10,000 for joint applicants (subject to a maximum gross monthly household income of RM5,000 per applicant)

• No record of impaired financing for the past 12 months

Residensi Wilayah
Affordable housing

• Malaysian citizen

• 21 years old and above

• Born, living or working in a Federal Territory

• Single borrowers: maximum gross monthly income of RM10,000

• Joint borrowers: maximum gross monthly income of RM15,000
If you don't qualify for a housing scheme, don't give up. Keep looking as developers are continuing to dish out many good housing deals.
They offer financing deals where you don't have to pay a discounted or no down payment at all. The important thing is to find the best house scheme based on the property you like and your budget.
As for the cost breakdown of buying a home in the country, please refer to the price guide following this section.
In summary, you would have to pay for the down payment (including the earnest deposit of 2%, part of the 10% we were talking about), stamp duties, mortgage, real estate agent fee, and other miscellaneous fees.
But, the main payment you have to complete is the loan, which you have to pay with interest according to your chosen payment term.
If you can keep this up religiously, the home will be completely yours both in name and use.
Speaking of which, the loan price will depend on the property price, interest rate, and payment term (from 15 to 70 years).
You can either choose a shorter or longer term to repay your mortgage loan.
Whilst a long-term loan will require you to pay smaller amounts over a longer period, a short-term loan will need you to pay a higher amount over a shorter period, but at lower interest rates, so if you plan to get big savings, the second one is for you.
2. Hunt for the ideal house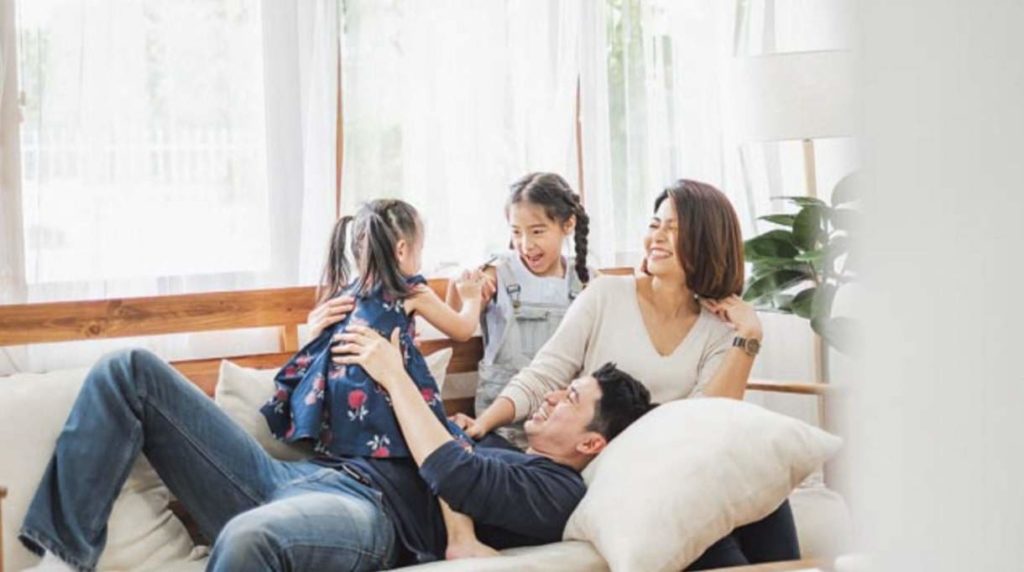 Now that you know the budget you have for a new home, it's time to find the ideal house.
There are lots of property sites out there that let you filter your search to your specific preferences and needs. There are also fun and great blogs that feature new properties for sale, buy, and rent.
Among them are PropertyGuru, iProperty, PropCafe, Penang Property Talk, and the list goes on.
You can find tons of great properties there with accompanying photos and information. Also, you can schedule a visit with the seller to get a feel for the new home.
Of course, you might want to call in a real estate agent to assist you. It's going to give you an advantage, since they know the market, have many developer connections, and can handle the mountain of paperwork for you, so in effect, they can help you secure the best home and deal.
Take this opportunity to bombard the agent with your questions regarding the house. You may want to ask them about the facilities, appliances, or whether the property has a solid and safe foundation, for instance.
3. Compare prices of similar properties
When you have a 'This is it' moment when searching for a house, don't decide and pay for it right away.
Be a smart buyer, think it through, and compare the prices of other properties first. You might be surprised yourself or get a better deal from a developer that's a lot better than your first choice.
It's worth noting that houses in more populated Malaysian cities sell lower. You can use your negotiating skills to get a lower price and rebate incentives with the agent for your dream home.
Besides that, you may want to look at the property price data in the industry using the following sites. This could help you decide better, and you have nothing to lose by trying it.
4. Get financing first
Instead of signing a home agreement first and getting financing, it's much safer and wiser to do it the other way around.
Securing financing first enables you to find the type and value of the home best suited to your budget. Moreover, it will avoid the problem of not being approved for a loan when you've already signed to buy the house, which necessitates that you find another bank, thus using up more of your time and resources.
Anyway, the bank will assess your CCRIS report and CTOS score, or in short, your credit score, to see if you're a suitable candidate for repaying the loaned amount to you.
Also, they will check your Debt Service Ratio (DSR) score. If you have had outstanding balances on your credit card or place of work, your DSR score will go down, reducing your chances of securing the loan, so make sure to settle bills and debts on time, always.
5. Hire a real estate lawyer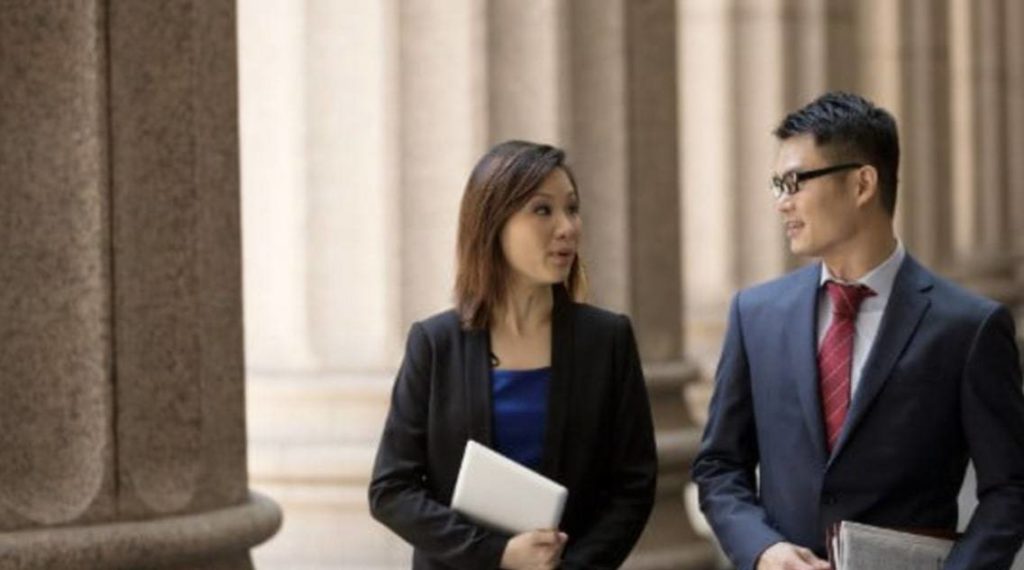 You'll be signing a number of documents and contracts when buying a house. Hiring a lawyer will ensure that you clearly understand its terms and conditions, including the fine print.
Although you don't have to hire a real estate lawyer, it's a lot safer to do so in terms of getting the most out of the new house.
You wouldn't want to sign into a contract where you're at a disadvantage, right? Much more so, you don't want to sneakily lose money because of a hidden contract clause you aren't aware of.
Also, here are some pointers to finding the best real estate lawyer:
6. Write a Letter of Intent to Purchase (LOI)
Found your dream home and intend to buy it? Good, you now have to let your real estate developer know by writing him a Letter of Intent to Purchase (LOI).
The Letter of Offer or Intent to Purchase is a letter which states your interest and desire to purchase a property owned by the developer. This is normally a part of the home-buying process.
Usually, homebuyers attach the earnest deposit fee of 2% of the total property purchase price along with this letter.
Now, this piece of paper includes conditions about the initial property offer and purchase. That includes terms such as whether you will get back your earnest deposit if the house sale is unsuccessful, for one.
Additionally, it includes details on when the Sale and Purchase Agreement has to be signed as well. Typically, this should be done within 2 to 3 weeks after the LOI has been approved.
7. Sign the Sale and Purchase Agreement (SPA)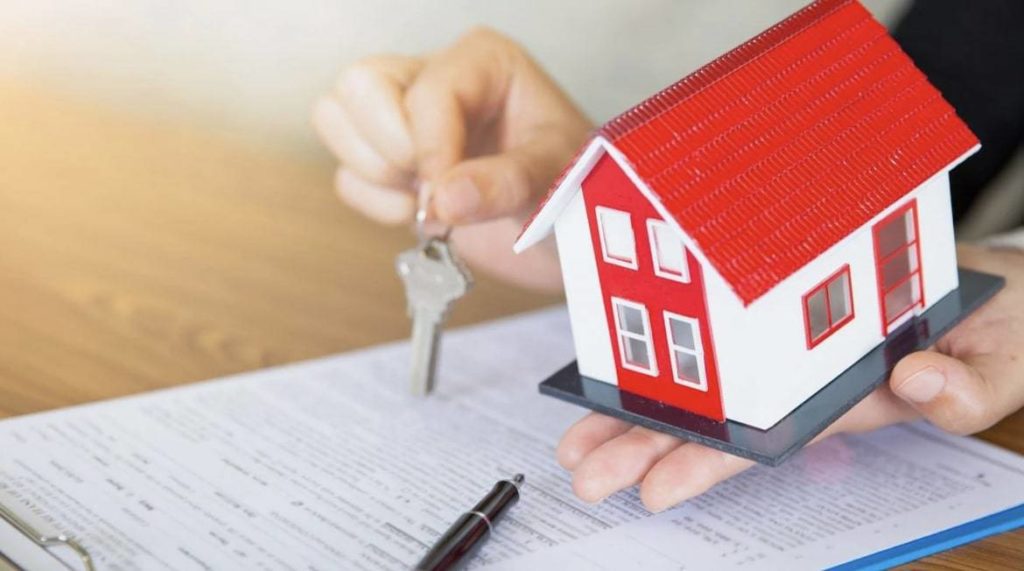 Look at how far you've come. So, you've already selected the best house there is, applied for financing, and signed the Letter of Intent.
What do you do next? The next step is signing the Sale and Purchase Agreement, which is the culmination contract of everything where all the T & Cs of buying the house are laid out.
Here, you have to read everything carefully, as there can be clauses that aren't in your favour but the developer's. It may say there, for example, that you can't use the exercise bike and event space in the building unless you pay more.
As a result, we reiterate the fact it's vital to hire a conveyancing lawyer. The reason is that not only do they help you get the best possible deal, but they can also give you sheer peace of mind.
What's more, don't just trust the developer's lawyer, but the one you employed since it's his job to look after your interests in purchasing the property.
8. Sign the mortgage agreement and Memorandum of Transfer
After completing the previous steps, some or all of your loans should by this time have been approved by different banks.
All it takes is for you to now sign the one you pick to get started on paying for your dream home in regular instalments until the remaining balance becomes zero.
A tip: you can also get your lawyer to inspect the loan agreement to make sure nothing's wrong with it.
Further, another document that you'll have to sign is the Memorandum of Transfer (MOT). As the name suggests, this is a legal contract for transferring ownership of property from the developer to the buyer.
If you're purchasing a strata property rather than a landed house, you might need to sign a Deed of Assignment instead of an MOT. Speaking of, a strata property is a condo or apartment complex with shared facilities in which your house unit is at.
9. Pay the costs and fees associated with buying the house
After signing the Sale and Purchase Agreement, you have to pay the rest of the 10% of the down payment as well as costs for the mortgage, stamping duties, real estate agent, lawyer fees, and the like.
That's a lot of money, possibly your entire life's savings, going out of your account. Worry not, though, because after having considered all the things we've mentioned, chances are you will get a fantastic property in the end.
10. Receive your notice of vacant possession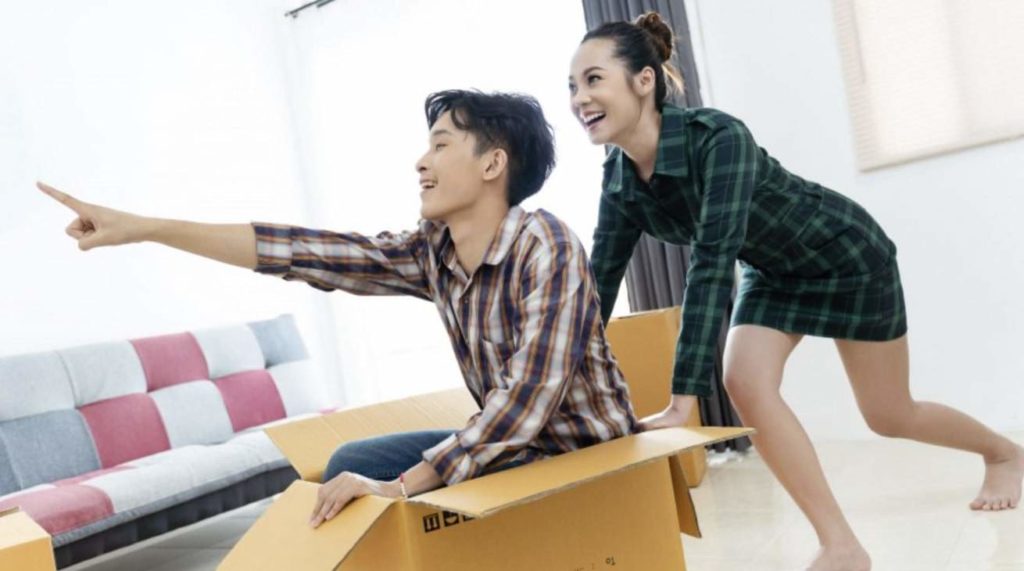 A notice of vacant possession (VP) is one of the documents you will most joyously receive along with the certificate of Completion and Compliance (CCC).
It means that the property is currently empty—free from tenants and the developer's belongings. The only things that are in there are those that are part of the house and those that are included in the agreement.
So, when exactly do you get to move into your prized possession? As stated in the SPA, the notice has a maximum limit of 24 months for landed properties and 36 months for a strata title.
In other words, once that period ends, you have a home to yourself and your family. So congratulations, 'finally, after all the hard work and big money payments…' you utter with relief.
But, it's not over yet. Once you receive your notice of vacant possession, you'll also be given a Defect Liability period, which typically lasts between 12 to 24 months.
This is essentially your chance to report any issue or faults in the property to the developer, and they'll repair it as required by law at no extra cost to you.
Afterwards, you will receive your CCC from the local authority, certifying that the home is safe and well for habitation. Now, your dream house is yours; mission accomplished, time to invite friends and family over for your housewarming party!
The Pros and Cons of Buying a Home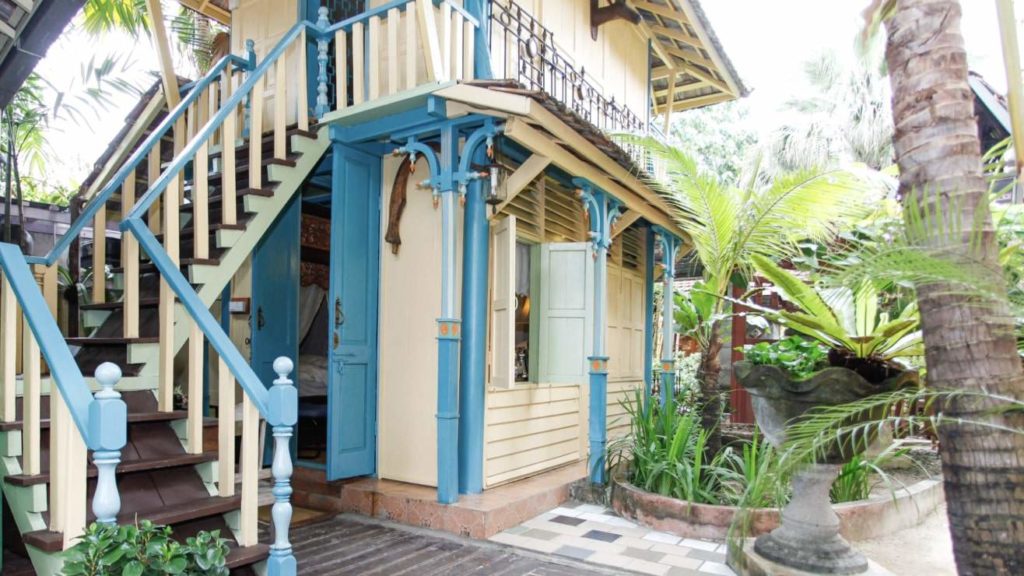 There are always two sides to everything, especially when you're buying a home for the first time. Knowing them can help you see the big picture before you even decide.
So what are the pros and cons of buying a home? Kindly see the table below to see whether buying a home is for you or not at the moment.
Buying a Home
Pros
Staying at your dream place
You can get perks such as rebates and legal fee discounts
You can select a specific unit that you like
Affordable housing schemes are offered by the government
Often has convenient and modern facilities
Can be customised to one's preferences and budget
12 to 24 months of defect liability period
Cons
Expensive
Lots of fees you have to settle
The entire process can take 2 to 3 years, including building and handover
Difficult to search for the right home
No previous homeowner reviewers (usually)
The lower-priced house may be part of an old project
Troubleshooting Section for Home Purchase
Many problems can befall a first-time homebuyer. Here are some common issues and how to deal with them so you can get back on the road to buying the home of your dreams.
1. Your loans aren't getting approved
A loan can be rejected for many reasons, examples of which include a bad credit score, income instability, or not submitting all the relevant documents.
You can prevent this long before you apply for a loan by using the tools we mentioned earlier. Among them are Loan Pre-Approval, Home Loan Eligibility calculator, and Housing Loan Repayment calculator.
2. You thought you could save by not hiring a realtor
Along with a lawyer, a realtor is one of the MVPs of your home-buying team. He can point out to you the defects of the home, better housing deals, and better facilities with his trained eyes and experience.
3. You can't afford other costs of buying a home
The down payment constitutes a large slice of the total price you will pay. But apart from that, remember that you also have to deal with legal fees, loan interests, insurance, renovations, and house maintenance.
Thus, financial planning is crucial in this part so that you can manage and pay all your expenditures in buying a home. As this can be difficult to do, some people choose to rely on a financial advisor to help them deal with this dilemma.
4. You're not comparing your options
A lot of your investment will go into the house you're purchasing, so it makes perfect sense to look at other houses with an open mind, and compare their values amongst each other.
Having many options will help you decide on the right house. More importantly, it will help you steer clear of regrets that can come after having made your decision too fast.
5. There's no available property that you want
Don't worry, there should be one, maybe you can look around sometime again. We can't stress enough the importance of intuition in big investments like this.
In the meantime, you can just keep your eyes peeled and visit the sites that we recommended earlier for a property search. Sooner or later, you'll find the perfect house for you and your fam!
Conclusion
And that finishes our first-timer's guide to buying a home in Malaysia. See, it's not that hard, as long as you do your research, are persistent in finding the right home by which you can get value, and smartly decide, you can do it.
Also, if you have any questions or thoughts about this guide, you can simply message us and we will get back to you promptly.