Everything You Need to Know before Visiting Bukit Jalil Park
Kuala Lumpur is the perfect tourist destination for tourists in Malaysia because of the variety it features. What we love about this city particularly is, though it's filled with towering skyscrapers, it doesn't fall short on patches of greenery–and in comes Bukit Jalil Park.
Visiting Bukit Jalil Park is one of the most iconic things to do for first-timers in Kuala Lumpur–and we're here to tell you why! Keep on reading to know everything before your visit such as things to do, restaurants to try, hotels to stay in, and so on!
Time Zone
Standard Malaysia Time (GMT+8)
Best Time to Go
Since Bukit Jalil Park is located in Kuala Lumpur, you can expect quite a humid temperature with unexpected rainfall all year long. This said, we recommend packing an umbrella to be ready for both kinds of weather–say no to direct sunlight!
The driest months in KL are from May to July, so schedule your visit within these dates if you don't want to be hindered by the rain. However, keep in mind that the capital is also a famous summer destination so be prepared to encounter crowdedness.
Fortunately, Bukit Jalil Park never experiences that much heavy crowds, even though it's almost always visited by tourists and locals alike. Expect to encounter families, couples and joggers getting their morning run.
Things to Know
Currency: Malaysian Ringgit (RM)
(Check the current exchange rate)
Language: Malay, English
Calling Code: +60
Opening hours: Opens daily from 7:00 AM to 8:00 PM
Entrance fee: Free
Location: Jalan 13/155c, Bukit Jalil, 57000 Kuala Lumpur, Wilayah Persekutuan Kuala Lumpur, Malaysia
Contact number: +60 17-395 6714
Parking: There are ample parking spaces near the entrance of the park. Parking is free!
Traffic: Since it's located in a big city, much more the capital of the country, you can expect traffic to be a bit bad in these parts. Couple this with issues such as the rise in private vehicle ownership and the reluctance of public transportation, and you can almost paint a picture.
How to Get Around
Trains: One of the fastest ways of getting around Bukit Jalil Park and its surrounding areas is by using the city's train system. KL has 11 operating lines, and they're a great way to reach different places in the capital as well as other cities.
Buses: There are also various bus terminals in the city that tourists can find handy, especially the Go KL City Bus, which is a free service that goes around the heart of KL.
Taxis: You can also choose to hail a taxi anytime anywhere in the city. It's a great way to get to the park if you prioritize convenience above all–just be careful of drivers who spike their prices upwards!
Grab: Grab is readily available in Kuala Lumpur, and it's a great alternative to hailing taxis, as it lets you book a ride with just a few taps on your phone.
Self-drive: KL is one of the few places where renting a car is not that necessary thanks to the fully-developed public transportation systems in the city. You can still do so, however, especially if you're visiting the suburbs of the capital or if you just want to be in charge of your route.
If you want to start looking for reputable rental companies in the city, check out our list here.
Where to Stay Near Bukit Jalil Park
De Luna Hotel Sri Petaling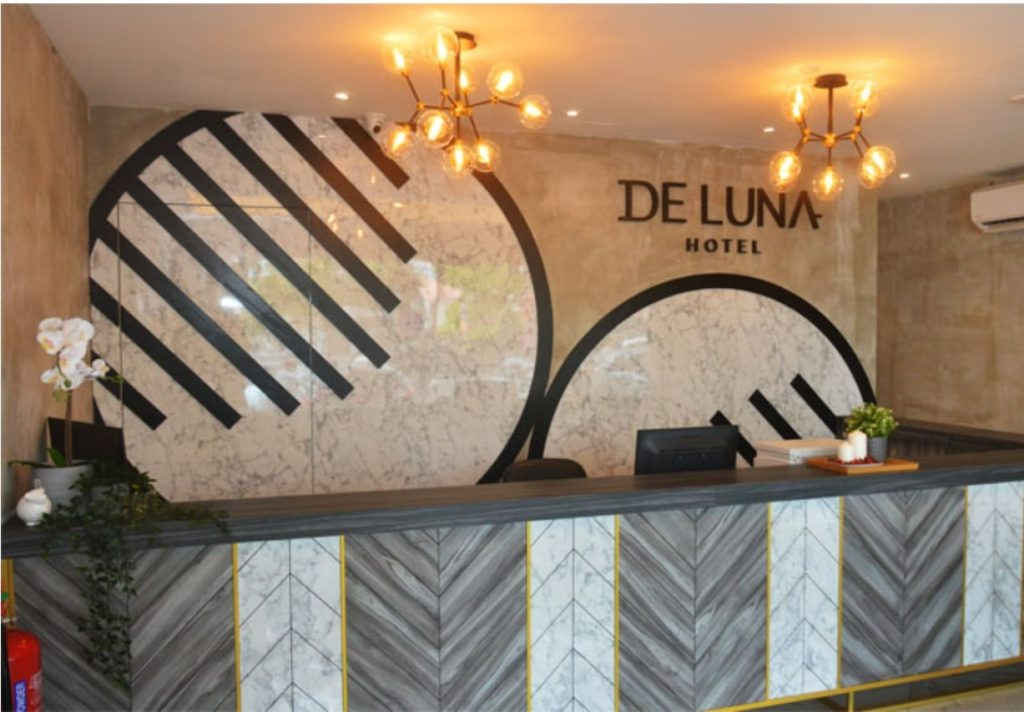 Address: 130, Jln Radin, Bandar Baru Sri Petaling, 57000 Kuala Lumpur, Wilayah Persekutuan Kuala Lumpur, Malaysia
Phone: +60 3-9057 3388
Pricing: $-$$
If you're looking for a budget hotel that still has that elegant feel, we recommend checking out De Luna Hotel over at Sri Petaling. It features tastefully designed rooms that are also fitted with impressive amenities such as smart TVs, hot and cold water dispensers and free coffee!
You'll also have the convenience of having a 24-hour concierge where you can ask anything you want for a comfortable stay. Furthermore, you can also ask them about the surrounding attractions aside from Bukit Jalil to add more stops to your list of places to visit in KL!
H Boutique Hotel Sri Petaling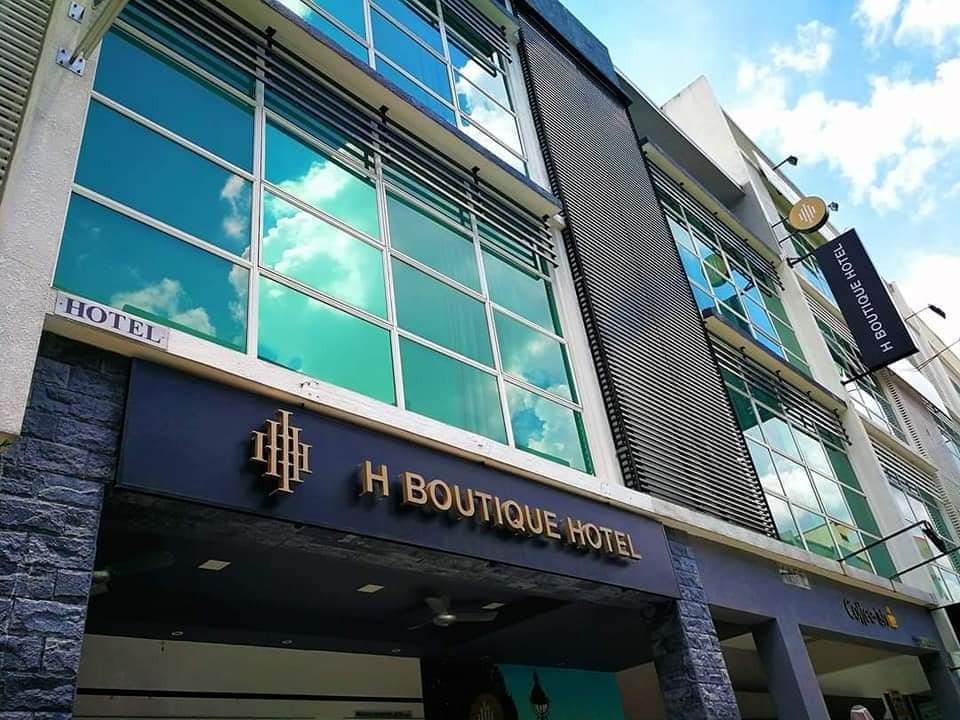 Address: Bukit Jalil, NO 2A, Jalan Radin Bagus 6, Bandar Baru Sri Petaling, 57000 Kuala Lumpur, Wilayah Persekutuan Kuala Lumpur, Malaysia
Phone: +60 3-9543 8283
Pricing: $
H Boutique Hotel is a great place to stay if you want to save money on lodging during your trip to the city. However, don't let that fool you into thinking that you're settling for less, as you'll still be treated to a comfortable stay as you would in a more premium hotel.
Though there aren't as many facilities, you'll still get to stay in a great room that can serve as your second home. Also, the overall theme of the hotel is worth mentioning as well, with its "retro Victorian" theme, which immediately transports you back in time!
B Lot Hotel KL
Address: C-G-2, Seri Gembira Avenue No. 6,, Jalan Senang Ria, Happy Garden, 58200 Kuala Lumpur, Federal Territory of Kuala Lumpur, Malaysia
Phone: +60 3-7972 8670
Pricing: $
B Lot Hotel KL is another perfect budget accommodation for backpackers in the city. Though it's a bit of a travel from Bukit Jalil Park, it does let you stay closer to KLCC along with its attractions, malls, restaurants and other points of interest.
Location aside, B Lot Hotel KL is still a pretty solid option thanks to its comfortable rooms that give the best value for your money. It's not the greatest, but with its price point, you're getting more than what you'd usually get in other countries or the city centre.
The Gardens – A St Giles Signature Hotel & Residences
Address: The Gardens, Lingkaran Syed Putra, Mid Valley City, 59200 Kuala Lumpur, Malaysia
Phone: +60 3-2268 1188
Pricing: $$$
If you're looking for a more luxurious hotel, you may need to stay nearer to the city centre, and one of the best examples of this is The Gardens. It's a bit pricey, but you can expect to be treated with the best rooms, amenities and facilities!
The rooms found here are spacious, elegant and best of all, comfortable thanks to their impressive inclusions. Outside the rooms, you'll get to enjoy the hotel's facilities, with the most popular one being the outdoor pool, located on one of the hotel's rooftops.
VE Hotel & Residence
Address: 8, Jalan Kerinchi, Bangsar South, 59200 Kuala Lumpur, Wilayah Persekutuan Kuala Lumpur, Malaysia
Phone: +60 3-2246 2888
Pricing: $$$
VE Hotel & Residence is another hotel near the city centre that we recommend if you want to experience a premium stay. It's one of the best places to stay if you prefer tons of facilities, as they offer a myriad of them including a swimming pool, a sauna and a set of restaurants.
As for the rooms, you can expect the same lavish feel evident in the hotel's facilities, especially with the design. Looks aside, these rooms are also great for serving as your serene shelter after heading to the park and the different attractions in the city thanks to their comfort levels.
Where to Eat near Bukit Jalil Park
Bukit Jalil Foodie Paradise
Address: 1 – 42 & 43, Jalan Jalil Utama 2 Bandar Bukit Jalil, Bukit Jalil, 57000 Kuala Lumpur, Malaysia
Phone: +60 3-9764 7975
Pricing: $-$$
If you want to treat your tastebuds to different local Malaysian dishes, we recommend stopping by Bukit Jalik Foodie Paradise. From the name itself, this restaurant is a must-try for foodies, and it's not hard to see why because of the wide variety of its offerings.
One of the highlights of this restaurant's menu is the pork noodle, which is especially great to feast on during those rare rainy days in the city. Meanwhile, if you want something universal, you can treat yourself to some good old nasi lemak, which you can never go wrong with!
CC by MEL
Address: Residensi Park, 2-13, Persiaran Jalil Utama, Bukit Jalil, 57000 Kuala Lumpur, Federal Territory of Kuala Lumpur, Malaysia
Phone: +60 10-286 8617
Pricing: $$-$$$
CC by MEL is a great place where you can chill and munch on some brunch items with your friends or family members. Aside from having a widely varied menu filled with delicious dishes, it also nails down the ambience, as it features an Instagram-worthy theme and design.
What we think you can appreciate from this restaurant is that they're not afraid of serving creative dishes. A great example of this is the nori taco, which is essentially what you'll get when you morph a sushi roll into a taco, with the nori seaweed serving as the shell.
Say Cheese Cafe (Bukit Jalil)
Address: C-15-G, Shop Lot, The Link, 2, Jalan Jalil Perkasa, Bukit Jalil, 57000 Kuala Lumpur, Federal Territory of Kuala Lumpur, Malaysia
Phone: +60 17-640 0773
Pricing: $$
Say Cheese Cafe is another cafe/brunch-style restaurant near Bukit Jalil Park that we highly recommend! However, it differs from other establishments by featuring some of the most delicious cheesecakes we've seen in the area or the entire capital, for that matter.
These cheesecakes vary in flavour and size, but one thing they have in common is their delicious taste. If that's not enough reason for you to love this place, you'll be pleased to know that they're completely pet-friendly, so you can bring your furbabies with you!
New Chapter by The Owls Cafe
Address: Calvary Convention Centre, 1, Jalan Jalil Perkasa 1, Bukit Jalil, 57100 Kuala Lumpur, Federal Territory of Kuala Lumpur, Malaysia
Phone: +60 17-977 7581
Pricing: $$
If you're looking for a place to get a quick pick-me-up near the park, we recommend stopping by New Chapter by The Owls Cafe. This place serves some of the best coffee in the area along with some great grub to energize you before or after your time at the park.
They have plenty of items on their menu that are worth trying, but if you want our advice, go for their pancakes. These aren't your typical pancakes as they're shaped like flowers and best of all, topped with different ingredients such as whipped cream and fresh fruits!
Eat and Cook
Address: H-6-1,Pusat Perdagangan Bandar, Persiaran Jalil 1, Bukit Jalil, 57000 Kuala Lumpur, Malaysia
Phone: +60 3-9765 6898
Pricing: $$$
Eat and Cook is a must-visit restaurant if you're looking to be immersed in amazing gastronomic delights. It's a fine-dining establishment, so you can expect your taste buds to be spoiled with out-of-this-world flavour incorporated into innovative dishes.
As you can expect from an establishment like this, it will treat you like royalty through their full-course meals. Plus, what we love about this place is that they ensure that all the ingredients they use are indeed fresh to maintain their high-quality standards.
What to Do in Bukit Jalil Park
Go on a morning jog
Bukit Jalil Park is the perfect place to get your daily dose of exercise thanks to its spacious area and scenic views. This is why you'll find tons of people jogging up and down the park, which we recommend you try as well if you want to get your joints loosened during your visit.
One could argue that you could do the exact same thing in a gym, but how many times can you work out with views like these? Plus, the crisp air provided by the surrounding greenery will let you breathe in some relatively crisp air to help you last longer on your jog.
Take beautiful photos
Bukit Jalil Park is a tourist attraction that's begging to be photographed and for several good reasons. For starters, the nice break of greenery in the middle of a concrete jungle is an interesting backdrop or subject for your portraits.
Furthermore, there are a lot of things in the park itself that can serve as your subject, from insects to birds, trees and other kinds of plants. This way, you can practice your photography skills, whether you're working on close-ups, landscapes, etc.
Set up a lovely picnic
With beautiful greeneries found across the park, it would be outright wrong not to hold lovely picnics in Bukit Jalil Park. There are tons of spots you can choose from, and once you find the best one, you can simply lay down your blanket and bring out your homemade snacks!
It's a great family-friendly activity where you can actually sit down, talk and spend quality time with each other. Plus, the sometimes tranquil nature of the park makes for a great place to have heart-to-heart talks!
Admire beautiful wildlife by the lake
The lake is one of the biggest highlights inside the park, not only because of its sheer beauty but its occasional visitors as well. By sitting near this lake, you'll get to admire different kinds of wildlife that you wouldn't normally see in other spots in the capital.
For starters, the lake itself houses some catfish, which you can get a better glimpse of if you're closer to the water. Aside from that, you'll occasionally find some birds landing on the surface and taking in the beautiful views just like you!
Take your kids to the playground
If you're looking to get a breather and let your kids run wild, you can spend time at the park's playground. Although it's not that big, it can still provide your little ones with countless hours of fun with its climbing obstacles, slides and more.
As for the grown-ups, take this opportunity to rest up before preparing for another hour of walking and exploring!
Ride a bicycle around the park
Riding a bicycle is a great way to get around the park while having fun at the same time. There aren't many things in life that let you enjoy peace like cycling through a park while being surrounded by tall trees and other kinds of greeneries.
This is also a great alternative to jogging if you want something less strenuous. Plus, it's more scenic to cycle through the park as opposed to running through it, so win-win!
Walk on the reflexology path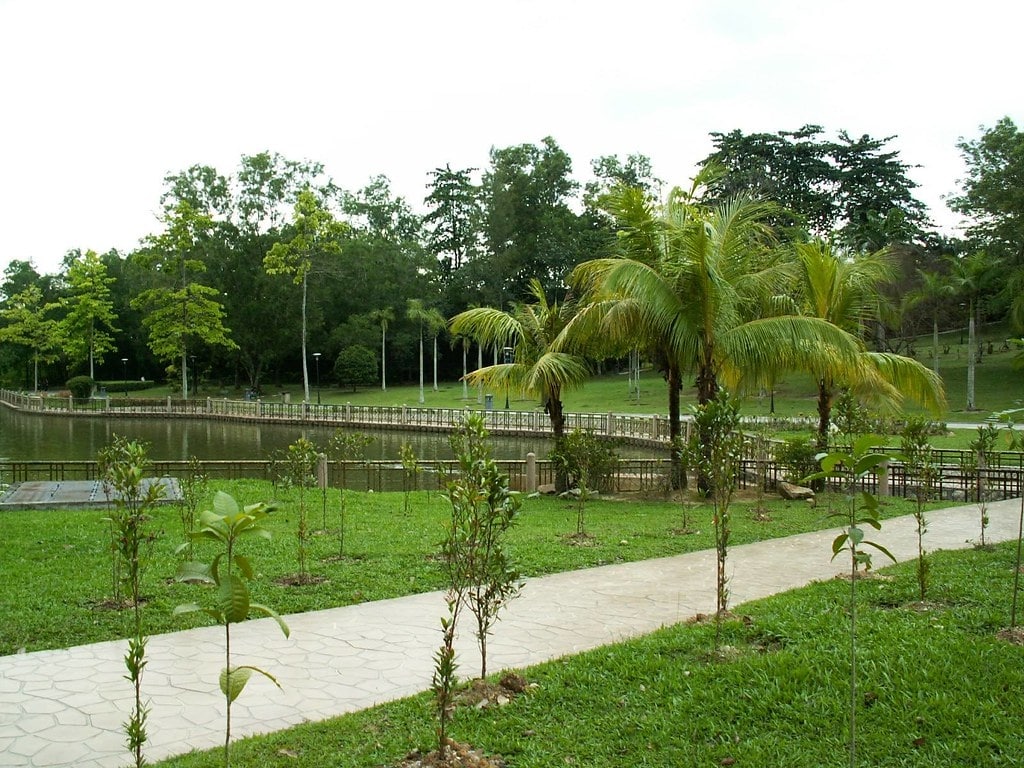 One of the main reasons why people go to this park is because of its reflexology path. Here, you'll find a pathway dotted with various stones to apply pressure on your bare feet as you walk on them.
This type of exercise is believed to alleviate stress, which is an important thing to have if you're working in the city. Think of it as acupuncture, but less pokey and more fun!
Which Nearby Attractions to Visit in Paris
Petronas Towers
It would be a shame to be this near to the city centre without visiting KL's most iconic man made structure. The Petronas Twin Towers is a must-visit, even if you're not that big of a fan of architecture because of its sheer size and majesty.
It stands 452 metres tall, making it the tallest twin towers in the world, so if you want to experience something historic, stop by this attraction! While you're at it, we recommend you climb to its observation deck so you can admire Kuala Lumpur from a different perspective.
Aquaria KLCC
If you want your kids to love you even more, we recommend taking them to Aquaria KLCC before or after your visit to Bukit Jalil Park. But don't worry, adults will get a kick out of visiting this place too because of the different attractions and activities it offers!
This place contains various sections, each of which features various species of sea creatures, from sharks to stingrays, stingrays and more. The best part about this is that you can even interact with some of them by feeding them their favourite snacks.
Zoo Negara Malaysia
If the somewhat limited wildlife sights in Bukit Jalil Park left you wanting more, why not make a side trip to Zoo Negara Malaysia? Here, you'll find various species of animals that can either scare you or make you fall in love–nonetheless, you'll have a memorable experience.
Some of the most notable animals you'll find here include cheetahs, wildcats, bears, and elephants. There are tons of other species here living their best lives, and we'll leave them up to you to discover!
Petaling Street Market
Petaling Street is the best destination for both nightlife lovers and street food enthusiasts–or if you just appreciate culture, in general. Here, you'll find lanes of local stores and hawker stalls offering local street food and imitation goods that are both dirt cheap!
If you want to learn more about this nearby attraction, check out our more in-depth guide here.
Apps to Download for a Trip to Bukit Jalil Park
Kuala Lumpur Metro Guide: A detailed guide on KL's railway system
Grab: Ride-hailing app of Southeast Asia
Google Translate: A handy translation app
Maps.me: Offline map of the world
CatchThatBus: Bus ticket booking app
XE Currency App: Real-time currency exchange rate app