9 Things to Do in Kuala Lumpur That's Probably Not in Your Itinerary
Malaysia is the perfect tourist destination for its world-renowned attractions, activities and local delicacies. However, the capital offers so much more that tourists often overlook as they're busy going through the usual itineraries offered by travel packages.
If you want to try something different than the common activities and attractions tourists do in Kuala Lumpur, we've got you covered! We've compiled some unique alternative things to do in the city to make your trip unique and memorable.
What are some alternative things to do in Kuala Lumpur?
Some alternative things to do in Kuala Lumpur include unique dining experiences, such as eating in a pitch-dark restaurant or drinking at a working helipad.
Engaging in unusual yet fun activities like spending a day with elephants is a popular option for tourists!
Although underrated, these activities can offer the same fun and thrill for your trip. Find out more about them below!
1. Dine in a pitch-dark restaurant.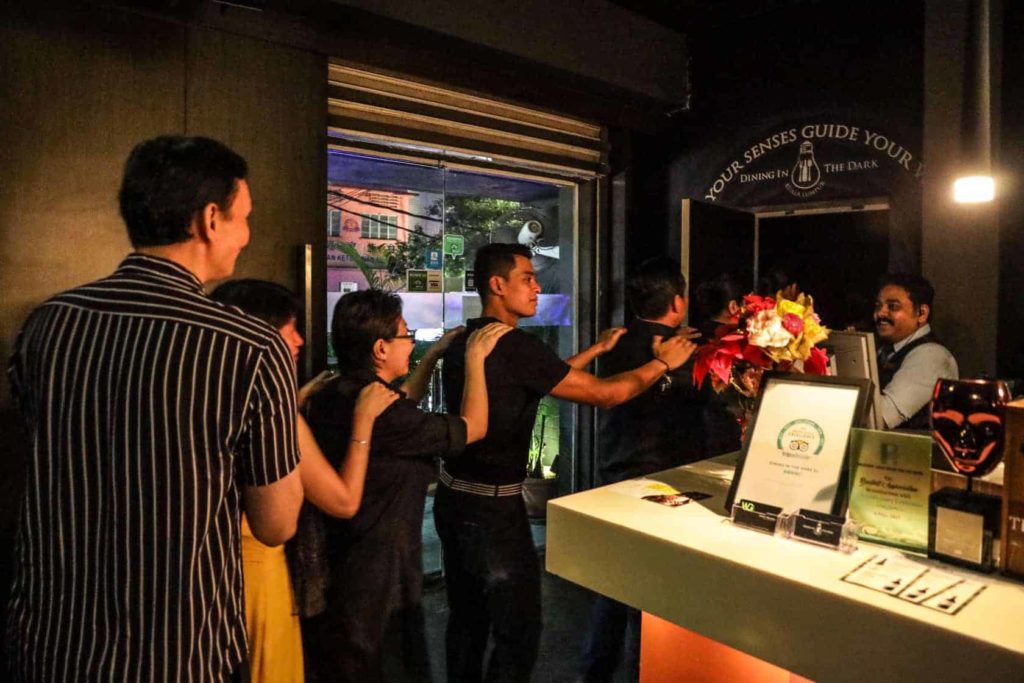 One of the most incredible things about Kuala Lumpur is that it offers various unique dining experiences, one of which is getting to eat in a pitch-dark restaurant.
Found in the renowned avenue of Changkat Bukit Bintang, Dining in the Dark KL offers amazing food and presents it uniquely. Here, your sense of sight will take a backseat which heightens your other senses, especially your sense of taste!
The excitement doesn't stop there as the different dishes you'll be served will also be a surprise! You'll only know what you ate after the menu reveals, which is the dining experience's highlight.
Speaking of the menu, the dishes you'll be served in Dining in the Dark KL will be crazy good! Featuring unique aromas and interesting textures, the food you'll eat here will surprise and satisfy you.
Dining in the Dark KL is also inclusive, offering alternative dishes for vegetarians, vegans and those with specific food allergies.
Location
50A, Changkat Bukit Bintang, 50200 Kuala Lumpur, Malaysia.
Cost
RM183+ per person
Operating Hours
Tuesday – Sunday:

6 PM (first seating) – 9:30 PM (last seating)

Insider Tip
The restaurant's visually impaired service personnel will be there to assist you.
2. Drink the night away on top of a helipad.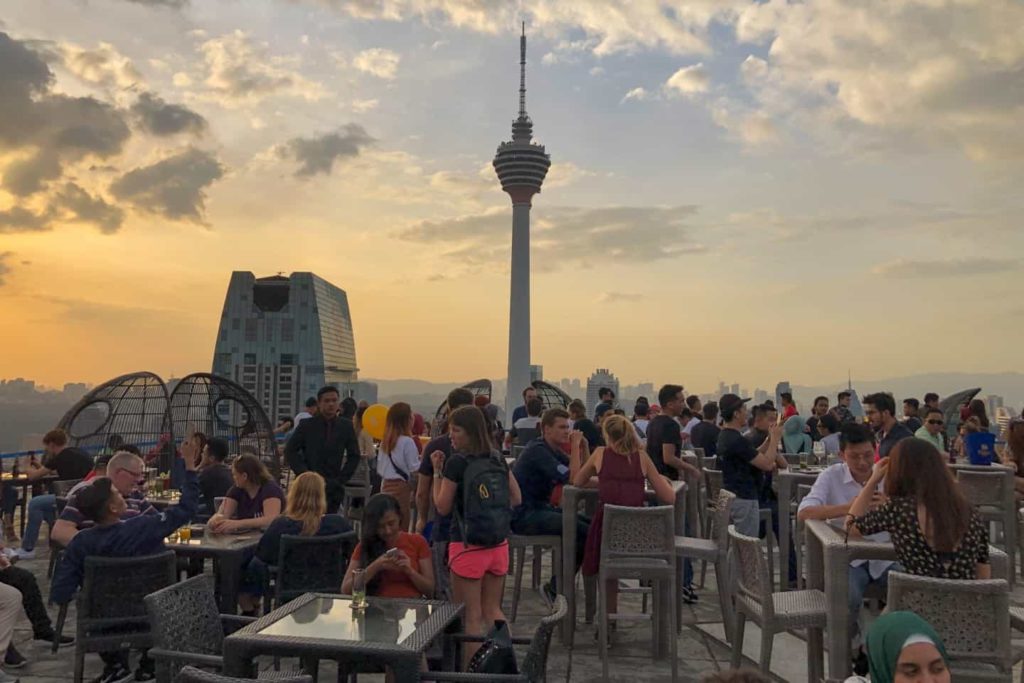 Another prime example of Kuala Lumpur's crazy unique dining experiences is offered by HeliLounge, the bar that's placed on top of a working helipad. Here, get a chance to enjoy your drinks while being hundreds of feet above the ground.
Whether you're looking for cocktails or beers, HeliLounge will accommodate your preference. The best part is that you'll get to admire the many astonishing views of Kuala Lumpur including the world-famous Petronas Towers.
If you want to make the most of your visit, we recommend going here during sunset to witness the beautiful orange skies gradually turning into night. Come nighttime and the bar will become more lively with music from local DJs.
Location
34th Floor Jalan Sultan Ismail, Kuala Lumpur 50450 Malaysia
Cost
Entrance fee: RM 50 per person

Drinks: RM 40+

Food: RM 20+

Operating Hours
Monday, Tuesday, Wednesday, Thursday and Sunday: 5:00 PM - 10:00 PM

Friday and Saturday: 5:00 PM - 12:00 MN

Insider Tip
If you want to take the best pictures, visit during the sunset or the golden hour.
3. Enjoy a hair-raising experience inside a haunted house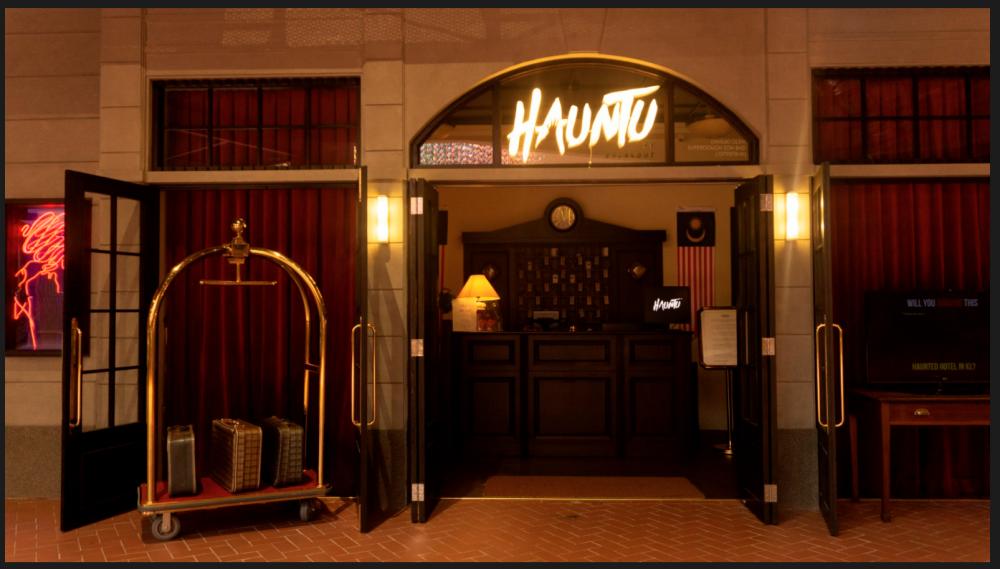 If you're looking to experience an added thrill to your trip in KL, we recommend stopping by Hauntu! This place is surely not for the faint of heart as it offers tons of scares that will surely send shivers down your spine.
Hauntu differs from other horror houses by being more immersive and interactive. For starters, instead of simply going through a maze-like interior that's filled with cheap jumpscares, the place features mystery-solving and compelling storylines.
Furthermore, you'll also get to interact with various actors playing different roles inside the haunted attraction.
Be sure to come here with your fellow thrill-seeking friends to enjoy a few scares as well as laughs while you're trying to navigate through the spooky mazes.
Location
2-9, Level 2, The LINC KL, 360, Jalan Tun Razak, Taman Uthant, 50450, Kuala Lumpur
Cost
Starts at RM55 per person
Operating Hours
Weekdays: 2:00 PM - 11:00 PM (closed on Tuesdays)

Weekends: 11:00 AM - 11:00 PM

Insider Tip
Book at least 72 hours prior to your visit to lock in your timeslot.
4. Master Malaysian cuisine through cooking classes.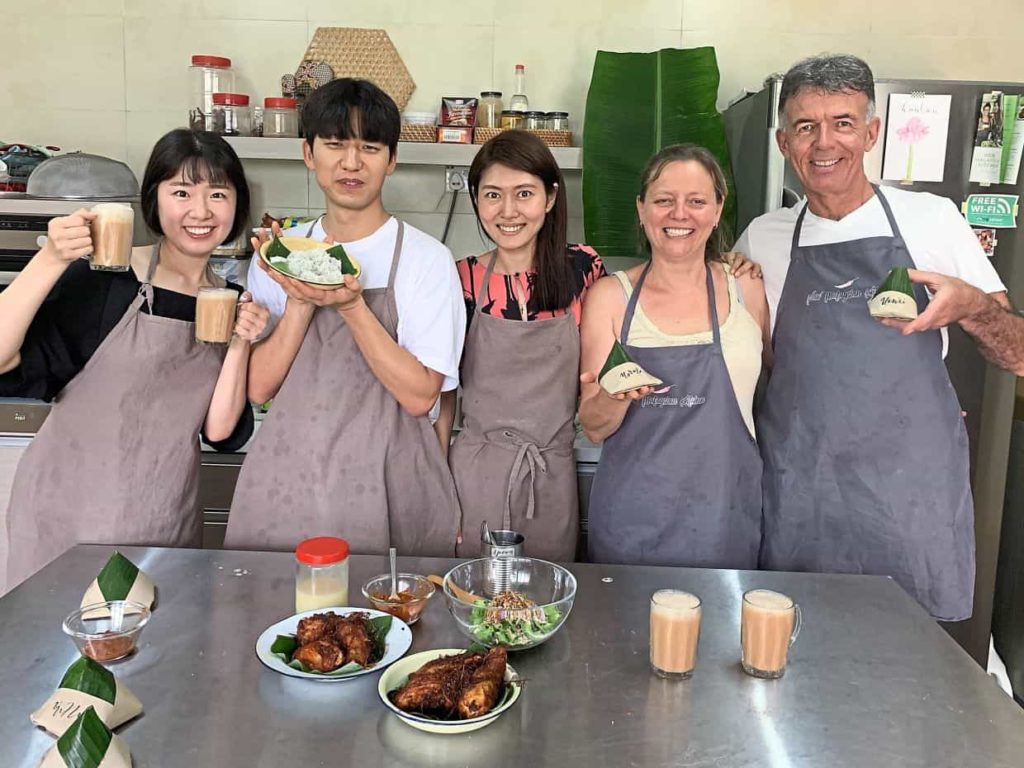 A huge part of travelling to other countries is buying souvenirs that will serve as a remembrance of the trip. In Kuala Lumpur, you can commemorate your visit to the country by mastering Malaysian cuisine through cooking classes.
You can enrol in various cooking classes but one that we recommend the most is the New Malaysian Kitchen Cooking Class in Kuala Lumpur. This class is headed by locally renowned chef, Sara Khong.
Learning Malaysian cuisine doesn't get more authentic than this! Taking place in Khong's residence, this cooking class will make you feel at home while you're learning various iconic dishes from the country's cuisine.
Lastly, the great thing about this cooking class is that you'll also learn about the different commonly-used ingredients in this cuisine first-hand. This is thanks to the master advice from chef Khong herself as she tours you in her beautiful garden.
| | |
| --- | --- |
| Location | No. 2, Jalan 11, Taman Len Seng, 56000 Wilayah Persekutuan, Wilayah Persekutuan Kuala Lumpur, Malaysia |
| Cost | RM 400+ per person |
| Operating Hours | Weekdays: 09:00 AM - 01:00 PM |
| Insider Tip | Book at least six hours earlier than the session to ensure the confirmation of your slots. |
5. Hunt for painted alleys.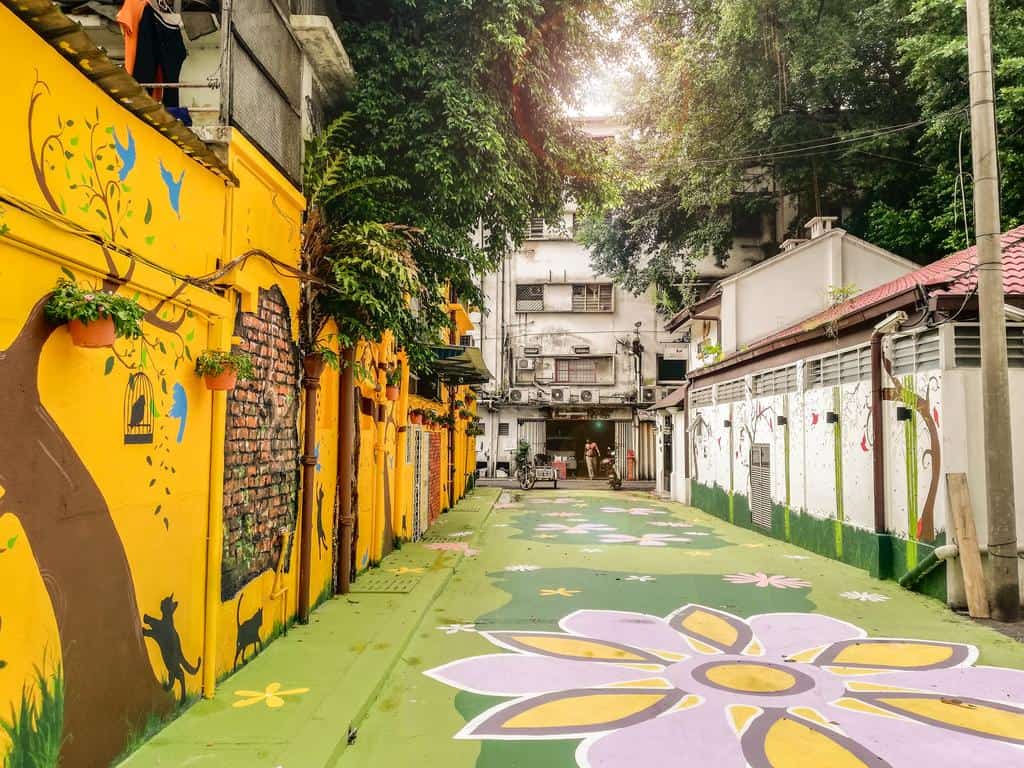 Kuala Lumpur is a great place to travel to for adventure-seekers, hugely something exciting awaits around every corner. If you're looking to admire the hidden beauty of the country's capital, you can hunt for the numerous painted alleys around the city.
These beautiful artworks can be found along different laneways in the city and they're created by talented local artists. Featuring amazing illustrations and vibrant colour combinations, these paintings are more than worthy to be featured on your Instagram!
The story behind these artworks is also admirable. It was a project started by a group named, Think City. Their goal was to make alleys and laneways around Kuala Lumpur look more friendly and walkable.
Although Malaysia is already a friendly country, in general, adding these artworks makes it more walkable.
| | |
| --- | --- |
| Location | Bukit Bintang, Meaning Starhill, Is |
| Insider Tip | If you want to see the most decorated alleys, visit the ones located at Jalans Alor, Berangan, Changkat, Rembia and Tengkat Tong Shin |
6. Learn about the history of phones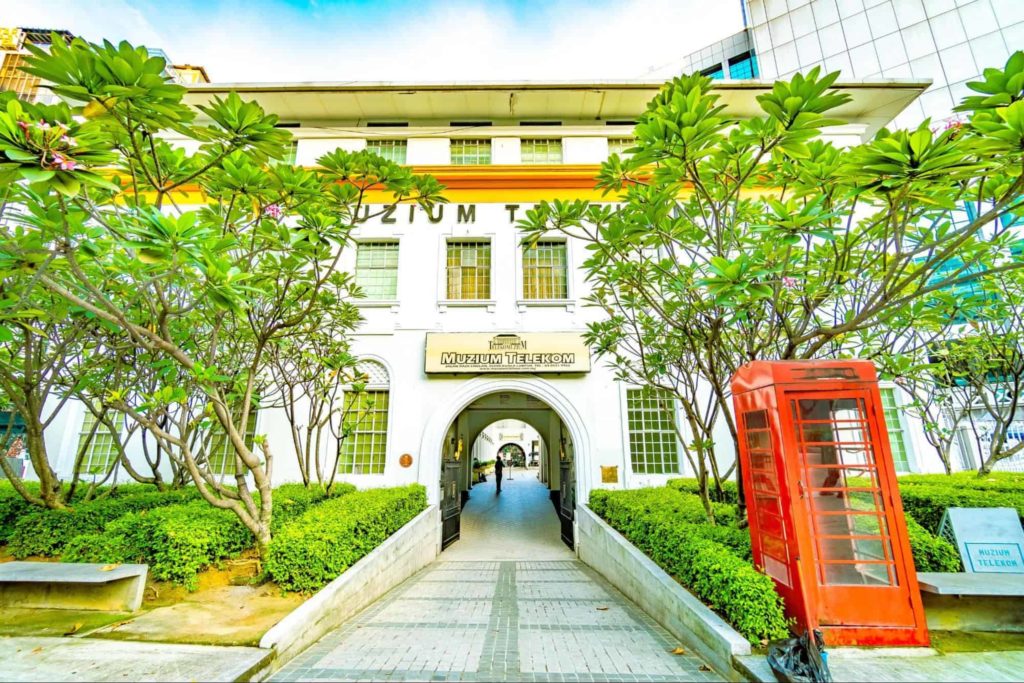 Kuala Lumpur is home to several museums. While most itineraries will lead you to iconic ones such as the Islamic Arts Museum and the City Gallery, we recommend stopping by Muzeum Telekom.
In this unique museum, you'll get to immerse yourself in the history of communication.
By going back in time and seeing how people communicated back in the day, you'll further appreciate the technology you have today.
Some attractions are depicted differently as well. For instance, there's this one display that takes the form of a gigantic rotary telephone which is great for taking fun and wacky pictures!
Location
Jalan Raja Chulan, Kuala Lumpur, 50200, Kuala Lumpur, Kuala Lumpur
Cost
Adult Mykad holders: RM 5

International visitors: RM 10

Operating Hours
Open daily 9:00 am - 5:00 pm
Insider Tip
If you want to be immersed in nature afterwards, you can visit the nearby KL Forest Eco Park which is about 0.37 KM away from the museum.
7. Spend a lovely day with majestic elephants
If you're willing to travel a couple of hours outside Kuala Lumpur, you can spend a lovely day with elephants at the Kuala Gandah. Unlike zoos where animals are kept in captivity, this place lets these elephants live their best lives in a natural environment.
This elephant sanctuary is filled with these gentle giants and the best part is that you'll get to interact with them! For instance, you can bathe first-hand and see just how majestic these creatures are up close.
Of course, you'll always be closely watched by the park rangers to ensure that everything goes accordingly.
Location
28500 Lanchang, Pahang, Malaysia
Cost
Adults: RM 10

Children: RM 5

Operating Hours
Monday – Sunday: 10:30 AM - 4:15 PM
Insider Tip
Make sure to bring extra clothes as you're going to get wet when you bathe the elephants.
8. Learn fancy handwriting in a calligraphy workshop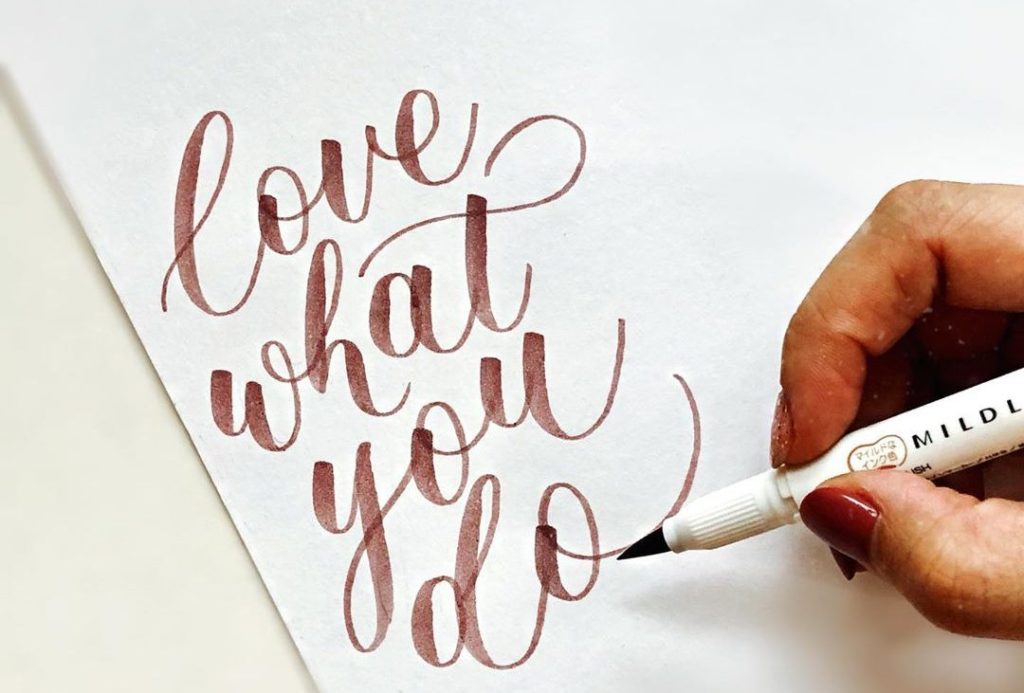 If you want to bring home a new skill after your trip to Malaysia, you can enrol in a calligraphy workshop where you can learn fancy handwriting. This activity is great if you want to spend a relaxing day in the country and learn something new at the same time.
There are various classes in Kuala Lumpur but if you want something perfect for beginners, you can try Washilicious' courses. They offer beginner classes that are complete with all the lessons and materials you need to master this skill.
Moreover, you can turn your new skill into physical artwork as it also lets you try out what you've learned on a custom canvas. This way, you can bring your masterpiece home and hang it on your wall or gift it to a special someone.
| | |
| --- | --- |
| Location | Home studio at Residensi 357 Setapak, Kuala Lumpur. |
| Cost | RM 200 per person |
| Operating Hours | 10 AM to 12:30 PM |
9. Hit hole-in-ones at the Kuala Lumpur Golf & Country Club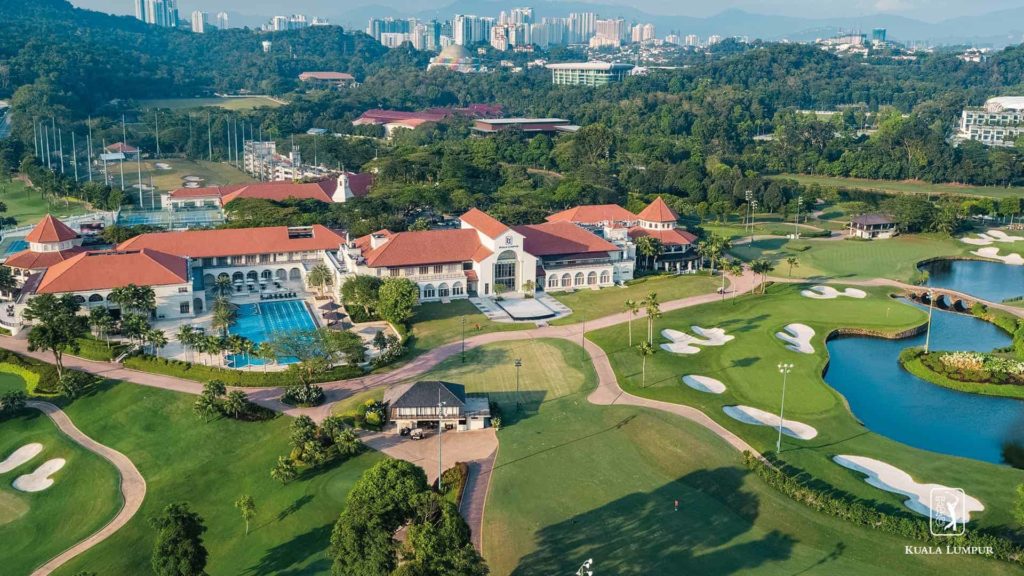 Unbeknownst to many tourists, Kuala Lumpur is home to several golf courses. Here, you can practise your swing and enjoy a fun and relaxing day at the same time.
One of the premier spots to go golfing is the Kuala Lumpur Golf & Country Club which treats you to two different courses and 36 different holes. This variety helps you master the sport in different conditions while basking in majestic views around the country club.
This is one of the many things you can do with your family in Malaysia where you can engage in a friendly competition to see who's the best at this sport. Once you get tired, you can regain your energy by eating delicious dishes at the clubhouse restaurant.
| | |
| --- | --- |
| Location | 10, Jalan 1/70 D, Bukit Kiara, 60000 Kuala Lumpur, Federal Territory of Kuala Lumpur, Malaysia |
| Cost | RM 310 - 500 |
| Operating Hours | Opens daily: 6:30 AM - 9:00 PM |
Set yourself apart from the crowd!
Make your trip to Malaysia unique by trying out these alternative activities! The variety of things to do in the country is one of the many reasons why Malaysia is a diverse country.
The activities listed above are great options if you want to set yourself apart from the crowd or if you've already done the iconic things to do in the country.
From experiencing unique dining activities to spending a day with gentle giants and more, these activities will certainly make your stay here in Malaysia extra memorable.
FAQs about Alternative Things to Do in Kuala Lumpur