How to Choose a Refrigerator
Getting a top-quality refrigerator should be a goal for just about everyone. It will dictate the cooked food quality and amount of food you can store – not to mention the fact that you'll be using it every day for many years!
That is why we've crafted a short and reliable guide on choosing a refrigerator for you here. This should narrow down your options and help you find the best one for your home and family!
Things to Consider When Choosing a Refrigerator
Fridges vary in style, features, load capacity, and colour. Picking the wrong one may cause some inconvenient problems along the way… besides the fact that you splurged a lot of money on it.
Let's now take a closer look at each of these factors below:
1) Size of Your Home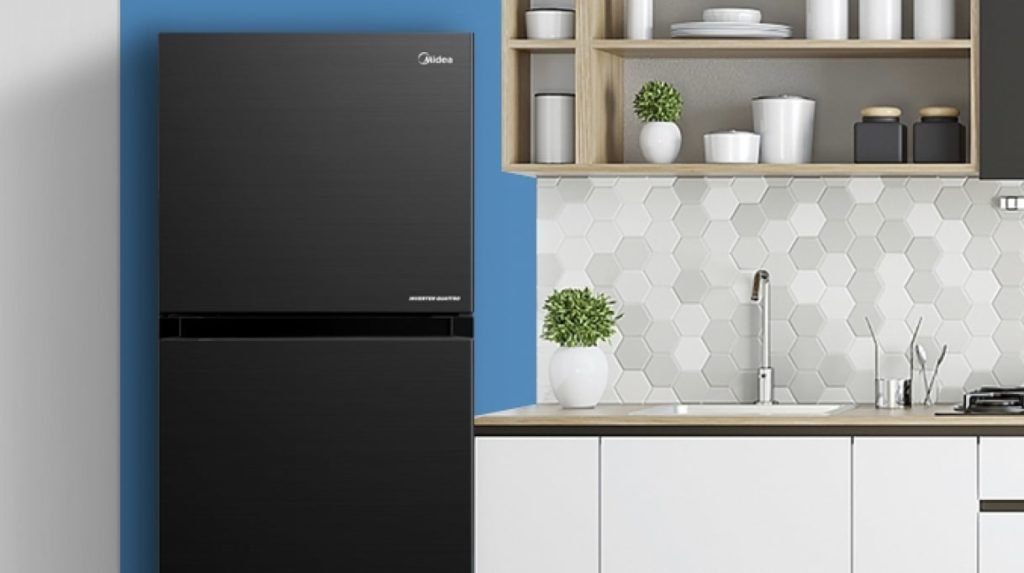 First and foremost, the fridge has to be the right size for your home. It has to fit in the available space with a few inches of allowance around its sides to allow proper air ventilation for it to work at peak efficiency.
Don't forget that it has to fit into your doors and hallways effortlessly too to be placed at the designated spot. Dismantling it is not advised and can be dangerous if you're not a trained repairman.
For reference, a regular-sized fridge measures 71 to 102 cm wide, 155 to 180 cm high, and 71 to 86 cm deep. If you have a small apartment space, smaller refrigerator models of 61 cm may fit your needs.
2) Family Size and Diet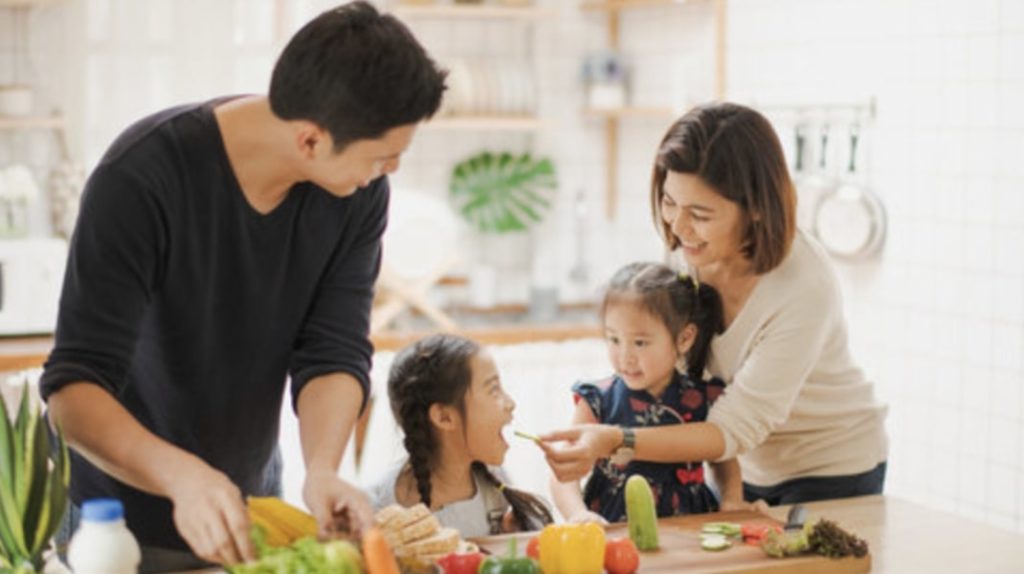 Now, consider the number of people in the household. Additionally, think about the kinds of food you'll often be buying or cooking, or your eating habits.
If you live with your wife and kids, for example, you could go for a bottom-freezer fridge. These types of fridges often have layouts that translate to more storage space, which is good for a family.
Or, if you have a fairly big house with people that have different food preferences, you might want to get a side-by-side or French door fridge instead. These fridge types give more food storage variety and flexibility.
3) Style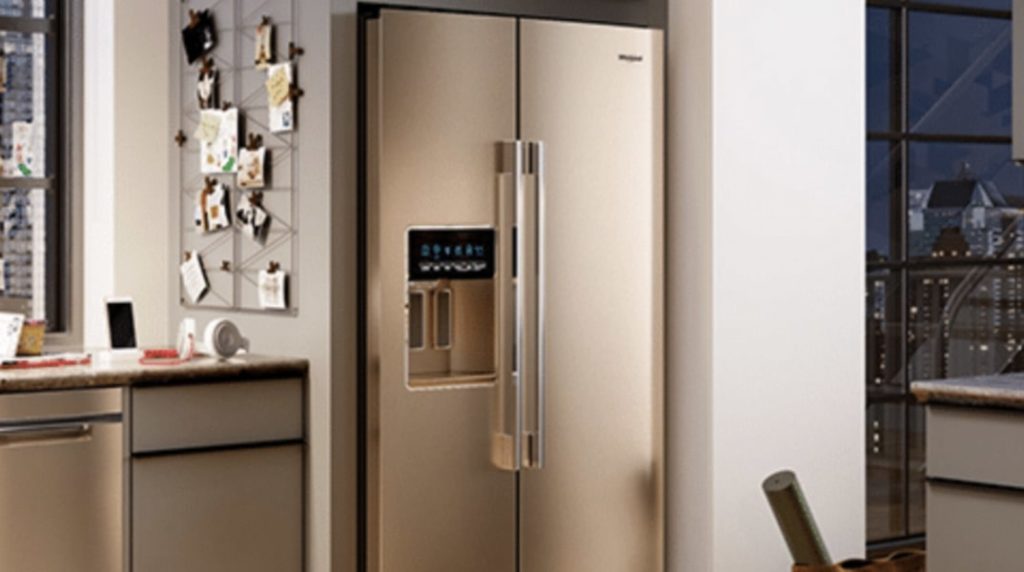 There are several different refrigerator styles you can choose for your home. These are top and bottom-mount fridges, French door fridges, side-by-side fridges, and built-in refrigerators.
How are they different from each other? Keep reading to find out!
Top Freezer Fridge – This fridge style is the most traditional type and the easiest to find on the market.
However, you're going to have to crouch or kneel a lot when obtaining fresh food or grabbing afternoon snacks.
Bottom Freezer Fridge – With this fridge configuration, the top portion is allotted for cooling and chilling food, and the bottom for freezing food and making ice.
Furthermore, it is a lot more convenient to take out things from it, making bottom freezer fridges more expensive. In terms of freezer space, they usually have more compared to top freezers.
French Door Fridge – A French door fridge has double doors that open to the side without taking up much space. The freezer is usually at the bottom, so it's like a modified bottom-mounted fridge.
This fridge type allows you to store less space in the fridge compared to the other types. Plus, it's usually more expensive, not least since it has more moving parts than other fridges.
Side-By-Side Fridge – As the name suggests, this fridge has one vertical side for the fridge and another for the freezer. Depending on the model, it can differ in compartment size, though most of them are very wide.
Also, note that it consumes more energy than the other fridge types we listed. And it often has a water or ice dispenser situated at the door.
They look as though they are part of your home decor. A built-in fridge can be a top or bottom freezer, side-by-side, or French door fridge.
4) Features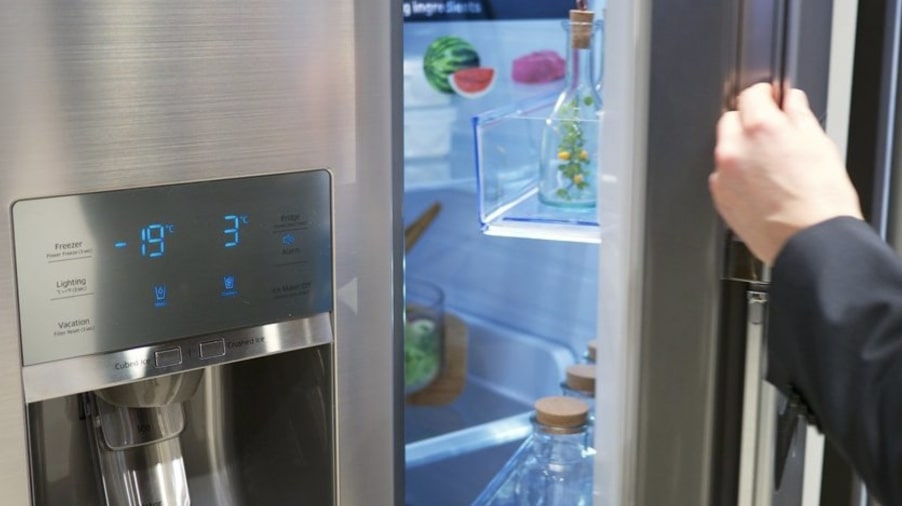 Most standard fridges already have the basic features, such as built-in shelves, a meat chiller, a crisper drawer, and side compartments.
But, apart from that, fridges can come designed with additional features, which can make life more convenient. The most common ones are given below:
Adjustable Shelves – These give you flexibility in arranging your food inside the fridge. You can adjust the shelves for a large cake box or a bottle of champagne, for example.
Water/Ice Dispenser – It's a nifty feature found mostly on side-by-side refrigerators. This lets you get ice or water without even opening the fridge door.
Air Filtration System – Air filtration technology deodorizes the mixed scent released by different foods. It also fosters a healthy supply of air throughout the appliance.
Fridge Touchpad – This is a feature of several modern fridge models. With it, you can use a touchpad to adjust the temperature, control the amount of water to dispense, change to eco-mode, etc.
Energy-Saving Models – You should definitely look for this one, because it allows you to spend up to 20% less energy. For this, find a fridge with a good Energy Star rating.
Built-In Camera – One of the coolest smart features, this allows you to easily see the contents of your fridge, especially those that are behind other products.
Smartphone Connectivity – By syncing your phone to the fridge, you can see or change the current temperature, be alerted if you left the front door open, and receive notifications via an app. However, you would need an Internet connection to use this feature.
And that was all you needed to know to find the right fridge for your home! As we've shown you, it's actually pretty simple.
All you have to do is visit an appliance store, take your pick, and assess the fridge based on the criteria we've discussed. If they pass your standards, then that may be the one you're looking for!
Other Related Articles