How to Choose a Computer Desk
Finished buying your own laptop or computers for your office? Good! Then, a fast router and an ergonomic computer desk may be the next on your office essentials list.
Now, because a computer desk varies in type, features, and design, it can be hard to pick one that will meet your specific needs and budget.
But don't worry, as we have crafted a quick guide on choosing a computer desk here. We'll walk you through all you need to know so that buying one will be a cinch.
1) Budget
Your choice of computer desk is largely dependent on your budget, which is why this is the first factor you have to consider. Simply put, smaller sizes cost less, bigger sizes cost more, generally speaking.
Before you visit the store or surf the net, it helps to determine the budget you have for a computer desk. This will effectively narrow down the myriad of options out there.
Make sure that even with your given budget, you will still meet the size, features, and storage you need.
2) Type
Next factor to consider is the computer desk type. In conjunction with this, you have to know how much space you have and think about how you'll work.
With these two in mind, find the computer desk type that will fit your budget below.
For Those with a Higher Budget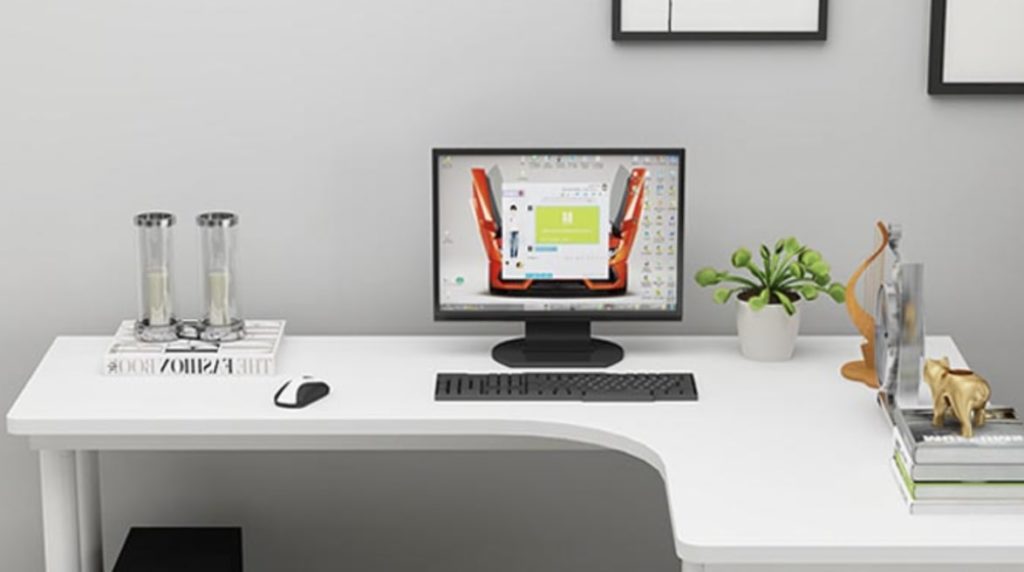 L-shaped desks are pretty versatile and spacious. They can nestle snugly on a corner, beside the wall, or right in the middle of the room.
However, if you find that the computer desk lacks space, you can easily add a hutch to house your various leisure or office belongings inside.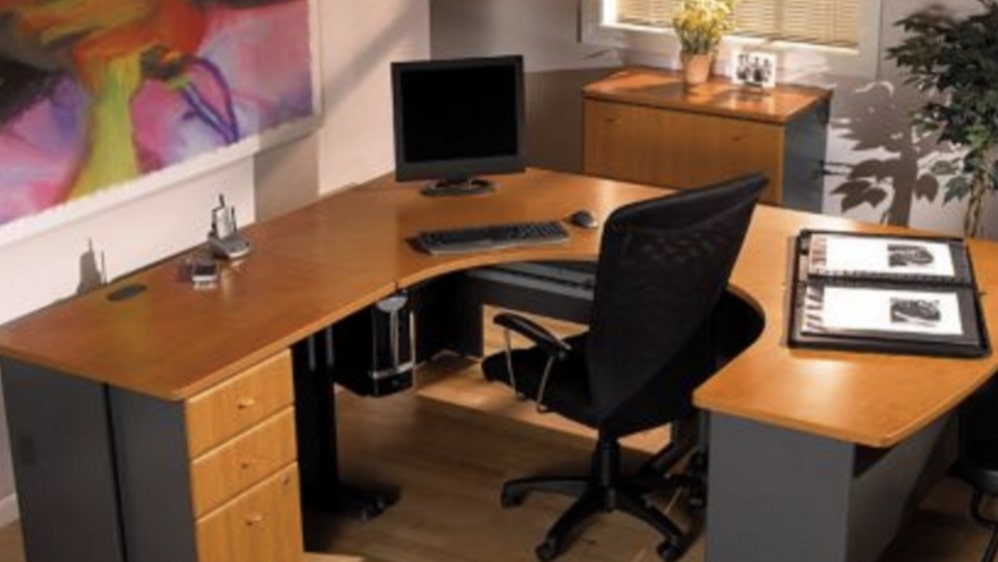 The U-shaped desk orientation is closed and encourages people to work together. It's great for multitaskers and those who have plenty of things to do besides typing at the computer.
Having a longer and wider surface, this style also fits designers and architects because they can place and study their blueprints on the table effortlessly.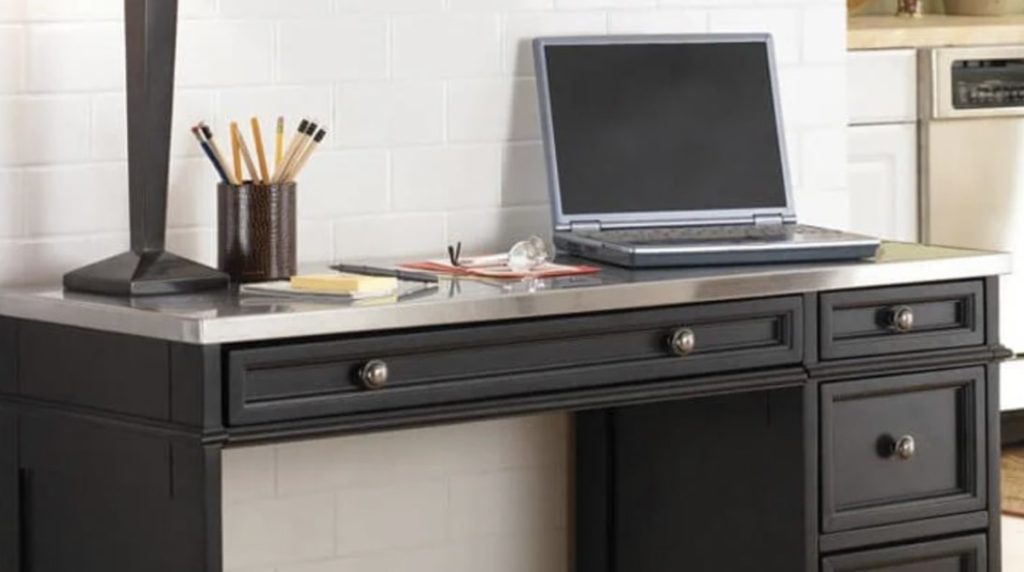 Executive desks are what you typically see in a CEO's office. It's elegant and sturdy, as it's usually made of wood.
They can also have elaborate designs like reeded columns and a flat or legged base, depending on the model.
Because of the material and craftsmanship, executive desks fetch an expensive price. But the great thing about them is they can last a very long time.
For Those with a Lower Budget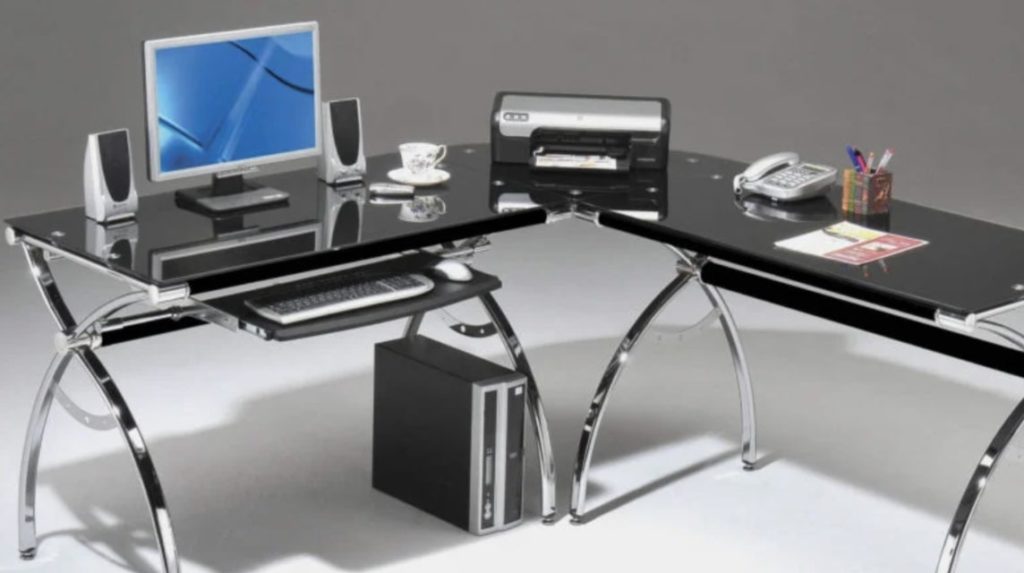 Small computer desks differ in shape, height, and storage. There are simple desks that have a monitor and keyboard holder, while others are quite minimalist and fit snugly in a corner.
Although they aren't as fancy as the high-budget desk tables we discussed, they are much more affordable.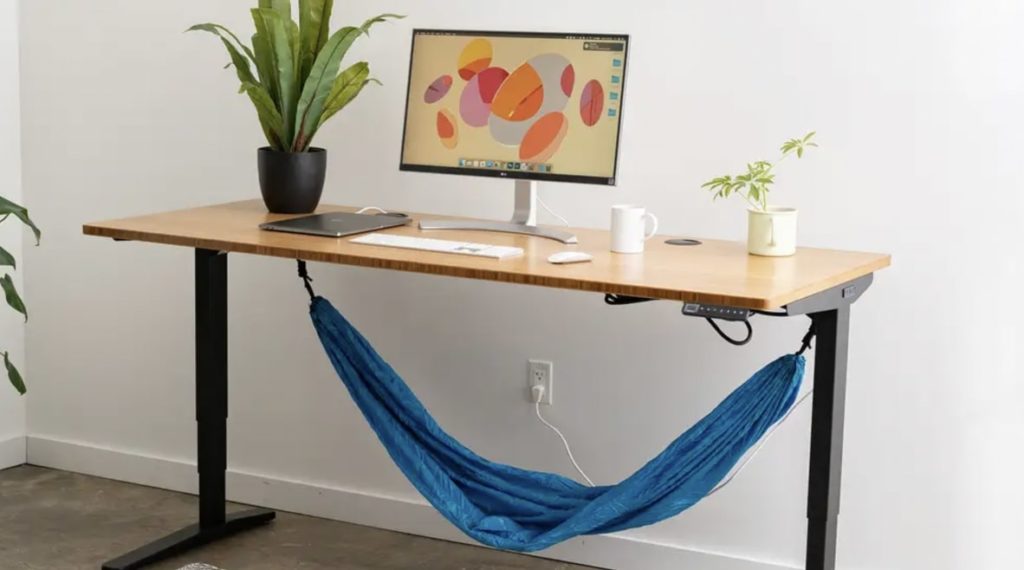 If you'd want to work while standing to burn a little more calories than usual, a standing desk is a great choice!
For this, we highly recommend that you get one that's adjustable so that you can alternate between sitting and standing. However, not everyone will feel productive or comfortable using it.
3) Durability
A computer desk can be made of different materials, including natural wood, laminate, metal, plastic, or a mix of these.
A desk made from natural wood has texture, colour, and aesthetic appeal. It's extremely durable, but the desk will need to be occasionally maintained to keep it lustrous and beautiful.
A piece of laminate furniture is very durable and chip and scratch-resistant. So if you're using cutting tools often on your desk, this may be a great option.
Metal furniture has a special property that the previous two doesn't have. They are both fire and water-proof and can also be coated to be scratch-proof. It also looks classy and clean.
Lastly, plastic is affordable and tough, although it's not as appealing as natural wood or laminate desks. Plus, it's prone to scratches and isn't environmentally friendly.
Given these kinds of materials, it's up to you to choose the best desk that suits your budget and requirements.
4) Setup
The last thing to consider is your computer desk's installation method. They can come as ready-to-assemble, partially assembled, or fully assembled.
If you require the table to be assembled by a handyman or carpenter, you may have to spend more. However, if you're skilled at furniture building, you can save more by purchasing a ready-to-assemble model from the store.
Related Articles on Chairs