The 5 Best Wireless Earbuds in Malaysia
Having to detangle your cables and wires can be bothersome and we understand exactly why you want to make the switch to wireless. This is why we are extremely pleased to introduce you to a variety of wireless earbuds to ease your burdens.
Unlike wired earbuds, wireless earbuds give you the opportunity to listen to your music and give you freedom of movement. So come on and read all about the best wireless earbuds in Malaysia!
The Best Wireless Earbuds in Malaysia
Let us now move on to the list of the best wireless earbuds here in Malaysia. Read on to know all about their features and find the perfect one for you!
1. Sennheiser MOMENTUM True Wireless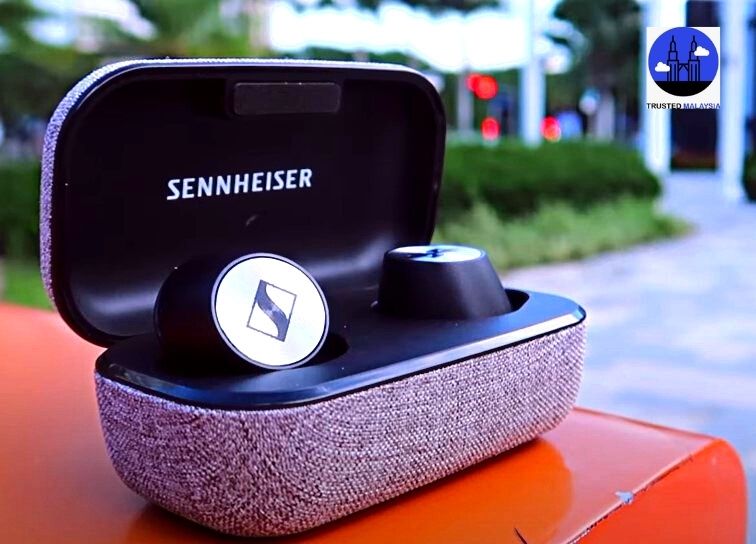 Price: RM 1,499
| | |
| --- | --- |
| BATTERY LIFE | 7 hours |
| CHARGING CASE POWER | 28 hours |
| CHARGING TIME | 1.5 hrs |
| WIRELESS TECHNOLOGY | Bluetooth |
| WORKING RANGE | 10m |
| CONNECTOR TYPE | Type-C |
| WARRANTY | 2-year international manufacturer warranty |
The Sennheiser MOMENTUM True Wireless earbuds feature an amazing stereo sound created by the brand's unique 7mm dynamic audio drivers.
You can use the Sennheiser's Smart Control app to fine-tune the audio using the app's equalizer. You can even use the integrated equalizer on the earbuds themselves which is a pretty neat addition.
It has two-mic beam technology which makes it possible for your voice to be heard during calls even when you're in a noisy environment. These earbuds have both noise-canceling technology and have a transparent hearing feature that allows you to easily hear what's going on around you; you get to choose what listening style you want.
It has smart pause technology which pauses your sounds when you take your earbuds off and plays it once your earbuds are back in. It also automatically turns on and off when you place or remove it from its case which we think is pretty convenient.
Although, we'd also like to point out that a few users have said that the touch controls can be a bit too sensitive from time to time.
It has a lengthy battery life of up to 7 hours. The charging case allows this 7 hours to turn into 28 hours which is pretty impressive.
Note that it's IPX4-rated which means it's splashproof and sweat-resistant. It can handle light water splashes but try to keep it out of the water or heavy rains.
One thing that causes quite a few eyebrow raises is the price of these earbuds. They're a bit steep but according to users, if you can afford them, they're pretty worth it.
Has Android and iOS app
IPX4 Rated
2-year warranty
Built-in equalizer
7-hour battery life
Voice-assistant enabled
Expensive
Not waterproof
Touch controls are a bit too sensitive
Customer Reviews
Really good quality
"Received it in 3 days. The quality is just so good, my old earbuds are now abandoned." -C***e
Superb sound quality, very worth it
"It took few days to arrive. I was really speechless when I try it. The sound quality is very superb comparing to Sony WF-1000XM3. Overall, this is my best TWS experience that I ever had and it is very worth it." -Muizz D
2. JBL Wave 100TWS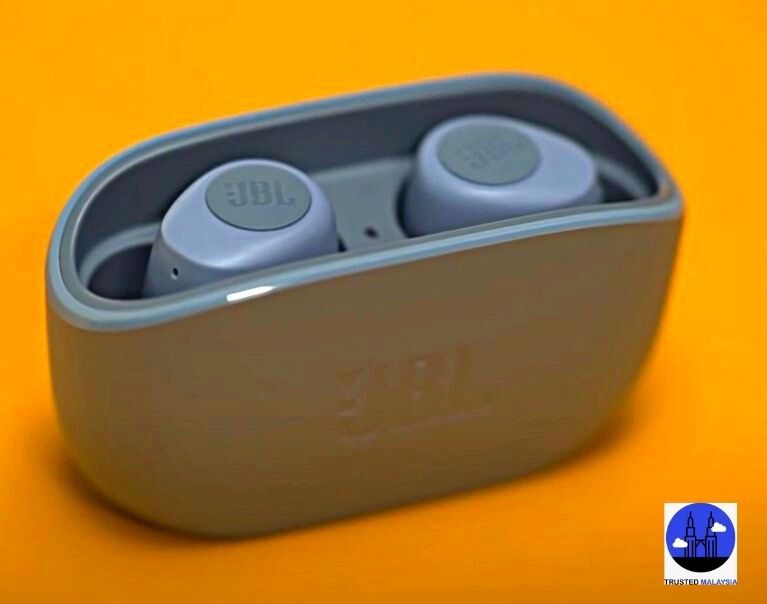 Price: RM 209
| | |
| --- | --- |
| BATTERY LIFE | 5 hours |
| CHARGING CASE POWER | 20 hours |
| CHARGING TIME | 2 hrs |
| WIRELESS TECHNOLOGY | Bluetooth |
| WORKING RANGE | 10M |
| CONNECTOR TYPE | 1xMicro USB |
| WARRANTY | 1-year local manufacturer warranty |
The JBL 100 TWS is an affordable Bluetooth-enabled wireless earbud set. You can either use them as a pair or individually which is great if a friend or family member wants to borrow your earphones but you're watching a show.
We also like how you can easily answer calls or pause & play your music just by tapping on the remote control that's placed on the ear cups. It's also voice assistant enabled for all Android and iOS devices.
Sadly, unlike most wireless earphones nowadays, this isn't exactly noise-canceling for when you're listening to media or taking calls.
Now, if you're someone who works out a lot, we highly recommend these earbuds for you because they're 100% sweatproof with an IPX7 rating. This rating also means they're able to withstand complete submersion in water for up to 30 minutes.
Its battery life is around 5 hours but it can be extended up to an impressive 20 hours with the charging case.
Affordable
IPX7 Rating
1-year warranty
Ideal for workouts
Voice-assistant enabled
No app
Not noise-canceling
Customer Reviews
Looks awesome and nice sound quality
"Super fast delivery. It looks awesome and the sounds quality is nice! Worth a buy" -L
Bass and treble work well; Splendid sound
"bass and treble work well, buy since got discount. splendid sound . fast ship out by the seller but late delivery by courier. a week late but nvm item arrived in perfect condition thumbs up" -A
Superb sound system
"nice packaging – sealed properly. superb sound system" -Shahrul
3. Jabra Elite Active 75t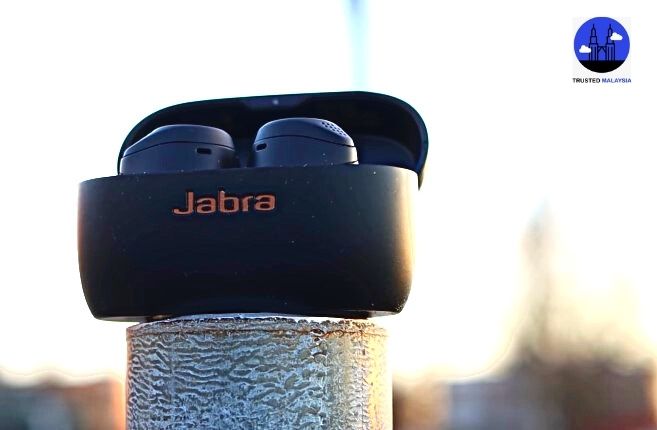 Price: RM 599
| | |
| --- | --- |
| BATTERY LIFE | 5.5 hours |
| CHARGING CASE POWER | Up to 24 hours |
| CHARGING TIME | 2 hours and 20 minutes |
| WIRELESS TECHNOLOGY | Bluetooth |
| WORKING RANGE | 10m |
| CONNECTOR TYPE | Type-C |
| WARRANTY | 2-year local manufacturer warranty |
The Jabra Elite Active 75t is definitely one of the best wireless earbuds for those who live active lifestyles. It's been tested for a secure fit with extra grip coating which will help it stay in your ears whether you're doing cardio or dropping those weights.
With this being said, it's obviously also going to be sweatproof, waterproof, and dustproof. These earbuds are IP57 verified to last up to 30 minutes in freshwater too.
It has active noise cancellation to help you focus on what you're doing or listening to without any external distractions. You can also turn the noise cancellation off anytime you want.
There's also a Jabra Sound+ App where you can view different pre-engineered sound profiles, customize these different sound profiles, or even create your own. This makes it ideal for those who take their music sessions very seriously.
Most of the earbuds on this list use dual-microphone technology for clear calls so imagine our surprise when we found out these earbuds use 4-microphone technology. This ensures ultra-clear sounds both outgoing and incoming.
These earphones and its charging case are also compatible with Qi-enabled wireless charging pads. It's also voice assistant enabled for Google Assistant, Amazon Alexa, and Siri.
IP57 rated
Has Android and iOS app
2-year warranty
Voice-assistant enabled
4-microphone technology
Compatible with wireless charging pads
Expensive
No accidental touch prevention
Customer Reviews
Keeps firm in ears
"Nice colour!! Good sound. It keeps firm in my ears!!! I loving this compared to my airpod whic it did not stay sit in my ears. ♥️" – g***a
Great purchase: Great sound quality; Suitable for gym or running
"Great sound quality. The bass is awesome and you can customize the EQ using the Jabra Sound+ any way you wanted to. The fit is great, make it suitable for gym or running usage. Not to mention it is IPX4 rated. Great purchase all around." –M***
Good battery consumption; Easy to use
"the active noise cancellation and hear through features work well to block wall fan noise. the earbuds battery consumption is good, can last quite long. setup and configuration via the mobile app is very simple and a no-brainer" -Brandon T
4. OPPO Enco W11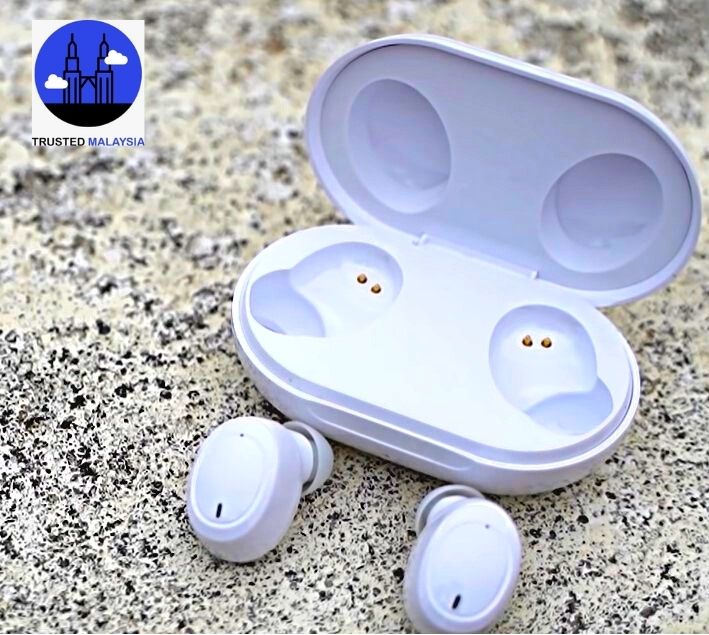 Price: RM 159
| | |
| --- | --- |
| BATTERY LIFE | 5 hours |
| CHARGING CASE POWER | 20 hours |
| CHARGING TIME | 2 hours |
| WIRELESS TECHNOLOGY | Bluetooth |
| WORKING RANGE | 10m |
| CONNECTOR TYPE | Type-C |
| WARRANTY | 1-year warranty |
OPPO's Enco W11 wireless earbuds are one of the many budget earbuds on the market now. One thing we can say about them is they perform well above the others in their price range.
These earbuds use 8mm dynamic drivers which enhance bass and extend the reach of high frequencies for extremely clear audio. This is also partly thanks to the titanium-plated composite diaphragms.
It also enables the help of dual-microphone technology to help cancel out any external noise so you can be heard decently on calls. However, there have been reports that the calls aren't as crystal clear as they could be.
It has an IP55 rating of being both water and dust-resistant. This makes it a good choice for those who enjoy sweating it out in the heat, working out, or even taking walks in the rain.
The intelligent touch controls on these earbuds make using them pretty easy. All you have to do is learn the controls on the manual and you can tap or double-tap your way through music sessions.
Affordable
IP55 rating
1-year warranty
Intelligent touch controls
No app
Call quality has issues
Not voice assistant enabled
Customer Reviews
Authentic and good quality
"A cheap price with an authentic and good quality product. A bluetooth earbuds with a nice bass and anti-noice. The seller is efficient and this product takes about 3 days to reach. Overall is best! Thank you😘" -c*****0
Works perfectly for phone and laptop
"Received the item in good packaging and condition. And they work perfectly, both for my phone and laptop! Thank you for the superb service and product! 😊" -f*****e
Good sound quality; Comfortable for jogging
"Item arrived safely. Sound quality is good. Even with the default sound setting. The bass and treble is good enough for me. Comfortable to wear while jogging too. 👌👍👍👍" –r*****d
5. Xiaomi Haylou GT1 Pro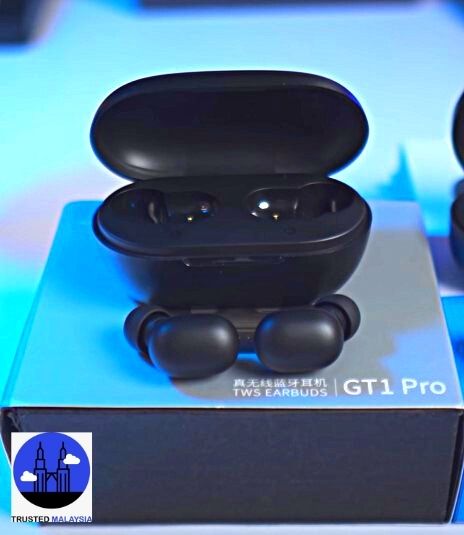 Price: RM 129
| | |
| --- | --- |
| BATTERY LIFE | 4.5 hours |
| CHARGING CASE POWER | 26 hours |
| CHARGING TIME | 1.5hrs |
| WIRELESS TECHNOLOGY | Bluetooth |
| WORKING RANGE | 10m |
| FREQUENCY | 20-20000 Hz |
| CONNECTOR TYPE | 1xMicro USB |
| WARRANTY | 6-month warranty |
The touch controls make it easy to navigate playing and pausing music as well as answering calls. It's also voice assistant enabled and can work with Xiao AI, Siri, or Google Assistant.
On a single charge, it can last up to 4 hours which isn't very impressive but the 26 hours extension it can get using the charging case is impressive.
It has noise cancellation technology which we think will make it pretty easy for you to focus solely on your music or that show you've been binging on. It also has a noise-canceling microphone which makes taking calls easy since you'll be heard without much external noise.
However, there have been reviews wherein the calls have your voice sounding a bit tinny. There are also some instances where loud sounds are picked up by the microphone.
It's also IPX5 waterproof so you can enjoy working out in it with no worries. However, note that it's only able to withstand sweat and light rain so you may want to steer clear of swimming pools or heavy rain with these on.
Affordable
IPX5 waterproof
6-month warranty
Voice assistant enabled
No app
Call quality has issues 
No accidental touch prevention
Customer Reviews
Audio memuaskan; Baterai tahan lama
"Audio sangat memuaskan. Battery tahan sangat sangat lama" -f*****i
Trusted and recommended
"Fast delivery. Item received in perfect condition. Thank you seller. Trusted and recommended 👍🏻" -dnyel7
Things to Consider Before Buying the Best Wireless Earbuds in Malaysia
1. Sound quality
This should definitely go without saying but the sound quality of the earbuds you choose should be your top priority. You can research all about the earphones you're looking at as well as how well the sound quality is in regards to calls and all sorts of media.
2. Battery life
Your earbud's battery life determines how long you can use them for a period of time. If you're someone who goes hours listening to music, you'd definitely want a pair of wireless earbuds that could cater to that.
However, if you're someone who just wants earphones for a quick walk around the block or a couple of sets in the gym, earbuds with a 2-hour battery life would be alright.
3. Charging case
In line with the battery life, the charging case is also something to take a look at. Figure out how many times it can recharge your earphones before needing to be recharged itself.
Depending on the devices you use, you should also check what kind of charging port they have. Preferably, choose the ones that offer fast-charging such as Type-Cs or lightning ports.
4. Features
It's pretty important to consider the features wireless earbuds have. Some of these features could be sound controls, noise-cancelling, waterproof, sweatproof, biometric, voice assistant, etc.
The key is examining your lifestyle and picking the earbuds that'll help enhance your quality of life.
FAQs about the Best Wireless Earbuds
---
Having wireless earbuds is close to mandatory in our world today. It's so much more convenient to have them than wired earphones that get all tangled up in your pocket for no good reason.
Of course, all we want is to make sure that you get nothing but one of the best wireless earbuds in Malaysia. If you purchased one of the buds on this list, please feel free to tell us all about your experience with them!
One more thing that you'll probably need is a list of one of the best wireless broadbands in Malaysia. Check out our article and let us know what you think!