Top 12 Wedding Photographers in Kuala Lumpur
Your wedding will be one of the most significant events in your life.That's why capturing your favorite moments is a must.
Not only will you get to remember that day with your significant other when you look back, but through photos, you can also share your cherished memories with your friends and family.
So we picked out the top 5 wedding photographers in Kuala Lumpur you can hire to help you with that!
How much does it cost to hire wedding photographers in Kuala Lumpur?
Usually, photographers with more experience in the field tend to have higher charges than professionals who just started their business. Every wedding photographer has specific and unique skill sets that affect their prices.
The cost also depends on the type of service you avail, and how many hours you will be shooting.
| Service | Cost |
| --- | --- |
| Wedding photography | |
| Whole day | RM 5500 to RM 10000 |
| 5 to 7 hours | RM 3500 to RM 5000 |
| Pre-wedding photography | |
| Whole day | Starts at RM 6000 |
| Half-day | Starts at RM 4000 |
| Destination wedding | Starts at RM 9000 |
| Wedding cinematography | RM 4000 to RM 5000 |
| Pre-wedding cinematography | RM 5000 to RM 8000 |
The Best Wedding Photographers in Kuala Lumpur
Every wedding is unique.
Sure, your theme may be inspired from other ceremonies you've been to or seen from the internet. But adding unique elements and adapting them to your own motif will truly make it yours.
We picked these wedding photographers for the following criteria:
Now, let's see who catches your eye!
1. APLIND YEW PRODUCTION
| | |
| --- | --- |
| SERVICES | Professional wedding photography, pre-wedding photography, and cinematography services. |
| WEBSITE | https://www.aplindyew.com/ |
| ADDRESS | Amadesa Resort Condo,Jalan 5/125, Desa Petaling,57100 Kuala Lumpur, Wilayah Persekutuan |
| CONTACT DETAILS | (60) [email protected] |
| OPERATING HOURS | Monday – Saturday, 11:00 AM – 6 PM |
| | |
| --- | --- |
| Style | ★★★★★ (5/5) |
| Services | ★★★★☆ (4/5) |
| Customer reviews | ★★★★★ (5/5) |
Capture more than just a moment in time with Aplind Yew Production's professional wedding photography services.
They specifically cater to wedding events since they want to capture not just every detail of the wedding but also capture the emotions, experiences, and small moments shared in these precious moments.
They provide pre-wedding photography, actual day wedding photography, and portraits. They aim to make their pictures of high quality that even your kids and grandchildren will look at them and still capture the memories and the story of that moment.
They also offer wedding cinematography and videography wherein they capture the feelings you had, and the continuous emotions on the faces of your family and guests.
We think that this service especially complements their wedding photography since they can add an element of surprise such as some little touches that the wedding party gets to experience during preps, but the guests haven't seen.
Upon checking their gallery, we have seen creativity, passion, professionalism, and drive in their works. We can confidently say that they love their work and will continue to provide priceless service to their future clients.
Great use of angles
Creative cinematographies
Great customer communication
Client-based service
Specializes in wedding photography
Closed on Sundays
Estimated rates are not available online
Customer Reviews
They are great in guiding us with the photo process etc, and they even go the extra mile of taking photos using our guest's phones.
"My wife and I were very glad to have Aplind and the team for our wedding last Saturday. The crew is funny and friendly, and that positive vibe definitely makes us a little more relaxed on our big day. We're the first child to get married among our brothers and sisters, so we are rather inexperienced in terms of planning and scheduling. Their suggestions and advice are extremely helpful when we are planning for our wedding and estimating the time and duration for each phase/event for the wedding. They are also very responsive to any questions we have, and we had sufficient meetings and communication to ensure that they understand the flow of the wedding. On top of that, they're also great in guiding us with the photo poses etc, and they even went the extra mile of taking photos using our guests' phones. We hired them for both their photography and videography service, and I'd definitely HIGHLY recommend them to our friends and family in the future!" – Sin Yong Tan
Super patient, friendly and helpful
"I had a really great experience! Amazing photographer, super patient, friendly and helpful too. I was a little worried as we're not used to posing for photos but the photographer will guide you accordingly! Got the photos in less than a week and love the way they turned out! Highly recommend " – Nicola Ooi
2. Louis Loo Photography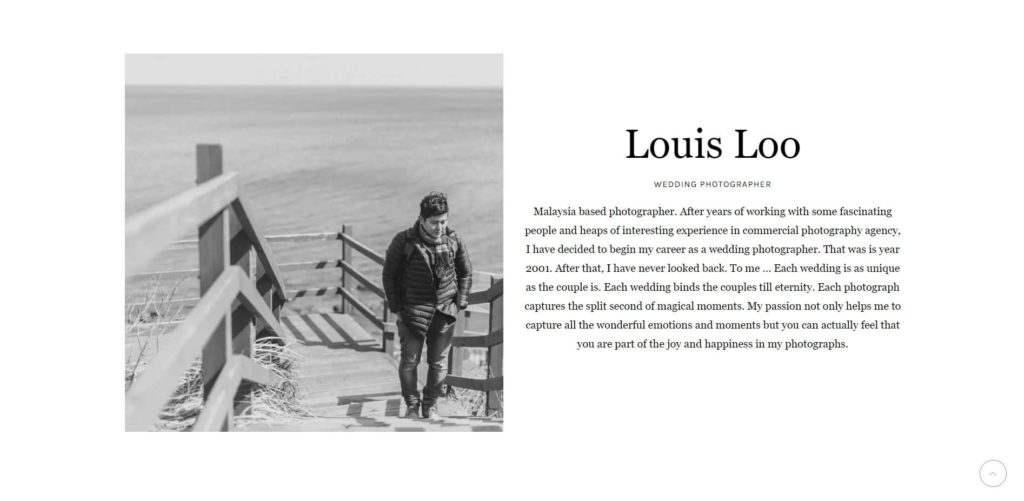 Ratings
| | |
| --- | --- |
| Style | ★★★★★ (5/5) |
| Services | ★★★☆☆ (3/5) |
| Customer reviews | ★★★★★ (5/5) |
A wedding photographer since 2001, Louis Loo had the opportunity to meet hundreds of couples with distinct personalities. Such experience has shaped him to be one of the best wedding photographers around the world.
It's no wonder why we were certainly impressed with his diverse portfolio. He has photographed weddings with interesting themes such as jazz nights and yellow retro parties.
He also likes to explore contemporary themes such as modern culture-inspired weddings like Shanghainese and Peranakan. His interest in the diverse cultures of the world is definitely something worth noting for enthusiasts and couples who want to feature their culture in their wedding.
What caught our eyes most, however, is his casual pre-wedding photos featuring a couple wearing jeans, white shirts, and sneakers. It seems like your normal and unplanned trip-turned-into-a-photoshoot, right?
But we like how his photos were shot in an unfamiliar place. And yet they still induced a lot of nostalgic feelings to outsiders, despite it being a place we've never been to.
It almost felt like we shared the treasured memories from the couple. And that's certainly what we think beautiful wedding shots should be—unique, but familiar.
It's definitely not the typical pre-wedding shots we see everywhere, but that's what makes it rightly theirs.
Louis Loo also works on classic themes and photographs other events such as garden weddings, blue rustic weddings, and pre-wedding Paris shots. If you inspire him with your stories, he can definitely give justice to your unique wedding shots ideas too!
Check out more of his shots on his Instagram account here.
Diverse portfolio
Specializes in wedding photography
Unique style
Limited range of services
No rates posted online
Customer Reviews
Professional and patient
"Thank you so much Louis for the excellent quality and effort you have put into our photoshoot. You've truly blown us away with your professionalism and patience. You went well above and beyond our expectations. You're very knowledgeable, you're an amazing photographer, and an amazing person. We are forever grateful for meeting you and capturing our special moments. You're definitely worth more than 5 stars."—Sher Rynn, Facebook
Great eye for detail
"We engaged Louis and team as our wedding photographer and he really exceeded our expectations. He is very professional, pays great attention to detail, and has a great eye for the most flattering angles and composition. The photos turned out great and we have our favorite ones hanging on our walls. If you are after a natural style of photography that captures emotions, don't look anywhere else. I'm glad we trusted Louis as our wedding photographer."—Shu Lam, Facebook
3. Munkeat Photography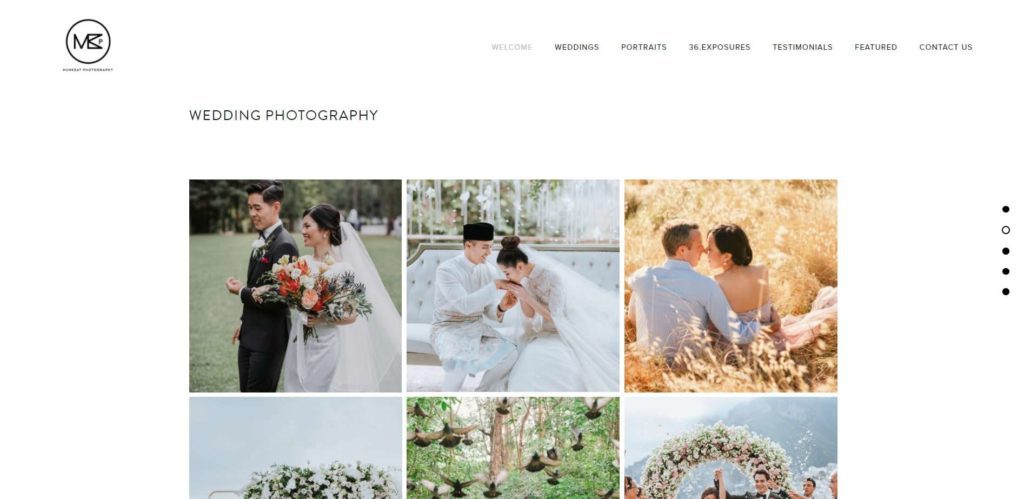 Ratings
| | |
| --- | --- |
| Style | ★★★★★ (5/5) |
| Services | ★★★☆☆ (3/5) |
| Customer reviews | ★★★★★ (5/5) |
Munkeat Photography's gallery features photographs that radiate strong cinematic vibes. And we are definitely liking his black-and-white photos that look like they came straight out of a 1950s film!
They portray simple but dramatic scenes that evoke feelings close to the ones you get from watching an old romance movie. This is why we think it is definitely perfect for a wedding.
What we like most about Munkeat's cinematic style, however, is how he captures his subjects in a particular environment—whether it's an old house terrace, along the beach, in the forest, or overseeing a mountain. He tells stories of growing old together, exploring the world, and looking forward to the future—the things that couples look forward to in a marriage.
The subjects are perfectly captured within the scene and every element in his photos fall on the right places. We also like how he captures the subjects through deep blacks and contrasts which makes his photos look fierce, sophisticated, and eye-catching.
His use of props and elements such as wedding arches, plants, and chairs are very nice touches as well. Having a specialization in digital portraits and shooting in film, Munkeat's mise en scene is a very remarkable aspect of his style.
We believe that this distinguishes him from other wedding photographers in Kuala Lumpur, and this left an outstanding impression to us and some of his past clients as well.
Very distinct style
A master of his own genre
Great composition
Uses a blend of digital and film 
Limited range of services
Can be difficult to schedule
Customer Reviews
Keen eye for details
"Munkeat Photography was our first choice when it came to booking our wedding photographers, and we are incredibly happy with how our wedding photos turned out! Mun Keat is a fantastic photographer, with a keen eye for details. He captured all the right moments of the wedding and made us feel so comfortable in front of the camera. He knew the best angles for us and made us look really good. We completely trusted Mun Keat and totally enjoyed working with him."—Daniel and Jade, Testimonials
Friendly and genuine
"Munkeat came to my knowledge through glowing recommendations from my wedding planner. Though initially drawn to the lightness, artistry and timelessness of his shots, it was the actual meeting of him in person that sealed the deal. Munkeat had such an amazing aura, exuding warmth, friendliness and most importantly, genuineness. I felt so comfortable around him and was immediately convinced that he was the photographer I wanted to shoot my special day."—EE and Stephane, Testimonials
Love at first sight
"It was love at first sight; that was how I fell in love with my husband of 10 years. That's what I felt about Munkeat's photos too. I immediately fell in love with his photos when I first saw them. It was at that moment that we decided to choose Munkeat for our 10th anniversary shoot with our daughters. We had so much fun during the shoot and our girls felt so easy with his presence they were so cooperative. You know what people say about taking photos of kids."—Tim and Ka Bien, Testimonials
4. Jenny Sun Photography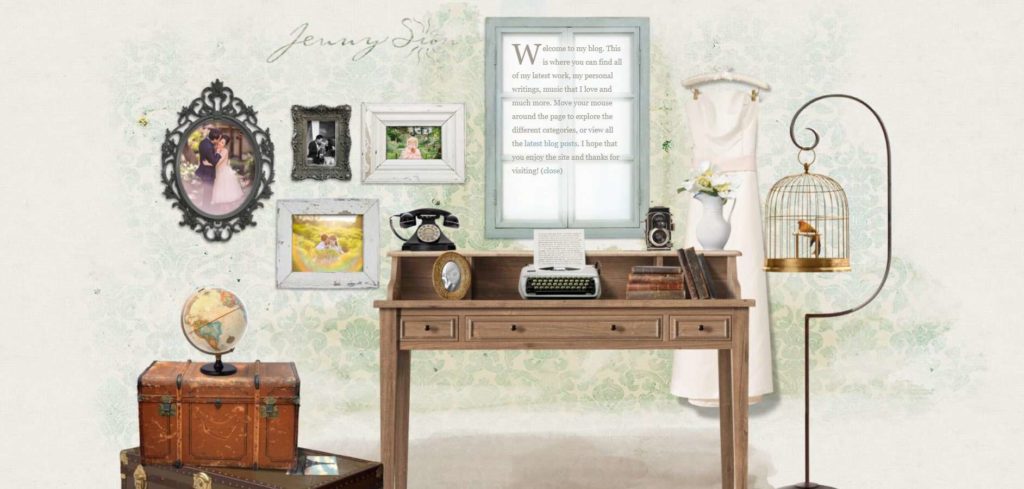 Ratings
| | |
| --- | --- |
| Style | ★★★★☆ (4/5) |
| Services | ★★★☆☆ (3/5) |
| Customer reviews | ★★★★★ (5/5) |
As we enter Jenny Sun's website, we are immediately taken into an interactive page with a vintage motif for a more fun browsing experience. And we're all for it!
Her wedding shots primarily feature the subtle things on a wedding. We see a wedding gown hung on top of a door, a bouquet, red heels, bust-down shots that focus on the ring, suits, bow ties, leather shoes, cakes, flowers, candles, and lights.
The shots almost look too simple, and there's not much going on. But we like how they tell the story of a wedding.
Her use of saturation gives focus on the subjects captured without fully isolating them from the scene, such as a red shoe or a yellow flower in a bit of a muddy background. And we think that this is an impressive way of capturing the essence of photographs, especially stills.
We also like how she uses lighting in her photos. They delicately touch the subjects in certain angles, and it makes them look so gentle and graceful.
But our favorite thing about her shots is their touch of blur for focus and fluidity. They show candidness timed perfectly.
Jenny Sun's technique of capturing candid moments is truly a classic style that will always be timeless. We are, without doubt, impressed with her classic approach to the art of wedding photographs.
You can connect with her on Facebook and Twitter to contact her directly and check out more of her wedding shots.
Elegant and classic style
Graceful touch
Great stills
Limited range of service
Also based in Sydney which could affect availability
Customer Reviews
Knows how to work with light
"Jenny Sun is an amazing wedding photographer – we had her do both our engagement shoots and wedding. The quality of her photos is exactly what we wanted – she really knows how to work with the light to get beautiful shots. Only thing is, she is super super busy so don't expect your hard copy photos back any time soon – ours took nearly a year to arrive."—Valerie C., Facebook
Bubbly, friendly, natural, professional
"She has attention to your details, bubbly and friendly personal service, tailoring to your needs and styles, has great skill in capturing moments naturally and professionally."—Anonymous, Word of Mouth
5. Daren Chong Photography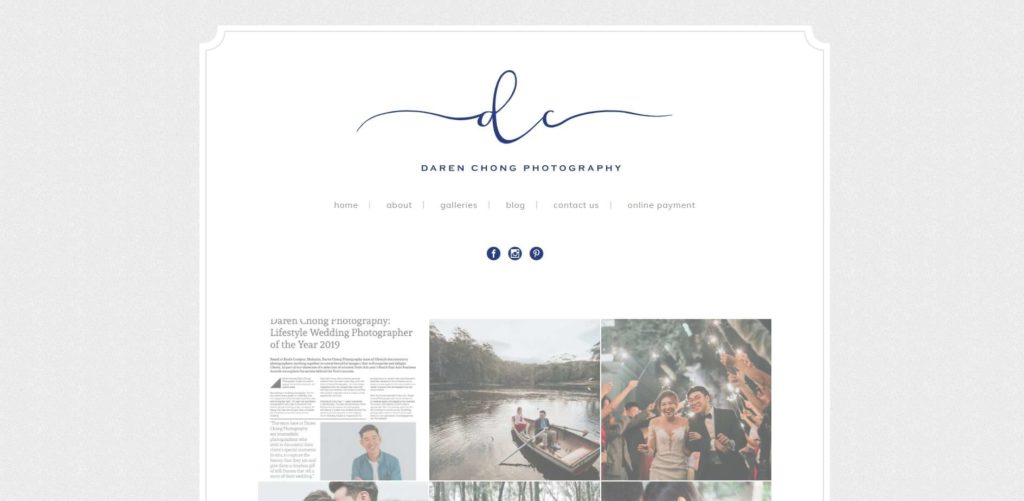 Test
Info
Services
Wedding, pre-wedding, destination wedding, destination pre-wedding, wedding videography, corporate photography, corporate videography
Website
https://darenchong.com/home/
Contact details
+6012 - 322 - 5553,

[email protected]
Ratings
| | |
| --- | --- |
| Style | ★★★☆☆ (3/5) |
| Services | ★★★★★ (5/5) |
| Customer reviews | ★★★★★ (5/5) |
Like Jenny Sun, Daren Chong likes to capture stills of wedding elements like rings, invitations, gowns, and suits. Our favorite part about his photos is his approach to viewpoints and story-telling.
He takes shots such as the bride looking at a mirror, seeing her own beauty. He portrays how fun preparing for a wedding is, from putting on makeup to dressing up.
He also captures the warmth and completeness of having people beside you. He shows the emotions felt by the couple and the guests all throughout the event.
We are fascinated by how he uses different angles and how he frames the subjects in a scene to tell a story. We think his aesthetics are well-suited to people who prefer simple and delicate shots.
We also like how he plays around with lights and the bokeh effect in some of his photos. The shots are showing a lot of movement, even when they're technically still images, which is very impressive.
Like any great wedding photographer, Daren Chong perfectly captures all the important moments and emotions in a wedding—but with a touch of perspective and story.
Apart from wedding, pre-wedding, destination wedding, and destination pre-wedding shots, he also offers wedding videography, corporate photography, and corporate videography services. You can connect with him on Facebook and Instagram too.
Wide range of services
Mastery on stills
Great use of angles
Style is common among wedding photographers
Customer Reviews
Talented professionals
"Daren and his team are really talented and complete professionals. Daren did an absolutely amazing job with our pre wedding shots. The interview we did with him gave him an idea and insight on where and how it should be. He did great choosing the location and style. The actual day photos and videos turn out to be excellent too. Our guests are all happy with the photos that we've shared with them. Overall 5-Stars for: Pre wedding, actual day video and photo & photobooth."—Daxterism Ooi, Facebook
My best decision ever
"Choosing Daren to be our pre-wedding photographer was one of the best decisions we have made and it was a great start to the whole wedding preparation process. We did a two-day photoshoot in Sydney. Daren was very interactive throughout the shoot, which really helped us to feel more relaxed and the photos turned out to be more natural. Daren is also very professional and experienced, he guided us on our poses very patiently. Overall, Daren is very passionate with his job and he did not take it as if it was just another task, he really made the two-day experience enjoyable and memorable for us."—Melvin Wong, Facebook
6. Paul Kong from Gallerie CK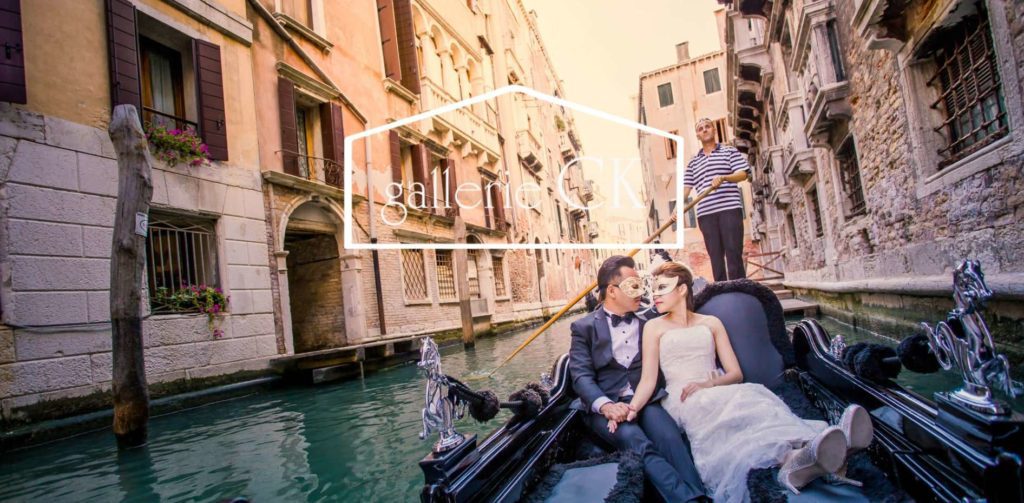 Test
Info
Services
Wedding photography, pre-wedding, destination wedding, destination pre-wedding, travel
Website
http://gallerieck.com/blog/
Address
205, ss2/24, Petaling Jaya 47300 Selangor, Malaysia (Lafame Bridal Mansion)
Contact Details
+6012 - 331 - 2563,

[email protected]
Ratings
| | |
| --- | --- |
| Style | ★★★☆☆ (3/5) |
| Services | ★★★★☆ (4/5) |
| Customer reviews | ★★★★★ (5/5) |
Paul Kong of Gallerie CK features a gallery of wedding photos shot from famous landmarks across parts of the world. His team has been to Paris, Rome, Venice, Santorini, Amsterdam, New Zealand, London, Tokyo, Korea, Bali, Taiwan, Macau, and Shanghai.
This gave us the impression that Paul Kong has worked with a lot of people from all around the world, each one having unique ideas for their wedding photographs. This makes Paul Kong a very experienced wedding photographer, and we definitely believe that he can make your wedding photo ideas come to life.
Most of his wedding shots depict a rustic ambience with a sundown palette, showing an afternoon scenery. Sunsets can never go wrong and our eyes are certainly caught!
We also like how some of his shots feature symmetry that are captured in buildings and interior design. One of his featured wedding photos is also a mirror shot of a woman.
We think Paul Kong's interest in symmetry may symbolize the union of a marriage and the similarities a couple may adapt from each other as they live together for the rest of their lives. And we're in it for the idea!
Wide range of services
Good use of symmetry
Not a very distinct style
Customer Reviews
"Amazing moments captured by Paul! Last year, I had my family portrait with my in-law family and a few days ago, I had another family portrait with my parents, siblings, and uncle. We all love the photos so much and we were frustrated because we didn't know what photos to shortlist for editing because we liked a lot of them! The staff is very friendly and helpful too. Good customer service. Thank you so much. You guys won't regret to hire him for your photoshoots."—Wong Suen Yen, Facebook
"I had my family portrait taken by Paul. He is very professional and the staff are very friendly. It's never easy to take photos with 2-year-old kids, but Paul and his staff were very patient with everything. Thumbs up."—SooSoo Young, Facebook
7. MJK Photography
SERVICES
Destination Pre Wedding
Local Pre Wedding
Wedding Day
WEBSITE
http://mjkphotography.com.my
ADDRESS
F-3-8 Pusat Komersial Jalan Kuching,No.115, Jalan Kepayang off Jalan Kuching,51200 Kuala Lumpur
CONTACT DETAILS
+6019 3260268
[email protected]
OPERATING HOURS
Monday – Sunday, 11:00 AM – 5 PM
MJKPhotography began their wedding photography journey in 2012, with the goal of documenting every single exceptional event that demonstrates life's progress.
Jason Koong, the founder and principal photographer of MJKPhotography, appreciates the natural wonder of life and is enthusiastic about capturing those incredible moments. He feels that photojournalism is the finest way to capture it and keep it moving for many years to come.
He expanded his career into portrait, product, and corporate event photography after many years of immersing himself in wedding photography and consistently capturing and making stunning images.
Speaking of wedding photography, their previous clients were delighted by their exceptional service. Since they specialize in photojournalism that captures emotions and the authentic moments. They believe that their works will continue to touch your hearts for many years to come.
MJKPhotography is situated in Kuala Lumpur, Malaysia, but its services are available globally, and they are willing to travel anywhere in the globe as needed.
Experienced photographers
Open seven days a week
Competitive rates
Customer Reviews
We will, without a doubt, engage him for future photoshoots.
"We are very happy with our wedding proposal photos, thanks to Jason who did an excellent job in capturing the moment. He is also such a nice guy, it is easy to work with him. We will, without a doubt, engage him for future photoshoots." – NAME HERE
We had the best time with Jason Koong and his team for the whole day.
"We had the best time with Jason Koong and his team for the whole day. Even though our day was really packed, Jason and team being really professional and patient in the entire processes. All our family and friends praised them for their professionalism and easy going as well. He has delivered at his very best in capturing the right moments. We loving all the pictures!" – Hsian Min Lee
8. Two of Us Signature Studio
SERVICES
CinematographyPhotography ServicesBridal Gown & Makeup
WEBSITE
http://twoofus.com.my
ADDRESS
ShopLot 3-21, The Park, Bandar Bukit Jalil, Persiaran Jalil Utama, Bukit Jalil, 57000 Kuala Lumpur, Federal Territory of Kuala Lumpur, Malaysia
CONTACT DETAILS
+60 12-222 2519
[email protected]
OPERATING HOURS
Monday – Saturday, 10:00 AM – 7 PM
TWO OF US Signature Studio is an exclusive wedding gallery with a natural, trademark rustic, and lifestyle concept that caters only to the discerning few. They put a lot of attention and care into every element, from gown choosing to photography and videography.
As one of the leading companies to provide wedding photography in Malaysia, they have a high-energy group of multi-award winning worldwide photographers, cinematographers, art directors, makeup artists, and fashion consultants led by couple Benson & Alexis.
They regularly create excellent photographs and personalized albums, ensuring that each couple's specific demands and wishes are met.
Their job is to present your unique tale in the most fascinating way possible while accompanying you from the start of your adventure.
They distinguish themselves from typical wedding homes by ensuring that every couple has a delightful and pleasurable experience, by listening cautiously and attentively to every detail, and, most significantly, by working with enthusiasm.
We like how they always collaborate to ensure that your cherished memories are captured, emotions are brought to life, and your love story is immortalized. They are experienced, creative, and motivated with passion.
Experienced photographers
Flexible and meticulous services
Excellent customer communication
Great attention to detail
Customer Reviews
Would definitely recommend this wonderful team!
"The team is great from start to finish. Benson and his photographer Tosh Hui Tim and makeup artist are very patience in handling every process from advice, makeup, equipment setup, accommodating and photography skill is going beyond their ways to satisfy our needs. The final printings are impressive and deliver their professional services on time. Our family members love all the quality photos and enjoyed the moment of the photo section. Would definitely recommend this wonderful team! Cheers" – Kelvin Siow
Thanks Two of Us team for all the great photos and montage.
"Thanks Two of Us team for all the great photos and montage. Matthew and I appreciate all the efforts from your team. Thanks makeup artist Mia for the lovely makeup and patient from Alexis & Chelsy to let me try out most of the gowns. Also Benson & team for guiding us how to pose and all the shots turn out very impressive. Our parents has been non stop playing the photog montage and highlight of our wedding day too and we will defiantly recommend you all to our family & friends" – Bonnie Ng
9. John Ho Photography
SERVICES
Actual Day Photography
Pre-Wedding Photography
WEBSITE
johnhophotography.com/
ADDRESS
B 13-10 ,USJ One ,Persiaran Permai USJ, 47500 Subang Jaya, Selangor, Malaysia
CONTACT DETAILS
(6)016-71877641122
johnho@abetterflorist
http://instagram.com/johnhophotography
OPERATING HOURS
Monday – Sunday, 10:00 AM – 11 PM
John Ho Photography is a renowned wedding photography service based in Kuala Lumpur, Malaysia. Led by the talented and creative photographer, John Ho, the company has established itself as a preferred choice for couples seeking a skilled and dedicated wedding photographer. With his unique style, John specializes in capturing emotions and creating beautiful memories through his photographs.
One of the standout qualities of John Ho Photography is the exceptional customer service provided to clients. John's friendly and approachable demeanor puts couples at ease, making the entire wedding photoshoot experience enjoyable and stress-free. His attention to detail ensures that every moment is captured flawlessly, and he goes the extra mile by providing props to add colorful touches to pre-wedding shoots.
John Ho constantly innovates the trends in wedding photography, always staying one step ahead of the competition. He seeks out unique and refreshing locations, both locally and internationally, to provide newlyweds with an unforgettable and personalized experience. His commitment to delivering maximum value to clients is evident in the glowing reviews and word-of-mouth recommendations he receives.
Whether it's capturing the joy and excitement of the actual wedding day or creating stunning pre-wedding photographs, John Ho Photography delivers exceptional results. The portfolio showcases a diverse range of breathtaking images, each capturing the genuine emotions and precious moments shared between couples.
Renowned wedding photography service with exceptional customer service.
Innovative and refreshing locations for personalized experiences.
Breathtaking images capturing genuine emotions and precious moments.
Customer Reviews
Definitely do not regret hiring John as our wedding photographer
"Definitely do not regret hiring John as our wedding photographer. We met for a short session to discuss about the actual day events and he gave us ideas and suggestions which i found really helpful because i did not have anything much in mind. On the actual day he was very professional and very good at putting us at ease because we are both very awkward and shy in front of camera. But he helped me calm down and taught us how to pose. He also kept checking in on me as i am pregnant and he kept making sure i was okay and not too tired. He made everyone laugh and relax and my bridesmaids were telling me how good and engaging he was as well. The photos came out better than i imagined. And he works so fast that the very next day i already have some photos and a video to showcase at our wedding part 2 in Singapore in 2 weeks. I was super touched and impressed with his work. Would highly recommend John as wedding photographer. You will not regret!" – Sabrina Toh
John is an incredible photographer!
"John is an incredible photographer! His ability to capture the precious moments of our wedding day was above and beyond. So many smiles and laughter we could look back on. He is also very personable, and had the ability to herd the many guests for large family group photos while keeping it easy and casual. When I was on the search for a photographer for our special day, I really wanted someone who had a more candid style that taps more authentically into the spirit of the day instead of the more 'posey', stiff shots. And I definitely got that– everyone was impressed by the photos we got back. We highly recommend John!" – Carlyn Lim
10. PATRICK KOK MOMENTS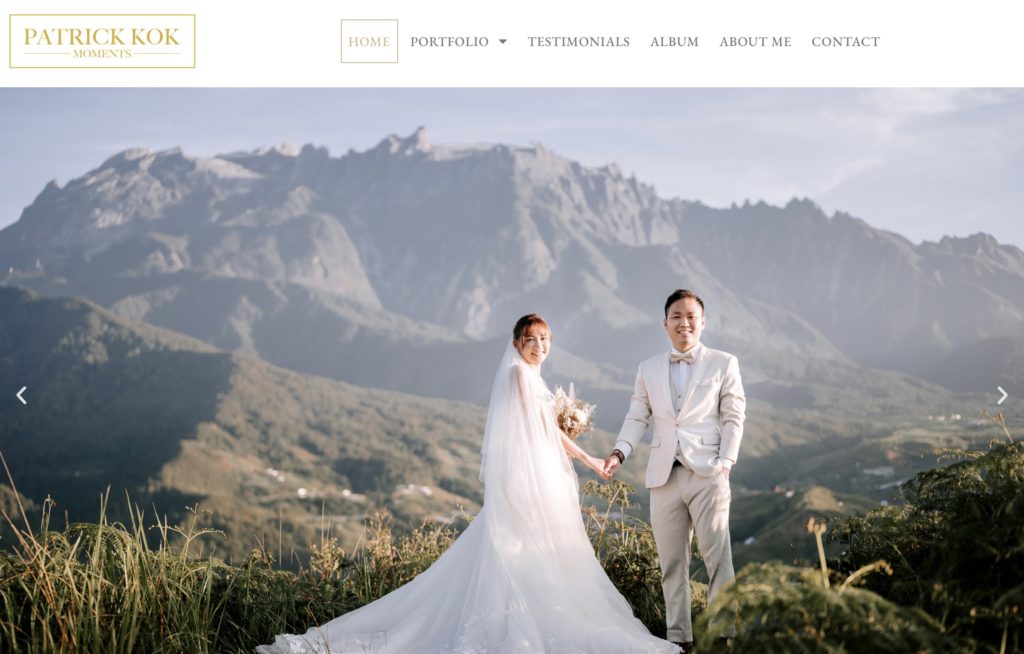 SERVICES
PRE-WEDDING
WEDDING DAY
FAMILY PORTRAIT
MATERNITY & NEWBORN
INTERIOR DESIGN
WEBSITE
https://www.patrickkok.com/
ADDRESS
Jalan Kobusak, Penampang, 88200 Kota Kinabalu, Sabah,
Malaysia

Kinrara Residence, Taman Damai Utama, 47180 Puchong, Selangor, Malaysia
CONTACT DETAILS
Contact them via their website
OPERATING HOURS
By appointment basis only
Patrick Kok Moments is an absolute gem in the world of wedding photography.
Our experience with this company was nothing short of extraordinary. From start to finish, they demonstrated unparalleled professionalism and skill.
When it comes to services, Patrick Kok Moments truly excels. Our initial consultation left us in awe of their artistic vision and attention to detail.
They meticulously discussed our preferences, ensuring that every special moment would be captured with finesse. Their ability to blend candid shots with timeless poses is nothing short of remarkable.
Convenience is paramount on your big day, and Patrick Kok Moments understands this perfectly.
They arrived promptly, well-prepared, and seamlessly integrated with our wedding party. Their unobtrusive presence allowed us to savor each moment without distraction.
Reputation matters, and Patrick Kok Moments has earned every bit of their stellar one.
Countless accolades and glowing testimonials speak volumes about their consistently exceptional work. We felt like we were in the hands of true professionals who have mastered the art of wedding photography.
Weddings can be financially daunting, but Patrick Kok Moments offers tremendous value for the quality they deliver.
Their pricing is transparent, and there are no hidden fees. We genuinely felt that we received far more than what we paid for.
Throughout the day, Patrick Kok Moments was like a well-orchestrated symphony, capturing breathtaking moments without missing a beat.
Their ability to encapsulate the emotions and essence of our special day was truly remarkable.
However, they don't offer promos at the present. We suggest checking their website for other affordable deals.
Exceptional creativity
Timely deliveries
Competitive pricing
Impeccable reputation
Customer Reviews
"Patrick Kok Moments captured our wedding day with pure magic. Their photos speak volumes, and we're forever grateful for the memories they've immortalized."
"Choosing Patrick Kok Moments was the best decision we made for our wedding. Their professionalism and artistry made our day even more special. Highly recommended!"
11. The Cade & Co Photography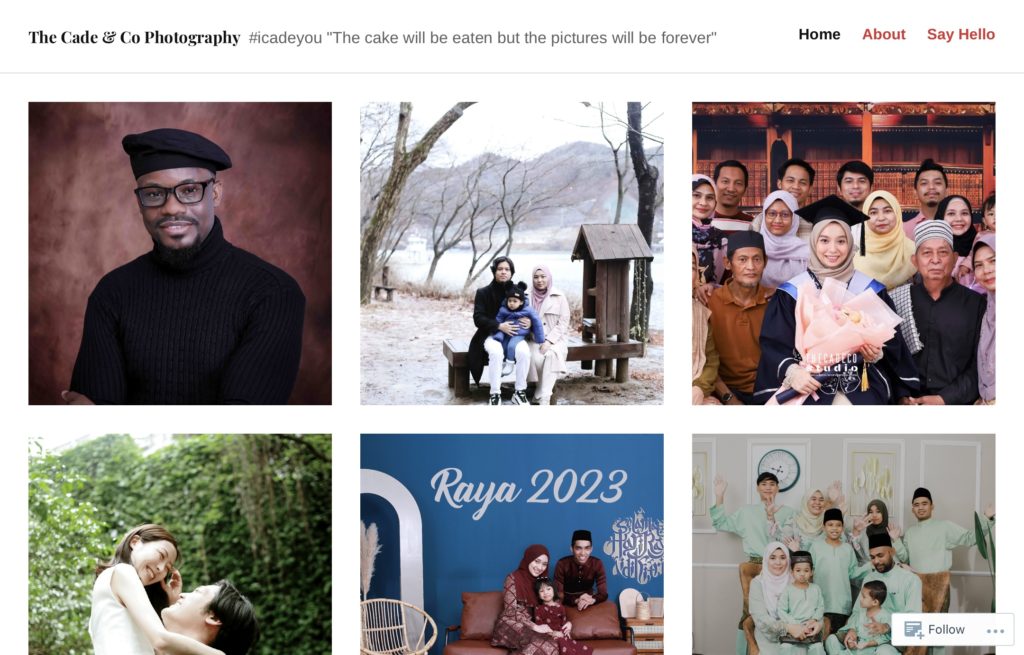 The Cade & Co Photography has truly left an indelible mark on us as a premier wedding photography service.
With impeccable services, unmatched convenience, an unblemished reputation, and a cost that's worth every penny, they've exceeded our expectations at every turn.
Our journey with The Cade & Co Photography began with their seamless booking process.
Their team demonstrated remarkable efficiency, making it incredibly convenient for us to secure their services amidst the whirlwind of wedding preparations.
From the very outset, it was clear that they valued our time and peace of mind.
When it comes to reputation, The Cade & Co Photography stands head and shoulders above the competition.
Their portfolio is a testament to their artistry and dedication to capturing the essence of every moment.
Friends and family who've seen our wedding photos have showered us with praise, and we couldn't be prouder to have chosen such a renowned team to document our special day.
Cost is often a concern when it comes to wedding photography, but with The Cade & Co Photography, it was an investment well worth making.
Their pricing structure is transparent and fair, considering the quality of service they provide. We appreciated knowing exactly what we were paying for and never felt like we were breaking the bank for top-tier photography.
The highlight of our experience, however, was the actual photography session.
The Cade & Co Photography team's professionalism and skill were apparent as they effortlessly captured candid moments and orchestrated breathtaking shots.
Their ability to put us at ease resulted in genuine, heartfelt photos that we'll cherish for a lifetime.
However, they don't offer promos yet. We suggest checking their website for other affordable deals.
Exceptional photography
Seamless booking
Outstanding reputation
Affordable pricing
Customer Reviews
"The Cade & Co Photography truly made our wedding day unforgettable. Their photos captured every emotion, and the experience was hassle-free from start to finish."
"I can't recommend The Cade & Co Photography enough. Their professionalism and talent shone through in every shot, and their prices were a pleasant surprise for such high-quality work."
12. Dennis Yap Photography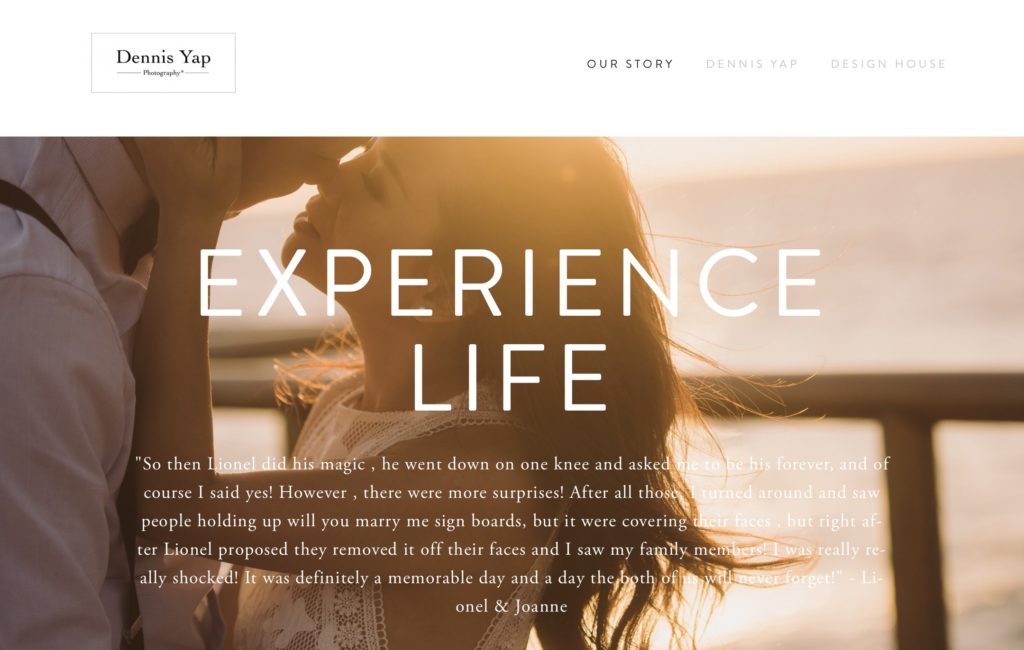 SERVICES
Professional wedding photography, pre-wedding photography, and cinematography services
WEBSITE
https://dennisyap.com/
ADDRESS
LE PETIT STUDIO, A-13A-12 USJ 1 Avenue, Persiaran Mewah USJ 1, 47600 SUBANG JAYA SELANGOR, MALAYSIA
CONTACT DETAILS
+6012.926.0368
[email protected]
OPERATING HOURS
By appointment basis
Our experience with Dennis Yap Photography left us in awe of their exceptional wedding photography services.
From start to finish, their team showcased unmatched professionalism and creativity.
The convenience factor was evident right from the initial contact.
Dennis Yap Photography made booking a breeze, offering flexible scheduling options and prompt responses to our inquiries. They effortlessly tailored their services to our needs.
When it comes to reputation, Dennis Yap Photography is second to none. Their portfolio is a testament to their remarkable skills, capturing the essence of each wedding they shoot.Our guests couldn't stop praising the stunning photographs that truly encapsulated the magic of our special day.
While excellence often comes at a premium, Dennis Yap Photography pleasantly surprised us with their reasonable pricing.
The value we received for the investment was beyond expectations. They managed to strike the perfect balance between quality and affordability.
Unfortunately, they don't offer promos yet. We suggest checking their website for other affordable deals.
Exceptional photography
Professional team
Creative portfolio
Competitive pricing
Customer Reviews
"Dennis Yap Photography made our wedding day even more special with their exceptional skills. The photographs captured every emotion and detail beautifully. Their professionalism and dedication were truly impressive."
"We couldn't have asked for a better wedding photography experience than what Dennis Yap Photography provided. Their reputation in the industry is well-deserved, and their pricing was a pleasant surprise. They turned our special day into timeless memories."
13. Cliff Choong Photography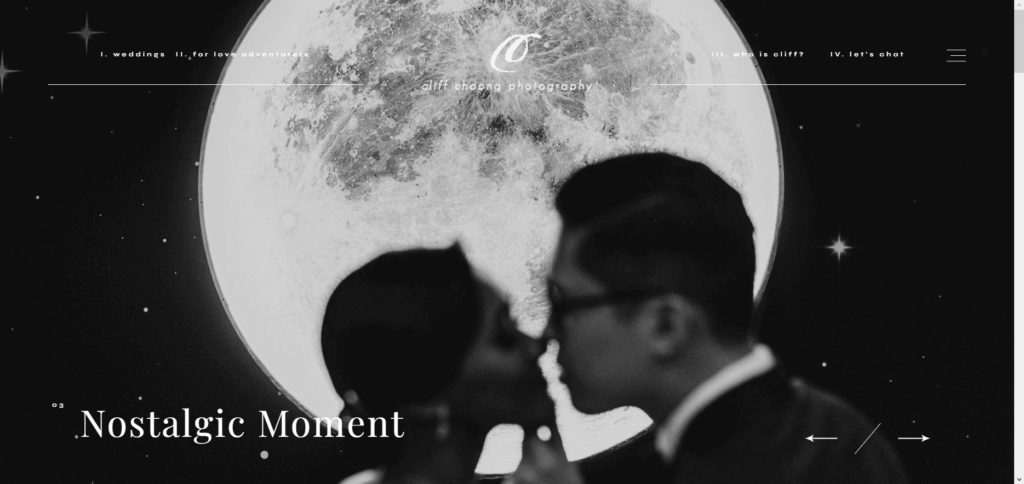 | | |
| --- | --- |
| SERVICES | Wedding, Family Portraits, Newborn Sessions |
| WEBSITE | https://cliffchoongphotography.com |
| ADDRESS | A-11-13, Persiaran Tropicana, Tropicana, 47410 Petaling Jaya, Selangor, Malaysia |
| CONTACT DETAILS | +60 14-660 4377 / |
| OPERATING HOURS | Monday – Sunday: 9:30 AM – 9:30 PM |
| | |
| --- | --- |
| Style | ★★★★★ (5/5) |
| Services | ★★★★★ (5/5) |
| Customer reviews | ★★★★★ (5/5) |
Cliff Choong Photography is a company that offers its clients with authentic and versatile style when it comes to photography services that capture life's most intimate moments.
Based locally, the said company is founded and operated by Cliff Choong and he is able to adapt to various venues worldwide and the preferences of the client and better deliver the envisioned deliverables.
Aside from this, past clients have commended him for his excellent communications approach and versatile approach in dealing with clients to better create a natural and comfortable environment for them.
Note though that rates and packages of their services aren't readily available on their website to which interested clients may need to inquire further for more information on this.
Overall, with their flexible approach and photography style, highly recognized service standards, and wide array of events accommodated, we highly recommend interested clients to check them out.
Highly accredited and recognized
Accommodates a wide array of events to be covered
Accommodating and amicable photographer
Rates of their services are unavailable
Customer Reviews
Here are some reviews from their clients:
"Cliff and Brenda have been excellent to work with. Cliff is very friendly, approachable, and knows how to make the crowd smile comfortably in every poses. We had no regrets hiring him as our primary photographer for our wedding, and every moment is worth the wait for his amazing work. Highly recommend!"
"One of the best decisions i have ever made in my life was to engage cliff as my wedding photographer. His photos are incredibly natural and beautiful. We couldn't thank him enough for his professionalism and commitment. He is definitely one of the best photographers in town!"
FAQs about Wedding Photographers in Kuala Lumpur
---
If you want more resources on weddings and parties, check out our list below!
More resources on Events and Party Management in Malaysia