Top 5 Electricians in Kuala Lumpur
We rely on electricity everyday. We need it to be able to do our daily routines and even leisure activities like watching a television show or playing video games.
Which is why running into electrical problems now and then can be such a hassle. So we prepared a list of our top picks of electricians in Kuala Lumpur and reviewed them for you.
How Much Does it Cost to Hire Electricians in Kuala Lumpur?
The service fee you need to pay an electrician will depend on what type of service you will be availing from them. And there are tons of electrical services you can choose from.
Check out our summarized price for some of the most common electrical services in Malaysia below.
| Service | Price |
| --- | --- |
| Electrical switch installation | Starts at RM80 |
| Electrical outlet installation | Starts at RM60 |
| Doorbell installation | Starts at RM100 |
| Smoke detector installation | RM90 - RM150 |
| Light fixture | RM30 - RM150 |
| Light installation | RM30 - RM180 |
| Water heater installation | RM80 - RM150 |
| Ceiling fan installation | RM60 - RM150 |
| Distribution box installation | RM400 - RM800 |
The Best Electricians to Hire in Kuala Lumpur
The following electrical service providers are selected for the following criteria:
1. Civasakthi Electrical Services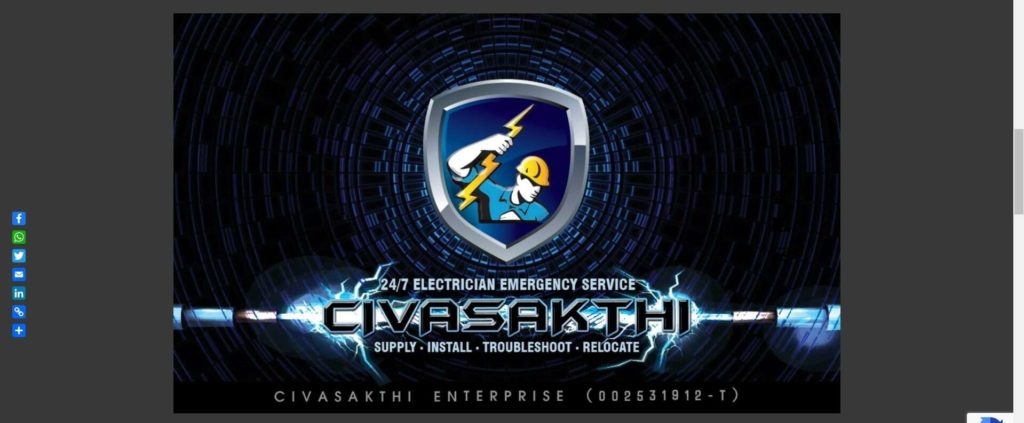 Test
Info
Services
24-hour service, installation, repair, inspection and testing, CCTV systems installation
Website
https://24-7electrician4u.com/
Address
2754B, Jalan Changkat Permata, Taman Permata, 53300 Kuala Lumpur, Federal Territory of Kuala Lumpur
Contact details
+6014 627 5203, +6017 674 0716,

[email protected]

,

[email protected]

Operating hours
Available 24/7
Ratings
| | |
| --- | --- |
| Services | ★★★★☆ (4/5) |
| Customer reviews | ★★★★☆ (4/5) |
Civasakthi Electrical Services has been in the electrical service industry for 7 years now, making them one of the most reliable electrical service providers in Kuala Lumpur. They are the highest rated provider in Google at the moment with more than 150 impressive reviews, and for good reason.
What we like most about Civasakthi is their 24/7 availability. Not a lot of electricians in Kuala Lumpur offer all-day and all-night electrical services.
So for any electrical emergency you may have anytime, you can expect that their lines will be open. We believe this makes them stand out from the rest.
We also admire their dedication in disclosing everything you need to know about their service, such as walking you through the troubleshooting process, explaining how they will fix it, and giving advice on what to do to take care of your system.
They also lay out some of the potential complications that could happen in certain situations so that you'll know what to do then.
However, some clients have reported that some follow-ups were delayed, or were not resolved at all. And some also said that they received no responses, but this is understandable due to the volume of requests they get every day.
Fortunately, these seem to be isolated incidents and based on other customer reviews, they can get the job done.
24/7 service
Efficient service
Good customer service
Some follow-ups may get delayed
Some responses may be delayed
Customer Reviews
Fast responses and reasonable prices
"Called mr. Siva at 9:30pm due to a main box problem. He was fast to respond, arrived in 30 minutes, fixed the issue in less than 20 minutes, as well as took the courtesy to explain what the real issue was. Highly recommended."—Pohvin Ooi, Google Reviews
"Messaged them around 2230H. I got an immediate response and within 40 minutes, he was here. (He was) very reliable and the price is reasonable for the service he provides. Thank you so much."—Durgawathy Subramanian, Facebook
Knowledgeable and practical
"We were very fortunate to be able to get hold of mr. Siva late at night when our apartment experienced a power trip issue. He was very knowledgeable and practical in his advice, with tip top customer service. I would definitely recommend him to anyone looking for a pleasant, skillful, and effective technician."—Zura Om, Google Reviews
2. GE Electrical Services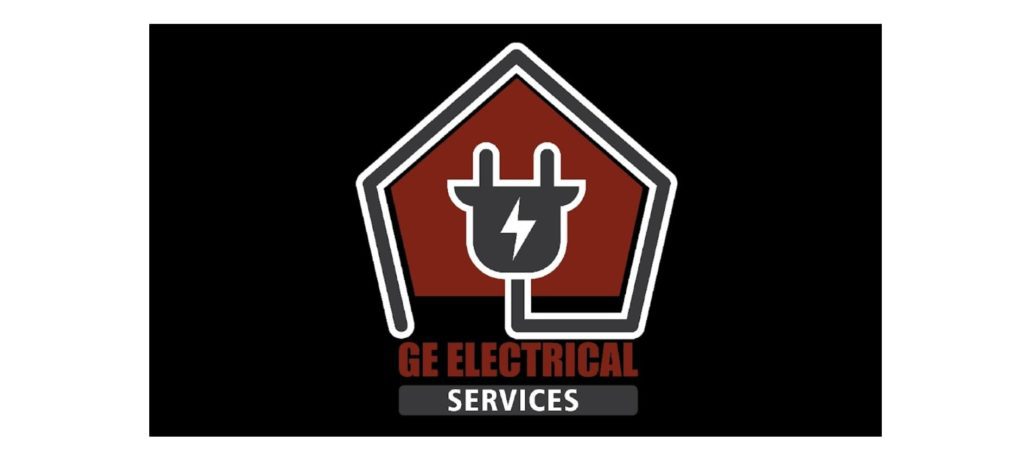 Ratings
| | |
| --- | --- |
| Services | ★★★☆☆ (3/5) |
| Customer reviews | ★★★★★ (5/5) |
GE Electrical Services is a reliable electrical service provider with over 30 years of experience in the industry. Their experience and expertise have earned them a reputation as one of the top contractors in Kuala Lumpur, which is definitely impressive.
GE services also offer 24-hour services. They will be there for any electrical emergencies you may encounter ranging from fixtures, installations, and renovations.
The convenience that they can provide their customers is definitely a plus to us. With several reviews and a perfect 5-star rating in Google reviews, GE electrical services lives up to their word of valuing customer service more than anything, which is very commendable.
They also assure that they are transparent in their services and charges. With the complications caused by hidden fees, we think that this is a great example of good customer service.
Compared to other electricians though, they only offer two services apart from electrical repairs and maintenance, such as house renovations and air conditioner installations. They may not be your one-stop shop for your home maintenance needs, but they can definitely get your electrical repairs done at any time of day.
Customer Reviews
Efficient and reasonable price
"Super efficient. Called them in the morning and they got to the house in 1 hour. Fixed everything that needed fixing in 20 minutes. Wire-man, gave a lot of tips on caring for electrical equipment and was very knowledgeable. Reasonable price! Highly recommended."—Partiv Nair, Google Reviews
Fast and punctual
"Ricky was awesome. The TNB power supply failed at 1am on the second day of CNY. Resulted in a major power surge that caused a small fire in a junction box and burnt breakers. Finding an electrical contractor on day 2 of CNY is pretty much mission impossible until we contacted Ricky. He was on the job within the hour. Quickly identified the problem and arranged for TNB to install a temporary new power supply cable. Changed out the damaged breakers and isolated the junction box that had burned. By 5pm we were up and running again. Avoided another hot and sleepless night and saved a large freezer full of food. Ricky came back to our place the next day and to be safe replaced numerous old breakers on the boards. I highly recommend Ricky for his efficient, professional and friendly service. If you find yourself needing emergency electrical service or routine service give him a call."—Murray Ashdown, Google Reviews
24/7 service
No hidden charges
Good customer service
Limited services
Uninformative website
3. Saini Electrical & Plumbing Services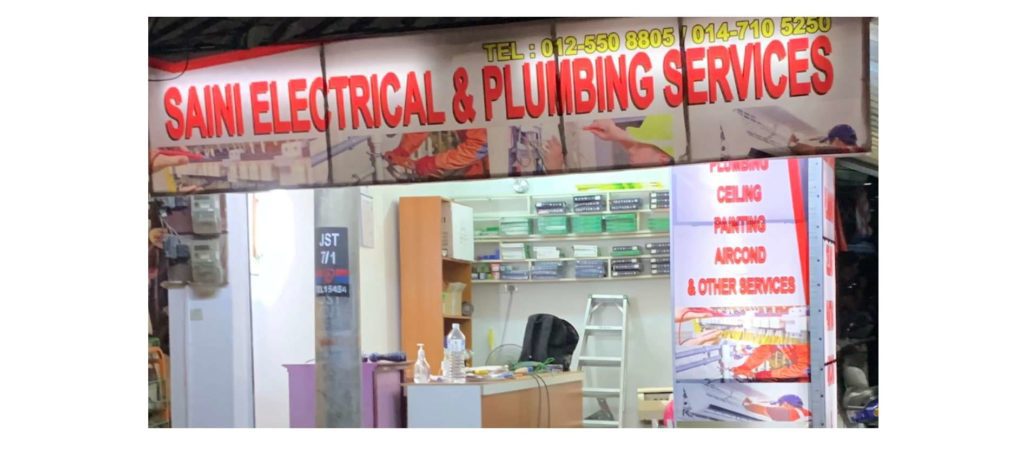 | Test | Info |
| --- | --- |
| Services | Electrical, plumbing, ceiling, painting, A/C installations |
| Website | https://saini-eletrical-plumbing-aircon-celing.business.site/ |
| Address | Lot 1590 G3, Jln Kiara 3, Kampung Segambut Dalam, 51200 Kuala Lumpur, Federal Territory of Kuala Lumpur, Malaysia |
| Contact details | +6012 550 8805 |
| Operating hours | Wednesdays to Sundays 9:00 AM to 7:00 PM; closed on Mondays and Tuesdays |
Ratings
| | |
| --- | --- |
| Services | ★★★★☆ (4/5) |
| Customer reviews | ★★★★☆ (4/5) |
If you are looking for other services than electrical repairs, Saini Electrical Services also provides a wide variety of services ranging from installing air conditioners to painting jobs. The range of services they offer is an impressive example of a flexible home improvement service provider.
They also upload photos and publish blogs in their site every now and then to update their clients on their change of services during the Covid-19 pandemic. And they remind their readers to observe the standard health and safety protocols when filling in an appointment online.
This goes to show their genuine concern for their staff and customers that goes beyond their dedication to provide an excellent service. And we believe this deserves compliments and recognition.
Some customers reported that there are delayed follow-ups on warranty claims. But with an almost perfect 5.0 rating in Google reviews, Saini is certainly an impressive electrical service.
Offers a variety of services
Excellent client care
Some follow-ups may get delayed
Closed on Mondays and Tuesdays
Customer Reviews
Prompt and fast
"Prompt reply when you reach out to them, free quotation and fast installation. Installation can be finished within 1 hour with superior service. Friendly and provide high quality."—Chua Xiao Ying, Google Reviews
Punctual
"Great person with a good attitude. (He was) very polite and professional. Saini came on time and did a super good job. I am very happy (with) the electrical installation including lighting, power points, switchboards, TV and display. (He also provided) electrical maintenance including emergency lighting and fault finding, switchboard maintenance, and replacement. It was excellent. Best service with reasonable price. Well done, Saini. Will continue (reach out to you for) your service, for sure."—Rin Rich, Google Reviews
Thorough
"I was extremely impressed with Saini Electrical & Plumbing. Quick response to my enquiries, and Mr Gagan was extremely professional, honest and thorough in his work. Highly recommended, I will definitely use their services again."—E Jones, Google Reviews
4. AW Builders Malaysia

Test
Info
Services
Electrical, steel and aluminum work, wall and floor finish, ceiling finishes, piping, admin and wet work
Website
https://www.awbuildersmalaysia.biz/
Address
Jalan AU 2c/1, Au 2, 54200 Kuala Lumpur, Selangor, Malaysia
Contact details
+6019 442 3514,

[email protected]

Operating hours
Mondays to Fridays 8:00 AM to 5:00 PM; closed on Saturdays and Sundays
Ratings
| | |
| --- | --- |
| Services | ★★★★★ (5/5) |
| Customer reviews | ★★★★★ (5/5) |
With 5 years of experience in the electrical industry, AW Builders Malaysia may be a bit behind in experience compared to other electrical services in Kuala Lumpur. However, they have a vast range of services that have allowed them to build a solid client base in just a short period of time.
They can definitely be your one-stop shop for all your home maintenance needs, which makes them all the more impressive. Apart from electrical repairs and maintenance, they also offer steel and aluminum works, wall and floor finishes, ceiling finishes, and piping services.
Not a lot of electrical service providers in Kuala Lumpur offer a very wide range of services. So if you're looking for a team that can help you with more than three of your home improvement ideas, AW Builders are the ones to call.
Offers a wide range of services
Great customer service
Relatively shorter experience in the field
Closed on weekends
Customer Reviews
Accommodating, responsive, and experienced
"Amirul and his team exceeded my expectations. I custom built a store room office as an expansion for my business and they nailed it. One of the best Project Managers I've worked with—responsive, on time, honest, accommodating and experienced. The experience is key as he was able to advise on a strong variety of options (material, method etc.) available to me and my specific needs. The results were spectacular. Definitely recommended."—Chanel Chin, Google Reviews
5. Harp Sheng Electrical Sdn. Bhd.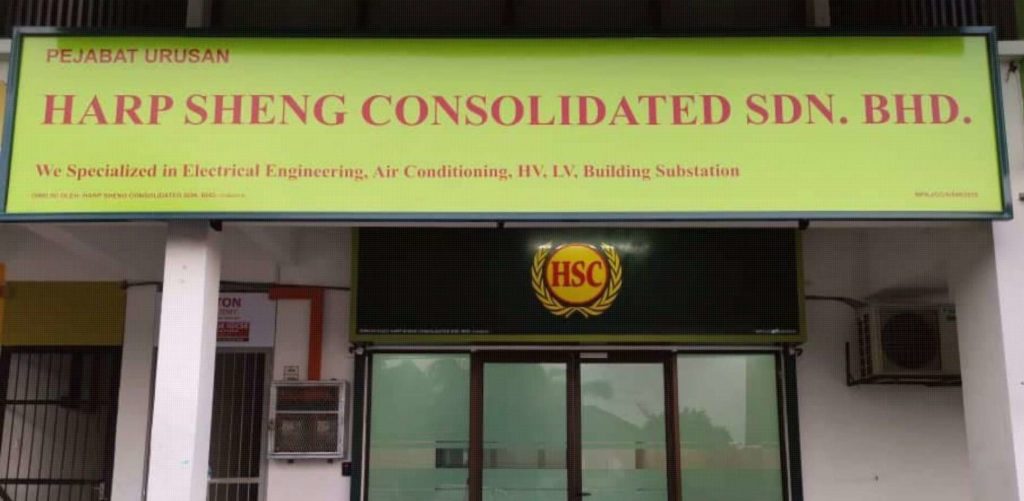 Test
Info
Services
Substation operation and maintenance, switchboards, auxiliary systems (cabling and jointing), inspection and testing, repairs, routine maintenance, control panels, industrial factory installations, domestic house wiring
Website
https://harpsheng.com/
Address
42, Jalan Damai Perdana 6/1A Damai Perdana, Cheras 56000, Kuala Lumpur, Malaysia
Contact details
+6039 107 3839, +6010 202 2711, +6012 203 7908,

[email protected]

Operating hours
Mondays to Fridays 9:00 AM to 6:00 PM; Saturdays 9:00 AM to 2:00 PM; closed on Sundays
Ratings
| | |
| --- | --- |
| Services | ★★★★★ (5/5) |
| Customer reviews | ★★★★☆ (4/5) |
Harp Sheng Electrical has been in the electrical industry since 2003, making them one of the pros in the field. They have worked with known brands such as Sunlight Radio Taxi and Gold Mix Trading among many others.
With their experience of working with big names, it's safe to say that Harp Sheng Electrical can get the job done. But even with the excellent quality products and services they offer, they still have to work on some of their business' aspects.
Some reviews, for example, stated that their staff fail to communicate effectively sometimes. Some technicians fail to arrive at the agreed upon time as well, which can be a problem for emergency repairs and installations.
They may also not be able to deal with follow-ups from time to time, which strikes a negative impression on us. It can be quite the hassle, but considering the volume of requests they get from people every day, it's possible that some would not go through their inbox.
So as an alternative, you can try contacting them through email instead.
Offers a variety of services
Field veteran
Worked with big brands
Good customer service
Some follow-ups may get delayed
Closed on Sundays
Customer Reviews
"I was dealing with Mr. Chong. I engaged him and his company to do an Electric meter box installation, (and even) though it is a small job, I am very impressed. Mr. Chong himself is super efficient. He was the first one to message me on kaodim, and he answers my messages, calls very fast, can advise me what to do, and quote me very quickly. From my experience, it is very hard to find this kind of service and the fees are reasonable. He is also very, very punctual. When he tells you he will be there at a certain time, he will be there. I really like this as I am very busy myself and most contractors have issues with timing. Also I called him for a follow up check up and he happily showed up in a short time and was very patient and he made sure everything was okay. His workers are also very nice people, they offered me suggestions on other issues as well. I am very, very impressed with Mr. Chong and his team and I think this will be the only electrician that I will hire from now on. His dedication to service level is unbeatable. The only issue is that they do not clean up after their job is done, so this is the only thing you need to take note (of). However, to me this is (only) a small issue."—欧竟生, Google Reviews
FAQs about Electricians in Kuala Lumpur
---
More resources on Home Improvement in Kuala Lumpur