The 28 Best Web Designers in Kuala Lumpur
Photo credit: Shutterstock
In order to distinguish a bad web design from a good one you have to look at a few things—a website's visual appeal, its mobile-readiness, and the overall user experience. If you think your website is missing a few points on that list, the best web designers in Kuala Lumpur are here to help you.
Check out our list below of the best web designers in Kuala Lumpur. They can help you decide whether you should give your website a makeover or not!
1.  Kash Designs Freelancer

Kash Designs Freelancer is run by a senior freelance web designer and web developer who offers affordable and creative websites. He has had 17 years of experience in the industry.
He caters to clients' needs on websites, WordPress theme designs, Android applications, iPhone applications, and SEO services.
As one of the best web designers in Kuala Lumpur, Kash Designs Freelancer produces responsive website design with the use of modern technology. Over the years, he has accomplished the following educational achievements:
 Certified Web Developer
Certified SEO expert by Google
Certified Digital Marketer by Google
Certified Digital Marketer by Facebook
Certified by University of California, University of Sydney, University of London
Highlights
SEO service
Mobile apps development
Affordable Website Development
Customer Reviews
Kash Designs Freelancer is recommended by his customers for his outstanding work, the fact that he exceeds expectations, great service and support, and the best value for money.
One client wrote a review:
"Kash has huge experience in website development and we had good working experience with him. Our project was delivered according to our requirements. He even supported us after the project was delivered. We are happy with the professional services. Thanks :)"
2.  Web Designer in KL

As one of the best web designers in Kuala Lumpur, Web Designer in KL comprises a group of web artists that cover multiple creative services.
The company believes that the secrets to building a firm relationship and connection with their clients are simple communication, precision, and mutual concern about what the customer wants and needs.
Web Designer in KL is made up of experienced international members who successfully eliminate the gap between cultures and diversifies ideas into the market. You could do far worse than them if you need web design services in Kuala Lumpur.
Highlights
Web design services
Graphic design
Web hosting and maintenance
3. Kang Xiang

Photo credit: Kang Xiang

BEST FOR 

Web Design

PRODUCTS
Domain and Hosting, Website Development, WordPress CMS, eCommerce Website Development, SEO Optimization, Digital Marketing, Google Marketing, Branding Services
WEBSITE
https://kangxiang.info/
ADDRESS
Puchong, Selangor, Malaysia
Cheras, Kuala Lumpur, Malaysia
Petaling Jaya, Selangor, Malaysia
Johor Bahru, Johor, Malaysia
CONTACT DETAILS
PHONE:
016 254 0896
EMAIL:


[email protected]

OPERATING HOURS
Kang Xiang is one of the leading digital marketing agencies in Malaysia. They focus on engaging, effective, and excellent marketing that will surely drive sales up for any brand or company.
As a web design company, they offer quick and responsive website designs that will ensure high engagement among web-users. They are also well-versed in the construction of ecommerce stores and SEO Optimization.
Highlights
SEO optimization
Aesthetic Web Design
Customer Reviews
Here's a review from one of Kang Xiang's clients:
"A professional team that always provide solution and ready to solve client issue efficiently. We manage to have cost saving on our marketing budget and get more clients. Thanks Kang Xiang & Team."
Here's another one:
"Overall positive experience dealing with Jimmy on our website development – the Kang Xiang team is responsive with a strong commitment in delivering good quality work within the agreed timeline. Good job!"
4.  OrangeSoft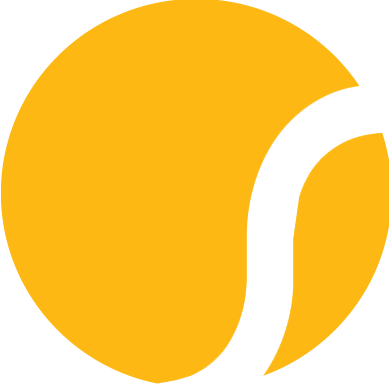 BEST FOR 
Helping businesses grows digitally
PRODUCTS
Web design, web application, web maintenance
WEBSITE
https://www.orangesoft.com.my/
ADDRESS
56-2, Jalan Tasik Utama 7, Medan Niaga Tasik Damai, Sungai Besi, 57000 Kuala Lumpur, Federal Territory of Kuala Lumpur, Malaysia
CONTACT DETAILS
Tel: +60 3-9054 8817

Email: [email protected]

OPERATING HOURS
Mon to Fri: 9:00am-6:30pm
OrangeSoft was founded in 2007 and has helped over 500 businesses. They are made up of a group of design professionals who specialise in web design.
The company strives to make every website unique to match your business. They collaborate with clients to create websites and mobile applications that stand out in the market.
As one of the best web designers in Kuala Lumpur, OrangeSoft has a proven track record of submitting projects on the dot, exceeding the expectations of their clients.
Highlights
Drupalisation
Web maintenance
Web design and development
Customer Reviews
OrangeSoft is recommended by their clients for having a friendly and professional team, a secured website provider with wonderful service, and an impressive web design service.
One client left a review:
"I would like to recommend you a best web design agency for best website design and web maintenance. It have a great service and they are very intuitive and apply an outstanding amount of care and creativity to each project. If you are looking to get a website built or redesigned these are the go to guys."
5.  Rozzario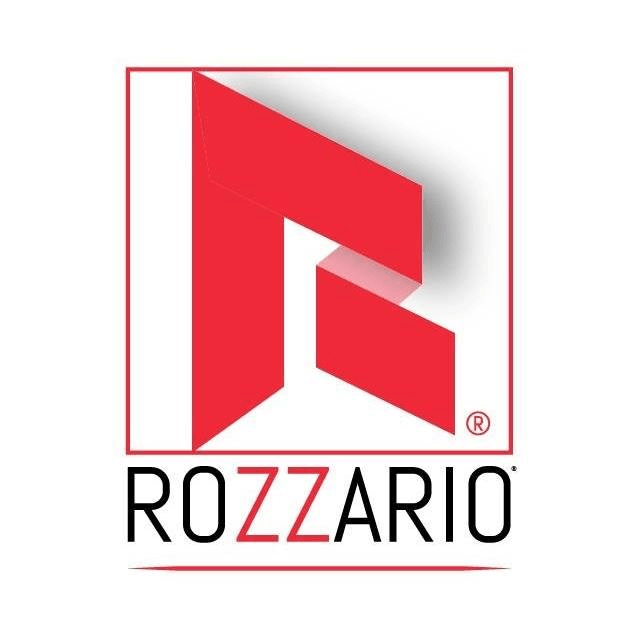 Rozzario is a global web design and digital marketing agency specialising in corporate web design, personalised web applications, e-commerce businesses, and other web services.
Renowned as the first international digital agency is Malaysia, Rozzario strives to present the best possible return on your investment.
By offering clients all-inclusive branding solutions with originality and exclusivity, Rozzario is without a doubt one of the best digital marketing agencies in Malaysia.
Highlights
Digital marketing
Design services
Website services
Customer Reviews
Rozzario is praised by their customers for their fast, efficient, creative, professional, and modern work ethics and outputs. One satisfied client wrote a review:
"A top notch high tech. Digital Agency solution provider.I see that there are so many opportunities to grow! Rozzario Digital agency has a great mission to help people get jobs and polish their skills. Definitely recommend!  Best place to work."
6.  Shakhawat

BEST FOR 
Freelance website designer
PRODUCTS
Website design, e-commerce, school management solution, blog design
WEBSITE
https://www.shakhawat.com/
ADDRESS
No. 1, Jalan Tasik Permaisuri 2, Bandar Tun Razak, 56000 WP, Wilayah Persekutuan Kuala Lumpur, Malaysia
CONTACT DETAILS
Tel: 0107966335

Email: [email protected]

OPERATING HOURS
Open 24 hours
Shakhawat is a freelance user experience web designer who creates user-friendly websites that are aesthetic and designed for maximum user satisfaction.
As one of the best web designers in Kuala Lumpur, he is able to come up with creative approaches to turn the client's ideas into reality and make simple yet appealing output.
Shakhawat also believes that the secret to a good web design is having good communication and an accurate canvassing of prices in order to produce good results.
Highlights
Customer Reviews
Shakhawat is commended by his clients for his professional service and work ethics, and quality web design outputs. One client wrote a review:
"Shakahwat was not only fast learning about our requirements, limitations and scope of the design work required but added a great deal of direction too. We have been thrilled with the quality of his work and we will look forward to inviting him back for future projects."
7.  Red Panda
Founded in 2016, Red Panda is a digital marketing agency that provides extensive digital marketing solutions to businesses of all sizes.
The company strives to help their clients acquire more customers and sales by helping them go digital and creating their websites.
As one of the best web designers in Kuala Lumpur, Red Panda believes that having an online platform for customers to easily reach your business is a vital part of any marketing strategy. Work with them and you'll see how to integrate that into your own business marketing.
Highlights
Web & app development
SEO
PPC
Corporate video production
Customer Reviews
Red Panda is recommended by their customers for their responsive customer support, professional and quality service, superb experience, and excellent after-sales support.
One client left a review:
"Best developers i ever worked with, they have constantly updating me on any changes and updates to my business site. Even though my business is in Singapore, they have always been accommodating and patient in meeting my needs. And i trust them with my business. :)"
8.  Muhamad Azree
Muhamad Azree is a professional and homegrown Malaysian web designer. He is proud to showcase his services since he kickstarted his freelance career in 2008.
Over the years, he has assisted many businesses and individuals in creating beautiful and functional websites for them.
Highlights
E-Commerce
Web design and development
Software as service solution
Customer Reviews
Muhamad Azree is recommended by his customers for his flexibility, professionalism, and excellent outputs. Count on him to help you bridge the gap between your service and potential markets.
9. Idea Batch

Idea Batch begin as Design & Marketing Agency is committed to helping you succeed. Rely on their team to guide you through their seamless web development process to craft a user experience that represents your brand.
They study the industry and company before every project begins. It allow them to design a UI and UX website that fully represents your company and provides excellent user-experience for every end-user.
Highlights
Design to increase sales
Malaysia website awards 2018 and 2019
Customer Reviews
Idea Batch has built a reputation for their reliability as well as the quality service they offer at a competitive price. One customer wrote:
"Friendly & helpful sales rep. Not only complete work nicely on time but overall very good experience working with them."
10. The Ultimate Webmaster
The Ultimate Webmaster was established in 2013 for the sole purpose of helping individuals and businesses to build websites so they can expand their business online. They are a reliable and professional freelance web design company that only wants you to succeed.
Let them help you triumph over your other competitors. Whether you are building your business from scratch or  improving your existing company, we will walk you through the whole process as we build your presence online.
Highlights
Has helped small and medium businesses
A passion for design
Malaysia website awards winner
Customer Reviews
The Ultimate Webmaster believes in using the latest technology to enhance their client's competitive advantage online. One customer left them a glowing review:
"I just wanted to send a quick note and let you know that you really did do a fantastic job for me. I'm glad I decided to work with you. It's really great how easy it is to work with you, especially when updates and general help/advice is required. I never have any problem at all. My new site is so much faster, crisp and corporate than my old site.I don't think would ever of changed without your advice. I thank you for that. Help is always on hand 24/7 and quite frankly I've never experienced such professionalism in this space. Thanks, Andrew!"
11. eJeeban

eJeeban specializes in web designing & development services to produce meaningful visuals & interactive experiences that enabling focused business conversations.
Their team creates brilliant experiences for their clients using strategy, design, technology and creative thinking. Send them a request now if you wish to discuss their web design, branding design, and online marketing services. They will provide you a web design package quote based on your specifications.
Highlights
Reasonable rates
Experienced team
Customer Reviews
Here's what people have to say about eJeeban:
"very professional and efficiency, Artwork professionally adjusted with options and delivered on time!"
"Well Done! Fast service feedback…"
12. TJwebUi
TJwebUi mainly focuses on custom designs. They offer the latest creative website designs and services to make your business successful.
You can watch the entire process of developing your online business in the computer the way you like as you work along with your designer. They team has helped many companies make their business more successful as they join the competitive online market.
Highlights
6 short steps towards your brand-new website
Various completed projects
Customer Reviews
TJwebUi has various websites under their belt, and there is no doubt why people love this A+ company that constantly delivers quality output at an affordable price.
13. KNI Creative Solutions
BEST FOR 
Self-employed graphic and website designer
PRODUCTS
https://kni.com.my/
WEBSITE
https://kni.com.my/
ADDRESS
16-1, First Floor, Jalan BS 1/3, Taman Bukit Serdang, Pusat Perdagangan Olive Hill, Seksyen 1, 43300 Seri Kembangan, Selangor.
CONTACT DETAILS
Tel: +6016 304 6229

Email: [email protected]

OPERATING HOURS
N/A
KNI Creative Solutions is proudly led by Kenny Lim. He started his career as a self-employed graphic and website designer who assists client in developing marketing materials.
During this time, he then continued studying advertising to further expand his skills.
Highlights
Customer satisfaction as a priority
Equipped with all the needed design tools
Customer Reviews
KNI Creative Solutions takes great pride in the different outputs they've produced over the years. With people's positive comments about them, there is no doubt that they are one of the best web designers in Kuala Lumpur.
14. 8verstudio
8verstudio has a team of Excellent UI/UX Designers, Web & Mobile Developers as well as experienced Project Managers.
We have all the qualities needed to provide you a Premium & Excellence Creative Digital Services to satisfy your online needs. Let's talk now.
Highlights
Award Winning Website by Malaysia Website Awards (MWA)
More Than 20 Years of Experience
Personalised with 100% Handcrafted Design
Wide Range of Digital Services – Website, Web App, Mobile App, E-Commerce, Digital Marketing & etc.
Customer Reviews
Responsive to customer requests. Professional in handling customer expectations and give good guidance and counter proposals to materialize and visualize the design which customer wish in mind.
15. Etctech

Etctech is dedicated to turning your ideas into a reality. They are real programmers in action, with coding in their blood, as they build digital assets and systems.
They are experts in customized web development, website design, UI/UX mobile applications development, network servers and hosting, interactive programs, and more.
Highlights
Fun and highly enthusiastic team
Superb craftsmanship
Skilled and experienced designers
Worked with more than 200 clients across 11 countries
16. S&A Advanced Solutions PLT
Photo credit: S&A Advanced Solutions PLT
The main value of S&A Advanced Solutions PLT is helping SME businesses turn their physical store digitally. Their company ensures that SMEs own a website that will fit their budget.
Rest easy knowing that you are in good hands when you work with them.
Highlights
Dedicated, committed and focused

Always there for SME businesses whenever they need them

Touch-and-go concept is not applicable to them
17. Nuweb
Photo credit: Nuweb
Nuweb is known to be one of the leading Digital Marketing SEO & Google Ads Agency in Malaysia. Their services specialize in digital marketing and creating attractive and user-friendly digital marketing solutions that grow businesses.
They are also proud partners with Google Partner Malaysia, Exabytes Hosting Partner and SiteGiant UniCart eCommerce in which they provide professional services for both local and international clients. Some of their clients include Selangor, Sirim Qas, Tuv Nord Malaysia, Shangri-la, Hotel Jen, Hai-o, Lonpac Insurance, and many more.
Highlights
SEO Services Malaysia
Web Design and Development
Google Ads Services Malaysia
SiteGiant Unicart Ecommerce
18. Rubysoft Sdn Bhd
Photo credit: Rubysoft Sdn Bhd

BEST FOR 

Web Design

PRODUCTS

Web Design, e-Commerce, Customize, Digital Marketing, Mobile Apps, Business Tools, Domain & Hosting, Graphic Design

WEBSITE
https://www.rubysoft.com.my/
ADDRESS

No.11-2A, Jalan PJU 1/3B, Sunwaymas Commercial Center, 47301 Petaling Jaya, Selangor, Malaysia.

CONTACT DETAILS

Phone No.: +603 7886 2422

Email: [email protected]

OPERATING HOURS

Weekdays, 9AM – 6PM
For over 10 years, RubySoft has been providing Malaysia great quality Web Design. They are passionate in building and developing websites for their clients.
They are also hiring web developers and interns.
Highlights
Trusted Malaysia

No third party outsourcing

Wide range of services
Customer Reviews
Here's a review from one of Rubysoft's clients:
"Very good software company" – Kazi Huq
Here's another one:
"Great. Lots of food around." – Scarlet Chan
19. UM Best Web Design

Photo credit: UM Best Web Design

BEST FOR 

Web design for businesses

PRODUCTS

Website Design, Social Media Marketing, Website Maintenance, SEO Optimization, Pay Per Click, WordPress Website, E-Commerce Website, Web Development, Custom CMS Website, Payment Gateway Integration, Website Add-ons, Web Hosting

WEBSITE
https://www.bestwebdesign.com.my/
ADDRESS

Level 9, Unit 3, Wisma UOA II, Jalan Changkat Semantan, Damansara Heights, Kuala Lumpur, Malaysia.

CONTACT DETAILS

[email protected]

| 03-27883512
OPERATING HOURS

Monday – Friday: 10:00 am – 6:00 pm

Saturday: 10:00 am – 2:00 pm
UM Best Web Design is a provider of high quality web solutions for business websites.
Their team of developers aims to create websites that are easy to use, appealing, and responsive across all platforms. The services they provide in terms of web assistance subsist even after the creation of the client's web page.
Highlights
Consistent service at all stages of the project

Cost-efficient tailor made websites
20. Operion
Established in 2007, Operion has been serving the best web design, e-commerce, software development, iOS App, and Android App. They have provided for more then 50 different business sectors,
They bring the best quality and user experience products. They also strive to be the most reliable and professional company that their clients could experience.
Highlights
Express delivery

Fast thinking

Hardcore developer
21. WDD Malaysia

Photo credit: WDD Malaysia

BEST FOR 

Web Design

PRODUCTS
https://wdd.my/website-design/
WEBSITE
https://wdd.my/
ADDRESS
20-3B, Jalan PJU 5/5, Dataran Sunway, 47810 Petaling Jaya, Selangor, Malaysia
CONTACT DETAILS
+60 12-822 8203
OPERATING HOURS
Monday-Friday: 8:30-7pm
Saturday: 8:30am- 2:30pm
Sunday: Closed
WDD Malaysia is a company that aims to provide assistance to business in having to put up an outstanding website design.
They offer simplified sales and effective marketing strategies that will definitely help in doubling your online needs.
Highlights
Free Consultation
Simplified Sales Strategy
Search Engine Optimization
Customer Reviews
Here's a review from one of WDD Malaysia's clients:
"Very good design!"
Here's another one:
"Professional service and good customer experience."
22. WEBrandings

Photo credit: WEBrandings

BEST FOR 
Web and Brand Development
PRODUCTS
https://www.webrandings.com/it-counsultancy/
WEBSITE
https://www.webrandings.com/
ADDRESS
27th Floor, axiata tower, 9, Jalan Stesen Sentral 5, Kuala Lumpur Sentral, 50470 Kuala Lumpur, Federal Territory of Kuala Lumpur, Malaysia
CONTACT DETAILS
Tel : +6 016 302 7131
Fax : + 603 2776 6999
Whatsapp: +6 012 257 4235
Email:

[email protected]

OPERATING HOURS
Monday – Friday: 9:00 am – 6:00 pm
Saturday: 9:00 am – 5:00 pm
Sunday: Closed
With a team of innovative and experienced Web Designers & Developers, WEBrandings can provide you with the best websites for your company. May your problem be regarding: Content Writing, Web Designing, Web Development or Marketing, WEBrandings will happily aid you into vastly improving your website in the world of media.
Called 'web doctors' from their various clients, they aim to make lasting and trustworthy relationships with you, and help propel your company into its best condition. They also pride their consultative approach to web development, so they ensure to give you specially made solutions and ideas.
Highlights
They offer services for not only website development but also in creating apps for your business
They also give Search Engine Optimization services to boost the visibility of your website
Customer Reviews
Here's a review from one of WEBrandings's clients:
"WEBrandings created two websites for our firm. The first was totally custom, the second is a more basic e-commerce site. WEBrandings also provides SEO and other internet marketing services for these sites and our firm. They have been fantastic to work with, very professional, timely, and fairly priced. Most importantly, our websites are performing and contributing sales for our firm. I highly recommend WEBrandings !!!
– Mr.Santhana, MD, AGENSI PEKERJAAN ASK SDN. BHD"
Here's another one:
"In our case, there was no business without the site! WEBrandings was the only company that within the first meeting made me feel very confident and comfortable that they understood and could produce what we envisioned. It's been a terrific experience working with them. I have never had to ask twice for answers and when delivered, they always made sense! The finished product is far superior than I imagined!"
– Mr. Padma, Founder & CEO, AP PECUNIA SDN BHD"
23. Altus Solutions

Photo credit: Altus Solutions

BEST FOR 
IT Solutions
PRODUCTS
https://altussolutions.com.my/services/software-web-application/
WEBSITE
https://altussolutions.com.my/
ADDRESS
2nd Floor, No 2 Jalan Pangkor
Off jalan Tun Razak,
50400 Kuala Lumpur
Malaysia
CONTACT DETAILS
Phone numbers:
+603-4041 8615 / +603-4051 2296Email:
[email protected]
OPERATING HOURS
Monday – Friday 8.30 AM – 5.30 PM
Altus Solutions Sdn Bhd, which was established in 2010, is a provider of database management solutions for health information and clinical research. They have a wide variety of clients from the Pharmaceutical, Biotechnology, Medical device and Healthcare industries.
They take pride in being able to offer you the market leading products to simplify the management of clinical databases and clinical trials, our time-tested system increases organizational productivity, enhances data quality, and promotes standardized clinical research operations. No other clinical data system is as fast to get up and running.
Highlights
Reasonable rates
Customized approach per client
24. Skeneur

Photo credit: Skeneur

Skeneur is a revolutionary Malaysia's web design and internet marketing agency founded on the principle of providing the best solution to every unique online business. Their services include Website Design/Development, Marketing Strategy Analysis & Planning, Search Engine Optimization (SEO), and more.
At Skeneur, they focus on providing optimum solutions and delivering maximum satisfaction to their customers based on their requirements. They believe that a successful solution does not necessarily cost a fortune. Hence, most of their services are affordable and reasonable, no matter if you are running a small business or a giant enterprise.
Highlights
Providing optimum solutions
Delivering maximum satisfaction to customers
25. ARTNAD CREATIVE STUDIO

Photo credit: ARTNAD CREATIVE STUDIO

Established since 2008, ARTNAD CREATIVE STUDIO is an experienced team of experts that provided creative web design, graphic design solutions for your businesses.
They  have a wide client range from café, restaurants, retailers to financial institutions, and many more. Their team helps people by developing an effective website that attracts potential clients in the markets.
Highlights
Deliver your contracted services at the highest quality
Works closely with you on each project
Creates an unforgettable visual communication that helps your businesses to stand up, stand out, and turn into extraordinary success
26. Evo Marketing Sdn Bhd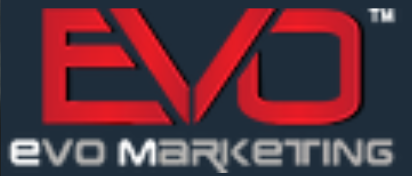 Photo credit: Evo Marketing Sdn Bhd

BEST FOR 

Social Media Marketing 

PRODUCTS

Free digital marketing courses, Facebook marketing courses, Campaign Writeup, Youtube courses, Wechat marketing

WEBSITE
https://www.sifumarketing.com/
ADDRESS

Penang, Malaysia, Golden Triangle

CONTACT DETAILS
+60 11-1223 3990 |

[email protected]

OPERATING HOURS
Contact  for more details
Evo Marketing Sdn Bhd was founded by Alen Yeoh in 2009 and specializes in providing courses for Strategic Digital Marketing and Social Media Marketing. Their expertise focuses on the growing trend of marketing found on the internet, as traditional marketing has become less cost efficient.
With over 10 years of experience in the industry, Evo provides courses on Facebook ads and premiums, Google services marketing, SMS Marketing, and more.
Highlights
Social media and digital marketing expertise

Wide range of courses on social media platforms

Normal and premium course options

3780 Students
Customer Reviews
Evo Marketing has helped various students to attain success in the online marketing industry. One of their course participants was able to blossom his career by doing online marketing, with total sales reaching up to 2 million per month. This multiplied his sales income by 11 times. 
You can read more of their success stories at https://www.sifumarketing.com/success-stories-malaysia.
27. Clover Creative & Communications Sdn Bhd

Photo credit: Clover Creative & Communications Sdn Bhd
| | |
| --- | --- |
| BEST FOR  | Creative Design |
| PRODUCTS | Branding, Digital Solutions (Social Media Marketing, Website, Mobile App, Multimedia), Print (BTL, Collateral Design, Reports, Custom Design, Festive Packs, Packaging), Events, Corporate Gifts, |
| WEBSITE | https://clovercreative.com.my/ |
| ADDRESS | 31-8, Level 8, The Boulevard, Mid Valley City, Lingkaran Syed Putra, 59200 Kuala Lumpur |
| CONTACT DETAILS | 03 2283 6260 |
| OPERATING HOURS | Monday to Friday: 9:30am – 6:30pm |
Clover Creative & Communications Sdn Bhd has over 18 years of experience of creative design in advertising, serving a healthy mix of industries.
They believe in a holistic approach in working with their clients to fulfill business needs with their comprehensive creative solutions. This enable their clients to enjoy value-added services that are hassle-free and cost-saving.
This vast array of services offered is made possible with their ever-reliable partners and vendors who have been with them for more than a decade.
Highlights
Creative advertisement that works for you
A creative agency
Providing a unique blend of ideas and concepts
Comprehensive value-added services
28. Web Design Malaysia

Web Design Malaysia has helped various companies and business owners in starting their online presence with an "all-in website package." This usually includes hosting and a domain name at an affordable price. They are experience in creating simple yet beautiful websites.
Their team will do whatever is necessary to delivery excellent results.
Highlights
Excellent customer service
Attentive and caring
Keen attention to detail
Customer Reviews
Web Design Malaysia always ensures that you are content with your website before launching it. Various of their customers appreciate their friendliness, professionalism, and dedication to quality.
It is vital for your website to have a good design to keep your customers loyal to your brand and to haul in even new customers. Fortunately, the web designers we listed above should be capable of providing what you need.
If you need website design services in Penang instead, though, check out our other list for that. There are some amazing web designers in that area too!