29 Firms for the Best Web Design in Johor Bahru
Photo credit: Shutterstock
What makes a good website? Well it only takes a steady flow, appealing colors, eye-catching typography, and pleasing imagery, all while putting simplicity and functionality on top. Sounds daunting? Good thing there are the companies for the best web design in Johor Bahru to help you out!
For your users to have a great experience going through your website, you have to ensure that it's user-friendly. This will also lure in new clients for your business in the long run.
To further help you out, check out our list below of the companies for the best web design in Johor Bahru. They can handle all the website design tasks for you!
1.  JB Web Design
JB Web Design has over 10 years of experience in web design and has successfully helped over 400 clients achieve their web design needs and generate traffic online.
They bring you updated trends and a fully functioning web design, with a promise of bringing you a finished website in as fast as 9 working days.
As one of the companies for the best web design in Johor Bahru, JB Web Design is backed up by a professional team of creatives who offer design and advice to help you achieve the website of your dreams.
Highlights
Mobile app development
Fully customised web design
Logo design
Customer Reviews
JB Web Design is recommended by their clients for their fast response rate and nice customer service. One customer left a review:
"Great Service, puncture appointment. Nice and beautiful design of the website. Strong supporting and after sales service!"
2.  Xantec
BEST FOR 
A full service internet solutions provider in Malaysia and Singapore
PRODUCTS
eCommerce, web design, hosting, software
WEBSITE
https://xantec.com.my/
ADDRESS
17-02, Jalan Austin Perdana 2/22, Taman Austin Perdana, 81100 Johor Bahru, Johor, Malaysia
CONTACT DETAILS
Tel: +60 7-352 3651

Email: [email protected]

OPERATING HOURS
Mon to Fri: 9:00am-6:00pm
Established in 2006, Xantec is your one-stop solution to all your web and software needs. They have catered to over thousands of clients who want to use the Internet to grow their businesses.
With satisfied clients all over the world, it's no wonder Xantec's named one of the companies for the best web design in Johor Bahru.
For the company, creating a strong online presence for customers backed up by their customer service is what makes their online solutions truly effective. Work with them and you'll see that for yourself.
Highlights
Customer Reviews
Xantec is recommended by their customers for their good and professional services, reasonable prices, swift and attentive design and development team, and awesome website design.
One client left a review:
"Website, google ranking and online advertisement are all done nicely for my law firm. Has been using xantec services for more than a year, highly recommended!"
3. Hei Web Creations Pte Ltd
Hei Web is a Singapore based company that is known for web development and digital marketing company. From the beginning of the process in making a web, the staff works closely with their clients in order to create a unique experience in the digital world.
With the Search Engine Optimization (SEO) and Search engine MArketing (SEM), the company is able to suggest and design effective marketing strategies
Highlights
Put their clients needs as priority
Direct Communication
Accepts any size of project
Customer Reviews
Here's a review from one of Hei Web's customer:
"Jaden has done what big companies cannot do – listen to our requirements and turn it into reality. As compared to other companies, they charged an affordable fee which removed the hassle of applying for grants (which isn't 100% confirmed is claimable in the first place). He has done my web portal and did 11 logos for my food stalls. Will highly recommend them."
Shi Liang, Entrepreneur (SgHawker.sg, Sio Food Group)
Here's another one:
"Jaden and the team have created an education portal for my company. They have done an excellent job of making it interactive for students and kept within the budget. The website has now reached regional."
– Anthony, SAES Pte Ltd (learning.edu.sg, learnid.co)
4.  Mountain Web Design
Mountain Web Design is a digital agency that makes dreams come true by offering effective websites to promote your brand and increase your online traffic.
As one of the companies for the best web design in Johor Bahru, they believe an effective website means it's user-friendly, has an array of features, and catches people's attention.
Mountain Web Design has had over 7 years of experience in the industry. They are run by a group of devoted creatives whose expertise lie in website design and development.
Highlights
Online marketing
SEO
Logo & branding
Customer Reviews
Mountain Web Design is recommended by their customers for their breathtaking work, impressive results, great service, nice designs, and excellent products. One client left a review:
"Extreme professional web design firm in Johor Bahru. The pricing is kinda high, once I see the final product. I was shocked. It's comes with Its own In-house photography & video integrated service. The design quality is superb in everyday."
5.  DINNO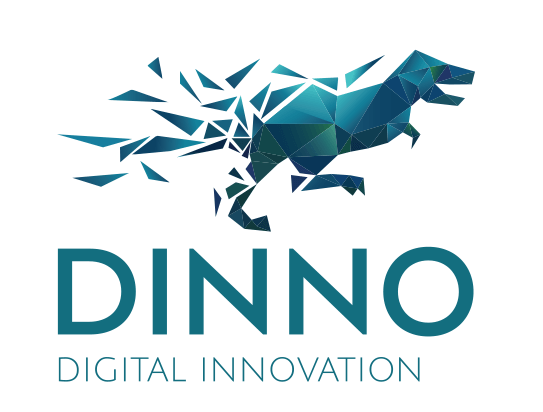 BEST FOR 
Digital innovation web design company
PRODUCTS
Website design packages
WEBSITE
https://webdesignjb.com.my/
ADDRESS
10B, Jalan Pendekar 11, Taman Ungku Tun Aminah, 81300 Skudai, Johor. Skudai, Malaysia
CONTACT DETAILS
Tel: 03 – 7498 0077

Mobile: 012 – 228 2071

Email: [email protected]

OPERATING HOURS
Open 24 hours
Digital Innovation or DINNO is one of the companies to go to for the best web design in Johor Bahru, and its foundation lies in professional, dedicated services and operations.
The company is led by a group of professionals whose strengths lie in design, technology, and business. They have continued to create successful and captivating content for their clients over the years.
DINNO displays competitive rates in exchange for offering only the best results based on your project's wants and needs. That's why we had to put it on this list!
Highlights
Leads generation
Mobile responsive
Branding packages
Customer Reviews
DINNO is recommended by their clients for their professional and creative services. One customer left a review:
"Very professional, high quality, friendly and prompt website design service by DINNO Marketing & Ms Mei Lee. Their service highly recommended."
6. Terris.SG
Photo credit: Terris.SG's Website Logo
BEST FOR 
Flexible freelance web designer
PRODUCTS
Customized website design services
WEBSITE
https://terris.sg
ADDRESS
CONTACT DETAILS
Mobile: (+65) 9751 8539

Email: [email protected]

OPERATING HOURS
Terris.sg is a freelance website designer based in Singapore that has helped multiple businesses create their website that conveys their brand. He has worked with popular companies that have been featured in the news, such as Martin Zwerts, Oriental Tours, and more. Contact Terris.sg today for a beautiful customized website.
Highlights
User-friendly back end
Mobile responsive websites
Search engine marketing
A streamlined web creation process
Customer Reviews
Terris.SG is recommended by their clients for their professional and creative services. One customer left a review:
"Excellent, working with web designer Terri's was great. Thanks to his knowledge and determination on our website to look great and function really well. I shall recommend anyone that is looking for a custom website to give him a call and speak to Terri's, he will guide you to the right direction. Thanks for the excellent work." – Koncept Kreation Pte Ltd

7. Cloud Captor Technology
Photo credit: Cloud Captor Technology's Website Logo
BEST FOR 
Helpful and reliable web designer
PRODUCTS
Website design services
WEBSITE
https://cloud-captor-web-design.business.site/
ADDRESS
Johor Bahru
80000 Skudai
Johor, Malaysia
CONTACT DETAILS
Mobile: 016-708 3808
OPERATING HOURS
Mon to Fri: 9:00am-6:00pm

Sat: 9:00am-2:00pm
Cloud Captor Technology is dedicated to creating beautiful websites for you and your business. Catch the eye of potential clients and partners with the help if their team of experts.
Each of the sites they've made are distinctly unique from each other. This is because they pay close attention to your design needs as well as the color scheme and layout you prefer.
Highlights
Patient and flexible designer
Attentive towards their clients' needs
Customer Reviews
Cloud Captor Technology is a trusted web designer by various people. Their customers have all been satisfied with their work and greatly appreciate the care that the team took when it came to creating their websites.
8. inPixelHaus
inPixelHaus is committed to helping start-ups and small businesses have an online space. They will help you create an identity to let the world know about your company's existence.
Their team is extremely critical and detailed when they create websites. This is because they know how long-lasting an impression of a website has on your customers' minds.
Highlights
Transparent pricing
Endless support
Professional work
Experienced designers
Customer Reviews
inPixelHaus is recommended by their clients for their designing skills and attentiveness. One customer raved about the great experience they had:
"Great service! End product is professionally delivered. Communicative throughout and amendments made according to requirements. Recommended for anyone who needs design services!"
9. 8verstudio
8verstudio has a team of Excellent UI/UX Designers, Web & Mobile Developers as well as experienced Project Managers.
We have all the qualities needed to provide you a Premium & Excellence Creative Digital Services to satisfy your online needs. Let's talk now.
Highlights
Award Winning Website by Malaysia Website Awards (MWA)
More Than 20 Years of Experience
Personalized with 100% Handcrafted Design
Wide Range of Digital Services – Website, Web App, Mobile App, E-Commerce, Digital Marketing & etc.
Customer Reviews
8verstudio takes great pride in having served various individuals and companies over the years. In fact, they have created a positive reputation for themselves due to their reliable services and personable team.
10. BIGONE
BIGONE is committed to helping web users by providing a safe and healthy environment where they can obtain the best results from their websites and applications. Their team is dedicated to helping individuals and corporations through the process of designing and building their own websites.
We understand that a business' online presence is important since it is a way for them to expand their reach. That is why we take great care in designing each website we create.
Highlights
A large and loyal client base
Hosting packages
Pro customize system
Free consultations
Customer Reviews
BIGONE guarantees high customer satisfaction by providing responsive technical support for web users. They have developed a loyal client base that highly commends their customer-centric approach and skilled team of professionals.
11. Ciel Digital
Ciel Digital believes in the transformative power of programming to create new business solutions or improve current practices. They are also aware of its ability to simplify communications and to engage people in any location.
Their team individually meets up with clients to discuss what they want as well as to better understand their needs and identity.
Highlights
Commitment to quality
Wide spectrum of skills
Fun to work with
Customer Reviews
Ciel Digital has gained the trust of various customers over the years. Each time, people are impressed by their excellent output and impeccable work ethic.
12. World Bee Net
World Bee Net's is a digital marketing agency that specializes in web design, Facebook page management and marketing, digital marketing training courses, search engine optimization, and Google adwords. Their team includes graphic designers, programmers, sales and marketing coordinators, and a digital marketing innovation researcher.
Your satisfaction is their top priority. This is why they strive to provide the highest quality of services at affordable rates.
Highlights
Unlimited CMS Page Control
Responsive and Mobile-Friendly Websites
Customer Reviews
World Bee Net takes great pride in having designed websites for various companies. People have commended them for their eye for design and attentive ear.
13. Digitalseolutions Internet Mark8ing
Digitalseolutions Internet Mark8ing consists of a team of skilled and experienced workers who are dedicated to helping you. Backed by years of experience, they have learned invaluable insights that have continuously helped them improve their services.
Count on them for web development, sketch video production, IT support services, social media marketing, and more.
Highlights
Various price packages to choose from
Certified by Google
Customer Reviews
Digitalseolutions Internet Mark8ing is at your service! Their clients have recommended them for their superb work and wide knowledge regarding all matters related to their industry.
14. Aspire Idea
Aspire Idea has been empowering businesses and helping them engage more customers since 2006. They aim to be your provider of choice in web solutions that build businesses for small and medium enterprises in Malaysia.
Their company has a unique web design service that equips you with everything you need to be able to enhance your web presence.
Highlights
Success-driven methodology
Personalized services
Customer Reviews
Aspire Idea has created various websites over the years, and all their clients can only say good things about them. One of them has even left a glowing review:
"Mr. Lo is very Helpful and caters the need according to the taste. Two thumbs up!! Recommended!!"
15. BizSuIT Web & System Solution (M) Sdn. Bhd.
BizSuIT Web & System Solution (M) Sdn. Bhd. specializes in customizing and developing web applications, web designs, online catalogs, and web-based related systems. When you work with them, you can be sure that they always have your best interests in mind.
To ensure client satisfaction, they make sure that they offer the highest quality of services at reasonable and affordable rates.
Highlights
Accurate – Automate – Adaptable
Tailor-made design
Understands your needs
Customer Reviews
BizSuIT Web & System Solution (M) Sdn. Bhd. has produced various outputs over the years, and they can proudly say that all their clients were satisfied with all of them. One of them has even left a glowing review:
"Good product and customer service!"

16. YOUNG N CO.
YOUNG N CO. takes pride in delivering amazing websites and excellent WeChat mini programs every time. They have a keen attention to detail and are passionate in designing outputs based on each clients' needs.
Through strict quality control, they make sure that all their outputs are first rate.
Highlights
Cost-effective price
A diverse portfolio
Customer Reviews
YOUNG N CO. has worked with various clients over the years. One of them has even left a glowing review on Google:
"Amazing services!"

17. Syntech Web Solution
Syntech may be most known for their web hosting services, but their team is just as capable as designing and developing websites. Choosing Syntech to solve your web design problems means gaining access to a website that is not only functional and easy-to-use (both for you and your clients), but one that is eye-catching as well.
Moreover, you won't have to worry about the site itself not properly representing your business, since Syntech will take the time to consult with you to guarantee customer satisfaction.
Highlights
Web hosting packages
Web design and development
SEO services
18. Singapore Services Online
SG Services Online is a team composed of Singaporean University Students with more than five years of experience in the digital field. They aim to provide international level services of ecommerce web development, designing, search engine optimization, and logo design at a cheap price.
They are fast and very reliable whether web design or redesign. Moreover, they will strive to do their best to create not just aesthetically appealing sites but with SEO strategies that will gain you more visitors.
Highlights
Specializes in a wide range of web design or redesign services
Offers reasonable rates
Can help your website to gain more visitors
19. Imagint
| | |
| --- | --- |
| BEST FOR  | Getting every business in Malaysia online |
| PRODUCTS | https://imagint.co/our-services |
| WEBSITE | https://imagint.co/ |
| ADDRESS | 29, Jalan Pesona 14, Pelangi Indah, 81800, Ulu Tiram, Johor, Malaysia |
| CONTACT DETAILS | |
| OPERATING HOURS | 24/7 |
Imagint is a wed development company that is based in Malaysia.  They focus on providing web-based solutions for their clients.
The company aims to put any type of business online in order for them to be closer to people.
Highlights
Pricing is available on their website
Wide range of services
20. IT Wonders Software Sdn. Bhd.
IT Wonders is a software and web development agency established in Singapore in 2014 then in Johor, Malaysia. They have experience working with highly prolific clients such as Singapore's National Water Agency and Deloitte which is a one the Big 4 accounting firms.
They specialise in customized development and they have adopted the professional methodology to develop the software, using the latest technologies by Google.
They are rated highly by their customers in the SG & MY Google Map.
Highlights
Mobile App Development
Fully customized web development
Web design
Customer Reviews
Here's what people are saying about IT Wonders Software Sdn. Bhd.:
"In finding solution provider for our real-time data monitoring website, we had searched for a few months until we met IT Wonders. Most website design companies could only offer standard solution of "beautiful" website, but not an engineering website that needs to be fast and reliable in displaying big data. IT Wonders completed the website based on our requirements within a short period of few months, of which a few of the components involved are state-of-the art open-source tools that they have not used before. The adaptiveness and professionalism shown by IT Wonders has really amazed us. Thank you for your excellent work!"
Here's another one:
"We engaged IT Wonders team for assisting with developing web application and their support made a huge difference in our product delivery. I'd recommend their services for their front end skill sets, project management, professionalism and timely delivery. Keep up the good work and hope to work again in future projects."
21. UpValue Solutions
BEST FOR 

Web design and digital marketing

PRODUCTS
https://upvalue.my/#
WEBSITE
https://www.upvalue.my/
ADDRESS

34-01, Jalan Molek 1/28,

Taman Molek, 81100 Johor Bahru,

Johor, Malaysia.

CONTACT DETAILS

[email protected]

011-5880 2570

OPERATING HOURS

Monday-Friday: 9:00 am – 6:00 pm

Saturday-Sunday: Closed
Located in Johor Bahru, UpValue is a full service web design and digital marketing company. They offer their services at affordable rates. 
With the goal to meet your needs and help you gain more business opportunities, they will assist you in coming up with a customized plan aligned to your business and goals.
Highlights
Awarded by Malaysia Website Awards 2020 Site of The Month

Trusted Malaysia of Best Web Designers In Johor Bahru

Custom solutions for each customer
22. ITEA TECHNOLOGY
BEST FOR 

Web Programming

PRODUCTS
https://www.i-tea.com.my/en/
WEBSITE
https://www.i-tea.com.my/en/
ADDRESS

6, Jalan Ekoperniagaan 2/2, Taman Ekoperniagaan, 81100 Johor Bahru, Johor, Malaysia

CONTACT DETAILS

M: +6 016- 700 6865

OPERATING HOURS

Mon – Fri: 9am to 6pm

Sat & Sun : Off
ITEA Technology is a technology company that specializes in web development. Some of the services that they offer are web application development and training service in computer science subjects.
Currently, they have already catered to over 300 highly satisfied customers.
Highlights
Web development

Experienced programmer

Innovative solutions
23. Aimaai
Aimaai is a company based in Singapore that focuses on web design. They cater to small to medium-sized businesses.
They will help you make the best use of technology in growing your business.
Highlights
Free consultation

Fully responsive

Innovative Technologies
Customer Reviews
Here's a review from one of Aimaai's clients: 
"I am grateful for Matt's hard and devoted work on the new startup. He has provided us a ton of comprehensive advice and ideas, as well as being fast to respond to our needs and execute swiftly. "
Here's another one:
"Thank you for everything. I know many in the company do not know much about Matt's contribution but I do and I will never forget them. Matt has many great ideas so he'll do fine as he embarked on the new journey as a boss in his own company."
24. iHero
BEST FOR 

Web design

PRODUCTS
https://ihero.my/
WEBSITE
https://ihero.my/
ADDRESS

16-2, Jalan Persiaran Skudai 8,

Pusat Perusahaan Skudai 8

81300 Johor Bahru, Malaysia.

CONTACT DETAILS

+6013-778 2928

6013-778 2928

OPERATING HOURS

Mon to Fri from 9am to 6pm
Ihero is a digital marketing agency based in Malaysia that has been in service since 2008. They offer digital marketing, SEO, Mobile application and web design services. 
They will help you every step of the way in improving the online presence of your business.
Highlights
Free consultation

Unlimited email and website storage

Complete marketing style web design solution
25.  Webteq Solution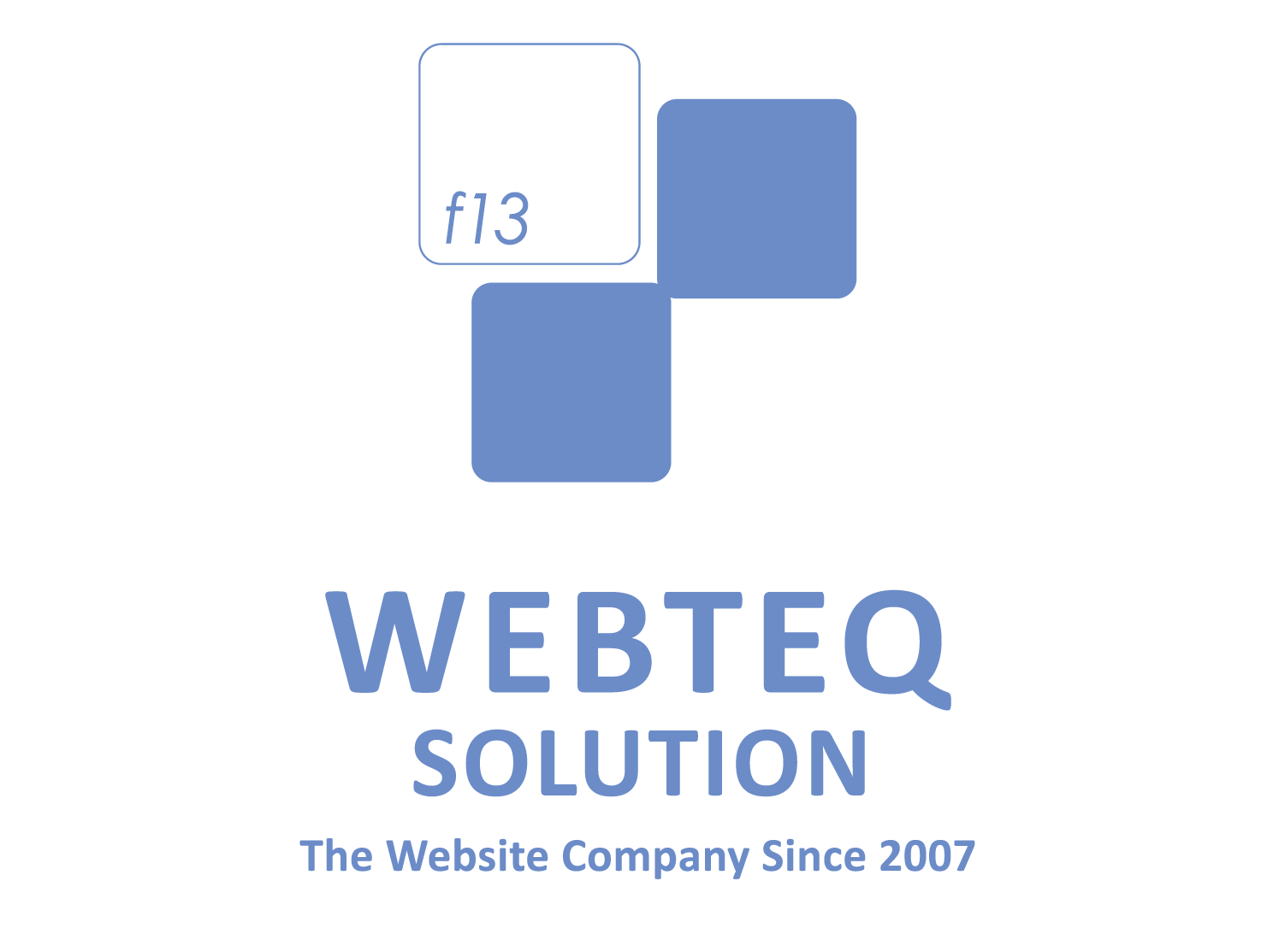 Webteq Solution was founded in 2007 by a group of young entrepreneurs who specialise in web development and web application. The company focuses solely on web and technology by offering integrative website application consultation and creative web design services.
And as one of the companies for the best web design in Johor Bahru, Webteq Solution believes that quality matters, emphasizing it through the techniques and methods they use to deliver quality web services.
Highlights
SEO
Customised web application
Online shopping
Customer Reviews
Webteq Solution is recommended by their customers for their effective services, efficient and professional methods, good design, and professional team. One client left a review:
"What i can say one word is "Effective" . Inquiries flowing in like a river, we manage to close deal online and best of all strong customer service with a great consultant who advice you on your web strategy to produce more result. Strongly, highly recommended."
26. 5ive Media Pte Ltd
5ive Media is an Interactive and Digital Marketing Company nestled in Singapore whose goal is to help businesses keep up with the latest trends and changes in the industry of information technology.
From web developing to digital marketing, they have you covered.
Highlights
Results driven websites
Service centered enterprise
Effective SEO techniques
Customer Reviews
Here's a review from one of 5ive Media Pte Ltd clients:
"They manage to convert us to let them run our SEM campaign, as promised, transparent with their charges and manage to get more conversion compared to previous vendor at the same marketing dollar. Keep it up!"
27. iPrima Media Sdn Bhd
iPrima Media Sdn Bhd builds really good sales funnels to increase your sales online. Automate your leads to sales follow up process. As a multi channel digital marketing agency, they can help with e-commerce, social media, SEO, YouTube.
Their eam is comprised of markerters in Johor who have over 500+ experienced digital marketing talents. They are highly trained growth strategists who have been in the business since 2012. Powered 1500+ smes with our proven digital growth marketing strategies.
Highlights
Free programs are also available
Helping you grow your online business by leaps and tons
Customer Reviews
Here's a review from one of 5ive Media Pte Ltd clients:
"This program is a good way for you to discover about digital marketing without actually joining a company full time especially if you are age 30 or above. The training is quite good and cover many areas including Facebook marketing, fundamental Seo. The work scope focus more on social media posting and some people in-charge of website (wordpress)and article writing. If you have the skills on article writing, create content for social media, graphic designing, this is a very good platform to show your skills. If you don't it have you can pick up here too although more self learning is still important. You can also learn a lot from others during the weekly online meeting. Overall this is a good program to join if you like to create content and computer literate."

Here's another one:
"iPrima Media is a very special company, no need to work on the office, just need to work at home and meeting at home. And learn a lot digital marketing skill from iPrima Media talent program for free. After you able to handle the project, iPrima Media will promote you to Project Manage. This really is a very good program."

28. MetaTager
MetaTager is one of Malaysia's most trusted companies that deliver the best tech solutions. Want to move your business online? MetaTager is the perfect choice for you.
Based from their previous clients, they mentioned that they love how they made their business into an accesible application. And that the application they made was very easu to use and understand.
People prefer to contact them because the respond quickly once you email them. Another factor is they explain everything in a well-detailed manner in order for their clients to understand the process easier.
Unlike other companies, they offer Search Engine Optimization, Social Media Marketing,  and Web Application Development. In case you do not know yet the best service for you to help your business grow, you may contact them and they will happily assist you.
Highlights
Responds quickly
Has worked with big brands
29.

KS IT Consulting
BEST FOR 

Expert Digital Marketing Strategies

PRODUCTS

Website Development




Search Engine Optimization




Social Media Management




Infrastructure Management




MEDEXONE Clinisys – Clinic Solutions




Copywriting and Graphics Design

WEBSITE
https://ksitconsulting.net/
ADDRESS

Johor Bahru

CONTACT DETAILS

 

[email protected]

| +60127076830

OPERATING HOURS

Mondays to Fridays  8am to 5pm
KS IT Consulting was established in 2012 and is serving local, regional, and global clients in digital transformation projects.
Given their wide range of services, it allows them to cater to numerous clients that need to empower their business. 
One thing that only they offer is Medexone Clinisys, a great solution for doctors and clinics. This provides a simple way of managing a clinic and it assists medical practitioners and owners to manage clinic functions.
Now with their web development, all of their designs are mobile responsive and have premium design templates. If you do not prefer any of their original designs, you may provide them your pegs and they will see what they can do to accommodate your requests.
Highlights
Websites are built with the latest industry leading CMS Engines

Clients have a choice of WordPress, Joomla, or Opencart

Clients may have website builders of their own choice
Customer Reviews
Here's a review from their previous clients:
"I have been working with KS IT Consulting since 2020. Eventhough we operate from different continents communication is superb, efficient and interpersonal. Kirpaljeet is always responsive and willing to deliver everything I need based on the budget I have. Thank you for bringing Global Vitality's vision to life.💚"
"Highly recommended… Mr.Kirpal has been managing our website for the past few years and he has been providing his services immaculately… We can't thank him enough…."
Having good web design isn't just about the aesthetics and how nice your website will look to other people. It also entails increasing your online traffic, having a faster loading time, an improved user experience, and better analytics for your business.
In addition, if you would like to look at permanent domains for your online business, check out our list for the best web hosting in Malaysia. These companies can further help you venture into the online world.