The 18 Best Translation Services in Malaysia
Photo Credit: ThoughtCo
Do you need a file or document to be written in another language? Well, worry not because we took the time to create a list of the best translation services in Malaysia.
We went looking for the ones that do the best localised and culturally appropriate translations. Here are the ones we'd recommend for just about any translation task: 
1. VEQTA Translations
VEQTA translations offers full turnkey localization solutions and top-notch translations by experienced native speaking linguists. The company was founded in 2004 and has since then expanded to operate both in Bangkok as well as in Singapore. The translation agency specialized in professional translation solutions for companies, institutes and governments.
Some of the largest brands in the world has entrusted VEQTA with their translation needs such as Samsung, Standard and Poor, Hyundai, Microsoft, Kaspersky Thomson and Reuters, Rio Tinto to mention some.
VEQTA offers professional content translation for most major industries and localization of websites, applications, translation of e-learning courses, voiceover dubbing and multilingual Desktop Publishing. The company takes pride in observing best localization practices for professional terminology management and a translation consistency.
It's devoted team can not only translate Malay but also provides translation solutions in over 55 languages. Get in touch with this translation friendly team today and stop by their website!
Highlights
Specializing in Asian Languages, Malay, Indonesian, Thai, Korean, Mandarin, Tamil, Japanese –
and most major European languages.
Business translation, IT/SAP/ERP, Legal, Finance, Marketing, Medical, Marketing, Hospitality
Subject Matter Experts (SEM) reviewers available
Observes international best standards in localization practices
Website, Documents, eLearning localization, Apps translation
Customer Reviews 
Here are some reviews people have left:
"We are happy with this translation provider and will continue to use them." –Hazirah Mohamad Zailani, Duopharma (M) Sdn Bhd
"Fast and reliable!" -Terry Fisher, Mondial Assistance
"Thank you for all you work with the ISO & Translations." -Ms Khairun Muhd Yusuf, Samsung Malaysia
2.  TRANSLIFE
BEST FOR 
A wide range of language services
SERVICES
TRANSLIFE services
WEBSITE
TRANSLIFE
ADDRESS
D-20-05, Menara Suezcap 1, KL Gateway,No. 2, Jalan Kerinchi, Gerbang Kerinchi Lestari,

59200 Kuala Lumpur

CONTACT DETAILS
+60384081397

[email protected]

OPERATING HOURS
Monday to Friday: 10:00 AM to 06:00 PM
TRANSLIFE is leading one stop Language Services Provider (LSP) in the Asia Pacific region providing total language solutions, such as Translation Service, Interpretation Service, Copywriting Service, Proofreading Service, Subtitling Service, Transcription Service, Translation Equipment Rental Service, Website Localisation Service, Voice Over Service, and so forth.
Combining the latest methodologies and experienced linguists, they are able to deliver the most cost-effective translation solutions. This is why they offer one of the best translation services in Malaysia.
Note that they have branches all over the country. For instance, they have offices in Kuala Lumpur, Penang, and Johor.
They even have representative offices in several countries like Japan, China, Korean, Thailand, Singapore, Hong Kong, Indonesia, Vietnam and Philippines.
Highlights
Best price guarantee
Worked with various large companies
Providing their outputs on time
3 Guarantees: 100% Best Price Guarantee, 100% Quality Guarantee, and 100% On Time Delivery Guarantee
Customer Reviews
People appreciate the high quality of service they receive for a reasonable price when working with TRANSLIFE. There are various glowing reviews on Google, and some of these are the following:
"Sunny my service agent provided prompt customer service to answer all my queries. Would recommend this service to all."
-SK Ma 
"Eve was my contact person.  
I needed Translation and Attestation services for the documents.
Very supportive and updates you on the steps all the way through out the service till it is done.
Very satisfied with the service."
– Hairul Razi Hamdan
3.  Global 1Stop Translators Translation Agency
BEST FOR 
Quick and affordable translation services
SERVICE
Global 1Stop Translators Translation Agency services
WEBSITE
Global 1Stop Translators Translation Agency
ADDRESS
1st floor wisma Leopad

No 5 Jalan Tun Sambanthan

50470 Kuala Lumpur

CONTACT DETAILS
 +603-22746359/60
OPERATING HOURS
Monday to Friday: 09:00 AM to 05:00 PM
Count on Global 1Stop Translators Translation Agency to translate your document from and to almost any language. They offer professional translation services in Malaysia at the most attractive prices, with discounts up to 30-40%.
Their services cover all types of legal, medical, life sciences, and financial document translations with an amazing accuracy rate. Their team of professionals are adept with 140 languages worldwide.
Highlights
Quick responses
First-class personal service
Values your privacy and the confidentiality of the documents
Customer Reviews
Finding the right company to translate your files can be difficult. With Global 1Stop Translators Translation Agency, rest assured that you are in good hands.
Here are some of the reviews they've gotten from their past clients:
"We have been regular customer of Global 1Stop Translators who have been prompt in delivering our projects to our satisfactions.Highly recommended!"
-Kumpulan Naga, Chartered Accountants
"A competent Company in providing timely translation services?"
-Worldwide Tax Advisory Sdn. Bhd.
4.  Chambers Translation
With more than 20 years of experience, Chambers Translation has connected people and businesses from different parts of the world with the help of their services. They have a network of five offices in Singapore, Malaysia, New Zealand, America, and the United Kingdom.
Your confidentiality is always preserved with Chambers Translation. To formalize this understanding, they even create non-disclosure agreements upon request.
That's why they're one of the best translation services in Malaysia.
Highlights
Handled over 22,000 projects since 1995
Can translate to and from various languages
A team of more than 900 experts
Customer Reviews
Chambers Translation offers the best translation services in Malaysia. Their output is ensured by their quality checkers, proofreaders, terminological and stylistic editors, and page layout formatters.
In fact, their past customers only have good things to say about them:
"Fast. Efficient. Excellent.
I would recommend to anyone who wishes to translate be it a singep document or in a bulk, Chambers is the expert in translation."
-Abdo El-Muizz
"I would love to rate if there's a 7-star rating.
They are awesome and very helpful and patient.
It is the best translation company ever.
I would like to suggest to all who are looking for translation services. Don't look far. Just connect with Chamber Translation.
?????"
-Bawi Miriam
5.  Asia Translation Services
PRODUCTS
Accurate translations
WEBSITE
http://www.asiatranslationservices.com/
ADDRESS
No 1-4-1 4th Floor Block C Diamond Square Business Center Jalan Semarak Api (Jalan 1/50) Off Jalan Gombak, 53000 Wilayah Persekutuan Kuala Lumpur Malaysia
CONTACT DETAILS
Email :

[email protected]


Tel: 03-40233321 / 012-3440266
OPERATING HOURS
Mon to Fri: 9:00am-6:00pm
Dedicated to provide a fuss-free service experience to our clients throughout Asia, Asia Translation Services determined to continually improve on the best practices in the translation and localisation industry.
They provide fast, accurate and cost-effective translation services to help you cross cultural gaps and break any language barriers.
Over the years, they have built a reputation for their prompt and high-quality services. It's clear from their customer reviews alone that they are well loved by their past clients.
Highlights
Transcription
Proofreading
Localization
Customer Reviews 
Here's what people have to say about Asia Translation Services:
"Thanks for the prompt response to my requests. We were running on a very tight deadline and we received the transcreations for foreign languages within a couple of days. No revisions were required as the copies were short and simple. Our clients did not request for any revisions, which meant the transcreations were accurate."

"The interpreter has done very well and put in a lot of efforts to go over and beyond his duties to help explain to our customer on certain key points. Will definitely work with Elite again in future."
6.  Omni-Translation
BEST FOR 
Certified and accurate translation services
SERVICES
Omni-Translation services
WEBSITE
Omni-Translation
ADDRESS
23, Jalan USJ 9/5Q, Subang Business

Centre, 47620 Subang Jaya, Selangor

Malaysia

CONTACT DETAILS
03 80247081

6010 3581190

OPERATING HOURS
Monday to Friday: 09:00 AM to 06:00 PM
Omni-Translation has earned the trust of people by delivering accurate and affordable translations. They are considered to provide some of the best translation services in Malaysia.
Their certified translations are accepted by the Australian, American, Canadian, Singapore,, and UK embassies as well as 11 other embassies in Malaysia. Count on them to always get the job done right.
Highlights
Proven track record
Trusted by over 21,000 customers since 2002
Backed by 100% money-back guarantee
Customer Reviews
Omni-Translation has provided their services for various companies and individuals in different industries. Here are some things people have to say about their experience with the company:
"Very efficient service, fast in replying emails. Took me 2 working days only to get my documents translated. Would like to give a shout out to Nor, who is efficient and courteous in responding to my request. Please give her a raise! Employees like her make customers' experience great!"
-Esther Zhen
"Excellent service and very prompt response from Sharon! Received translated and notarised document within 2 days. Price is reasonable too. Highly recommended!"
-Melissa Hum
7.  B-lingo
BEST FOR 
Fast and competent translation services
SERVICES
B-lingo services
WEBSITE
B-lingo
ADDRESS
6th Floor, A2-6-2

Plaza Sentral Jalan Stesen Sentral 5

50470 Kuala Lumpur

CONTACT DETAILS

[email protected]

03-2261 4582

03-2714 6168

OPERATING HOURS
Monday to Friday: 08:00 AM to 06:00 PM; 08:00 PM to 12:00 AM

Saturday: 09:00 AM to 02:00 PM
B-lingo's main goal is to provide customers with the highest-quality translation services in Malaysia. Their services are available in an assorted range of eastern and European languages.
They have been fulfilling the linguistic needs of clients in the fields of technology, engineering, life sciences, medicine, law, accounting, and more for years.
Their customers claim they are among the best translation services in Malaysia, so they (the customers) keep coming back to them for translation tasks.
Highlights
Customer Reviews
B-lingo's clients include individual and corporate clients as well as the government sector. Here are some of the glowing remarks people have left them:
"I would be happy to recommend B-Lingo Communications. B-Lingo was able to provide excellent interpretation service for our event and was very flexible and easy to work with."
-Samantha Bailey, FSA – United States Department of Agriculture
"Upon my return from Kuala Lumpur I had made my first priority to address you just to express my warmest congratulations for the excellent professional services rendered to us during the Referees' Congress […] should any of my colleagues visit that country rest assured I shall recommend your services to them."
-D. Angel Maria Villar Llona, President of the Spanish Football Federation and FIFA's Vice-President
8. CatEagle Translation & Training
Photo Credit: CatEagle Translation & Training Website
CatEagle Translation & Training is one of the top interpretation and translation companies in Kuala Lumpur, Malaysia. They provide document translation services in more than 26 languages, including English, Mandarin, Malay, Korean, Japanese, Hindi, Tamil, Arabic, Russian, German, and more.
Aside from this, their team has done simultaneous interpretation and consecutive interpretation for various international events and seminars.
Highlights
Certified engineering and leadership training provider
More than 25 years if experience in translation, interpretation, and technical training
Customer Reviews
CatEagle Translation & Training has worked with various clients over the years. Here are some of the glowing remarks some people have left them:
"Trusted and certified translation company at Malaysia. Excellent service, provide simultaneous and consecutive interpretation services as well. The interpreters have extensive experience in interpreting field."
-Yap Yulin
"Excellent work! Unmatched team! Highly recommended! Well done team Soong Yee!"

-WS Tung
9. Institut Terjemahan & Buku Malaysia
Photo Credit: Institut Terjemahan & Buku Malaysia Website
Institut Terjemahan & Buku Malaysia strives to elevate the translation industry in the country. They regularly handle matters that relate to translation, interpretation, and knowledge transfer at both national and international level.
They are also tasked with enhancing and increasing the publication of works of local writers to boost the national publishing industry.
Highlights
Offers a wide range of translated books that were written by local writers
Comprehensive language courses
Customer Reviews
Institut Terjemahan & Buku Malaysia is a highly trusted translator. They have proven to be a service provider that is loved and appreciated by it's former and current clients. Here are some of their glowing reviews on Google:
"I took the French course in 2015 and the translator course in 2017. Both were wonderful experiences and have been useful for my work."
-Suhailah Rosdi
"A place for those who wanna translate documents, a myriad of languages offered to translate to Bahasa Melayu and vice versa. The queue might be long though, depending on the time of your visit. This is the go to place when it comes to official documents translation, as it is recognized by many foreign delegations and embassies."

-Saqr Ramzi
10. Translation Services Malaysia
Photo Credit: Translation Services Malaysia Website
Translation Services Malaysia provides top-notch translation and linguistics services for their clients. A few examples of their services are medical translations, certified translation, financial translation, and more.
Their highly qualified team can translate over 160 languages and dialects. With their reasonable prices, and quality service, Translation Malaysia can solve any translation needs.
Highlights
Offers exceptional translation and transcription services
Has non-disclosure and confidential agreements to keep their clients' information safe
Delivers fast and efficient services at the best possible rates
Customer Reviews
With multiple dialects and languages to choose from, Translation Services Malaysia is a go to for their customers. Their services are given at a timely pace, and can be availed at an affordable rate. This helps their clients have high-quality services whenever they need.
11. iTrace
Photo Credit: iTrace
BEST FOR 

News monitoring and translation

SERVICES

Micro news monitoring and translation services

WEBSITE
http://www.itracemedia.com.my/
ADDRESS

3, Jalan Penggawa 8/2,

Seksyen 2, Bandar Mahkota Cheras,

43200 Cheras, Selangor, Malaysia.

CONTACT DETAILS

Tel / Fax : 03 9019 6948

Email : [email protected]

OPERATING HOURS

Contact shop for more details
Having been established since 2003, Itrace is known for being the first micro news monitoring and translation services centre in Malaysia.
They strive to provide their clients convenient, prompt and credible news contents.
Highlights
Professional work

Prompt services

Various categories
12. Ines Translation & Interpretation
Photo Credit: Ines Translation & Interpretation
BEST FOR 
Translation services
SERVICES
Simultaneous & Consecutive Interpretation, Written Translation/Certified Translation, Interpretation Booth, Equipment, and Technical Support
WEBSITE
http://www.ines.com.my/
ADDRESS
11 Jalan Mutiara 3/1, Pearl Residences, Bandar Mahkota Cheras 43200 Cheras, Selangor, Selangor, Malaysia
CONTACT DETAILS
Email :

[email protected]

OPERATING HOURS
Inquire for details
Ines Translation & Interpretation is a Malaysian company that offers a wide range of translation services.
Their services may be enlisted for various events such as conferences, press releases, and conventions, as well as for publicity materials such as brochures, advertisements, andwebsites.
Highlights
Trusted by respected institutions
23 years of experience
Your one-stop language service provider, multiple language options
13. Ultimate Translation
Photo Credit: Ultimate Translation
Ultimate Translation was incorporated in Malaysia with their headquarters in Kuala Lumpur. They expertise in foreign languages that can really help their clients save their time and money in translation process.
They also offer language interpretation services, multilingual voice-overs, language transcription, dubbing, software localization services, website localization, advertising, and so much more!
Highlights
Authorized translators
Long and rich experience in the translation industry
Specialization in content localization business
14. Cheok Translation Centre
Photo Credit: Cheok Translation Centre
BEST FOR 
Speedy Certified Translation services
SERVICES
http://translatormy.com/?page_id=15
WEBSITE
http://translatormy.com/
ADDRESS
CHEOK TEK HUAT
B.A.(Hons) Universiti Malaya
Certified Translator (Chinese/English/Malay)
Member No. 798, Malaysian Translators AssociationCHEOK TRANSLATION CENTRE [912466-H]
135, Jalan SS2/72,
47300 Petaling Jaya,
Selangor, Malaysia
CONTACT DETAILS
Tel: +603-77105495
Fax:+603-77289363
Handphone: +60178885117
E-mail:

[email protected]

OPERATING HOURS
Contact for more information
Cheok Translation Centre is an accessible SOHO office that specializes in on-the-spot translation services for clients that need Certified Translation for use in Malaysia and other overseas countries.
Cheok Tek Huat graduated from Universiti Malaya. He is a certified translator and is registered with Malaysian Translators Association, an international federation of associations of translators.
Highlights
Cheok Tek Huat has been a full time translator since 1991
Urgent translation of short-and-important documents
15.  Maven International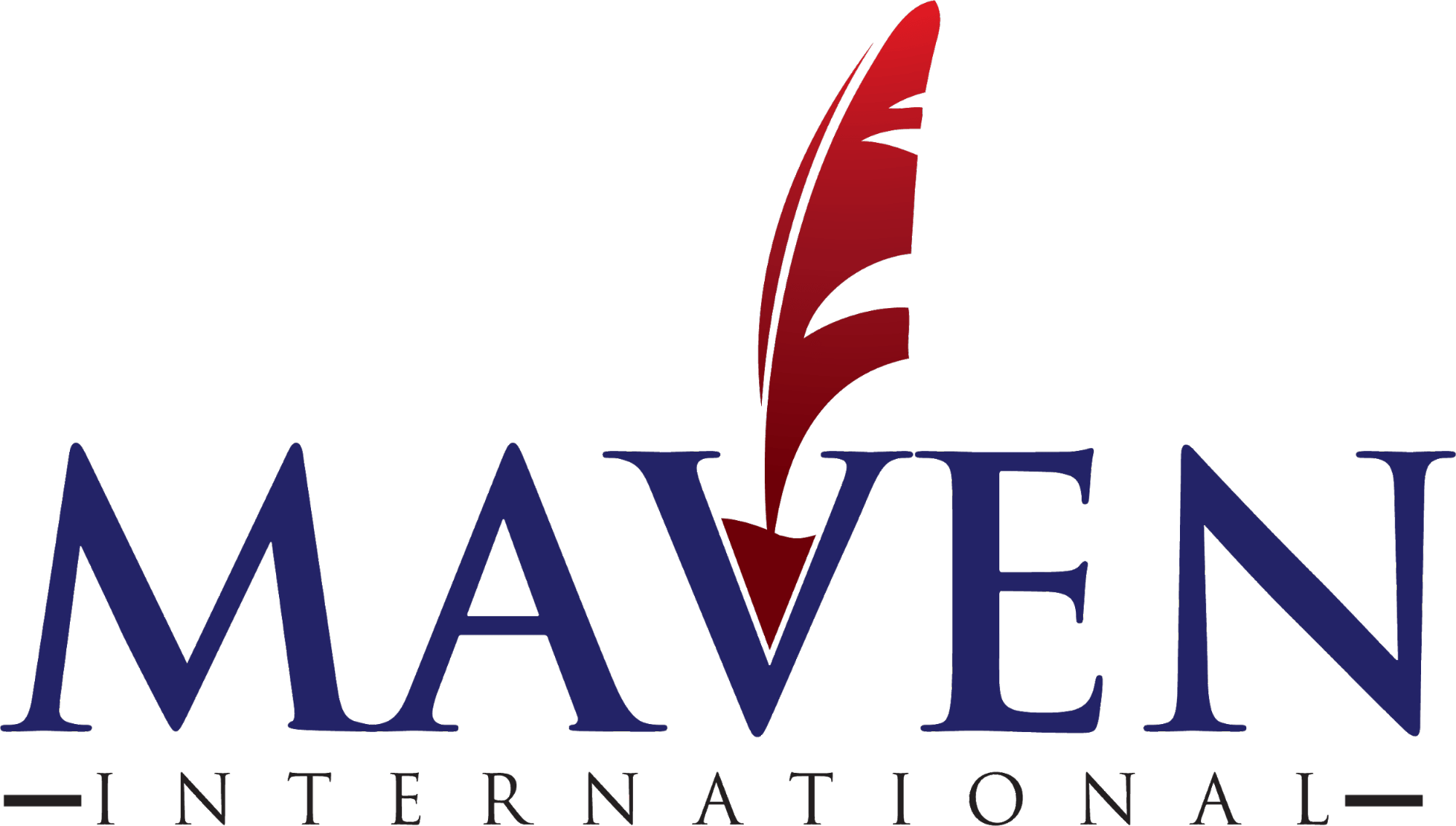 PRODUCTS
Translation and interpretation services
WEBSITE
https://www.maven-international.com/
ADDRESS
Suite 7, 1-23-7, Menara Bangkok Bank, Berjaya Central Park, Jalan Ampang, 50450 Kuala Lumpur
CONTACT DETAILS
Email:

[email protected]

Tel: (+6)03-27156216

OPERATING HOURS
Mon to Fri: 9:00am-6:00pm
Maven International is a language service provider that presents quality, modern, and budget-friendly translation and interpretation solutions.
They've had 10 years of experience in the industry, collaborating with the best global organisations in offering translation and interpretation using 100 languages.
And now, Maven International is one of the best translation services in Kuala Lumpur if you want a service that focuses on the needs of individuals, optimising their services, and giving people the true satisfaction of learning.
Highlights
Human translation
Machine translation
Transcreation
Customer Reviews 
According to customers of Maven International, they provide excellent services with the help of their professional team. One client shared a review:
"Good rate, fast and prompt service. Definitely a recommended translation provider."
16. Elite Asia
PRODUCTS
Languages, industry, and business solutions
WEBSITE
https://www.eliteasia.co/
ADDRESS
12-15 Wisma UOA II, 21, Jalan Pinang, 50450 Kuala Lumpur, Malaysia
CONTACT DETAILS
Tel : +60 3 9212 8558
Email:

[email protected]

OPERATING HOURS
Mon to Fri: 9:00am-6:00pm
Elite Asia is a group of companies that offer language-related services. They consist of representative offices, language partners, and translators in some major cities in Asia Pacific.
The mission of the company is to help clients create a name in their community while maintaining the unparalleled reputation of their businesses.
As such, Elite Asia is now one of the best translation services in Kuala Lumpur that provides translation, transcription, and interpretation services using the top Asian languages.
Highlights
Translation
Interpretation
Copywriting
Customer Reviews 
Elite Asia is known by their customers for providing fast and quality service. Some clients shared their reviews:
"Good coordination and very supportive. Looking forward to working with."
"Good service and translation on point"
17. Language Solutions
| | |
| --- | --- |
| BEST FOR  | Worldwide Translation Services |
| SERVICES | Translation & Localisation, Legalisation & Notorisation, Interpretation Services, Multilingual DTP |
| WEBSITE | http://languagesolutions.co/ |
| ADDRESS | KL EcoCity, Level 19, Boutique Office 1(BO1-C), Menara 2, No. 3 Jalan Bangsar, Kampung Haji Abdullah Hukum, 59200, Kuala Lumpur |
| CONTACT DETAILS | +60193155072 |
| OPERATING HOURS | Monday – Friday: 10:00 AM – 1:00 PM |
Language is essential in getting in touch with the whole world – ever more so when running your very own business. Find yourself struggling with translation and localization then we have just the solution for all of your problems.
We bring you Language Solutions, a language service provider that has been in the industry for over 15 years. Veterans in the field, they are sure to deliver international quality services from proofreading to notarization – they got you all covered on that.
While they work with over 100 translators, they might have influx when it comes to common language translations but rest assured that they do their best to serve you always. Each of their translators are native speakers but it will also be best to double check should there be a different variation as they also ensure that you get to see the draft as well.
All things language, they got it all covered at flexible pricing structures – so contact them now for a free instant quote and outstanding consultation to get you started.
Highlights
Works with over 100 translators worldwide

Translators are native speakers
Supports more than 10 languages
18. Intec Translation
BEST FOR 
Translation Services for more than a hundred languages
SERVICES
https://www.itn2u.com/services.php
WEBSITE
https://www.itn2u.com/
ADDRESS
C-1-7A, Jalan 15/144A, Taman Bukit Cheras, 56000 Kuala Lumpur, Malaysia.
CONTACT DETAILS
Mobile : +6016 692 8880
Email : [email protected]
Person in charge: Ms. Chong
OPERATING HOURS
Contact for details
Knowing multiple languages is not easy for everyone. If you are a business owner and are facing communication barriers when expanding your market internationally, Intec Translation can help you.
Unlike other companies, they can translate to almost any language. In case you do not see the language you want to translate your document to on their website, feel free to call them and they will assist you immediately.
Another factor that made us prefer them over others is their experience in translating various documents. We believe that you will absolutely benefit from this, especially if your business is not that common.
In addition to all of these, they are the only company with a 6-eye quality assurance policy which allows them to stand out from their competitors.
For every work they do, 3 pairs of eyes will check the document. It will be self-checked by translators themselves, line-by-line review by their editors, and final review by proofreaders.
This is a practice that they really adhere to and it makes us honor them more.
Highlights
Competitive rates par excellence with timely delivery

Have a large resource base of over 500 translators
We hope that our list of the best translation services in Malaysia helped! With this list, you're sure to find the one that best meets your needs.
Once you do, leave your comments down below and let us know how it went. We'd love to hear from you!
Note that if you're here because you need legal documents translated and notarized, you may want to check out our list of the best notaries public in Malaysia as well.