If you're an entrepreneur or someone hoping to make it big in your industry and you're hoping to gain a wider reach, investing in translation services is a good idea. And with the help of the best translation services in Kuala Lumpur, your audience has the capacity to increase globally.
If you don't know where to look, we've created a list of the best translation services based on their language services, cost-efficiency, and their reliability according to customer reviews.
To help you get started, check out our list of the best translation services in Kuala Lumpur below.
1.  Translife

Translife is a premier language services company made up of a team of expert translators and interpreters.
They also have professional copywriters, proofreaders, content writers, subtitlers, and digital marketers who are all ready to guide clients — basically, to supply everything you need.
Translife is one of the best translation services in Kuala Lumpur because it presents quality language solutions to individuals, businesses, and government organisations.
Highlights
SEO optimisation services
Translation services
Interpreting services
Customer Reviews 
Translife is recommended by their clients for offering their great service and for having the best price in the market.
Some clients shared their reviews:
"Eve was my contact person. I needed Translation and Attestation services for the documents. Very supportive and updates you on the steps all the way through out the service till it is done. Very satisfied with the service"
"TRANSLIFE are so helpful, help me complete the certified translation, notarization, MOFA endorsement at Putrajaya some more. They are super fast done all this for me when I'm still in Penang. Truly appreciate their hard work. Worth for the price."
2.  Elite Asia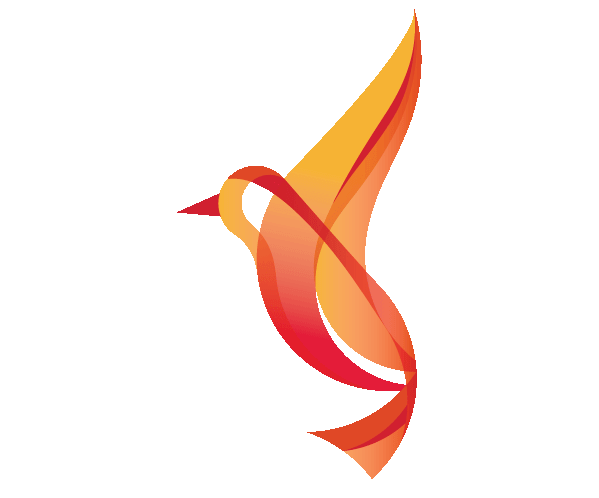 | | |
| --- | --- |
| PRODUCTS | Languages, industry and business solutions |
| WEBSITE | https://www.eliteasia.co/ |
| ADDRESS | 12-15 Wisma UOA II, 21, Jalan Pinang, 50450 Kuala Lumpur, Malaysia |
| CONTACT DETAILS | Tel: +60 3-9212 8558 |
| OPERATING HOURS | Mon to Fri: 9:00am-6:00pm |
Elite Asia is a group of companies that offer language-related services. They consist of representative offices, language partners, and translators in some major cities in Asia Pacific.
The mission of the company is to help clients create a name in their community while maintaining the unparalleled reputation of their businesses.
As such, Elite Asia is now one of the best translation services in Kuala Lumpur that provides translation, transcription, and interpretation services using the top Asian languages.
Highlights
Translation
Interpretation
Copywriting
Customer Reviews 
Elite Asia is known by their customers for providing fast and quality service. Some clients shared their reviews:
"Good coordination and very supportive. Looking forward to working with."
"Good service and translation on point"
3.  Chambers Translation

PRODUCTS
Translation, interpretation, transcription services
WEBSITE
http://chamberstranslation.com/
ADDRESS
No 21-1A, Jalan Bestari 6/2, Taman Nusa Bestari,

Skudai, Johor, Malaysia

CONTACT DETAILS
Call: +60 7-232 4363
OPERATING HOURS
Mon to Fri: 9:00am-5:00pm
Chambers Translation is a multilingual communications company that's recognised as one of the best translation services in Kuala Lumpur.
They offer foreign language translation services and have successfully put up 5 offices globally, in order to connect with different markets in the industry.
Chambers Translation has been delivering quality services to their clients for 20 years now, as they continue to offer translation, web localization, multilingual DTP, and interpreting services.
Highlights
SDS translation service
Transcription services
Website localisation
Customer Reviews
Chambers Translation is praised by their customers for offering good translation services at reasonable prices. Some clients shared their reviews:
"The translators understand the exact concept without any explanation. Thank you, Chambers' experts for quality services."
"Fast. Efficient. Excellent. I would recommend to anyone who wishes to translate be it a singep document or in a bulk, Chambers is the expert in translation."
4.  B-Lingo Communications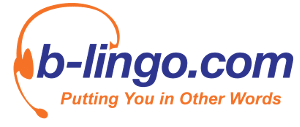 PRODUCTS
Translation and interpretation services
WEBSITE
https://b-lingo.com/
ADDRESS
Plaza Sentral, 2A-6-2, Jalan Stesen Sentral 5, Brickfields, 50470 Kuala Lumpur, Federal Territory of Kuala Lumpur, Malaysia
CONTACT DETAILS
Email: info@b-lingo.com

Tel: +60 3-2261 4582

OPERATING HOURS
Mon to Fri: 8am–6pm, 8pm–12am
B-Lingo Communications offers expert translating and interpreting solutions and language services to help clients communicate internationally and effectively.
They were founded in 2001, holding on to the fact that Malaysia is known as a country full of translators and language service providers known for working in a bilingual environment.
Today, B-Lingo Communications is one of the best translation services in Kuala Lumpur if you need translators who are devoted to providing certified language solutions and safeguarding the privacy of their clients.
Highlights
Certified translation
General translation
Consecutive interpretation
Customer Reviews 
B-Lingo Communications is best known for providing quick and useful language services. Some clients shared their reviews:
"Fast and efficient, I'll use them again"
"Great. Great service very fast response; easy to work with. Thnk you soo much."
5.  Maven International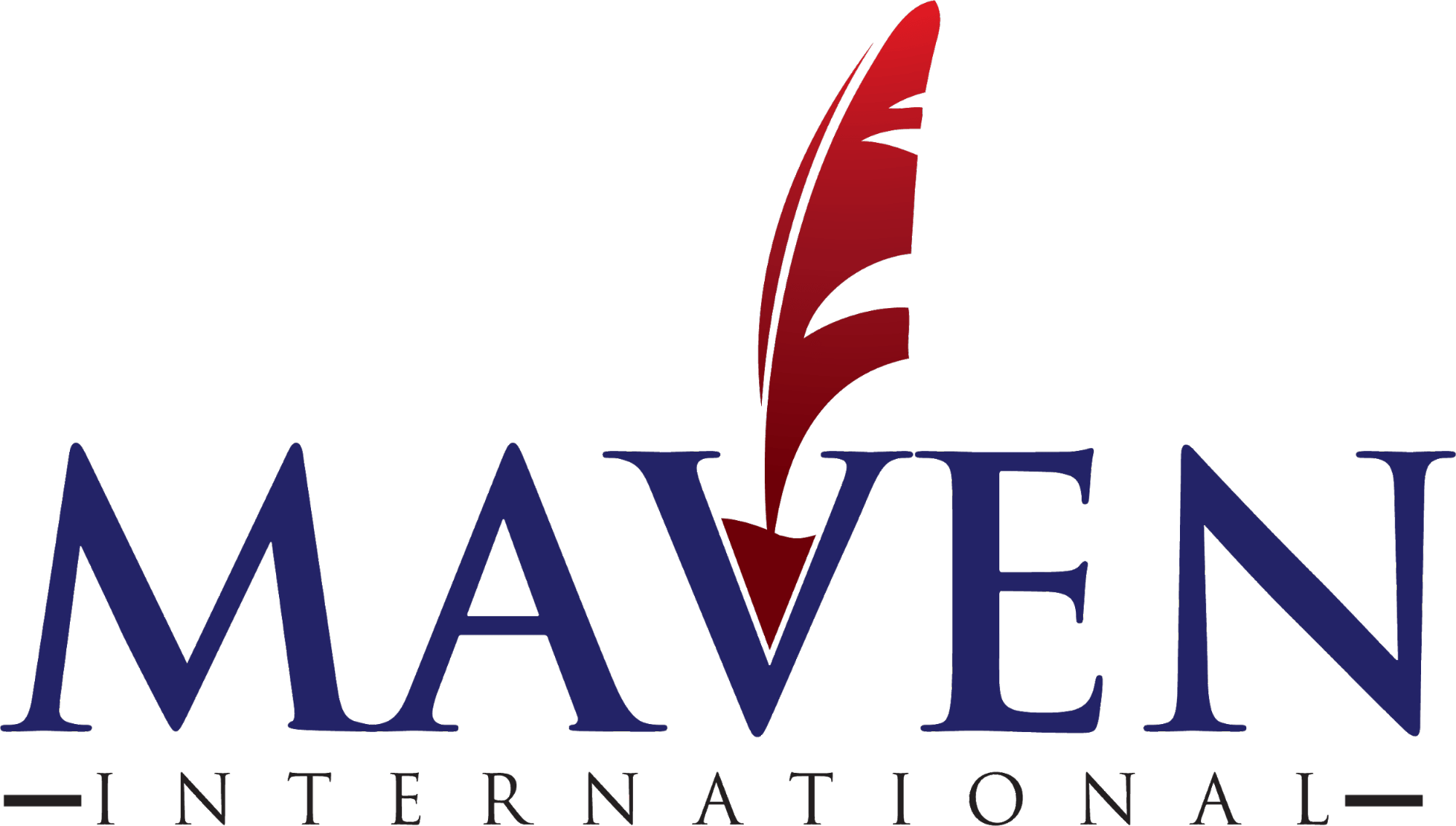 Maven International is a language service provider that presents quality, modern, and budget-friendly translation and interpretation solutions.
They've had 10 years of experience in the industry, collaborating with the best global organisations in offering translation and interpretation using 100 languages.
And now, Maven International is one of the best translation services in Kuala Lumpur if you want a service that focuses on the needs of individuals, optimising their services, and giving people the true satisfaction of learning.
Highlights
Human translation
Machine translation
Transcreation
Customer Reviews 
According to customers of Maven International, they provide excellent services with the help of their professional team. One client shared a review:
"Good rate, fast and prompt service. Definitely a recommended translation provider."
6. Assign Project International

| | |
| --- | --- |
| PRODUCTS | Translation Services, Custom Writing Services, Software Development |
| WEBSITE | http://www.assignproject.com/ |
| ADDRESS |  Diera, Dubai United Arab Emirates |
| CONTACT DETAILS | +971 555 044 339 | uae@assignproject.com |
| OPERATING HOURS | 24/7 online services available |
Because of the rapid development of the global language industry as a whole, there are very stringent requirements for translating from one language to another. Assign Project provides the best translation for client's services as is evident by testimonials from these very appreciative and satisfied clients. 
Assign Project employs the best translators who are proficient in their fields and have the required education and expertise to work with qualified professionals who are competent in several languages. Their services convey "your language in the client's language."
They strive to make your business make sense in several languages and they offer error-free translation for business documents of different sizes and complexities and guarantee that their translations will benefit a wide range of clients whether they are businesses or individuals.
Highlights
Well-researched, well-written, and grammatically accurate writing services

Error-free translations

Recipient of many performance awards for their innovative solutions
Customer Reviews 
Here's a review from one of Assign Project International's clients:
"Excellent prompt, professional and courteous service! Needed an English translation for a Nikah Nama and the whole process was taken care of perfectly. Will use and recommend their services."
Here's another one:
"Excellent service. I was travelling and needed an urgent translation service. The man not only provide the excellent service but went out of the way to wait until 1am  for me to collect the document before our flight. As we were travelling 200 km from a different city. FairPlay. Highly recommended gentleman.👍🙏"
With translation services, not only will you benefit from gaining new clients but you also get new opportunities to collaborate and connect with potential partners and affiliates that will further help your business grow.
Were you able to find the perfect translation service for your company? Leave your comments down below and let us know how it went. We'd love to hear from you!
In addition, if you'd like even more options to choose from, check out our list of the best translation services in Malaysia.