The Best Time to Visit Kuala Lumpur (and Some Essential Travel Tips)
Kuala Lumpur is a famous city and a good tourist destination that gives everyone a memorable experience. It has plenty of incredible tourist attractions, so millions come here every year.
Before hopping on a plane, it's important to know a few things about traveling to Kuala Lumpur, like the best time to visit and how many days you should spend here.
So, we made this guide to help you in planning your KL trip! Read on to find out the things you should know before going to Kuala Lumpur and discover some tips to help you prepare for your trip!
What is the best time to go to Kuala Lumpur?
The best time to visit Kuala Lumpur is during the dry season, particularly from May to July and from December to February.
During these months, the weather is generally pleasant. There's also less rain and the weather is hot so people will have plenty of time to go outside and explore the city.
How many days are enough for Kuala Lumpur?
If you are planning to visit Kuala Lumpur, it is enough to spend 3 days and 2 nights in the city.
However, if you want to have a full experience of what it has to offer, it is better to extend your trip up to 7 days even if it's your only destination in Malaysia.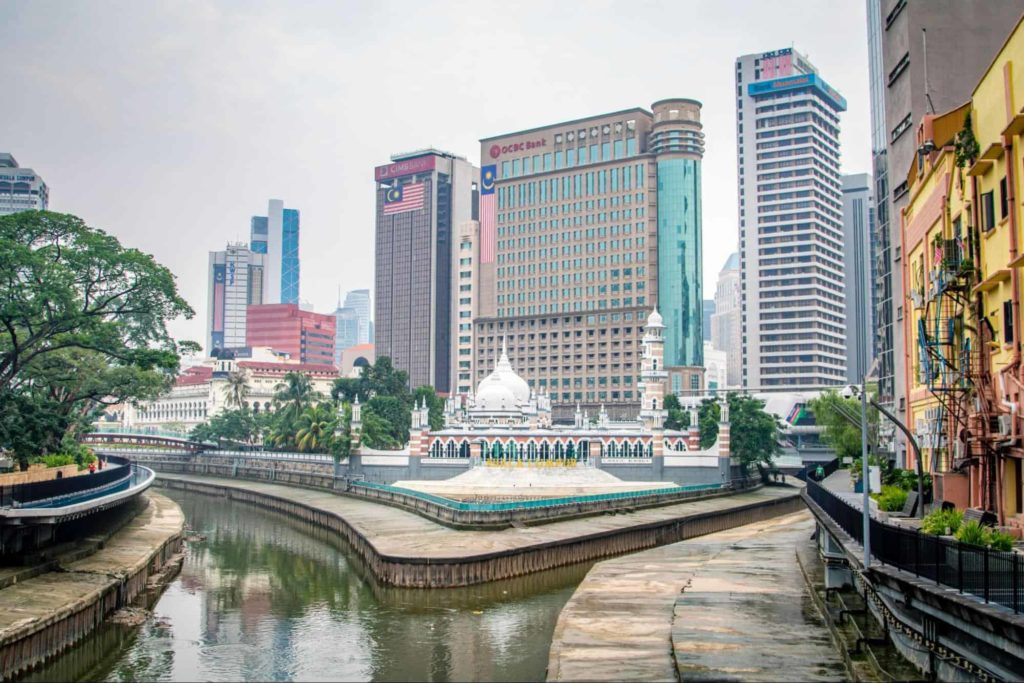 Explore the Best of Kuala Lumpur in 3 Days
There are plenty of attractions to visit, sights to see, and activities to try in Kuala Lumpur. Many of our tourist friends found it hard to plan an itinerary for such an amazing city!
So, we created this 3-day itinerary that you can follow or modify to see the best sights in Kuala Lumpur. With this guide, you can immerse yourself in KL's amazing culture in a limited amount of time.
Day 1: Tour the Cityscape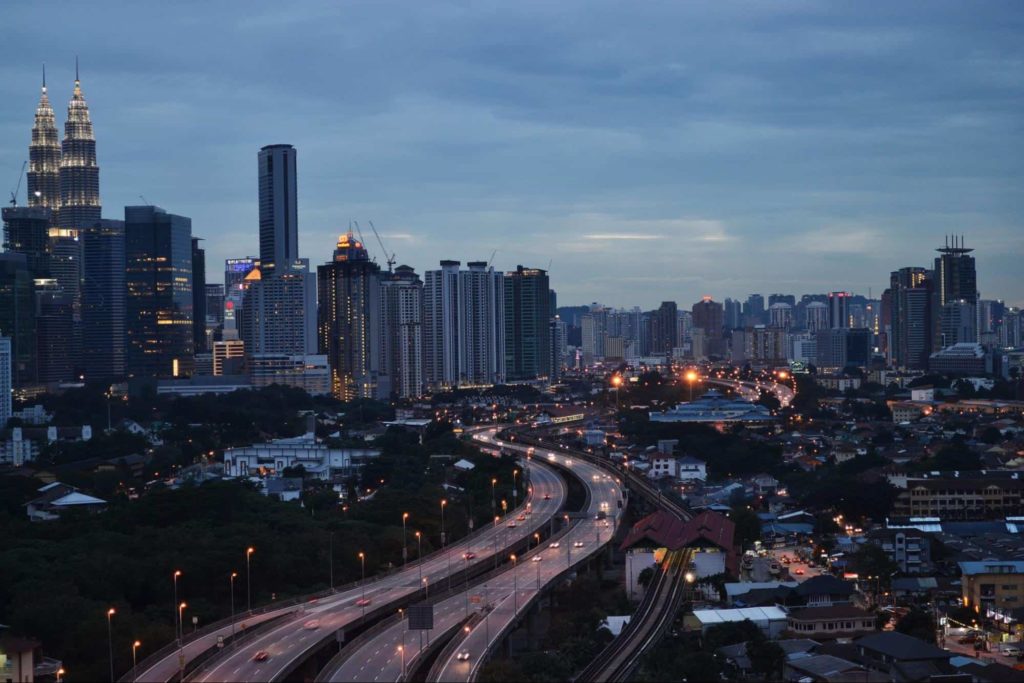 Kuala Lumpur is a city where modernity is embraced by the local culture. Whenever we go about our daily lives, we can't help but be amazed at how it's filled with sleek and contemporary architectural wonders that are influenced by Malaysia's culture and history.
In our books, a trip to Kuala Lumpur wouldn't be complete without seeing these structures up close. They're quite close to each other so it's impossible to miss out on all of them, so it's perfect to bundle them all in a single day!
Kuala Lumpur City Center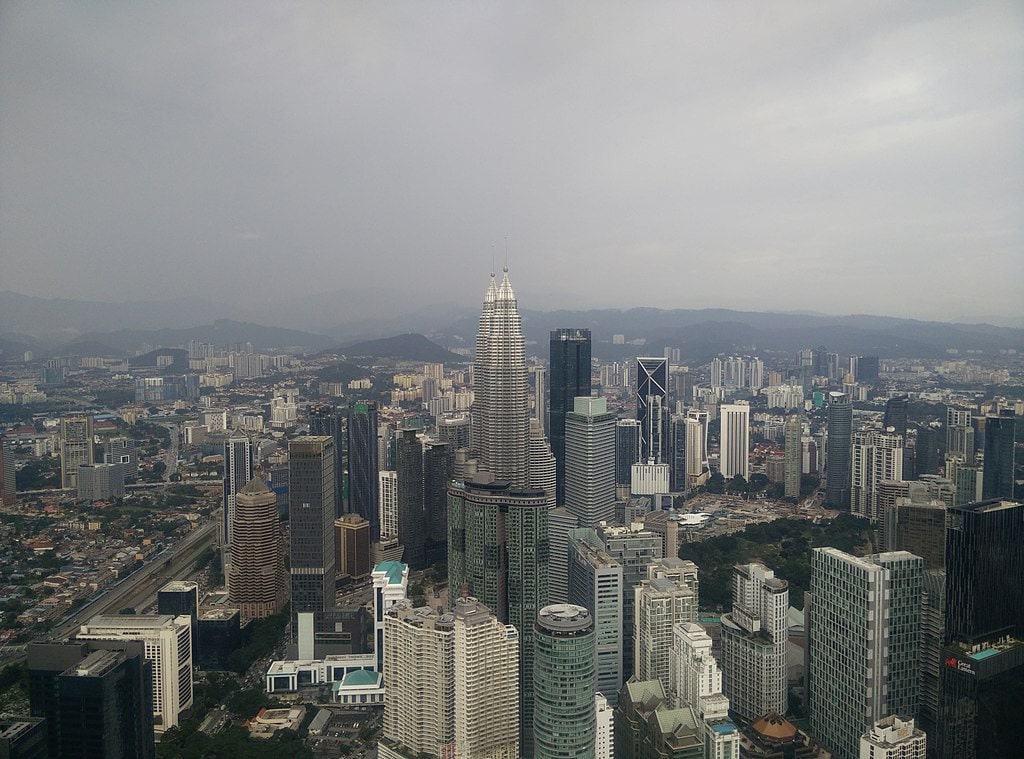 The first thing to check off your list when you're in Kuala Lumpur is strolling the Kuala Lumpur City Center or what we call the KLCC.
KLCC is what we call the heart of Kuala Lumpur because it's home to many world-class constructions with modern architecture as well as cultural and historical sites.
Everyone who walks through the streets of KLCC will admire the high-rise buildings in this area because of their designs and the luxury lifestyle of the residents here. In fact, KLCC is one of the best areas to live in Kuala Lumpur and Selangor for expats.
But, towering skyscrapers aren't the only thing we can find in KLCC. Several locals and foreign tourists come to KLCC because this is where we can easily spot some of the most prominent restaurants, hotels, and shopping malls in Malaysia.
Kuala Lumpur Tower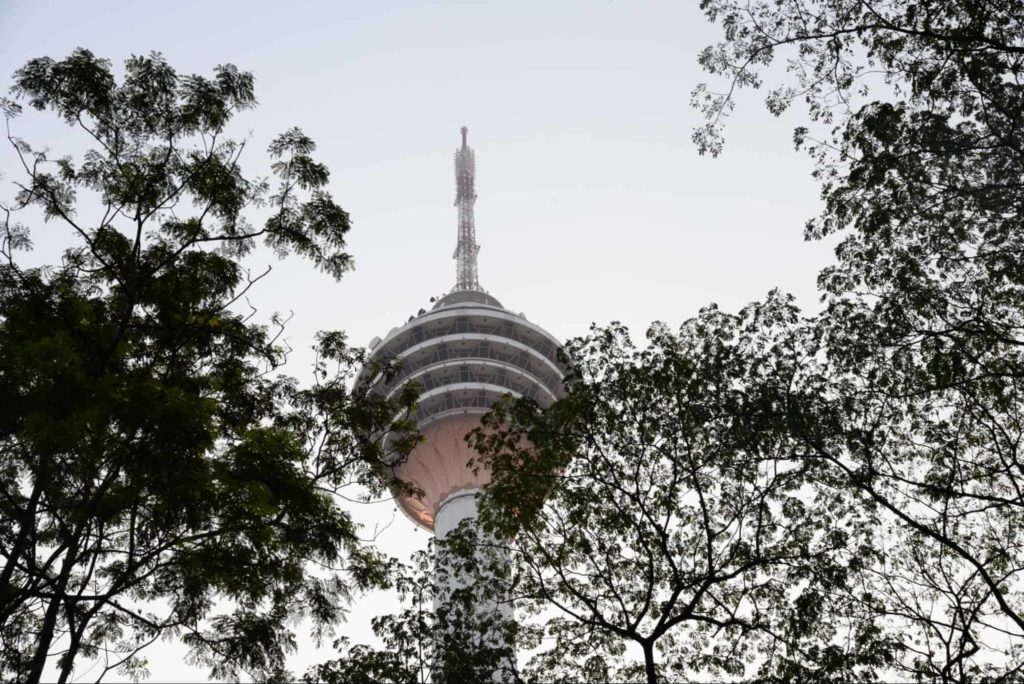 Menara KL Tower, known as Kuala Lumpur Tower (or what we call the KL Tower), is one of the most iconic attractions in Malaysia so it's something we can't skip seeing. And, if you only have 3 days to spend in Kuala Lumpur, going here is definitely a must!
This tower is also one of the distinguishing landmarks and a permanent fixture when we look at the Kuala Lumpur skyline since it's 421 meters tall. We boast of this tower because it's the 7th tallest telecommunications tower in the world.
It's impossible not to marvel at the beauty of KL Tower especially because its design is influenced by Muqarnas architecture. Its embellishments and Islamic inscriptions are also proof of Malaysia's history.
Every time we come here, the observation deck and the open-air sky deck are always packed with people, both foreigners and locals. This is because it's one of the best places where you can see a panoramic view of Kuala Lumpur!
Local tip: We suggest you book a ticket first before going to the KL Tower to avoid the long queue when you arrive. This way, you'll have more time to spend inside the tower.
Taman Eko Rimba KL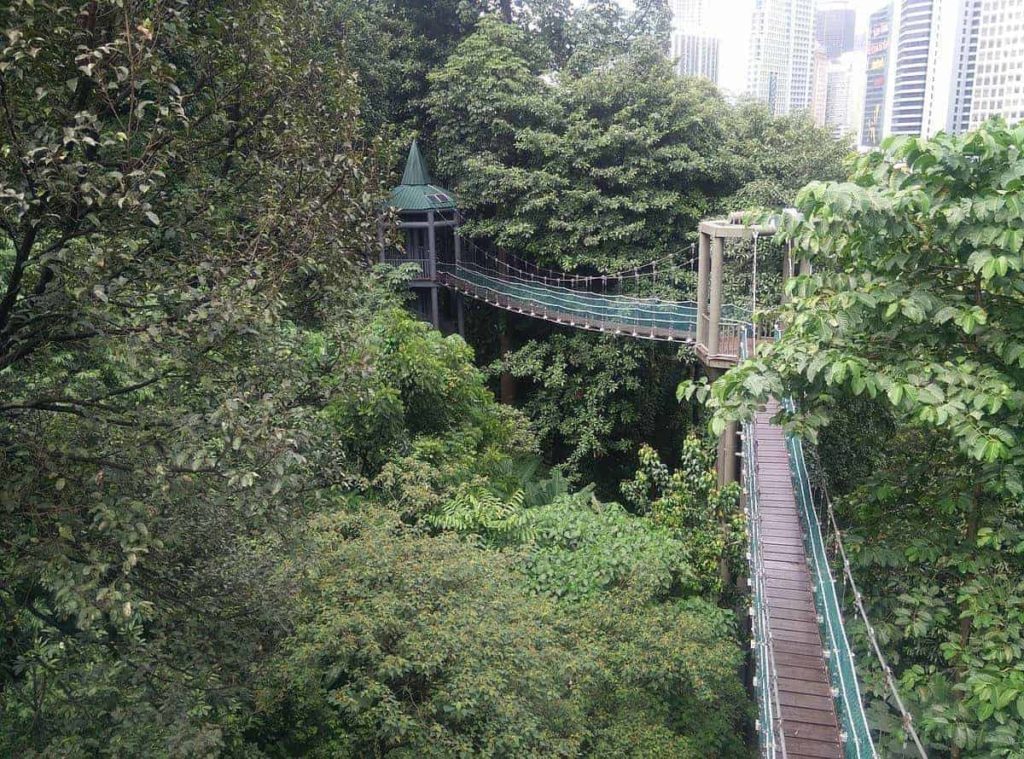 People who come to the KL Tower usually visit the Taman Eko Rimba KL (also called the KL Tower Forest Eco Park) because these are just beside each other.
We always drop by this park after visiting the KL Tower because of the fun activities we can try here. And, it's a very serene place to visit despite being located in the center of the city.
This 10-hectare forest reserve is the only naturally occurring rainforest in Kuala Lumpur so it's simply a must to enter this park and enjoy the fresh air here.
When going here, we either stroll around or hike in the jungle trails. But, we never skip the canopy walk because of the great views of the oldest trees in the park from above.
We also tried out birdwatching and wildlife spotting because this park is a sanctuary for various birds and small mammals. Plus, we also enjoy looking at the surroundings because there are hundreds of species of plants and trees inside the park.
Local tip: We recommend going here in the morning because there are fewer crowds, so you'll get to enjoy its tranquility.
Petronas Twin Towers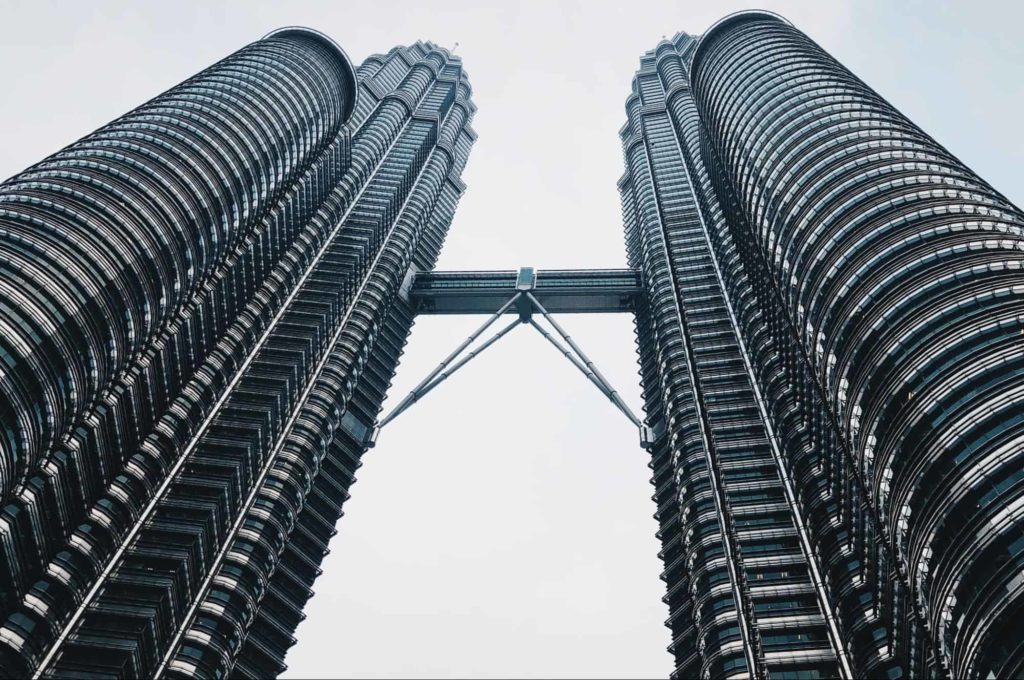 Perhaps the architectural icon of Kuala Lumpur, the Petronas Twin Towers is the most important and most notable landmark in the city. This is because these towers are the tallest twin skyscrapers in the world.
The twin towers are very stunning to see up close so it's always a must for us to include them in our itinerary to complete our Kuala Lumpur trip.
We're always fascinated to come here and visit the bridge that connects the 41st and 42nd floors of the towers. This bridge is also 170 meters above ground so this is where we can get an incredible view of Kuala Lumpur.
We always make sure that we get to visit the observation deck at the 86th level because the view of the Kuala Lumpur skyline is even more breathtaking from here.
On the first few times we visited the Petronas Twin Towers, we availed the 45-minute guided tour of the towers. It's an amazing way to explore what's inside the towers even if it seems quite short.
Because the twin towers is a famous attraction, several visitors come here so tickets always sell out fast. This is why it's important to book a ticket in advance to make sure you can enter and explore the towers on the day you choose to come here.
Local tip: After spending time exploring the Petronas Twin Towers, you can check out the Suria KLCC Shopping Mall which is just at the base of the towers. There are several high-end shops and restaurants here where you can dine for lunch.
KLCC Park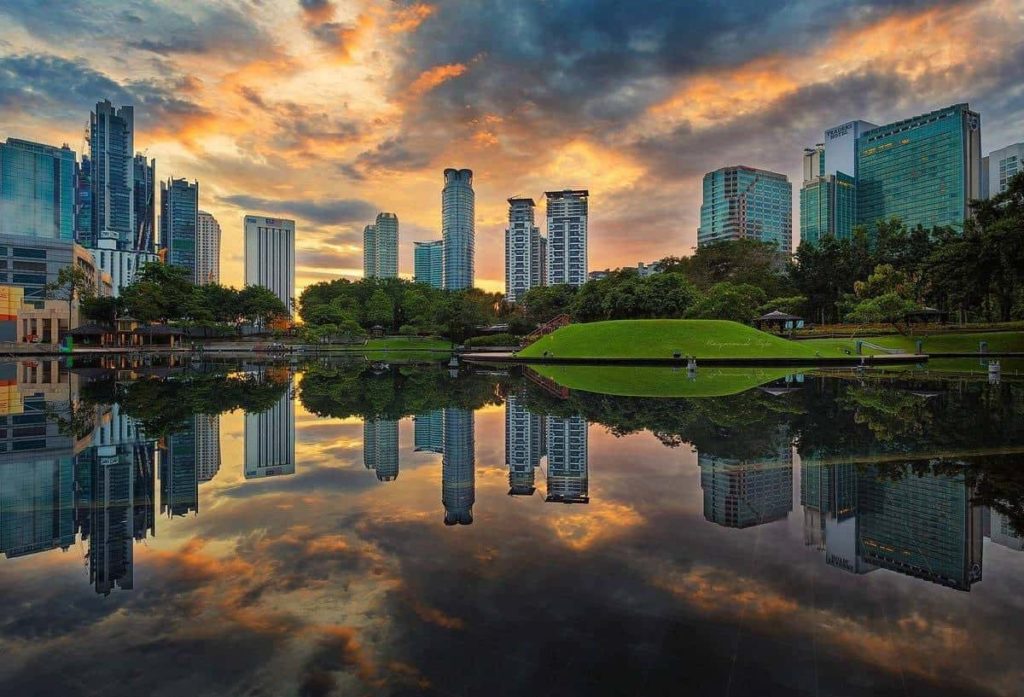 After visiting the Petronas Twin Towers, we always go to the KLCC Park which is just at the foot of the towers to rest because there are several benches here.
This park is a refreshing place for us to relax before heading back to our accommodations and before our next stop.
The greenery here always rejuvenates and energizes us while we stroll around. Its surroundings are made of lush green grass and palm trees.
We especially notice that kids also enjoy playing and running in the playground and in the wading pool in this park.
For us, the main attraction of this park is actually the Symphony Lake because we enjoy watching the water show here. The fountains would spray water as high as 42 meters!
This water show happens every night and it's actually fun to see the fountains come to life!
Local tip: The KLCC Park is a great spot where you can take Instagram-worthy photos to capture the facade of the Petronas Twin Towers to remember your Kuala Lumpur trip.
Bukit Bintang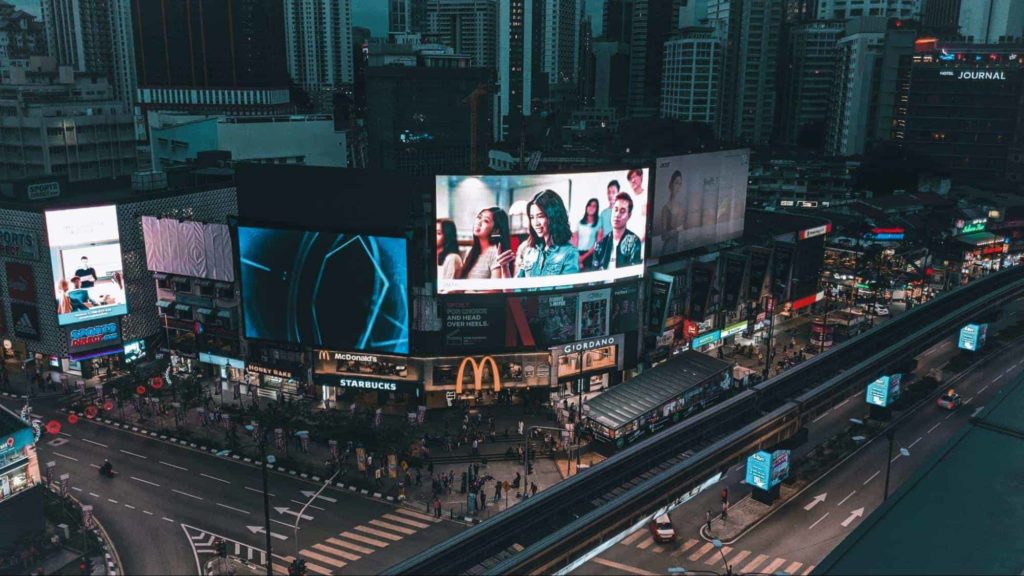 To cap off the first day of your trip in Kuala Lumpur, we suggest exploring the Bukit Bintang district. It's a crowd favorite among first-time visitors in Kuala Lumpur because of its vibrant streets so it's impossible not to visit this place.
It's also one of our favorite places to visit because there are plenty of things to do and several places to shop and dine here.
We especially love going here because we can experience the best of Malaysia's diverse local cuisine in just this one place. We always get excited to see the rows of restaurants, cafes, and food stalls whenever we come to Bukit Bintang!
The street food, hawker stalls, and night markets here are also worth mentioning because the food they serve are very scrumptious!
Plus, Bukit Bintang has a very lively nightlife so we're sure everyone is guaranteed a fun night here!
Local tip: Bukit Bintang is a good place to find several Nasi Kandar restaurants in Kuala Lumpur. This is a local dish made of steamed rice served with a variety of curries and other side dishes.
Day 2: Visit Religious and Cultural Sites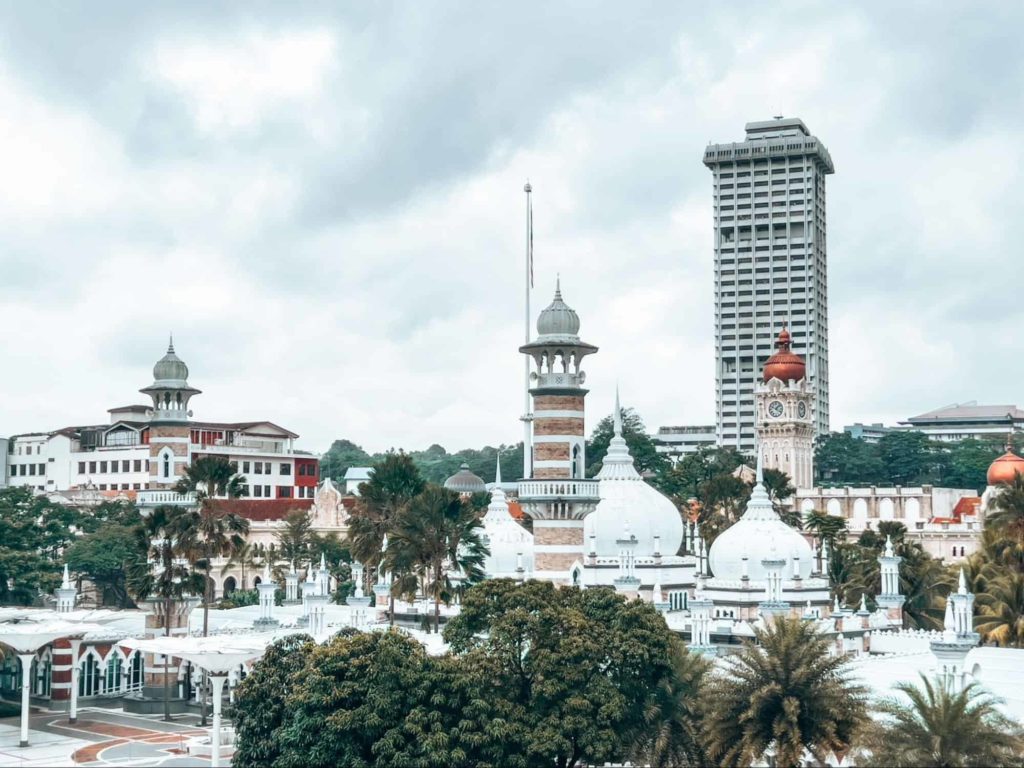 Malaysia is a multicultural country and its diversity extends to the religions in this country. While it's predominantly an Islamic country, there are many religious beliefs across Malaysia and it has a rich heritage
This is also why there are several religious and cultural sites in Malaysia that we also love to visit and most of them can be found within or nearby Kuala Lumpur.
Spending a day should be enough to cover the highlights and see the most famous sites in the city.
We also think it's worth noting that everyone who plans to go to these sites, especially the religious places in Kuala Lumpur, are expected to wear appropriate clothes. They should be able to cover your shoulders and legs.
Batu Caves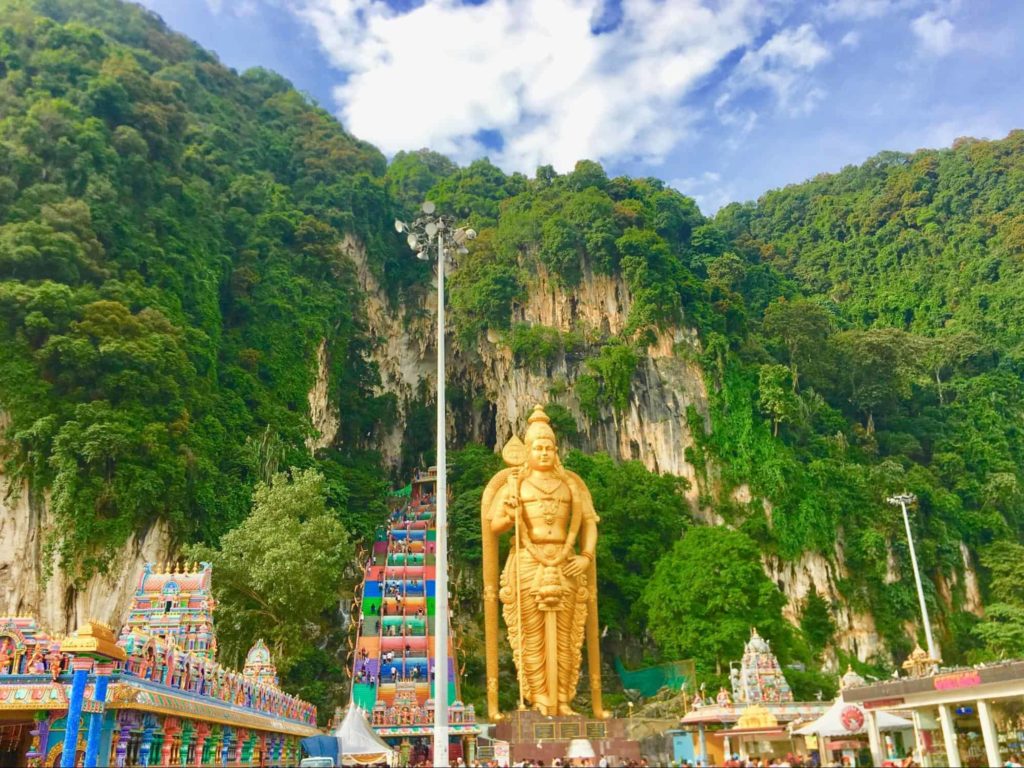 The Batu Caves is one of the most spectacular places we visited in Malaysia and it's just less than an hour away from Kuala Lumpur.
We're fascinated about this religious site because at approximately 400 million years old, it's one of the most sacred Hindu sites in the world that's out of India.
In fact, it's been a place of worship for more than a century and over time, it became a famous pilgrimage site.
When we went here, we were blown away by the 42.7-meter tall statue of the Hindu deity Lord Murugan, the multicolored stairs with 272 steps, and the shrines inside.
Likewise, we also enjoy visiting the 3 caverns in the Batu Caves which locals and tourists alike love seeing for themselves too.
Local tip: Because it's a popular tourist destination, there are plenty of visitors that come to the Batu Caves. This is why we recommend going here as early as you can to avoid large crowds and this is why it's the first stop for our second day trip.
Merdeka Square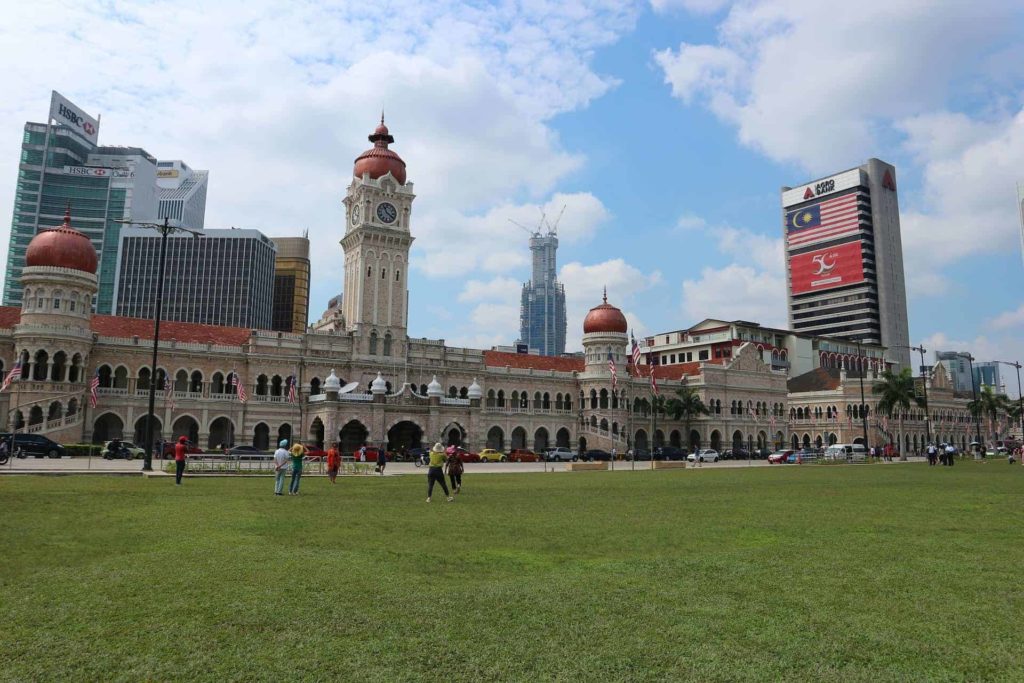 The Merdeka Square, also known as the Dataran Merdeka or Independence Square, is one of the places Malaysians are proud of. It's because this represents the rich history of the country.
In fact, it's the symbol of the country's freedom, which is why it's a popular attraction in the city and one of our favorite spots to visit.
While it may seem just like a vast padang or field of manicured grass, there are a few sights nearby that people love visiting when they're in the area.
It's possible to visit one or two of these attractions whenever you're in Merdeka Square, or if you can, try visiting all of them!
Here's a list of our recommendations of places near Merdeka Square and we definitely love each one of these:
Attractions Near Merdeka Square
Sultan Abdul Samad Building, which houses a number of Malaysia's government departments
Textile Museum
Music Museum
Kuala Lumpur City Gallery
Royal Selangor Social Club
St. Mary's Cathedral
Panggung Bandaraya Theater
Sultan Abdul Samad Jamek Mosque
Local tip: Every 31st of August, there's an Independence Day parade that takes place at the Merdeka Square. You can catch it if you come into Kuala Lumpur during this time.
National Mosque of Malaysia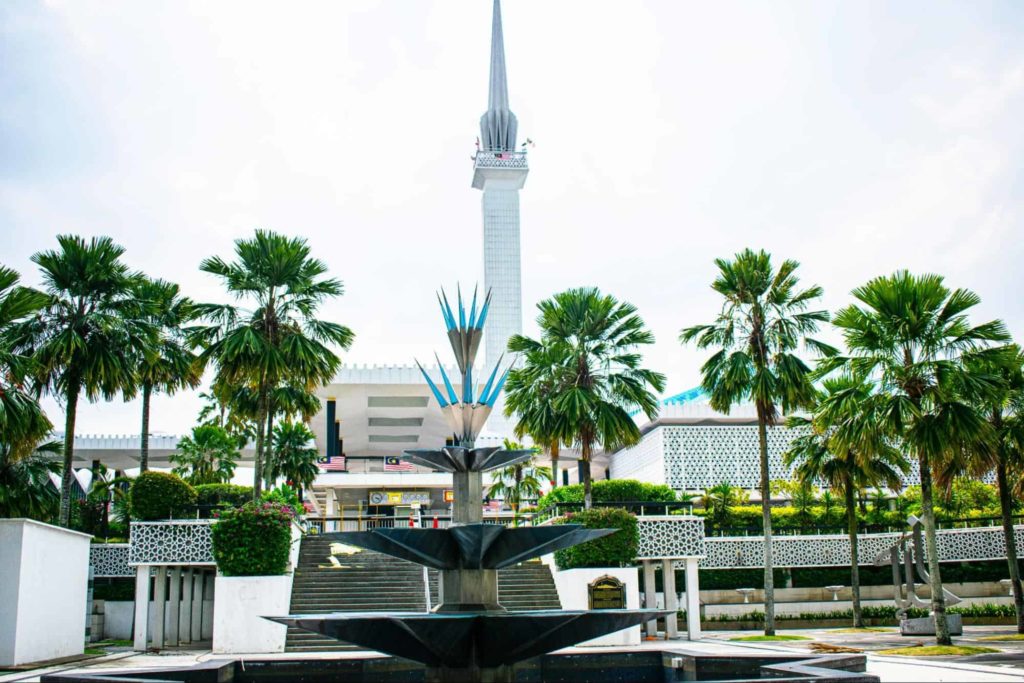 The National Mosque of Malaysia or the Masjid Negara is both a religious and historical landmark not only in Kuala Lumpur but in the entire country.
It was built in 1965 to commemorate Malaysia's independence. Now, it's one of the biggest mosques in Southeast Asia as it can accommodate approximately 15,000 people.
Even non-Muslims are welcome here and they can visit this mosque outside of the prayer time. There are robes and scarves which visitors can borrow in case they need appropriate clothing.
When we drop by the mosque, we always marvel at the mosque's contemporary design. We adore the blue and turquoise tile roof which is shaped like an umbrella, the 16-pointed star on the main roof, and the 73-meter-high minaret at the center.
Thean Hou Temple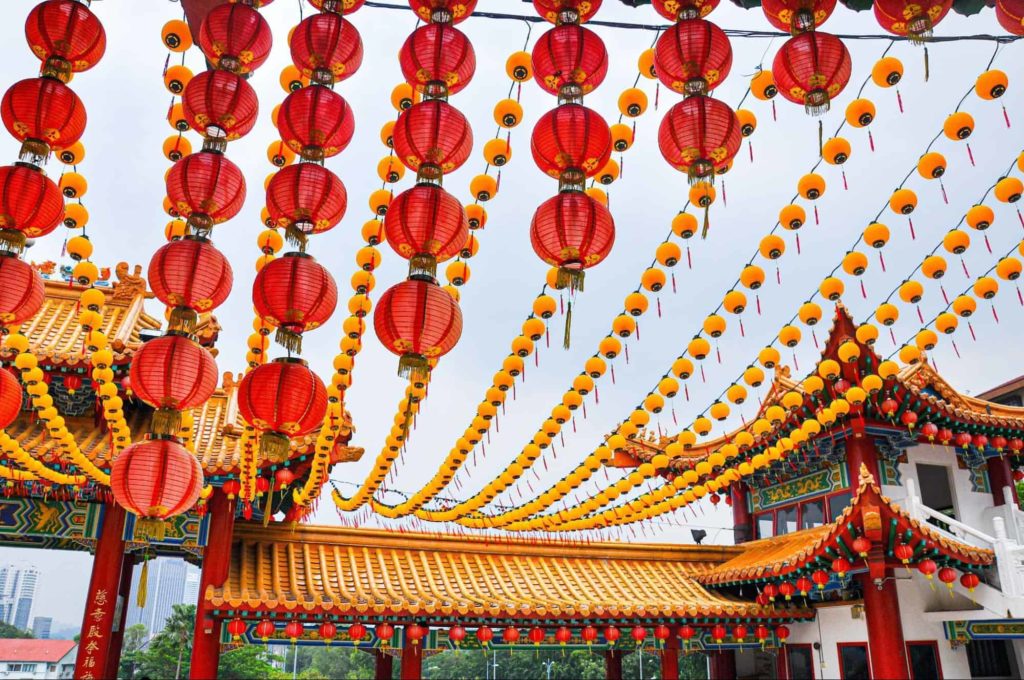 One of the most interesting and fascinating religious places we've visited in Kuala Lumpur is Thean Hou Temple, a Chinese temple dedicated to the sea goddess Mazu.
What makes this six-tiered temple unique is that it also combines elements of Buddhism, Taoism, and Confucianism. It's fascinating for us to see these elements up close!
Just by passing the temple, we already enjoy its ornate architecture and gorgeous decorations from outside.
But it's more magical to enter the temple grounds to see hundreds of red lanterns surrounding the temple. In fact, these are only removed for a few days before Chinese New Year to be replaced.
Likewise, we enjoy strolling in its garden and we absolutely adore the giant chess board inside. There's also a Wishing Well and Tortoise Pond here which we loved visiting.
As this temple is uphill, this location overlooks Kuala Lumpur and those who come here will enjoy the view of the city. We think it's a great reward for everyone who conquers this.
Local tip: The garden in this temple has 12 animals of the zodiac which you can try to find while strolling around.
Little India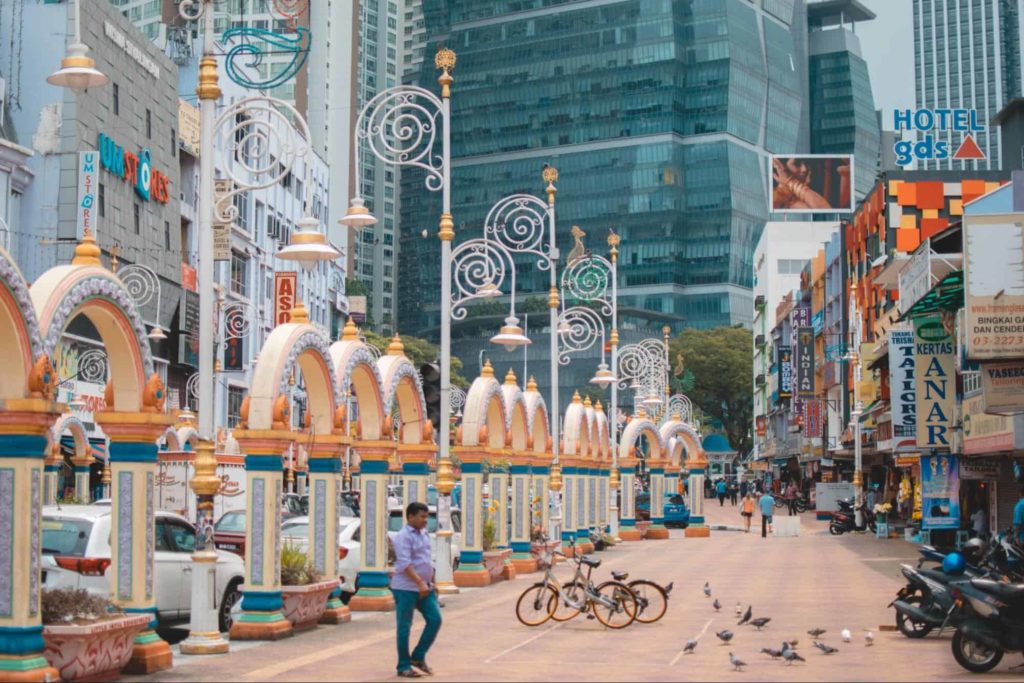 Another part of Kuala Lumpur that no one definitely can't miss is Brickfields, which is on the western side of the city. This is one of the most vibrant places in Kuala Lumpur because of its colorful streets, landmarks, and shops.
It's called Little India because of the significant number of Indian residents and local Indian boutiques and eateries located here.
Little India is one of the best places to visit in Kuala Lumpur because it's also full of great food and shops.
It's a great place to visit if you need to find traditional Indian commodities, wares, spices, flower garlands, pieces of jewelry, and even Bollywood paraphernalia.
Furthermore, it's also a historic and cultural site where the magnificent Sri Kandaswamy Kovil Hindu Temple can be found.
Local tip: Don't forget to bring a camera with you and stop by the entrance to admire the tower that's bedecked with Hindu gods and figures.
Chinatown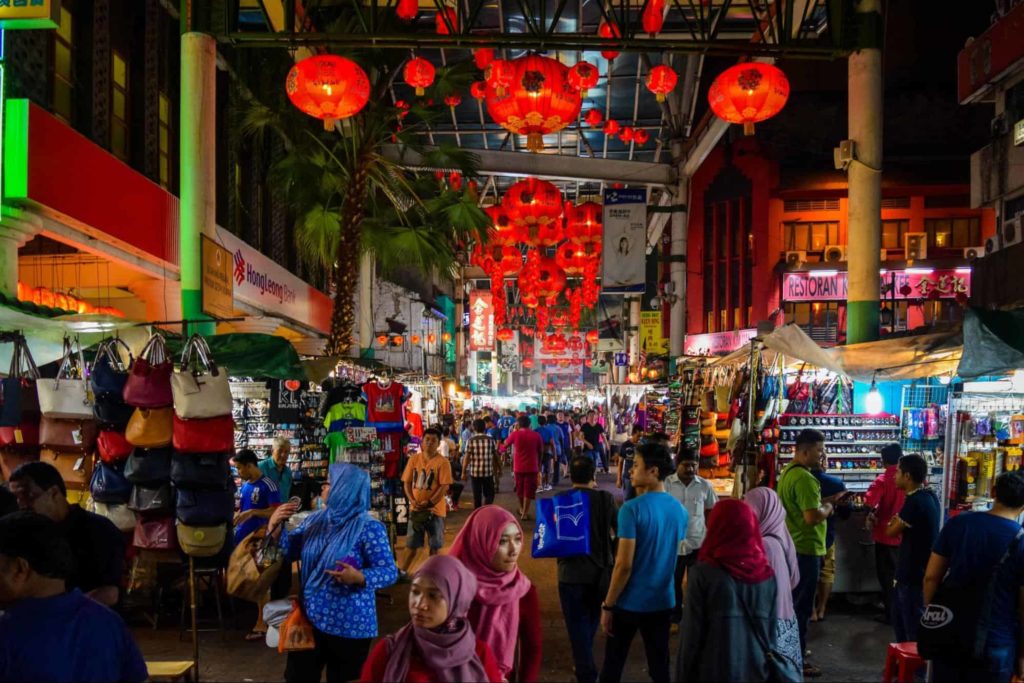 Kuala Lumpur's Chinatown, which is located on Petaling Street, is another vibrant place where we can immerse in the Oriental culture of Malaysia.
It's fun to stroll around this area because of the sights like Taoist Guan Di Temple and Sri Maha Mariamman, the oldest Buddhist temple in Kuala Lumpur.
This is also home to colorful street art, art galleries, and colorful colonial-style buildings so it's a perfect place for art lovers.
This area is also a good spot for those traveling on a budget because it's a haven for bargain hunters.
Its streets are colorful because they're lined up with market stalls where you can haggle to get good deals on souvenirs, ornaments, and Chinese herbs.
This is also a go-to place for those looking for a place to get dinner as it's full of coffee shops, food stalls, tea houses, and restaurants that serve authentic traditional cuisine.
Local tip: If you plan on going to Chinatown at an earlier time, you could walk from here to the National Museum of Malaysia. It's where you can learn about the Malaysian, Chinese, and Indian cultures starting from the prehistoric times to present.
Day 3: Connect with Nature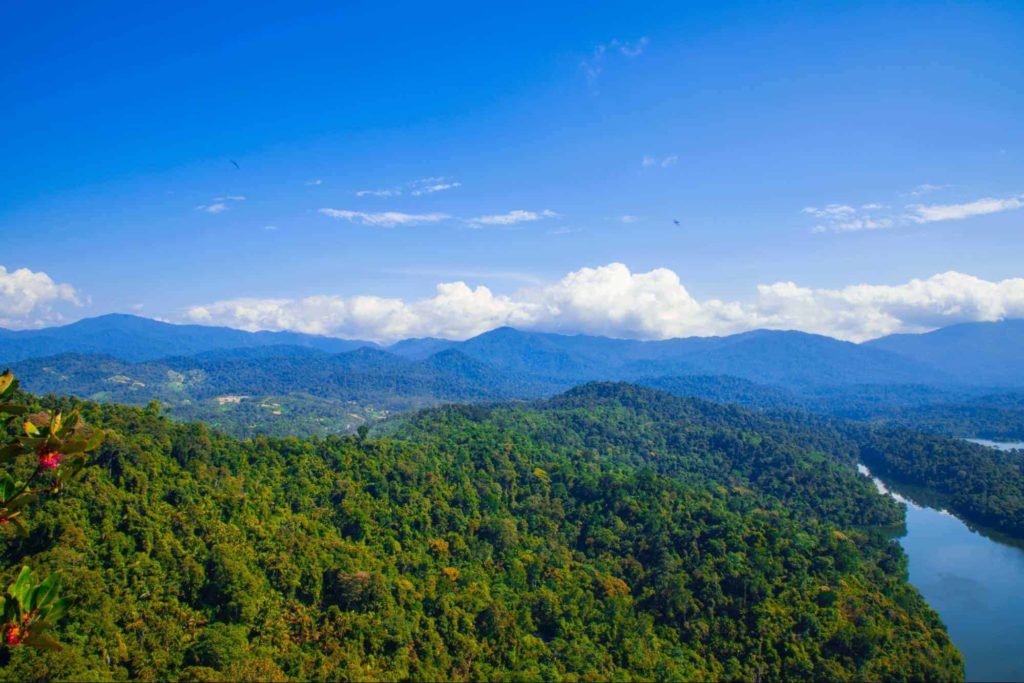 Kuala Lumpur is a great proof that Malaysia is blessed with natural wonders and we're grateful that it is. This means we can have a quick getaway to reconnect with nature and escape the city without going out of Kuala Lumpur.
After spending 2 days getting to know this bustling city, we recommend unwinding by being surrounded by the flora and fauna that can be found in Kuala Lumpur.
So, you should breathe in the fresh air and explore the greenery of Kuala Lumpur on your last day in the city!
Perdana Botanical Gardens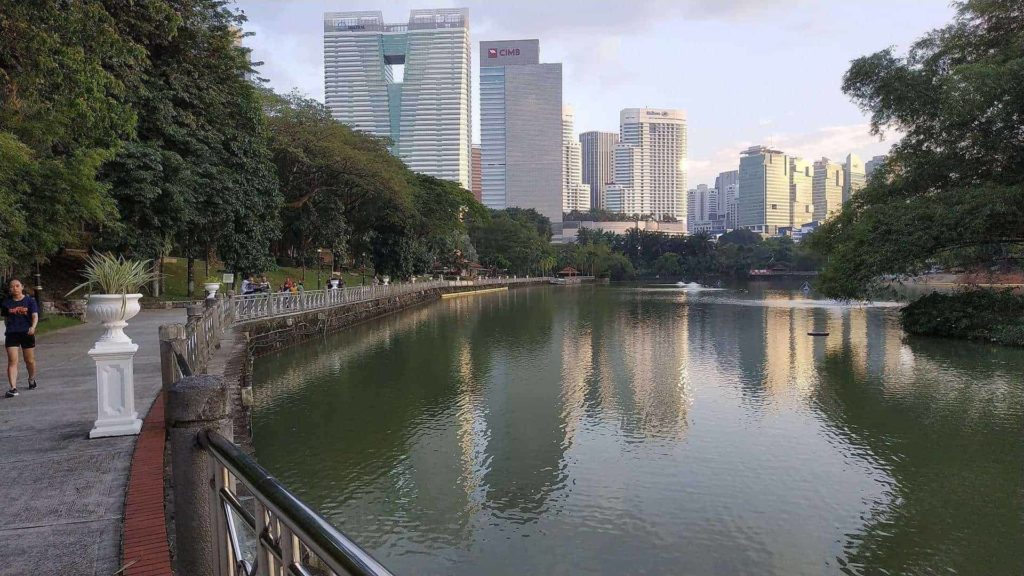 The Perdana Botanical Gardens or the Lake Gardens is a 220-acre park that's part of the Tun Abdul Razak Heritage Park.
It's an oasis for botany and horticulture enthusiasts even if it's located in a busy city because it's a peaceful place that's hidden from the noise of Kuala Lumpur.
When we come here, we enjoy its lush surroundings and attractions to escape the city life.
We can find some of the best floral gardens and animal park collections in Kuala Lumpur. One of the best sites to see inside (and one which we enjoy visiting) is the Hibiscus Garden where you'll see the national flower of Malaysia.
Local tip: Aside from the landscaped gardens, there's also a lake and a miniature Stonehenge replica inside which you can see for free!
Kuala Lumpur Butterfly Park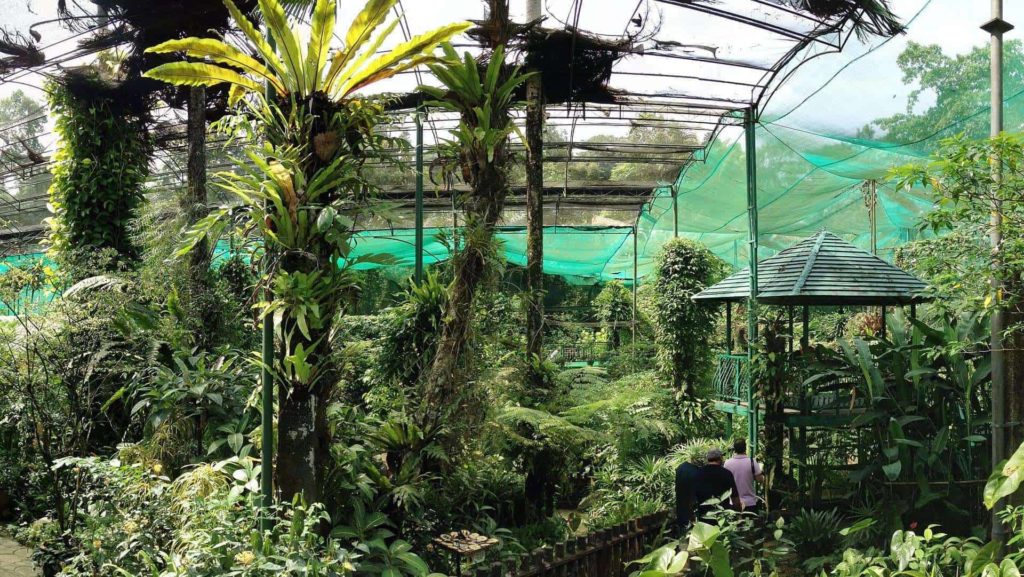 The Kuala Lumpur Butterfly Park is one of the best and perhaps the biggest butterfly sanctuary in the world. It's also one of the most beautiful places to visit in Kuala Lumpur (and we're kinda biased about this).
Anyone who comes here will be surprised to see thousands (approximately 6,000) of butterflies which come from more than 120 species!
It's a vibrant and colorful paradise for lepidopterists as they'll get to see butterflies simply flitting around, dancing around flowers, consuming nectars, and even mating.
Plus, there's also a museum inside this butterfly farm where you'll see a great collection of butterflies and insects!
Local tip: Aside from the live butterflies, there are also exotic plants and ferns here. You'll also spot Japanese koi fishes and freshwater turtles inside.
Kuala Lumpur Bird Park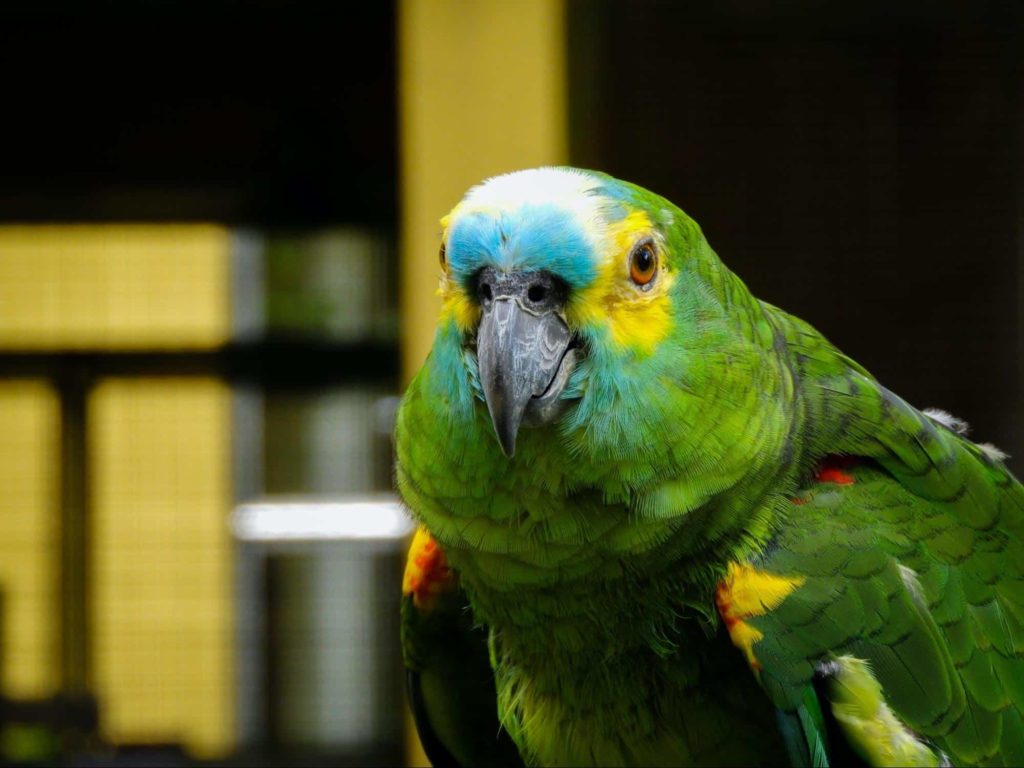 Kuala Lumpur Bird Park of the Taman Burung Kuala Lumpur is the largest covered bird park in the world at 20.9 hectares.
No one should miss out on this eco-tourism destination because there are several species of birds perching and winging around inside this sanctuary!
This park is one of our favorite spots for bird watching in Kuala Lumpur as it's home to almost 3,000 birds which are all free to fly around their zones.
There are also about 200 species of birds that can be found here, both local and international species, so bird enthusiasts will enjoy this place.
There are 4 zones that divide the park into different parts and it's a must to visit each of them. Zone 1 and Zone 2 are the free-flight zones, Zone 3 is the Hornbill Park, and Zone 4 is where you'll find birds in cages and mini aviaries.
Local tip: Don't forget to check out the World of Parrots, Flamingo Pond, and Brahminy Land in this bird park!
Aquaria KLCC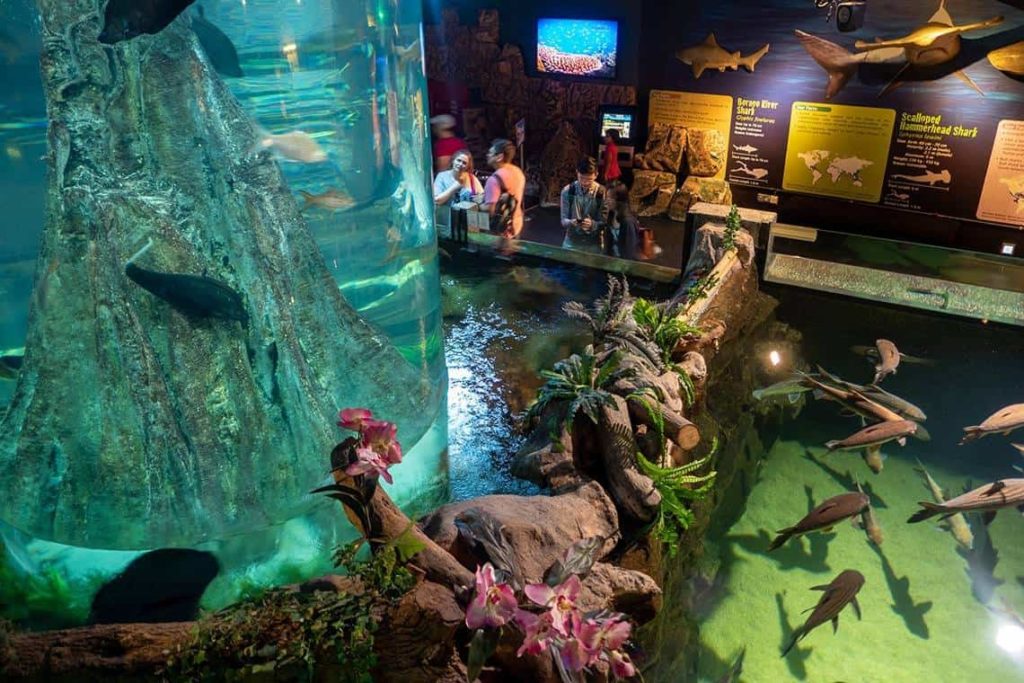 Visiting the Aquaria KLCC is another activity that we think you should include in a 3-day Kuala Lumpur itinerary because it's a great place to see sea creatures.
This is a state-of-the-art aquarium where you can go to marvel at marine life and coral reefs. It's 60,000 square feet big and it's home to 5,000 landbound and aquatic creatures, not just fish!
Aquaria KLCC is where we can also find the longest underwater tunnel in Malaysia that displays some of the most iconic species in the country.
Furthermore, this marine park is also divided into different zones where the exhibitions will take everyone on an educational underwater journey. It's quite fascinating to personally see how these zones are inspired by geography and segregated by type.
Local tip: Inside the Aquaria KLCC, there's also an interactive Touch Pool which is like a petting zoo.
National Zoo of Malaysia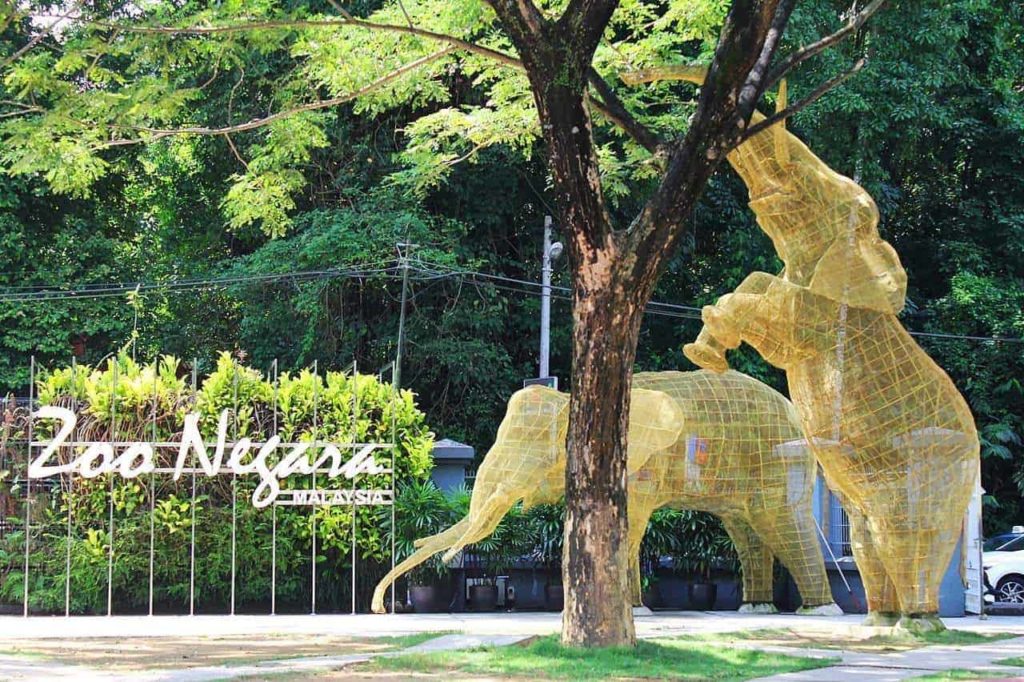 Perhaps the best way to see most of the fauna in Malaysia is by exploring the Negara Zoo Malaysia or the National Zoo.
It's one of the most popular attractions in the country and one of our favorite places to visit, although it's 13 kilometers away from Kuala Lumpur.
The National Zoo is worth visiting because it's a sanctuary for about 5,000 species of animals both from Malaysia and around the world.
While the majority of these are bird and fish species, approximately 400 species of these animals are actually exotic reptiles, birds, and mammals.
These rare species are hard to spot even if they're local species, so the best chance to catch a glimpse of them is by going to the National Zoo.
Also, we especially love the Tunku Abdul Rahman Aquarium inside the zoo because it's home to more than 80 species of marine and freshwater aquatic animals.
Local tip: Look out for the schedule of performances before going to the National Zoo. There's a great variety of animal presentations which you can watch whenever you come to this zoo and it will make your visit extra spectacular!
Central Market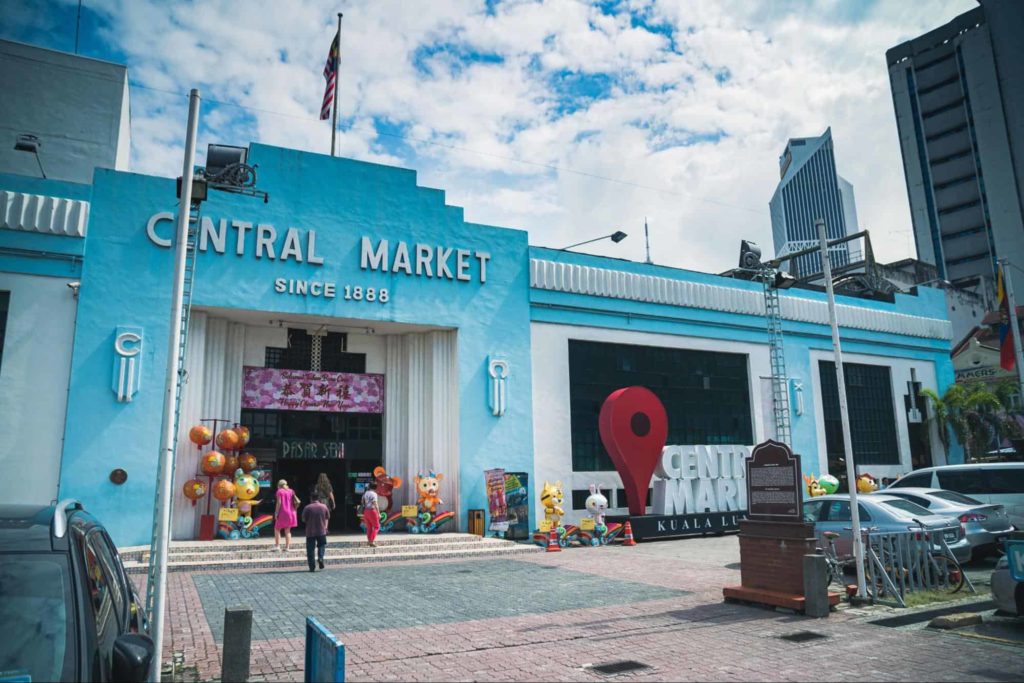 For your last stop in Kuala Lumpur, you should head out to the Central Market. This used to be just a simple wet market when it opened, but it's now a Heritage Site in Malaysia.
It's a haven for locals or foreign shopping enthusiasts because of the cheap prices and variety of goods that can be found here every day.
There's a lot of great souvenirs and handmade crafts in the Central Market which you can get at a good deal, especially when you bargain or buy in bulk.
This is also a great place to buy things that you could bring back home from Kuala Lumpur, especially delicacies and local crafts.
Some of the things that we like buying in Central Market are Actop craft, Asli craft, Borneo pearls, Dodo arts and crafts, as well as the famous Malaysian batik.
It's also a place where we get to taste Malaysia's popular local cuisine because the food court and restaurants here serve the best food in the city.
Tips for Traveling in Kuala Lumpur
Find the best accommodations for your itinerary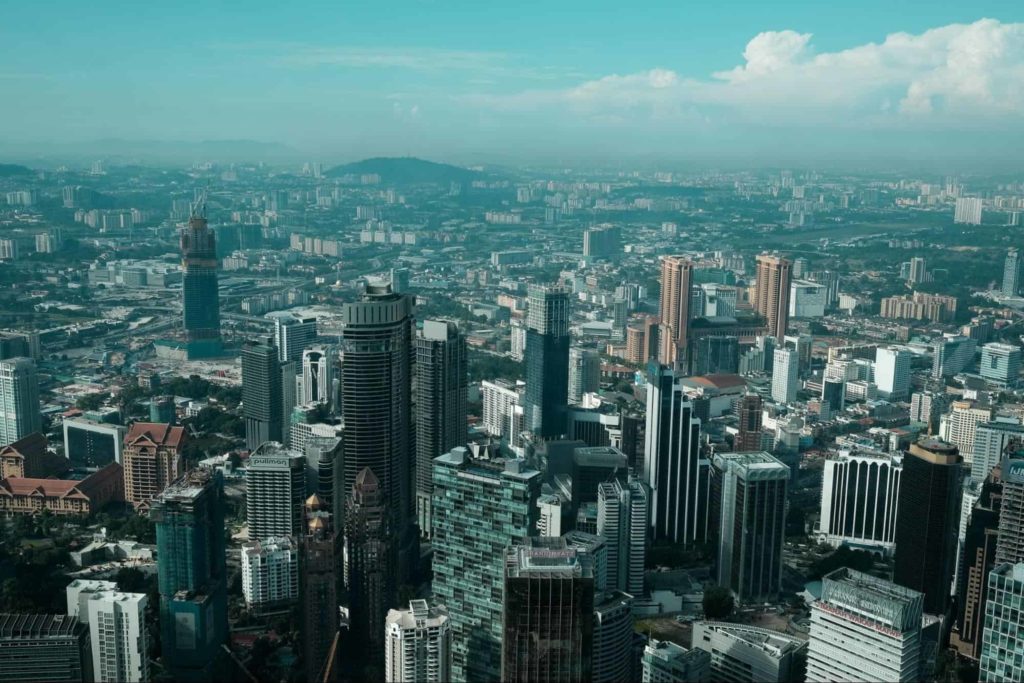 Spending 3 days in Kuala Lumpur shouldn't be a hassle for you, especially if you want to find good accommodations.
It's easy to find accommodation in Kuala Lumpur because there are a lot of hotels, hostels, and motels in the city. From 5-star or luxury suites to cheap rooms, you wouldn't run out of options.
You'll also feel that your money will go a long way because of the great deals that you can get, especially during the off-tourism season. Likewise, there are also good amenities that come with most of these accommodations
Here are a few places where you can find affordable accommodations in Kuala Lumpur:
Kuala Lumpur City Center
The Kuala Lumpur City Center (KLCC) area hosts some of the most luxurious hotels in the city. It's a popular location where tourists stay when they're in Kuala Lumpur because it's a nice district and an upscale neighborhood.
Many upmarket hotels and luxury apartments are located in KLCC. Likewise, its streets are also filled with the finest dining options in the city and trendy restaurants and rooftop bars.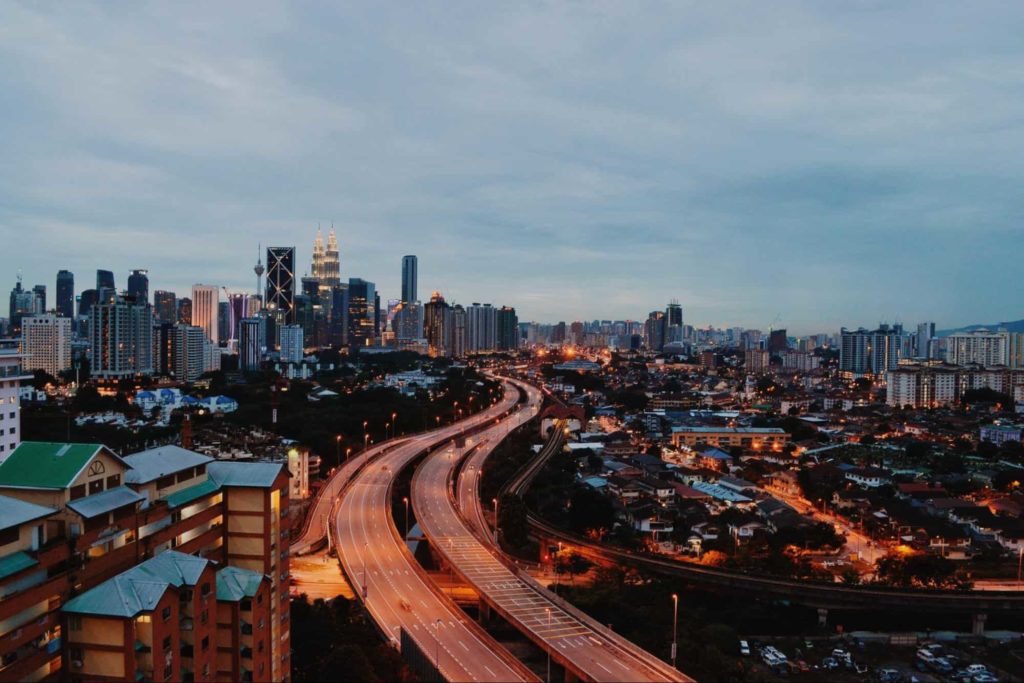 Bukit Bintang
Bukit Bintang is a good place to stay for first-time visitors particularly because most of the accommodations here are within the mid-range budget. This means that it's possible to find a reasonably-priced suite complete with good amenities already.
It's also a great location with plenty of things to do around because it's in the heart of Kuala Lumpur. However, it's especially recommended for shoppers and for those seeking a fun night scene.
Chinatown
Backpackers and first-time travelers who are looking for budget-friendly options in Kuala Lumpur often resort to Chinatown. It's because this area has a high concentration of affordable and cheap accommodations.
This area is also near tourist attractions, markets, temples, and authentic restaurants so you'll find many tourists staying here.
However, it's better to be careful when finding a place to stay here because it could be a hit or miss.
Consider various transportation options in KL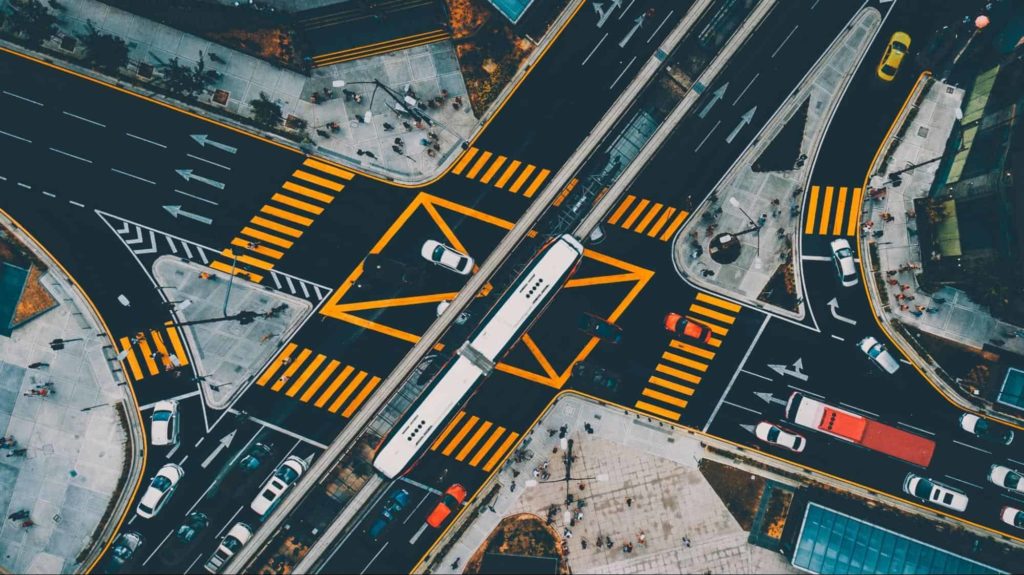 Since you only have 3 days to spend in Kuala Lumpur, you wouldn't want to waste your time going on foot because it's a massive city.
Getting around Kuala Lumpur is pretty easy, whether you're driving or you'll be using public transportation. Because this city is the gateway to different parts of Malaysia, Kuala Lumpur's transportation system is quite effective and reliable.
If you're driving by yourself, you should know that this is the most expensive transportation option in Kuala Lumpur. It's also the most taxing way around the city because of the traffic conditions here.
Before choosing to drive by yourself, there are also a few things you should know about driving in Malaysia which you could find out in our Malaysia driving tips for tourists.
Likewise, it's easy to flag down a taxi on the street because they're available all day and night.
But, the most popular transportation option for tourists is through e-hailing apps or ride-share services, particularly Grab. It's affordable and it's a safer and more convenient option than taxis.
Meanwhile, if you want to have a full local experience, it's better to use public transport, especially if you're on a budget because it's extremely cheap!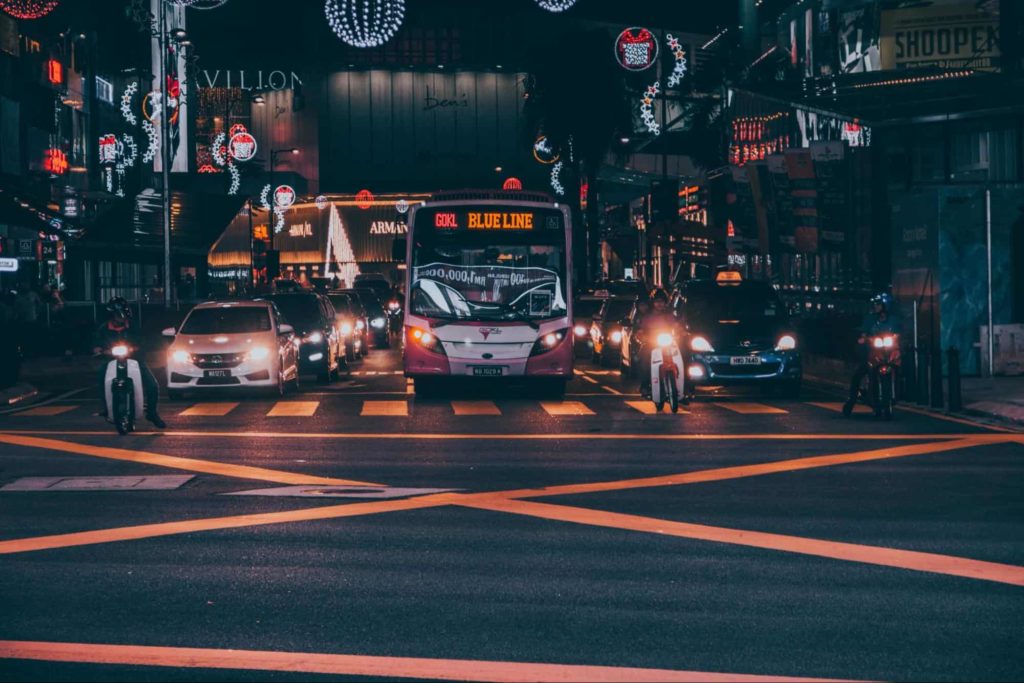 If you want a cheaper way to get around, you can opt to use the trains as Kuala Lumpur has an extensive but complicated trail system. There are various trains around the city, including MRT, LRT, KL Monorail, and KTM Komuter trains.
However, the cheapest way to get around Kuala Lumpur is by taking the bus since there are several bus terminals in the city and there's an effective local bus system here. However, it's not the fastest option in Kuala Lumpur.
If you're also on a budget, you should check out the KL City bus which is a free service from which you can access tourist spots in Kuala Lumpur.
Plan where and what to eat to fully experience the city
As you already know, Malaysia has a diverse cuisine. You can pretty much taste cuisines from around the world in just a country, especially in Kuala Lumpur which is a food hub!
Aside from the spicy local cuisine, it's easy to spot restaurants in the city that serve other Asian cuisines like Chinese and Indian cuisines, as well as Western cuisines.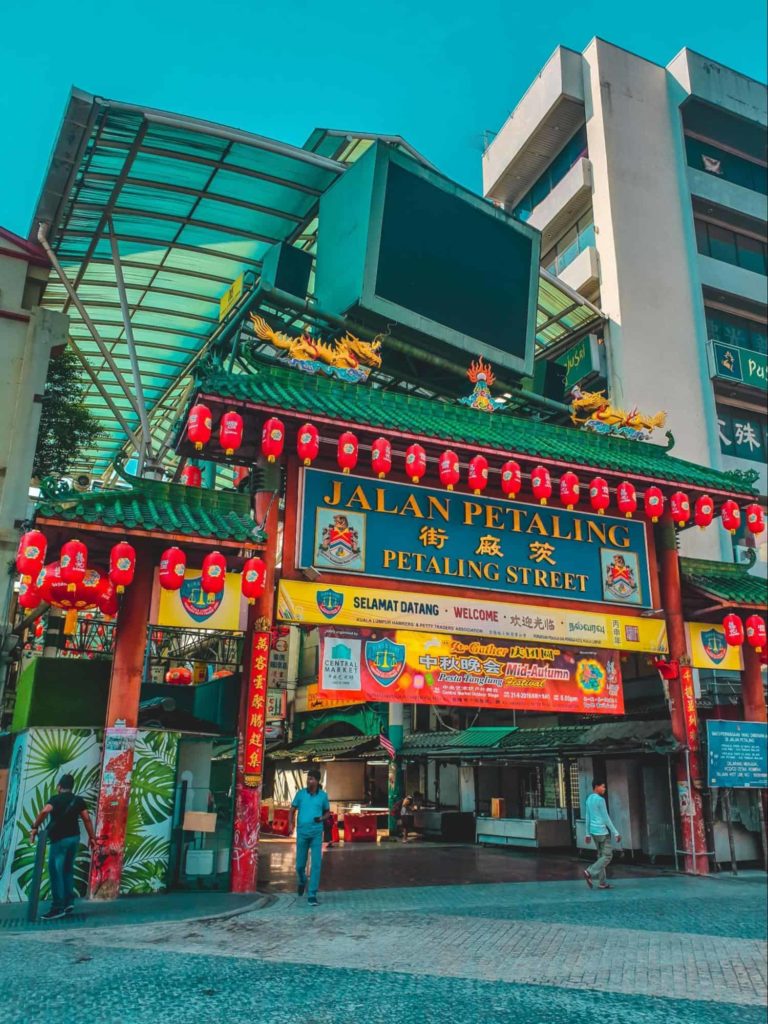 Petaling Street is particularly popular for having the best street food in the city.
Meanwhile, Jalan Alor is considered as Kuala Lumpur's food mecca. It's a popular spot for foodies because of the hawker markets that serve seafood dishes and authentic Malay cuisine.
If you're looking for a unique dining experience while you're in Kuala Lumpur, you can try out Dining in the Dark KL where you'll get to eat in a pitch-dark restaurant.
No matter where you go in Kuala Lumpur to eat, there are a few local dishes that you should try at least once when you're in Malaysia. Some of these are Nasi Lemak (Malaysia's national food), Rendang, Laksa, Satay, and Roti Canai.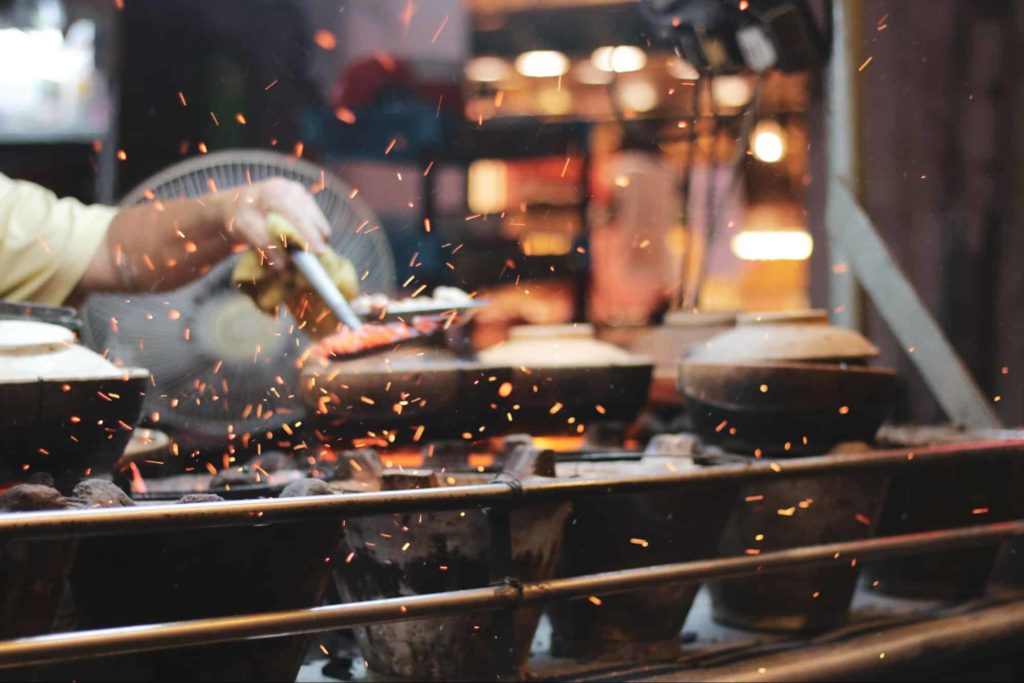 Here are other helpful things to know when preparing for your KL trip:

Before getting in touch with a travel agency in Kuala Lumpur or before booking a flight to Kuala Lumpur, you need to know and remember a few things, such as the following:
Malaysia has a simple visa system. While many nationalities can enter visa-free for 30 days or 90 days, it's still important to check if you'll need to apply for a visa to enter the country.

Using the local prepaid sim card when traveling in the country will help you get a good data service.

Most food establishments, stores in shopping malls, shops, supermarkets, and gas stations in Kuala Lumpur accept credit cards. However, bringing cash will still be handy.

Exchanging currency when you arrive in Malaysia will give you better rates than exchanging it in the country where you're coming from.

Get a travel insurance before your trip to secure your belongings from loss or if you're planning to try adrenaline activities while in Kuala Lumpur.

Pack lightweight and decent clothing that's appropriate for the hot and humid weather in Kuala Lumpur.

Don't forget to bring a mosquito repellent to protect yourself not only from mosquitoes but also from other insects in Kuala Lumpur.

Make sure your vaccines are updated.

You should also be aware of the things that are forbidden in Malaysia before your trip so you won't get in trouble while in Kuala Lumpur.
You can also check our general tips for tourists in Malaysia to know what else to prepare, the local etiquette, things you shouldn't do, and some health and safety tips.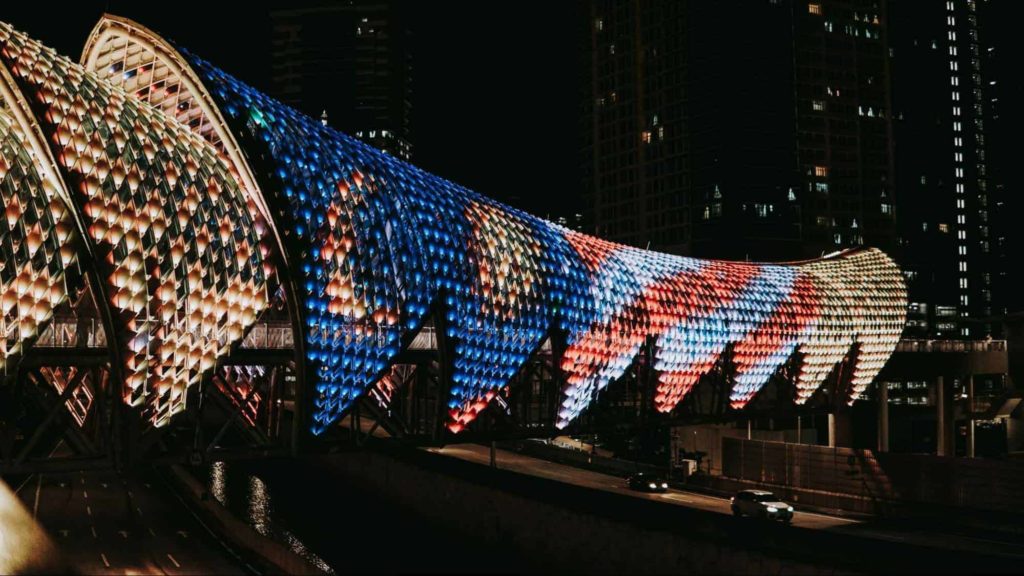 Our Final Thoughts about Traveling to Kuala Lumpur
Kuala Lumpur's tropical weather is just one of the reasons why it's a great tourist destination. It's a year-round destination but the best time to go here is when the weather is dry so you would have plenty of time to go out and see the city.
There are a lot of activities to do and places to visit in Kuala Lumpur, but we think that 3 days should be sufficient for you to explore the best of what this city has to offer.
Nevertheless, you can always extend this up to a week so you can visit more sites and even amusement parks!
Also, make sure to check for discounts on accommodations and flights to save up for your Kuala Lumpur trip if you're traveling on a budget! And if your KL trip has left you wanting more, check out our guide on how to explore the best of Malaysia in three days!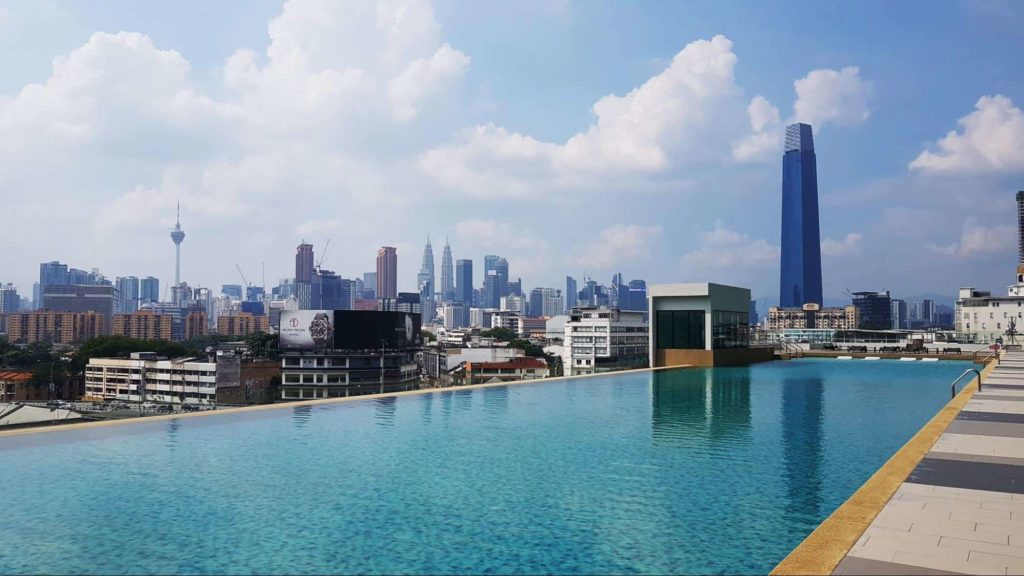 FAQs about Traveling in Kuala Lumpur