The 11 Best Sofa Beds in Malaysia for Small Spaces
With the (literal) rise of condos, living spaces are now tighter than ever. But whether you're in a condo unit, an apartment, a flat, or your own home, the best sofa beds in Malaysia are the best option to save space with extra functionality.
Sofa beds are versatile and lead two different lives. They're sofas by day, and beds by night—kinda like superheroes.
Some of them even have feats you didn't know existed. In any case, we'll go over some of the things you may want to know about choosing a sofa bed first… after that, we'll list the best sofa beds in Malaysia!
How to Pick a Good Sofa Bed
There are a few things to keep in mind when picking a sofa bed. Let's go over them one by one here.
Capacity and Size
Some sofa beds will unfold to be queen-sized mattresses right before your very eyes, while some are only made to fit one.
When choosing the right sofa bed, take into account the people who will be using it. You have to think about the size it unfolds to as well, of course, and whether or not that fits in the room where you're putting it.
Placement
If you're getting a sofa bed for your bedroom or living room, go for the bigger ones. This is because you'll use them more often, and usually with more people.
If it's for a spare room, or if you only take them out when guests come over, a single sofa bed will be the practical choice since they're easy to store.
Material
Material is also important when choosing a sofa bed. Some materials are hardier than others, but also tend to cost and weigh more.
Still, our advice is to prefer sofa beds made of sturdier materials. For instance, you should try to pick ones with durable, long-lasting foam or cushioning — after all, once that wears out, it's no longer of much use.
The Best Sofa Beds in Malaysia
Whether you're checking out sofa beds for yourself or your family, this list has everything you need! Let's go over your best options for sofa beds in Malaysia right now:
1.   Splitback Kyo Mini Alpha Sofa Bed Reclining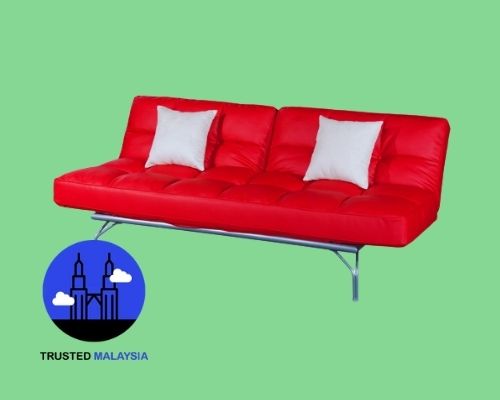 Price: 1,599RM
If you've got a chic place where looks are your main concern, then you better chase this chaise! Its chrome legs are convenient to clean, not prone to rust, and sturdy enough to seat a party.
Highlights
Reclining seat
Modern chic look
2.   GTE Sofa Bed 2-Seater Durable Foldable Sofa Bed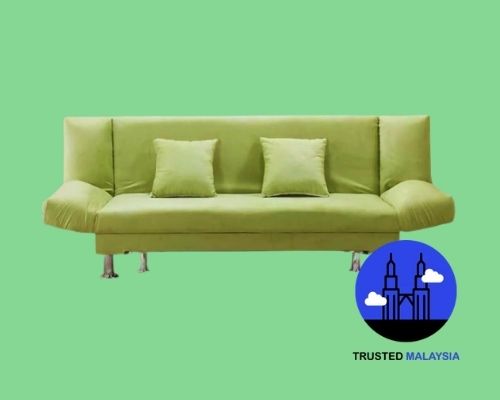 Price: 229.90RM
Hit the sheets on your loveseat with this GTE Sofa Bed that has enough room for two. Aimed at couples who wanna watch movies and cuddle, this is great if you're living with your significant other under one roof… but also need a spare bed for unexpected visitors.
Highlights
Durable, breathable and easy-to-clean fabric
Also perfect for slumber parties with friends
3.   Roxanne Sofa Bed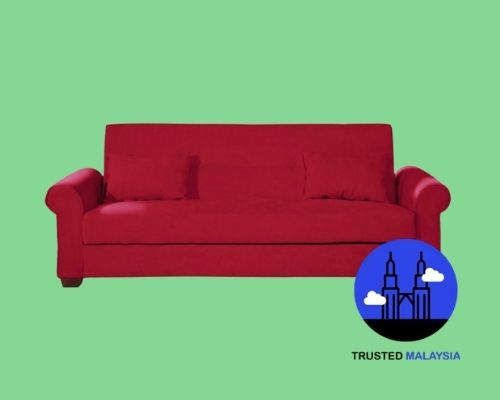 Price: 1,599RM
The Roxanne can convert into three things: a lounge, sofa, and bed. Most other competitors can only go from bed to sofa and back.
But the best part about the Roxanne is that she has a nice trunk. The hidden storage space under the cushion can keep your secrets and blankets away from prying eyes.
Highlights
4.   Viva Houz ROMA 3-Seater Sofa Bed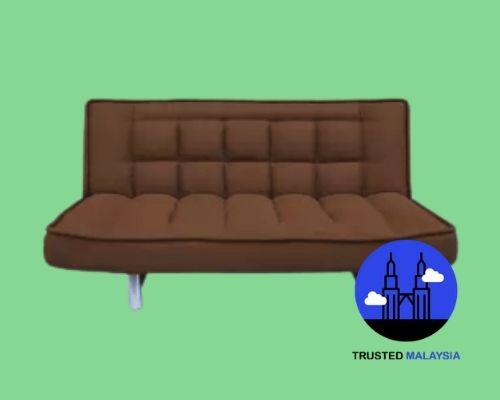 Price: 868RM
Got rowdy little monsters (a.k.a. kids) at home? Don't want them getting into accidents, but also want them not to be able to destroy your furniture?
Viva Houz might have thought of you when they made the ROMA. They included a removable, washable cover that you can tidy up easily if your kids make a mess.
Since it's a three-seater sofa bed, you can squeeze in with your spouse and kid. Or if you've got more kids than one, you can let them hog the whole thing while you have your peace.
Highlights:
1 Year Local Manufacturer Warranty
3-Seater Sofa / Full Size
5.   Sabrina Good Leather Sofa Bed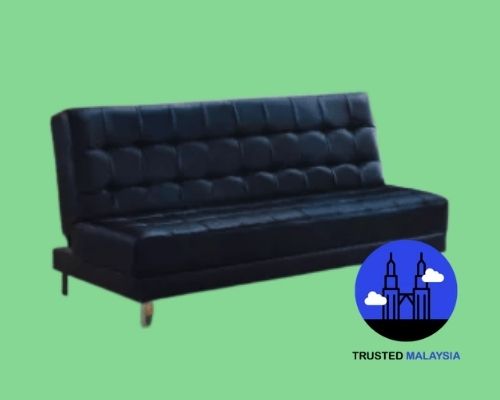 Price: 899RM
A mix between modern looks and vintage leather style makes the Sabrina a classic that can adapt to a room with contemporary design.
This sofa bed knows no age; it'll look good in any room. Not to mention it's already got the smell of leather that so many of us love.
Highlights
Strong foundation for structural support
Easy to clean
6.   Alexia 3 Seaters Sofa With Roller and Memory Foam + Single Size Pull Out Bed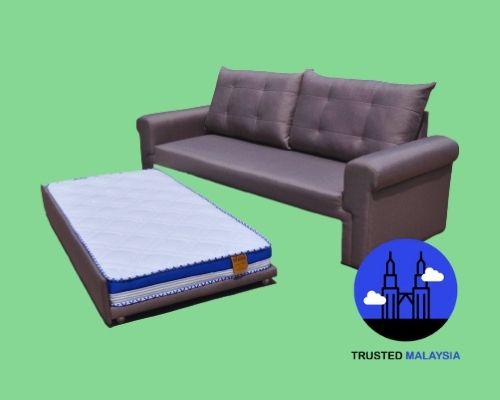 Price: From 2,850RM
Although not technically a sofa bed, this makes our list because it's a sofa with a bed you can pull out of it!
It's perfect for sleepovers, and for if you just want to hide your bed in plain sight to keep people guessing where it is when they visit.
Highlights
5 Year Warranty
Anti -dustmite, anti-insect foam
7.   Cassa Mimo Queen Mattress Sofa Bed 4-in-1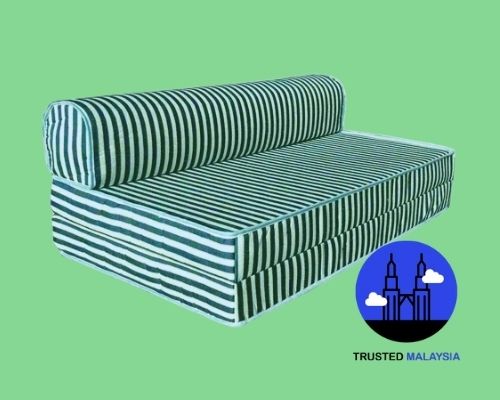 Price: 288.80RM
Ever heard of a queen-sized sofa bed? Now you have!
This folds to a queen-sized mattress that can fit your squad after a night out! Since it's made of all foam, it's sturdy enough to take kids jumping on it too.
It's versatile, simple, and easy to unfold and fold. In other words, it's one of the best sofa beds in Malaysia for many needs.
Highlights
Made of high-density foam
Easy to store and keep
Customer Reviews
Cassa Mimo buyers have these to say about the product:
"Sofa bed is firm, great to sleep and sit on."
Another buyer said this:
"Good quality, tilam empuk tak keras & tak lembut. Fast delivery. Good communication from seller. My kid really happy. Will order another 1."
8.   GTE Intex Inflatable Pull Out Sofa Bed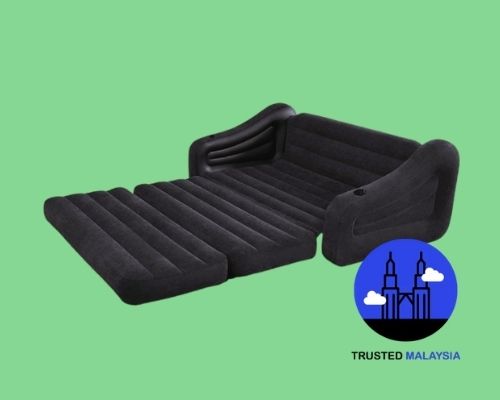 Price: 223RM
Inflatable and pull-out in one! This is the sofa bed you don't have to use every day but you'd definitely want to.
Inflatable beds are surprisingly comfortable, and they weigh next to nothing. This one turns into a queen-sized bed, and that's about all the space you need for sleep!
Highlights:
High-quality waterproof flocked-top material is soft to the touch
Folds compactly for storage or travel
Customer reviews
A Lazada buyer said this about the product:
"The sofa bed is bigger than my expectation. Really worth for money. Not regret on buying this."
Another buyer said this:
"Air pump works well. Sofa bed big, comfortable, good condition & quality! Worth buying!"
9.   Modern Flexi Futon Floor Sofa Bed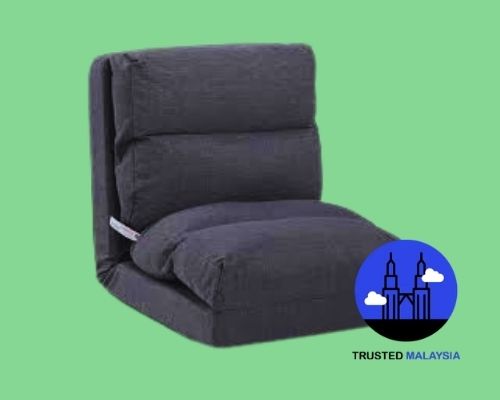 Price: 189.80RM
A padded mattress without springs is called a futon. It's mostly used by the Japanese as bedding.
This is a modern version of that. The mattress itself can be rolled up, so it's convenient and on-the-go if you need to transfer it somewhere else.
Highlights
Compact design for spaces smaller than usual
10. Casa Coaster Multifunction Sofa Bed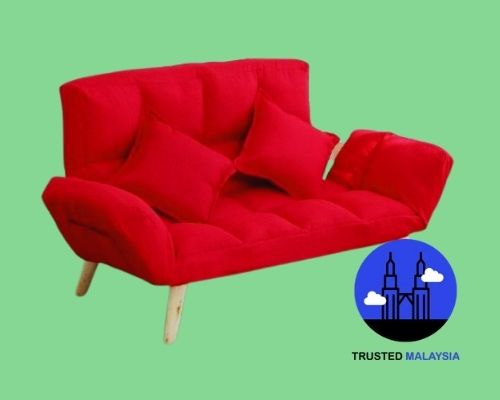 Price: 498RM
If you're living the bachelor/ette lifestyle for one but like your mattress thick, this sofa bed is certainly the one for you!
Its adjustable backrest and armrests can adapt to your needs. Sit or lie, it offers features you can modify for your maximum comfort.
Highlights
Thick cushions
Adjustable backrest and armrests
Customer Reviews
A Lazada customer says:
"It's was easy to put together and I love it !! Great color and great price !!"
Another has this opinion:
"Love it ! Easy to assemble! Looks great! Perfect as a sofa or a bed for guest".
11. Mizona Foldable Lazy Single Floor Sofa Bed Recliner Chair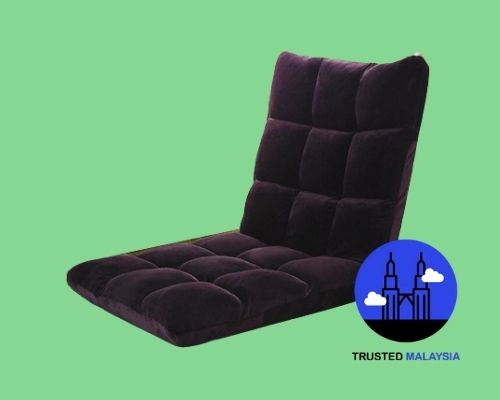 Price: 39.90RM
This sofa bed can double as the ultimate pillow because of its soft and cozy make. It also feels like a small and light beach chair (but for indoor use) that you can carry around.
It's good for one, especially one who doesn't like staying in the same place for long.
Highlights
Easy to carry
Lightweight and foldable
We hope our list of the best sofa beds in Malaysia helped you find the right one for your home. These are the ones we think most people would like best!
But if you're looking into finding more bed ideas, we've got a few suggestions here in our list of The Best Mattresses in Malaysia. Check it out to widen your options!