The 25 Digital Agencies Doing the Best SEO in Malaysia
Photo credit: Shutterstock
Search Engine Optimisation or SEO is the most beneficial marketing tool used online right now. Through the help of the companies offering the best SEO in Malaysia, you can achieve higher visibility on the Web, get more sales, build customer loyalty, and more.
But the main thing is growing your presence online. In order to grow your online presence, you need to create a website that will put you in the top rank in search engines' results pages.
This will result in more potential customers for your business, greater exposure, etc. In any case, it's obviously beneficial — but most business owners can't do SEO themselves.
That's all right, because there are a lot of SEO companies in Malaysia. These can take care of your SEO for you, so check out our list below for the companies that do the best SEO in Malaysia.
1. Marketing Signal Lab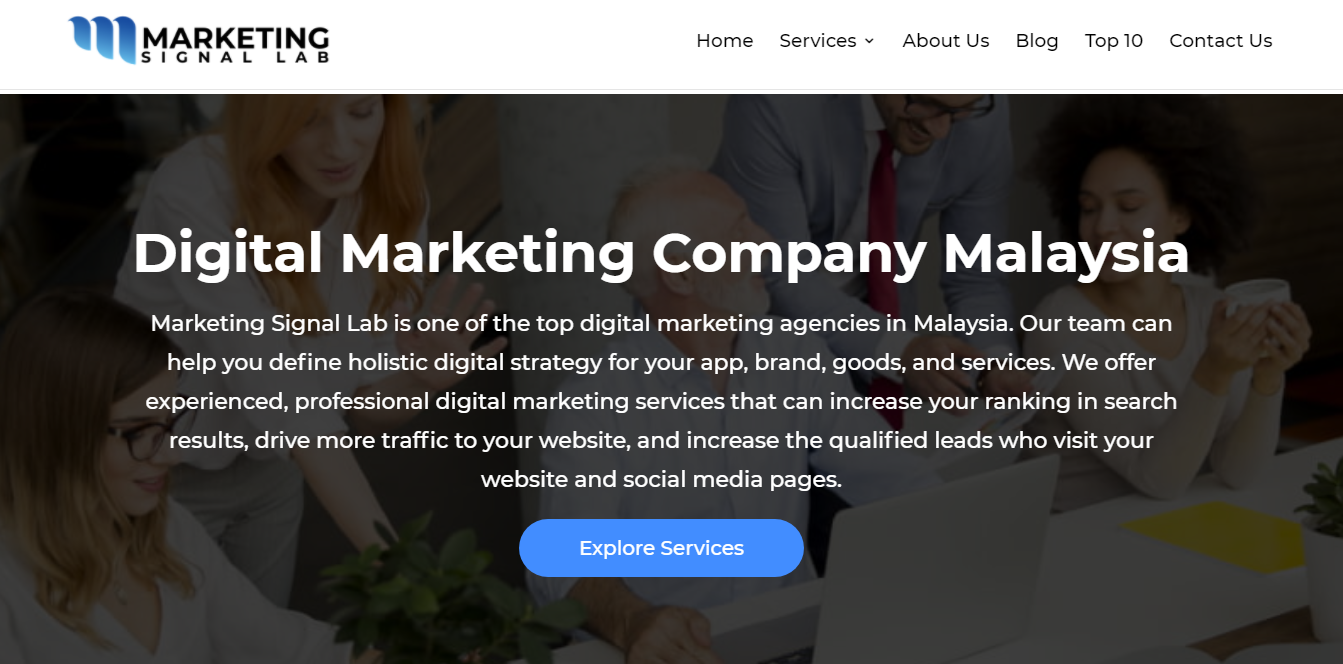 BEST FOR
Digital Marketing and SEO Strategies
PRODUCTS
Local Seo

Web Design

Social Media

WEBSITE
https://marketingsignallab.com/local-seo/
ADDRESS

25, Jalan 3/5 Taman Permai Jaya 68000 Ampang Selangor

CONTACT DETAILS

Phone
601-2390-3978

Email
[email protected]

OPERATING HOURS
Mon – Fri : 9am – 6pm
The first entry on our list is a digital marketing agency considered to be one of the best in Malaysia: Marketing Signal Lab.
Marketing Signal Lab endeavours to help clients experience organic growth with the help of bespoke digital marketing services. The agency is known for working with businesses of any size, as well as catering to clients from a broad range of sectors and industries.
The team at Marketing Signal Lab consists of highly skilled individuals whose specialities lie in SEO, web design, and social media. They take the time to consult with each client extensively, learning more about the clients' brands, goals, and target audiences before moving forth with any strategy.
During the years of its service, Marketing Signal Lab has steadily built up a reputation for service excellence.
Their SEO strategies are tested and proven; and can come in the form of local SEO, international SEO, e-commerce SEO, and technical SEO. Marketing Signal Lab performs keyword search, onsite optimisation, link building, and reporting and analysis to ensure that clients' websites gain the best ranking possible.
Clients who are interested can reach Marketing Signal Lab through phone or email. The agency also has a dedicated form that gives clients the ability to note down their marketing goals and needs.
Highlights
Search engine optimisation (SEO)
Social media marketing
Pay per click (PPC)
UI/UX development & mobile UI/UX design
Video marketing
Graphic design
Customer Reviews
Here's a review from one of MarketingSignalLab's client:
"Marketing Signal Lab had helped to rank my main keywords in the first page of Google and increase organic traffic and transactions within 3 months."
Here is another one:
"This agency is really different compared to other agency. They always implement those strategies that are tested and really worked for our niche (Pharmaceutical). Strongly recommmended."
2. Google Page Rank 1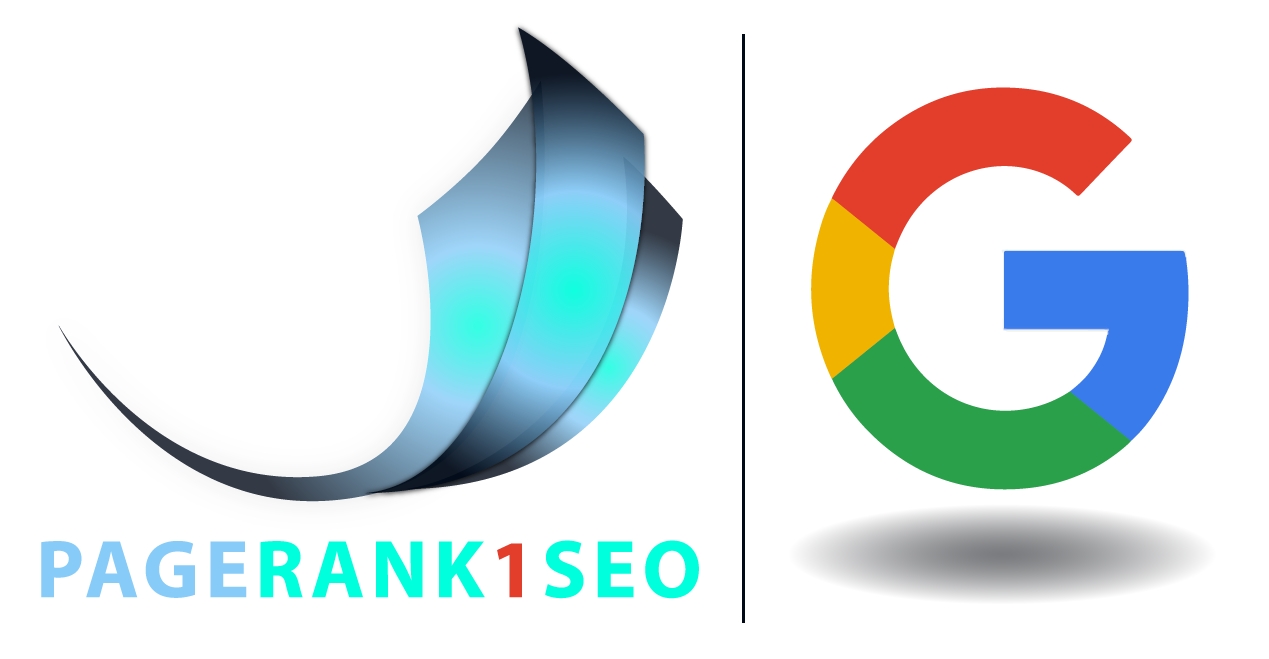 BEST FOR
Best rated SEO in Malaysia
PRODUCTS
Search engine optimisation, page loading speed boost
WEBSITE
https://www.page-rank1.com/
ADDRESS
34 Jalan Kapas, Bangsar, 59100 Kuala Lumpur
CONTACT DETAILS
Tel: (+6) 016 4670642

Email: [email protected]

OPERATING HOURS
Mon to Fri: 10:00am-6:00pm
Google Page Rank 1 is an SEO company based in Kuala Lumpur that specialises in search engine optimisation, page speed improvement, and mobile-friendly WordPress web development.
Being in the industry for years now, the company is a professional when it comes to SEO, specifically with getting websites to Google's page one.
With the use of the most related keywords and phrases, Google Page Rank 1 proves to be one of the companies with the best SEO in Malaysia.
Highlights
Free page speed analysis
SEO packages
Customer Reviews
Clients of Google Pank Rank 1 love the company because they're easy to reach and have really helped improve their businesses' online presence. There reviews can be found at: https://bit.ly/39AiCA3
Some customers wrote the following feedback:
"When we first engaged Jaap from Google Page Rank 1 SEO, we had completely zero visibility on Google and were also encountering serious server problems. Jaap has done an amazing job by getting us indexed and helping us rank up in Google searches and by customising our SEO for each and every product individually. He had even gone out of his way to assist us in migrating our server and had solved a lot of server conflict problems for us (many of which were caused by me ?). Above all that, he has improved our website speed to Formula One standards and our website load size is fully optimised while still maintaining excellent viewing quality. His technical knowledge is vast and indeed the real deal (in our case particularly in dealing with Woocommerce / WordPress). This is definitely a one-stop-centre for all SEO needs (and more!) and we we will certainly recommend him to everyone in a blink of an eye. His pricing is also more than fair and his services are worth way more than what we had paid. Cheers Jaap!"

-Joel Lim, Google Reviews
"I needed SEO for my website and Jaap from Google Page Rank 1 SEO came highly recommended. So I decided to engage his services. During the course of this SEO project, I fully understood why he is one of the most sought after SEO experts. What he did, and still does, goes far above and beyond the scope of the SEO work I was expecting.
His expertise, hard work, critical thinking and his courage to make beneficial changes to my website's content is still paying off. He over delivers all the time. I wholeheartedly recommend Jaap's services to any business owner that needs that all-important boost in their visibility on Google.
Thank you Jaap!"
-Freda Liu, Google Reviews
3. V8 Advisory
SEO or search engine optimisation is a critical component in digital marketing. With countless SEO providers out there, it's difficult to choose which one best suits your business. Well, we're here to introduce to you V8 Advisory, one of the few agencies that guarantee risk-free SEO services to all of their clients.
They can achieve such a feat because of how meticulous they are in their process. They take the time to learn more about your business, all the while analysing it alongside the market. Afterwards, they'll carefully craft strategies that will lead to you seeing steady growth once they have been implemented.
Highlights
SEO packages available
Social media marketing
Link building
4. Seenlyst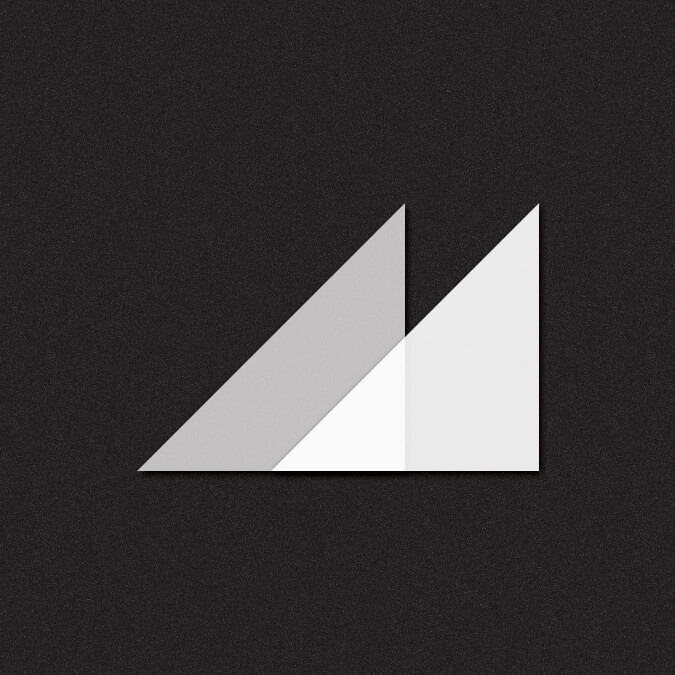 BEST FOR
Top-rated SEO company in Malaysia
PRODUCTS
Search engine optimisation, conversion rate optimisation, web design and branding, web hosting, search engine marketing, Facebook advertisement management
WEBSITE
https://www.seenlyst.com/
ADDRESS
A-02-06. Block A, Radia Office, Persiaran Arked, Bukit Jelutong, 40150 Shah Alam, Selangor, Malaysia
CONTACT DETAILS
Tel: +60 11-2696 5260

Email: [email protected]

OPERATING HOURS
Always open
To effectively boost website SEO performance and improve traffic and conversions for all companies in Malaysia is Seenlyst's mission.
Seenlyst strives to develop beneficial SEO strategies for businesses, making them one of the companies with the best SEO in Malaysia.
Established in 2014, other things that Seenlyst tackles are web design and Internet marketing, catering nationwide as they do to both big and small enterprises.
Highlights
Transparent reporting
Case studies
SEO step-by-step process
Customer Reviews
Seenlyst is said by customers to have in-depth knowledge when it comes to marketing. Happy customers wrote their reviews online:
"Seenlyst is probably the most professional digital marketing company in Malaysia, their seo services brought me results faster than I expected"
"I work here. If you're serious about growing your business and want SEO services that have a compounding and lasting impact on your business, Seenlyst is the right choice."
5. RankingMatter

BEST FOR
Affordable SEO solutions
PRODUCTS
https://rankingmatter.com/
WEBSITE
https://rankingmatter.com/
ADDRESS
SEO Malaysia – RankingMatter
U43, B2, NSK Kuchai Lama, Jalan 1/127, Kuchai Business Centre, 58200 Kuala Lumpur, Federal Territory of Kuala Lumpur, Malaysia
CONTACT DETAILS
Tel: 017 2522 866

Email: [email protected]

OPERATING HOURS
Mon – Fri

09:00 – 18:00
RankingMatter is a local SEO marketing service provider for small businesses. With the minimal budget small businesses have, they ensure that they will still be able to afford their services.
They offer four SEO service plans. These are Super, Deluxe, Ultra Value, and Premium. Their price starts from RM700 per month. Contact them now!
Highlights
Monthly price from as low RM500 a month
Rank Proven Result on the 1st Page of Google Search
Free consultaion
Customer Reviews
Here's a review from one of RankingMatter's clinet:
"The most effective team that rank my website on the 1st page of Google within a month of signing their SEO service."
Here is another one:
"RankingMatter has done a great job on my website SEO services. I've many keywords on 1st page of Google search."
6. Impossible Marketing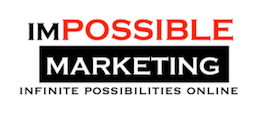 A Google partner established in 2004, Impossible Marketing claims to be the number one digital marketing agency in Malaysia.
Impossible Marketing focuses on two things: a website's marketing elements and conversions. This is the best way to generate leads, which for Impossible Marketing is the real way to determine the growth of a company.
Impossible Marketing offers affordable and highly effective marketing services. This is why they're one of the companies doing the best SEO in Malaysia.
Highlights
Search engine optimisation
Pay-per-click
Social media marketing
Customer Reviews
Impossible Marketing is highly recommended by their clients for having a very effective and responsive online marketing team.
A satisfied client wrote their comments and said:
"Amazing company with a team of very helpful people who really know their stuff. It has been a wonderful few years working with them. Alan has been very accomodating and he comes across as a sincere partner who's working with us to grow the company by improving our ranking on google – and he delivers as promised. We wholeheartedly recommend Impossible Marketing to anyone who is looking to take their business to the next level."
7. Dreamit Real Solutions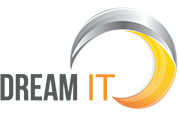 Dreamit Real Solutions is an SEO consultant company that specialises in domain and hosting, website development, SEO, SEM, mobile, and e-commerce.
To study and gather data about the updated SEO and accomplish the targeted positions and ranking of the company's clients is the main goal of Dreamit Real Solutions.
Dreamit Real Solutions makes sure to offer the highest quality of SEO and internet marketing and services, proving to be one of the companies offering the best SEO in Malaysia.
Highlights
SEO
Web design
Infographic video
Customer Reviews
Dreamit Solutions is recognised by their customers for their superb services on website development and SEO. They also have a responsive customer service.
A customer reviewed Dreamit Solutions and wrote:
"Dreamit do not have a big team, but we are more comfortable to work with them compare to other SEO company out there. Trustworthy, as they are transparent in what they are doing. Keep up the good work, we are relying on you to achieve more in 2020."
8. Growth 360 Pro

Google is a critical factor to consider in internet marketing. After all, rankings have the power to drive traffic and, consequently, profit into one's business. This calls for the need to work with a team who's well versed in Search Engine Optimisation and Google Marketing.
You can find both characteristics in the Growth 36o Pro's team. Trusting them means working with a team that fully understands the Google algorithm, resulting in more clicks and better marketing for you and your company.
Highlights
Personalised SEO plan
Wide range of SEO services
Customer Reviews
Here are some comments left behind by happy Growth Pro clients:
"Great work done. Well Executed with RESULTS.
We are very pleased with their effort and services provided to actually report and show results to clients.
HIGHLY RECOMMENDED. Thank you Growth360 Pro."
-Sano Marketing, Google Reviews
"One of the best companies to go to if you are looking for web design services and SEO consultancy. Great customer service too, where they actually listen to what you want to achieve and come up with a customized plan for you."
-Peter Kua, Google Reviews
9. Maximus

When it comes to your digital marketing needs, Maximus is one of the best choices in the market, mainly because of how extensive their services are. This is a result of having a team that is comprised of several key individuals, each with their own internet-related expertise. An example of which is Search Engine Optimisation.
For Malaysia-based companies looking to work with both local and international clients, Maximus' SEO services is a great choice considering they take into consideration the languages used in the websites. Not only that, but they're adept at Google Marketing as well, so you can rest assured that Maximus will have your business ranking high in no time.
Highlights
Free website consultation
Design and development of websites and web applications
10. Cleverus
Next on our list is Cleverus, a company that is most known for how extensive their digital marketing solutions are. Most notably, their search engine optimisation services.
We like Cleverus and you will, too, once you realise how much growth your business will experience with their help. The SEO process at Cleverus begins with a much needed analysis, allowing Cleverus' team to figure out how to drive in more traffic, followed by on- and off-page optimisation.
Highlights
Google partner
Web design
Pay per click
11. Bomstart Digital Marketing Agency
BEST FOR
5-step SEO services
PRODUCTS
https://bomstart.my/
WEBSITE
https://bomstart.my/
ADDRESS
C-20-06, Level 20, Colonial Loft, Empire City,
Jalan PJU 8/1, Damansara Perdana,
47820, Petaling Jaya, Selangor.
CONTACT DETAILS
[email protected] | (+603) 7622 1758
OPERATING HOURS
10:00 am – 6:00 pm (Mondays to Fridays)
In the age of the internet, you don't have to go scouring for potential customers and clients when you can lead them right to your business with proper digital marketing techniques. In this case, search engine optimisation that is managed by a company who can help you boost your sales: Bomstart Media.
What sets Bomstart Media's SEO services apart is the clarity and comprehensiveness of the entire process. You can expect little to no failures in their strategies, considering they will be based around the structure and missions of your business. Aside from being tailor fit, it's extensive as well, providing both on-site optimisation as well as copywriting to help you get ahead of your competition.
Highlights
Facebook ads services
Google ads services
Web design and development
Copywriting
12. Ultimate Webmaster Malaysia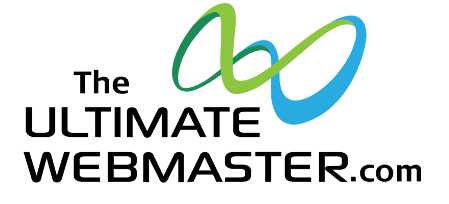 BEST FOR
Digital Design
PRODUCTS
Website design
WEBSITE
https://theultimatewebmaster.com/
ADDRESS
B2-2-2, Solaris Dutamas 1, Jalan Dutamas 1, 50480 Kuala Lumpur, Malaysia
CONTACT DETAILS
Phone: +6010-8813027 or +603-78755157

Email: [email protected]

OPERATING HOURS
24/7
Ultimate Webmaster Malaysia was founded in 2013 in hopes to help aspiring business owners build their online platforms, specifically their websites. They are based in Kuala Lumpur, Malaysia and have served various clients like kindergarten, advertising agencies, multinational companies, international electronic companies, international franchises, consulting companies, and property agencies.
Knowing that, they surely have more than enough experience to create a website catering to a client's specific requests. The company focuses on wanting their clients to succeed and become part of that success.
Highlights
Easily transform design visions
Reasonable cost
Outstanding customer service
Customer Reviews
Here's a review from one of Ultimate Webmaster Malaysia's clients:
"I just wanted to send a quick note and let you know that you really did do a fantastic job for me. I'm glad I decided to work with you. It's really great how easy it is to work with you, especially when updates and general help/advice is required. I never have any problem at all. My new site is so much faster, crisp and corporate than my old site.I don't think would ever have changed without your advice. I thank you for that. Help is always on hand 24/7 and quite frankly I've never experienced such professionalism in this space. Thanks, Andrew!"
Here's another one:
"If you have a vision for a web page but little to no idea on how to properly realize it, Webmaster Malaysia can make it happen, and exceed your expectations.
Once they have taken on the job, rest assured they will stick with you until your satisfaction is achieved… And beyond."
13. Ericanfly

BEST FOR
Search Engine Optimisation (SEO)
PRODUCTS
Search Engine Optimisation (SEO)
WEBSITE
https://seo.ericanfly.com/
ADDRESS
E-11, Block E,, 3, Jalan Prima 3/5, Taman Puchong Prima, 47100 Puchong, Selangor, Malaysia
CONTACT DETAILS
+60 12-696 3011 |

[email protected]

OPERATING HOURS
Mon-Sat 8 am-8 pm
Ericanfly is one of the leading SEO companies in Malaysia. They offer professional SEO services and consultations for aspiring business owners and entrepreneurs.
With their help, it is guaranteed that business ratings will increase which leads to more customers. Hire them and your business will definitely grow!
Highlights
Increase store visits
Drive leads and sales
Grow businesses
Customer Reviews
Here's a review from one of Ericanfly's clients:
"They are very helpful and professional to do my emusic website.before we pass to other company not good service and drop Rating. We are very appreciate it."
Here's another one:
"Ericanfly SEO Malaysia help to rank many of our keywords in Google, Bing & Yahoo Top 10 position ranking. Good job and thank you!"
14. Nuweb
Photo credit: Nuweb
| | |
| --- | --- |
| BEST FOR | Web Services |
| PRODUCTS | https://www.nuweb.com.my/seo/ |
| WEBSITE | https://www.nuweb.com.my/ |
| ADDRESS | E-03, 11, Jalan Prima Utama 5/3, Taman Puchong Prima, 47100 Puchong, Selangor, Malaysia |
| CONTACT DETAILS | Phone: +60 12-696 3011 |
| OPERATING HOURS | Mon to Fri 6:00 am – 5:30 pm |
Nuweb is known to be one of the leading SEO companies in Malaysia. Their services specialize in digital marketing and creating attractive and user-friendly digital marketing solutions that grow businesses.
They are also proud partners with Google Partner Malaysia, Exabytes Hosting Partner and SiteGiant UniCart eCommerce in which they provide professional services for both local and international clients. Some of their clients include Selangor, Sirim Qas, Tuv Nord Malaysia, Shangri-la, Hotel Jen, Hai-o, Lonpac Insurance, and many more.
Highlights
Web Design and Development
Google Ads Services Malaysia
SiteGiant Unicart Ecommerce
Customer Reviews
Here's a review from one of Nuweb's clients:
"Excellent jobs! Thank you, Nuweb for helping us outrank competitors websites! And stay ahead to rank well in Google, yahoo, Bing! 100% Cash back if not rank in Google Top 10 is really a good promise and unlimited keywords clicks and target multiple landing page is really a bonus too! ~ Highly recommended for all the SMI & SME out in Malaysia to help you rank#1 in Google with Nuweb."
Here's another one:
"Very Good. Thanks Nuweb for your help on Google Ads. Thanks for your excellent 100% transparent services that allow us to fully access our Google Ads account so that we can know how our Google ads perform in real time! And thanks for the RM225 FREE credits!"
15. Win Makers Digital Marketing Agency

Photo credit: Win Makers Digital Marketing Agency
| | |
| --- | --- |
| BEST FOR | Search Engine Optimisation (SEO) |
| PRODUCTS | SEO, Website Design |
| WEBSITE | http://win-makers.com.my/ |
| ADDRESS | 891, Jalan Desa Makmur 5, Taman Desa Makmur, 09600 Lunas, Kedah, Malaysia |
| CONTACT DETAILS | [email protected] |
| OPERATING HOURS | Mon to Fri 10 am – 5 pm |
Win Makers Digital Marketing Agency is a company specializing in SEO Services , Website Design, Facebook & Google Marketing. They aim to provide services that are affordable for small and mid-sized enterprises.
The company is part of the top 20 SEO companies in Malaysia which proves how outstanding their performance is. Hiring them will surely be worth it!
Highlights
Free consultation
Honest work
Focuses on user experience
Customer Reviews
Here's a review from one of Win Makers Digital Marketing Agency's clients:
"They are skillful in SEO and website design. Our website rank in page 1 for many keywords and getting unstop quality leads from google search. Highly recommended if you looking for digital marketing services."
Here's another one:
"This is an ideal Seo and website design agency, I will recommend to my friends and family."
16. My Product Solutions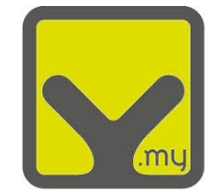 Photo credit: My Product Solutions
BEST FOR
SEO specialist and Digital Marketing Agency
PRODUCTS
Search engine optimization, Search engine advertising, Mobile web design, Social media management, Web application development, Mobile App Development, Cloud Application Development, E-commerce, and Video and photography
WEBSITE
https://myproduct.com.my/
ADDRESS
Klang: No 70, Jalan Bendahara 38, Off Jalan Sungai Jati, 41200 Klang, Selangor, Malaysia.

Kuala Lumpur: No C23A-10, The Scott Garden SOHO, Jalan Klang Lama 58100 Kuala Lumpur. Malaysia

CONTACT DETAILS
Klang: (tel) +603-3885 4018, (fax) +603-2726 2703 |

[email protected]

Kuala Lumpur: (tel) +6011-3938 8212, (fax) +603-2726 2703 | [email protected]

OPERATING HOURS
Contact the mentioned phone numbers for more information.
Established in 2013, My Product Solutions has been providing different digital marketing solutions for over seven years now. This digital marketing agency aims to establish a website that has a corporate identity, mobile user-friendly, and a fully working platform in different operating systems.
My Product Solutions has over 400 currently hosted domain names, completed around 320 projects, 3000 visitors monthly, and almost 90% positive feedback from clients. This digital marketing agency got recognized by Google Adwords and got featured by Trusted Malaysia.
Highlights
90% positive feedback
Google AdWords Certified
Featured by Trusted Malaysia
Customer Reviews
Here's a review from one of My Product Solutions' clients:
"In Acwer, we do always keep our ranking up as high as possible to stay ahead of our competitors. Before we met MPS, our old website was in a high ranking position but not mobile friendly.
We decided to have an upgrade to a mobile-friendly site but we've lost our high ranking on search. Now, we met MPS and their team helped us to combine both Mobile Friendly yet SEO Friendly website so that we've both covered." – Acwer Marketing Sdn Bhd
Here's another one:
"We're running a whole new website with new company name & contact info.
After the MPS Marketing Strategy, we got enquiries from website every day & Increased Web Traffic." – Top Tent Sdn Bhd
17. Adam SEO

Photo credit: Adam SEO
BEST FOR

SEO Services

PRODUCTS
https://www.adam-seo.com/services/
WEBSITE
https://www.adam-seo.com/
ADDRESS

Adam SEO Company – Malaysia

Level 23, Premier Suites, 1 Mont Kiara No 1, Jalan Kiara Mont Kiara, 50480 Mont Kiara, Wilayah Persekutuan Kuala Lumpur

CONTACT DETAILS

Office Phone: +60 16-699 9393, +60 12-375 0559

Email: [email protected]

OPERATING HOURS

Monday-Friday: 10am-6pm

Saturday-Sunday: Closed
Adam SEO is a company based in Malaysia. Through their services that are centered on Google Search Engine Optimization, they guarantee to make your business sales increase.
They also provide an in-depth SEO plan that will help in making your business grow and in staying ahead of your competitors.
Highlights
Tailor-Made Website audit report

In dept SEO Plan

Conversion Optimizatio
Customer Reviews
Here's a review from one of Adam SEO's clients:
"I have been with Adam's services for many years and I am a happy customer as my site has been consistently at top 10 because of his work. Personally I find him to be reliable, honest and most of all dedicated in his craft."
Here's another one:
"I engaged Adam to help with our SEO services early this year. I see ranking improvement and more enquiries after one month. He also advised a few things to change on the website so that it gives better confidence to the visitors.
Things went slow during the MCO as every business is closed. For the past week, enquiries start coming in back. Great works. Recommended!"
18. ZenShin Tech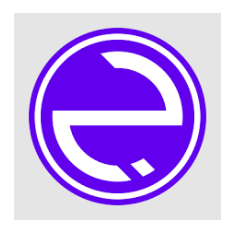 Photo credit: ZenShin Tech
BEST FOR
Web design
PRODUCTS
Web development, Google Ranking SEO, Online advertisement
WEBSITE
https://zenshin.tech/
ADDRESS
26, Jln equine 4, Taman Equine Park, Seri Kembangan 43300 Selangor Malaysia
CONTACT DETAILS
E-mail:

[email protected]


Phone: +6012 – 378 1960
OPERATING HOURS
Monday – Friday 9am – 6pm
ZenShin Tech is an Internet Marketing Agency based in Malaysia that is here to provide online businesses assistance in generating a positive Return on Investment (ROI)
They offer quality service and Digital Marketing Strategies at affordable rates.
Highlights
Reasonably priced
Custom Web App
Quality Service
Customer Reviews
Here's a review from one of ZenShin Tech's clients:
"Great and affordable website design from Zenshin tech"
Here's another one:
"Awesome web design for sme"
19. WebACE

Photo credit: WebACE
BEST FOR
Digital company
PRODUCTS
Web design
WEBSITE
https://webace.com.my/
ADDRESS
Agha Khan Rd, F-5/2 Opp، Islamabad, Marriot, Islamabad Capital Territory, Pakistan
CONTACT DETAILS
(+60) 102733267 |

[email protected]

OPERATING HOURS
Contact for more details
WebACE ensures that their customers are getting expert guidance and support in building their future websites that save more time, resources, and money. They are creating endless possibilities for our business owners.
Their professional Web Design Malaysia team is here to help you succeed in your business by having a beautifully designed website, app, or eCommerce website. They have already served hundreds of clients and helped them achieve their business goals. If you are looking for a professional website design or development company for your project, give them a call and their highly motivated customer service staff will handle it with the utmost care and respect. Get a free quote today!
Highlights
Expert guidance to build your start-up
­
Save time, resources, and money
­
Create endless business possibilities
Customer Reviews
Here's a review from one of WebACE's clients:
"WebACE has helped us achieved 300% growth in our sales. Highly professional in their work. Great job WebACE. Thank you"
20. Perfect Viral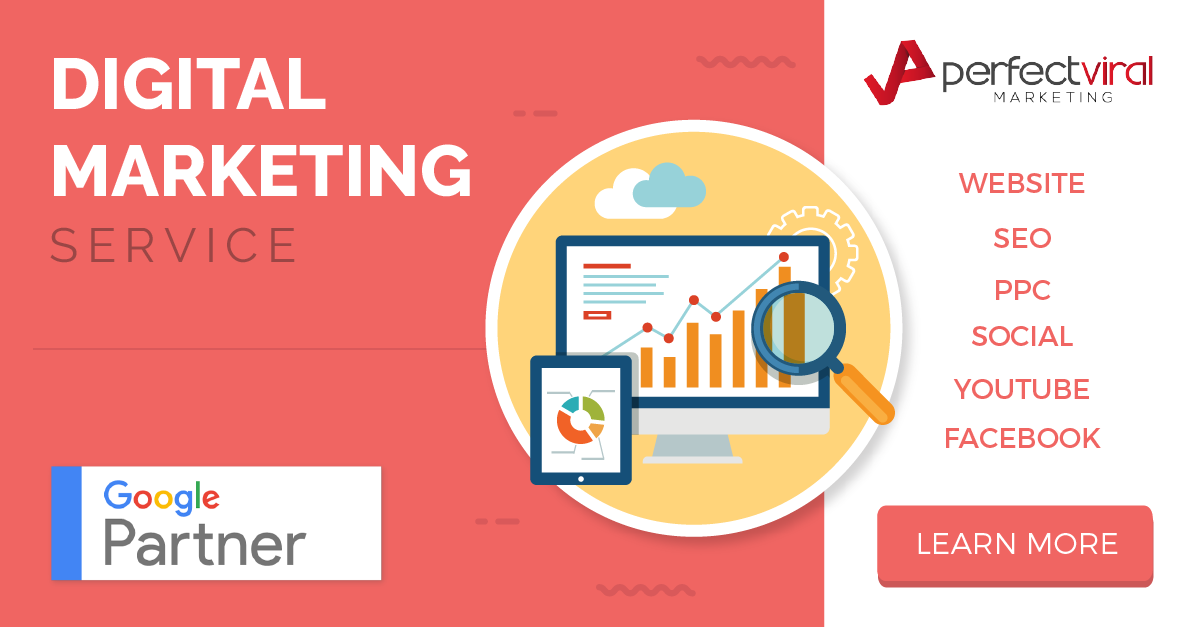 If you're in need of a digital marketing agency that's well-versed in every aspect of the field, then Perfect Viral is, quite literally, the perfect choice for you.
The agency's ultimate goal is to bring happiness and satisfaction to their clients' lives by providing them with customised marketing strategies to help their businesses grow. Given their years of experience, it isn't at all surprising that they can do just that, alongside offering professional and trustworthy work.
Highlights
Search engine optimisation
Google ads (PPC)
YouTube marketing
Facebook marketing
Website design and development
21. KS Global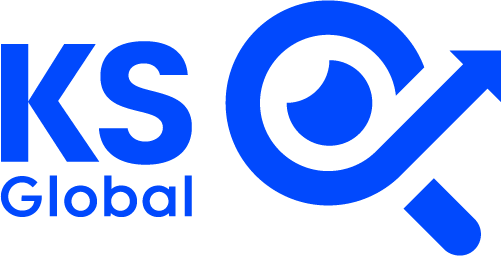 Photo credit: KS Global
BEST FOR
E-Commerce Websites
PRODUCTS
Web design and SEO
WEBSITE
https://ksglobal.com.my/
ADDRESS
Malysia
CONTACT DETAILS
Email: [email protected]

Phone: +6012-7278433

OPERATING HOURS
Contact for more details
KS Global has a critical focus on providing their clients with the best web design, building of an E-commerce website and SEO solutions. They take pride in pushing for innovative website development and digital marketing strategies that delivers actual results for their clients.
Their professional in-house website developers and their freelance website developers constantly sharpen their skills and keep abreast with latest technologies to help their clients achieve their online sales goals year on year. At KS Global, they stay true to their philosophy that effective website and eCommerce solutions combine great web design, user experience, updated technologies and integrated web marketing is the key to success.
Over the years, they have worked with various clients, including startups, small businesses, and large corporations.
Highlights
Helped thousands of companies in Malaysia and Singapore keep a competitive edge in their industry while providing an unmatched level of personal attention and customer support
Leading Website Design and SEO Companies in Malaysia and Singapore
Customer Reviews
Here's a review from one of KS Global's clients:
"With their professional SEO service and strategy, my website has been ranked on the first rank on the search engine and Google search less than a week! KS Global provide me relevant and useful information my content by using SEO keywords and also helped. Highly recommended for the business!!!"

"They are one of the top heat Malaysian web design company based in KL, I'm really happy with the site they did for us, including the brand naming, brand strategy, logo design, visual identity and marketing. Website design, social media management and our SEO. Keep up the good work!"

"KS Global team were very helpful and professional throughout the entire process of my website. Right from the beginning they understood my design concept, that's why they able to build my website quick and meet the timelines. Highly recommended KS Global for you guys!"
22. Inspiren

BEST FOR
Web design and development company in Malaysia
PRODUCTS
CMS website development, e-commerce website development, search engine optimization, Google ads, social media marketing, web application, mobile app, web and email hosting
WEBSITE
https://inspiren.my/
ADDRESS
1-12B-12 & 1-12B-12A, Suntech @ Penang Cybercity, Lintang Mayang Pasir 3 Penang, Malaysia
CONTACT DETAILS
Tel: +60 4-608 3321

Email: [email protected]

OPERATING HOURS
Mon to Fri: 9:00am-6:00pm
Established in 2016, Inspiren is your one-stop digital marketing solution. Their strengths lie in web design, SEO, Google ads, social media marketing, and mobile app creation.
The company's mission is to offer quality service to their business partners. They also strive to provide them with the best online marketing strategies to uplift their business.
As one of the companies for the best website design in Penang, Inspiren is known for exceeding their clients' expectations, meeting their marketing needs one project at a time.
Highlights
Web design
SEM & SEO
Graphic design
Social media
Customer Reviews
Inspiren is recognised by their customers for their professionalism and friendliness, and for being a helpful and responsible company when it comes to their clients. A customer reviewed them and wrote:
"HIGHLY RECOMMENDED!!! I'm glad we made a right choice for our company website design. The outcome exceeded our expectations! Also, I would like to recommend Inspiren.my for the team's (especially Chan & Natalie) prompt respond & good after sales services! Thank youuuu Inspiren, keep up the good work!"
SEO has become the future of business. It's how brands bring in more partnerships and relationships with other businesses and individuals, therefore establishing their reliability and marketability.
So, did SEO improve your business or personal ventures? Leave your comments down below and let us know how it went. We'd love to hear from you!
For a better chance at attracting even more viewers for your website, check out our list of the best website design companies in Malaysia! Most of these also work SEO directly into your website design, giving you an SEO-ready site right off the bat!
23. Digital Marketing Consultancy Sdn Bhd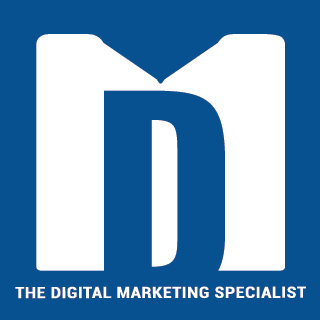 BEST FOR
Digital Marketing Training
PRODUCTS
SEO Training, Social Media Training, eCommerce Training, Google Ads Training, Facebook Marketing Training, LinkedIn Marketing Training, PERKESO/SOCSO Appointed Training
WEBSITE
https://www.dmhubtraining.com
ADDRESS
Pusat Dagangan Phileo Damansara 1
Block E – Level 3, Unit 01 (301)
No.9, Jalan 16/11, Off Jalan Damansara, 46350 Petaling Jaya, Selangor, Malaysia
CONTACT DETAILS
Selangor (HQ):
Tel: (+60)3 7968 2282
Email:

[email protected]



Penang (Branch):
Tel: (+60)3 7968 2282
Email:

[email protected]



Johor (Branch):
Tel: (+60)7 276 2272
Email:

[email protected]

OPERATING HOURS
Mon to Fri: 10:00am-7:00pm
Digital Marketing Consultancy Sdn Bhd is a top-tier company for Digital marketing and training in Malaysia that is known for its competitive staff and well-packaged syllabus. They offer different types of digital training to individuals who wish to know more about digital marketing and companies who wish to elevate their business by incorporating digital marketing.
The company prides itself on a long and successful experience in the field as well as an excellent track record which ensures clients only the best training toward exemplary digital marketing professionals. Furthermore, the staff is also highly recommended and endorsed by certified bodies such as the HRDF and deem them to be eligible in conducting courses such as SEO Training and Social Media Training.
Aiming to transfer digital skills through education, we recommend this company to individuals and companies who wish to steer their business and profession toward the digital marketing field.
Reviews about their services lean toward a comprehensive syllabus that clients are sure to benefit from as they offer both training courses and custom workshops with the best professionals for the client's course.
Highlights
Well-packaged and comprehensive syllabus
Accredited staff
Top tier training courses and workshops
Customer Reviews
Here are some reviews from their clients:
"Very insightful training and I have learnt more than I expected. It is not just the technical part, the trainers are sharing real case studies and marketing strategies. They are all very helpful." – Vincent Tan, Business Owner
"Can't afford to miss a single lesson as every lesson is packed with everything we need to know about digital marketing, amazing, syllabus, dedicated trainers." – Elaine Cheng, Sales Manager
24. EasySEO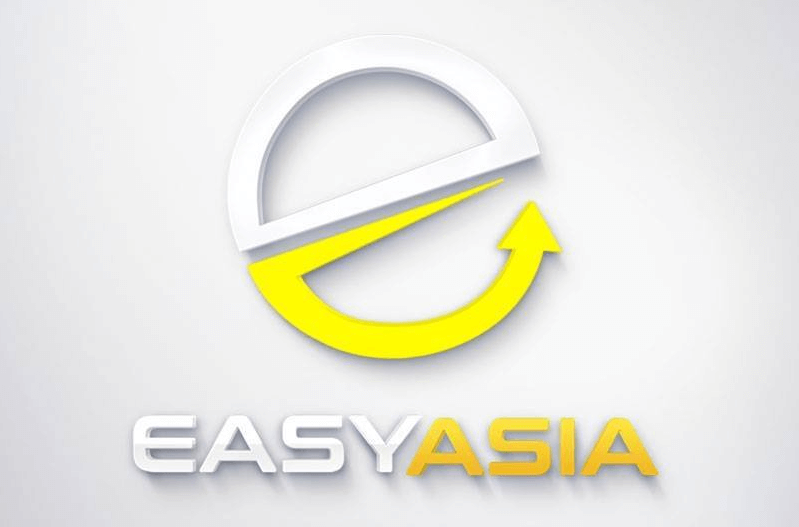 Under Easy Asia Technologies, EasySEO is run by a highly skilled and professional team that specialises in SEO, IT, and digital marketing.
Delivering ROI-focused SEO services, EasySEO manages to bring effective and profitable solutions to clients from different lines of trade.
Having been in the industry for over 10 years, EasySEO is easily one of the companies with the best SEO in Malaysia.
Highlights
Web design and development
Google advertising
Social media marketing
Video marketing
Customer Reviews
Customers are satisfied with both the overall results of the company as well as EasySEO's customer service. Some of them wrote their reviews about the company:
"Excellent Services… Very professional web design and development!"
"Easy Asia not only helps us growth our business, they manage to help us create an image comparable to some big name in town! Thank you Easy Asia!"
25. Business Thrust Pte. Ltd.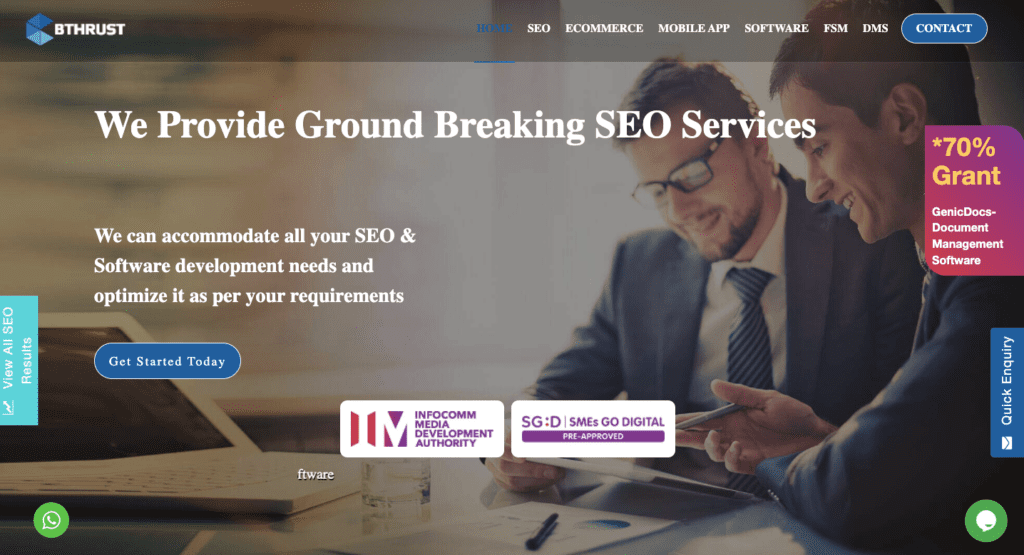 In this day and age, we require the assistance of the digital world to make our companies and businesses known locally and even internationally.
We were fortunate to come across Business Thrust Pte. Ltd.
This company has offices in Singapore and Malaysia to meet all of your Search Engine Optimization requirements.
They provide cutting-edge IT solutions and SEO consulting, as well as website design and mobile app development, all while delivering value and developing long-term relationships with their clients.
When you use their SEO services in Singapore and Malaysia, BThrust guarantees improved search engine rankings. This can be attributed to their highly skilled team, which ensures your brand's visibility by attracting your target audience via internet marketing techniques such as PPC.
Highlights
Digital marketing
Competitor Analysis
SEM & SEO
Great customer service
Customer Reviews
"Best SEO service in Malaysia, amazing results seen within one year. Customer service was excellent, especially from Skelley, she was very friendly, she helped me with every problem that I had and always double checking with me on the content posted. Very punctual with the monthly reports as well! Would recommend if you are looking for SEO services for your company or business :)" – Keith Loo
"Thank you Bthrust for the awesome result to help me to rank the most competitive packaging keyword to the 1st page just within 1 month time. And specially thanks to Skelley for giving me such a good services in explaining the whole process of SEO." – Calvin Oon (Carvin)