The 18 Best Printing Services in Malaysia
Photo credit: Shutterstock
With the best printing services in Malaysia, you can easily produce many of the materials your business needs. These may be catalogues, fliers, posters, product pamphlets, and the like.
If you don't know much about the printing industry and where to find a good printer, though, that's all right. We've gone and done the hard work of finding the top options ourselves!
So now, check out our list of the best printing services in Malaysia below!
1. KL Printing

PRODUCTS
https://klprinting.com.my/products/
WEBSITE
https://klprinting.com.my/
ADDRESS
KL Printing, 17, Jalan Sultan Yahya Petra, Kuala Lumpur City Centre, 54100 Kuala Lumpur, Federal Territory of Kuala Lumpur, Malaysia
CONTACT DETAILS
Tel: +60 3-4821 4048
OPERATING HOURS

Mon to Thurs: 9am–10:30pm

Fri to Sun: 9am–6:30pm
KL Printing offers solutions for printing, advertising, and marketing with unlimited possibilities, made to maximise the potential of your business.
They offer a wide range of services including concept design, production management, and marketing consultation. With the help of their team of professionals, they're always available to give you reliable advice.
As one of the best printing services in Malaysia, KL Printing strives to provide high quality, affordable, and convenient printing services.
Highlights
Free quotation
Marketing materials
Signage and advertising
Customer Reviews
KL Printing is recommended by their customers for their quality service, reasonable prices, and convenient work schedule. They are also praised for offering a large array of services.
Some customers shared their reviews and wrote:
"Visited store to print an eticket from emails, staff were helpful as they let me use a computer to print off what I required, cheap to use computer and printer, very straight forward to use, would go back with anything that I require printing"
"KL Printing offers a very professional printing services. Their staffs are very friendly and helpful. Thumbs up! Keep up the wonderful customer service!"
2. The One Inkjet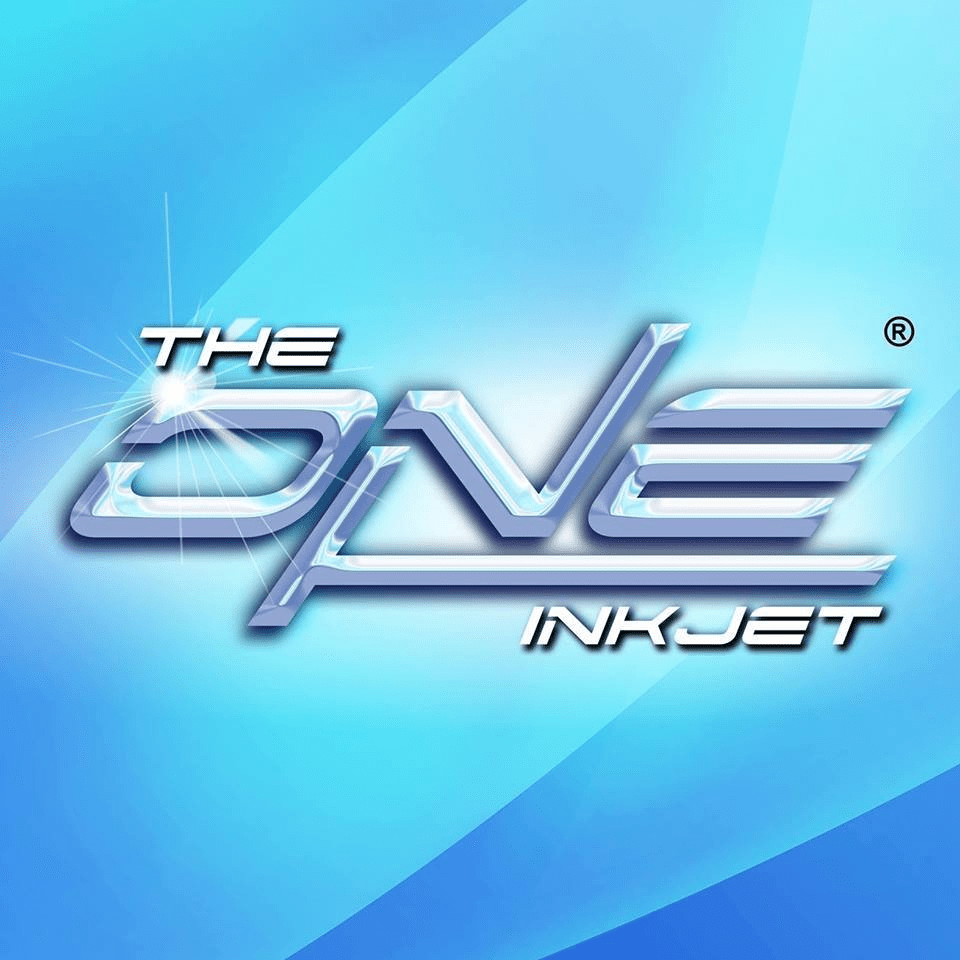 PRODUCTS
Large format printing and exhibition products
WEBSITE
http://www.oneinkjet.com.my/
ADDRESS
NO 10, Jalan Kempas Lama, Off, Jalan Kempas Lama 1, 81300 Johor Bahru, Johor, Malaysia
CONTACT DETAILS

Tel: +60 7-562 5999

Email: [email protected]

OPERATING HOURS

Mon to Fri: 9:00am-6:00pm

Sat: 9:00am-3:00pm
The One Inkjet first opened its doors in 2005. Through the years, they've offered printing services for both big and small businesses and commercial brands.
They are able to meet the needs of their clients when it comes to cost-efficient advertising, thanks to their high-quality large format printing equipment.
And as one of the best printing services in Malaysia, The One Inkjet's goal is to provide quality products at low rates, proving that you don't have to be expensive to be exceptional.
Highlights
Signs & banners
Printing services
Advertising products
3. Arch Print

Photo credit: Arch Print
PRODUCTS
24-hour print shop
WEBSITE
https://www.archprint.com.my/
ADDRESS

Level 2-10 Paragon @ Pan'gaea, Persiaran Bestari, Cyber 11, 63000 Cyberjaya

Block E-03-01 Sunway Geo Avenue, Jalan Lagoon Selatan, Bandar Sunway, 47500 Subang Jaya

CONTACT DETAILS

Cyberjaya: +603-8687-5617

Subang Jaya: +603-58888867

OPERATING HOURS
Depends on location. Learn more here.
ArchPrint is the first 24 hour print shop in Malaysia, a one-stop solution for all your printing, photography, scanning, lamination, copying, binding, graphic and architecture designing needs. Their policy is to work with their customers in a way that will be beneficial to both of parties with regards to cost, time, and quality of the product. Most of their products are available for same day and urgent printing.
They have made an investment in learning about and acquiring the latest technology in this field so as to be one step ahead of our competitors while delivering first-rate print quality.
Highlights
Produces the highest quality product in the least amount of time at a good price-performance ratio
Aims to bring any idea, any project you task us with to its visual, printed form
Customer Reviews
Here's a review from one of Arch Print's clients:
"So thankful I found ArchPrint via google to solve one of my urgent printing for a label. Very responsive and professional. Reasonable price and most of all .. the Speed! The whole order only take less than 30min fr quotation to artwork, delivery details and payment. And label sent to me within the same day (half time to be precise). They can arrange the delivery for you. Basically, all done within finger tips without you leaving the house!"

Here's another one:
"Pretty responsive team with a real genuine attitude and mannerism. Kudos to them! Work is efficiently done too."
4. Print Workz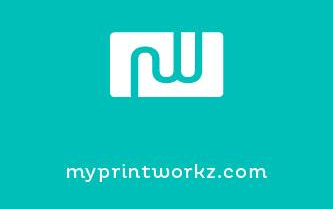 PRODUCTS
Design services for logos, letterheads, brochure/flyers, bunting, cotton t-shirt printing
WEBSITE
http://www.myprintworkz.com/
ADDRESS
Berjaya Times Square, Unit 05-92B, 5th Floor, 1, Jalan Imbi, 55100 Kuala Lumpur, Malaysia
CONTACT DETAILS

Tel: +60 3-2142 3282

Email: [email protected]

OPERATING HOURS
Mon to Sun: 10:00am-7:00pm
Founded in 2003, Print Workz is your one-stop print shop that offers full-colour offset printing and short-run digital printing services.
They cater to clients who are on the lookout for unique customised gifts, as well as entrepreneurs who are in search of printing services.
As one of the best printing services in Malaysia, Print Workz places great focus on the quality of their products and their affordability. That's why they've been able to build a loyal and regular customer base through the years.
Highlights
Business card printing
Banners
Large-format posters
Customer Reviews
According to customers, Print Workz provides helpful and quick comprehensive services. They're also known for doing an amazing job.
Some customers shared their reviews and wrote:
"the printer is very helpful, helped to arrange delivery to me. whole process print & send completed in within 1.5hours! wow! impressed"
"Went there to print some docs, the girls gave good & fast services ?? 4 pages of B&W A4 costs me RM 1.40. File sent through WhatsApp. Good job! Keep it up!"
5. Angel Printing House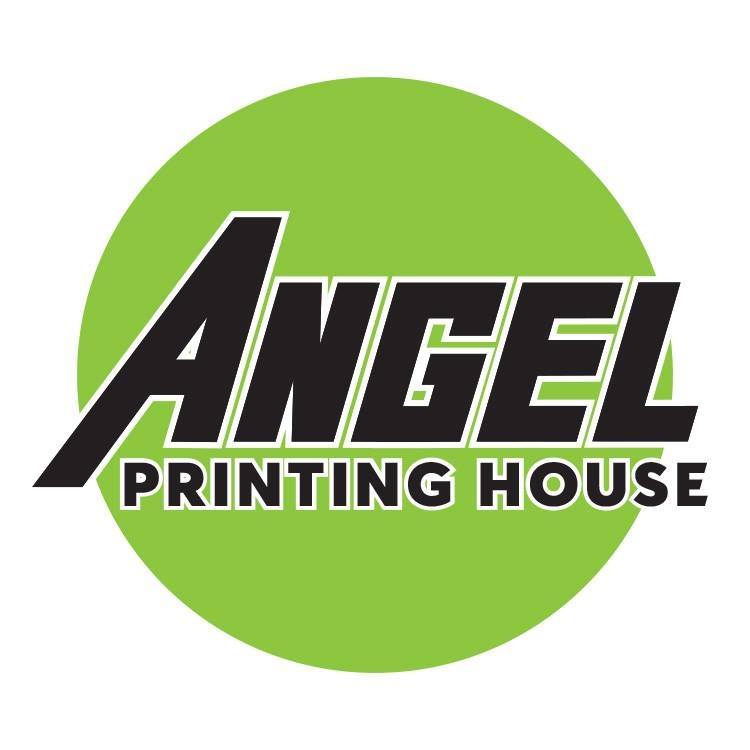 Photo credit: Angel Printing House
PRODUCTS
Digital Printing, Litho-Offset Printing, etc.
WEBSITE
https://www.angelprintinghouse.com/
ADDRESS
No. 1-1 Jalan PJS 11/28, Bandar Sunway, 47500 Subang Jaya, Selangor.
CONTACT DETAILS
Telephone: 03-5613 4512.
Mobile/ Whatsapp: +6010-212 3899
Email:

[email protected]

OPERATING HOURS
Monday-Friday: 9AM-7PM, Saturday: 9AM-1PM
Angel Printing House provides the best digital and litho-offset printing to its clients. This printing house knows the struggle of a person with a jammed printer; that is why ensuring their printing quality is their utmost priority to provide the customers with the satisfaction they deserve.
You can print different files and documents such as business cards, magazines, brochures, business documents, paper bags, brochures, and they even do binding for your books and files! To see the quality of their service, visit their website at https://www.angelprintinghouse.com/.
Highlights
Kementerian Dalam Negeri Approved
Offers different paper sizes and format for printing
Customer Reviews
Here's a review from one of Angel Printing House's clients:
"Nice printing quality and good services ???" – Nicholas Jia Wei
Here's another one:
"Great service and quality! Their staff and boss are very helpful and friendly ?? Highly recommend!" – Melissa Ding
6. Q Print Station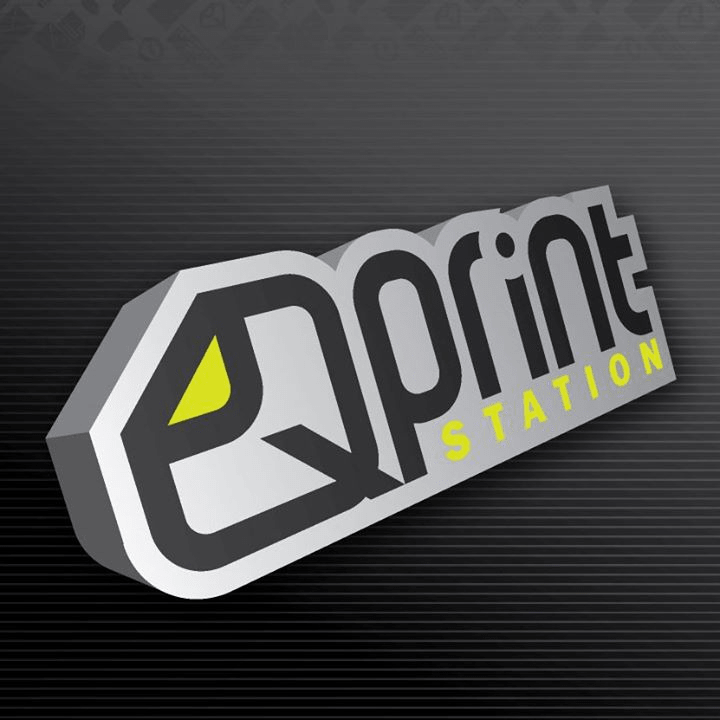 Q Print Station offers design and print services as far back as 2005. They are focused on giving clients an efficient way to conceptualise ideas between the designer and the customer.
They are then able to print out your ideas with the use of well-thought out designs, bringing your products to life in front of your very eyes.
As one of the best printing services in Malaysia, Q Print Station has a variety of products ranging from something as small as business cards to something as big as backdrops.
Highlights
Name card
Rubber stamp
Sticker
Customer Reviews
Q Print Station is recognised by their customers for their convenient service, friendly staff, excellent customer support, and reasonable prices.
Some customers shared their reviews and wrote:
"So nice. Staffs are alway kind and trying to helping me. And so cheap as well. Thank you always!"
"Printed synthetic sticker on the spot at reasonable price and they even recommended cheaper options .. No need few days to wait. Fast and skilled artwork designer."
7. KL Offset Press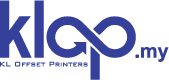 KL Offset Press or KLOP is an all-inclusive commercial printing company specialising in online printing services, bindery, and mailing services.
They have total access to large-format UV flatbed, sheet fed digital, and litho offset presses, to give their clients complete printing services.
KL Offset Press is considered one of the best printing services in Malaysia because of their goal to bring superior printing and packaging services to the local and global markets. As you can see from their equipment, they strive to live up to that mission!
Highlights
Business cards
Booklet covers
Certificates
Customer Reviews
Not only is KL Offset Press recommended by their customers for their nice service and quality products, but they're also recommended for their reasonable prices.
Some customers shared their reviews and wrote:
"One stop printing & design service company with good and professional dedication to their business and clients. Highly recommended for any printing solution!! 5 stars *****"
"Accept still. Company profile printing is very beautiful. Office was just as beautiful as it was."
8. Success Printing & Packaging
Photo credit: Success Printing & Packaging
Success Printing & Packaging is a company that provides printing and packaging services. Their main office is located in Kuala Lumpur, Malaysia.
In their 18 years of experience, they have slowly but surely created a team full of talented and skilled people. They specialize in many things like digital and UV printing of paper boxes and many more.
Highlights
Reasonable price
Committed and determined
Professional and skilled workers
9. CLIOART PRINTING SDN. BHD.

Photo credit: CLIOART PRINTING SDN. BHD.
ClioArt Printing & Design offers high-quality printing services for their clients' needs. To achieve long term relationships with their customers, they make sure that every transaction turns out good.
They are a printing company with affordable prices and great quality products. To them, your satisfaction is their success.
Highlights
Accommodating staff

Wide range of services

Good price, good quality
Customer Reviews
Here's a review from one of CLIOART PRINTING & DESIGN's clients:
"Very helpful in accommodating to my printing needs. A wide variety of printing options. Did both my posters here for local and international presentations and very pleased with the quality" – Michelle Eng
Here's another one:
"Good service and one stop printing choice! Good location and various choice for printing??" – Werry Chong
10. PrintingToYou.com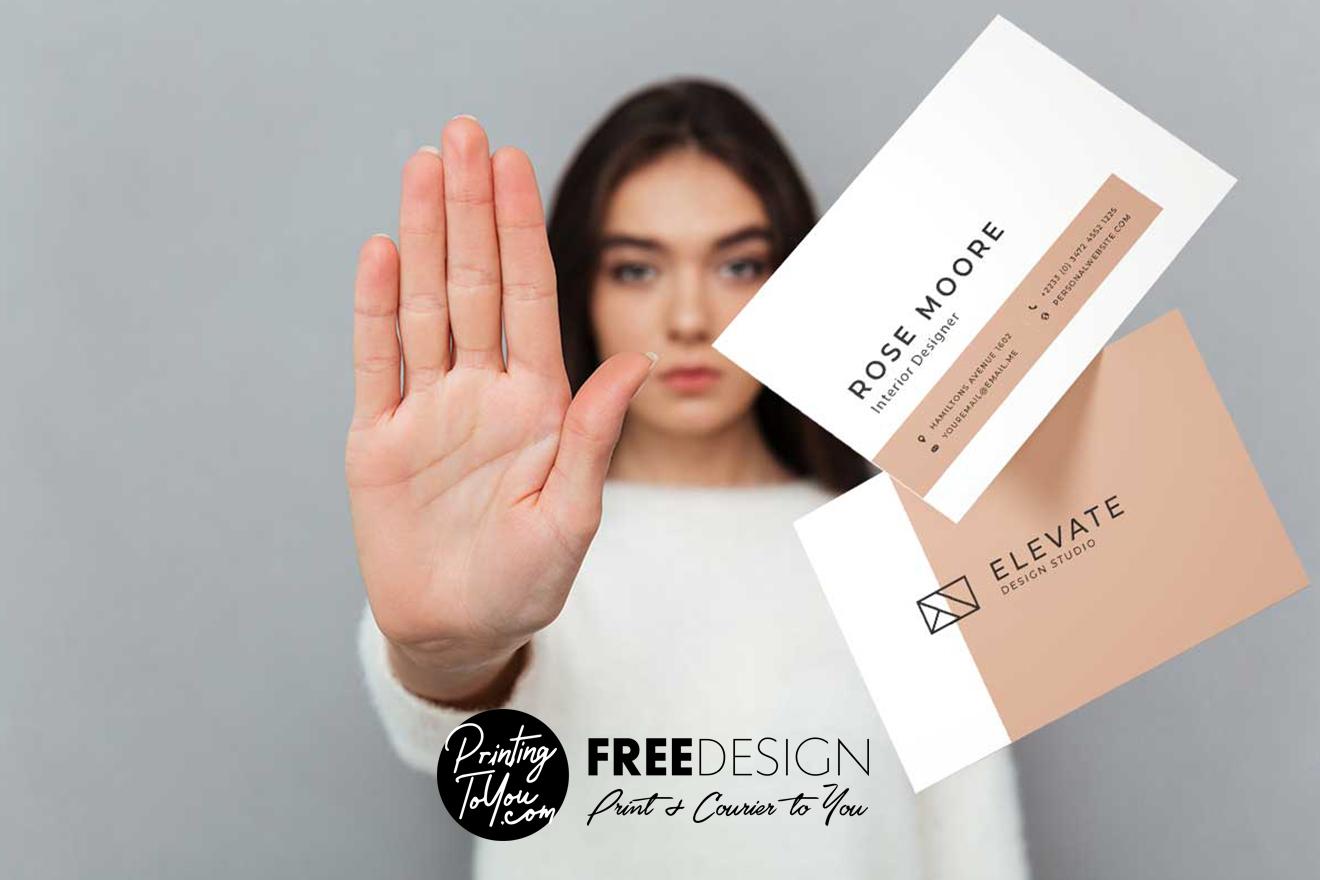 Photo credit: PrintingToYou.com
PRODUCTS
Name Card, Business Card, Flyer, Brochures, Leaflet, Pamphlet, Bill Book, Invitation Card, Calendar, Letterhead, Envelope, Folder, Hand Fan, Label Stickers, Paper Bag, Window Sticker, Wire-O Notebook, Event Ticket, Coupon, Record Card, Banners, Bunting, and Posters
WEBSITE
http://www.printingtoyou.com/
ADDRESS
No. 56 & 58, Jalan Ampang, Kampung Masjid Jamek, 31900 Kampar, Perak, Malaysia.
CONTACT DETAILS
Customer Service : +6 016 550 6859 / +6 05 466 7954
OPERATING HOURS
9.00 am – 6.00 pm Monday – Friday
9.00 am – 1.00 pm Saturday (Public Holiday OFF)
PrintingToYou.com is a website about Printing Services. From 2006 to the present year, they have accumulated 38,000 customers.
Their team has many years of experience in the printing industry and knows that many people's printing problems are design problems. PrintingToYou.com helps the boss solve printing problems.
PrintingToYou has established a website to widen their reach and provides free design services, printing services, and courier services to your doorstep.
Highlights
Since 2006
Free Design Service, Printing Service & Courier to Your Doorstep.
Customer Reviews
Here's a review from one of PrintingToYou.com's clients:
"Customer Service are 6 Star ! Highly Recommend ! Name Card delivery within 24hours ! Top Quality ! Sales Staff name TENG are one of the best ! will come back for more name card , sure sure"
Here's another one:
"The posters and flyers designed here really help in my university event. Tickets also very nice ?"
11. Linocraft Printers Sdn. Bhd.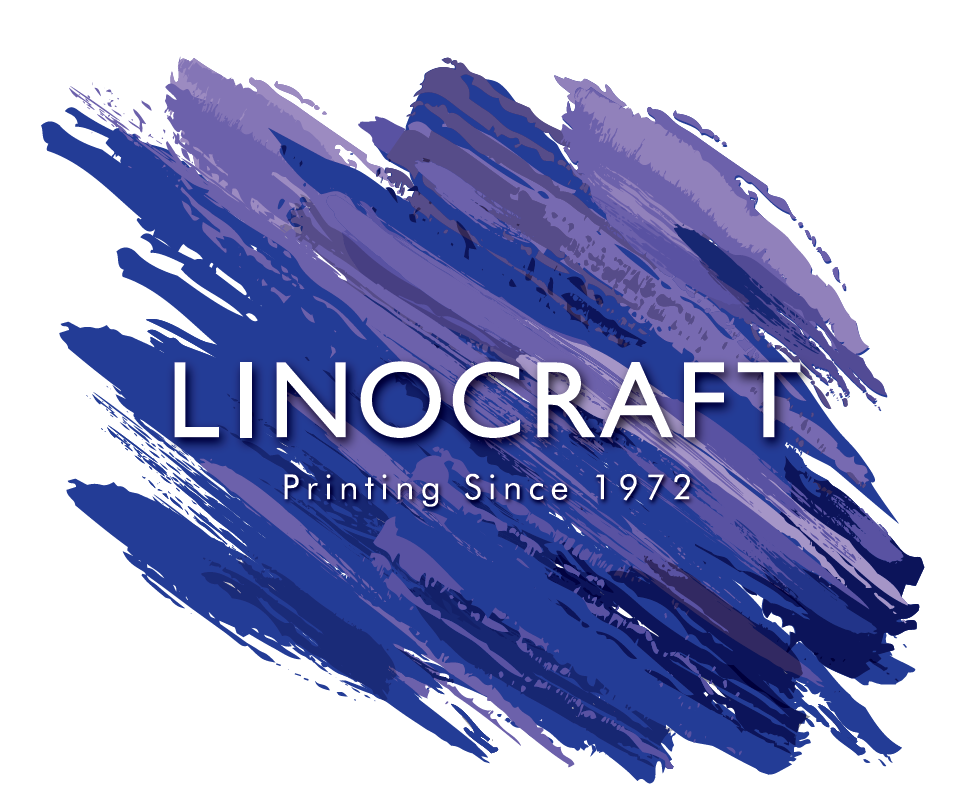 Photo credit: Linocraft Printers Sdn. Bhd.
PRODUCTS
Design and Solution
WEBSITE
https://www.linocraftprinters.com/
ADDRESS
Lot 1769, Jalan Belati, Off Jalan Kempas Lama,
Taman Perindustrian Maju Jaya,
81300 Johor Bahru, Johor Darul Takzim, Malaysia.
CONTACT DETAILS

+607 554 0090 | +607 554 8311

OPERATING HOURS
Contact for more details
At Linocraft, they don't see packaging as just paper materials. It's the presentation of packaging that signifies the brand and influences consumer behaviour. Linocraft has emerged as Malaysia's foremost provider for premium printing and packaging solutions. With undivided focus on service quality and unprecedented product innovations, Linocraft has reached the pinnacle of the offset print and packaging industry.
Linocraft functions integrally as a one-stop solutions provider from design and solutions, prototyping and product engineering to printing and packaging production. They are positioned to induce co-branding and strategically reinforcing with our clients and partners on shared frequencies to achieve cohesive success.
Highlights
Premium offset printing & packaging solutions provider
Largest offset press in South East Asia
Integrated facilities in Malaysia and Philippines
Design & creative solutions
12. Manxeon Display System & Printing Services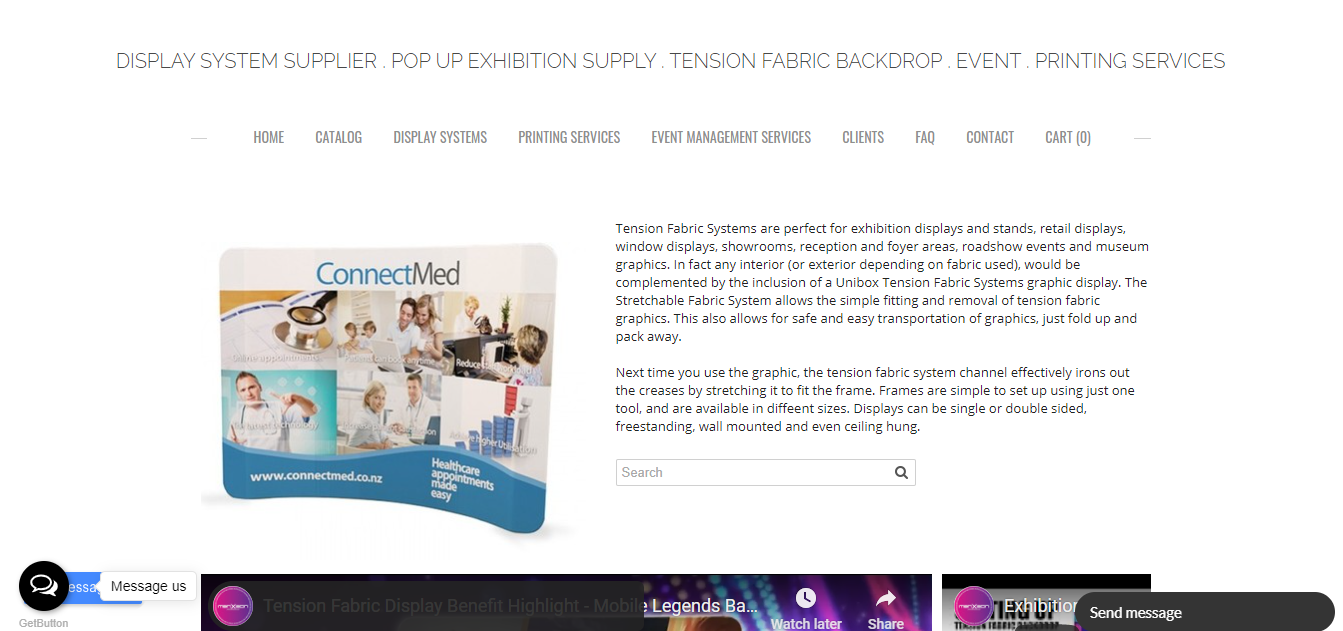 Photo credit: Manxeon Display System & Printing Services
PRODUCTS
WEBSITE
https://www.manxeon.com/store/c30/Tension_Fabric_Backdrop.html#
ADDRESS
Showroom Address
No. 28, Dataran Mentari, 3rd Floor, Jalan PJS 8/18, Bandar Sunway, 46150 Petaling Jaya, Selangor
CONTACT DETAILS
Office: +6 03 5611 8433 – Office
H/P: +6 016 368 9939 – Sales
H/P: +6 012 3419 149 – Sales

[email protected]

[email protected]

OPERATING HOURS

Office Hour

Monday – Friday 10am – 6pm
Saturday – 11am to 3pm
Sunday – Off

Collection Hours

Monday – Friday 4pm – 6.00pm
Saturday 11am – 3pm
Sunday Off
Manxeon Display System supplies pop up display system, backdrop, bunting stand, graphic standee, brochure holder supply, and more.
For their printing services, they offer namecards, A5 and A4 flyers, booklet printing, brochure printing, and other services.
Make sure to give them a contact whenever you're in need of a display or printing service!
Highlights
Wide variety of services
Affordable
Also offers Event Management Services
13. Asia Printmart Sdn Bhd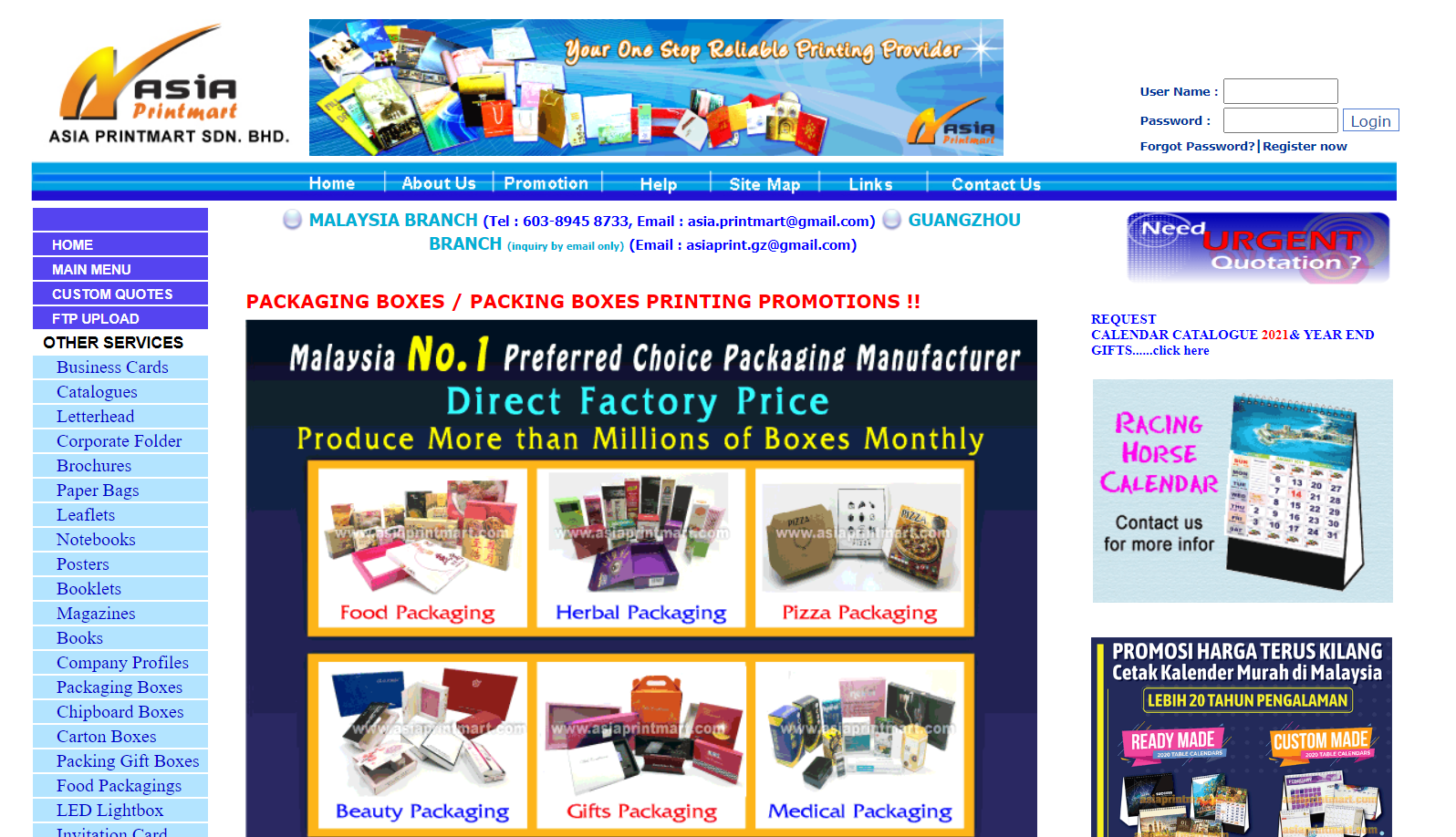 Photo credit: Asia Printmart Sdn Bhd
PRODUCTS
Printing Services
WEBSITE
http://www.asiaprintmart.com/
ADDRESS
42, Jalan PBS 14/4, Taman Perindustrian Bukit Serdang, 43300 Seri Kembangan, Selangor, Malaysia.
CONTACT DETAILS
(6) 012 – 387 0303
(6) 012 – 328 5997
OPERATING HOURS
Contact for more details
Asia Printmart Sdn Bhd can help you print brochures, letterheads, business cards, carton boxes, booklets, magazines, and more. Regardless of your specifications, their team will ensure that they will deliver everything according to your requests.
They have a wide range of items that they can print for you. However, the formatting of their website may make it overwhelming for some to navigate it and look for what they need.
Nonetheless, the quality of their output makes them a strong contender for why we've placed them on our list.
Highlights
Wide variety of printing services
Reasonable rates
14. Kedai Cetak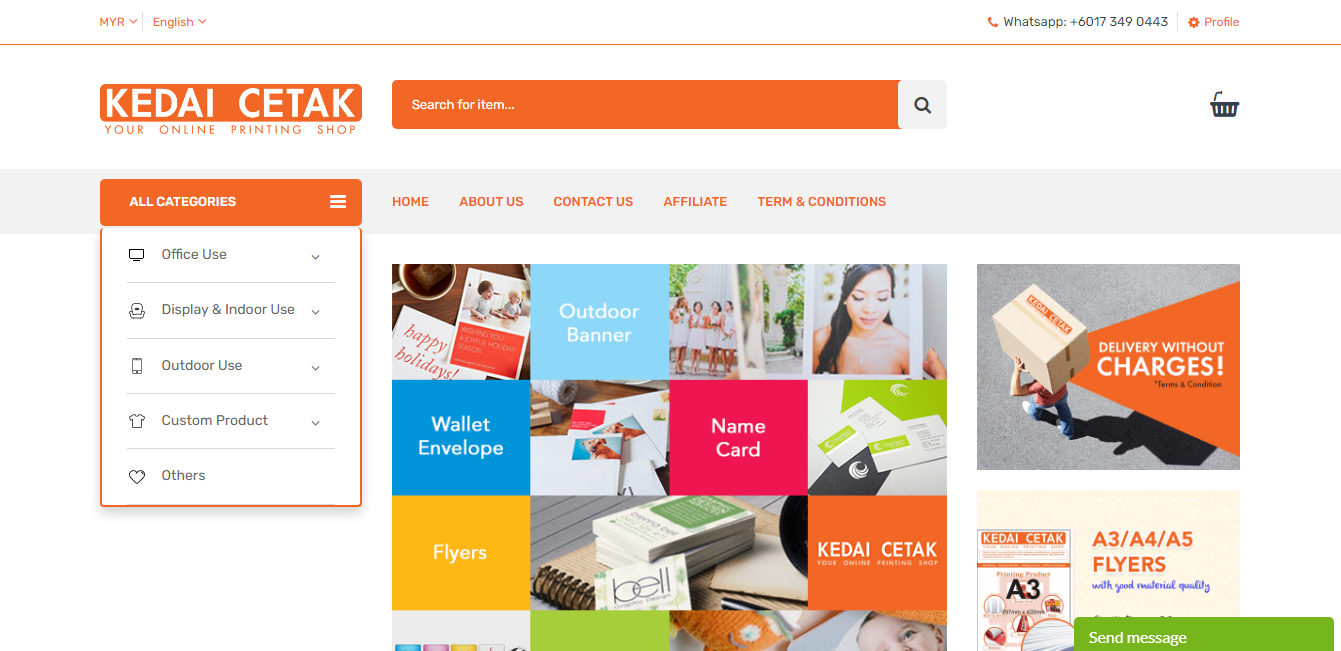 PRODUCTS
Business Cards, Flyers, Posters, Letterheads, Banners, Bunting, Display Stands, 3D Pop Up Systems, Roll Up Stands, Bag Stands, A Frames, Beach Flags, Stickersm Lucky Draw
WEBSITE
http://kedaicetak.com.my/
ADDRESS
OSB International Marketing Sdn Bhd (1256534-A) AS48a, Jalan Hang Tuah 3 Taman Salak Selatan 57100 Kuala Lumpur
CONTACT DETAILS

Tel: +603 7980 0618

OPERATING HOURS

Mon to Fri: 9:00am – 6:00pm

Sat: 9:00am – 1:00pm
Kedai Cetak is a your go-to provider when it comes to excellent and high-quality printing needs with a wide range of variations which you can choose from. All of which is done in the same location to ensure quality control and delivery as soon as your product is done.
Established way back in 2016, they have a wide selection of inkjet printers which has the ability to print almost anything on your desired paper surface which is available. Furthermore, you can also customize your print-out when it comes to the size yet still have high quality resolution when printing images of your choice.
They are always on-point when it comes to the latest and most innovative large-format inkjet printers which can print a variety of forms such as tarpaulins, stickers and boards among others. They also have superb material finishing in which they use their roller laminators for an outstanding finish and extra protection so that your print-out lasts longer.
We recommend this shop for your printing needs since it is ISO certified and is always up-to-date on the latest printers to offer you high-quality printing services at all times at a timely manner.
Highlights
High-end inkjet printers
Wide range of products
ISO Certified
15. hellosticker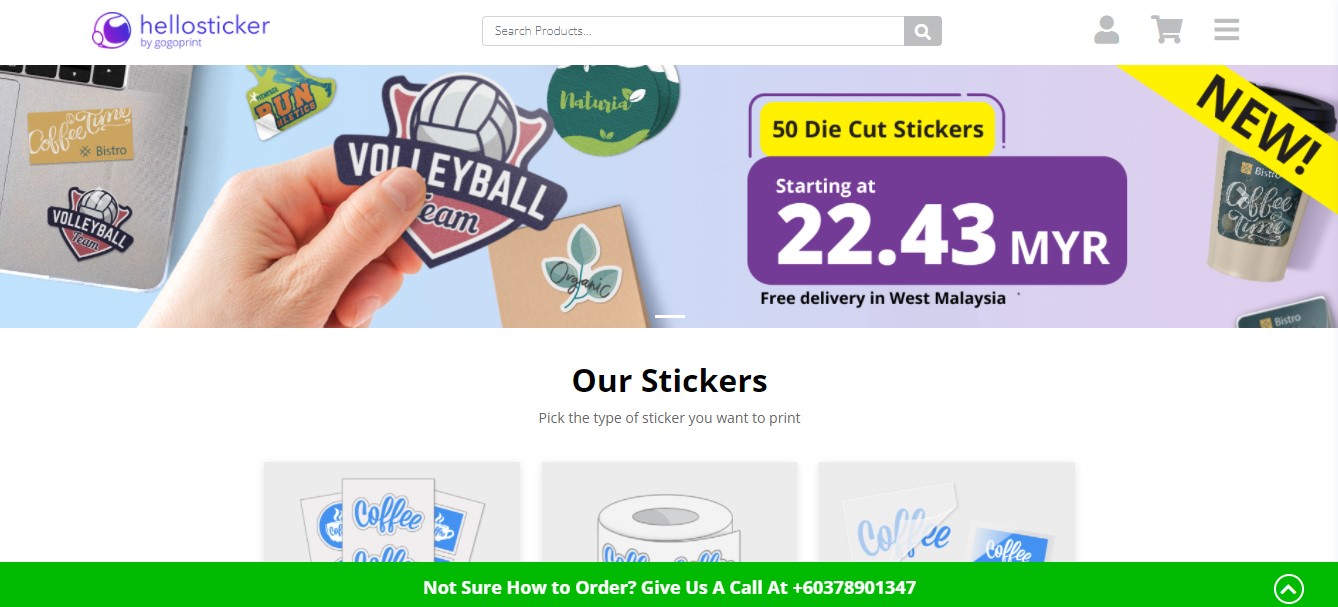 PRODUCTS
Stickers on a Sheet
Roll Stickers
Individual Stickers
Business Cards
Flyers
Leaflets
Digital Booklets
Postcards
Greeting and Invitation Card
Gift Vouchers
Coupons
Bookmarks
Posters
Bill books
Tags
WEBSITE
https://www.hellosticker.com/my_en/
ADDRESS
Kuala Lumpur
CONTACT DETAILS

+60378901347

OPERATING HOURS
Contact for more information
hellosticker is a part of a bigger team neamly Gogoprint Gourp. What sets them apart is that they are completely dedicated to sticker printing only.
In comparison to other shops, their Gogoprint website provide an easy way for their customers of all sizes and levels of printing knowledge to order online.
They are perfect for companies and organization of all sizes for they have convenient and affordable mass customization services.
Another reason why we can recommend them is because is you want to see a few of their samples first, you may easily request for them. Simply fill out their request form and they will get samples shipped right over to you.
Highlights
Extensive range of services
Cheaper in comparison to other shops
16. Ontimeprint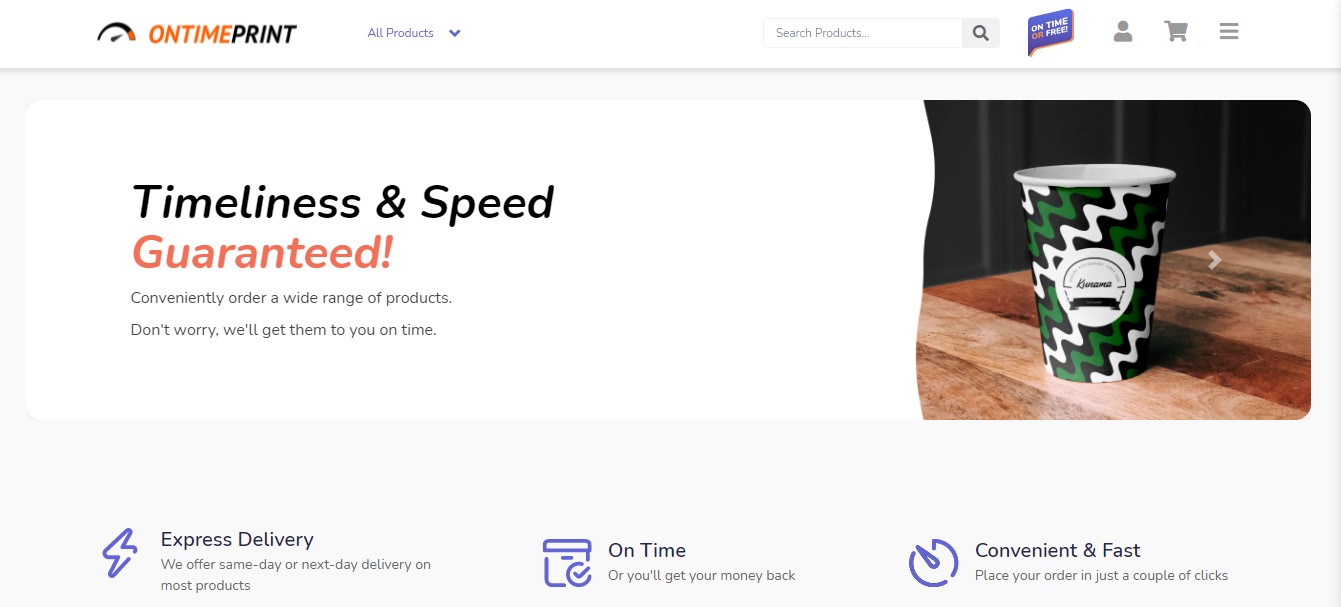 PRODUCTS
Business Cards
Stickers
Flyers
Greeting and invitation Cards
Bookmarks
WEBSITE
https://www.ontimeprint.com/my_eng/
ADDRESS
Kuala Lumpur
CONTACT DETAILS

+60378901347

OPERATING HOURS
Contact for more information
Ontimeprint is your go-to printing shop if you are looking for a quality printed product of your choice. They understand just how important time is for you and so they are committed to bringing you your products on time.
They feature a wide variety of printing methodologies which you can choose from to get your desired finish. Furthermore, they offer all of these at competent prices and surely within your budget.
The company is comprised of specialists who know their way around the field and excel in applying in every job they handle. Their team is more than willing to guide you every step of the way and make sure that you enjoy your experience with them as well.
We recommend this printing shop due to their careful attention to detail that ensures that you get exactly what you paid for.
Highlights
Whether it's digital printing, offset printing, or inkjet printing, they can do it all
Free Quotation
17. FLEXISPRINT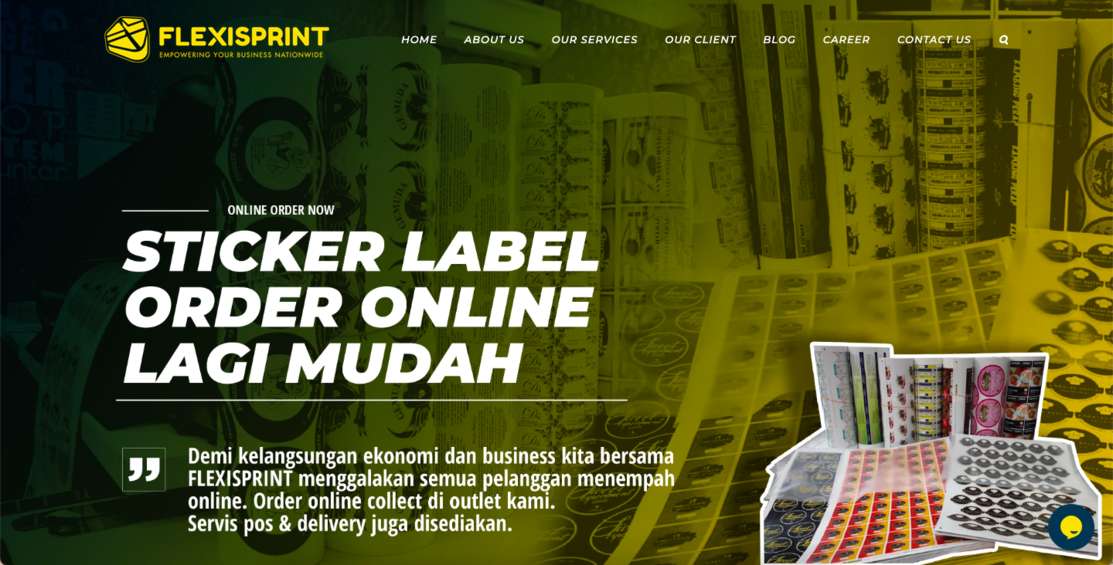 PRODUCTS
Large Format Printing, Sticker & Label Printing, Digital & Offset Printing, Corporate Gift Products, Business Accessories, Wedding Card Products, Packaging & Box Printing, Sampul Duit Raya, Display Item Product, Flyers & Brochures, Signage, Walk in Service
WEBSITE
flexisprint.com/
ADDRESS

FLEXISPRINT Seksyen 2

No 14, Jalan Bunga Tanjung 2/16, Seksyen 2, 40000 Shah Alam, Selangor

CONTACT DETAILS

+60 11-2013 2991

OPERATING HOURS
9:00 AM to 6:30 PM
FLEXISPRINT knows that one way to help grow your business is to have the best promotional materials. That's why they've been empowering businesses through their printing services for more than 15 years.
They can do business cards, corporate gift products, box and packaging printing, signages, flyers and brochures, and a whole lot more!
Don't worry if you don't need anything for a business because they also do printing for more personal materials like wedding card products, calendars and notepads.
A walk in service is also available if you need fast services like document printing, binding, laminating, scanning and photocopying. Whatever printing job you need to get done, we're sure they can do it for you.
They pledge to only produce quality products with outstanding finishing. To stay true to this, they even have a money back guarantee if you're not satisfied.
Timely delivery of your order is another thing they promise. They'll make sure it's completed by the agreed date and will be ready to be self-collected or delivered to you.
There are a few people who have complained about slow responses and encountering lousy staff. However, from most of what we've seen, customers commend their products, staff and services more often than not.
Highlights
Wide range of services for business materials, wedding cards, walk in services, etc.
Quality products
Commendable service
18. Print Art Crow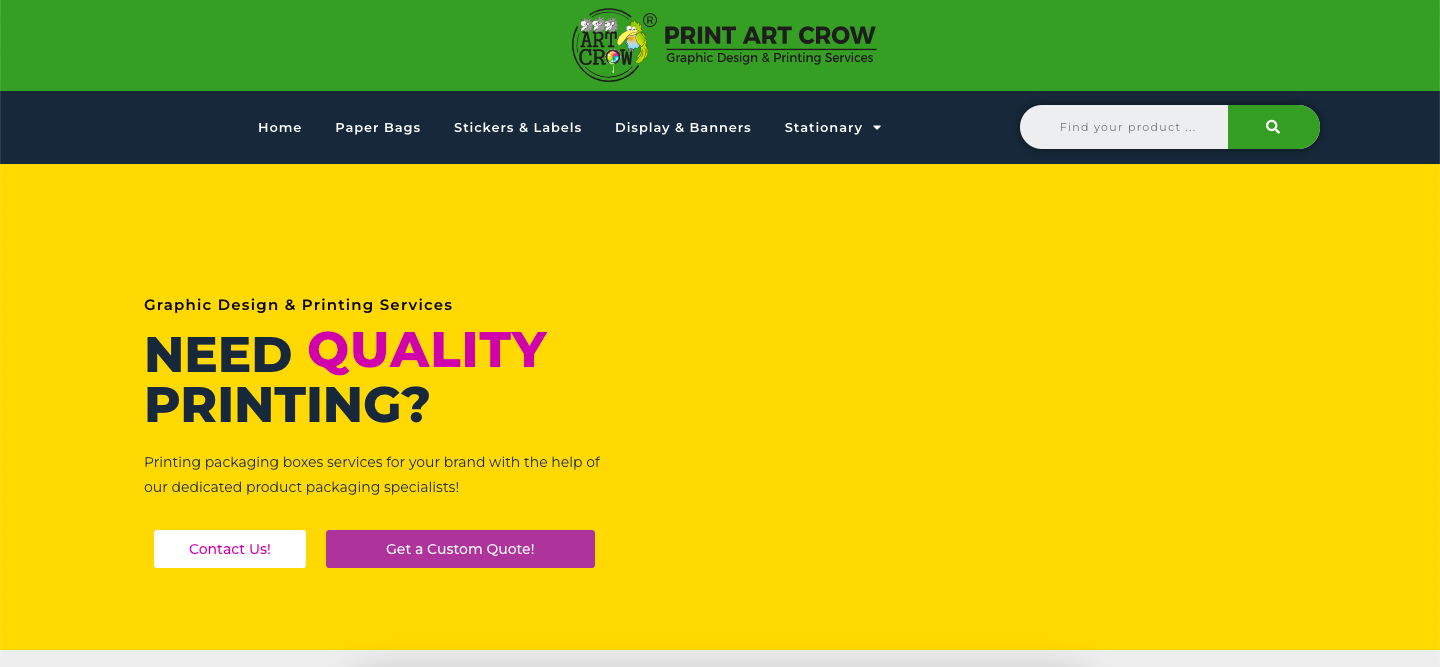 | | |
| --- | --- |
| PRODUCTS | Graphic Design and Printing Services for: Paper Bags, Stickers and Labels, Display & Banners, Stationary |
| WEBSITE | https://print-ac.com/ |
| ADDRESS | Contact for more details |
| CONTACT DETAILS | |
| OPERATING HOURS | Mon – Fri: 10:00 – 18:30 |
Print Art Crow specializes in making different printing products which includes product stickers and labels, packaging product boxes, paper bags, business stationary, booklets/catalogs, and display and bunting banners.
They offer different printing methods, namely digital, offset, and inkjet printing.
What we think is great about them is that they offer a free sample pack that contains different products, paper types and lamination for you to see the differences and know what you want.
In a fast-paced world, they know that a fast turnaround time is needed and this is what they promise with most of their products. In many of their locations, same day delivery is possible.
Speaking of delivery, they have free standard shipping (2-3 working days) for orders more than RM500 and same-day print and express shipping (delivery next working day).
They're used to tight budgets and deadlines, so they've mastered how to save both time and money without compromising quality. This is why we didn't miss out on the chance to add Print Art Crow to this list.
Highlights
Printing and graphic design services
Offers digital, offset, and inkjet printing
Fast turnaround time
Free standard shipping for orders more than RM500
Whether you're in need of printing services to take care of your newsletters, business cards, or sticker labels, leave it to the professionals. They'll take care of all your printing needs.
Were you able to find the printing shop you were looking for? Leave your comments below and let us know how it went. We'd love to hear from you!
In addition, if you want to take your business advertising to the next level, check out our list of the best advertising agencies in Malaysia.