9 Best Scandinavian Interior Designs in Malaysia
Featured Image Source: Naomi Hébert via Unsplash
The neat look to Scandinavian architecture makes Scandinavian-styled rooms calming spaces. Luckily for those looking to adopt this, there are many firms that can make possible the best Scandinavian interior design in Malaysia.
With this informative list of firms below, you can consider yourself a step closer to a home, office, or business with a true Scandinavian design.
1.  ATAP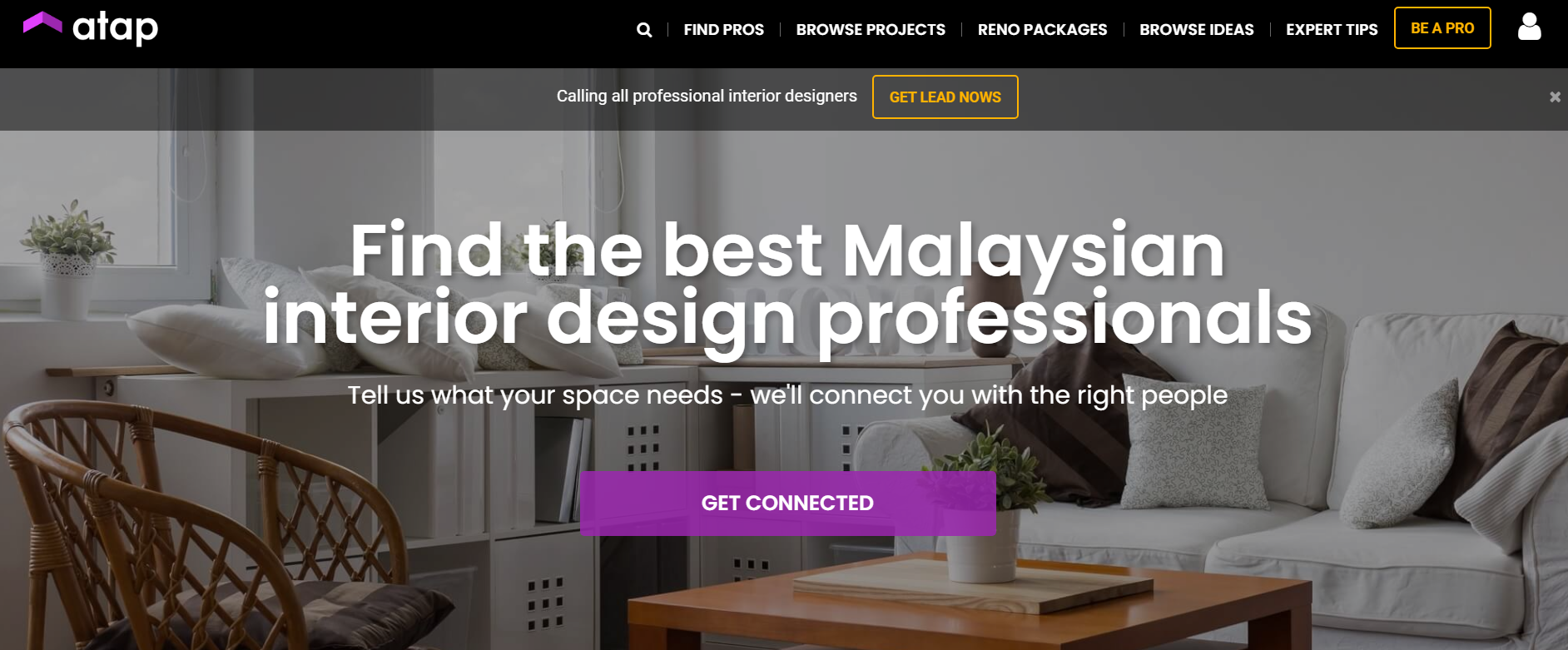 BEST FOR:
Interior design and renovation consultation service
PRODUCTS:
Apartments, bungalows, condominiums, and more
WEBSITE:
ATAP
ADDRESS:
Malaysia
CONTACT DETAILS:

 

Visit their website
Designing interiors so that they have the Scandinavian style is no easy feat. You have to take into account various things, such as the colors, shape of the tables, structures of the chairs, and more.
This is where ATAP can help you. They are an interior design and renovation consultation service that can help you look for a professional who can decorate your home or office so that it is characterized by minimalism, simplicity, and functionality– all the factors that are found in Scandinavian interior design.
Unlike other companies, when you work with them, you can expect that they will take into account your various insights when providing you with a list you can choose from. This includes what your property type, size, and location is as well as your budget and preferred interior style.
We definitely recommend them if you want to figure out how to make the best out of your space!
Highlights
Offers free quotes
Wide range of interior designers to pick from
Prompt services
2.  Qanvast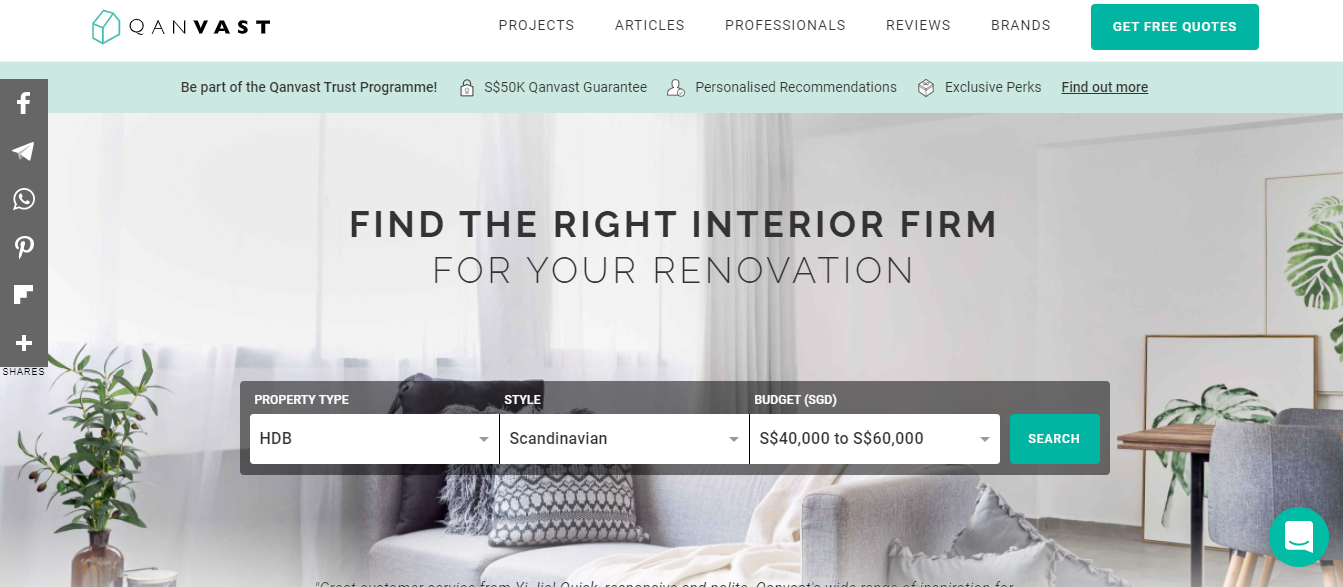 Qanvast is a go-to platform for homeowners to browse home ideas, find a local interior firm, and read blogs about budgeting, decorating, and more by other homeowners.
We definitely recommend visiting their website when in need of interior design services since you can choose from their wide range of designers that suits you the best. Unlike other websites, if you request a non-obligatory quote from them, they will help and guide you through your renovation process.
What's unique about them is that homeowners who engage a recommended interior designer following a quote request, are eligible for the Qanvast Guarantee, which protects up to S$50,000 of your renovation deposits. Unfortunately, this is only available in Singapore and Malaysia.
With four simple, easy steps, you will be able to find the best design firm for you!
Highlights
Offers a lot of interior design firms
Wide price range
Has blogs that can help homeowners
3.  Boldndot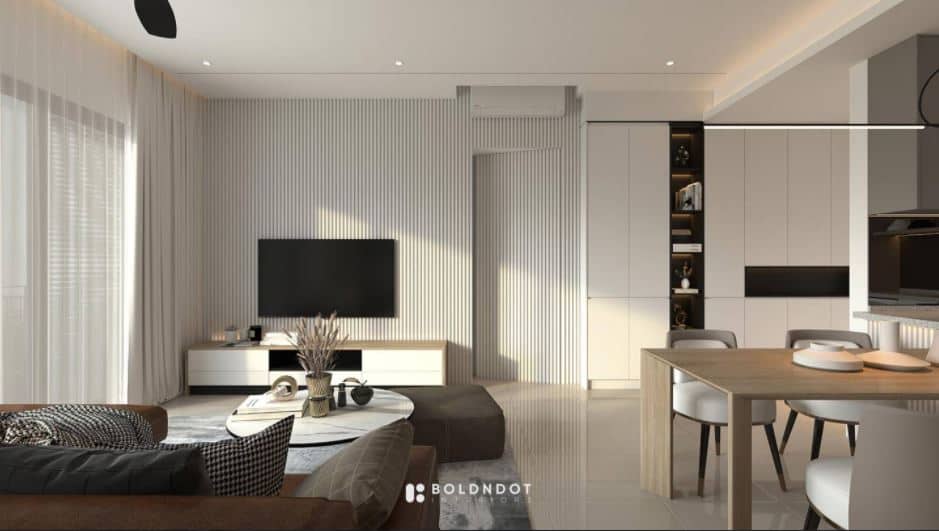 Boldndot, or simply BND, is a Kuala Lumpur-based interior design company that offers the best Scandinavian interior design in Malaysia.
Favoring simple and neat interiors, BND creates inspiring and practical interior design for their retail, food and beverage, and residential clientele.
An established residential interior design expert, BND beautifies all kinds of homes. These include apartments, condominiums, landed houses, and private bungalows.
The firm takes pride in their meticulous placement of elements and careful selection of lines and colors.
Highlights
Neat interiors
Practical design
All kinds of homes
Attention to detail
4.  Msquare Creation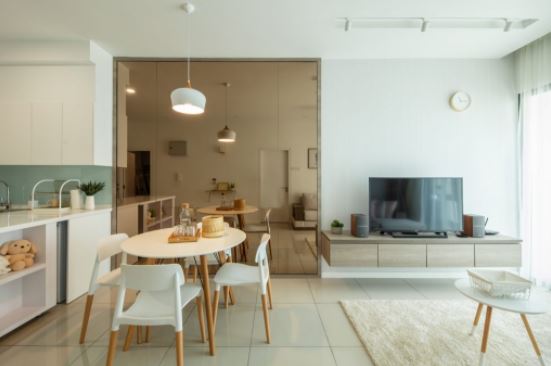 Msquare Creation has taken on various private and commercial projects since its founding in 2015.
The firm puts an emphasis on good communication with clients. They claim that their collaboration with their clients enables them to come up with great results.
To provide their clients some of the best Scandinavian interior designs in Malaysia, Msquare Creation sees their projects through the client's point-of-view. This gives them excellent insight into their clients' needs and preferences.
Highlights
Good communication
Collaboration with clients
Client point-of-view approach when on the job
5.  Moonlit Creations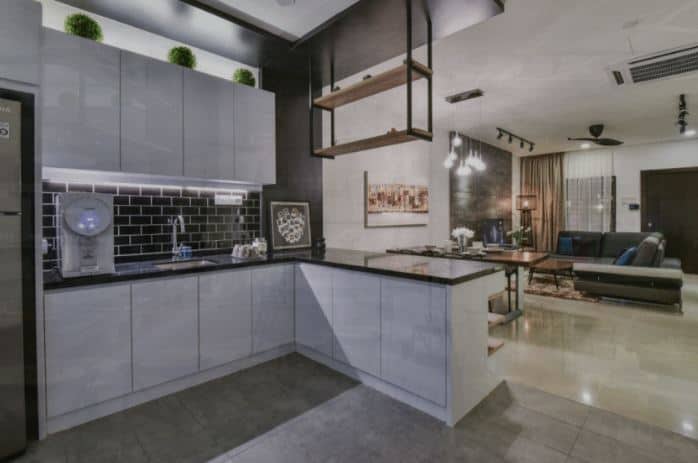 Moonlit Creations was awarded the Designer of the Year Award for Residential Properties in 2015. The interior design firm is truly deserving of the award as it seeks to create timeless spaces that are not only aesthetically pleasing, but also functional.
Proving themselves to be human-centric, Moonlit Creations engages their clients in every aspect of a design project. That's a big part of why so many recommended them to us when we asked around for interior designers in Malaysia.
Highlights
Designer of the Year for Residential Properties in 2015
Timeless spaces
Engages clients
6.  Pocket Square
People looking to hire a firm for the best Scandinavian interior design in Malaysia are sure to be impressed by Pocket Square's impressive portfolio of clean, minimalist, and modern designs.
Pocket Square promises their clients a clear, fuss-free process. Their attention to detail involves giving ample attention to their clients.
They are also set to offer a wide range of locally-designed, custom furniture pieces. This just shows their dedication to creating compact homes.
Highlights
Clean, minimalist designs
Custom furniture
Attention to clients
7.  Studio BEVD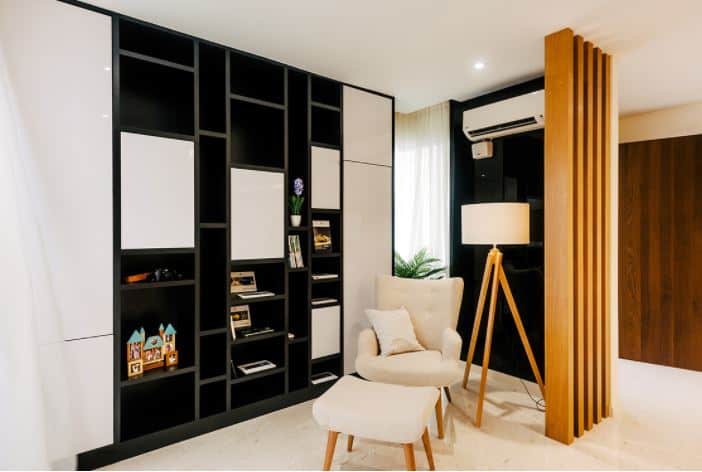 Studio BEVD treats their interior design projects as a form of virtual storytelling. Their team of young Arts, Design and Architecture professionals allows them this unique approach to interior design.
They take the best Scandinavian interior design in Malaysia a step further with this vision to create stories.
Studio BEVD is also committed to understanding their clients' experience of their space to come up with meaningful and timeless designs.
Highlights
Virtual storytelling
Unique approach
Understanding clients' experience
Meaningful, timeless designs
8.  Kortstudio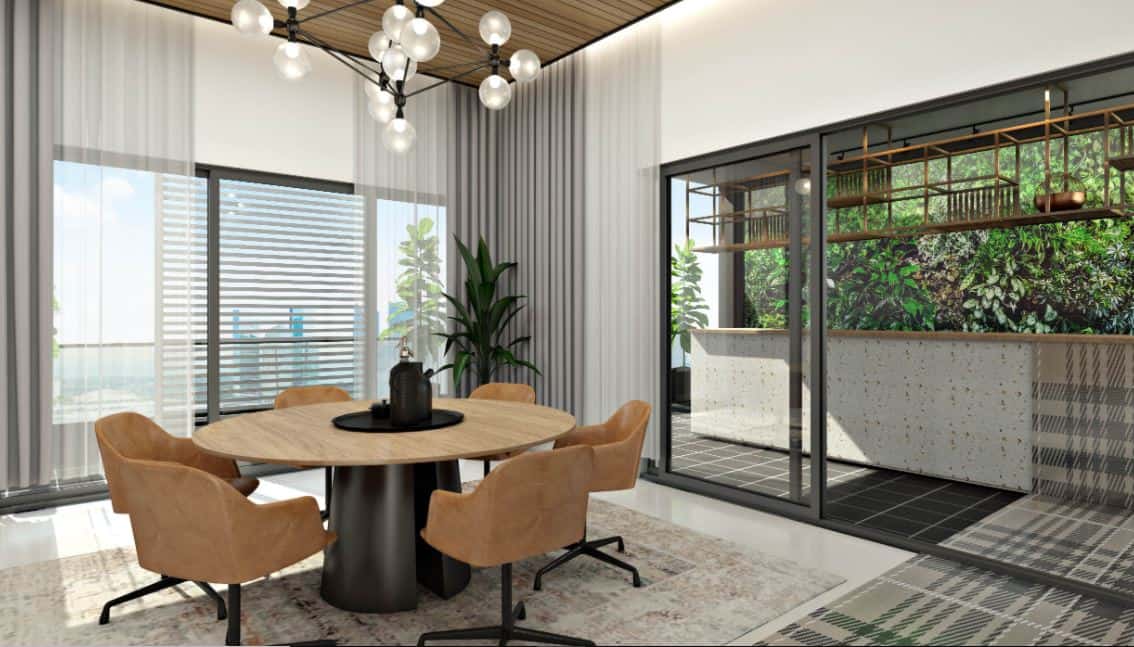 Kort Studio creates sophisticated, minimalist spaces with muted colors and simplistic accents. This comes from their respect for their clients' personal relationship with their spaces.
The firm integrates their designs with the existing architecture and landscape where the project is located.
Kort Studio's services not only involve interior design, but also landscape architecture and custom furniture, which is helpful in achieving a unified Scandinavian look.
Highlights
Respect for client's space
Sophisticated and minimalist
Design integration
Landscape architecture
Custom furniture
9. GOLDFIELDS CONCEPTS SDN. BHD
Goldfields Concepts is firm that focuses on Interior Design in Ipoh. They have year experience in renovation works such as custom-made furniture, construction works and they can also provide a full range of other services.
Their team is made up of design professionals with commitment to excellence in interiors, management and construction.
Highlights
Listens carefully to client's objectives and aspirations
Provides clients with a comprehensive professional interior design service
You should now be ready to give your home the best Scandinavian interior design in Malaysia with these capable homegrown design firms.
Looking for moving companies as well who can help you move your furniture into your new Scandinavian-themed place? Here's a list of the best movers in Malaysia for a hassle-free change of residence.