The 17 Best Renovation Contractors in Malaysia
Photo credit: Shutterstock
Having to deal with home or office improvements is actually necessary, especially when your goal is to have better comfort and enjoyment. Good thing we've already gone looking for the best renovation contractors in Malaysia to help you with that!
Renovating your space once in a while is important. That way, you get to improve the design and value, helping you use it for the years to come.
Anyway, a good contractor should improve both the looks and function of any property. Check out our list of the best renovation contractors in Malaysia below.
1. CKS GLOBAL BUILDILITY SDN BHD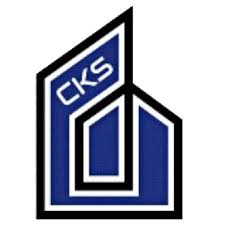 CKS GLOBAL BUILDILITY SDN BHD has more than 18 years of experience in renovation home and office. They have done various projects from general construction, cement, pillar, tiling and extension work to interior work of plaster ceiling, plumbing, and electric wiring.
They also provide custom made furniture, kitchen cabinet and wardrobe. CKS also supplies and installs iron steel and aluminum grill and gate, awning, and home alarm system. They have all the expertise support team and be able to complete the project within tight deadline!
Highlights
Free quotes
Specializing in renovation, construction, and kitchen cabinets
2.  Honey Bee Renovations
Honey Bee Renovation is a construction firm that specialises in interior design and renovation services.
They are most known for their planning sessions, where their design and building experts spend time taking into consideration the client's requests while incorporating it into the concepts they know. As such, it isn't at all surprising when they come up with projects that aren't only structurally sound, but visually appealing and accommodates the client's tastes as well.
Highlights
Introductory consultation available
Environment-friendly designs
3.  ATAP
BEST FOR 
Finding the best interior designer for your needs
PRODUCTS
Interior designer matching
WEBSITE
https://atap.co/malaysia/en
ADDRESS
1.002A, The Square, Jaya One, 72A, Jln Profesor Diraja Ungku Aziz, Seksyen 13, 46200 Petaling Jaya, Selangor, Malaysia
CONTACT DETAILS
Contact them through their site
OPERATING HOURS
Monday-Friday – 10:30am – 6pm
Saturday, Sunday – Closed
Whether you're having your home or office renovated, count on ATAP to help you look for the perfect interior designer to ensure that your property looks amazing afterward!
They understand how difficult the search can be, especially since there are so many experts in Malaysia to choose from. That's why they made sure that their website can be used as a tool for anyone use.
If you're interested in learning more, visit their website today to see for yourself how their process works.
Highlights
Simple yet efficiently designed website
Comprehensive questions on their form
Helps you reach out to more interior designers
4.  Qanvast
| | |
| --- | --- |
| BEST FOR  | Personalised interior design services, designer & renovator matching |
| SERVICES | Specialised interior decoration, interior designer matching, project management, renovations, multi-quote sourcing |
| WEBSITE | https://renovate.qanvast.com/ |
| ADDRESS | Level 3, No, 129 Offices, Block J, Jaya One, Unit 3.007 & 3.009, 72A, Jln Profesor Diraja Ungku Aziz, Seksyen 13, 46200 Petaling Jaya, Selangor, Malaysia |
| CONTACT DETAILS | Contact them through their site |
Qanvast isn't technically a single interior design firm. Rather, it's a platform that makes it possible for you to contact dozens as well as determine which of them offer the services you need.
This is via the Qanvast site, where property owners can specify what they want in an interior designer. That can include everything from the size of the space the designer typically works on to the style preferred by the property owner.
From there, Qanvast can match the customer to one of over 200 carefully selected home professionals. These then provide free quotes that further narrow down the client's choices through budget consideration.
This makes Qanvast an amazing resource if you want the absolute best interior designer in Malaysia for your project. After all, each project is unique — which means the best firm for one property owner may not be the best one for another. Through Qanvast, you never have to worry about that.
Highlights
User-friendly website

Reliable list of experts
5.  The Attic Room Design
BEST FOR 
Attic conversion specialist and general contracting services
PRODUCTS
General contracting, construction management, pre-construction, constructability analysis, design/build, scheduling
WEBSITE
https://www.atticroomdesign.com.my/
ADDRESS
No.77-2,Jalan BK5A/2 Bandar Kinrara, 47180 Puchong Selangor D.E., Malaysia
CONTACT DETAILS
Tel: +603-8071 3890

Email: [email protected]

OPERATING HOURS
Mon to Fri: 9:00am-12:00pm, 2:00pm-5:00pm
The Attic Room Design specialises in custom-made attic extensions — from concept down to completion, they add space and value to people's homes.
Recognised as Malaysia's primary attic conversation consultant with more than 18 years of experience, The Attic Room Design is one of the best renovation contractors in Malaysia for attic work. It's very highly recommended by its past clients.
That's because they cater to every individual's needs. For them, the idea of standard or template-based solutions doesn't exist because each client (and attic) is different.
Highlights
Attic projects
Attic products
General contracting
Customer Reviews
The Attic Room Design is recognised by their customers for their professional advice and execution of each project, as well as their excellent workmanship.
One satisfied client wrote their review:
"I must hand it to these guys, they were excellent. Everything was explained in detail and the finished attic was better than I ever expected. Brilliant! I would like to say a big thank you to Mr. Gunalan and his team at The Attic Room Design for the great job they done on my attic conversion."
6.  RenoEasi
BEST FOR 
One-stop home renovation platform in Malaysia
PRODUCTS
Professionals, home improvement, home services, home furnishing
WEBSITE
https://www.renoeasi.com/
ADDRESS
No.8-1, Jalan PDR 5, Kawasan Perniagaan Desa Ria 43300 Seri Kembangan
CONTACT DETAILS
Tel: +60 11-5113 8503

Email: [email protected]

OPERATING HOURS
Mon to Sat: 11:00am-5:00pm
RenoEasi is a place where you can find certified and reliable home professionals. You can also request a free renovation quotation before getting started.
A trailblazer of all renovation and design resources that you need for your home, RenoEasi is named one of the best renovation contractors in Malaysia.
RenoEasi is the best place to find what you need for your dream home because they offer individuals a list of the best Malaysia Interior Design Firms.
Highlights
Kitchen and bathroom renovation
Technical professionals
Extensive renovations
Customer Reviews
Customers of RenoEasi strongly recommend the company and stated that they're one of the best contractors for their great services and affordable budget.
One happy client wrote a review and said:
"well what should i say , i am really happy that i got so many qualified professionals under one roof , they really did the job in excellent manner i am really happy that i hired an Interior designer from RENOEASI , who proposed  me real interior designs"
7.  CW Design & Build
Established in 2015, CW Design & Build offers interior design and renovation services. With years of experience in the industry, they've accomplished projects ranging from building design to commercial design.
They offer professional concept and visualisation at affordable prices, with the idea to create lasting relationships through their excellent services.
A full-service general contracting company, CW Design & Build is one of the best renovation contractors in Malaysia.
Highlights
Quality control and defect checking
Material selection and color matching
Construction drawings services
Customer Reviews
Clients of CW Design & Build are satisfied with their service for having creative and functional ideas and having responsible and trustworthy contractors.
One customer wrote their review:
"my unit at PJ Icon City as well renovated by CW General Design & Build. Billy the designer design for the whole layout until the production supervise all by himself and his service is awesome. The material of the renovation is in a tip top quality. Strongly Recommended for CW General Design & Build"
8.  RIC Builder
Established in 2010, RIC Builder offers all kinds of building construction and renovation services.
Offering top-notch quality with the best value of construction material and workmanship, RIC Builder understands each individual's needs and strives to accomplish their expectations.
RIC Builder believes in turning a client's idea into a reality, that's why they're one of the companies for the best renovation contractor in Malaysia.
Highlights
Bungalow builder
Civil engineering and construction
Award-winning company
9.  Kustomate
Kustomate, one of the companies for the best renovation contractor in Malaysia, is a tailor-made cabinetry design company with an expertise in modern, contemporary, and classic kitchen cabinets and wardrobe design.
The belief of the company revolves around offering solutions to prove the creativity and capacity to transform conventional custom-made cabinets into standardised modular cabinet systems.
Kustomate trusts homeowners to choose what they want for their homes, that's why they offer different furnishing options that can improve their creativity, understanding, and freedom.
Highlights
Free in-home consultation
Price quotes
Kitchen and cabinet appliances
10. RC Renovation Contractor
Next on our list is RC Renovation Contractor, most known for their design and renovation work on office spaces. They specialize in office renovations.
Unlike other contractors, their services are comprehensive in that they can successfully fulfill every task that goes into completing renovation projects. From planning and designing with their in-house designer all the way to the build itself.
Another great thing about RC Renovation Contractor is that they're good at accommodating any and all clients, regardless of request or budget.
Highlights
In-house designer available
Provides live updates
Practical design
Clientele: Bank Negara Contractor
11. Alecc Interior Design
BEST FOR 
Office, kitchen, and bathroom renovations
PRODUCTS
http://www.renovation2u.com.my/
WEBSITE
http://www.renovation2u.com.my/
ADDRESS
OFFICE: No. 12A, Jalan Mutiara 1/8, 47100 Puchong, Selangor.

SHOWROOM: No. 23-1, Jalan Klang Sentral 7/KU5, Klang Sentral, Meru, 41050 Klang.

FACTORY: No. 8, Jalan USJ 1/13, Taman Industri USJ, 47600 Subang Jaya, Selangor.

CONTACT DETAILS
Tel:+(60)3 3358 2303
Handphone:+(60)12 667 8055
E-mail: [email protected]
OPERATING HOURS
9:30 am – 6:30 pm (Mondays to Saturdays)
Next on our list is Alecc Interior Design. They are highly regarded for their wide array of services, with a special focus on residential and commercial design. Their team is comprised of building professionals, each with their own skills that constantly contribute to the company's successful projects.
If you choose them for their renovation services, you can expect three principles to stand out. First of which is that in every build, Style needs to be prevalent. Following this is that every furniture and material used should be of high Quality. Lastly, Style and Quality should make way for Comfort.
Highlights
Consultations available
Offers interior design services
Free design advice and quotation
12. Easy Ren International
Easy Ren International is a go-to when you're in need of renovation service. Project state doesn't matter, since they can handle both new projects and ones that need completion.
They have earned their spot on this list because of their dedication to deliver the 3 Es at all times. It goes as follows: effective, efficient, and excellent service.
Their range of services includes, but isn't limited to general contractor services, tile and masonry work, and room rental management.
Highlights
Interior design services
Total solution for property investment
13. Elegant Home Decor Sdn Bhd
Elegant Home Decor Sdn Bhd offers top class and quality products and works hard to satisfy every customer's needs. They have been in this business for more than 15 years offering décor services, security screens, and anti-mosquito products.
Their vision is to provide world-class quality insect, mosquito/security screen products at affordable prices.
Furthermore, their specialist installers can install insect and security screens quickly and efficiently throughout your home. Currently, their market covers the whole of Malaysia, including Sabah and Sarawak.
Their DIY screens are exporting to South East Asia country.
Highlights
Specialists who put your needs and preferences first
Reasonable rates
14. IDS One Stop Solution
BEST FOR 
A complete range of interior designer services
WEBSITE
https://www.idso.my/
ADDRESS
348, Jalan Dato Sulaiman, Taman Century, 80250 Johor Bahru, Johor.
CONTACT DETAILS

[email protected]

017-7330899

OPERATING HOURS
IDS One Stop Solution takes great pride in successfully completed a number of commercial, industrial, and residential projects over the years. Their team is committed to delivering high-quality works on time and at a competitive price.
They lead a team of skilled workers and sub-contractors in various kinds of construction fields. When you work with them, you can be sure that they will do everything that is necessary to deliver excellent outputs while maintaining a respectful and professional attitude.
Highlights
Designs that are attentive to your preferences
Timely delivery
15. Terra Interior
If you want your space to be a step ahead, this interior design firm is for you.
Terra provides one-stop solution from design consultation, space planning, construction to furnishing of your premise. Terra merges creative and technical solutions in each of their interior design projects.
Terra has completed an extensive range of interior design and construction services for a variety of clientele. Whether for business relocation, office fit-out, partitions, washrooms, office refurbishment, or home renovation, Tera design to suit all budgets & spaces.
Highlights
Creative and technical solutions
Smart systems
16. Elegant Deco Construction Sdn Bhd
Elegant Deco Construction Sdn Bhd has over 10 years of experience in renovation line & office design in Malaysia. Their team only consists of 5 professional designers that emphasize providing office renovation and modern office design with a cost-effective solution.
What people like about them is how they are able to provide a one-stop office renovation solution. These solutions come with top-notch modern office interior design and timely project completion.
What's make them unique from other companies is how they have expertise in every department. For design, they specialize in reception interior design, pantry design, and ceiling layout design. In Selection, they expertise in furniture selection, flooring selection, and light selection.
If you want to see their either expertise, visit this page for the complete list.
Highlights
Seek perfection
Services include professional consultation, research, sourcing, generating layouts and plans, #D visualization images, progress supervision, and site cleanup.
17.  Mast Construction
Mast Construction is company that provides total solution for residential and commercial in project planning, design & build, authority approval, building construction and building finishing works among others. They provide all these services at competent price rates and free of any hidden fees to ensure you get the best value for your money.
They have offices in located in Puchong and Selangor which helps them focus more on the jobs located in that very vicinity. In all of their jobs, you can be assured that they aim to provide only the best quality and offer the highest satisfaction in all the operations that they are to do.
Transacting and collaborating with them will also help you save time and energy in the projects due to their exemplary expertise in their field. With their services including remodeling, project management, restoration and renovation works among others, their top tier coordination skills will surely make the management of your project a lot easier.
We recommend this company for your construction needs due to their wonderful work ethic along with professional workmanship that will surely provide you with the peace of mind that you deserve.
Highlights
Saves time due to time-efficient ethics
Less disputes and discrepancy
Better coordination
Whether it's redoing your bedroom's entire look or transforming your kitchen, leave it up to these contractors to solve your problems and satisfy your needs.
Were you able to find the perfect renovation contractor for your home? Leave your comments down below and let us know how it went. We'd love to hear from you!
And once the renovation's done, to keep your place in top shape so you don't have to worry about anything else, why don't you check out our list for the best cleaning services in Malaysia too? It'd be a shame to have your renovations cluttered and grimy after just a week!