Photo credit: Shutterstock 
By Ananya Patel
Have you ever felt like you needed something new in your life? If this kind of change you're yearning for involves your home or your office space, the best renovations contractors in Kuala Lumpur are here to help.
To make things hassle-free for you, we've gathered a list of firms based on the services they provide, from interior design to renovation & construction, as well as their prices.
So to help you get on with it, check out our list below for the best renovation contractors in Kuala Lumpur. 
1.  ATAP
If you need help looking for an interior designer for your next home or office makeover, visit ATAP's website today! Rather than being a single interior design firm, they are a useful platform that helps you connect with experts in the industry.
All you have to do is fill in the form they have on their website and click send. It's really that easy!
They'll help you open up your connections. After reading through the information you gave regarding the state of your property, your property type, and more, an interior design expert can contact you if they think that they could be of assistance. Make your life easier by visiting their website today.
Highlights
A great tool that anyone can use

Comprehensive lists
2.  Qanvast
| | |
| --- | --- |
| BEST FOR  | Personalised interior design services, designer & renovator matching |
| SERVICES | Specialised interior decoration, interior designer matching, project management, renovations, multi-quote sourcing |
| WEBSITE | https://www.trustedinterior.com/qanvast/ |
| ADDRESS | n/a |
| CONTACT DETAILS | Contact them through their site |
Qanvast isn't technically a single interior design firm. Rather, it's a platform that makes it possible for you to contact dozens as well as determine which of them offer the services you need.
This is via the Qanvast site, where property owners can specify what they want in an interior designer. That can include everything from the size of the space the designer typically works on to the style preferred by the property owner.
From there, Qanvast can match the customer to one of over 200 carefully selected home professionals. These then provide free quotes that further narrow down the client's choices through budget consideration.
This makes Qanvast an amazing resource if you want the absolute best interior designer in Malaysia for your project. After all, each project is unique — which means the best firm for one property owner may not be the best one for another. Through Qanvast, you never have to worry about that.
Highlights
User-friendly website

Reliable list of experts
3.  RS Builders Enterprise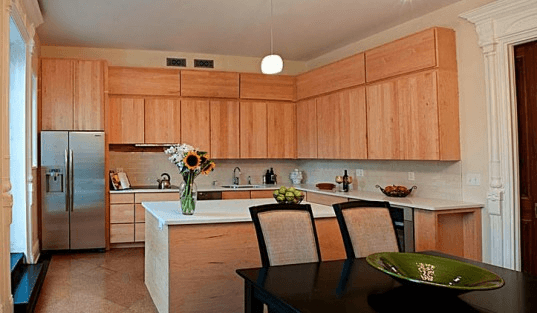 RS Builders Enterprise is one of the best renovation contractors in Kuala Lumpur who design and build high-standard kitchens and baths, as well as interior and exterior renovations.
They offer convenient and reliable services and aim to make your life better and improve your space. They also pay great attention to detail in order to meet your demands.
Finally, RS Builders Enterprise is led by a team of professionals who apply great care in their workmanship when it comes to forming, creating, and crafting their projects.
Highlights
Full remodel project management
Retainer or hourly design consultations
Home restoration project management
4. Sri Kim Construction Sdn Bhd
Sri Kim Construction Sdn Bhd offers services that focus on architecture, interior design, renovation, carpentry works, plumbing, construction, infrastructure, and more.
They were first established in 1986, but only became a privately-owned company in 1993. They also cater to well-known businesses and establishments that seek their expertise in building and design.
30 years of experience in the industry has led Sri Kim Interior & Renovation to be one of the best renovation contractors in Kuala Lumpur who excel in architectural design, interior design, project management, construct, renovation, and fitout.
Highlights
Renovation
Carpentry works
Plumbing
Construction
5.  DMR Interior Design
DMR Interior Design is one of the best renovation contractors in Kuala Lumpur that offers services focused on interior design and architecture. They cater to property developers, individual clients, and even international hotel groups.
With the help of their hardworking and passionate workers, they have been able to showcase their interior design and furnishing solutions through the years.
The mission of DMR Interior Design is to optimise the potential of each of their clients' homes and deliver customised designs that will exceed customers' expectations.
Highlights
Interior and exterior design
Project management and construction
Material supply
Customer Reviews 
DMR Interior Design is recommended by their clients for their very professional services, very good designs, and nice customer support.
Some clients shared their reviews:
"I would definitely recommend them to anyone. They are professional yet equally personable. The team's attention to detail is phenomenal. They're doing an amazing job blending old and new furniture and decor. They're making the entire renovation an amazing experience." 
"Very impressive design works with timely delivery… I highly recommend to anyone looking for efficiency, proficiency and accuracy…🏆🏆🏆"
6.  RenoEasi
BEST FOR 
Interior design and renovation
PRODUCTS
Home improvement, home services, home furnishing
WEBSITE
https://www.renoeasi.com/
ADDRESS
8-1, Jalan PDR 5, Kawasan Perniagaan Desa Ria Balakong, 43300 Balakong, Selangor, Malaysia
CONTACT DETAILS
Tel: +60 11-5113 8503
OPERATING HOURS
Mon to Fri: 11:00am-6:00pm

Sat: 11:00am-2:00pm
RenoEasi is an online home renovation platform that lets homeowners get in touch with reliable and licensed home professionals, all in one place.
These highly skilled specialists are specifically chosen by the company to offer clients a variety of home solutions focused on interior design, renovation, and maintenance & repair.
RenoEasi is one of the best renovation contractors in Kuala Lumpur who are devoted to making your life better with simple and convenient renovation solutions.
Highlights
Interior design
Full renovation
Carpentry
Customer Reviews 
Customers of RenoEasi strongly recommend the company for their great interior design, amazing services, and professional staff.
Some clients shared their reviews:
"well what should i say , i am really happy that i got so many qualified professionals under one roof , they really did the job in excellent manner i am really happy that i hired an Interior designer from RENOEASI , who proposed  me real interior designs"
"It is the best renovation contractor I have seen in Singapore. You can find the best services within affordable budget"
7.  Honey Bee Renovation
BEST FOR 
Interior design and construction
PRODUCTS
Strategic planning session

Introductory consultation

Interior design

Construction

WEBSITE
https://liewwanhoe.wixsite.com/honeybeerenovation
ADDRESS
No 9, 1, Jalan 2/115a, Taman Pagar Ruyung, 58200 Kuala Lumpur, Wilayah Persekutuan Kuala Lumpur, Malaysia
CONTACT DETAILS
Tel: +60 12-354 4621
OPERATING HOURS
Mon to Fri: 9:00am-5:00pm
Honey Bee Renovation is one of the best renovation contractors in Kuala Lumpur known for building houses at cost-efficient prices, for people who want a better life.
The company focuses on turning your houses into homes, paying great attention to detail, sustainability, and functionality.
Honey Bee Renovation produces all kinds of construction work including cement work, ceiling work, painting, flooring, roofing, and simple wiring.
Highlights
Interior design
Construction
Home renovation
8. RC Renovation Contractor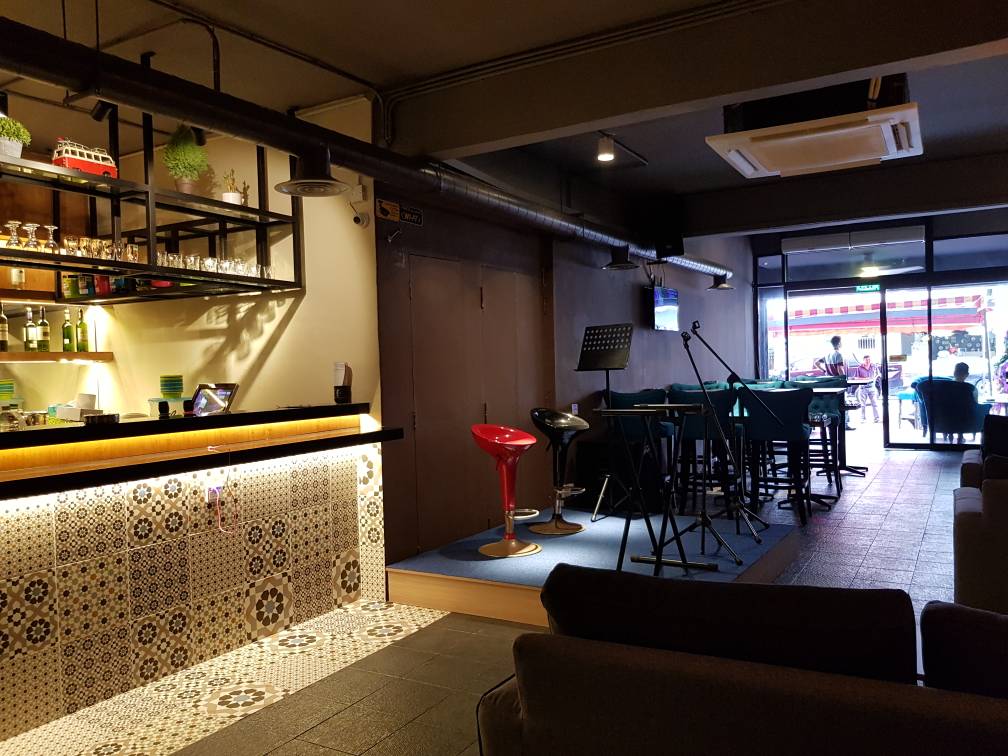 Photo credit: RC Renovation Contractor
BEST FOR 

People in need of a renovation

PRODUCTS

Renovation Services

WEBSITE
https://www.renovationoffice.com.my/
ADDRESS

98, Jalan Puteri Senggang, Sri Petaling, 57000 Kuala Lumpur, Wilayah Persekutuan Kuala Lumpur, Malaysia

CONTACT DETAILS
+60 12-399 2119 |

[email protected]

OPERATING HOURS

Mon – Sun 9:00am – 6:00pm
Providing customer satisfaction, with a team from sales, paper work coordination, designing, production and cleaning. RC Renovation has been 8 years in the business with more than RM10,000,000 turnover of projects.
They serve from RM30,000 projects up to larger scale corporate customers such as Bank Negara. Their core is project management and knowledge, because ultimately, they specialize in office renovation.
Highlights
Versatile

Reasonably priced

Experienced staff
Hiring a renovation contractor is a good idea if you want to switch it up and freshen the look of your space. These professionals are licensed and certified, and most people turn to them because they know what they're doing and prefer to be the brains of the project, while the contractors serve as their -trusted brawn.
Were you able to find the perfect contractor for you on our list? Leave your comments down below and let us know how it went. We'd love to hear from you!
In addition, if you're looking for a different kind of professional to rework or update your water system, check out our list of the best plumbers in Kuala Lumpur too.