The 9 Clinics for the Best Acne Scar Treatment in Malaysia
Photo credit: Shutterstock
Dealing with different kinds of skin issues is hard, especially when it's taken you years to get rid of them. And when you think you're finally over it, you still have to deal with the scars! Fortunately, there are clinics for the best acne scar treatment in Malaysia available to solve your problems.
To make things accessible for you, we've gathered up a list of these clinics based on their range of aesthetic treatments, prices, and customer reviews. In other words, only the top options made it here!
Now without further ado, check out our list of the best acne scar treatment in Malaysia below, so you can finally say goodbye to your acne scars!
1.  Da Vinci Clinic
Da Vinci Clinic offers a wide range of aesthetic treatments aiming to treat anyone who's looking for a transformation or improvement in how they look.
The clinic offers injectable procedures, makes use of cutting-edge laser equipment, and provides several chemical treatments, all to address acne and other skin concerns.
Da Vinci Clinic is one of the clinics for the best acne scar treatment in Malaysia thanks to their decade of experience. It's how they've acquired solutions for blemishes, scars, and other aesthetic problems.
Highlights
Injectable aesthetic
Laser treatment
Facial treatments
Customer Reviews
Da Vinci Clinic is recommended by their customers for their helpful doctors and staff and professional service.
Some customers shared their reviews:
"I am quite happy with Ms Sylvia.she is patient and kind once I throw many questions to her by WhatsApp. And staff there helpful and friendly. Dr Tan gives me his professional advice and he is experience doctor. Overall I am recommend Da Vinci."
"I came to Da Vinci a few months ago for enquiry. The front desk staff and doctor was very attentive to my questions. Even when I came back to compare prices and services, they were very open to discussions."
2.  Nexus Clinic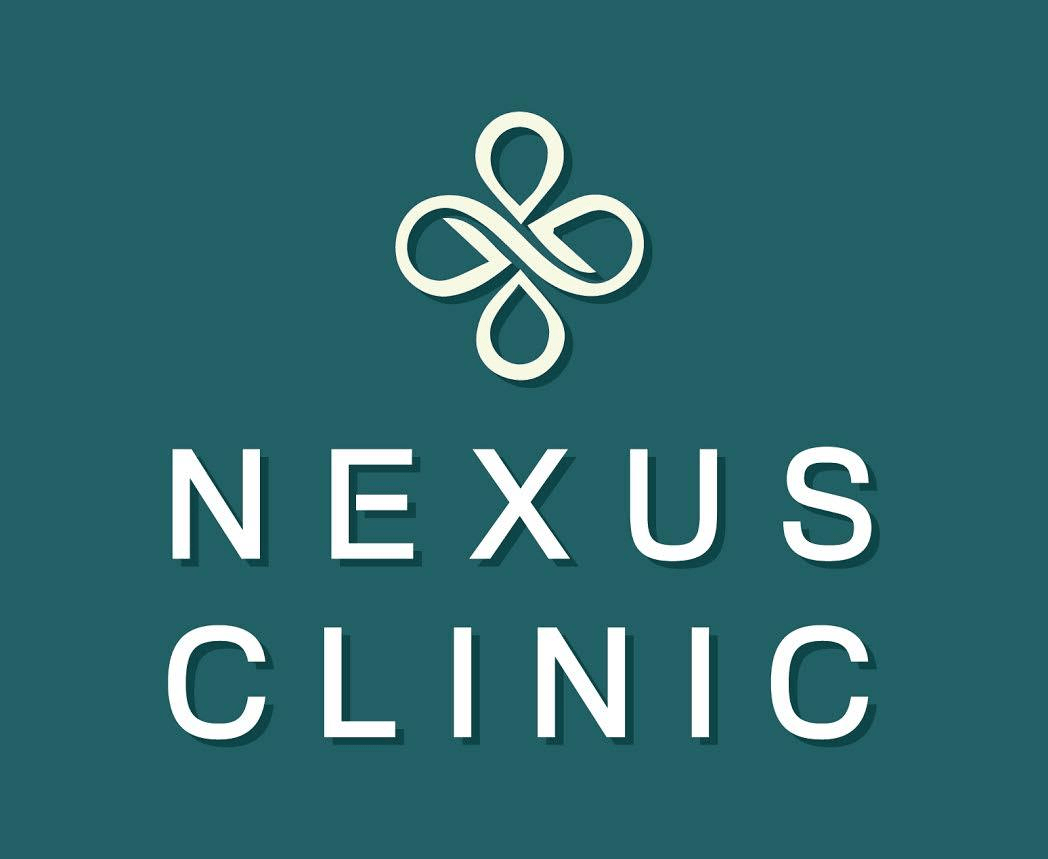 | | |
| --- | --- |
| PRODUCTS | Aesthetic treatments for body, face, fat & weight loss, hair |
| WEBSITE | https://www.nexus-clinic.com/ |
| ADDRESS | LG 10, Lower Ground Floor, Wisma UOA II, Jalan Pinang, 50450 Kuala Lumpur, Malaysia. |
| CONTACT DETAILS | Tel: +6017-2163 569/+60321635699 |
| OPERATING HOURS | Mon to Sat: 8:30am-6:30pm |
Nexus Clinic is one of the clinics for the best acne scar treatment in Malaysia with a belief that aesthetics is a combination of both art and science.
To carefully address your skin concerns, they offer a fully-inclusive variety of noninvasive aesthetic solutions and advanced laser treatments.
In addition, Nexus Clinic's team of well-trained doctors and medical staff will guarantee that you're well informed and will customise their treatment plans according to each individual.
Highlights
Active acne treatment
Skin peel
Skin lightening
Customer Reviews
According to customers of Nexus Clinic, they offer the best service and products, amazing staff, and great value for money.
Some customers shared their reviews:
"Excellent service! The doctors and consultants here are professional and friendly! I'm happy with the results! Highly recommended!"
"I have severe acne problem which started during school. I did try medications to curb this problem, however it did not resolve. Furthermore, I sustained scars from the acne. This made my appearance less appealing and always had insecurities. When I got to know regarding the treatment provided by Nexus Clinic, I was happy that I can finally get over my skin problem. The service given by the fellow doctors were beyond satisfactory. I would recommend this clinic to my family and friends, definitely. Thank you, Nexus Clinic."
3. ME Clinic
BEST FOR 
Non Surgical Cosmetic Procedures
PRODUCTS
Check their site
WEBSITE
http://www.meclinic.com.my/
ADDRESS
Main Office:
LG-18, Lower Ground Floor Berjaya Times Square, No.1, Jalan Imbi 55100 Kuala Lumpur, MalaysiaJohor Branch:
11, Jln Sutera Tanjung 8/3, Taman Sutera Utama, 81300 Skudai, JohorKK, Sabah Branch:
Lot 16, GF Kolam Centre, Phase 1, Jalan Lintas 88300, KK, Sabah
CONTACT DETAILS
Main Office: +603-2143 3866
Johor Branch: +6018-231 8122
KK, Sabah Branch: +6017-866 2377

[email protected]

OPERATING HOURS
Monday-Saturday 10:00 AM – 7:00 PM
Sunday 10:00 AM – 2:00 PM
ME Clinic is well known to be one of the best one-stop centers that produces amazing medical aesthetics. They provide evidence-based modern facilities and medispa services in order to fulfill their client's desires.
Other than that, their amazing team full of professionals, highly trained and experienced in advanced non-invasive and minimally invasive techniques will handle each client with care. In their clinic, they are fully computerized and equipped with modern technologies designed for total facial rejuvenation and enhancements.
Highlights
Nonsurgical methods
Natural results
Quick recovery period
Affordable
Customer Reviews 
Here's a review from one of ME Clinic's clients:
" I have done my DST procedure in Me Clinic Time Square. It's super natural to the extent that nobody actually noticed any drastic difference except that my eyes look brighter than usual. The staff are very professional and friendly. Dr David is very experienced which makes me feel confident. Overall the experience is so worthy! Will definitely recommend my friends to come here if they want to get their eyelids done too"
Here's another one:
"Dr David's double eyelid embedding technique is really great! Surgery takes only 30 minutes, and it won't hurt much compared to squeezing acne. I really regret that I have been hesitating for a long time before I dare to make an appointment to do this operation. My eyes are more fascinating after the operation! Thanks Me Clinic"
4.  Revival Clinic
Revival Clinic offers medical aesthetic, anti-aging, regenerative, and therapeutic treatments. Their mission is to provide a healthy lifestyle for people of all ages and genders.
The clinic takes great care in determining your skin problem in order to find the best treatment. For acne scars, they provide treatments such as Platelet Rich Plasma, Viva Scar, and Pico Plus Laser, to name a few.
With that, Revival Clinic is one of the clinics for the best acne scar treatment in Malaysia. You can rely on them to give you a proper treatment that will involve collagen reproduction and tissue regeneration.
Highlights
Dermal filler
Laser resurfacing
Mesotherapy
Customer Reviews
Not only do customers recommend Revival Clinic for their knowledgeable doctors and staff, but also for their clean and comfortable environment.
Some customers shared their reviews:
"having a good service and treatment here, able to treat my skin problem well. Thank you Revival! Keep up good work."
"Very good and friendly services from the staff…,an experienced doctor who can treated and changed my skin for the better. I thoroughly enjoyed my treatment at Revival."
5.  Dr Kent Clinic

Dr Kent Clinic serves as an all-around skin, aesthetic, anti-aging, slimming, and wellness centre. They provide personalised care to better address your skin concerns.
Through their array of laser treatments, the clinic is able to help get rid of your scars and in turn, replace them with healthy skin cells. This is done with the help of collagen and hyaluronic acid.
In addition, Dr Kent Clinic is one of the clinics for the best acne scar treatment in Malaysia that believes modern equipment, skincare, and medicine aren't enough. They actually take the time to get to know each patient's physical and mental well-being to provide successful therapy!
Highlights
Acne scarring
Pores refining
Warts and moles removal
Customer Reviews
Dr Kent Clinic is highly praised by their customers for their excellent service and their knowledgeable doctors.
Some customers shared their reviews:
"The most affordable price and trusted dermatologist! Dr Kent formulates his own skincare and ive been using it for 5 months and they work womder on my skin. Worth every penny and the skincarr can last long up to 3 months. Dr and staff are friendly and consultation is very good, he educates his patients and answer every question profesionally. Nice job Dr Kent!"
"Very thorough and patient doctor who doesn't over prescribe or try to rip off patients, and explains the issue in detail. Tries to find the root of the problem for long term treatment. Much better than other nearby clinics."
6.  MJ Skin & Laser Clinic
MJ Skin & Laser Clinic is an anti-aging and aesthetic centre that offers comprehensive services intended  to treat all kinds of skin problems.
From hair removal to skin rejuvenation, laser treatments to dermal fillers, these medical procedures are performed by professional doctors who are experts at beauty and wellness.
With that, MJ Skin & Laser Clinic is one of the clinics for the best acne scar treatment in Malaysia because they make sure to properly address acne and scarring and produce long-lasting results.
Highlights
Laser Skin Rejuvenation
Soft Laser Peel
Tattoo Removal
Dermal and Epidermal Pigmentations
Customer Reviews
MJ Skin & Laser Clinic is best known by their customers for their good services and reasonable prices.
Some customers shared their reviews:
"mj clinic is the best clinic in this shah alam if u have any skin problem we most go there mj clinic then don't warry u about ur problem. doctor cheen is very good skin specialist ….."
"Staff was extremely helpful and gave me all the information I needed. Thanks!"
7. My Bliss Clinic
BEST FOR 
Relaxing and effective services
PRODUCTS
Medical aesthetic treatments
WEBSITE
https://www.myblissclinic.com/
ADDRESS
Lot 1&2, Level G2, Publika, Solaris Dutamas, Jalan Dutamas 1, 50480 Kuala Lumpur, Malaysia.
CONTACT DETAILS
Tel: +603- 23000268
WhatsApp: +6016-2232675
OPERATING HOURS
Mon to Fridays : 10 am to 7 pm
Saturdays & Public Holidays : 10 am to 6 pm
My Bliss Clinic is a laser and  medical aesthetic centre strategically located in Publika Shopping Gallery, Solaris Dutamas, on the northern part of Kuala Lumpur.
They offer an extensive list of services that encompasses a broad array of conditions, treatments and procedures spanning medical and aesthetic dermatology. Their team aims to provide excellent customer care and deliver good results, with full dermatological knowledge, ensuring their patients have peace of mind every step of the way.
Highlights
Certified doctor
Holistic approach
Safe and results oriented
Quality care
Customer Reviews 
Here's a review from one of My Bliss Clinic clients:
"I'm glad that I found My Bliss Clinic
My skin glows and I'm loving it!! I'm really seeing it to believe, my skin is getting much better each day. Even all my friends notice it! I'm glad that I found My Bliss Clinic."
-Jeen, Kuala Lumpur
Here's another one:
"I think I look 5 years younger now
Holla, I noticed I looked older than my real age due to stress at work. My cousin suggested that I come here for a blissful face lift which she has done. I think I look 5 years younger now. My husband loves my skin and I am very confident now. I took the package and I will come back."
-Andree, Malaysia
8. Beau & Hans
BEST FOR 

Aesthetics and skin treatments

PRODUCTS
https://beaunhans.com/category/service/
WEBSITE
https://beaunhans.com/
ADDRESS

6, Jln Molek 1/5C, Taman Molek, 81100 Johor Bahru, Johor, Malaysia

CONTACT DETAILS

Phone: +60167732915

OPERATING HOURS

Monday-Saturday: 11:00AM – 7:00PM

Sunday: 11:00AM – 6:00PM
At Beas & Hans, enhancing their client's confidence and outer beauty is their top priority. They offer multiple services such as assisting with dermatological concerns (acne, skin pigmentation, etc.), anti-aging solutions, dietary consultations, and more.
Beas & Hans ensures quality service for their clients; their goal is to make their clients look great on the outside and feel amazing on the inside.
Highlights
FOTONA 4D® LASER for Non Invasive Face Lifting & Skin Tightening, Smoothing Out Imperfections

Skin Pigmentation and The Role of Lutronic Nd Yag Laser in Johor Bahru
Customer Reviews 
Here's a review from one of Beau & Hans' clients:
"I am happy that after receiving treatment for dark circles, my panda eyes indeed improved a lot. And the doctor was honest enough to inform me about having a good lifestyle will help maintaining the result. Highly recommend this aesthetic clinic if you have dark circle issue like me."
Here's another one:
"After hearing about this clinic from a few of my friends I finally decided to come in for a consultation for my long standing acne scars. A thorough assessment of my condition was conducted and having agreed with Dr Pam that fotona laser resurfacing was the best option, an appointment for my first treatment was made. The staff at the clinic were warm and friendly and I was impressed by how professional they handled my check-in and preparation for the treatment. I have since received two treatments of fotona laser resurfacing and the results are noticeable. Although it will be a few more treatments before the full results will be realized I am very happy with the progress. All things considered, I think this clinic deserves its reputation for being one of the best, if not the best aesthetic practice in Johor Bahru. This is definitely good news for JB residents as we no longer need to travel to Singapore for first class aesthetic services."
9. Peters Radiant Clinic
Dr. Thina Peter, MBBS, MSc, AAMARM is an experienced doctor in the fields of general medicine, obstetrics and gynecology, pediatrics, and anesthesia and emergency wards. She has great passion for natural beauty and pursued a post-graduate degree in Anti-Aging and regenerative medicine and aesthetics. 
As a devoted believer of natural cures, her solid foundation in the medical field enabled her to create the best procedures and treatments for her clients. Not only that, these procedures and treatments are minimal  to non-invasive. 
The approach she has focuses on a client's overall wellness, making her clients beautiful inside and out. Her meticulous works have produced great and consistent results.
Highlights
All natural cures

Highly experienced and friendly doctor

Meticulous procedures
Customer Reviews 
Here's a review from one of Peters Radiant Clinic's clients:
"Dr Thina very Friendly, and a very good service. Highly recommend to consult with Dr Thina. The explanation of Dr.Thina regarding skin is in detail and very useful."
Here's another one:
"Did consultation with doctor Thina. She's very friendly. I did carbon laser treatment. Best! Pretty sure, if I have time, I will come again to continue the treatment."
With an array of available skin solutions today, it's better to seek advice from skin experts who have proven time and time again that they're reliable and that their treatments really work. We hope you were able to find the perfect clinic to address your acne scars above.
What do you think of our choices? Leave your comments below and let us know how it went if you tried one of them. We'd love to hear from you!
On another note, if you're looking for solutions to address other concerns that involve some body issues, check out our list of clinics for the best coolsculpting in Malaysia. With these, you can move even further along the path to your ideal look!