The 20 Best Recruitment Agencies in Malaysia
Photo credit: Shutterstock
Unemployment is a big problem in our world today, especially for those who are having a crisis and don't know what path to take next. For those who have lost their motivation, the best recruitment agencies in Malaysia are available to help reignite the passion in you.
Seeking the help of a recruitment agency is a good way to build relationships and connections. For job hunters, they can guide you to get the job you want — and for business owners, they can help you select your next employee from a pool of candidates.
To further help you out with your career, check out our list below for the best recruitment agencies in Malaysia.
1. Seekers Malaysia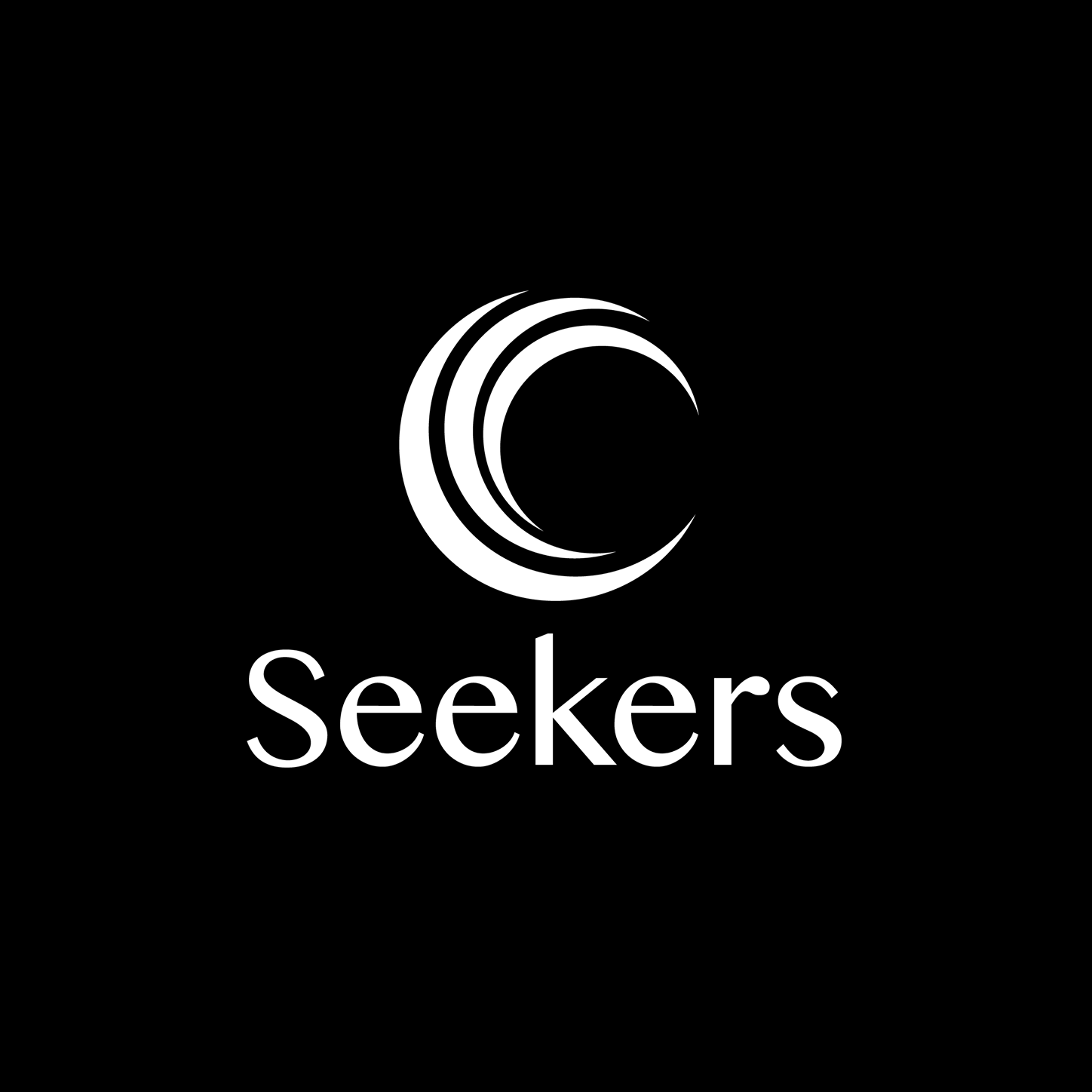 BEST FOR
Recruitment agency and job posting platform in Malaysia
PRODUCTS
Career, recruitment, job vacancy, talent acquisition, freelance
WEBSITE
https://seekers.my/headhunting/
ADDRESS
Level 32, Menara Allianz Sentral 203 Jalan Tun sambanthan, 50470 Kuala Lumpur, Malaysia
CONTACT DETAILS
Tel: +603-8966 3026

Email: [email protected]

OPERATING HOURS
Mon to Fri: 9:00am-6:00pm
Seekers Malaysia is an online platform that caters to job referrals, job seekers, and freelance recruiters.
For employees looking to work, the company serves as their stepping stone towards getting a job by viewing available opportunities and applying to their chosen companies.
Most agree that Seekers Malaysia is one of the best recruitment agencies in Malaysia today. That's due to it being in the industry for years and for its extensive experience in recruiting.
Highlights
Completion bonus
Special bonus
Campaign offers
Customer Reviews
Seekers Malaysia is commended by their clients for their great recruitment platform with an effective hunting model. They also provide affordable job posting packages.
A customer reviewed them and wrote:
"Among the best headhunting agency in the market which offers great quality candidates to hire. Worth of investment, recommended to any employer out there."
2. Corbetts Consulting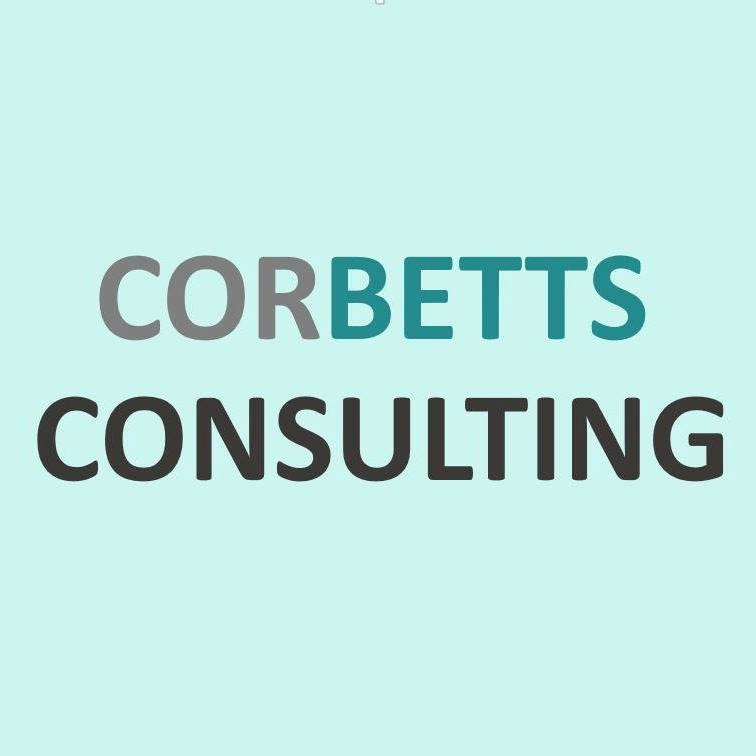 Corbetts Consulting is a recruitment company that offers talent search, placements, and recruitment consultation.
They are also a popular IT and technology recruitment provider, with the capability to take on projects and devoting individual experiences to their clients.
With the use of modern technology to discover the best job seekers to fit each employer, Corbetts Consulting has gained a reputation as one of the best recruitment agencies in Malaysia. Its HR services are particularly good, according to clients.
Highlights
HR services
Professional staffing and executive search
Payroll and outsourcing services
Customer Reviews
Corbetts Consulting is highly recommended by their customers for their great service, friendly and helpful employees, and responsive consultants. One client wrote a review about them:
"A thorough, reliable, and trustworthy professional! The consultant is really took time to understand what I really wanted from my next career move."
3. Monroe Consulting Group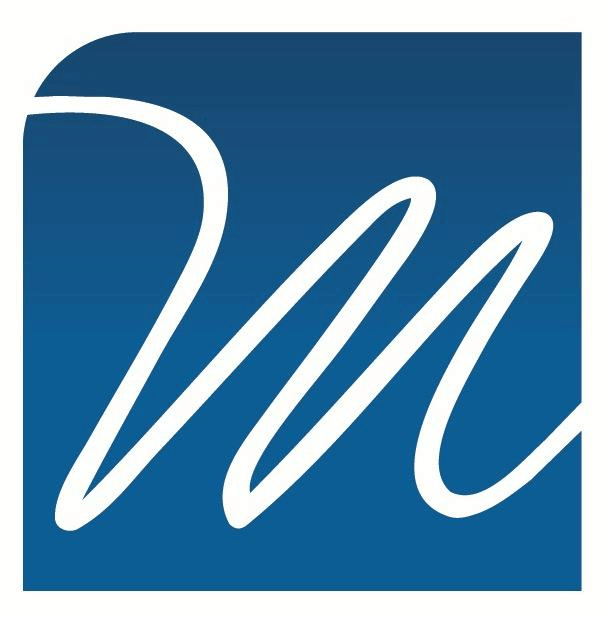 Founded in 1998, Monroe Consulting Group is an internationally acclaimed company providing human resource capital. They offer services in banking and finance, technology, and industrial and consumer goods sectors.
The company is also devoted to filling administrative jobs for clients, therefore enabling them to deliver top quality expertise in the industry.
As one of the best recruitment agencies in Malaysia, Monroe Consulting Group has very wide reach. In fact, it's already branched out across Asia and Latin America, with over 200 executive recruitment consultants.
Highlights
Executive search
Headhunting services
Outplacement services
Customer Reviews
Monroe Consulting Group is commended by their clients for their professional services. They're known for attending to everyone's needs with in-depth knowledge in recruitment and HR processes.
One customer wrote a review:
"Ms Stephanie was very helpful, friendly and dedicated with her work in guiding me during my job application process. She has been keep me updates all time on my application status and never hesitate to help and advised me for the improvement of my CV. Thanks a lot Ms Stephanie for your good work and I do really appreciate it."
4. Hays Malaysia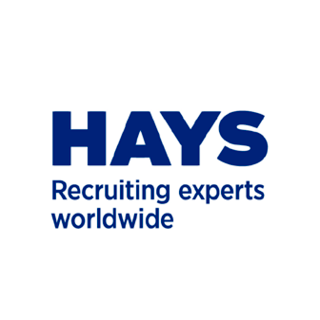 Photo credit: Hays Malaysia Facebook
BEST FOR:
Recruiting experts worldwide
PRODUCTS
Hays Asia salary guide, Hays journal, global skills index, the inside story in Malaysia
WEBSITE
https://www.hays.com.my/
ADDRESS
4 & 5, Menara 3, Kuala Lumpur City Centre, 50088 Kuala Lumpur, Federal Territory of Kuala Lumpur, Malaysia
CONTACT DETAILS
Email: [email protected]

Tel: +60 3-2786 8600

OPERATING HOURS
Mon to Thurs: 8:30am-5:30pm

Fri: 8:30am-5:00pm
Hays Malaysia is one of the leading recruitment companies in Malaysia and it was founded in 2012. They offer hiring of qualified, professional, and skilled people who come from different industries across the globe.
With a successful record in the field of recruiting, the company runs individual and business sections in the following fields: accountancy & finance, banking, construction, digital and finance technology, engineering, human resources, information technology, insurance, legal, life Sciences, manufacturing & operations, marketing & digital, office professionals, property, supply chain, and sales.
And as one of the best recruitment agencies in Malaysia, Hays Malaysia continues to provide promising resourcing with a mix of market insight, technical distinction, and unparalleled methods. This offers you no end of talent solutions to help manage your business.
Highlights
Permanent recruitment
Talent solutions
Asia salary guide
Customer Reviews
Hays Malaysia is recommended by their clients for their fast and responsive customer support and for providing the best guidance and feedback to meet our needs.
One customer wrote a review:
"Really good consultation and able to help finding good job career. Fully recommended"
5. EPS Malaysia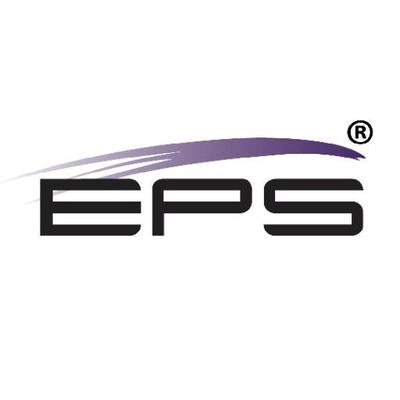 BEST FOR
The recruitment and outsourcing specialist
PRODUCTS
https://eps.my/our-services/
WEBSITE
https://eps.my/
ADDRESS
Suite 2A-11-1, Level 11, Block 2A, Plaza Sentral, Sentral,, Jalan Stesen Sentral 5, 50470 Kuala Lumpur, Wilayah Persekutuan Kuala Lumpur, Malaysia
CONTACT DETAILS
Tel: +60 3-2268 2888

Email: [email protected]

OPERATING HOURS
Mon to Fri: 8:30am-5:30pm
Founded in 1993, EPS Malaysia has proven to be a key player in the recruit and outsourcing industry. In fact, they have over 20 years of professional experience.
The company is a leading expert that offers quality services to cater to their clients' needs. This is what makes EPS Malaysia one of the best recruitment agencies in Malaysia.
In addition, they have always believed in supporting their business partners, building connections and partnerships that become long-lasting relationships. That too gives them an edge over many of their competitors.
Highlights
Professional staffing
Recruitment process outsourcing
Focus on different core areas
Customer Reviews
EPS Malaysia is well regarded by their clients for prompt responses, impressive service, and professional work. Some customers wrote reviews and said:
"Good service from EPS and helped our company fill in few vacancies within the given time frame. Awesome!"
"The best employment agency you could ever work with in Kuala Lumpur"
6. Michael Page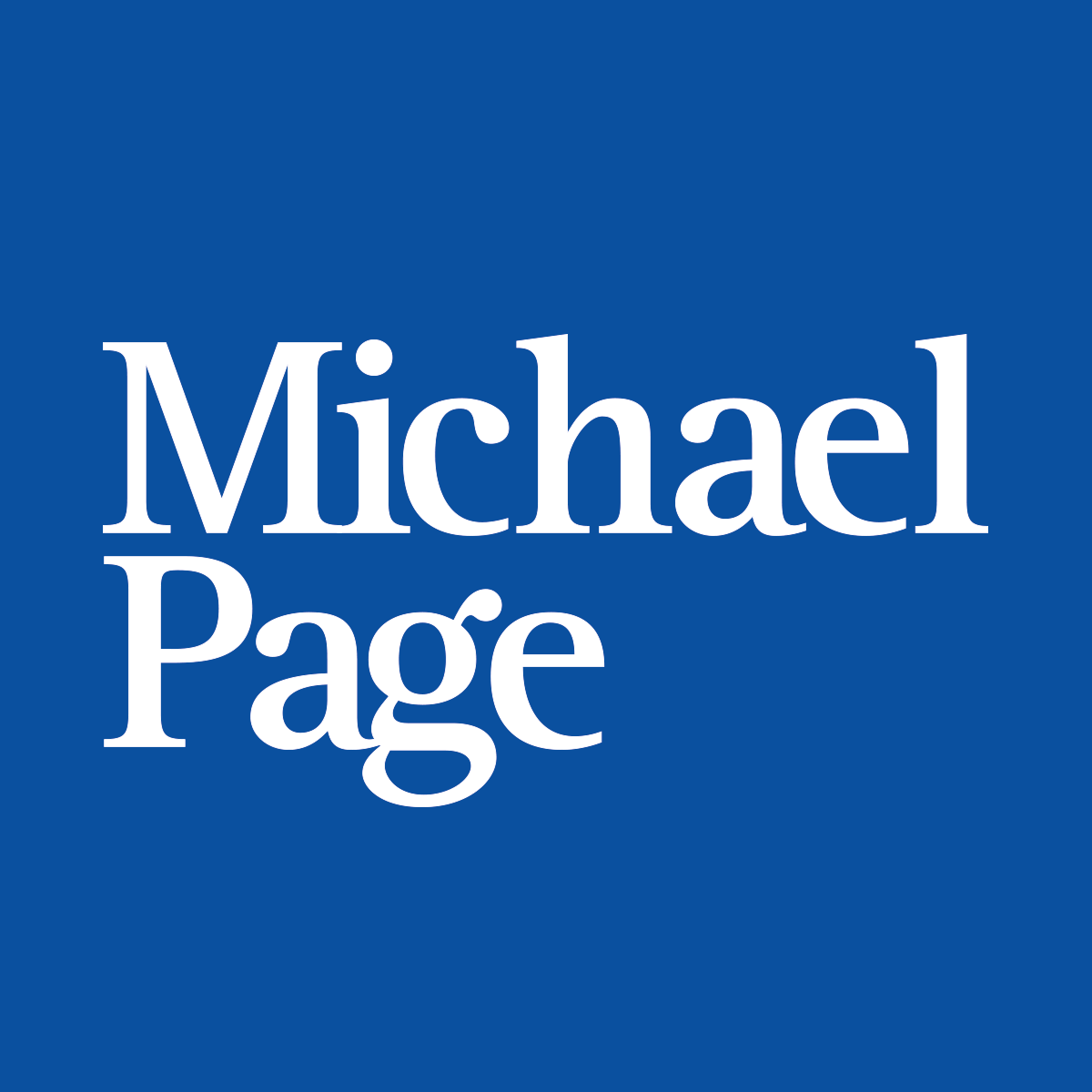 Michael Page is a recruitment agency whose expertise lies in bringing together the smartest professionals and the best businesses. As one of the best recruitment agencies in Malaysia, the company strives to connect employers and job seekers as well as match them effectively.
Regarding the matching process, it varies based on the work involved. They can be relied on, however, whether the task is helping an international company successfully source a potential employee to simply helping someone find the job of their dreams.
Highlights
Career advice
Management advice
Marketing insights
Customer Reviews
Michael Page is highly recommended by their customers for having the best and most professional consultants who have shown amazing and excellent conduct. A customer wrote a review:
"In general, Michael Page is one reputable agency that has gained my trust in finding a good place to work in the tech industry."
7. OSADI Commercial Supplies Sdn Bhd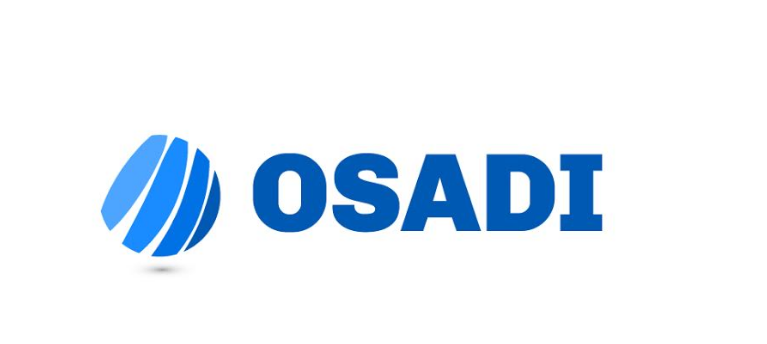 BEST FOR
Local & Foreign Workers Recruitment Services,
Hostel & Dormitory Management, Transportation Services, Expatriate & PVP Passes,
Overseas Business Visa & Executive Search Services
PRODUCTS
http://osadi.com.my/recruitment-services/
WEBSITE
https://osadi.com.my/
ADDRESS
72-1-62, Jalan Mahsuri, Arena Curve,
Bayan Lepas, 11900 Penang, Malaysia.
CONTACT DETAILS
Telephone: +604 642 1135
Whatsapp: +604 642 1135
Email:

[email protected]

OPERATING HOURS
8:00am -6:00pm
OSADI is a manpower provider company in Malaysia that first began its operations in 2002. Since then, they are currently the leading manpower agency in Northern Malaysia with clients all over Peninsula Malaysia.
Currently, OSADI is managing over 4,500 local and foreign workers in Malaysia. OSADI had successfully passed RBA VAP Audit conducted by TUV Rheinland on September 2020 and is certified ISO9001:2015.
Aside from managing local and foreign recruitment, they also provide management services in regard to the training, accommodations, and transportation for local and foreign workers, Executive search services specialised in the manufacturing industry and Expatriate Pass Application and Renewal Services.
Highlights
Local and Foreign Manpower Services Provider
Payroll management
Hostel & Transportation Services

Expatriate Employment Pass & PVP Application & Renewal Services

Overseas Business Visa Application

Executive Search Services- Specialized in Manufacturing & Supply Chain Industry

Training in collaboration with Beyond4
Customer Reviews
Here's what past clients have to say about them:
"On Behalf of Esquel Group, We would like to take a moment to thank you and your team for the manpower services you had provided to us since 2018. OSADI team had done an outstanding job for Esquel in managing our worker's welfare, hostel, and transportation.
Your team had provided us with excellent and professional services and turned the job around quickly. Our company is always extremely satisfied with the work that OSADI had rendered to us and appreciates the efforts being taken to improve and adhere strictly to our Social Compliance Code of Conduct.
Thank you for your excellent service and your continuous improvement plans.
We would recommend OSADi's services to anyone in this business."
-Esquel Malaysia Sdn. Bhd. – February 3rd 2020
"We have enjoyed the services from OSADI as an end to end manpower service provider. OSADI team had been assisting Ansell Group in recruiting and managing foreign workers for all four (4) Ansell plants & subsidiaries throughout Malaysia.
Throughout these years of association, OSADI team members totally understood our needs and our tough requirements. They had done an excellent job in helping us managing worker's hostel and transportation and had never fail to meet our high expectations: especially in ethical recruitment where OSADI team goes the extra mile to ensure compliance at all levels of supply chain.
We do not hesitate to recommend OSADI's manpower recruitment and management services to any employer who wishes a reliable and ethical manpower service provider in Malaysia"
-ANSELL (KULIM) SDN. BHD. March 12th 2020
8. Elabram
BEST FOR
HR Solutions
PRODUCTS
https://elabram.com/services.html
WEBSITE
https://elabram.com/
ADDRESS
Sales Office
Level 23 Nu Tower 2, KL Sentral, Jalan Tun Sambanthan, Kuala Lumpur 50470, Malaysia.
Operation Office
No. 5 & 6, Jalan KP 1/8, Kajang Prima, Kajang 43000, Selangor, Malaysia
CONTACT DETAILS

Phone

Fax

OPERATING HOURS
With over 20 years of experience in the industry, Elabram has proven to be one of the best recruitment agencies in the entirety of Malaysia through their attention to detail and due diligence when it comes to recruiting personnel. The awards that they have received can also speak for their accomplishments.
Their team is hands-on when it comes to the search, guaranteeing that they only provide the cream of the crop to all of their clients in terms of skills and backgrounds.
Highlights
Executive search for HR
Staffing
HR Process and consulting
Workforce management systems
Telco solutions
9. Executive Recruiters
BEST FOR
Executive search and selection for managerial positions and above
PRODUCTS
https://recruiters.com.my/our-solutions/
WEBSITE
https://recruiters.com.my/
ADDRESS
Kuala Lumpur Branch (KL Eco City)

BO 1-C, Level 19, Menara 2, No. 3 Jalan Bangsar KL ECO CITY, 59200 Kuala Lumpur

Kuala Lumpur Branch (Taman Desa Petaling)

7-0-1, Megan Corporate Park, Blok B, Jalan 1/125E, Taman Desa Petaling, 57100 Kuala Lumpur

Petaling Jaya Branch (Sunway Nexis)

NSD-12-02, Sunway Nexis, No. 1 Jalan PJU 5/1, Kota Damansara, 48710, Petaling Jaya

CONTACT DETAILS
Phone: 03.9057.8266 | Fax: 03.9544.1060
OPERATING HOURS
At Executive Recruiters, their process includes identifying and targeting a specific set of candidates, followed by more in-depth discussions with our clients. Potential candidates will then be considered but their suitability will be ascertained before we invite them further for a rigorous screening and interview process.
They use a robust resume database to effectively source for the right candidates using specific requirements that ensure results are accurate and effective. Their team does not just rely on technology alone; their thorough and proven interview screening techniques ascertain that all candidates put forward have high-quality backgrounds and experiences.
Highlights
Free training assessments
Customized courses to meet unique needs, and, if needed, we build a new one
Ethical and organized recruitment
10. Hunters International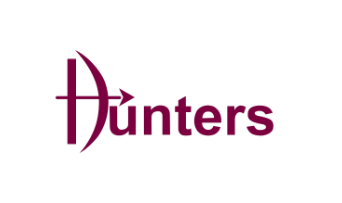 BEST FOR
Human Resource Recruitment Services
PRODUCTS
Recruitment search services, Executive search, Payroll outsourcing, HR Outsourcing, HR Consultancy, Human Resources Information System
WEBSITE
https://www.hunters-in.com/
ADDRESS
A-06-07, Menara Prima, Jalan PJU 1/39, Dataran Prima, 47301 Petaling Jaya, Selangor, Malaysia
CONTACT DETAILS
(+60) 3 7887 0718 |

[email protected]

OPERATING HOURS
Mondays-Fridays 9:30AM-6:30PM
If you have not found the perfect job for you or an employee that suits your requirement, then Hunters International is there to help you out. Hunters International is an integrated human resource solutions company who helps the citizens of Malaysia to get a job for free or to hire employees for their company.
They offer recruitment services, executive search, payroll outsourcing, human resource outsourcing, human resource consultancy, and human resources information system. Hunters International does not just focus on employment, but it also has a heart for CSR, such as supporting a shelter for special children to provide them with support, care, and comfort.
Highlights
Flexible working hours
Inclusive of hospitalisation and surgery
Company Trips
Customer Reviews
Here's a review from one of Hunters International's clients:
""Hunters is a very professional with proper processes put in place. From the question asked to understand the recruitment requirements, the quality of candidates to the constant follow up and the dexterity in bringing any differences in expectations between employer and candidates to negotiate a win-win outcome, the entire process leaves me feeling like I am working with reliable partners, intent on delivering the best. Thank you" – Caren Poon, Director in F&B company
Here's another one:
"I have collaborated with Hunters International since 2015, to recruit Executives and Senior Management. The candidates that they put forward have always met my requirements and personal standards. The Hunter teams has always been supportive, has good communication between candidates and our company. Love their follow-ups and commitment from sourcing till hiring" – Abigail Lim, Senior HR Manager in Electrical Manufacturing Company
11. Career Channel Executive Search

| | |
| --- | --- |
| BEST FOR | Independent Executive Search Organization |
| PRODUCTS | http://careerchannel.com.my/process/ |
| WEBSITE | http://careerchannel.com.my/ |
| ADDRESS | Unit 2-1, The Podium, Tower 3, UOA Business Park No, 1, Jalan Pengaturcara U1/51a, 40150 Shah Alam, Selangor, Malaysia |
| CONTACT DETAILS | +60 3-8408 1898 |
| OPERATING HOURS | Mondays-Fridays 9:00AM-6:00PM |
Career Channel Executive Search is a leading executive search and award winning firm that was established in 2006. They are an independent executive search organization that specializes in senior management roles within various industries.
They have a proven reputation for timely and accurate delivery of qualified and talented candidates.
Highlights
Clients are predominantly from multinational companies
Has extensive knowledge and experience within the industry
12. Agensi Pekerjaan Inter Island Sdn Bhd
BEST FOR
Human Resource Agency
PRODUCTS
Foreign talent, search & placement, executive search & permanent placement, contract & outsource services, customised learning and development
WEBSITE
http://www.interislandgroup.com/
ADDRESS
141 Middle Road, GSM Building #06-04 Singapore 188976
CONTACT DETAILS
+65 6535 7338 (Singapore) |

[email protected]

OPERATING HOURS
Contact for more details
Agensi Pekerjaan Inter Island Sdn Bhd has been in the industry for twelve years already. This human resource agency provides solutions to companies and employees.
Guided by their four philosophies – warmth, integrity, responsibility, and professionalism, Agnes Pekerjaan Inter Island Sdn Bhd was able to establish a successful company, closing the gap between the employers and the employees. Agnes Pekerjaan Inter Island Sdn Bhd offers foreign talent, search & placement, executive search & permanent placement, contract & outsource services, customized learning, and development.
Highlights
Customized solutions for your organization
Takes into account your needs as well as your preferences
13. Agensi Pekerjaan The Recruiter Sdn Bhd
BEST FOR
Recruitment and headhunting services
PRODUCTS
Permanent Placement, Contract & Temporary Placement, and Executive Search
WEBSITE
https://therecruiter.com.my
ADDRESS
Agensi Pekerjaan The Recruiter Sdn Bhd
11-2, Plaza Danau 2, Jalan 4/109F,
Taman Danau Desa, Off Jalan Klang Lama,
58100 Kuala Lumpur,
Malaysia
CONTACT DETAILS
Tel: 03-2858 6017 (general line)
Email:

[email protected]

OPERATING HOURS
Mon – Fri, 9am–6pm
Agensi Pekerjaan The Recruiter Sdn Bhd is a well-established professional recruitment agency in Malaysia to cater for both job seekers and employers since year 2010. The Recruiter believe that finding suitable and right talent or job is the key to success for any organisation and person. Hence their commitment is to ensure every job and candidate that they recommend is the best to their valued customers and job seekers. That is how The Recruiter begin with and passionate about.
May it be a permanent, contract or temporary position in various industries, The Recruiter make sure to only deliver right talent and job opportunities that can help employers and employees alike. With Agensi Pekerjaan The Recruiter, great people will definitely get the great jobs they deserve.
Highlights
Sourcing and placement from junior to C-level position with The Recruiter principal: Transparency, Honesty, and Integrity
Various industries focus
They have affiliations with numerous industries like Oil & Gas, Engineering, Shared Service Centre, E-Commence, Manufacturing, FMCG, F&B, Diversity/ Conglomerate, Relocation/ Record Management and much more
14. SPSC Engineering Sdn Bhd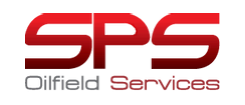 SPSC Engineering Sdn Bhd is a Project Support Service company focusing on the Oil & Gas, Energy Infrastructure & Construction industries. Everyday, they work towards delivering Project Management, Human Capital, BPO & Resourcing, Engineering, Maintenance & Technical Training solutions to our clients, combining our technical and commercial expertise across their projects
When you work with them, rest easy knowing that they are PETRONAS, Ministry of Finance (MoF) & CIDB licensed
Highlights
1300 projects completed
Works with governments and clients to make sure sustainability is more than just a word or a local content quota
Provides a "bridge" between training, education, and a career for local community members effected by large projects
15. Kontact App

KontactApp is a platform built to connect the contingent workforce directly with employers. Unlike many intermediary platforms, on KontactApp contingent workers negotiate and are hired directly by employers.
Due to the COVID pandemic, they are currently offering free access to their platform to do their small part in helping those in need find work. No commission is taken from either contract worker or employer based on hiring.
Highlights
KontactApp organizes candidates based on availability
They've built-in real-time notifications that let candidates know the moment employers view your profile and shortlist you
You'll know in 5 seconds if you meet the qualification of the job. If you don't, they'll show you what you're missing
16. Manpower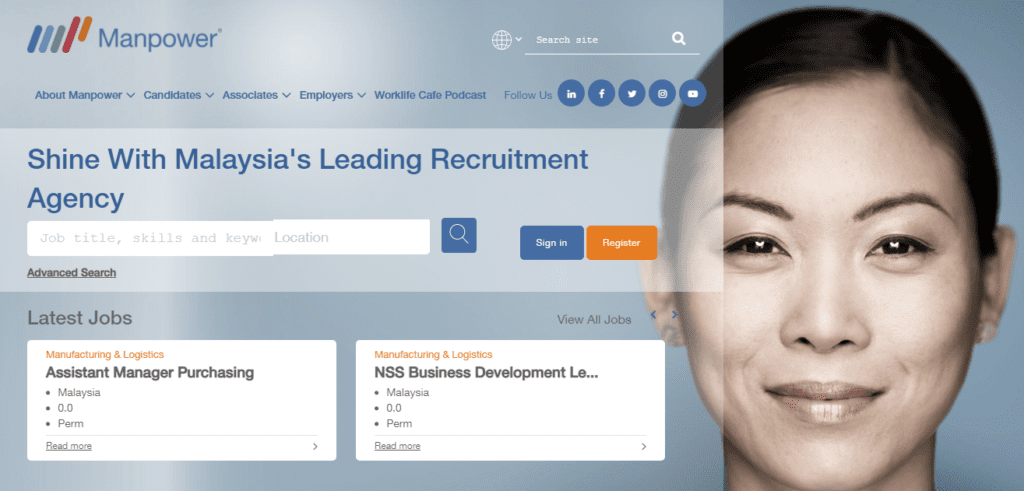 BEST FOR
Recruitment services, Job posting services
PRODUCTS
Workforce Solutions, Human Resource Services, Recruitment, Training, Assessments, Career Consulting, Career Transition, Outplacement, Staffing, Talent Attraction, Workforce Management, Human Resource Management, and Talent Solutions
WEBSITE
https://manpower.com.my/
ADDRESS
Suite 20.01, Level 20 Centrepoint South, The Boulevard, Mid Valley City, Kuala Lumpur, 59200, Malaysia
CONTACT DETAILS
+60 3 2087 0000 |

[email protected]

OPERATING HOURS
Mon to Fri: 9:00am-6:00pm
Manpower is a Malaysia-based company in the staffing and recruiting industry with over 20 years of serving clients to help them achieve their business goals by empowering the employer and giving opportunities for job seekers.
They have won various awards in which multiple associations have recognized their excellence in the industry, some of which are the Product's National Choice for Best Recruitment Agency in Malaysia and 6 recruitment awards from Asia Recruitment Awards to name a few.
With a highly user-friendly website and flexible operating hours, the company is highly acclaimed by their clients to be innovative in the solutions that they offer may it be to a freelancer or to a fresh graduate.
We recommend this company for students or job seekers in general who are looking to get started in the workforce and be led to the most appropriate job contract that will benefit both the employer and the employee.
Highlights
Award winning and highly accredited
Innovative staffing solutions
Customer Reviews
Here are some reviews from their clients:

"I'm really grateful to have chances to develop myself and explore more job opportunities. So happy to be here as I have successfully improved my skills and boost my confidence." – Adilah Zacks
"Best place for staffing solutions and recruitments. Great opportunity for fresh graduates." – Roselyn Xavier
17. Work Asia Contracting Sdn Bhd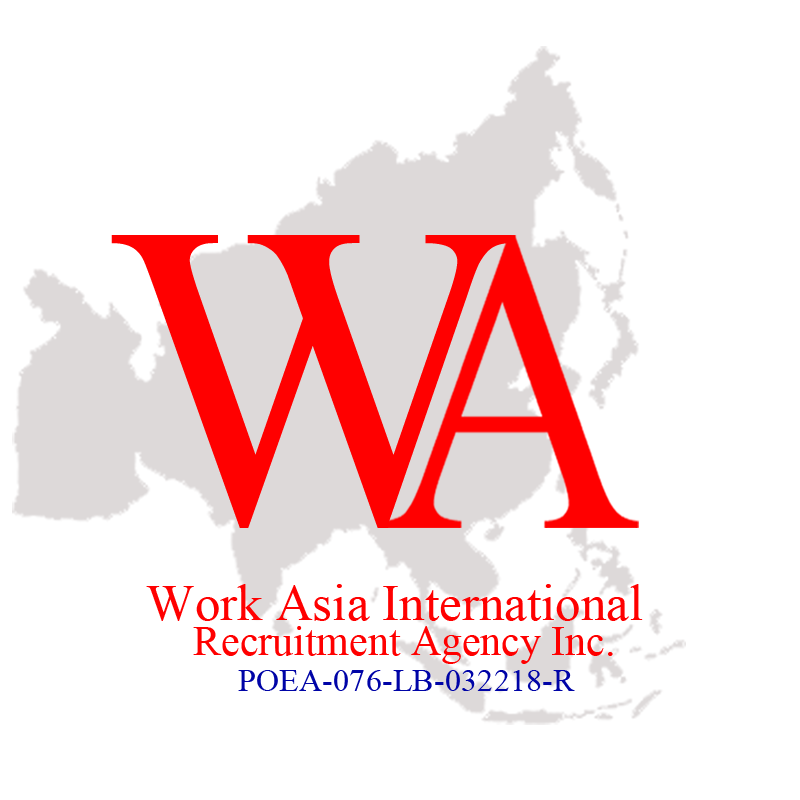 BEST FOR
Recruitment services
PRODUCTS
Attestation of Job Order, Manpower Assessment, Interview and prequalify workers, Cross check and verify credentials, Provide work orientation, Trade tests, Pre-departure orientation, Post monitoring of deployed workers
WEBSITE
https://www.workasia.com.ph/regional/malaysia/
ADDRESS
1-11-18 M City Soho, Jalan Ampang, 50450, Kuala Lumpur, Malaysia
CONTACT DETAILS
+603 2780 5953 /

[email protected]

OPERATING HOURS
24/7
Work Asia Contracting Sdn. Bhd. is an integrated manpower service provider for recruitment in Malaysia. They also specialize in HR consultations and have been providing excellent services in the area since 2015.
Ever since its establishment, the company has opened a physical headquarter in the Philippines and has since then deployed over 900 skilled and professional workers in Malaysia. Keeping a huge pool of professionals in various fields of expertise, they are able to deploy workers in the IT, healthcare, construction, and hospitality industries.
The company is now reputable and is one of the most sought out manpower suppliers in both Asian and Middle East communities such as Singapore, Brunei, Japan, Kuwait, Jordan, Bahrain, and the Kingdom of Saudi Arabia.
They offer a wide array of recruitment services and support services and they are also affiliated and certified by the Ministry of Finance the Malaysian Insurance Institute and the Responsible Business Alliance.
Highlights
Duly certified and accredited
Reputable and high quality services
Accommodates Asian and Middle East countries
18. Asia Recruit

BEST FOR
Recruitment services
PRODUCTS
Permanent placement services, Contract/ Temporary Staffing services, International Recruitment services, and other additional services
WEBSITE
https://www.asiarecruit.com.my/
ADDRESS
Selangor (Main Office)
Unit No. 7-03-A, Level 3, Menara Jebsen & Jessen (Tower 7)
UOA Business Park Shah Alam,
No.1, Jalan Pengaturcara U1/51A, Seksyen U1
40150 Shah Alam, Selangor, Malaysia
Johor
12-01, Jalan Molek 1/31, Taman Molek
81100 Johor Bahru, Johor, Malaysia
Melaka
No. 32A, Jalan PB1, Taman Padang Balang
75350 Batu Berendam, Melaka, Malaysia
No. 32B, Jalan PB1, Taman Padang Balang
75350 Batu Berendam, Melaka, Malaysia
CONTACT DETAILS
Selangor (Main Office)
Tel: +603-5038 3983
Fax: +603-5888 8736
Email: [email protected]
Johor
Tel: 607-289 2122
Fax: 607-353 5012
Melaka
Tel: 606-317 0020
Fax: 606-852 6006
OPERATING HOURS
Mon to Fri: 9:00am-6:00pm
Asia Recruit is a go-to global recruitment agency that has been established ever since 2003. Based in Malaysia, it offers both permanent and contractual recruitment services for businesses in a various array of fields.
Ever since it was established as a brand of the Will Group back in 2016, the agency has expanded its recruitment services worldwide and is now accommodating recruitment services all across the globe.
We recommend this company due to its experience in the field of recruitment as they were awarded as one of the Top 10 Recruitment Agencies in Malaysia back in 2020. They are driven to deliver people-centric services as they also keep up with the latest technological trends in businesses.
They pride themselves on providing consistent, dependable, and top-tier services to a wide array of clients ranging from small businesses to multinational companies.
Highlights
Customised talent solutions for their clients no matter the industry
Excellence in candidate care and experience carried out by our diverse team of recruiters
Guided by people centric approach while continuing to embrace technological solutions to improve our services and expand our reach
Customer Reviews
Here are some reviews from their clients:
"Asia Recruit has been instrumental helping us in sourcing & filling the skilful position especially for IT, Finance, Engineering, Supply Chain etc. The consultants are friendly, committed to the job given, understand the requirements well, responsive and the service fast to meet our certain timeline. Asia Recruit has shown that they are trustworthy for a long-term relationship. I would highly recommend their excellent service to others!" -Linda, Talent Acquisition Specialist, MNC Solar Manufacturing Company
"Why we choose Asia Recruit? They are helpful, supportive, always meet our expectation, highly responsive and never fail to bring talented individuals to our company. Asia Recruit, our trusted recruitment agency!" -Syahirah, Talent Acquisition, MNC Semiconductor Manufacturing Company
19. Experis Malaysia

Experis® is a global leader in IT professional resourcing, permanent recruitment, project solutions and managed services specializing in Business Transformation, Cloud and Infrastructure, Cybersecurity, Digital Workspace and Enterprise Applications. As digital transformation and acute skills shortages in tech continue unabated, Experis delivers talent with the powerful combination of in-demand technical skills together with the soft skills that are critical for business success.
Through Experis Academy, they work with a broad range of technical schools and universities to design and deliver curriculum for in-demand skills that can be immediately applied on the job.
Experis is part of the ManpowerGroup family of brands, which also includes Manpower and Talent Solutions. To learn more, visit www.experis.com https://www.experis.com.my/
They shares their knowledge, resources, and expertise so that every team member understands what is important now, what is happening in the world of work, and to know how torespond the best to clients.
What's great about them is that they actively listen and act upon information to improve their relationships, solution, and services.
In comparison to others, they can offer jobs from 80 countries. This can give you a bigger chance to grow and really be the person you want to become.
What makes them standout from other companies is how easy you can navigate through their interface. With just a simple few click, whether you are looking for a job or a candidate, you will find your way immediately.
Highlights
Innovative delivery and commercial models.
Global reach with local expertise.
Full suite of workforce solutions with specialised teams in key skillsets.
Customer Reviews
There are many improvements in management especially matters involving salary payment – no problems arise involving monthly salary, printing of initial salary slip, EA form letter issued early, proper annual contract renewal and immediate reply from HR representative if there is any problem. These are all managed more efficiently and effectively than previous management.
20. Talent Recruit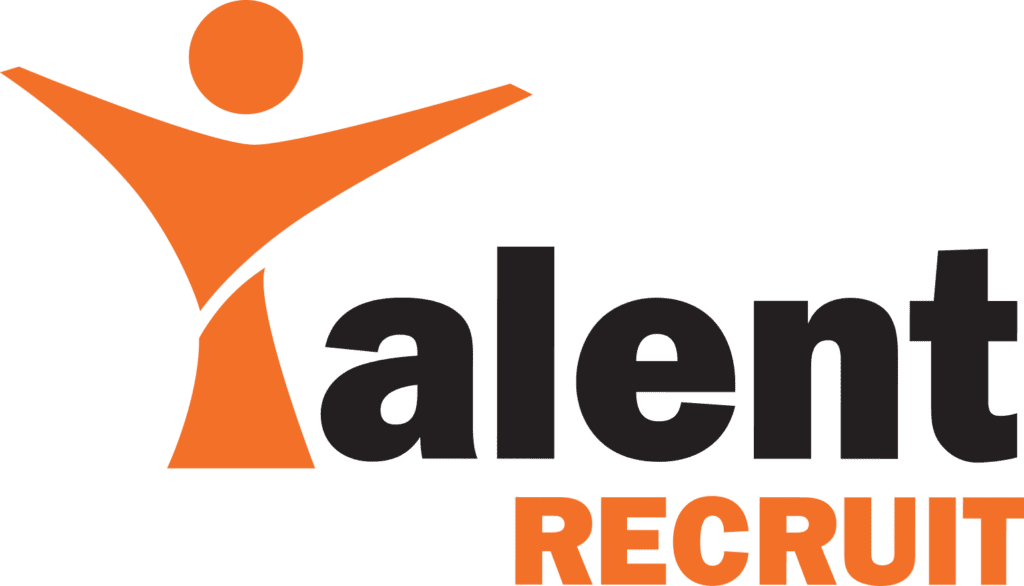 BEST FOR
Global Recruitment for Employers and Employees
PRODUCTS
Recruitment Services
WEBSITE
https://talentrecruit.com.my/
ADDRESS
Agensi Pekerjaan Talent Recruit Sdn Bhd
(201901042130) (1351460-W) (JTKSM978)
E-3-26, IOI Boulevard, Jalan Kenari 5, Bandar Puchong Jaya​47170 Puchong, Selangor, Malaysia

Talent Recruit Consultancy Sdn Bhd
(202201014198) (1459895-H)​
E-3-26, IOI Boulevard, Jalan Kenari 5, Bandar Puchong Jaya
47170 Puchong, Selangor, Malaysia
CONTACT DETAILS

[email protected]


+603-86038988
OPERATING HOURS
Monday – Friday 9am – 6pm
Just by its name, Talent Recruit, we know this company provides talent and jobs for employers and employees, respectively.
They offer Permanent Placement, Contract Staffing and International Recruitment services.
We like that their range includes small companies to large multinational organizations in a variety of industries and job specializations.
We think that this company delivers their promise of providing efficient, quality and professional recruitment services to meet each stakeholder's needs.
They're very understanding and are able to provide the perfect match, and they do so very efficiently.
We've heard a lot about recruitment agencies never getting back to candidates, but we've heard of no such thing with Talent Recruit.
For all these reasons, we highly recommend Talent Recruit if you're looking for talent or jobs!
Highlights
Licensed recruitment agency
Offers Permanent Placement, Contract Staffing and International Recruitment services
Small companies to large multinational organizations
Efficient team
Customer Reviews
"The agent provide an adequate information for the job. Excellent service and the recruiters are very helpful."
"Great recommendation and feedback from Mr Richard himself. Very understanding and willing to listen. I was able to share with him my expectations and hopes for the job that I was looking for, and he was able to match it. All the best to the company!"
There's no better way to approach job searching than going to a recruitment agency. The ones above are the agencies in Malaysia with the best success rates when it comes to matching people to their jobs, so we're sure they can take care of you.
Were you finally able to land your dream job with their help? Leave your comments down below and let us know how it went. We'd love to hear from you!
And if you're a business owner instead of a job seeker, be sure to check out our other lists offering resources for business owners. For example, you may want to check out our list of the best advertising agencies in Malaysia too, to boost your company's visibility!