The 11 Best POS Systems in Malaysia
Photo credit: Shutterstock
Why should you bother looking for the best POS systems in Malaysia? Because it's pretty much necessary if you want to run a business in the country!
In order for businesses to run smoothly, owners need to consider having a good quality point-of-sale or POS system to keep track of their day-to-day customer transactions, even their earnings, inventory, and sales.
So, to further help you grow your business and keep things organized, check out the list below for the best POS systems in Malaysia.
1.  POS Market
POS Market is a full-blown POS system for businesses. It tackles cash transactions, receipt printing, employees' attendance, inventory controls, and more.
Catering to different types of establishments from retail to food & beverages and even specialty stores, POS Market has the perfect system for you.
With its different features, industries, hardware, services, and software, POS Market is a leading POS provider, making their product one of the best POS systems in Malaysia.
Highlights
Cloud POS system
Inventory system
Service and support
Customer Reviews
POS Market is recognized as a first class company by their clients for their great after sales service, quick response, and all-inclusive products.
Customers on Facebook reviewed them and wrote:
"Great services from wonderful people~! Really reasonable rates for wide function POS system~! Thank you POS Market~! Especially Dennis for fast service~!"
"Good service staff especially Dennis ,and also nice system,easy and convenient to use.."
2.  Genius POS System
Genius POS uses an iPad for its POS system that caters to food businesses. It is a strong and productive mobile POS, making it one of the best POS systems in Malaysia.
The goal of the Genius POS System is to help simplify the operations of restaurant owners. With powerful features, a user-friendly interface, and inexpensive rates, it is truly a secure and easy POS system.
Through the use of an iPad POS system, time is used more efficiently and tasks are managed productively—that is the core goal of the Genius POS System.
Highlights
Employee management
Table management
Time-based menu
Customer Reviews
Users of the Genius POS System highly recommend them for their efficiency and helpfulnesses towards food and beverage businesses.
Satisfied customers wrote their reviews online:
"Amazing service from Roland! Our Pos got logout from the license account and Roland got back to us faster than thunder"
"This Ipad Pos System will be a good "personal assistant" for every restaurant owner. It has a stable system, easy to use and also with powerful features. In addition, the cloud system also help the restaurant owner to manage their restaurant anytime and anywhere."
3.  Red Zone
Red Zone was first established in 2005. To make an impact on how sales were conducted and how people received salaries were the aims of the company.
Currently, Red Zone has one of the largest catalogue selection for touch screen monitors, POS terminals, barcode printers, and other POS equipment items.
To become an all-service solution and to have everything the clients need is Red Zone's mission, and for that, they're one of the best POS systems in Malaysia.
Highlights
SQL accounting software
iPad POS system
Barcode equipments
Customer Reviews
Red Zone's loyal customers commend them for their good service, prompt responses, and reasonable prices. The customers said they receive great support from the technical team.
They left reviews online about Red Zone and wrote:
"Any problem quickly helps solve it for over a decade or great service"
"SQL software support service is good & fast, highly recommended."
4. Leverse System
BEST FOR 
POS System
PRODUCTS
https://www.leverse.com/products/
WEBSITE
https://www.leverse.com/
ADDRESS
Northern Office
No.1, Tingkat, 1,
Lebuh Pekaka 1, 11700
Gelugor, Pulau Pinang, Malaysia
Central Office
B-21-1, No. 8, Jalan A,
Off Jalan Puchong, 58200
Kuala Lumpur, WP KL, Malaysia
CONTACT DETAILS
Sales Enquiry: +60 18 4747100
Tech Support: +60 19 4247100
Email Us: [email protected]
OPERATING HOURS
Monday – Saturday: 9am – 6pm except public holiday
Leverse Technology SDN BHD is an excellent provider of POS hardware and IOT stores in Malaysia. They are driven to give only the best quality of customer service possible in all services that they do.
As they envision becoming the greatest SME software services provider in Southeast Asia, they have steadily expanded their capabilities and services back when they started back in 2011. Furthermore, they have then expanded to being a POS reseller by 2014 and have since then become a POS Peripherals Exporter as of the recent year 2019.
They are also values-driven in all the services that they do as they are all passionate to deliver the best services and integrate honesty and transparency in all services that they do for each client in order to establish a long-term relationship and partnership with them.
We recommend this company for clients looking for a one-stop-shop for all their POS needs to be accompanied by a friendly and eagerly accommodating staff to satisfy all client's queries and concerns.
Highlights
High quality customer services
Transparent and honest transactions
Passionate and professional staff
5. IRS Software
IRS Software is a popular POS system that was built in 2002. They've had over 30,000 clients and more than 100 dealers all over Malaysia.
Recognised as one of the best POS systems in Malaysia, IRS Software is a development company that goes head-to-head against even international competition. It stands out even among them too!
From retail to restaurant to other establishments, IRS Software has come up with efficient solutions for their customers in order to suit the needs of their businesses.
Highlights
Retail software
F&B software
Cloud software
Customer Reviews
IRS Software is trusted by their customers for their good space, user-friendly and hassle-free products, and overall excellent service.
Clients wrote about IRS Software online:
"The company has a good teamwork and family culture. The colleagues are friendly and management's direction is good. A good place to work for better career advancement as well as a vast opportunity to learn and expand your skills and experiences. Thumbs up ?"
"Overall was good, highly recommended for those who finding for Point of Sale (POS) system ! Thumbs up!"
6. Marvelsoft Solutions
Marvelsoft Solutions was established in 2003. They offer POS products sales, support and service.
To improve efficiency, enhance customer service, increase profit, and decrease errors are all the main goals of the company.
Recognised as the providers of one of the best POS systems in Malaysia, MarvelSoft Solutions now has over 300 partner shops and support service centers.
They have also acquired the trust of well-known brands like Apple Store and My Pharmacy for their knowledge of POS systems.
Highlights
POS software
POS hardware
Customer support for F&B enterprises
Customer Reviews
Customers of Marvelsoft Solutions deem them amazing for providing excellent and efficient service. People wrote their reviews about Marvelsoft Solutions online and said:
"Many thanks for your kind and efficient service. I will definitely continue to recommend your services to others in the future."
"Awesome company, one stop solution provide, good service"
7. IRS Software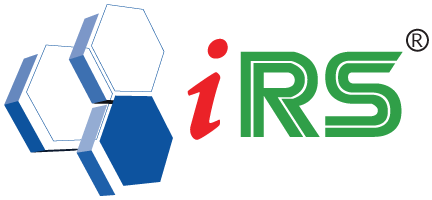 There's no denying that IT Support is necessary in order for businesses, regardless of industry, to further grow and evolve. This is where IRS Software comes in.
IRS Software is one of the leading software solutions provider in all of Malaysia, most known for their Multi-Store Management Program and Point of Sales (POS) System. Their exemplary software has led them to catering to numerous industries, including restaurant businesses, beauty salons, pet shops, and many more.
Aside from their softwares, IRS Software is also known for their world-class customer service. They provide all of their clients with constant support, to ensure that said clients will be able to operate the system well. Not only that, but they offer yearly maintenance as well to prevent crashes and problems with the system.
Lastly, IRS Software has expanded to include the sales of hardware. If you're in need of bar code scanners, cash drawers, retail IT equipment, and other business equipment, then they're your best bet.
Highlights
Retail software
F&B software
Cloud software
Hardware available
Customer Reviews
Here are some comments about IRS System that have been left behind by satisfied clients:
"We feel gratitude to interview with the Chef Ben Diners supervisor Ms.Sharifah on that day, as Ms Sharifah mentioned, the system makes them communicate more smoothly without any conflict or misunderstanding. Secondly, reports make them act and execute a decision faster and accurate as the pos system can help the owner to know which dishes were the best-selling product, always possible to maintain the inventory level, staff clocking system and more!"
-Chef Ben Diners Sdn Bhd, Testimonials
"Ms. Lily feel grateful to IRS support, whenever they faced a problem, IRS support team manage to solve it in a short period of time. Secondly, the membership program does help them to retain customer loyalty. Thirdly customers can always retrieve back the purchase records and our system does trigger an alarm when the specific items in low stock condition."
-Food Beng Health Care Sdn Bhd, Testimonials
8. Neo Info Tech System Sdn Bhd
BEST FOR
Advanced point of sales (POS) systems
PRODUCTS
https://www.nit.com.my/pos-system.html
WEBSITE
https://www.nit.com.my/
ADDRESS
D-3A-52 IOI Boulevard,
Jalan Kenari 5, Bandar Puchong Jaya,
47170 Puchong, Selangor.
CONTACT DETAILS
+60163361142 (Technical Hotline)
+60162161142
+60167021142
​+60164171142
OPERATING HOURS
Neo Info Tech, also known as NIT, is one of the best POS providers in all of Malaysia. Why? Because of their consistency when it comes to delivering the promises that they made when they first began operating.
The first of which is to develop a user-friendly software — something quite evident in the 3 types of POS Systems they offer their clients. This is followed by exemplary customer service, which they have achieved by being open to communication and hearing out any concerns that clients may have and doing their best to address said concerns.
Learn more about their E-Wallet Services here: https://www.nit.com.my/e-wallet-services.html
Highlights
Various types of POS systems
NeoMobile
NeoCloud
Customer Reviews
Here are some comments about Neo Info Tech System Sdn Bhd that have been left by satisfied clients:
"Why I choose NeoPOS because when I first see their demo, I was impressed by the NeoPOS flexiblitiy & features.
A good system can help you to manage your business, inventory, promotion & etc. Now I spend more time with my family, I can monitor my business anywhere, anytime. NeoPOS make me free!" – Carolyn Wan, Director of Wayne's Cafe
"Before using NIT NeoPOS, I was headache with the previous POS System and their support. NeoPOS help me solve my inclusive GST issue and also the support from NIT is awesome! Now I opened my 7th outlet in Sunway Velocity and still choosing NIT NeoPOS." – Alvin Tan – Director of Bentoya & Tenka
9. Dinesoft Sdn Bhd
BEST FOR
Multi-channel restaurant management solutions
PRODUCTS
https://www.dinesoft.com.my/solution
WEBSITE
https://www.dinesoft.com.my/
ADDRESS
Blcok F1, Jalan PJU 1/42, Dataran Prima, 47301 Petaling Jaya, Selangor, Malaysia
CONTACT DETAILS
OFFICE TEL: 6 03-3358 8696

Sales direct call: 6 012-5177 166

INQUIRY: [email protected]

OPERATING HOURS
9:00 am – 6:00 pm (Mondays to Fridays)

9:00 am – 1:00 pm (Saturdays)
The restaurant business is difficult to manage as is, more so if you don't have a decent point of sales system that will help you manage things. If you want a POS system that is extensive and capable of providing more than one solution, then Dinesoft is your best choice.
They offer free trials to those who are interested. In the trial period, you'll be able to experience everything that their POS system has to offer. This includes, but isn't limited to, a loyalty member module, inventory module, tablet ordering system, and cashier terminal POS system.
If you're interested in these and so much more, contact them and get your free trial today.
Highlights
Comprehensive POS system for retail and f&b industries
Customer Reviews
Here are some comments about Dinesoft that have been left by satisfied clients:
"Great service provider with excellent customer service. Special to Mr Kelvin for his help to solve my issues + keeping the conversation entertaining!"
-Anthon Lim, Google Reviews
"The best POS system with amazing support. Packed with great features to help business run smoothly. Access to support via chat and knowledgebase are also very responsive and helpful. Thanks."
-Havinashpal Singh, Google Reviews
10. Vyrox
BEST FOR
Single point of responsibility for all services
PRODUCTS
https://vyrox.com/free-restaurant-pos-retail-pos.php
WEBSITE
https://vyrox.com/
ADDRESS
Command Center HQ

No. 17-G, 17-1 and 17-2, Block A, Jalan Atmosphere 3
The Atmosphere Business Center, Bandar Putra Permai
43300 Seri Kembangan, Selangor, Malaysia.

Research & Development Unit

No. 16-05, Tower A, The Vertical Business Suite
Jalan Kerinchi, Bangsar South
59200 Kuala Lumpur, Wilayah Persekutuan Kuala Lumpur

CONTACT DETAILS
Office Contact Number:

03-82136222

Smart Home & ELV Systems:

Patrick 019-6883338
Peter 016-5313713
Sheng 018-2263338

Software Development:

Joe 018-3993338
Technical Support:

Kit 018-2203338

OPERATING HOURS
Monday~Saturday 8:30AM~5:30PM
Vyrox company knows really well the pros and cons of systems. As well as their function, expandability, and limitations. Their team consists of M&E Engineers, Civil Engineers, Software Engineers, and Programmers.
The company started its business as a contractor in 2008 and is thriving now because of its great service.
They also provide solutions for different situations such as: Smart Home, IT Services, and Billing & Management
Highlights
CIDB and NIOSH certified
Request quotation by sending an email through their website
11. Poserva
Pserva offers Smart Restaurant, Smart Business, Smart Marketing, and Smart Inventory. These services can make our lives easier. This POS can definietly supply you with solutions for your business.
A marketplace is also availabe on their website. WHere you can buy iPad Stands, Thermal Printer, Thermal Receipt Paper, Handheld POS, and other items were this POS can be used.
Highlights
Register and enjoy lifetime unlimited usage for ass POSERVA software
E-wallet Payment Services