The 10 Companies for the Best Pest Control in Johor Bahru
Photo credit: Shutterstock
Having pests invade your home is a huge problem, especially when you've done everything to keep it clean and serene. Well, you can finally say goodbye to your troubles, because we've got the companies for the best pest control in Johor Bahru to help you.
Pest control services are experts for a reason. They've got you covered when it comes to handling rats, termites, and other insects that have brought nothing in your life but problems.
Check out and read our list below, as we've gathered the companies for the best pest control in Johor Bahru.
1.  One Stop Pest Control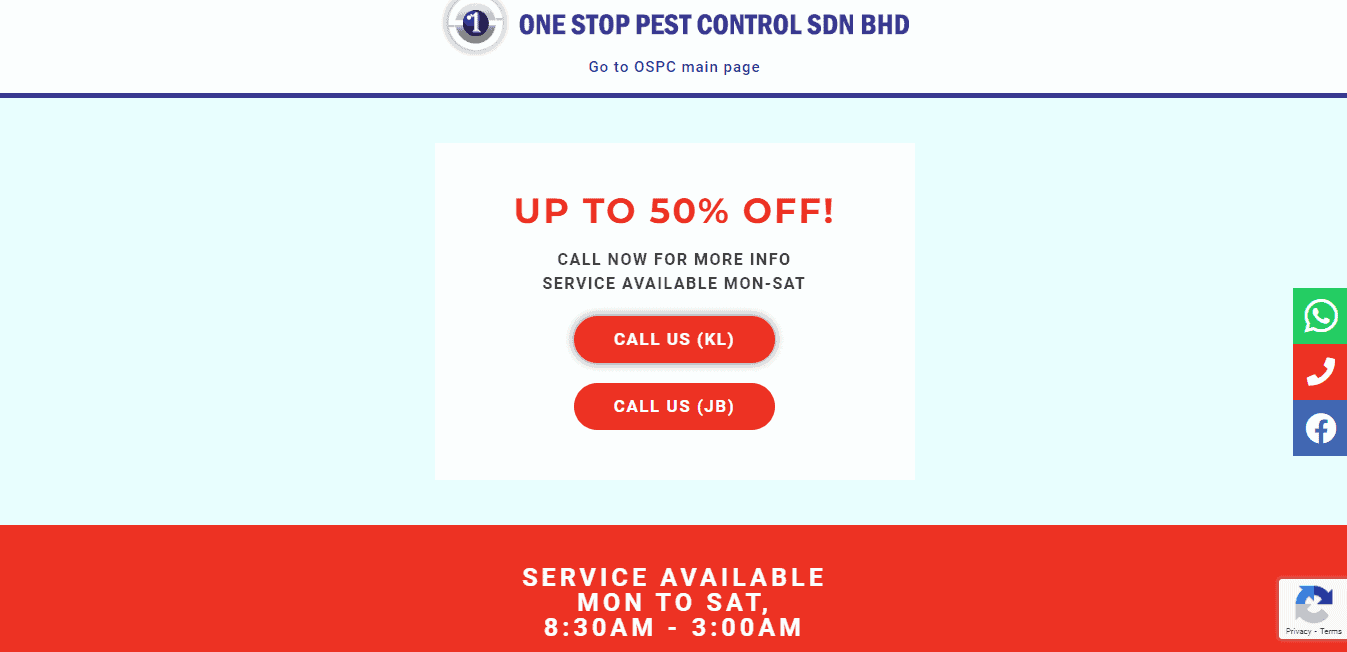 BEST FOR 

Pest Control & Disinfection Service

PRODUCTS

Termites and Pest Control, Disinfection Services

WEBSITE
https://onestoppestcontrol.my/
ADDRESS

JB Branch: 42-1, Jalan Setia Tropika 1/1 Taman Setia Tropika, 81200 Johor Bahru, Johor.

KL (HQ): 40, Jalan USJ 8/2A, UEP Subang Jaya, 47610 Selangor

CONTACT DETAILS

JB Branch: 07-232 0951/ 014-3095273

|

[email protected]




KL (HQ): 03-56338501/012-2358002 

|

[email protected]

OPERATING HOURS

Office Hours: 8:30 AM – 5:30 PM

Service available Monday to Saturday, 8:30 AM – 3:00 AM
To protect your home or business from pest infestation, it is essential to have the best pest control partner to protect your most valuable assets.
One Stop Pest Control (OSPC) instantly comes to our mind when we think of a professional and licensed pest control and disinfection company in Malaysia. 
As one of the most trusted pest control companies since 2007, One Stop Pest Control has been serving more than thousands of local homes and businesses across Malaysia, which speaks volumes of its credibility.
We are impressed by the range and diversity of their clientele, which includes apartments and condominiums, residential houses, hospitality, warehouses, manufacturing and healthcare industries, government sectors, and logistic companies. 
What clients like about the service of One Stop Pest Control is that they offer a wide range of services and packages at an affordable price to meet their budget, with quality of service always maintained at the highest standard.
Highlights
Trusted company with 15 years of experience in the industry since 2007

Licensed and experienced professional technicians 

All the chemicals used are registered with Pesticide Board Malaysia 

Various packages to suit different budgets 

Quotation comes with free consultation and inspection
Customer Reviews
"No pest issue after service. Quite satisfied with the service you provided " – Mr Alan, Building Manager of Aliff Utama Serviced Apartment
"Thank you for the regular update on the termite treatment for my house in Malaysia while I was stuck in Singapore during the MCO period. I'm very pleased with the outcome of the termite treatment. My termite issues have been properly addressed now" – Puan Zarina
2.  Pesco Pest Control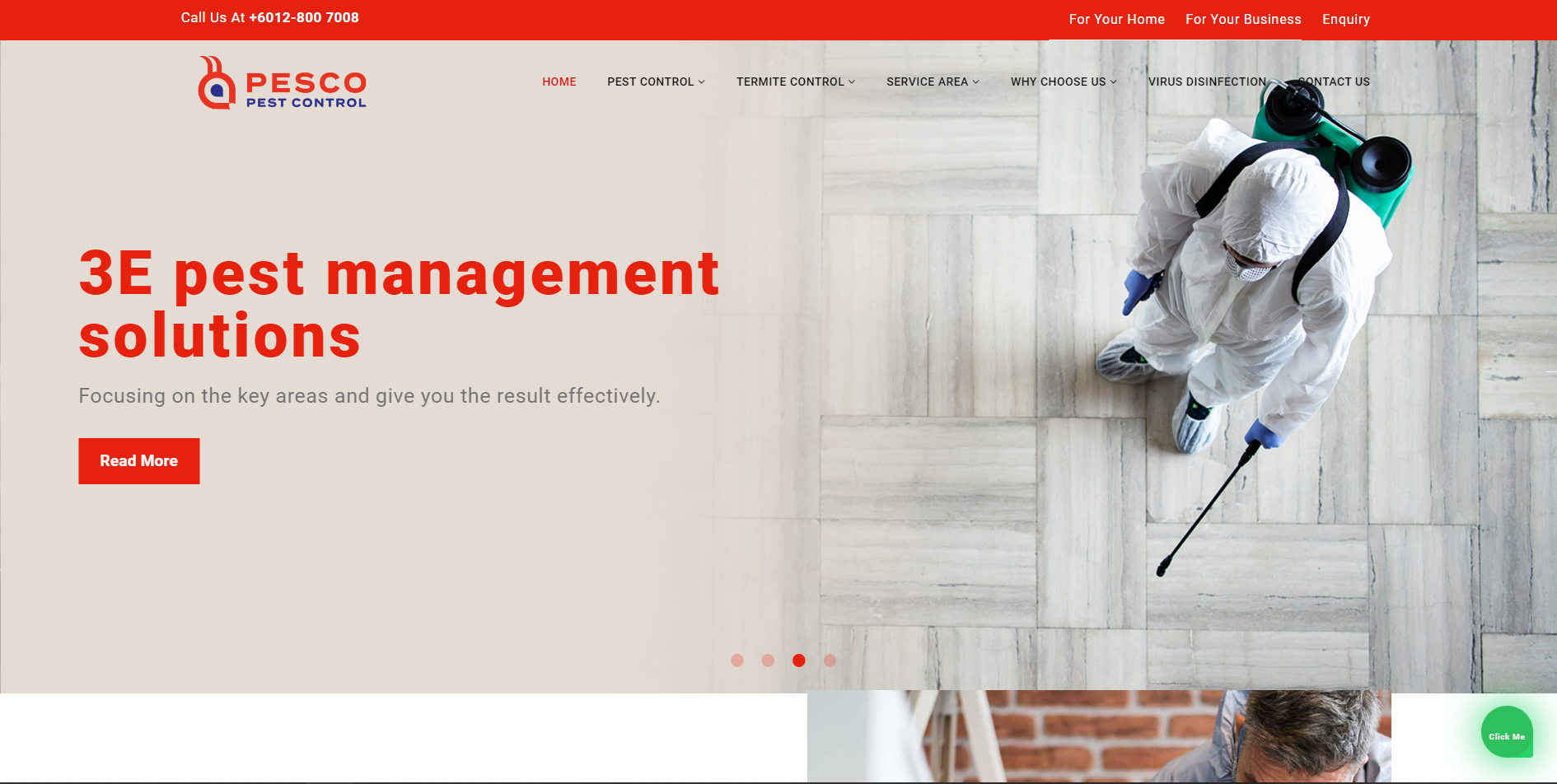 BEST FOR 
Overall Pest Control
SERVICES

Termite Control

Cockroaches Control

Rats/ Rodents Control

Ants Control

Flies Control

Occasional Pest Control

Integrated Pest Management (IPM) Pest Control for Factories and Commercial Buildings

Virus Disinfection Services

WEBSITE

https://pesco.com.my

ADDRESS

36,36-01, Jalan Kempas Utama 3/3, Taman Kempas Utama, 81200 Johor Bahru, Johor, Malaysia

CONTACT DETAILS

+6012-800 7008

(Hotline)

/ +607-562 0256

OPERATING HOURS

Mon-Sun: 7.00am-11.00pm
With more than 20 years of experience in the industry, Pesco Pest Control offers one of the best pest control services in Johor Bahru. They provide both their residential and commercial clients with customised solutions.

You can count on them for virus disinfection solutions, insect prevention, and termination of pests such as termites, rats, flies, and termites. They put their name behind every project they undertake, offering a quality of service that surpasses industry standards.

It is also worth noting that they're a member of the National Pest Control Association (NPMA). The company is also officially licensed by the government as a pesticide applicator and pest control operator, so you can rest assured that you're in safe hands should you choose to work with them.

Pesco Pest Control is committed to providing service that meets your needs while ensuring the safety of your family and even pets. Their staff uses eco-friendly and non-toxic products to achieve this, so be sure to check them out.
Highlights
State-of-the-art pest control solutions

Excellent customer communication

Offers environmentally-friendly options

Advanced pest control technology

Cost-effective pest management solutions
3.  Pest Control Compared
Find pest control companies anywhere. With Pest Control Compared's global directory, they guarantee that they can help you find reliable pest control service providers for any pest control job. Pest Control Compared's contacts are among the best and most experienced in the world.
They are dedicated to providing top-quality pest control services anywhere. Before taking on the pest control job, their generous pest control service providers come for a free inspection to check the infestations in your home. Then, they apply ultramodern pest control techniques that guarantee the total removal of the pests.
Their trusted pest control service providers also make sure that the area they have rid of pests does not become contaminated for the dwellers' safety. Not only do they get rid of pests, their reliable pest control contacts also take measures to prevent them from coming back, saving you money in the long run.
Highlights
Expansive directory of global pest control service providers
Pest control for both residential and commercial spaces
4.  Anticimex Pest Management
Anticimex is the leading disinfecting service company in all of Malaysia and another titan all over the world. This reputation isn't at all surprising, considering the great care they put into removing any and all pests from their clients' properties.
We especially like them because of the products and equipment that they use, all of which are guaranteed to be non-toxic. So you won't have to worry about their work leaving harmful substances that may affect your health after they've gotten rid of your unwanted visitors.
Highlights
General pest control
Garden pest control
Termite control
Powerful virus protection
5. XMITE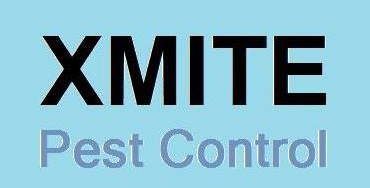 XMITE is an expert pest control company that provides a wide array of products and services to choose from.
Trusted for their modern solutions for termites and pests, XMITE guarantees the use of safe chemical products to safeguard the health of their customers.
The company is devoted to excellence within the industry. That's why XMITE is one of the companies that offer the best pest control in Johor Bahru.
Highlights
General pest control
Industry solutions
Termite control
6.  Diamond Pest Control
Diamond Pest Control is your one-stop solution to professional pest services and termite management for all households, commercial establishments, and factories.
The company is a licensed pest control services provider renowned for their quick and efficient solutions of eliminating pests, termites, and insects.
Working with a group of highly skilled experts aiding to your pest problems, Diamond Pest Control is regarded as one of the companies for the best pest control in Johor Bahru.
Highlights
Termites prevention
Extermination of insects
Free survey and evaluation
Customer Reviews
Clients of Diamond Pest Control recommend them for their impressive and high quality service.
Satisfied clients wrote their reviews:
"First class service! The boss is friendly! fair price! Strongly recommended!"
"We were extremely impressed with the quality of the service received. The sales person and their biologist is knowledgeable and act fast whenever we contact them."
7.  Ikari
Ikari's main office was first established in 1981, and has branched out successfully since then. At present, they have 12 affiliates around the different regions of Malaysia.
Starting off as just a pest control service provider, Ikari later innovated and included consultation for environmental sanitation, healthcare, and water treatment.
To keep up with fast development, Ikari took on manufacturing products and forming systems for the aforementioned, thus becoming one of the companies for the best pest control in Johor Bahru.
Highlights
Green pest solution
12-point green chemistry
Pest control
Customer Reviews
Ikari is praised by their customers for their professional service. Customers reviewed them and wrote:
"Anxiety Free….. with IKARI Service. Recommend it to all."
"Pest Control Services, certified and with professional workers"
8.  Pied Piper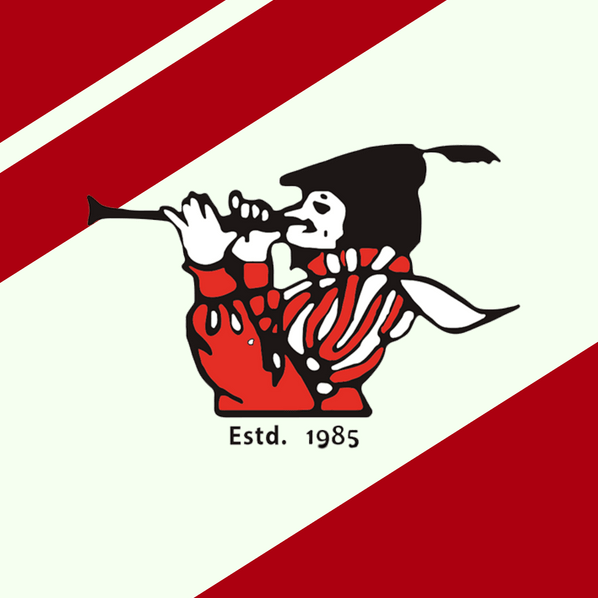 BEST FOR 
Malaysia's leading pest control service
PRODUCTS
Pest control management
WEBSITE
https://www.piedpiper.com.my/
ADDRESS
28, Jalan Permas 9/8, Bandar Baru Permas Jaya, 81750 Masai, Johor, Malaysia
CONTACT DETAILS
Tel: +60 3-5191 0303

Email: [email protected]

OPERATING HOURS
Mon to Fri: 8:00am-5:00pm
Sat: 8:00am-1:00pm
With over 35 years of pest experience in the industry, Pied Piper assures you nothing but quality.
As one of the companies for the best pest control in Johor Bahru, they work with professionally trained staff who cater to their client's every need and request.
Pied Piper even goes beyond by offering their services to assess the severity of pest damage via expert evaluation, and they constantly update their skills and knowledge on pest control.
Highlights
Termite pest control
Termite baiting system
Restaurant pest control
Customer Reviews
Pied Piper is recognised by their customers for their quality service that's worth every penny. Satisfied clients wrote their reviews:
"Have a good go in letting them solve my fleas issue. Wonderful wonderful service! Safety precaution all taken well too"
"Good experience overall..team is supportive and ready to make changes for the requirement. The best part was the delivery was on time."
9.  Elite Pest Management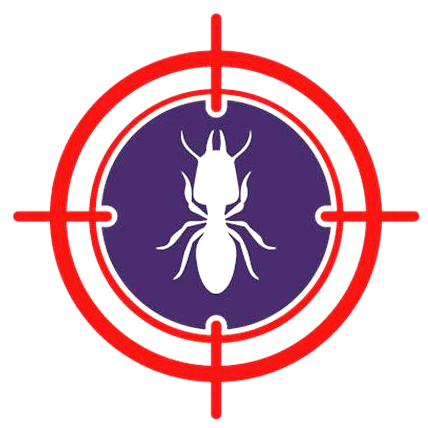 Elite Pest Management is a licensed pesticide applicator and pest control surveyor in Malaysia. They promise to deliver pest control services while abiding by the rules at the same time.
The company offers trustworthy services and innovative knowledge and skills provided by their staff. Today, they are considered one of the companies for the best pest control in Johor Bahru.
Elite Pest Management strives to meet the expectations of their clients by providing affordable rates and offering efficient pest management solutions. You can see this in the testimonials of their clients.
Highlights
Residential pest control
Commercial pest control
Termite control
Customer Reviews
Elite Pest Management is well regarded by their customers for providing quality assurance.
Customers reviewed them and wrote:
"Reasonable Price and Professional Service"
"Good of service with perfect working"
10. Enfresh Pest & Hygiene Services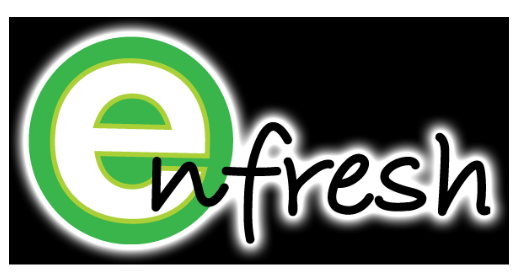 Photo credit: Enfresh Pest & Hygiene Services
BEST FOR 
Pest Control
PRODUCTS
Fumigation, Termite, and Pest Control
WEBSITE
https://enfreshpest.com/
ADDRESS
35, Jalan Bakawali 48, Taman Johor Jaya, 81100 Johor Bahru, Johor, Malaysia.
CONTACT DETAILS

[email protected]


+607-355 1812
OPERATING HOURS
8:30 AM –5:30 PM
Trusted professional solutions capable of any household or firm's pest control need. Enfresh has been noted for their prompt and reliable response to customer needs and wants about their critter problems.
Enfresh guarantees safe yet potent chemical products which eliminate pests but leaves the client safe and healthy. Their long list of satisfied clients speaks volumes regarding the quality and consummate professionalism of Enfresh in their craft.
Highlights
Termite Extermination
Fumigation
Pest Control
Whether it's getting rid of hungry termites or exterminating bed bugs, what can't pest control experts do? The ones we've listed here are certainly more than capable of delivering on your pest control needs!
11.  Southern Pest Control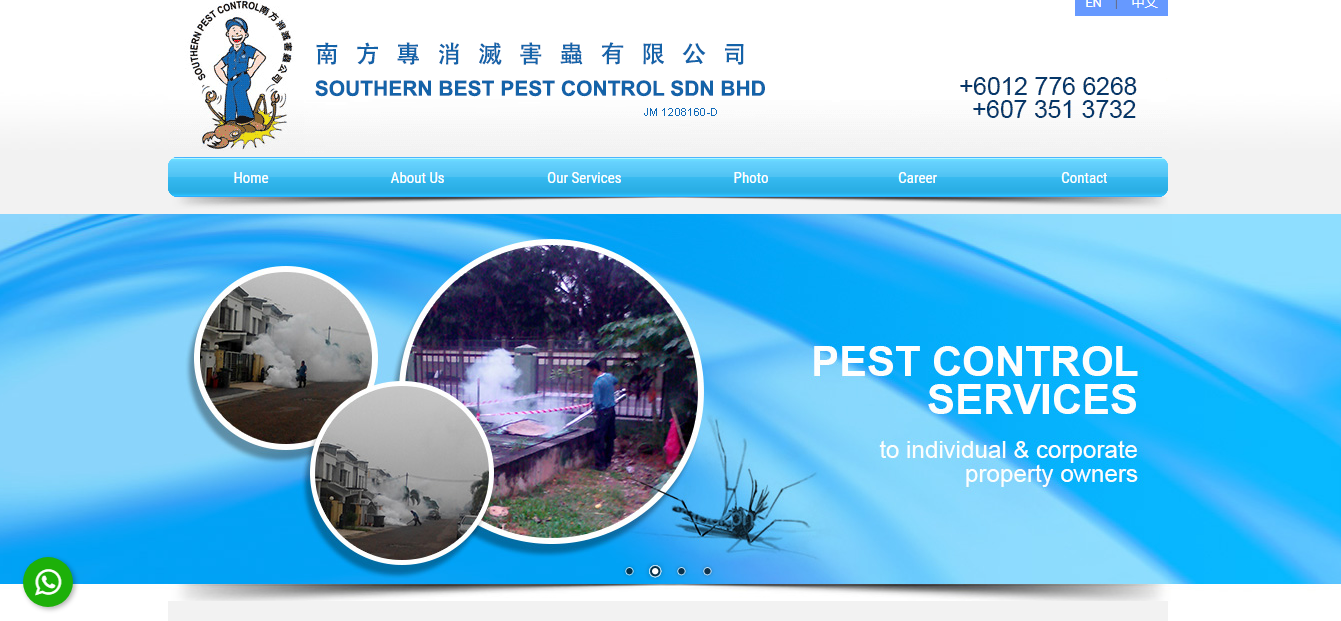 Southern Pest Control is your one-stop shop for all your pest solutions in which earned them their reputation for delivering consistent quality services ever since their establishment. By also making it to a point to effectively collaborate and communicate with their clients, they are sure to create a reliable relationship with you as well.
They make excellent, individual, and specific pest control plans for you and your particular concern in order to assure that their approach is the best for your situation. Comprised of a team of highly dedicated people, they are sure to integrate honesty, expertise and integrity in every job that they do for you.
The company uses only state-of-the-art equipment and solutions to ensure that not only will your pest problem be solved but also that you and your family will suffer minimal to no health issues. Furthermore, this will also help you have a peace of mind and rely that with them – you are in excellent hands.
We recommend this company for your pest control needs due to their promise of quality service and accommodations in which they are also licensed and accredited by various associations such as PCAM among others.
Highlights
State-of-the-art equipment
Customized pest control solutions
Licensed and recognized
So, were you able to get rid of the pesky critters invading your home after calling in one of these guys? Leave your comments down below and let us know how it went. We'd love to hear from you!
If you'd like to improve your space after the pest extermination, check out our list for the best interior design Johor Bahru firms. This way, your home will not only be pest-free but even more beautiful!