The 6 Best Pest Control Ipoh Services
Photo credit: VectorStock
Hiring a pest control company is a good way to eliminate pests infesting your area. With the help of the best pest control Ipoh services, pests should be the least of your worries.
Your health should be one of your main priorities, which is why the moment you figure out you're dealing with these relentless creatures invading your homes or businesses, go ahead and make that call, sit back, and wait for help to arrive.
That's why you should check out our list for the best pest control Ipoh services. Read on below.
1.  Pest Control Compared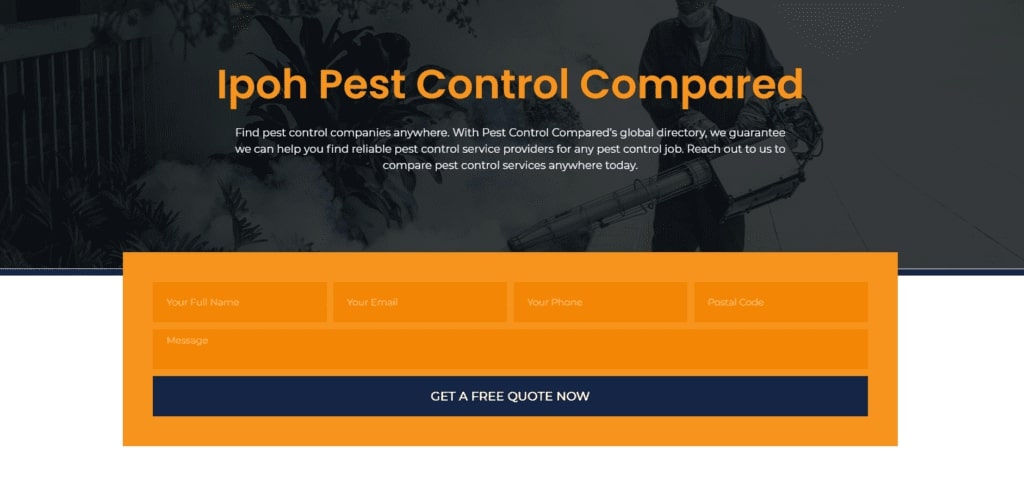 Find pest control companies anywhere. With Pest Control Compared's global directory, they guarantee that they can help you find reliable pest control service providers for any pest control job. Pest Control Compared's contacts are among the best and most experienced in the world.
They are dedicated to providing top-quality pest control services anywhere. Before taking on the pest control job, their generous pest control service providers come for a free inspection to check the infestations in your home. Then, they apply ultramodern pest control techniques that guarantee the total removal of the pests.
Their trusted pest control service providers also make sure that the area they have rid of pests does not become contaminated for the dwellers' safety. Not only do they get rid of pests, their reliable pest control contacts also take measures to prevent them from coming back, saving you money in the long run.
Highlights
Expansive directory of global pest control service providers
Pest control for both residential and commercial spaces
2.  ECOmmon Pest Solutions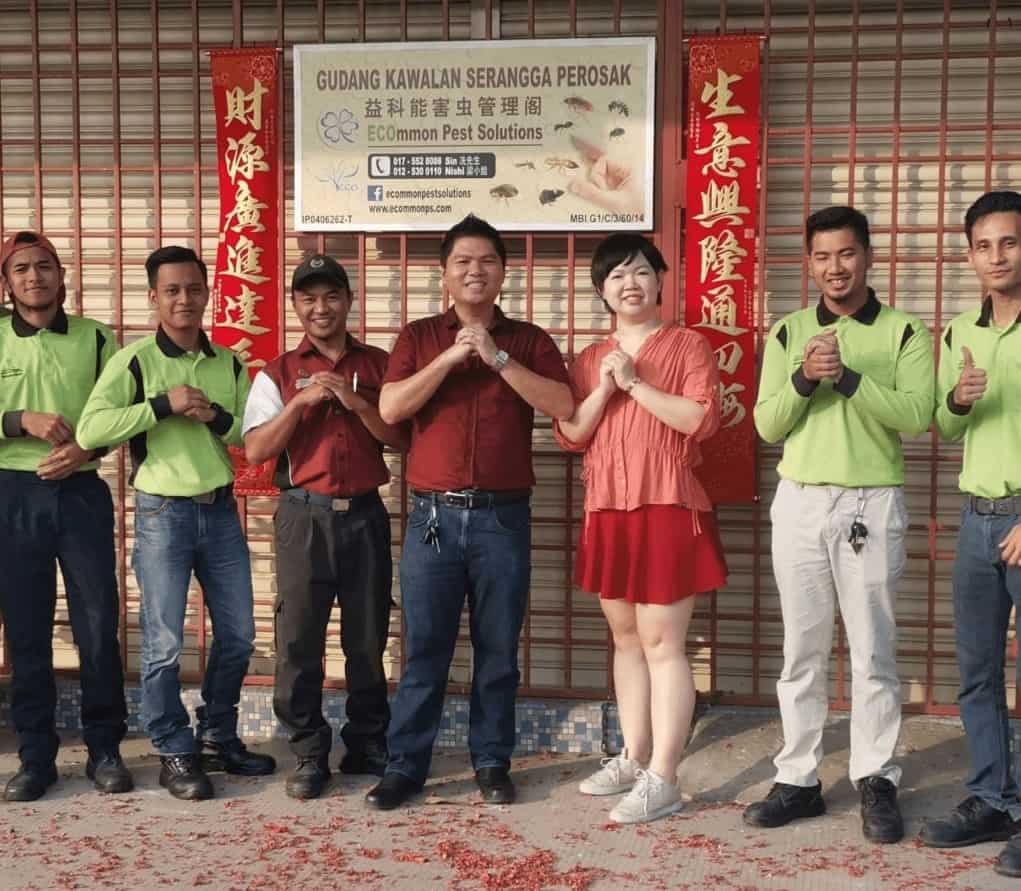 BEST FOR 
10 years of experience in pest control services
PRODUCTS
Treatment of termites, general pests, mosquitoes, and other insects
WEBSITE
http://www.ecommonps.com/
ADDRESS
8 & 8A, Laluan Rokam 15, Pekan Razaki Ipoh, Perak
CONTACT DETAILS
Tel: +60 17-552 8008

Email: [email protected]

OPERATING HOURS
Mon to Fri: 8:30am-5:30pm
Sat: 8:30am-1:00pm
ECOmmon Pest Solutions is a pest control company that provides environmentally-friendly methods because they're less chemical yet effective in eliminating your problems.
The company basically offers general pest control services, termite baiting systems, vector control, pest consultation and more.
In addition, ECOmmon Pest Solutions is considered one of the best pest control Ipoh services for adopting different kinds of pest management solutions, using non-hazardous equipment, and fostering a healthy environment.
Highlights
Thermal fogging
Baiting
Pest consultation & inspection
Customer Reviews
ECOmmon Pest Solutions is recommended by their clients for their great service and effective pest control solutions. Customers reviewed the company and wrote:
"Very friendly and service oriented. Came to my house to inspect a pest condition, give me some baits and did not charge me"
"Efficient and reliable , will continue 3rd year service contract"
3.  Kamal & Kamal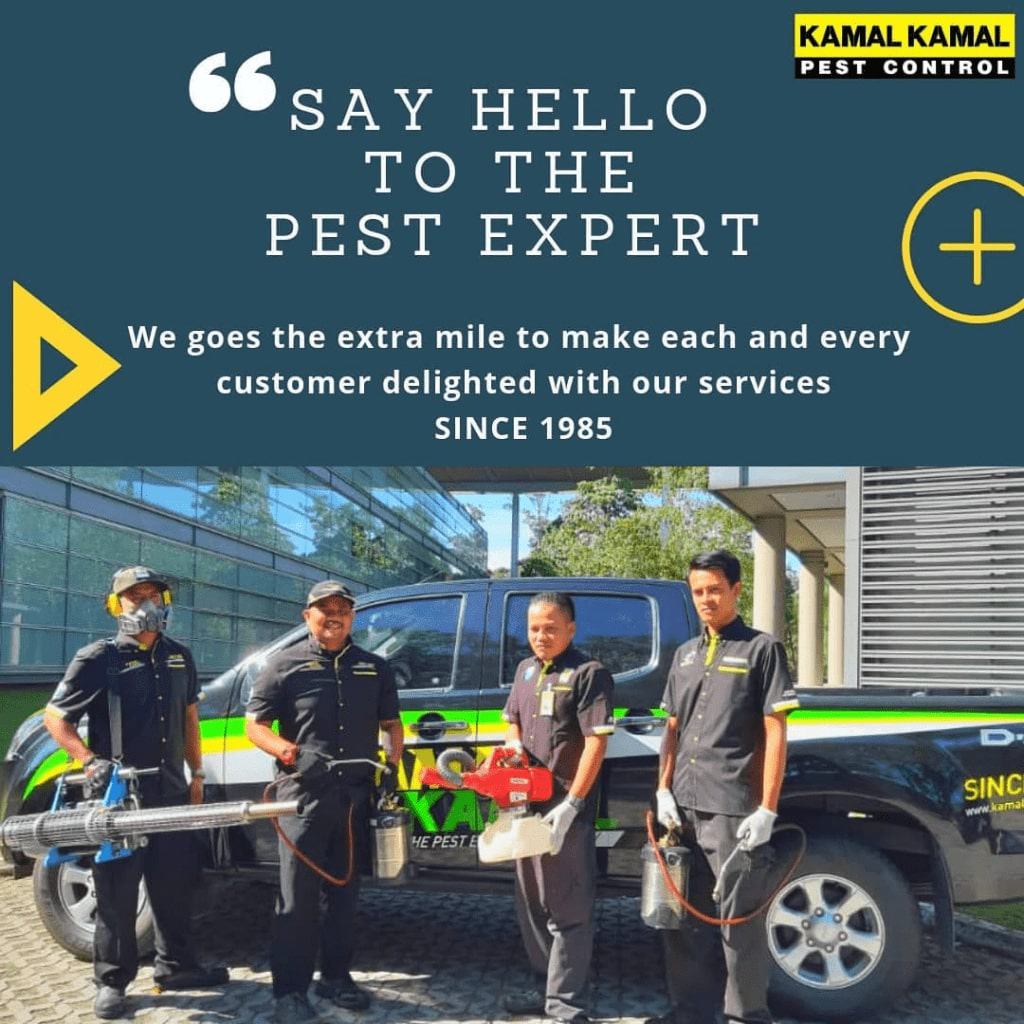 Kamal & Kamal is an expert pest control company first established in 1985. They offer secure and efficient pest control services throughout Malaysia.
The company focuses on coming up with solutions for residential, commercial, industrial, and governmental establishments with the help of a highly trained team of experts.
Kamal & Kamal is known to be one of the best pest control Ipoh services for providing over a hundred staff who use modern tools and methods. That's how they promise quality service to everyone.
Highlights
Certified pest control service
Accommodating staff
Customer Reviews
Kamal & Kamal is recommended by their customers for giving good explanations, and for doing their job honestly and sincerely to the best of their abilities.
One customer reviewed them:
"Best service and fair price.."
4.  Eco Smart Pest Services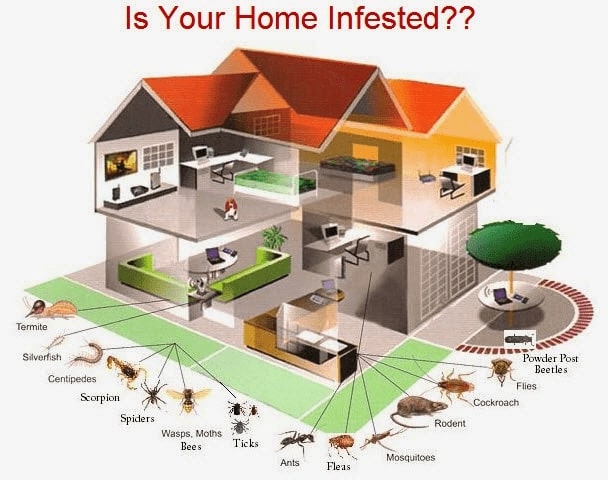 Founded in 2007, Eco Smart Pest Services is a licensed and accredited pest control company established by Mr. Jamaludeen.
The company promises customer satisfaction and provides quality service by offering clients efficient treatments to help solve pest problems.
As one of the best pest control Ipoh services, Eco Smart Pest Services is made up of a group of skilful and reliable experts who care about giving you a healthy living environment. Again, that's something you want in a pest control service since you have to live in the place after they're done treating it!
Highlights
Termite treatment
Infestation treatment
General pest control
5.  Emerson Meridian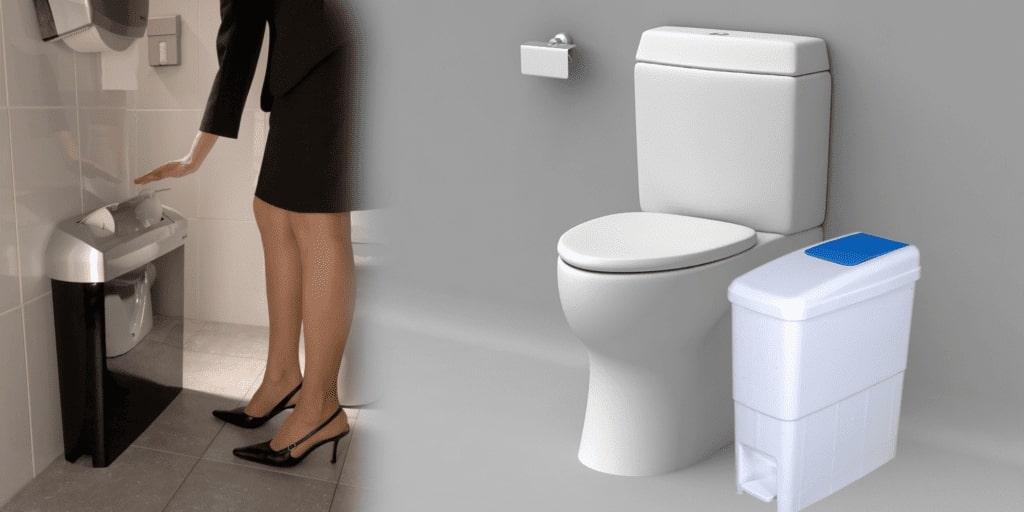 Emerson Meridian is a company providing hygiene services for retail outlets, office spaces, and washrooms.
The company uses full-blown controlled dispensing systems like air fresheners, soap dispensers, paper towel dispensers, urinal hygiene solutions, and feminine hygiene solutions.
Recognised as one of the best pest control Ipoh services, Emerson Meridian constantly strives to improve their products while maintaining its affordability and keeping clients' premises waste-free.
Highlights
Hygiene services
Sanitisation services
Customer Reviews
Emerson Meridian is recommended by their clients for their capable staff and reasonable prices. Some customers wrote their reviews:
"Anuar, very friendly and responsible technician doing pest control service for my residence. Great job guys"
"Reliable service and efficient workers. Do like, follow and reccommend to friends."
6.  Syarikat Kilstant White Ants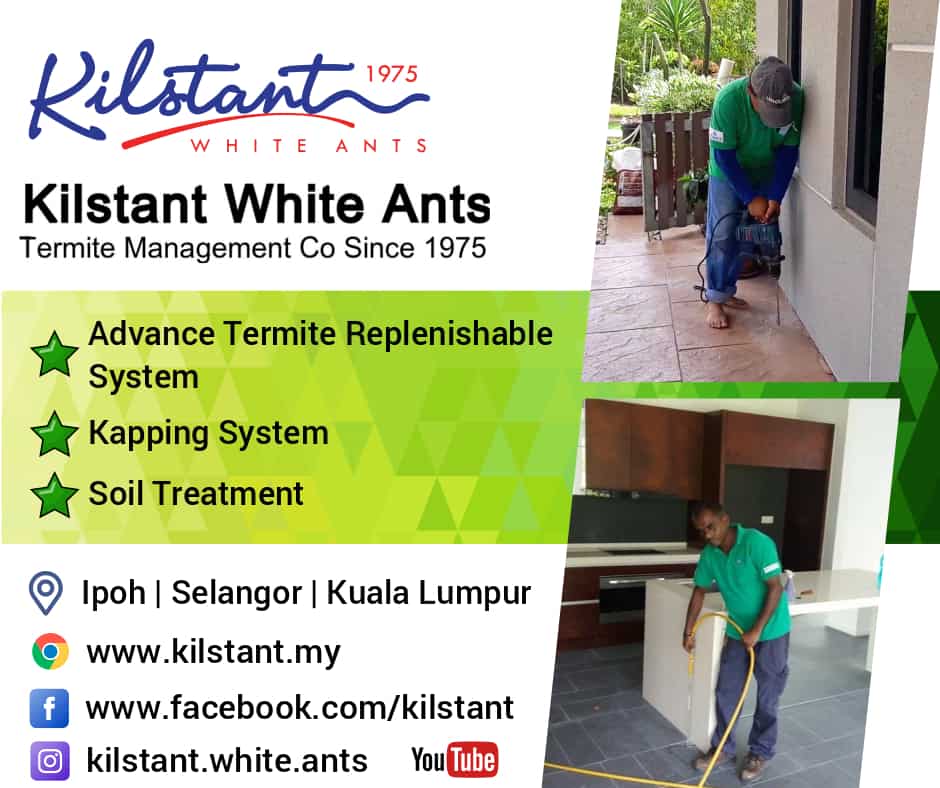 BEST FOR 
A family-based business specialising in termite or white ant control
PRODUCTS
Kilstant reticulation system, soil treatment, dusting, kapping system
WEBSITE
https://www.kilstant.my/
ADDRESS
No. 50 Jalan Tun Abdul Razak, Taman Cherry, 30100 Ipoh Perak Darul Ridzuan
CONTACT DETAILS
Tel: 05-5266464 | 0165230139

HP:017 572 4639
Syarikat Kilstant White Ants is your one-stop shop if you have termite problems. They offer termite management and methods for households and businesses.
The company was founded in 1975, and through the years they've worked to become even better and make sure their clients are taken care of.
As one of the best pest control Ipoh services, Syarikat Kilstant White Ants is devoted to the protection and security of homes against termites. As specialists, they're among the most reliable options if you have termite issues.
Highlights
Termite prevention tips and entry points
Termite educational videos
Business opportunities
Customer Reviews 
Syarikat Kilstant White Ants is highly praised by their customers for their excellent performance, professional work, great capabilities, and effective solutions. One satisfied customer wrote a review:
"I was recommended Kilstant by my architect. From the day I met Kilstant White Ants, they have been very professional. The staffs are very polite and they get the work done very professionally, as per my requirement."
Whether it's dealing with bed bugs interrupting your beauty sleep or termites making a ruckus in your walls, leave it to these amazing pest control companies to solve your problems! They're the ones we'd trust for our own pest issues.
So tell us, did you get rid of the pests successfully? Leave your comments down below and let us know how it went if you do go with one of the companies we recommended here. We'd love to hear from you!
For another way of dealing with your house problems, why don't you check out our list of the firms for the best interior design in Ipoh too? They may be able to help you re-establish the looks of your home if pests have already done a number on it!