Source: Etienne Boulanger via Unsplash
By Michelle Ja Ling
Growing a company while managing its many aspects can be stressful. Thankfully, with the help of the best payroll software in Malaysia, your employees' payroll can be done in just a few clicks.
Don't know where to start with payroll software? Below is a list of the best payroll software in Malaysia you should definitely consider.
1. HR2eazy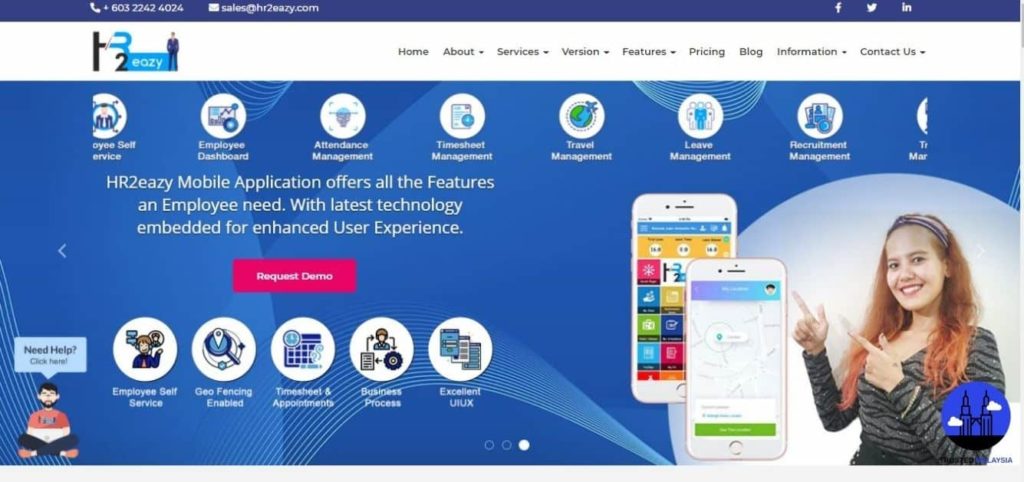 BEST FOR:
Comprehensive
PRODUCTS:
https://www.hr2eazy.com/
WEBSITE:
https://www.hr2eazy.com/
ADDRESS:
HR2eazy Sdn. Bhd. 1191683 – D Unit 07-05, Level 7, Tower A, Vertical Business Suite Avenue 3, Bangsar South No.8, JalanKerinchi, 59200 Kuala Lumpur, Malaysia
CONTACT DETAILS:
+ 603 2242 4024;

[email protected]

OPERATING HOURS:
Mon to Thurs 9:00am-6:00pm Fri 9:00am-6:30pm
To minimise your manual workload and focus on your company's growth, the user-friendly yet secure HR2eazy is the best payroll software in Malaysia. It is easy to navigate, helping you do your payroll- and HR-related tasks in just a few clicks.
It can be used to prepare multiple payrolls, with a comprehensive report that contains overtimes, unpaids, allowances, and deductions. There is also a salary reconciliation report to help you keep track of your finances and file your taxes right.
Further easing your payroll concerns, this best payroll software in Malaysia is guaranteed to be compliant with bank advice as well as Malaysian statutory regulations. It also provides an online payslip and forms EA and E for transparency.
Furthermore, this best payroll software in Malaysia is equipped with a mobile sign-in so your employees can log into work anytime, anywhere. Meanwhile, employers are able to see where the sign-in happened in Google Maps.
Highlights
Easy to navigate
Secure
Comprehensive reports
Compliant with bank advice and statutory regulations
Mobile sign-in for employees
Employers can see where sign-in was done
Customer Reviews
Jessye, HR manager of the company SNSoft, said:
"HR2eazy system is kind of a very flexible system that could customise based on client needs. All the modules are not just focus on payroll processing but also others element in Human Resources area such as recruitment, e-leave, e-claim and so on."
2. Sage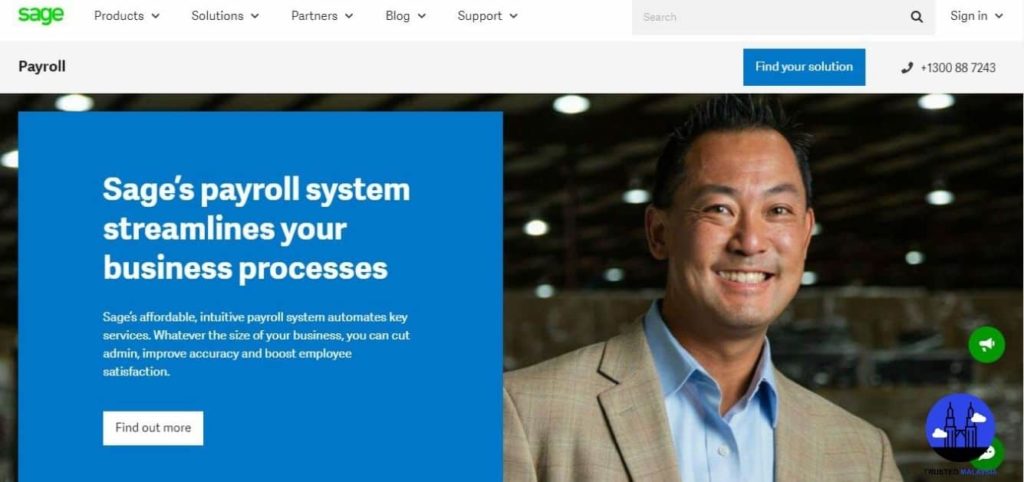 Streamline your payroll process with the help of one of the best payroll software in Malaysia from Sage. With their superb payroll system, you will be able to minimise your HR team while maintaining employee satisfaction and keeping your employees' data secure.
This accurate payroll software is also known to help small to large companies avoid penalties from filing incorrect taxes. Plus, it has reliable software updates that can assure your firm's compliance with the latest employment and tax legislation.
This best payroll software in Malaysia is so convenient that you can pay your employees from anywhere, anytime. The best part is, you can get these impressive features from Sage at an affordable price.
Highlights
Keeps employees' data secure
Accurate
Reliable software updates
Updates you of new employment and tax legislation
Pay your employees anywhere, anytime
Affordable
3. PayrollPanda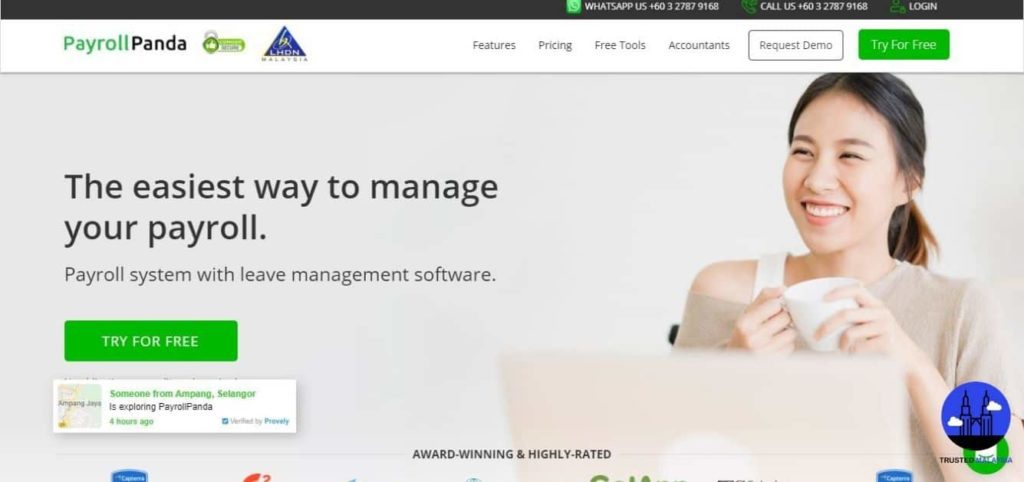 PayrollPanda is one of the best payroll software in Malaysia for its ease of use. With its user-friendly interface, you can run your company's payroll on the go without having to do any training.
It can do virtually everything you require from payroll software and more. It automatically generates payroll, payslips, and forms as well as payroll summary and other reports.
On top of these, it also handles the processing of bulk payments to employees and statutory bodies.
However, perhaps the most convenient feature of this best payroll software in Malaysia is the employee self-service where staff can apply for leaves, check their leave allocation, and view their payslips themselves.
This also comes with a leave management feature where employers can approve leaves with the click of a button. With this best payroll software in Malaysia, you can manage your payroll securely, anytime and anywhere.
Highlights
User-friendly interface
No need for training
Can process bulk payments to employees and statutory bodies
Employee self-service feature
Quick and easy leave management
Manage payroll anytime, anywhere
Customer Reviews
This best payroll software in Malaysia has received many good reviews from its users. Wasim Islam, director of the Chiropractic Specialty Center, said:
"Fantastic idea. Fantastic product. Previously had to go to multiple offices monthly to make statutory payment."
Another client, Director Jobby Cheong of Jetwork Technology Sdn Bhd, reviewed:
"Does not need much technical knowledge to setup the tool, which I can setup within a day and start using it. The support is helpful and quick."
4. BOSS Solutions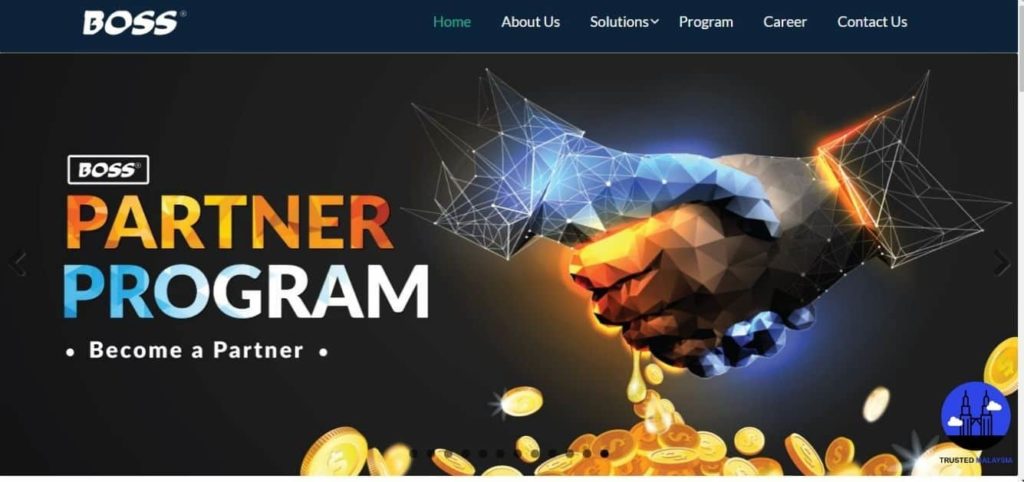 BOSS eliminates the need for manual calculations, all while ensuring that the company always complies with Malaysia's statutory laws.
This best payroll software in Malaysia can handle multiple company transactions at a time. Having different types of payment modes for your employees is not a problem as it can calculate hourly, daily, and monthly salaries.
Users can further customise the computation for allowance, overtime, and shift calculation with a built-in formula builder. You can also define your company's payslip format to show all the information you deem important.
On top of these, the software generates detailed reports employees can easily go over for better people management.
With this best payroll software in Malaysia, employees can also log in conveniently using a mobile attendance app. For employers, on the other hand, it allows a real-time HR system for monitoring.
Highlights
Multiple transactions at a time
Can calculate hourly, daily, and monthly salary
Built-in formula builder
Customise company payslip
Mobile attendance app for employees
Real-time HR system
5. Ramco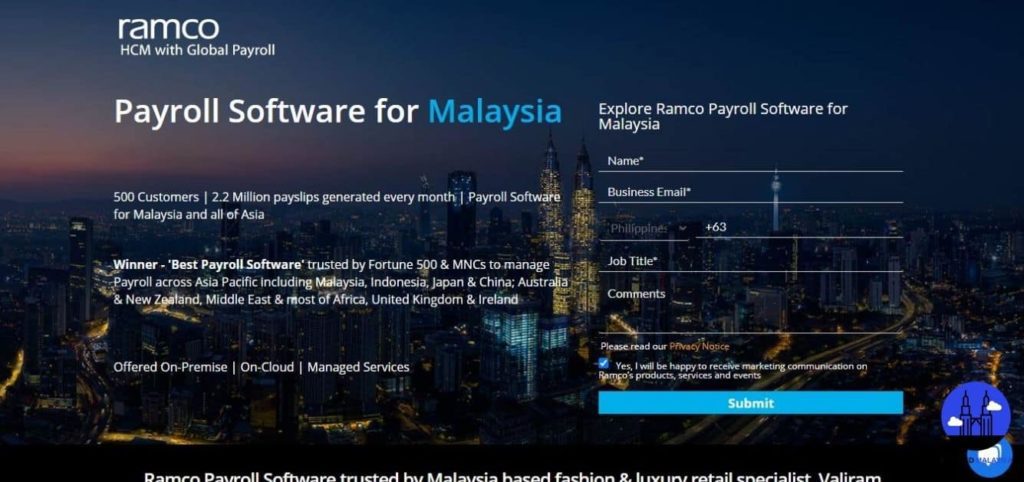 Ramco is considered the best payroll software in Malaysia and other parts of the world. It won the Best Payroll Software award, trusted by Fortune 500 and multinational corporations across Asia, Australia, Middle East, Africa, United Kingdom, and more.
Despite being global, it offers compliance with local statutory regulations. At the same time, while it is quick to use and has a simple user experience, it strives to stay ahead of other payroll software.
With Ramco, users can view payroll and workforce information on mobile, tablet, and desktop. They also boast an innovative facial recognition- and voice-based user interface powered by Google Assistant and Alexa, where one can check their payroll through voice without having to log into the software.
Highlights
Best Payroll Software
Trusted by Fortune 500 and multinational corporations worldwide
Follows local statutory laws
Simple user experience
Accessible through mobile, tablet, and desktop
Facial recognition- and voice-based user interface
6. Netiquette

Turnt to Netiquette for Accounting, Inventory, GST compliance cloud solutions that is designed for small and medium businesses. Netiquette's payroll system is a cloud-based payroll system in Malaysia where users can coordinate and manage human resource matter in business.
The payroll system caters to all human resource administration and always makes sure that the payroll are at your fingertips. With its multiple payment modes, users can manage employees' salary, e-leaves and the employees can proceed e-submission which will safe a plenty of bureaucracy works.
Highlights
Cash Saving
Reliability
Increase productivity
Reporting
7. People HCM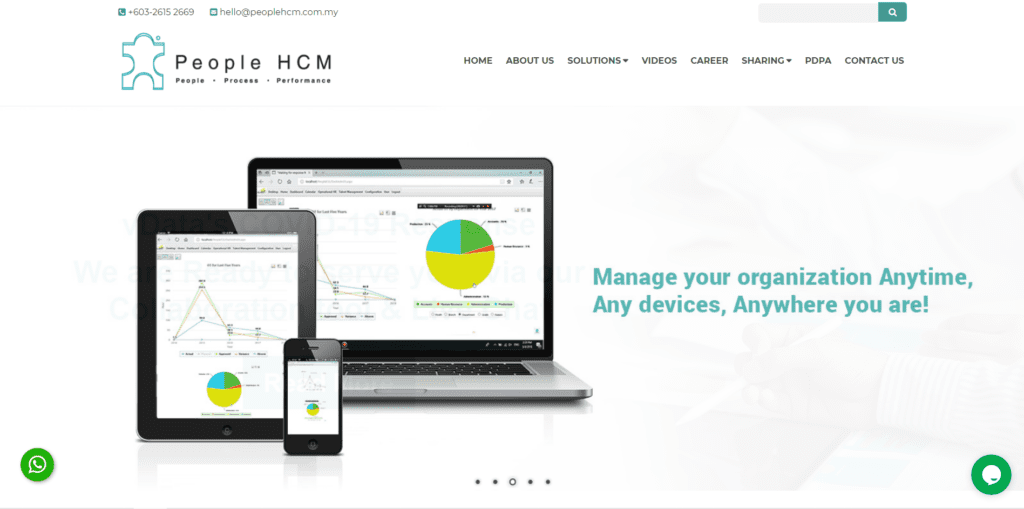 People HCM provides innovative and leading Human Resource solutions and services that is engineered to give your organization the competitive edge. They are the vision of a professional team with a wealth of experience in transforming human capital into the vital key that drives an organizations success.
Coming together, they seek to leverage their skills and understanding of contemporary HR management practices to provide their clients the effective solutions and services.
Collectively, their professionals at PeopleHCM have more than 20 years' experience in HR and Operation software development, project implementation as well as helpdesk support. Their experiences are gathered from having productive worked with >700+ distinguished companies.
Highlights
30+ modules in single platform (Operational HR+ Talent Management + Business Analytics) Reliability
Track records with Fortune500 Clients & multinational corporations
Payroll Audit Advisory to meet accuracy and compliance
Easy & Powerful end user Business Intelligent Tool
Interactive Management Trend Dashboard  
8.  Actpay Payroll Software
Applied Computer Technologies is a software company whose personnel have been in the industry since 1986. They mainly expertise in payroll software development.
At Actpay, you don't need to worry about calculation errors since payroll calculations are fully automated.

Highlights
Easy to use interface
Affordable prices
Fully automated 
With one of these best payroll software in Malaysia, you will surely be able to focus more on growing your company and free yourself from the drudgery of payroll calculation and management.
If you think it would be better to outsource your company's payroll, however, you can also check out our list of the best payroll services in Malaysia.