12 Best Payroll Services in Malaysia
Featured Image Source: Amy Hirschi via Unsplash
Starting a company of your own may be exhilarating, but there are undoubtedly many things to prepare when doing it. If you're starting out with a small team and no payroll officer just yet, you may want to start by finding a provider for the best payroll service in Malaysia.
Luckily for you, we're going through the best payroll services in Malaysia in this very article. You might just find your future payroll partner from our top picks in the list below.
1. Links International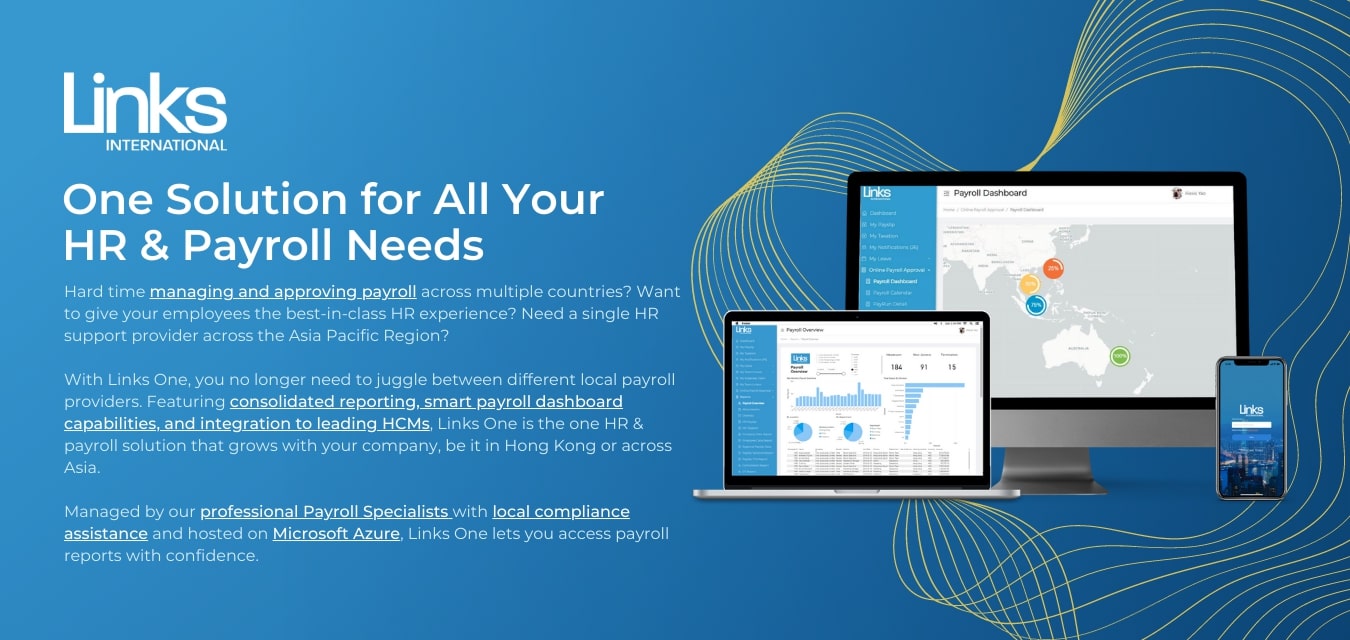 Links International is a premiere human resources and recruitment agency that specializes in finding talent and matching businesses that need it. Since their founding in 1999, they have established a solid reputation in Asia as one of the top firms to handle a company's HR requirements.
Recognized by Everest as a 'Major Contender' for Everest Group's Multi-Country Payroll (MCP) Solutions PEAK Matrix® Assessment 2021, Links International also awarded as Best Payroll Outsourcing Partner and Best HR Outsourcing Partner for seven consecutive years at the HR Vendors of the Year Awards in Hong Kong, Malaysia, and Singapore. They've also received awards from the Asia Recruitment Awards and the RECC Awards.
Links International has over two decades of experience in handling the HR and recruitment needs of Asia's top brands. Whether it's creating a customized payroll solution or recruiting top-level talent for priority tasks, they've got the resources and knowledge to get the job done.
They are the only APAC regional HR Outsourcing specialist to provide 100% in-country services. Additionally, the firm offers a wide array of award-winning services, including but not limited to, PEO/EoR, Payroll Outsourcing, Visa Application Services, and HR Analytics. 
Their products such as Links One and Links Integration Hub can help companies manage their payroll easily and more effectively through one consolidated platform. Clients will also receive local support in their country, since Links International serves 18 countries across Asia. 
Whether you're a business looking for talent or an individual looking for gainful employment, this company is an option worth looking into. For those that are looking for a complete solution to all their human resources and recruitment needs, Links International is one of our top choices.
Highlights
Award-winning HR Services in Asia 

100% in-country service in 18 locations

Recognized as 'Major Contender' for Everest Group's Multi-Country Payroll (MCP) Solutions PEAK Matrix® Assessment 2021
2. Corbetts Services

Corbetts Services is part of the Corbetts Consulting Group, which provides outsourced payroll services for Malaysia and overseas clients. Based in Kuala Lumpur, they are experts in HR & payroll solutions and would be able to help you in addressing all your compliance needs.
Recently, Corbetts Services was awarded the Top 3 Payroll Outsourcing Service provider by HR Vendors of the Year. Clients who have been with them over the years are happy with their service and often compliment them on the friendliness of their team. They are well known for their high- level of service quality and for having a team of passionate consultants who understands your needs like their own.
Corbetts Services strongly emphasise on privacy and confidentiality, they will  make sure that your payroll data and information are well-protected at all times. They also believe that there is no "one-size-fits-all" solution, hence they are very flexible when it comes to tailoring the right solutions according to clients' needs. Speak to them to find out more.
Highlights
Award-winning top payroll outsourcing company
Flexibility in crafting solutions based on your needs
Partners with local and overseas companies – of all sizes
Reasonable rates in the industry
3. Trinity Corporate Consultancy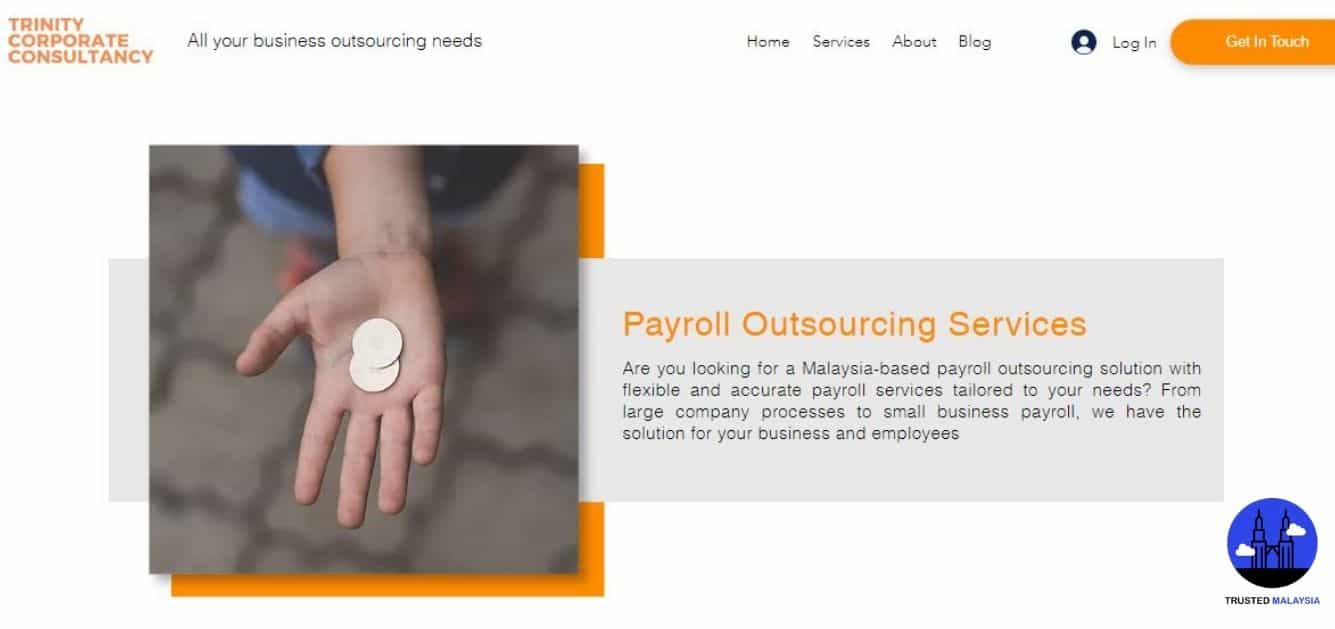 With over 20 years of experience, this provider for the best payroll service in Malaysia, Trinity Corporate Consultancy, has a complete grasp of the tasks required of an outsourced payroll company.
In fact, it has come up with its own payroll software that complies with employment regulations in Malaysia.
With them, you can also expect a dedicated payroll administrator to handle your business's payroll needs. They are able to adapt to your company's working process while maintaining a global standard in payroll outsourcing.
At an affordable cost, you will gain access to premium services from this provider for the best payroll service in Malaysia.
Highlights
20 years of experience
Own payroll software that complies with Malaysian employment regulations
Dedicated payroll administrator
Adapts to your company's process
Affordable, premium services
4.  Crowe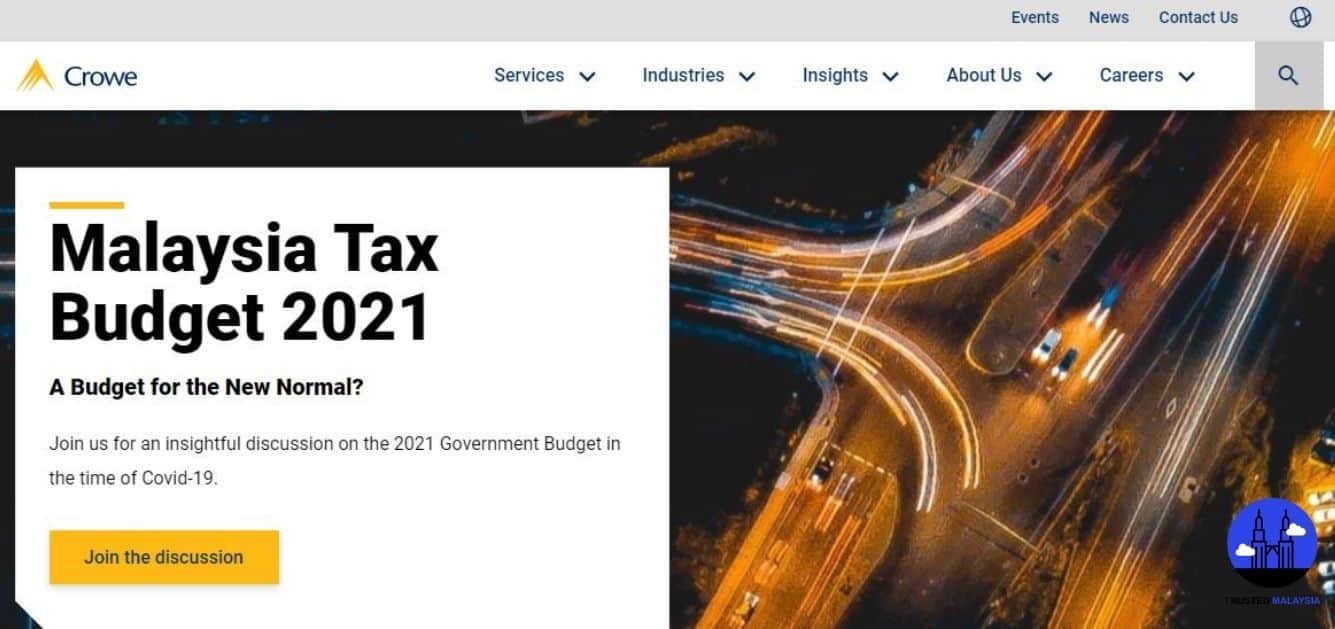 To provide the best payroll services in Malaysia, Crowe assists companies in preparing employee's monthly payroll and payslips. At the same time, they organise the payment while complying with statutory deductions.
As their client, you will only need to review the payroll and approve. On top of this, this provider for the best payroll services in Malaysia can also advise you on technical matters involving human resources to save you from needing  senior HR personnel.
Their team consists of experienced human resource consultants who can help your company adhere to Malaysia's tax obligations and employment laws. With them, you'll establish a good reputation for your company and for you as an employer, as they always make sure to meet tax dues.
Highlights
Prepare monthly payroll and payslips
Organize payment, complying with statutory deductions
Saves you from needing senior HR personnel
Helps you adhere to tax obligations and employment laws
Establish a good reputation for your company by paying taxes on time
Customer Reviews
Andrew Reddy, the managing director of Chasswood Resources Sdn Bhd, said:
"I appreciate the highly professional yet personalised service of the team at Crowe Malaysia PLT. Beyond just taking a mere interest in our business and industry, they have this unique ability to go deeper and see things our side.
This has enabled them to apply forward thinking many times over and as a result, we were getting the work we want done in a most desired manner. Crowe Malaysia is a very people firm and everyone including the partners is very approachable.
We thoroughly enjoy working with them – their friendliness, commitment and sheer dedication to meeting our needs have put them a notch way above others."
5.  Alchemy Consultancy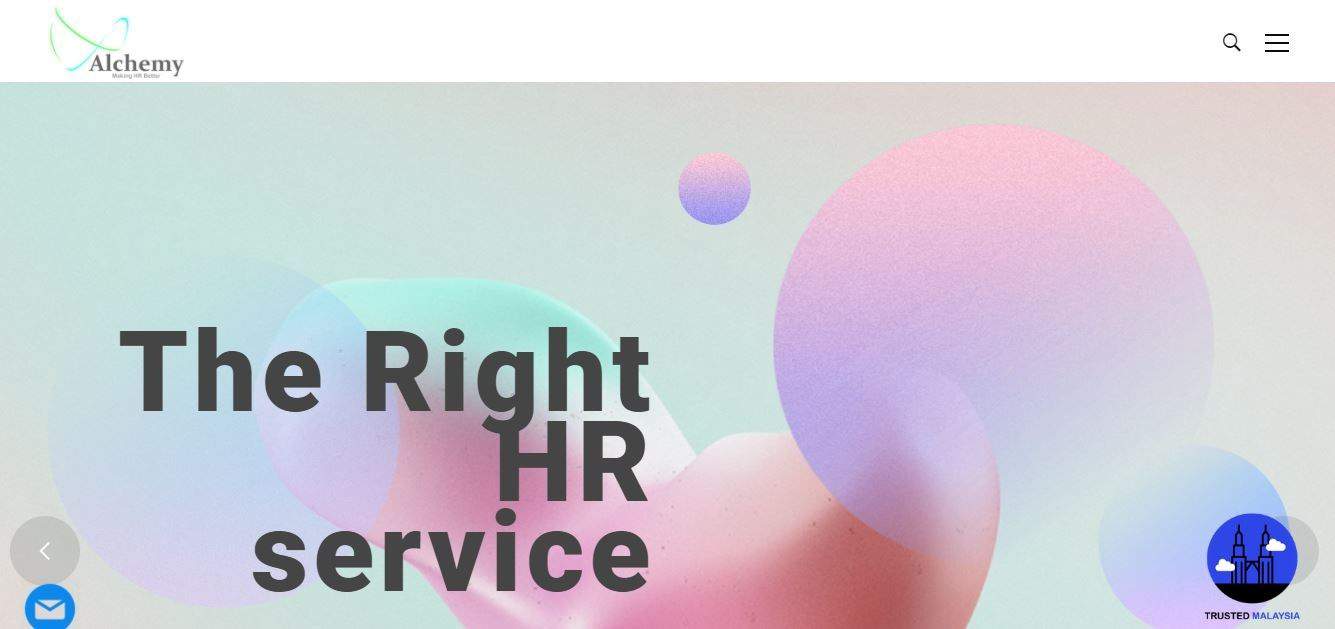 A problem small and medium enterprises face is definitely lack of manpower for departments such as HR. Juggling too many responsibilities, businesses often don't grow as well as they should.
This is what Alchemy Consultancy aims to address. Business owners can focus on their growth and revenue as this provider for the best payroll services in Malaysia is guaranteed to meet statutory requirements.
Targeting small and medium enterprises, their basic payroll service is affordable at below RM50 per staff per month. What's more, this basic package already comes with a cloud-based HR software subscription.
Highlights
For small and medium enterprises
Lets business owners focus on growth and revenue
Meets statutory requirements
Affordable basic payroll service
Free cloud-based HR software subscription
6.  WeCorporate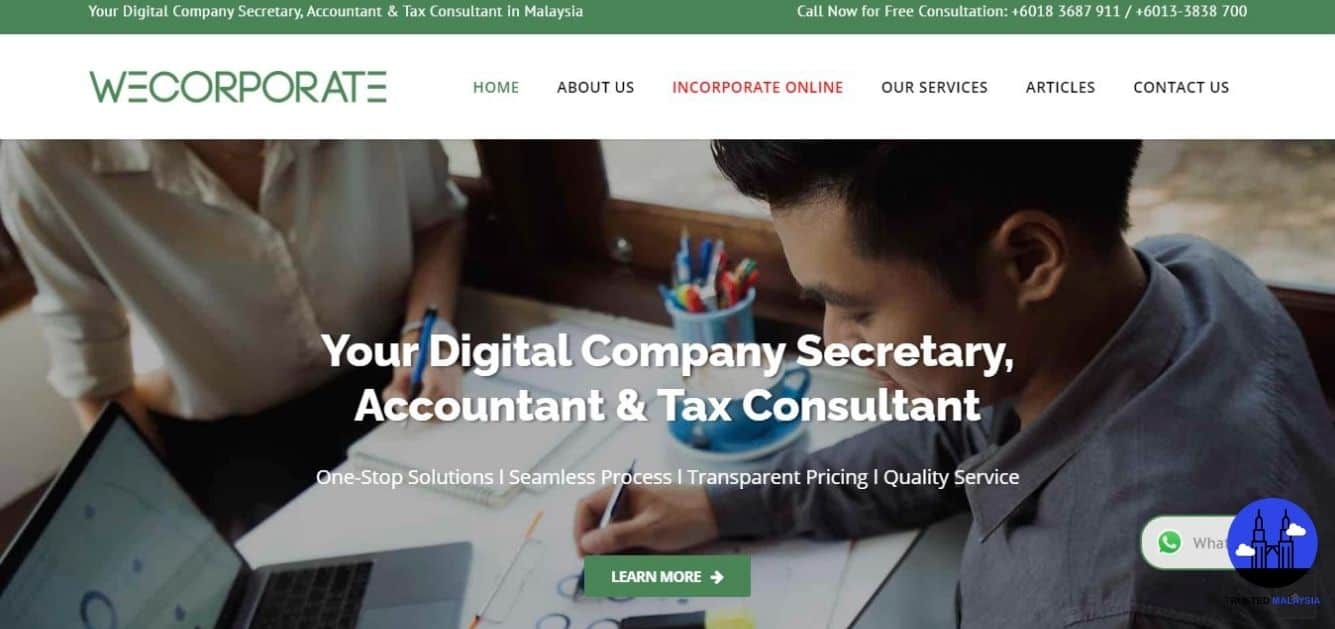 One of the providers for the best payroll services in Malaysia, WeCorporate, offers flexible payroll services.
With them, you save cost and training time that comes with hiring an in-office payroll team. WeCorporate also guarantees that their staff are updated with the latest regulations.
While outsourced, they can provide you the same quality of service you can get from an in-house payroll team. They take time to review expenses and overtime claims to save you operating costs.
They can adapt to any business size and they also accept part-managed payroll arrangements.
Highlights
Flexible
Save cost and training time
Updated with the latest regulations
Reviews expenses and overtime claims
Adapts to any business size
Can do part-managed payroll arrangements
7.  CentralHR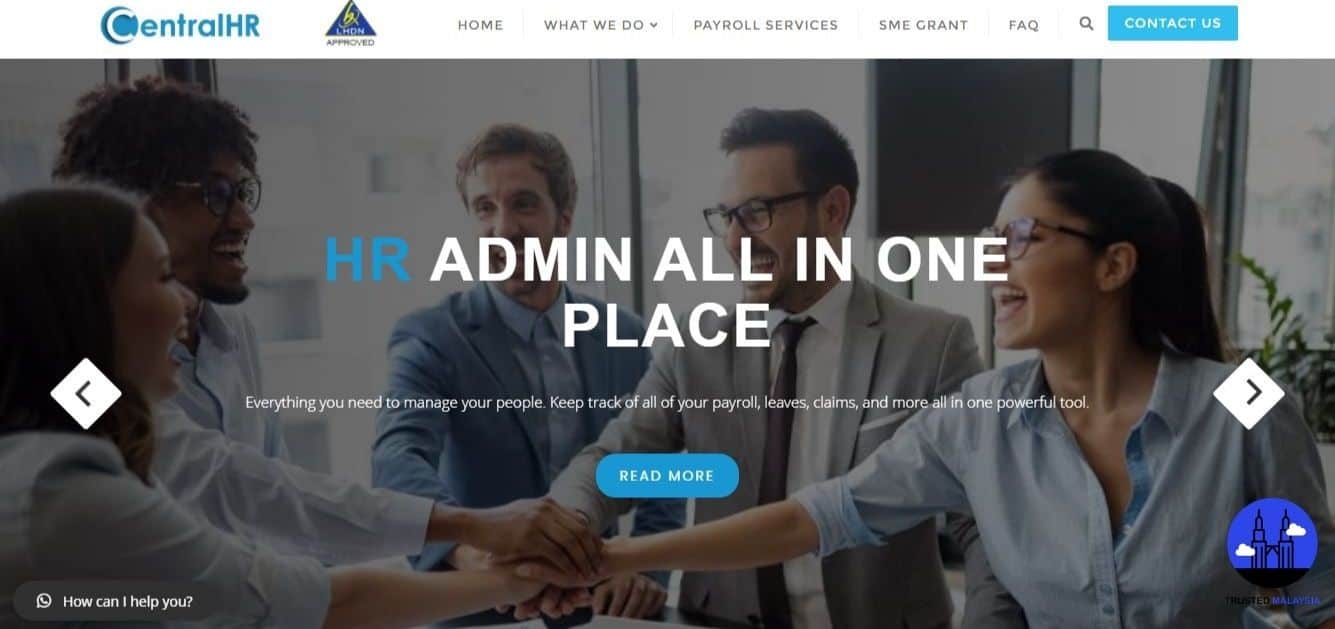 CentralHR handles payroll services for both small and large businesses. Their payroll specialists use the latest payroll systems to process complex payroll accounts.
Not only do they prepare your employees' payrolls and payslips: they can also process customised reports based on your requirement, such as income tax forms, online payment files, and listing and payment forms.
They also use notification services so their clients are informed of the deadlines for certain document submissions. CentralHR is one of the providers for the best payroll services in Malaysia, thanks to both their highly-experienced staff and great use of the latest payroll technology.
Highlights
Handles payroll services for small and large businesses
Uses the latest payroll systems
Process different statutory requirements such as income tax forms
Notifications to remind of document submissions
8. Synergyst Sdn Bhd
Synergyst purpose is to provide an environment for their team to reach their maximum potential in providing client oriented services and achieving the highest level of technical competence. They can provide superior payroll and other related services!
They are committed to excellence and achieves to be the best payroll service provider!
Highlights
9. Synergy 101 Solutions Sdn. Bhd.
Outsource your payroll processing and HR needs to Synergy 101 Solutions Sdn. Bhd.! They're fast, accurate and affordable.
They'll manage your staffing administration, compensation & benefits, time, and attendance processing right down to payslip distribution and annual EA form preparation. Let them be your partner in your growing business!
Highlights
Outsourcing company specialising in finance, payroll and human resource services
Has handled various companies since their establishment in 2006
10. Right House Solutions Sdn Bhd
Right House Solutions delivers trusted services centred in the Payroll Process Outsourcing and Payroll Employment Managed Services, ensuring efficient payroll management.
With over a combined 35 years of experience in the payroll industry and worked with a diverse type of businesses across multiple sectors, Right House is committed to deliver end-to-end payroll outsourcing that puts an emphasis to the people.
All their client's payroll data is securely protected, encrypted and in compliance with rules and regulations. The structural payroll implementation process in place enables the whole transition of payroll processing smooth and seamless.
Highlights
Processing monthly payroll compliance with local regulations
Disbursement salary
Statutory contributions to the local statutory authority
Self-service portal for payslips generation and mobile apps available for viewing purposes
For start-ups, small and medium enterprises to MNC's
Ability to handle a wide range of industries
Able to cover as long as you have 1 employee
Customer Reviews
Here's what some people have to say:
"Outsourcing my payroll to Right House Solutions was the best decision I've made. Right House was responsive, pro-active and the monthly payroll delivery was at the highest quality, timely and accurate. Being a COO of a Designing School that came from Japan, I need a reliable payroll partner so we can focus on the Education part. I am glad I chose Right House Solutions." -Mun Hoo – San ( COO Irfigo Malaysia Sdn Bhd – Nippon Designers School Malaysia College )"
11. Propay Partners
At Propay Partners, they understand how much your work means to you. It's not just the changes in your enterprise lifecycle that matter to them, it's also your fast-paced, digitally-influenced workforce dynamics that they are ready to adapt to.
The current situation of the world has definitely thrown their company off-guard, forcing them to bolster their HR operational efficiency, embrace cloud technology, and accept revolutionary work arrangements.
For over two decades, Propay Partners has been working with global MNCs, streamlining payroll outsourcing and employee mobility solutions for their highly agile teams in Malaysia, Singapore, and Thailand.
They are one of the most reliable service providers out there because of how they make sure that their clients stay ahead of innovative payroll technology, explore disruptive processes, and experience unlimited possibilities.
Highlights
Reasonable rates
Various global partners
Streamlined process
Customer Reviews
Here's what some people have to say:
"Resourceful & the place to look for HR Services :-)"

2. vData Payroll Outsource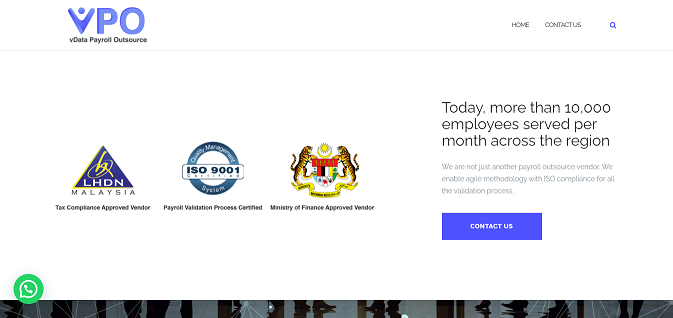 vData Consulting is a Malaysian Based company which provide managed payroll services with the combination of internal audit process.
We can recommend them since they are serving more than 10,000 employees per month across the region. Plus, they enable agile methodology with ISO compliance for all the validation process.
Over the years, the team keep improving HR services delivery through smarter processes as well as more efficient technologies.
Collectively, their professionals have more than 20 years' experience in HR and Payroll audit advisory, project implementation as well as helpdesk support. Theirr experiences are gathered from having productive worked with less than 700+ distinguished companies.
Highlights
Reasonable Rates
Track records with Fortune500 Clients & multinational corporations
Payroll Audit Advisory to meet accuracy and compliance
Easy & Powerful end user Business Intelligent Tool
Self-Audit & Staff Audit for better Malaysia tax relief
With one of these providers for the best payroll services in Malaysia, you will surely be able to focus more on growing your company instead of worrying about monthly payroll.
Thinking of expanding your company's reach as well, by the way? An impressive website is a great way to do it. If you don't know a trusted web designer, check out our list of the best website design companies in Malaysia.