Photo credit: Shutterstock
Moving sounds scary, and having to deal with packing and unpacking all your stuff might be a bit challenging. Good thing there are the best movers in Malaysia to help you with that.
They can help you with all of it, from gathering everything to rearranging it down in your new house. As long as you've got the right people behind you, the process of moving can be a piece of cake.
Anyway, if you're eager to get on with it, check out our list below of the best movers in Malaysia.
1.  Eazy Mover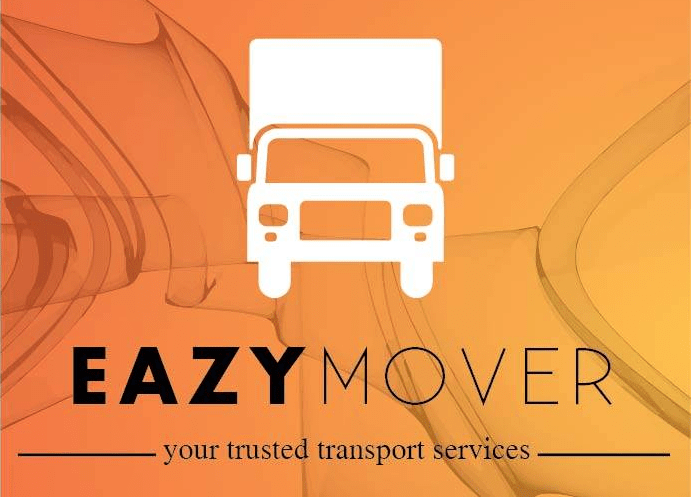 Eazy Mover is a professional moving company dedicated to making moving effortless and hassle-free.
They provide moving and packing solutions, personalised relocation services, and are known as one of the best movers in Malaysia.
Eazy Mover's mission focuses on the use of resourceful and productive methods in order to give quality services. With their outstanding performance, they're definitely fit for whatever moving job you have in store.
Highlights
Residential mover
Commercial mover
Wrapping and disposable
Customer Reviews
Eazy Mover is recommended by their customers for their professionalism and hard work. They are diligent and punctual and offer quality service.
One customer reviewed them and wrote:
"The team was highly efficient and communicative from the very beginning as they took the time to explain as well as advice on my moving needs. They were on very punctual and careful when handling my furniture and boxes. Staff was very professional, friendly and accommodating. Moving never felt easier! Highly recommended and will definitely use again in the future if needed! Keep up the awesome job guys!"
2.  Allied Pickfords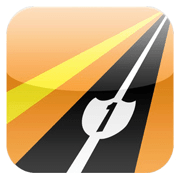 | | |
| --- | --- |
| BEST FOR  | One of the largest and most respected providers of moving services |
| PRODUCTS | Relocation services, household goods move, office moving |
| WEBSITE | https://www.alliedpickfords.com.my/ |
| ADDRESS | No 10, Jalan 3/32A, Batu 6 ½ , Off Jalan Kepong 52100 Kuala Lumpur, Malaysia |
| CONTACT DETAILS | Tel: +60 3-6253 6553 |
| OPERATING HOURS | Mon to Fri: 8:30am-5:30pm |
Founded in 1989, Allied Pickfords has been recognised in the industry for offering top-quality home moving. They have successfully branched out to over 40 countries with 600 locations.
Devoted to a distinct set of employees, Allied Pickfords has about 7 different nationalities working for them to cater to your every need.
They're also known for giving back to communities. All in all, Allied Pickfords is considered one of the best movers in Malaysia.
Highlights
International moving
Domestic moving
Corporate services
Customer Reviews
Clients of Allied Pickfords commend the company for their professional service, great customer support, and helpful staff.
One satisfied customer wrote a review:
"The moving was very smooth and in time as planned. So very happy that all my furnitures and belongings had arrived in good shape. The team of people was not enough so they had called extra personal to complete the duty. Very happy with my moving and would recommend the company to our friends."
3.  AKMOVERS
| | |
| --- | --- |
| BEST FOR  | One of the renowned professional packers and movers for homes and offices |
| PRODUCTS | Partial service movers, full service movers, platinum service movers, house cleaning, air conditioning dismantle & installation, and other related services |
| WEBSITE | https://www.myakmovers.com/ |
| ADDRESS | 26, Jalan Keluli Aj7/Aj, Seksyen 7, 40000 Shah Alam, Selangor, Malaysia |
| CONTACT DETAILS | Tel: +60 19-518 1744 |
| OPERATING HOURS | Mon to Sat: 9:00am-6:00pm |
AKMOVERS is your one-stop solution to providing expert packing and moving services for private homes and commercial establishments.
Safeguarding your belongings and handling them efficiently and securely, AKMOVERS is recognised as one of the best movers in Malaysia.
The company is composed of a team of professionals who offer quality services at reasonable rates, which is what makes them truly stand out in the industry. That's why they made it to this list!
Highlights
Small and larger moving packages
International movers
Safe box movers
Customer Reviews
AKMOVERS is renowned by their customers for their professional and helpful service, excellent customer care, and fast response time.
A satisfied client wrote a review:
"Worth the price paid. Quality – professional service. Everything are wrapped, fast service, cooperative team. All documentation for the moving process to a condo are all in order. They even liaise with the condo office. Responsiveness – all the sales discussion were effectively done via whatapps, even the quaotation. Punctuality – They arrived at the set time, start work, all packed and ready to go within 1.5hrs. 5 manpowers!! Unloading and rearranging at the condo done in 1hrs!! All is done in 4hours. Marvelous.  Thanks AKMOVERS for making the moving process flawless."
4.  Euro Movers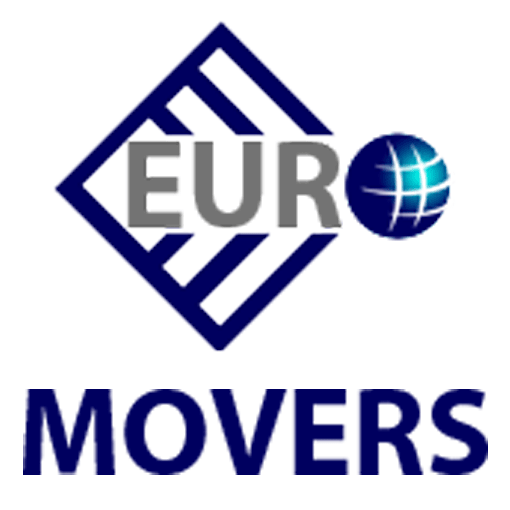 BEST FOR 
Aspiring to be the mover of choice for all your local moving needs
PRODUCTS
Packing and unpacking items, door-to-door loading and unloading, nationwide mover, household and business movers
WEBSITE
https://euromoversmalaysia.com.my/
ADDRESS
No 42-M, Jalan Seri Utara 1, Sri Utara 68100 Kuala Lumpur, Malaysia
CONTACT DETAILS
Tel: +60 3-6259 0396
OPERATING HOURS
Mon to Fri: 9:00am-7:00pm
Sat: 10:00am-4:00pm
Euro Movers is recognised as one of the best movers in Malaysia. They provide local and nationwide storage solutions.
Striving to become everyone's choice when it comes to moving, Euro Movers has been around for over 20 years.
The company has garnered a reputation like no other, thanks to their quality services with affordable rates. That's also how they made it to our list of the best movers in Malaysia.
Highlights
International household packing and movers
Item movers
Business movers
Customer Reviews
Euro Movers is commended by their customers for their reasonable prices, punctuality, and overall good services.
One customer wrote a review:
"Good and efficient service by Manu and his team. The item for shipment was handled and packaged with care. They are very punctual in collection and delivery and price is reasonable. Would recommend their service to those in need of reliable movers, locally and internationally."
5.  Pro Movers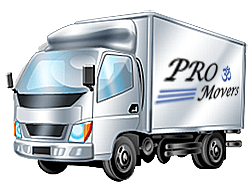 Pro Movers was first established in 2007. It was built around the idea of lending a hand to customers with reasonably priced moving solutions.
As the development of real estate and the need for relocation became bigger, Pro Movers continued to upgrade its operations until it also became one of the best movers in Malaysia.
Through efficient and budget-friendly methods, Pro Movers has greatly helped pull down the prices for relocation of both homes and establishments. They're a great option if you're on a budget.
Highlights
Corporate relocation
residential relocation
Moving tips and tricks
So, was your move successful? Leave your comments down below and let us know how it went. We'd love to hear from you!
And if relocating isn't enough, you might want to consider renovating your new home to suit you as well as your old one. For that, you should check out our list of the best renovation contractors in Malaysia!