The 15 Places with the Best Massages in KL, Malaysia
Woman Lying in Prone Position via Unsplash
After a hard day's work or when our bodies really need to destress, we all want to have a place where we can simply relax. Well, we've got you covered there with this list of the places offering the best massages in KL, Malaysia.
These massage places offer the ideal retreat with a myriad list of holistic treatments ranging from body massage to healing, facials, and everything else in between.
Interested? Good! So, let's get to know the go-to places for some tranquil "destressing" and relaxation in the city.
1. HealthLand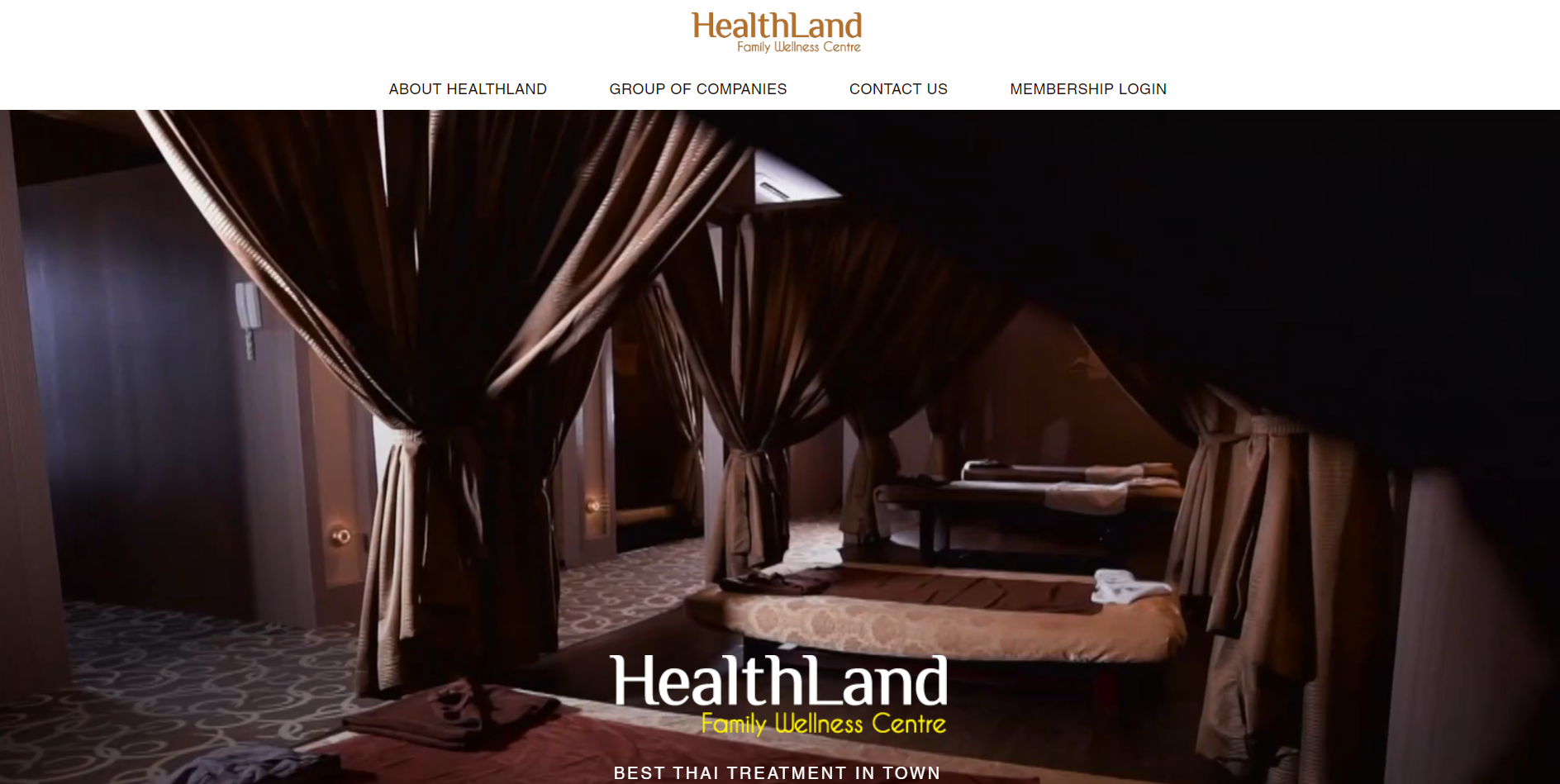 SERVICES 

Foot Treatment, Thai traditional treatment, deep tissue treatment, Thainess oil treatment, back and head treatment, half body treatment, ear scraping and candling, and Luk Pra Kob. 

WEBSITE

http://healthland.com.my/

ADDRESS
Aman Suria:

No. 45, 1st Floor, Jalan PJU 1/45, PJU 1, 47301 Petaling Jaya, Selangor, Malaysia

Sri Petaling: No. 47, Jalan Radin Tengah, Bandar Baru Sri Petaling, 57000 Kuala Lumpur, Malaysia.

Bandar Botanic: No. 61, 61-1, 61-2, Jalan Mahagoni 5, Bandar Botanic, 41200 Klang, Selangor, Malaysia.

Uptown Damansara: No. 116 & 118, Jalan SS21/35, Damansara Utama, 47400 Selangor, Malaysia.

Taman Desa: No. 18 & 20, Jalan 4/109E, Off Jalan Kelang Lama, Taman Desa Business Center, 58100 Kuala Lumpur, Malaysia.

Setapak: Unit G-1, M-1, 1-1 & 2-1, MH Avenue, No 2, Jalan Bunga Kantan, Off Jalan Genting Kelang, 53300 Setapak, Kuala Lumpur, Malaysia

Kuchai Lama: No. 13 & 15, Jalan Kuchai Maju 8, Off Jalan Kuchai Lama, Kuchai Entrepreneurs Park, 58200 Kuala Lumpur, Malaysia.

CONTACT DETAILS
Aman Suria:

+603-7886 3389

Sri Petaling: +603-9055 9688

Bandar Botanic: +603-3318 7282

Uptown Damansara: +603-7731 8338

Taman Desa: +603-7971 1113

Setapak: +603-4023 3299

Kuchai Lama: +603-7972 9626

OPERATING HOURS

Monday – Sunday, 11:00 AM – 12 AM
If you're looking for a household brand in wellness services and facilities, look no further way from HealthLand. They host several awards, such as an award from Asean Outstanding Business Award in 2019 and the Golden Bull award, 
Those feats were achieved due to their goal to become the top wellness platform in Asia. With the belief that the functioning of the cosmos may be compared to the human body, they aim to uncover human potential by revitalizing the human body to restore balance and bring you back to a state of health. 
They offer several services, some specialized and some generalized. Examples of specialized services are the foot massage for those who stand for hours and the back, neck, and head treatment for those who spend hours in their desk jobs. 
We highly recommend the Luk Pra Kob, deep tissue treatment, and Thainess Oil for the generalized massage services. They offer excellent benefits and grant relaxing comfort, a perfect way to treat yourself after a stressful week.
Customer Reviews
Very Relaxing
"Came for fave offer. Nice massage from masseur, felt very relaxed and did get the body feeling much better after the massage. Environment is very clean and cosy and definitely covid-safe!" – Felix Gan
Attentive and Skillful
"Had a great experience here today. Service was friendly, masseuse was attentive and skillful. Also when I request to get extra towel, she quickly provide one. Will definitely go again."- Ee Wei Lee
2.  Spa Village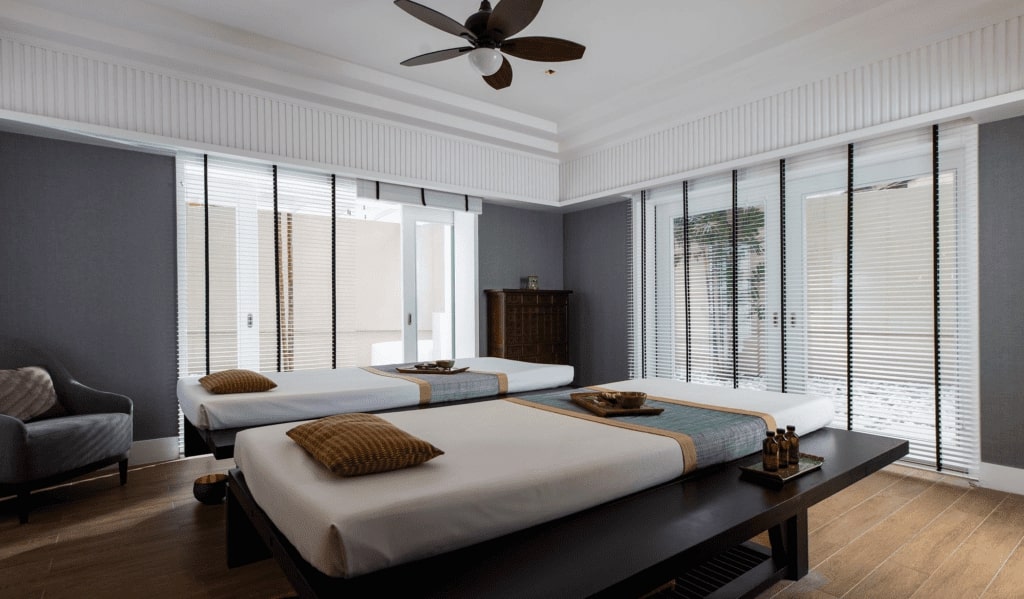 SIGNATURE MASSAGE 
Campur-Campur
OTHER TREATMENTS
Sensory Sound Bath, Chinese Peranakan, Traditional Malay Royal Treatment, and A la carte treatments
WEBSITE
https://www.spavillage.com/kualalumpur/index.htm
ADDRESS
The Ritz-Carlton, Kuala Lumpur

168 Jalan Imbi, 55100 KL, Malaysia

CONTACT DETAILS
Tel: +60 3-2782-9090

Fax: +60 3-2143-8080

RATES
Click here for the rates.
OPERATING HOURS
10:00 AM – 9:00 PM
Escape from the hustle and bustle of city life and treat yourself to some luxurious pampering at the Spa Village in The Ritz-Carlton hotel.
You can ease those tired muscles with the Spa Village's signature creation, known as Campur-Campur. An eclectic combination of the best Thai and Malay massage techniques, it uses touch, tone, and aromatherapy.
While there, take a whiff of a combination of scents from steamed herbs like lemongrass and pandan leaves as they are pressed on your body using a steam pouch. This luxurious massage is definitely one for the books.
Experience tranquility when you get yourself the Sensory Sound Bath that comes with a full-body deep tissue massage. You'll get a 10-minute "Sound Bath" from a gong to help you reach Zen.
You can also treat yourself to the Chinese Pernakan, a combination of Malay and Chinese massage techniques. And for couples out there, get yourselves the pampering you need with the Traditional Malay Treatment, a massage fit for royalty.
Customer Reviews
Clients who have tried the spa treatments at the Spa Village gush about the luxurious experience. The services are also perfect for those couples who are looking for a special treat for their significant other, especially for an anniversary celebration.
"I had the pleasure of indulging in the three hour rose themed spa package, which I can honestly say fantastic! It starts with a foot cleanse using essential oils and moves on to a rose oil hair treatment then an exfoliant that is made from Roses, soya beans and rice is massaged into your skin, next you are placed into a steam room for 15 minutes, I assume this is to exfoliate the skin and allow the exfoliant to permiate the skin, it's certainly steamy! Then you shower, you then soak in a milk bath with rose petals added.. For that true luxurious feel! Next is the one and a half hour massage.. the masseuse had to wake me up midway through the massage I was so relaxed!
The experience is finished in the sensory room where you are given a refreshing green tea and cool cloth to freshen up!
Highly recommended by this Socialite Traveller!"
"Chanced upon this Spa Package while googling for a getaway with hubby "Spa Village Birthday and Anniversary Package"
Hubby immdy emailed and booked. No regrets. Enjoying every min of our experience. We took the Traditional Malay Couple Spa : Hang Tuah and Tun Teja. It comes with a Night Stay at Ritz Carlton…with breafast and dinner. Special Thanks to Florence who caters to my whims (haha…requests). Bottom line is : Its an awesomely experience and Im satisfied and pampered. After 3 hrs of spa we came back to a room decorated with love swan and rose petals. And to to top of it with an awfully delicious chocolate mousse cake. Whats more its situated at KL most happening area where you can shop till you drop!"
3.  The Spa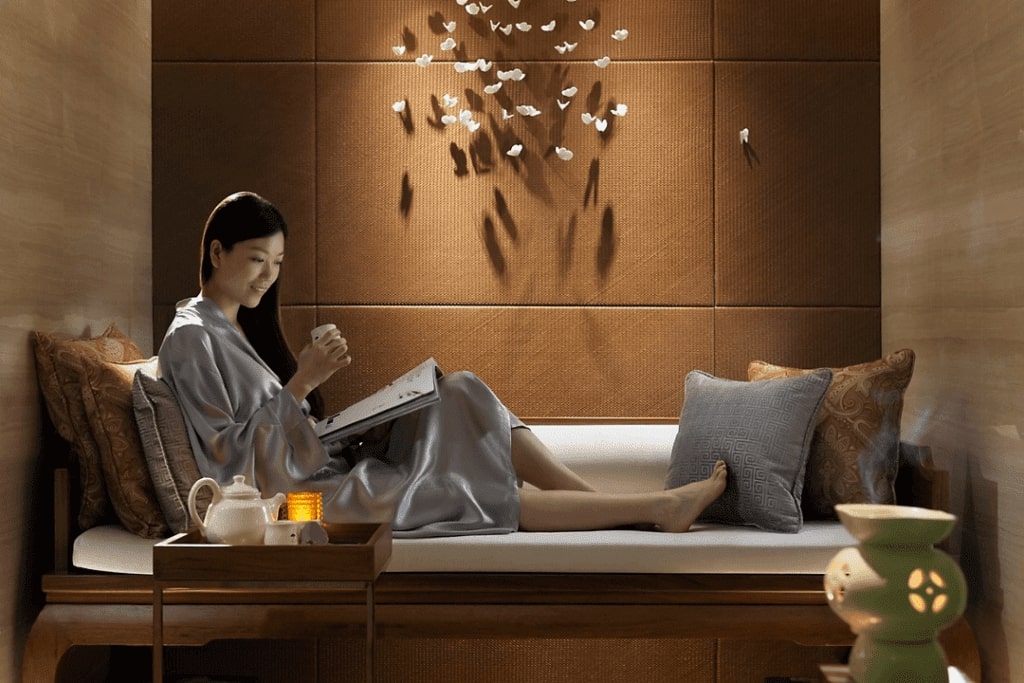 | | |
| --- | --- |
| SIGNATURE MASSAGES  | Time Rituals, Digital Wellness Escape, Oriental Harmony, and Tropical Rainforest |
| OTHER TREATMENTS | Beauty by Mandarin Oriental, Gentlemen, and Spa Programmes |
| WEBSITE | https://www.mandarinoriental.com/kuala-lumpur/petronas-towers/luxury-spa |
| ADDRESS | Kuala Lumpur City Centre, 5008 KL, Malaysia |
| CONTACT DETAILS | +60 3 2179-8772 |
| RATES | Click here for the rates. |
| OPERATING HOURS | Daily 10:00 AM – 10:00 PM |
Revel in a plethora of body treats at The Spa in Mandarin Oriental in KL, Malaysia. Book yourself one of its signature massages that promises to ease stress from long use of digital devices.
Experience the pampering of four hands navigating simultaneously on your body to get rid of all the stress you have. You can even try an exotic Asli massage inspired by the aborigines of Borneo.
Mums to be may love this spa, in particular. It has a Maternity Bliss treatment to help prepare you for the most important role in your life — motherhood.
As for the men out there, The Spa will help you get a good night's sleep with the help of its Deep Sleep massage, which comes with all the essential oils that help generate sleep — vetiver, chamomile, and sandalwood.
The place even has a special massage for the frequent fliers. Go get yourself The Spa's Jet Lag massage to recover from all the pains travelling has brought you.
Whatever it is you fancy, the therapists at The Spa can easily customise treatments to address your individual pampering needs.
Customer Reviews
Those who have tried the pampering treatments at The Spa in Mandarin Oriental are all in love with the great massage they've had. In fact, many of them claim to go back for a second visit.
Here's what they're saying:
"It was a Mother's Day Sunday, so I was just trying my luck to see if I can get a booking. Managed to get myself a slot. Headed down twenty minutes early. The usual questionaire on what areas I like and what I don't. I specified that I like deep tissue massage and like my bone cracked (something I never tried before). So when my therapist (a lady named Zee) brought me to the treatment room, she consulted my answers and recommended two options. I went for the traditional Malay one, and ask for the pressure to be strong.
It was simply breath taking… literally. My backbone was cracked (loved it!) and I felt all my pressure point being worked on. Usually in massages I will drift off to sleep but for this, I was awake and aware of her exceptional skills. The only time I realised I drifted off was when she massaged my scalp.
Such a blissful experience. I have to say I enjoyed this more than the ones I had in JW Marriott and Ritz Carlton in Kuala Lumpur. I might have to think twice of coming back again (the price is great value but definitely on the high side), but I would highly recommend the spa and the therapist (Zee) to anyone liking strong massage with attention to details."
"I was bought a spa treatment as a gift and had a thoroughly enjoyable time. I had the full body scrub and then a full facial to follow. My beautician was called Lin and she was very informative and excellent. I came out glowing and feeling really relaxed which is just what I needed. If my stay was longer, I would certainly go back for a second visit."
4.  The Majestic Spa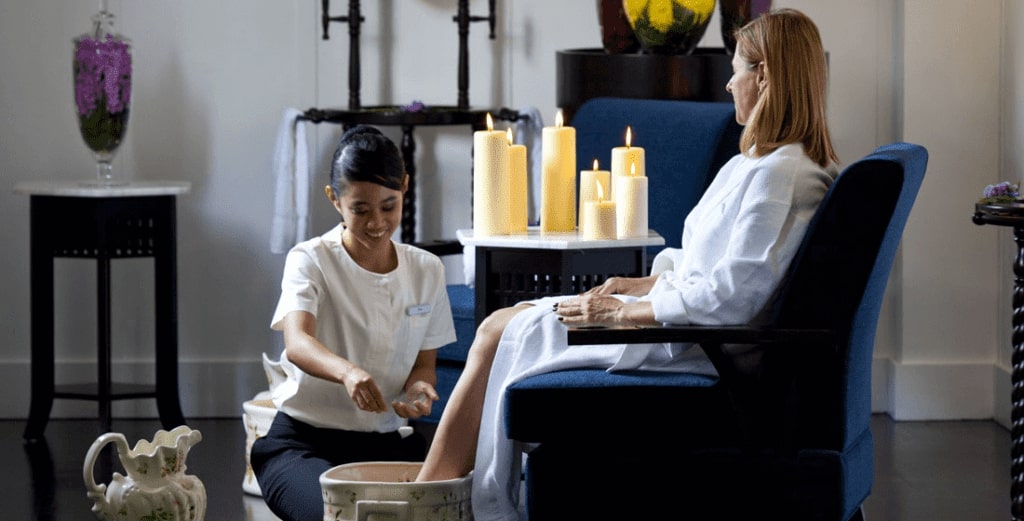 | | |
| --- | --- |
| SIGNATURE MASSAGE  | North Coast Seaweed Sculpt |
| OTHER TREATMENTS | Malay Golden Chersonese, Queen Victoria's Lavender, and English Afternoon Tea |
| WEBSITE | https://www.majestickl.com/majesticspa.html |
| ADDRESS | 5 Jalan Sultan Hishamuddin, 50000 KL, Malaysia |
| CONTACT DETAILS | +603 2785-8070 |
| RATES | Click here for the rates. |
Get yourself the ultimate majestic spa treat from a place that smacks of the glory days of the British Colonial past — The Majestic Hotel.
You'll surely love its exclusive spa treats that hark back to a bygone era, with fancy names like Queen Victoria's Lavender and North Coast Seaweed Sculpt.
You're in for a treat with the place's signature treatment, in particular, which is the North Coast Seaweed Sculpt. This massage goes the extra mile by reducing cellulites, getting rid of water retention, and improving blood circulation.
If you have your significant other with you, you might want to get the Malayan Golden Chersonese instead. This comes with a spa treatment line up for males and females, respectively.
You can also invigorate your senses with an English Afternoon Tea, or get some snooze with Queen Victoria's Lavender treatment.
5. Thai Odyssey
SIGNATURE PROGRAMS
Traditional Thai Massage, Thai Aromatherapy Massage, Thai Herbal Therapy, etc.

Packages are available for spa lovers to enjoy greater values and rewards.

WEBSITE
https://www.thaiodyssey.com
ADDRESS
Find the nearest outlet near you
CONTACT DETAILS
https://www.thaiodyssey.com/reservation
OPERATING HOURS
Depending on the location, usually 10am – 10pm
Thai Odyssey is an award-winning company that is one of  Malaysia's leading authentic Thai massage chains. They provide the finest luxury spa experience that is made affordable.
Furthermore, they offer great convenience and accessibility with over 40 outlets strategically located nationwide.
Each of their therapists possess over 5-10 years of experience and are all exceptionally well-trained and highly-skilled in delivering first-class massage services. They are highly attuned to the individual needs and able to provide therapeutic treatments by incorporating a natural healing method of traditional Thai massage techniques that bring ultimate relaxation to one's mind and body.
Customer Reviews
Take a look at these reviews:
"I have been an avid world traveller due to the nature of my work. As a spa aficionado as well, I have frequented multiple spas across the world. As I work a lot with computers and have bad seating posture, I am very prone to shoulder aches. Recently, the pain in my right shoulder was so bad it was disrupting my sleep. A masseur in Thai Odyssey has delivered possibly the best massage experience worldwide. She could naturally detect the sore spots, and significantly reduced my shoulder pain. I had the best sleep ever after that massage. And this was very well appreciated especially after weeks of restless sleep. I can't thank her enough and this massage was more than well worth the price." (Vinodh Mani)
"My wife and I have visited Thai Odyssey many times over the years and the massages, usually 2 Hours of Thai Aromatherapy, have been of a consistently high standard. They have clean environment and professionally trained masseuses. The massage quality and standard are the same over the years. Their treatments are reasonably priced compared to hotel spas. We have taken family and friends there for massages and they have also felt the same. It remains our first choice when visiting KL." (Zahid Malti)
6.  Mandara Spa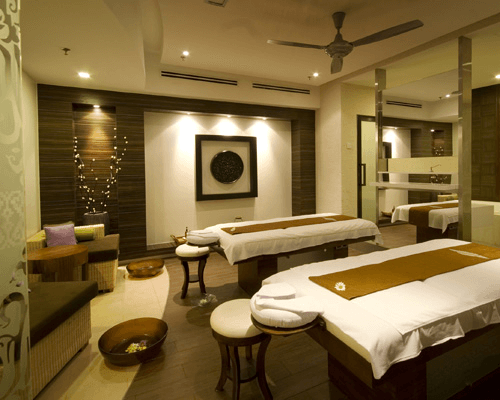 SIGNATURE MASSAGE 
Mandara Massage
OTHER TREATMENTS
Frangipani Body Glow, Pure Indulgence, and ELEMIS Pro-Collagen Age Defy
WEBSITE
http://www.mandaraspa.com/spa/Kuala-Lumpur-Renaissance-Kuala-Lumpur-Hotel.aspx
ADDRESS
Mandara Spa

Renaissance Kuala Lumpur Hotel

Corner of Jalan Sultan Ismail & Jalan Ampang,

50450, Kuala Lumpur, Malaysia

CONTACT DETAILS
Tel: +60 3 2162-2233

Fax: +60 3 2163-1122

OPERATING HOURS
10:00 AM – 9:00 PM
East meets West in the Mandara Spa at the Renaissance Hotel in KL, Malaysia.
This luxurious urban retreat offers a combination of ancient healing principles intrinsic to eastern culture coupled with the hotel's philosophy and vision. You get a marriage treatments that cater to your whole well-being.
Feel the tension released from your gnarled muscles as two therapists work their way with the spa's signature massage, the Mandara Massage. This massage offers a special combination of Shiatsu, Thai, Hawaiian Lomi Lomi, Swedish, and Balinese.
You can also get rid of dry skin with the spa's Frangipani Body Glow, or feel that youthful glow with its ELEMIS Pro-Collagen Age Defy.
Whatever service you avail of here, you're sure to leave refreshed, rejuvenated, but best of all – energised.
Customer Reviews
The Mandara Spa is known for delivering its promise of a beautiful spa experience. Take a look at this review:
"Even if you aren't staying at the Renaissance Hotel you can still enjoy their beautiful spa. We enjoyed a wonderful couples massage that was incredibly relaxing in the gorgeous private rooms. You get to choose your own oil and scrub which makes the experience incredibly personal and blissful."
7.  The Spa at Shangri-La Hotel

| | |
| --- | --- |
| SIGNATURE MASSAGE  | Signature Asian Blend Massage |
| OTHER TREATMENTS | Wellness journeys, body therapies, facial treatments |
| WEBSITE | http://www.shangri-la.com/kualalumpur/shangrila/health-leisure/spa/ |
| ADDRESS | 11 Jalan Sultan Ismail, Kuala Lumpur, 50250 Kuala Lumpur, Wilayah Persekutuan KL, Malaysia |
| CONTACT DETAILS | +60 3 2074-3581 |
| OPERATING HOURS | 10:00 AM – 12:00 AM |
You can tell the quality of a spa not only from the kneading done by expert therapists but also by the quality of oil used to ease fatigued muscles.
Scented and soothing oils coupled with traditional kneading techniques from Thailand, Bali, Malaysia, and China at this particular spa. They make the Signature Asian Blend Massage a favorite among its clientele.
The Spa at the Shangri-La Hotel also offers rich full body scrubs to get your skin's natural glow back and facial treatments to perk up your skin, especially when you have jetlag.
Your body will surely thank you for the pampering you will give it if you come to this massage place.
8.  Four Seasons Spa and Wellness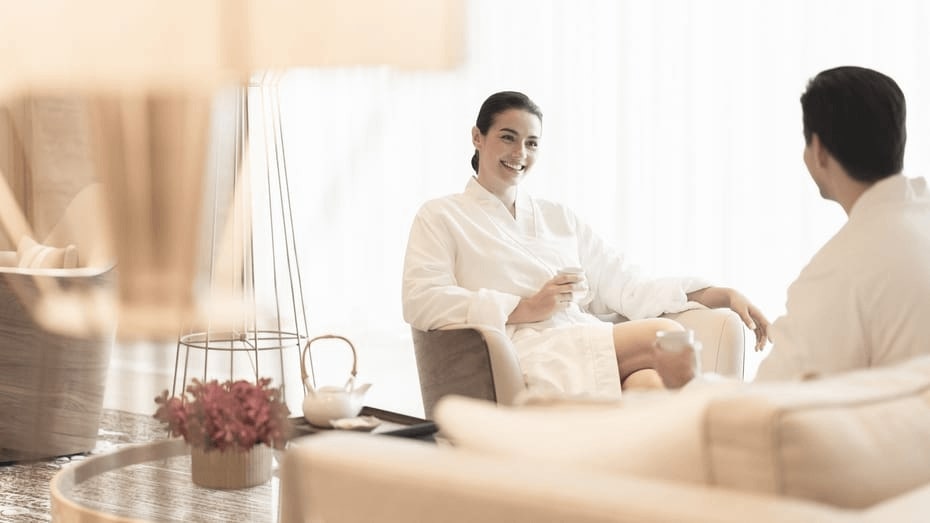 SIGNATURE MASSAGE 
Body massages and skincare
OTHER TREATMENTS
Spa packages, body renewal, spa time for two, and salon
WEBSITE
https://www.fourseasons.com/kualalumpur/spa/?seo=google_local_kua9_apac
ADDRESS
145 Jalan Ampang, 50450 KL, Malaysia
CONTACT DETAILS
+60 3 2382-8888
OPERATING HOURS
Spa Treatments

9:00 AM – 10:00 PM

***Last appointment at 8:30 PM (with the exception of spa ritual packages)

Salon Services

10:00 AM – 8:00 PM
Hailed as Malaysia's Best Hotel Spa for 2019 by World Spa, the Four Seasons Spa and Wellness combines Malaysian traditions and innovative treatments.
You can come here for massages, hair and skin treatments, and more. You can even experience a life of wellness with private yoga sessions by the pool or take a swim to release tension from your muscles even more.
The Four Seasons Spa and Wellness gives you not only relaxation but also a holistic treatment for your whole being.
Customer Reviews
The Four Seasons Spa and Wellness does more than giving your body the massage and relaxation it needs. It also makes its clients feel valued and cared for during their spa experience in the hotel, as these reviews attest:
"I picked a therapeutic massage and had the most wonderful experience. It was done by a professional physical therapist- Wada- and he was most excellent. I had had a recent surgery and was nervous about getting a massage, but Wada was very gentle, and he helped me a lot with some of the pain I was experiencing. I highly recommend!"
"Took my parents for a 2-night-getaway in Four Seasons KL and having treatments Four Seasons Spa on the last night after whole day sightseeing is definitely the best decision!
From the reception – Madey whole greeted us with a big smile. He is very professional when giving advices on which treatment should we choose. The reservation process was very smooth and clear.
When we arrived on the treatment day, we were being escorted to the relaxation area. Refreshing drinks were provided by Wada, who is very sincere with warm smiles all the time. I appreciated for his patience when explaining the oils to me and my parents.
For the massage, would like to specially thank to our therapists: Najiah, Sakinah and Wada. The treatments were amazingly done. Besides, the music is very calm and you would easily fall asleep with it!
It was a wonderful Spa experience and I can only say all of you are very professional and friendly! Please keep it up. :)"
9.  Urban Retreat Spa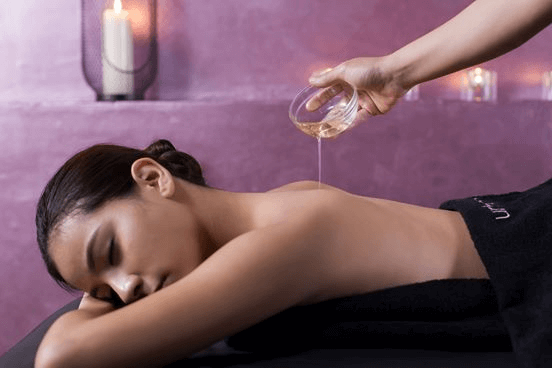 | | |
| --- | --- |
| SIGNATURE MASSAGE  | Signature body massages |
| OTHER TREATMENTS | Head foot care, treatments, spa packages |
| WEBSITE | https://urbanretreatspa.my/ |
| ADDRESS | Click here for all the locations of Urban Retreat Spa. |
| CONTACT DETAILS | Click here for the contact details of all branches. |
| OPERATING HOURS | Click here for the operating hours of all branches. |
The Urban Retreat Spa is your perfect getaway destination if you want some awesome pampering time within the city.
Conveniently located within a shopping destination, the Urban Retreat Spa provides you a sanctuary you can retreat to when life in the city becomes too toxic.
It delivers a comprehensive list of services ranging from almost all kinds of massages to head and foot care, treatments (even for expecting mums), and spa packages for those who want a more comprehensive kind of spa service. It also brings to the city a retreat to an onsen or Japanese hot spring.
Boasting the 2019 World Luxury Spa Award, the Urban Retreat Spa may be the perfect place for the pampering escape you need in KL, Malaysia.
10.  Be Urban Wellness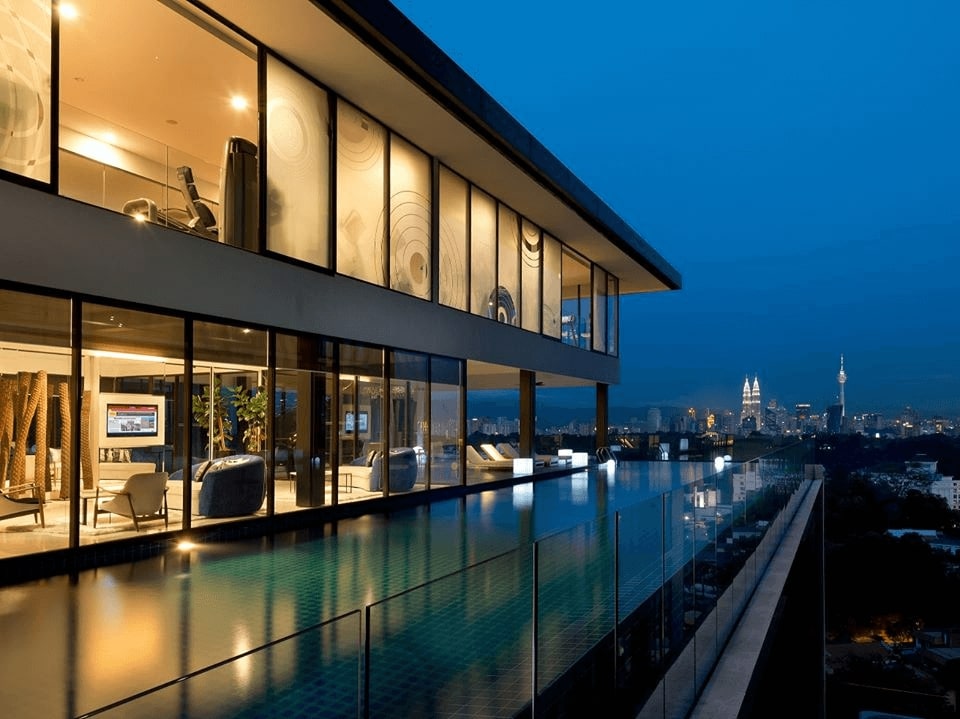 SIGNATURE PROGRAMS
Yoga, Fit, Pampered, Well
WEBSITE
https://beurbanwellness.com/
ADDRESS
Level 10, WORK@Clearwater, Jalan Changkat Semantan

KL, Malaysia 50490

CONTACT DETAILS
+60 3-2095 1999
OPERATING HOURS
7:00 AM – 11:00 PM
Nowadays, it's all about holistic healing. Be Urban Wellness has stepped up the game by giving you not only the pampering your body needs but also recovery, rejuvenation, nutrition, and smart training.
Its Mind Detox programs let you detach yourself from the chaotic world through yoga exercises and a sound bath. In the same way, the coaches of its personal training programs help you achieve the strong body you so desire.
Be Urban Wellness takes body pampering to a whole new level with its detoxification programs, physiotherapy, and healing massage, to name a few
An oasis of health and wellness, the Be Urban Wellness spa can give you holistic care if that's what you want from your spa.
11.  Chaang Thai Massage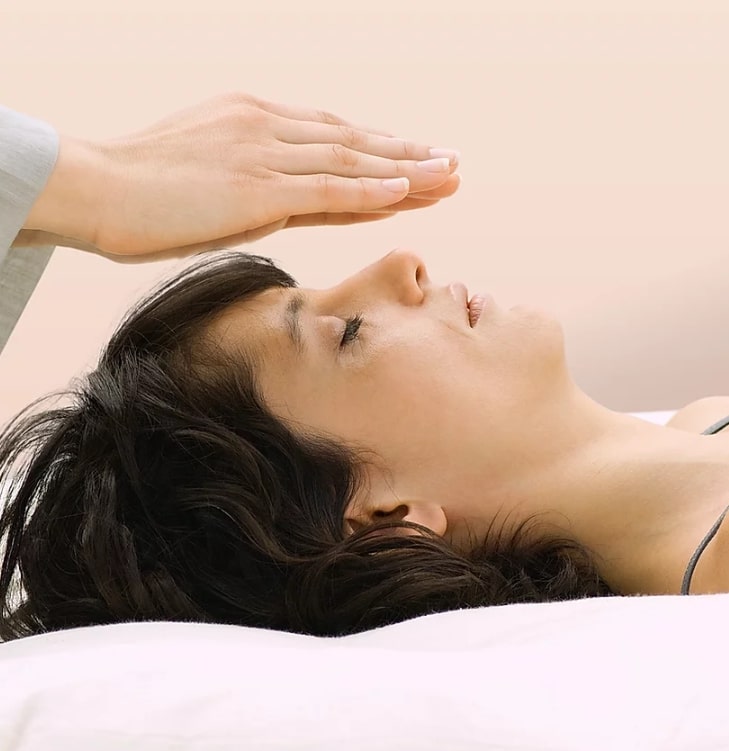 SIGNATURE PROGRAMS
Royal Oil Therapy, Sport Injury Therapy, Herbal Compress Therapy
WEBSITE
https://www.chaangthai.org/
ADDRESS

NO 13 Jalan Tong Shin, Bukit Bintang

Kuala Lumpur, Malaysia

CONTACT DETAILS
+60321451139 | [email protected]
OPERATING HOURS
10:00 a.m. – 12 a.m.
Chaang Thai Massage believes that healing can be achieved when there is balance between the mind, body, and soul. This is why their approach to such an endeavour is to provide a calming and clean environment while their clients experience various means of therapy under the capable hands of professional and certified therapists.
12.  Neutra Reflexology and Spa
SIGNATURE PROGRAMS
Stroke Rehabilitation, Massage Therapy, Foot Massage and Reflexology, Hydrotherapy Bath Spa
WEBSITE
http://www.neutralreflexology.com/
ADDRESS

#2A, Lorong Ara Kiri 2, Lucky Garden, Bangsar 59100, KL, Malaysia

CONTACT DETAILS
+60 (0) 3 2380 4165 or (6014) 9000 338 |

[email protected]

OPERATING HOURS
10:30am – 10:30pm (Last call: 9:30 pm)
At Neutra Reflexology and Spa, massage therapy is treated like a form of art. They believe that relaxation and harmony can be achieved with only the finest of services that bring about calmness and release tensions from a person's body.
Should you subscribe to any of their therapies, you'll find yourself being one with the world again. Neutra promises to help with rebalancing your chi, resulting in the soothing of your soul.
Customer Reviews
Here is what happy customers are saying about Neutra Reflexology and Spa:
"Excellent experience. Very good vibes when I arrived. Lovely front desk lady. Made accommodations for my services being slightly delayed. Excellent packages and offers. Professional and lovely atmosphere. It was a bit out of my way but well worth it. I will certainly be returning before I leave Malaysia."
-Angelina Carbage, Google Reviews
"I had my massage done by Mr D . First time having body massage with a male therapist , initial was not comfortable when informed no female masseuse , so just gave it a try , and turned out to be the best massage I ever had . I had a lots of knots behind my back , he just knows what to do to provide the best healing . He was using heat pad which can help to relieve pain and inflammation due to muscle knots . I will come back definitely! Thank you ?"
-Christine Ng, Google Reviews
13.  Donna Spa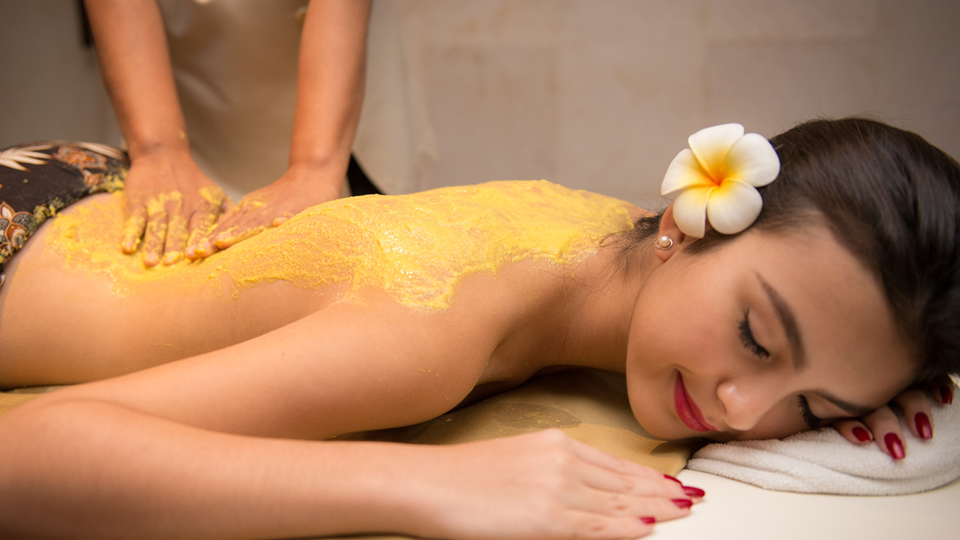 | | |
| --- | --- |
| SIGNATURE PROGRAMS | Ala Carte Experiences, Donna Spa Packages, Value Spa Packages |
| WEBSITE | https://donnaspa.com.my/ |
| ADDRESS | Level 5 , JW Marriott Kuala Lumpur, 183 Jalan Bukit Bintang 55100 Kuala Lumpur, Malaysia. |
| CONTACT DETAILS | +603-2141 8999 / +603-2142 4899 | [email protected] |
| OPERATING HOURS | 10:00am – 12:00mn |
Massage therapy is a full-blown experience when you visit Donna Spa. The philosophy behind their services is that pampering a person is the best form of healing and self-love. As such, they exerted the efforts to create a tranquil environment very reminiscent of Bali, and partnered this with the products that are 100% natural and services administered by the most skillful hands.
If you want luxury at its finest, or even a personalised experience, then Donna Spa is the perfect choice for you.
14.  Relax Oasis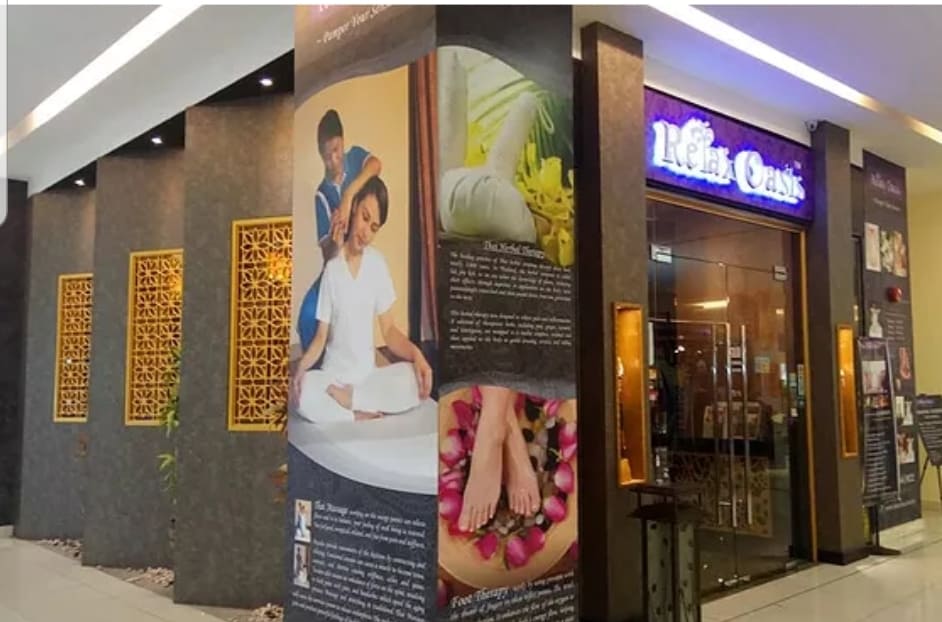 SIGNATURE PROGRAMS
Malaysia Signature Massage, Relax Therapy
WEBSITE
https://www.myrelaxoasis.com/
ADDRESS

NU Sentral,, 201, Jalan Tun Sambanthan, Brickfields, 50470 Kuala Lumpur, Wilayah Persekutuan Kuala Lumpur, Malaysia

CONTACT DETAILS
Tel: +603-27262681

Fax: +603-27262682

Email: [email protected]

OPERATING HOURS
10:00 am – 10:00 pm
Relax Oasis earned its spot on the list because of its Malaysia Signature Massage.  This massage treatment is the result of combining several cultures' techniques, which includes traditional Malay, Chinese, Indian, Peranakan as well as Sabah and Sarawak native.
If you opt for this treatment, you can expect it to help you reach a balance between your mind, body, and spirit. It's a process that focuses on your veins, reducing swelling and restoring energy while also making use of acupuncture to alleviate pain in the face, neck, and shoulders area.
All of this is done by highly skilled masseuse who only make use of high quality materials, such as coconut and infused oil.
15. MY Thai Health & Wellness Centre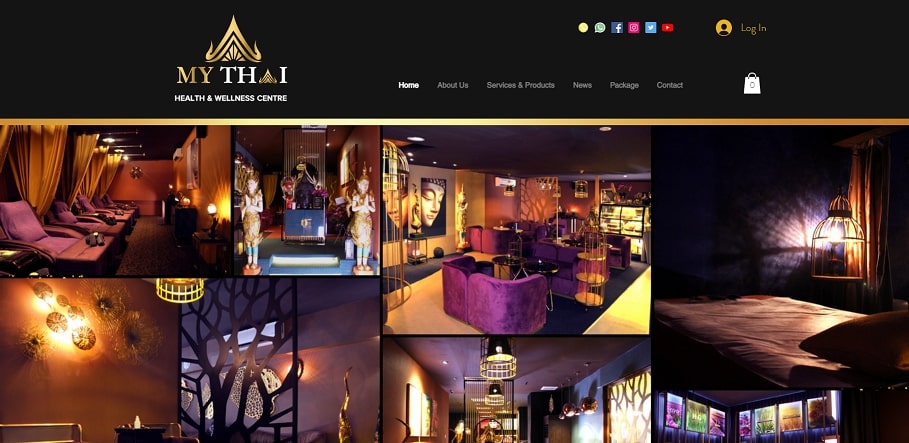 SIGNATURE PROGRAMS
4 Hands Royal Therapy
WEBSITE
https://www.mythai.my/
ADDRESS
49, Jalan Mega Mendung,

Batu 5, Jalan Klang Lama,

58200 Kuala Lumpur

CONTACT DETAILS
Email: [email protected]
OPERATING HOURS
Contact for more details
MY Thai Health & Wellness Centre is an award-winning pioneer and one of the most successful operators, within the Malaysian Aesthetic, beauty, and slimming Industries. They make sure to create an environment where guests can relax and be pampered in a beautiful, hygienic, and comfortable setting, all while making sure that the price point is reasonable.
They are most known for their 4 Hands Royal Therapy massages, which are both available for your hands, body, and feet.
Furthermore, their decor is regal— making you feel like you truly are royalty. Paired with how their staff members treat each visitor, you'll surely come back to them time and again.
16. MY Tradisi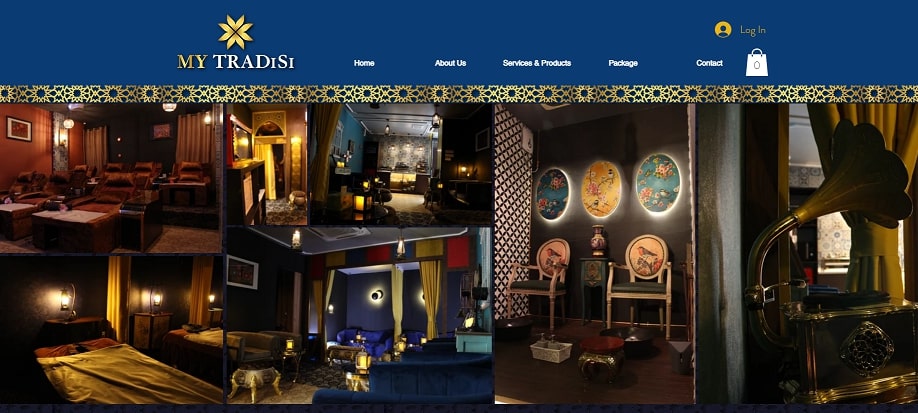 SIGNATURE PROGRAMS
MY Tradisi Borneo Body Relaxing Therapy (Aroma Oil)
WEBSITE
https://www.mytradisi.my/
ADDRESS
49, Jalan Mega Mendung,

Batu 5, Jalan Klang Lama,

58200 Kuala Lumpur

CONTACT DETAILS
+6019 663 9621
OPERATING HOURS
Contact for more details
MY Tradisi's therapists are known for using deep-tissue techniques featuring long, kneading strokes whilst focusing on increasing blood flow through firm, yet gentle, pressure applied evenly to every part of the body, from the top of your head, face, abdomen, and body all the way to the bottom of your toes. Often performed as a dry massage, therapeutic oils can be used to enhance healing and the efficacy of the treatment.
They also offer packages for those who are looking to splurge on themselves a little bit more.
Whether you're going alone or with two other friends, they have various VIP plans that you can choose from. These are a mix of the services that they offer, which will surely help you get rid of the tension in your shoulders.
Anyway, as you can see, these places with the best massages in KL, Malaysia offer you the best treats you could ever give your body. A relaxed mind and body translates not only to longevity but also happiness.
You might want to check out our best massage places in Penang if you are around the area. On the other hand, might you be in Kuala Lumpur, you can go around and visit the places in our list of best massages in Johor Bahru. Both will surely give you the relaxed body that you need!
Have you tried any of the pampering services from the massage places on this list? If so, please share with us your experience!