The 10 Best Massage Places in Johor Bahru, Malaysia
Whether you're native Johorean or a tourist visiting Johor Bahru, you know that nothing compares to the local spas if you need relaxation. Because massage places abound here, though, we rounded up the best massage places in Johor Bahru, Malaysia for you!
Some of the best JB massage places on this list let you indulge in luxurious scrubs, soaks, aromatherapy, and even paraffin treatments. They can give you the retreat you need when you feel a little stressed out by the world.
Eager to sample that? Well then, let's head on to our list of the best massage places in Johor Bahru for some well-deserved pampering.
1. HealthLand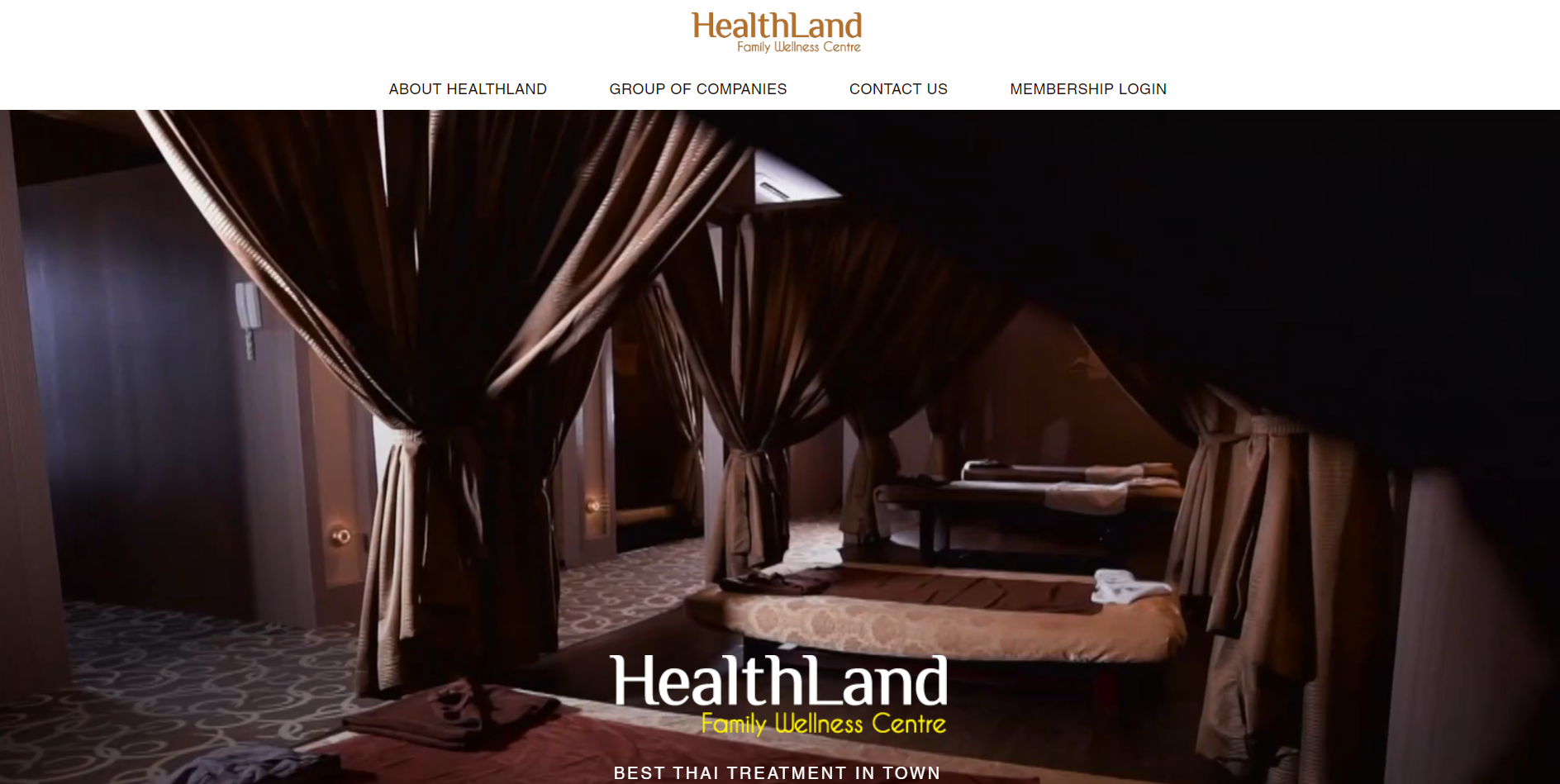 | | |
| --- | --- |
| SERVICES  | Foot Treatment, Thai traditional treatment, deep tissue treatment, Thainess oil treatment, back and head treatment, half body treatment, ear scraping and candling, and Luk Pra Kob.  |
| WEBSITE | http://healthland.com.my/ |
| ADDRESS | No. 26 G, 26-1 & 26-2 Jalan Bestari 2/2, Taman Nusa Bestari, 81300 Skudai, Johor. |
| CONTACT DETAILS | +607-217 9662 |
| OPERATING HOURS | Monday – Sunday, 11:00 AM – 12 AM |
Suppose you're looking for a 5-star quality massage with a 3-star price tag. Then look no further way from HealthLand. It is a wellness center that offers several types of massages for different needs. 
A sore foot from standing too much? HealthLand got you covered with their foot massage. Do you sit all day because of your desk job? They also offer back, neck, and head massages, perfect for removing those body aches. 
They also have you covered with half-body, deep tissue, and Thai traditional treatments if you want a broader approach. The Luk Pra Kob therapy is an exceptional yet very powerful massage for your physiology and nutrition, and we highly recommend giving it a try.
We highly recommend HealthLand; they have professional staff, good ratings, and affordable rates. Do your health good and treat yourself with HealthLands' quality massage.
Customer Reviews
Very Relaxing
"Came for fave offer. Nice massage from masseur, felt very relaxed and did get the body feeling much better after the massage. Environment is very clean and cosy and definitely covid-safe!" – Felix Gan
Attentive and Skillful
"Had a great experience here today. Service was friendly, masseuse was attentive and skillful. Also when I request to get extra towel, she quickly provide one. Will definitely go again."- Ee Wei Lee
2.  Urban Escape Day Spa & Beauty Lounge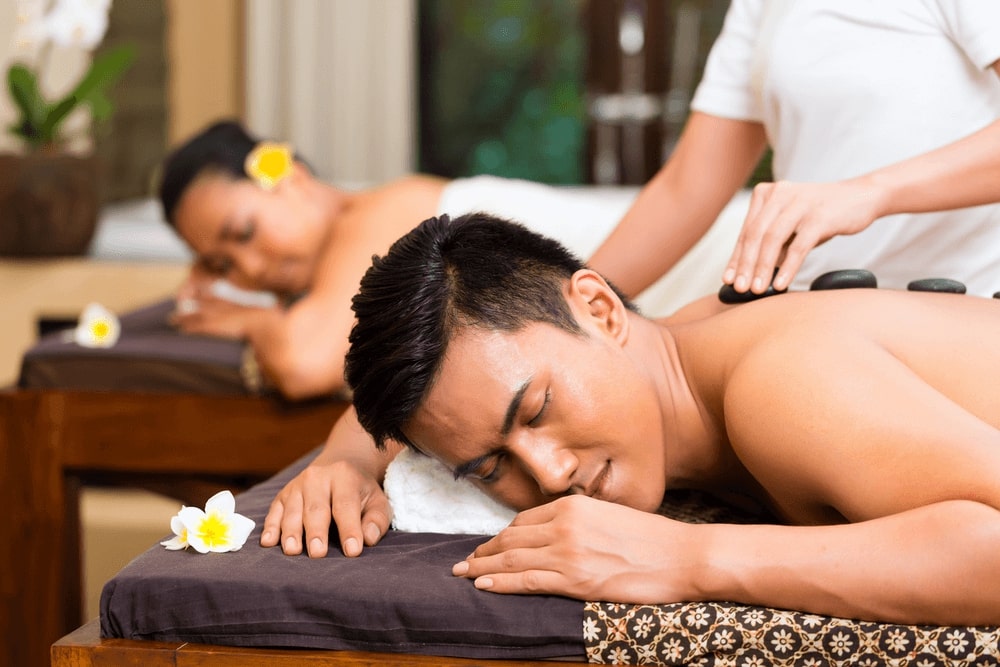 BEST FOR 
Escape Spa Packages
OTHER SERVICES
Massage and Beauty
WEBSITE
http://www.urbanescapeasia.com/
ADDRESS
Hotel Granada Branch

Jalan Indah 15/2, Taman Bukit Indah, 81200 Johor Bahru, Johor, Malaysia

Ledang Branch

No 2 Jalan Bendahara 79250 Iskandar Puteri Johor Bahru

CONTACT DETAILS
012 616-3429
OPERATING HOURS
7 Days A Week: 10:30 AM – 11:00 PM
Getting away from the hustle and bustle of city life is made possible by Urban Escape Day Spa & Beauty Lounge. We like that this spa has two branches in Johor, so we get to choose which one is nearest our place.
While they have the usual single services, we suggest that you try the Escape Spa Packages. You can get a combination of treatments in a private room by yourself, with friends, or with your significant other.
Among the Escape Spa Packages, we recommend the Luxury Indulgence Package in particular. You will get approximately more than two hours of pampering that prep you up with a body polish followed by an aromatherapy massage, deep cleansing facial, then a steam bath to cap off your experience.
For those of us who are on a solo trip, we recommend the Me, Myself And I Package, which gives a delightful three hours of pampering.
Mums-to-be can also rejoice! This spa also has a three-hour treat especially made to prepare them for the most important day of their lives with its Soon To Be Mum Package.
With so many packages and variations to choose from, we think that a trip to Urban Escape Day Spa & Beauty Lounge is one of the best treats you could reward yourself with. This is easily among the best JB massage places.
Customer Reviews
You get not only a clean place but also skillful therapists who'll give you the best massage you can ever experience, as these clients share:
"I really enjoy the ambience and services. The rooms and the towels were neat and clean and their therapists, were friendly and skillful. Highly recommended !"
"This place is Amazing. Would go daily if I could, fabulous staff and wonderful treatments"
"Wow! What a great find! Best sports massage I've had in ages! Beautiful spa, lovely owners, wonderful therapists!"
3.  Breeze Spa – Amari Johor Bahru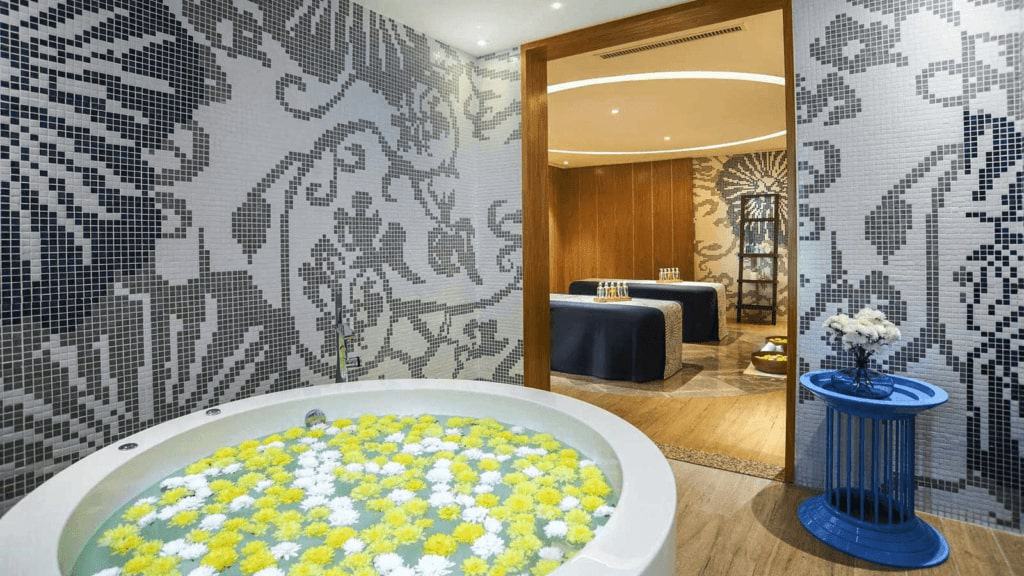 BEST FOR 
Signature Packages
OTHER SERVICES
Facial and body treatments, Siam Sabai, spa packages, and salon services
WEBSITE
http://www.breeze-spa.com/amari-johor-bahru/
ADDRESS
No. 82C, Jalan Trus, 80000 Johor Bahru, Johor, Malaysia
CONTACT DETAILS
Tel: +607 266 8888 ext 8701

Fax: +607 266-8899
Because we know that having a relaxing luxurious splurge is a treat by itself, we bring to you the Breeze Spa – Amari Johor Bahru.
The Amari Hotel holds several locations in Asia, with Breeze Spa as one of its offerings. Among all its services, we love the Signature Packages, particularly the Johor Bahru Energy Boost Package and Samui Tropical Paradise Package.
We like the Johor Bahru Energy Boost Package because it's local to begin with and inspired by our city's coffee scene. You get a coffee and citrus body scrub to energise your skin, followed by a combination of Thai and Ayurveda massage, then a Crystal Fresh Facial for some awesome rejuvenation.
Likewise, we like the Samui Tropical Paradise Package. You start with a delicious body scrub that's made from organic coconut oil and sugar, followed by the same massage and facial treatment in the previously mentioned package.
More than massage and facials, we like that the Breeze Spa – Amari Johor Bahru throws in salon services to totally complete the experience.
Customer Reviews
Repeat clients mean excellent delivery of services. Let's see why these clients are all praise for the services they received from the Breeze Spa – Amari Johor Bahru:
"This was my second visit to Breeze Spa which is located inside the Amari Hotel JB.
My recent experience here is even more awesome thanks to ALEX. He has amazing healing hands and very professionally attentive during my 2 hours of Super Stress Relieve package. He gave a firm, strong, but not painful deep tissue massage followed by a spice-aromatic body treatment. I left the spa feeling very light and clean!
However, the best part of my experience this time was I was greeted by JANE, the spa director there at the end of my visit. It turned out that they recognise repeat customers and she personally extended the customer acknowledgement – now this is how you WOW a repeat customer!
She shared with me her passion and ambition for this spa, which leave me amazed and sure that my next visit will even be more awesome!
Thank you Alex & Jane for a wonderful experience! I will be back again for sure!"
"This Spa is well worth a visit.
The staff are very well trained and there are many treatments to choose from.
The Spa itself is very bright and vibrant which is unusual but you feel relaxed from the moment you enter.
The massage beds are heated and the lighting is soft and the light music in the background makes this place stand out from other massage places that I have been to.
Proffessional staff who are very attentive and trained makes such a difference.
Would highly recomend a treatment at Breeze Spa."
4.  Cynbolic Nail Bar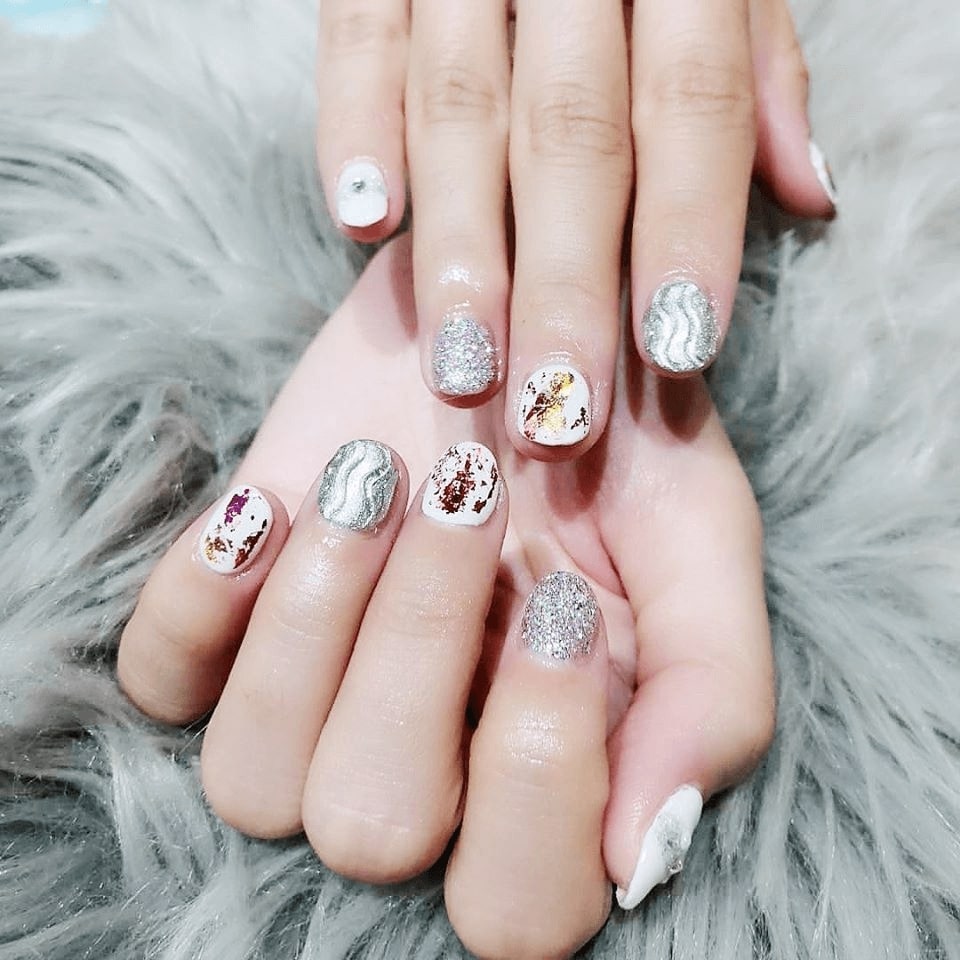 | | |
| --- | --- |
| BEST FOR  | The Cynbolic and The Signature |
| OTHER SERVICES | Nail Spa |
| WEBSITE | https://www.cynbolicnailbar.com/ |
| ADDRESS | 28, Jalan Eko Botani, Taman Eko Botani Johor Bahru 79100 Malaysia |
| CONTACT DETAILS | Tel: 07 522-6783 |
Because our hands and feet work the most throughout any day, they deserve some pampering too… and they can get it from the Cynbolic Nail Bar.
More than offering you a mani, pedi, and nail art, the Cynbolic Nail Bar offers the best relaxation for your hands and legs. We're gushing about The Cynbolic and The Signature services it has.
First off, The Signature starts with an aroma soak of your choice to soften up the nails and cuticles, followed by a gentle massage. To cap it off, you get the polish of your choice for some awesome colour on your nails.
We suggest that you take your pampering experience to the next level by trying out The Cynbolic too. You get The Signature plus additional treatments like keratin to make nails strong and healthy.
You might also want to check out its nail spa services, which include a paraffin treatment, collagen, and exfoliation, to name a few.
The Cynbolic Nail Bar is a treat, especially for us ladies who love to give our nails the T-L-C they need.
Customer Reviews
Let's find out why these clients appreciate the awesome treatment they got along with the ease in scheduling an appointment.
"Every time I have a pedicure at Cynbolic I'm surprised I don't see more people as I think this is probably the best place in JB area.
The staff are truly professional, welcoming and I appreciate how clean and well organised it is. With the soft music, great magazines and a cold drink, I find I come out feeling so relaxed and pampered.
I also like the fact you can book your appointment online and instantly get a confirmation."
"The ladies at this spa is gentle and attentive. Good hand and foot massage, and products used are good quality and smells nice."
5.  Dr. SoHo Massage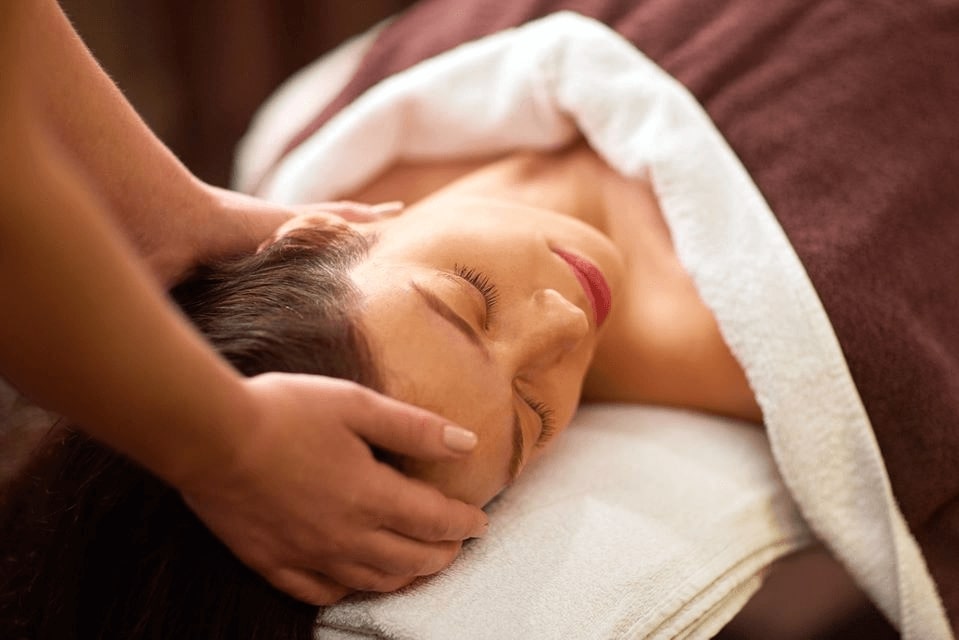 BEST FOR 
Reflexology
FACEBOOK OFFICIAL PAGE
https://www.facebook.com/DrsohoKsl/?tn-str=k*F
ADDRESS
33 Jalan Serigala, Taman Abad (In front of KSL Mall)
CONTACT DETAILS
Tel: +60 16-721-0776

Whatsapp: 016-7130776

OPERATING HOURS
9:00 AM – 10:00 PM
Unexpected finds are the best! Dr. SoHo Massage is one of them and is definitely worthy of being called one of the best JB massage places available.
Whilst the other massage places on this list come with aromatherapy and other concoctions, Dr. SoHo Massage is pretty straightforward with its services. And that's actually what makes it one of the best massage places in Johor Bahru.
We like that Dr. SoHo Massage is a professional reflexology centre we can all turn to in Johor Bahru. Instead of the usual massage, your body will be taken through a therapeutic method of relieving pain by means of stimulating the pressure points on your hands and feet.
By doing so, all kinds of stress and aches are guaranteed to go away because such pressure points are connected to specific body parts.
Because we like unique treatments that take away all body aches, Dr. SoHo Massage gets our hands-down approval as one of the best massage places in Johor Bahru, Malaysia.
Customer Reviews
Dr. SoHo Massage definitely gives you more value for your buck with excellent service at an affordable price. Take a look at these patrons' remarks:
"I alway come back for more massage. If there's more star i will give all. The best massage i ever have."
"The people in this shop is very kind. I like the boss because she is very polite to me. All the massage auntie are also kind"
"Excellence service by the Manager MeiYun and the massage staff. Charges are not expensive. Very good and relaxing. Always patronise whenever we are in KSL."
6.  Spa Manja

BEST FOR 
Massage
OTHER SERVICES
Body therapy, face therapy, eye therapy, and pampering treatments for him and her
WEBSITE
http://www.spamanja.com/
ADDRESS
162 Jalan Dato Sulaiman Century Garden 80250 Johor Bahru. Malaysia (opposite Mutiara Hotel)
CONTACT DETAILS
Hotline: +607 3333-111

Emergency: +6016 7233-836

OPERATING HOURS
11:00 AM – 11:00 PM

***Last appointment: 10:30 PM
Like Spa Manja, we think that massage has evolved into a respected form of healing. Endorsed by Tourism Malaysia and a member of the Association of Malaysia Spas, Spa Manja is a natural entry in our list of the best massage places in Johor Bahru.
Spa Manja offers various therapies for the body, face, and eyes, along with treatments such as scrubs and wraps. But our ultimate favourite is the Signature Detox Massage.
The Signature Detox Massage is a must-try, especially if you have sore muscles. When you book this massage, you will enjoy a good two hours of kneading to relieve you of chronic pain, rheumatism, arthritis, and sports strains.
You also have the option to cap off your pampering sesh with a dip in Spa Manja's jacuzzi.
Overall, we like the modern appeal that's combined with traditional touches of healing that Spa Manja has.
Customer Reviews
Treatment at this JB massage place is 'heaven on earth' as one client so aptly puts it, along with its reasonable pricing and excellent service delivery.
"This Spa was just across the road from our hotel and we visited on our last day in JB. Nice entrance and waiting area where we had a cup of ginger tea. Massage rooms are to the rear and the place is a lot bigger than it looks from the road. Very relaxing aromatherapy massge which left us both feeling very supple."
A beautiful day at the spa is what i can called is heaven on earth. Cool environment once enter the Spa with the nice background music make us feel so relax. Price is reasonable and i recommend for 90 minutes Aromatherapy message. Planning to get massage every 2 months at this Manja Spa.
7.  Walea Spa & Retreat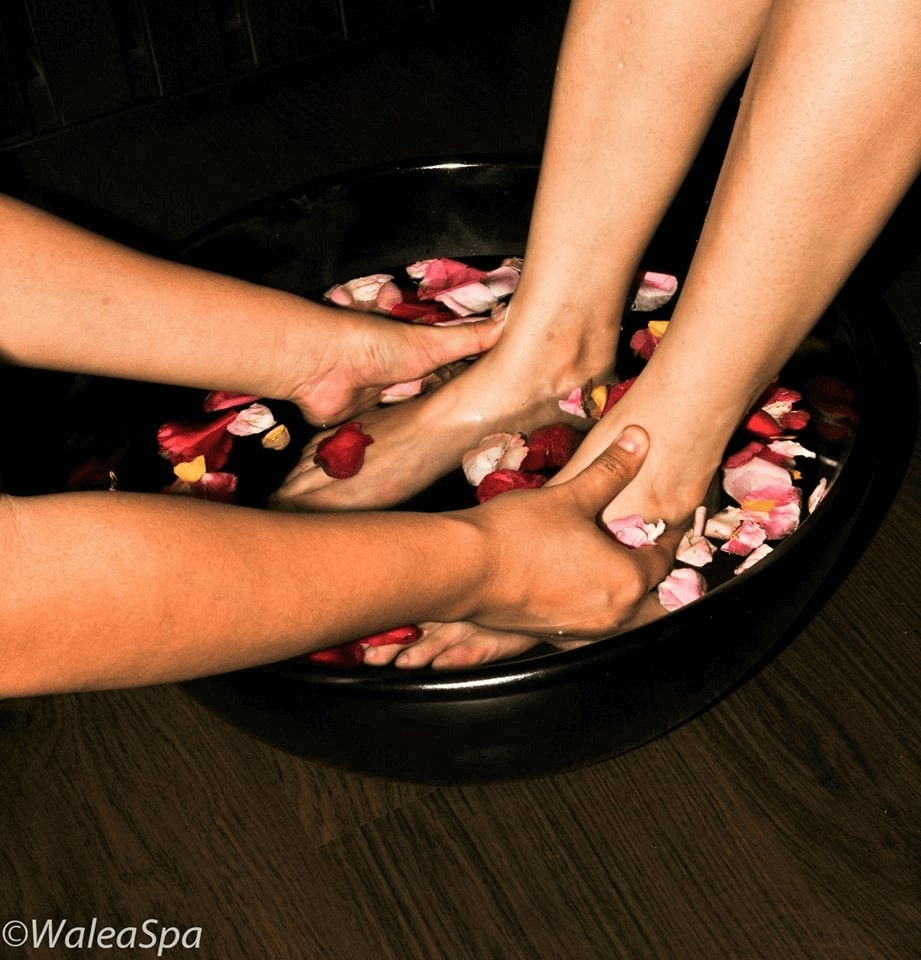 | | |
| --- | --- |
| BEST FOR  | Massage and scrubs |
| FACEBOOK OFFICIAL PAGE | https://www.facebook.com/WaleaSpa/ |
| ADDRESS | 6, Jalan Balau, Taman Melodies, 80250 Johor Bahru, Johor, Malaysia |
| CONTACT DETAILS | +60 7 332-5567 |
| OPERATING HOURS | Daily 11:00 AM – 7:00 PM |
If you're looking for intimate relaxation away from the noise of the world, Walea Spa & Retreat might just be the tranquil oasis you're looking for.
What we like most about Walea Spa & Retreat is that after your choice of foot wash, you get to receive one of its signature massage treatments — like the Walea Transcendental Massage or Armona Tension Relief Massage, followed by a body scrub and a dip in the jacuzzi.
And another thing that we think couples would surely like is that it also offers packages for those with a significant other.
Customer Reviews
These clients are all praise for the boutique-like spa experience and the very impressive way the skilled therapists dealt with aching muscles and knots on their bodies.
"I made a booking today for a couple's indulgence spa package plus express facials, for my boyfriend's birthday. And we have been very impressed with the service. The couple's suite is lovely, and our masseurs were skilled. Made us feel comfortable and very pampered! The romantic jacuzzi session was also a great touch. Thank you again very much for a great experience, for the great customer service, and for making my man's special day so memorable."
"The massage is one of the best I've experienced, with special care to problematic muscle knots. I have a low threshold for pain generally but it wasn't painful despite being extremely effective. Ambience was great – music / sound was good and lighting was perfect. Masseuse also took great care to control room temperature. The after-massage dialogue advises customer which muscles were problematic and tips on how to improve it. Overall felt like a boutique, customised experience while remaining affordable!"
8.  The Rebung Spa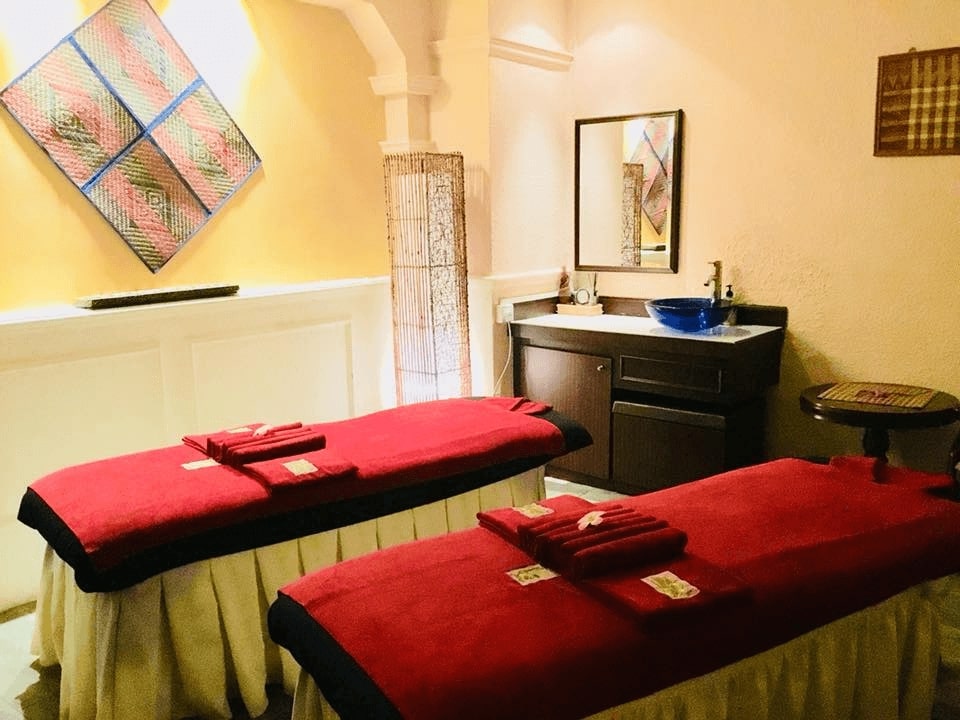 | | |
| --- | --- |
| BEST FOR  | Massage |
| FACEBOOK OFFICIAL PAGE | https://www.facebook.com/Therebungspas/ |
| ADDRESS | Level 4 The Puteri Pacific, Johor Bahru | Jalan Abdullah Ibrahim, Johor Bahru 80730, Malaysia |
| CONTACT DETAILS | +60 12 652-2792 |
| OPERATING HOURS | 10:00 AM – 10:00 PM |
Great hospitality from the staff and excellent delivery of service are just two of the things we look for in a JB massage place. The Rebung Spa has those and so much more.
We like how the staff prepares you for your relaxation journey by giving you a hot cup of tea first. Then, we suggest that you try the Lost in Package where you'll receive a scrub, massage, facial, and steam bath.
If you're looking for a simple but totally relaxing experience, you might want to check out The Rebung Spa next time you're in Johor Bahru.
9.  D Asia Massage Therapy
BEST FOR 
Massage Therapy
FACEBOOK OFFICIAL PAGE
https://www.facebook.com/DasiaRnF/
ADDRESS
L1-16 @ KSL CITY MALL

L1-84A @ KSL CITY MALL

L2-001 @ R&F MALL

CONTACT DETAILS
+60143179989 | [email protected]
OPERATING HOURS
Mon – Sun: 10AM – 10PM
At D Asia Massage Therapy, it's all about providing a well-rounded holistic experience. One that is quite affordable, too! All of the staff are friendly and accommodating, and the packages available can appeal to anyone — more so couples looking to try everything out together.
This is why it has been a go-to spot for locals and tourists alike, especially since Massage Therapies aren't all they offer.
Those who wish to try something else for their self-care day can avail either nail care services, aromatherapy, or spa services. You can even get all three if you're feeling extra indulgent.
10. Guo An TCM Rehab Wellness Centre

| | |
| --- | --- |
| BEST FOR  | Traditional Chinese Medicine |
| FACEBOOK OFFICIAL PAGE | http://facebook.com/guoantcm/ |
| ADDRESS | 114 Jalan Harimau Tarum Taman Abad 80250 Johor Bahru Johor Malaysia |
| CONTACT DETAILS | 019-4191339 |
| OPERATING HOURS | 10:00 AM – 7:00 PM |
The philosophy behind traditional Chinese medicine is that positivity, alongside health concepts and wellness, can lead to a fulfilling life. Hence, Guo An TCM Rehab Wellness Centre's goal to provide all of that and more to their clients.
They offer a myriad of treatments for those interested. Some to note are Postpartum Repair, Facial Beauty Care, and Lumbar and Kidney Care. If you choose Guo An TCM Rehab Wellness Centre, you can expect not only quality sessions from talented therapists, but the finest treatment from friendly and accommodating staff as well.
Release all the tension in your muscles and head on to your relaxing oasis in any of the best massage places in Johor Bahru, Malaysia.
Have you tried any of the JB massage places on this list? If so, please share with us your experience in the comments below. We'd love to hear from you.
You might want to check out out best massage places in Kuala Lumpur, if you are in the area. On the other hand, our best massage places in Penang! Both will surely give you the relaxation that you long for!