6 Firms for the Best Interior Design in Kuching
Source: Sidekix Media via Unsplash
By Mohamed Ashaari
A lot of spaces in Kuching may seem fairly small. However, with a design firm that can give you the best interior design in Kuching, making the most of any space should be easy.
Anyway, if you're looking for such interior designers in Kuching, we can help. Below is a list of firms that we think are your best bets right now if you want to get the best interior design in Kuching.
1. De Bjorn Concept
De Bjorn Concept is an expert in space-planning, so it's easy for them to provide design solutions however big or small your space is.
While doing this, however, they do not compromise on style. This firm's keen attention to detail is commendable, as they even apply various textures to wood and concrete for their designs.
With De Bjorn Concept as your renovation partner, you'll be sure that your space shows your personality.
They customise according to their client's preference and are not afraid of going out of the box doing so. They've even designed an Iron Man- and Spiderman-inspired bed and breakfast!
Highlights
Space-planning
Attention to detail
Adds textures to design
Personalised design
2. Studio 24 Interiors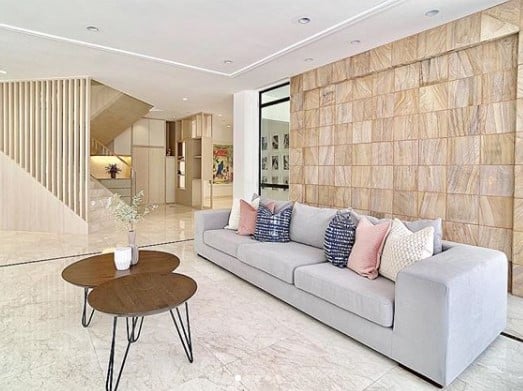 Two-year old interior design firm Studio 24 Interiors claims that it has no two similar designs. This is because they personalise spaces according to their clients' wishes, enabling clients to get their dream home.
Besides the customisation that they do, they also make the most of every space. Their designs are usually minimalist and stylish, with unique accent pieces.
Adding to the spacious look, you can expect Studio 24 Interiors to create a seamless transition between rooms in the home.
If you want to see for yourself, head over to their Instagram to be inspired by their refreshing designs!
Highlights
Personalised spaces
Minimalist and stylish
Unique accents
Seamless transition between rooms
3. IDC Architects
IDC Architects is an award-winning architectural firm that also offers interior design services for residential, commercial, retail, corporate, educational and hospitality clients.
Originality and excellence can be expected from this group of highly-experienced professionals. A multidisciplinary team, they are sure to cover any project from its conception to its completion.
Their pursuit for design excellence does not stop. They continue to aim for unique spaces personalised for each client.
IDC Architects' designs do not only address their clients' needs, but also evoke emotions and memories through colours, textures, and materials.
Highlights
Variety of clients
Originality
Multidisciplinary team
Wide range of services
Unique spaces that evoke emotions and memories
4. Trenocon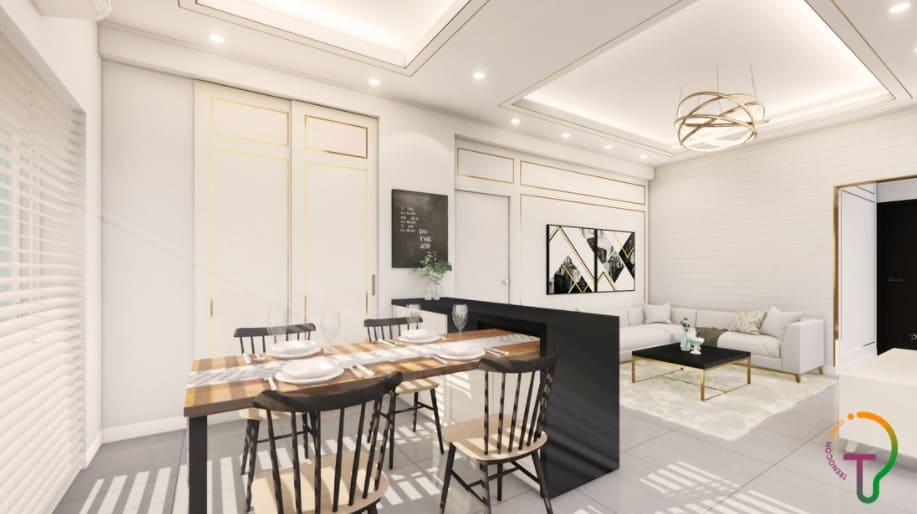 Kuching interior design firm Trenocon offers an all-in-one solution for building, design, and renovation needs. They do everything from conceptualization to build, interior design, and maintenance work.
As designers, they put an emphasis on space planning, but don't compromise the structural integrity and functionality of their buildings.
In order to give clients the best interior design in Kuching, the firm created Trenocon Creation, a unit in the company that customises furniture for their clients.
Setting Trenocon apart from other firms for the best interior design in Kuching is their vision to be wild, creative, and innovative. It was through this vision that they came up with their sustainable, environment-friendly glass house and container series.
Highlights
All-in-one solution
Space-planning
Structural integrity and functionality
Customised furniture
Sustainable designs
5. PDC Design Group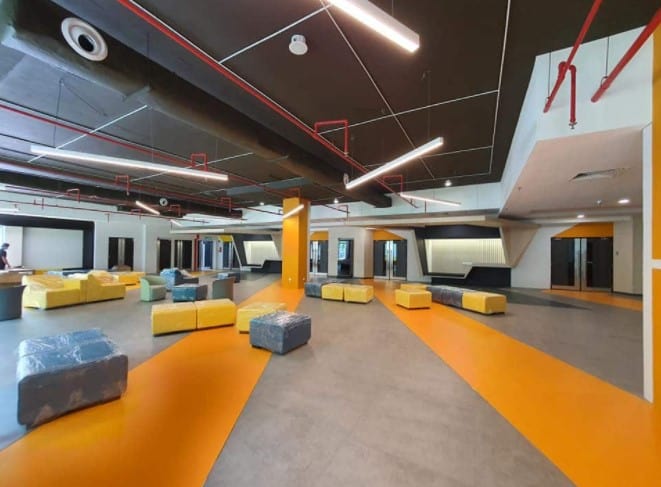 PDC Design Group is an amalgamation of three Kuching-based architectural and design firms that share the same vision and values.
A team of design and building specialists, they take on a wide variety of projects, including residential, communal, institutional, commercial, and sports facilities.
With their repertoire of commercial and institutional clientele, people looking to build or renovate bigger spaces will find PDC design group the firm for the best interior design in Kuching.
Highlights
Wide variety of projects
Experts at designing huge spaces
6. Smart Decor and Construction Company
Source: Smart Decor and Construction Company
At Smart Decor and Construction Company, they take great pride in their excellent workmanship, competitive fees, and the ability to deliver outstanding results. Since their founding, they've worked hard toward building and maintaining a stellar reputation as a leading Kuching contractor.
They provide clients with a wide range of services to cover all their needs. No matter what your project might be, their contracting professionals work to bring your dreams to life. Call them today and see what they can do for you.
Highlights
Adheres to the highest standards of professionalism and operates with the utmost integrity
Proficient and enthusiastic staff, specializing in their respective skills of Technical Projects, Administration and Finance
Was this list helpful in your search for a firm for the best interior design in Kuching? Let us know in the comments.
And remember, if you're looking for firms that design commercial spaces in particular, be sure to check out our list of firms for the best commercial interior design in Malaysia.