The 8 Spots for the Best High Tea in Malaysia
Ready to spill the tea? Don't do it literally when you're at the places serving the best high tea in Malaysia!
High tea, a drink accurately meant to be taken during supper at a dinner table, is one of the most popular things around the world. If you want to enjoy it here in Malaysia, these are the best places serving it!
1.   Colonial Cafe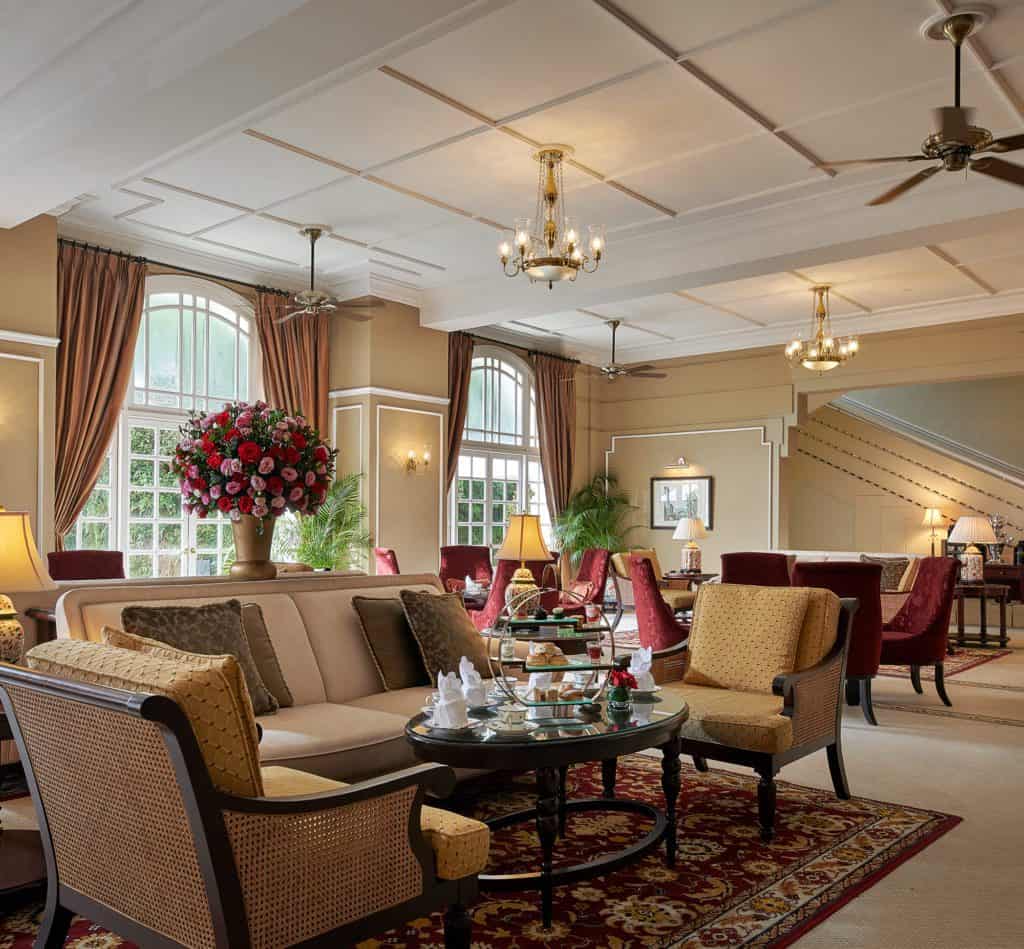 If you're after a relaxing day at a hotel for some tea, you should definitely try the Colonial Café. The ambience here is incomparable and would definitely beat any other place!
The Orchid Room part of the hotel is an Orchid Conservatory—filled with hanging gardens surrounded by glass. It adds to the atmosphere, and you'll surely never want to leave your seat while you finish your drinks.
Their house-blend tea is the star of their high tea set; it's served on a three-tier stand filled with appetizers, sandwiches, scones, and desserts. Is it any wonder they're on our list of the spots with the best high tea in Malaysia?
They also have Majestic Afternoon Tea:
Available on Saturdays and Sundays only with two timings
12pm – 2.30pm, 3pm – 6pm
WhatsApp +6011 2642 7815 to make a reservation
Pricing:

Colonial Cafe and Tea Lounge: RM70 nett per person
Drawing Room: RM90 nett per person
Orchid Conservatory: RM120 nett per person
Highlights
Instagram-worthy dishes served with high tea
Customer Reviews
Here's a review from someone who has tried high tea at the Colonial Café:
"Afternoon Tea Majestic style in this grand old hotel is something not to be missed. The ambience of the Colonial Café is hard to beat and add the excellent attentive service from the staff plus the afternoon piano player and you have an experience not to be missed.
Here's another one:
"The setting is nice and the 'feel' changes with the different meal themes. The food & service is generally quite good but the highlight for me is the high tea. There are several tiers of high tea (basically it is the sitting location) but my favourite one, is the outside area (cheapest too), where you feel like you are mingling with local royalty, especially on a weekend. It is a classy place but do take note that it is it comes with an equally classy price."
2.   Pastryville

If you're after freshly baked goodies with your high tea, then Pastryville should be first on your list of places for the best high tea in Malaysia.
This black-and-white themed area is a quaint little place where you can chill for an afternoon. The high tea set has coffee or tea filled with bread, desserts, and a variety of their other baked munchies.
Cream puffs and scones are their usual desserts, but sometimes they change it up so the usual customers don't get bored with their selection.
Highlights
Customer Reviews
Here's a review from a Pastryville customer:
"The coffee shop is a small open air cafe in the middle of a walkway in eCurve mall. The ambient is very casual and a convenient place to sit and rest.
We had some cakes, pastries and bread. They were soft and freshly baked. And not too sweet too."
 And here's another one:
"A small coffee shop in the mall. Serves an excellent latte, especially the caramel latte. Also has a selection of pastries in a self serve area at reasonable prices. Ideal for a second breakfast or in-between snack."
3.   The Lobby Lounge
| | |
| --- | --- |
| PRODUCTS  | Menu |
| WEBSITE | The Lobby Lounge |
| ADDRESS | The Lobby Lounge, 168, Jalan Imbi, 55100, Kuala Lumpur, Wilayah Persekutuan Kuala Lumpur |
| CONTACT DETAILS | 0321428000 |
| OPERATING HOURS | All day |
Ritz-Carlton's high tea is offered at the Lobby Lounge. Their people offer the best service, mirroring the English origins of the hotel.
The Lobby lounge offers over 40 different kinds of tea blends from their menu. For that variety alone, they had to be in our roundup of the spots offering the best high tea in Malaysia.
The ambience here is totally worth the trip as well—from their live harpist to the dulcet playing to soothe your spirit, it's a nice place for special occasions and social gatherings.
Their high tea is served with pastries, finger sandwiches, and desserts. You might not know it yet, but you'll surely want to get more!
Highlights
Classy tea experience at a hotel
Customer Reviews
Here's a review from a Lobby Lounge patron:
"The lobby lounge at the Ritz Carlton Kuala Lumpur has a lovely ambience, with a live music band playing, while you enjoy your hi-tea. They have the choicest collection of teas, which will spoil you for choice. The sweet and savoury snacks served alongside are delicious and healthy.
The service was great and everything was just perfect. We had a great time."
And here's another one:
"Not very many places have a song written about it, namely, the Ritz, London. While London is a good few hours by plane, we certainly enjoyed our top notch High Tea experience here at the Ritz, Kuala Lumpur. I'd venture a guess, the service here is even better because the Ritz London does not have Sally, the Stellar! Manager, who went all out to make our BFF Girlfriends day out, the Best time! Evaaahh!! Thank you! The tea selection is world class. They even have live music with String section! to serenade you as you sip high tea tea and eat scrumptious scones with clotted cream (Yum!!). We'll definitely be back."
4.   Thirty8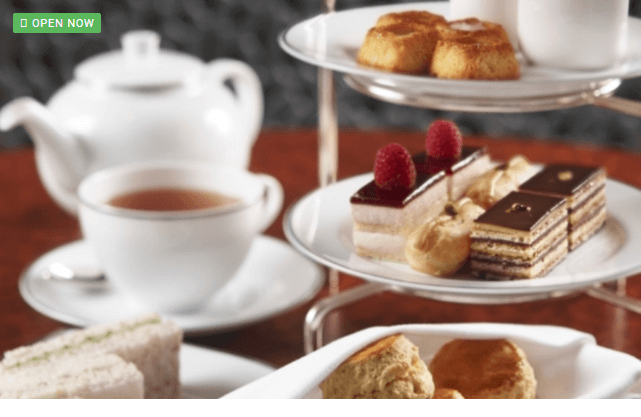 Thirty8 is a famous place where Instagram and social media influencers stayed for high tea. It's been the talk of the social media world as it gives off a hipster vibe that coincides with the classic feel perfect for tea.
Their stack, like the others, has three tiers, but they're the only ones who have macaroons on their set. Plus, they're wallet-friendly so anyone can get a taste of their good food.
Highlights
Enjoy breathtaking views of the city as you enjoy your high tea
Customer Reviews
Here's a review from a Thirty8 patron:
"There's a new pastry chef and western kitchen chef at Thirty8, Grand Hyatt and we recently tasted some of their new additions to the menu. Some current don't-misses are the white asparagus in hollandaise sauce, the beef ribs, and the lavender cheesecake (absolutely scrumptious). The views are the best in the city looking straight out over the twin towers and KLCC park."
And here's another one:
"I will describe the restaurant/hotel as:
–  Outstanding services
– Great food
– Awesome view
– Reasonable Price
–  We have decided it to be our annual wedding anniversary gathering either for lunch or  dinner."
5.   Empire Hotel Subang
Kitchen Art Brasserie at the Empire Hotel Subang is the perfect high tea location for those who enjoy substantial treats with their tea.
The restaurant boasts a mixture of international and local flavours in their wide array of selection, which features appetisers, actual meals, and desserts. Perfect for those who prefer either sweet or savour (or even both)!
A few of their sweet treats include cheesecakes, fondue, and jelly — all of which will leave you wanting for more.
Highlights
Large food selection!
Instagrammable treats
Customer Reviews
Here's a review from a Kitchen Art Brasserie patron:
"Well,this is an ideal place to have a buffet but they should consider topping up the lamb and pizza even though ther's a 1hr gap before the hi-tea ends. Would appreciate if this will be taken into consedaration.????
But i must say the food taste good and bravo to the chef??"
-Logan Erusia, Google Reviews
6.  The Alley Bukit Tinggi Klang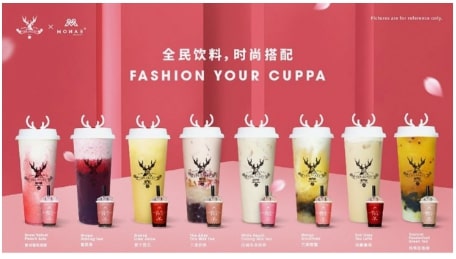 If you're looking for a good place to have some tea, hang out with friends, and enjoy it all with fashionable cups, then The Alley Bukit Tinggi Klang is the best option there is. 
They have a good selection of delicious and refreshing milk tea that will surely help you enjoy any hot afternoon or summer morning to the fullest. They even sell take-home milk tea sets so you can make your own cup at the comfort of your home.
Highlights
Milk tea with cute cup designs!
Customer Reviews
Here's a review from one of The Alley Bukit Tinggi Klang's customers:
"The atmosphere here is extremely great. Staff are kinda friendly and helpful. Also The Alley successfully create a relaxing and warm atmosphere with their fine set up. It's great to study here on weekday (when people are working) & enjoy a bubble milk tea!
* Note: If you're a MILK lover, please do try their BROWN SUGAR DEERIOCA MILK (it is not tea) !!
A special record for one of the staffs here:
She noticed that I brought my own metal straw here to enjoy the bubble milk, so she asked me to bring my own cup (to fill the bubble milk) next time as it is more effective in protecting the environment! Of course, I do it!
Whenever I feel like wanna drink bubble milk, I bring my own cup & straw to here 🙂
* Note: Standard volume of one cup of bubble milk/tea is 500ml.
Have not try yet?
Just do it! ?"
Here's another one:
"Great service ever and serving delicious and fabulous drinks which better than other brand. Great place to hang out with friends and family. Even a good place for study alone and gathering since they have a very good environment sitting are"
7. David Brown's Restaurant & Tea Terrace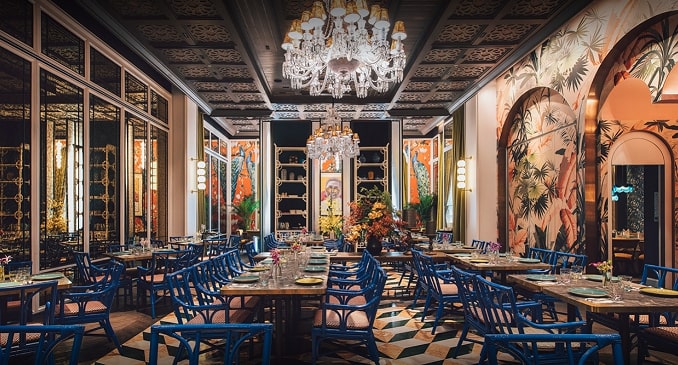 David Brown's Restaurant & Tea Terrace is hidden between lush greenery. This hidden gem is sitting on a 'hill upon a hill,' particularly atop Strawberry Hill. Enjoy a perfect scene while eating with your loved ones. 
They are based on Penang. Although it may be quite hard to get there, with their staff and food, it will definitely be worth it and become a memorable day for you. 
Highlights
Beautiful scenery

Reasonable price

Professional and attentive staff
Customer Reviews
Here's a review from one of David Brown's Restaurant & Tea Terrace clients:
"We had a great dining experience with an awesome night scene, delicious food, desserts as well as the live band performance".
-Ooi Choon Hieng
Here's another one:
"Mr Arif was excellent in his service when we came this afternoon. Made our trip memorable and will recommend this place to our friends."
-Lyn N
8. De.Wan 1958 by Chef Wan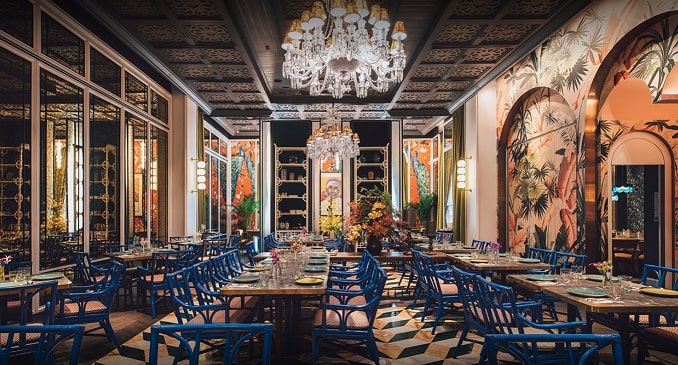 WEBSITE
https://dewan.space/
ADDRESS
DE.WAN 1958 BY CHEF WAN @ KUALA LUMPUR
The LINC KL
Lot 2 – 2, Level 2
No.360, Jalan Tun Razak
50900 Kuala Lumpur
Malaysia

DE.WAN 1958 BY CHEF WAN @ BANGI
Bangi Resort Hotel
Off Persiaran Bandar,
Bangi Golf Club,
43650 Bandar Baru Bangi
Selangor
Malaysia

CONTACT DETAILS
General Enquiry:

[email protected]

Events Enquiry: [email protected] (For enquiries only, reservations not accepted through email)

Reservations: +60 10-207 0383

OPERATING HOURS
Contact for more details
De.Wan 1958 by Chef Wan presents the experience of a modern Malaysian culinary adventure brought to life by the multiple award-winning chef, Datuk Redzuawan Ismail or better known as Chef Wan.
As a culinary ambassador for Tourism Malaysia, Chef Wan travels around the world to promote our country's unique food culture and his name is synonymous with Southeast Asian cuisine. The idea of De.Wan 1958 came about because he believes that good food brings people closer together, regardless of cultures and background.
Spreading over a spacious 13,000 sq feet of space at The LINC, Kuala Lumpur, we are not only a restaurant to savour diversified Malaysian cuisine but also a state-of-the-art venue designed for an immersive event experience. This is where we share the pure joy that Malaysian food brings; this is also where we create unforgettable memories that Malaysian hospitality stands for.
Highlights
Chef Wan's Bento Box
Takeaway & Delivery Promotion
Be Strong Tiffin
Briyani Tiffin Set
Customer Reviews
Here's a review from one of De.Wan 1958 by Chef Wan's clients:
"Beautiful decorations. Clean and friendly staffs. Good etiquette. Foods are delicious and great presentation. Price are reasonable with the food served. Professionalism is high standard. Congrats to the chef wan and the team."
Here's another one:
"Wow, wow and wow! Before enter I already feel excited, because I only watched from instagram of how beautiful this place is. When I came here everything wow me! The decor was brilliant and beautiful and mesmerizing. The service was very friendly and very attentive. The food is just an upscale malaysian cuisine but it was delicious overall. Love every inch of this restaurant. Good job Chef Wan! Would definitely come here again soon."

You've finished our list of the places offering the best high tea in Malaysia, now it's time to call up your friends and spill the tea on your personal lives.
By the way, if you're not keen on going out today, you can get food delivered to your home instead, whether for high tea or supper. If you'd prefer that, try our list of the best food deliveries in Malaysia.
*Images sourced from featured websites and Google.