The 13 Best Hampers in Malaysia for Gifts
The best thing about receiving gift baskets for any occasion is that you're not just getting one thing, but a whole collection of cool stuff! For your next gifts, here are the best hampers in Malaysia to show your loved ones that gifts also count!
We're giving you variety today—from the usual flowers to the full-on feast, you'll see them all on this list! (And hey, that rhymes!)
Hampers don't only come handy during holidays but also every other day of the year. They're so versatile that they're great for gifts and for decor at home or even in the office.
Here are some baskets that won't /hamper/ you from getting the free time you need:
1.  Flory Gift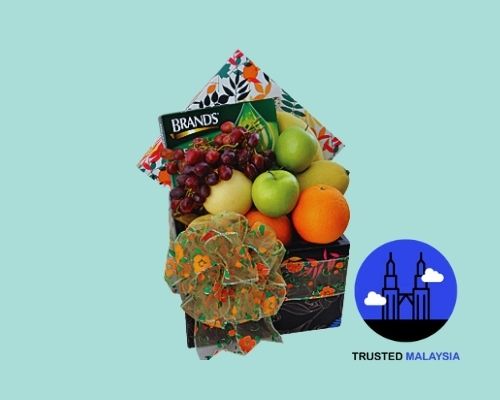 BEST FOR 
Oriental Hampers
PRODUCTS
Offers
WEBSITE
Flory Gift
ADDRESS
O2 Residensi Lot 8, Kota Perdana, Seri Kembangan

43300 Selangor, Malaysia

CONTACT DETAILS
6016 2788 151 | [email protected]
OPERATING HOURS
9am-5pm
If you're looking for a one-stop gift shop, look no further than Flory Gift. They offer flowers, hampers, cakes, fruit baskets, and just about all the thoughtful items you can think of!
They've got you covered for any occasion, too. From baby showers to 100th birthdays, Flory Gift won't run out of items to offer you.
They normally take 2-5 working days to deliver your item, depending on your area. In KL and Klang Valley, they offer same-day delivery for some cakes, fruits, and flower arrangements.
Highlights
Offers gifts for all occasions!
Customer Reviews
Here's a review from a Flory Gift customer:
"Thank you for my recent order. Actually, it was not the cake that I ordered online and I receive a call afternoon before the expected delivery date that the cake I ordered is no longer available. At first I am so shock because I ordered it ahead of time just to avail my preferred cake but the caller give me other cake options which the price is a little lower than the cake I ordered online. But still since it is a special day for my friends, i decided to select from one of the available cake options. When it was delivered to their office, they are so amaze of how presentable the packaging of the cake is and with the cute figurine which totally relieves me despite of the cake change.
Hoping that in my next order for delivery, the items would not be change and retain the very much presentable packaging of the cake/gifts. Also, hoping that they will still contact the recipient when they are already within the vicinity to handover the items.
Thank you and more power to FloryGift."
Here's another one.
"You handled our order well. The floral stand was for a business associate of ours who have just opened a new outlet. We were not there to see it but we did receive a warm thanks from them and they complimented on the quality. It was a rather last minute decision to order from Florygift and you did not disappoint. Thank you and well done."
2.  Gift Hampers Malaysia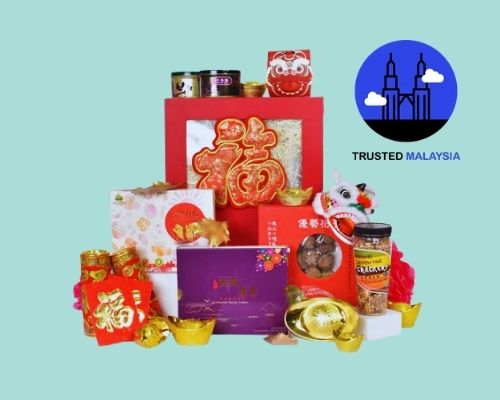 | | |
| --- | --- |
| BEST FOR  | Wellness hampers |
| PRODUCTS | Gift Hampers |
| WEBSITE | Gift Hampers Malaysia |
| ADDRESS | Malaysia, 8, Jalan Tun Sambanthan 3, Brickfields, 50470 Kuala Lumpur, Federal Territory of Kuala Lumpur, Malaysia |
| CONTACT DETAILS | 603 2276 5878 / [email protected] |
| OPERATING HOURS | Mon to sat 8:00 am to 5:00 pm |
Having trouble figuring out what they like? You want your gift to be thoughtful, but not too much?
Give them a wellness hamper from Gift Hampers Malaysia!
Because nothing says "I care about you" like a basket of goodies that's great for your health!
Highlights
Hampers for the health conscious and more.
Customer Reviews
Here is a review from a Gift Hampers Malaysia customer:
"The mini Christmas hamper was a great price including delivery and was delivered speedily to a family member. I would use this company again as the quality, price and value is of a good standard."
And another one:
"Ordered too late for christmas delivery but managed to get some offers instead. I ordered 4 hampers for the staff at the care home where my mum lives. They are all lovely people and myself and my sister wanted something they could share and there was something for everyone. They LOVED them! It was a nice surprise after christmas, and delivered before the estimated day.
I looked at other hamper companies online, but they seemed to be expensive for the contents. Hamper.com were great value in comparison.
Wouldn't hesitate to order again. Good value, service, easy to order. Useful."
3.  Eska Creative Gifting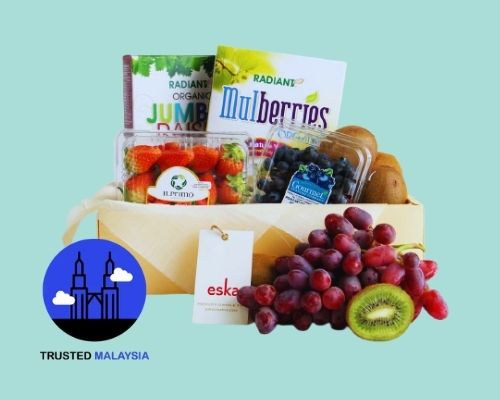 | | |
| --- | --- |
| BEST FOR  | Wine Hampers & Fruit Hampers |
| PRODUCTS | Eska Products |
| WEBSITE | Eska Creative |
| ADDRESS | 84, Jalan 8/62a, Bandar Manjalara, 52200 Kuala Lumpur, Wilayah Persekutuan Kuala Lumpur, Malaysia |
| CONTACT DETAILS | +603-6276 7787 | [email protected] |
| OPERATING HOURS | Monday-Friday : 9.00am – 5.30pm |
Much like Flory, Eska is also a one-stop shop to buy gifts for all occasions. The free delivery inside Kuala Lumpur and Petaling Jaya is one of the reasons it's a beloved gift shop in the area.
Their bestsellers are fruit hampers—fresh fruits in Instagrammable packaging are always great gifts for people of any age bracket.
When you give a gift arranged by Eska Creative, you'll feel happier than the one on the receiving end.
Highlights
Customer Reviews
Here's a review from an Eska Creative customer:
"♡ Beautiful flowers arrangement.
♡ Fast response.
♡ Excellent service.
♡ Highly recommended."
And here's another one:
"Provides amazing service and stunning floral design!"
4.  Bloom House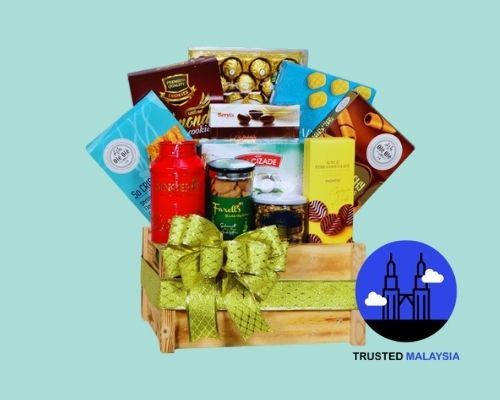 For that huge celebration coming up, your go-to place for conventional Malaysia hampers should definitely be Bloom House. It's famous for arranging some of the best hampers in Malaysia.
It's one of the gift shops that actually provide free deliveries of hampers in many parts of the country. So if you're outside KL, it's one of your best bets if you're looking to save a few bucks on delivery.
Highlights
Customer Reviews
Here's a review from a Bloom House customer:
"Great service, love the bouquet."
And another one:
"fresh and nice bouquet from Bloom House. I like it so much."
5.  Noel Gifts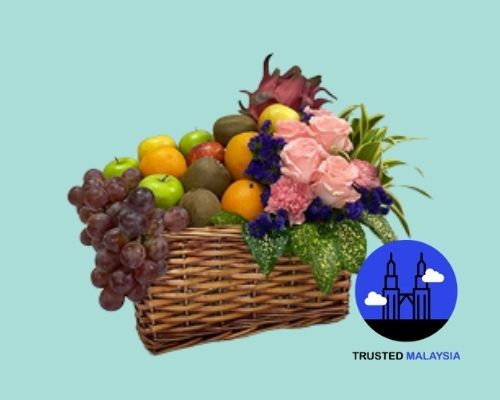 | | |
| --- | --- |
| BEST FOR  | Hassle free gift-giving |
| PRODUCTS | Catalog |
| WEBSITE | Noel Gifts |
| ADDRESS | 24 -26, Jalan Molek 2/1, Taman Molek, 81100 Johor Bahru, Johor, Malaysia |
| CONTACT DETAILS | (607) 355 6888 | [email protected] / [email protected] |
| OPERATING HOURS | 9:00-18:00 on Monday to Friday, 9:00-14:00 on Saturday, Closed for business on Sundays and Public Holidays. |
Noel Gifts offers delivery services of flowers and gifts across Malaysia.
With them, you can choose from a variety of options: gourmet hampers, housewarming hampers, and wellness hampers (for when a loved one is feeling under the weather or when a friend is in need of a health boost.)
As a bonus, Noel has free delivery! Just make sure that you punch in your orders before 6PM during weekdays or before 12nn on Saturdays.
Highlights
Free delivery even on weekends!
6.  Silver Bells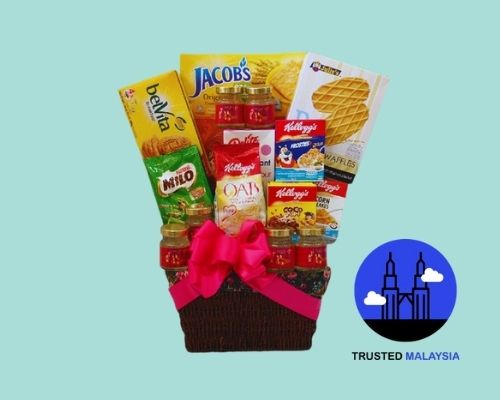 | | |
| --- | --- |
| BEST FOR  | Flower and Gift Hampers |
| PRODUCTS | Hampers and more |
| WEBSITE | Silver Bells |
| ADDRESS | 58, Jalan PJS 1/46, Taman Petaling Utama, 46000 Petaling Jaya, Selangor, Malaysia |
| CONTACT DETAILS | 03-7783 2828 | [email protected] |
| OPERATING HOURS | 9am–6pm Monday to Saturday |
Silver Bells provides flowers, their arrangements, gifts, and hampers. What's special about Silver Bells is that you don't have to choose between gifts and flowers: you can have both in one!
Bonus: if you order before noontime on weekdays, you can get free delivery in some parts of Malaysia!
Highlights
Top of the line customer service!
Customer Reviews
Here's a review from a Silver Bells customer:
"Flowers are fresh N well groomed and always maintained professionalism in communicating with Customers"
And here's another one:
"Being away from family during any festive season is difficult. Thanks to Silver Bells, I am able to bring some cheer to my family back home.
They were really helpful throughout the whole process, from start to end, and have even kept me informed of the substitute that they will be making for the fresh flowers deco of the gift basket because the supposed flowers were not fresh. The results were fabulous and my family loved it as the flowers and gift basket looked really beautiful! The delivery reliable, right on time and professional!
Thanks Silver Bells for making all this possible from afar! Keep up the good work!"
7.  A Better Florist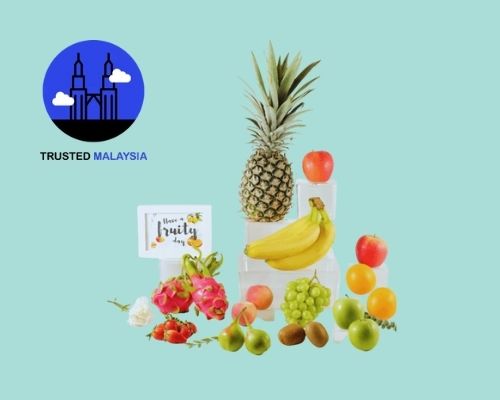 No one can beat the freshness of fruits and flowers from A Better Florist.
This shop made the list of the best hampers in Malaysia simply because their bouquets, hampers, and fruits are so gorgeous that you'd want to get something for yourself too!
With deliveries in Hong Kong, Dubai, UAE, Malaysia, Singapore, and other countries in Southeast Asia, you already know they're in demand in so many parts of the world!
From flowers to fruits, A Better Florist's products are nothing short of breathtaking. Perfect to impress and give the recipient that extra love that you can't express through words!
Highlights
Fresh fruits and flowers
9am-6pm delivery time
Customer Reviews
Know what people think about A Better Florist? Here's a review:
" I found it really easy to order from the website, with flower combinations that were unusual and really attractive. The recipients were delighted to receive them and the flowers have lasted well."
And here's another one:
" A few weeks ago I received a truly gorgeous A Better Florist bouquet which also lasted very well. I was so pleased that I subsequently ordered a bouquet for my mother. She said they were absolutely beautiful… "
8.  Giftseries Sdn Bhd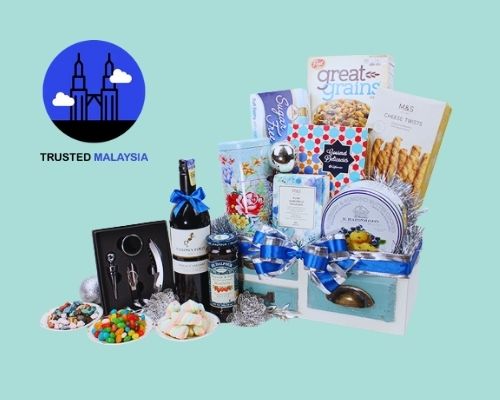 Giftseries has perfected the art of making everyday living special and special occasions even more special through their large catalogue of extravagant hampers and flower designs. Every hamper is carefully assembled with only the finest items, ensuring both quality and satisfaction for the recipient.
Highlights
Fresh flower arrangements available
Hampers for any occasion
9.  MOZZCATO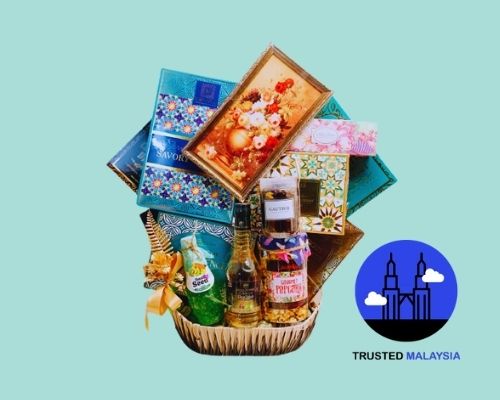 Successful gift giving is all about going with the best quality, and you can never go wrong if you choose something from MOZZCATO's large catalogue of gifts and hampers for any occasion. Everything is of the highest standards, from their cookies, to their cakes, and even the accompanying drinks they include in their hampers.
Highlights
Gift items for all occasions
10. RB Hamper & Gift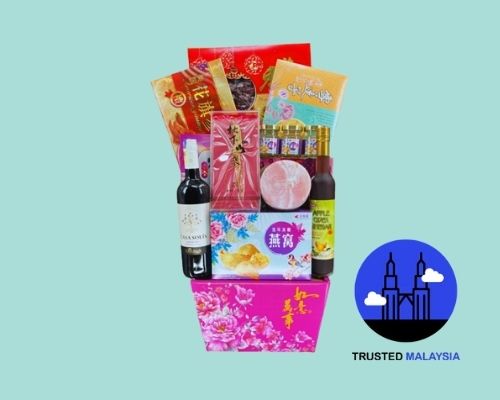 | | |
| --- | --- |
| BEST FOR  | Handmade House Bird's Nest |
| PRODUCTS | Bird's Nest, Liquor & Wine, Plastic Ware Hamper |
| WEBSITE | RB Hamper & Gift |
| CONTACT DETAILS | 010-217-2013 |
R and B Hamper Enterprise mainly supply healthy quality, creative hamper, and gift to all. Their hampers are of good quality at an affordable price. Health is happiness that is why their products are health-based.
Highlights
Delivery Provided
Safe & Secure
Quality Assurance
11. Hamper2u Sdn. Bhd.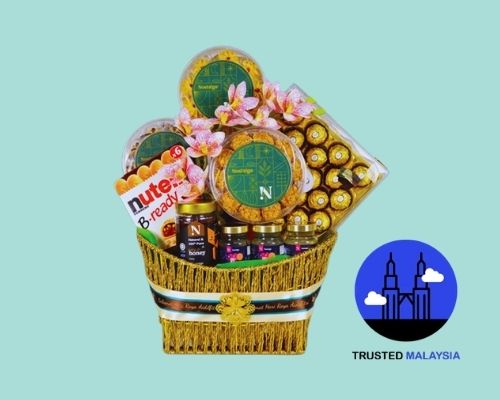 Hamper2u Sdn. Bhd. supplies hampers for Chinese New Year, Hari Raya, Deepavali, Christmas, New Born Baby, and many more festivities. They delivered the best hamper in terms of quality compared to what others can offer.
Their mission is to deliver the best quality of hampers at the best-available price in the market.
Highlights
Wide range of gift hampers
Products that are worth every cent
Customer Reviews
Know what people think about Hamper2u Sdn. Bhd.? Here's a review:
"Exceeded my expectations!! Their hampers are really affordable and has a lot of food variation. Delivery is also pretty quick, and what amazes me is how neatly the packages are wrapped."
12. Nurhampers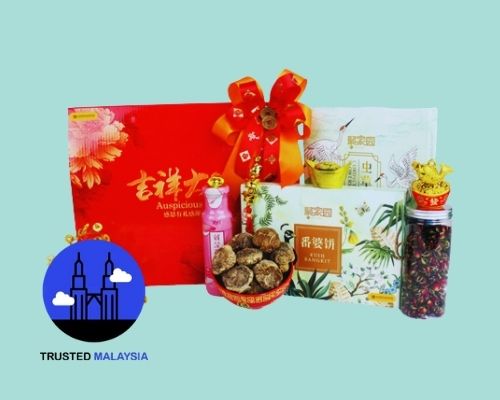 Turn to Nurhampers for beautifully decorated baskets that are filled with fresh fruits! Give one to any of your loved ones, and they will surely smile! Aside from fruit baskets, you may also avail of their coffee and tea, gourmet, or chocolate hampers.
Highlights
Gift hampers of all kinds
Prompt delivery
Customer Reviews
Here's what people have to say about Nurhampers:
"The team have been coordinating and supplying our order for the past few years. They are always on time and of the highest quality. The team make a huge effort on sourcing whatever we ask of them. Would definitely recommend to others!"
13.  Flower Chimp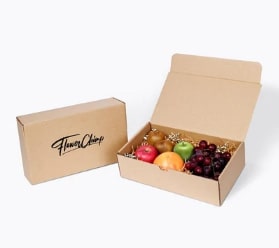 BEST FOR 
Hampers for all Ocassions
PRODUCTS
Raya Hampers
Newborn Baby Gift Hampers
Chocolate Gift Boxes
Gifts For Men
Fruit Baskets
Food Hampers
Food Platters
WEBSITE
https://www.flowerchimp.com/
ADDRESS
Malaysia
CONTACT DETAILS
T: +603 3099 2323

Corporate
E: [email protected]

Marketing
E: [email protected]

OPERATING HOURS
Mon-Sun, 9am-6pm
Flower Chimp is a florist shop that is among the best rated in the country and sports 4.8 stars based on 10,970 reviews from their clients all over the world such as Indonesia, the Philippines, and Malaysia.
We find their website interface to be very assistive and informative in a way that clients can easily navigate through the platform in order to view their selections and pre-arranged creations based on their occasions.
They are able to feature a wide range of flower variations to create more floral arrangements that are ideal just for any occasion and for the personal tastes of the client as well.
Another thing we find impressive is that they accommodate free same-day deliveries in the area for orders made by 5 pm which not only cuts costs for the client but can also ensure that their product is received in a timely manner.
Clients can also receive and contact their expert florists for additional advice on the care of their floral arrangements and get in touch with flower delivery experts to better be updated with the progress and whereabouts of their orders anytime.
Highlights
Accepts a wide range of payment methods
Accommodates same-day delivery
Excellent customer assistance
Customer Reviews
Here are some reviews from their clients:
"Hi, thanks for arranging fresh fruits box for my mother who admitted in a hospital. Delivery within timeline, order in the morning, reached 3 o'clk. The price is affordable and the fruits are all fresh 🍏🍇🍊🍎🥝❤️."
"Sarah has been very helpful and prompt in answering my queries. Great customer service! My mom loves the smell and the colours of the flowers. And they are fresh too. She is so happy with it!"
Thus concludes our list of the best hampers in Malaysia! Try these when you need to send someone a nice gift in the country.
Oh, and if you're going to surprise that special someone in your life but don't have the time to shop in a physical store, check out the best flower delivery services in Malaysia! You just might find the perfect bouquet!
*Images sourced from featured websites.