The 34 Best Digital Marketing Agencies in Malaysia
In this fast-paced world, to boost your sales and lure in more clients, you've got to learn how to keep up with the modern trends—specifically in the online world. Thankfully, there are the best digital marketing agencies in Malaysia to help you!
Establishing a brand goes hand-in-hand with marketing. This way, your customers will know what your business stands for and what you're trying to sell.
To further improve the products and sales of your business, check out our list below for the best digital marketing agencies in Malaysia. Rest assured that they will provide you with everything you need to expand your business, including SaaS tools, roadmap tools, website feedback widgets, and more!
1. Marketing Signal Lab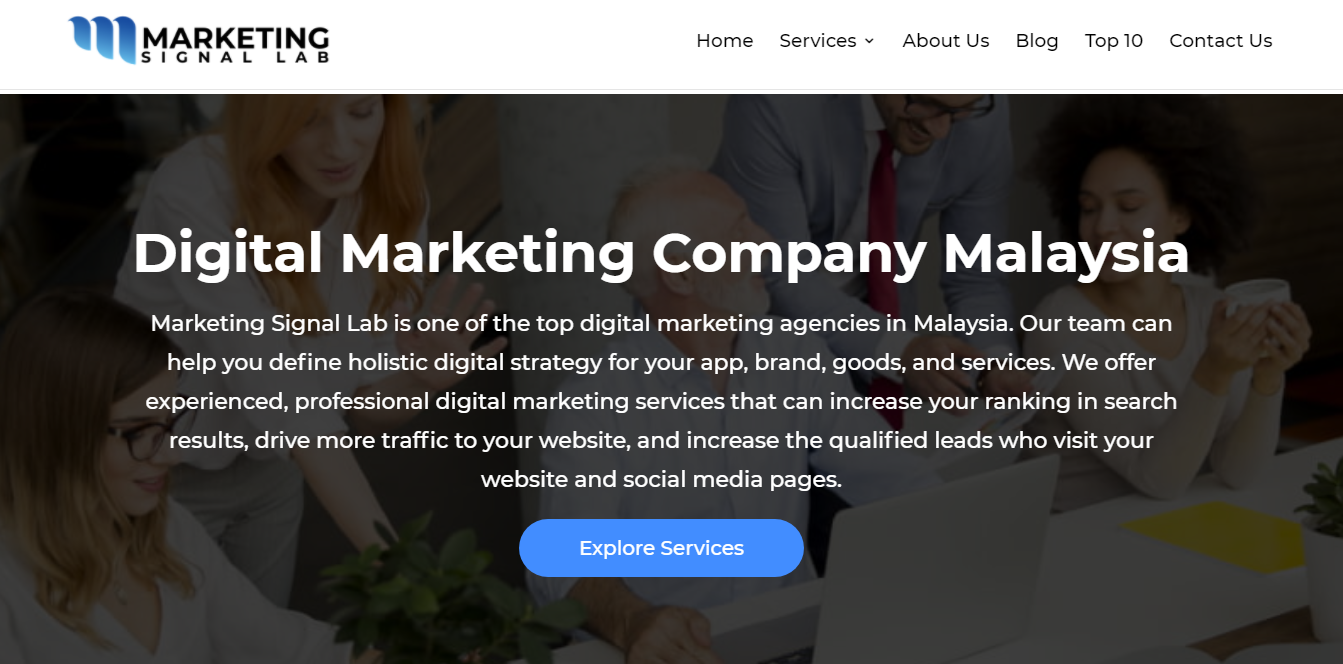 BEST FOR 
Digital Marketing and SEO Strategies
PRODUCTS
Local Seo

 

Web Design

Social Media

WEBSITE
https://marketingsignallab.com
ADDRESS

25, Jalan 3/5 Taman Permai Jaya 68000 Ampang Selangor

CONTACT DETAILS

Phone
601-2390-3978

Email
[email protected]

OPERATING HOURS
Mon – Fri : 9am – 6pm
The first entry on our list is a digital marketing agency considered to be one of the best in Malaysia: Marketing Signal Lab.
Marketing Signal Lab endeavours to help clients experience organic growth with the help of bespoke digital marketing services. The agency is known for working with businesses of any size, as well as catering to clients from a broad range of sectors and industries.
The team at Marketing Signal Lab consists of highly skilled individuals whose specialities lie in local SEO, web design, and social media. They take the time to consult with each client extensively, learning more about the clients' brands, goals, and target audiences before moving forth with any strategy.
During the years of its service, Marketing Signal Lab has steadily built up a reputation for service excellence.
Their SEO strategies are tested and proven; the web design modern, eye-catching and functional; and social media marketing working to draw in more customers from various platforms.
Clients who are interested can reach Marketing Signal Lab through phone or email. The agency also has a dedicated form that gives clients the ability to note down their marketing goals and needs. 
Highlights
Search engine optimisation (SEO)
Social media marketing
Pay per click (PPC)
UI/UX development & mobile UI/UX design
Video marketing
Graphic design
Customer Reviews
Here are some comments left by previous clients of MarketingSignalLab:
"Le Cheng and his team had helped me to sell 1,000 boxes of mooncakes and CNY gift sets. Return of Ad Spent (ROAS) is 8! Strongly recommend working with their teams"
"Marketing Signal Lab had helped my property agency to generate average 100 quality leads every month and I am able to close 4-5 deals every month. They even provide free consultation on how to approach prospects."
2. Admiral Digital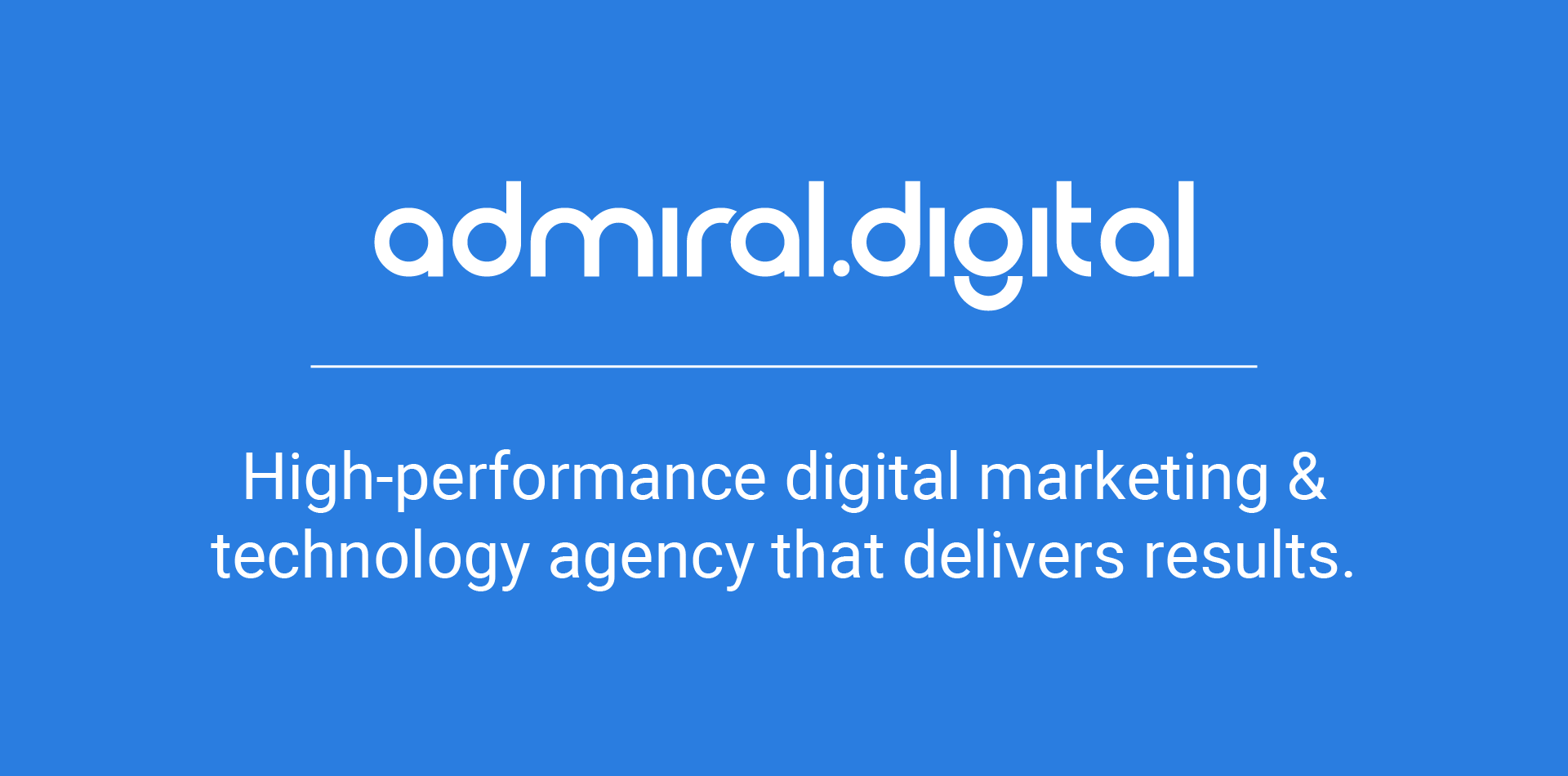 BEST FOR 

A no-nonsense approach to data-driven marketing

PRODUCTS

Digital Strategy, UX/UI Design, Performance Marketing, SEO & SEM, CRM & Marketing Automation, Content Strategy & Design,

Product Development (web & app)

, Technical Architecture, Data Analytics, Business Intelligence, Customer Data Platform, Remote Technology Talent

WEBSITE
https://admiral.digital/
ADDRESS

22-12 Q Sentral, Jalan Stesen Sentral 2, 50470 Kuala Lumpur, Malaysia

CONTACT DETAILS
Email: [email protected]
OPERATING HOURS
Mon to Fri: 8:00am-7:00pm
Admiral Digital is a high-performance digital marketing & technology agency that delivers consistent results and drives commercial value for businesses. With a clientele that spans the globe, their expertise is unparalleled.
Whether you need a website refresh, CRM automations, a performance marketing campaign, or a long-term content strategy, they've got you covered.
Focused on continual training and upskilling, their team is composed of digital specialists — each at the forefront of their field. Working as a trusted extension of your team, they'll keep you up to speed on relevant data, insights and results at every step of the way.
Highlights
Digital specialists
Technology enabled
Global reach
Collaborative and seamless process
Customer Reviews
Let's take a look at what their clients have to say:
"Very impressed by Admiral Digital's professional approach and timely delivery. They really think along with our business and offer a tailored solution to our needs." – Steven Speelmans
"The go-to agency for anything in digital. These guys give you an unbiased opinion on what's possible and usually overdeliver" – Jonas Wilbert
"A very professional and responsive team that understood exactly what we needed to grow. Definitely recommend working with them." – Saeed Gouda
"I used them on three occasions with three different companies. They know what they are doing." – Zee Garcia Fakier
3. Light Up 7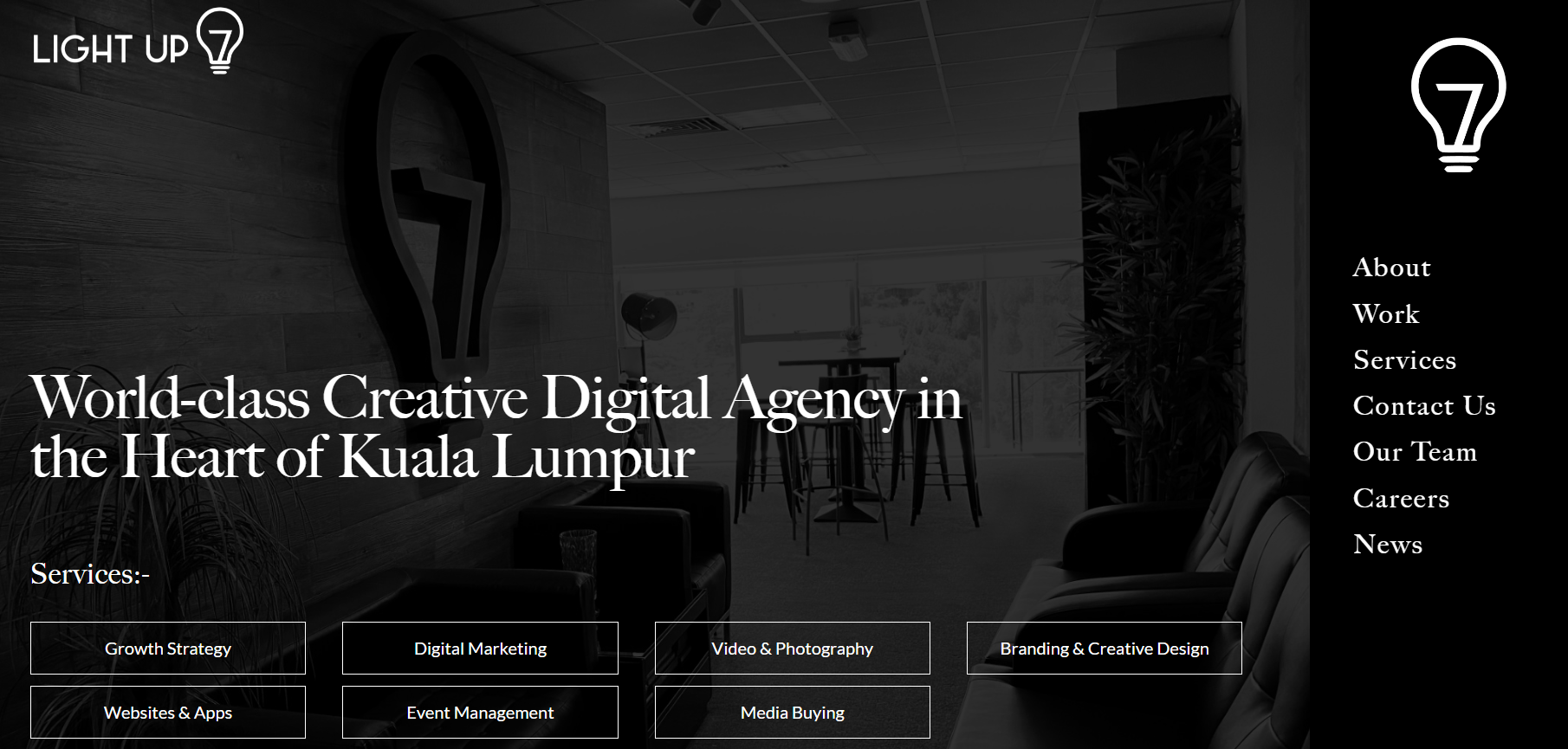 Photo credit: Light Up 7
If you think that your brand or business needs a world-standard digital marketing agency, book Kuala Lumpur's Light Up 7 and see why they are recommended by us! 
Since the rise of digitalized content, Light Up 7 emerged to provide gold-standard digital experiences to draw development, revenue, and growth to brands. Specializing in brand strategy, digital marketing, and multimedia production, this agency transforms brands into effective businesses in the market. 
With their professional team at Light Up 7, their services provide results that ensure the satisfaction of every client. From HR down to the actual production of digital content creation for marketing, the team provides ample time to discuss your brand extensively and turn it into effective marketing to bring your target audience and goals near to your business. 
Ever since 2014, their effective digital marketing service brings you the best experience where they integrate creativeness through branding and creative design and application of advanced techniques in search engine optimization and email direct marketing among others. 
Clients who wish to work with Light Up 7 can reach them via phone or email. The agency also provides a separate email for career-related communication in the agency.
Highlights
Has a served various distinguished clients over the years
Creates gold-standard digital experiences that drive substantial revenue and growth

Provides services in growth and marketing strategy
Customer Reviews
Here's what people are saying about Light Up 7:
Top-notch services
"Light Up 7 is the most professional company I've worked with! From their production, sound crew & even their management. Everything was well organized & their cameras are super HD. Editing is top-notch & really value for money. As a business, we compared quotations with other companies & there is no other company which could offer the value like Light Up 7." – Biofresh

Guaranteed outstanding work
"Always delivering outstanding work with great professionalism." – Salehuddin Arjunaidy 
4. Exabytes
BEST FOR 
Southeast Asia's cloud and digital solution provider
PRODUCTS
Shared hosting, email hosting, VPS, servers, domain name registrations, web security
WEBSITE
https://www.exabytes.my/digital-marketing
ADDRESS
1-18-8, Suntech @ Penang Cybercity, Lintang Mayang Pasir 3, Bayan Baru, 11950 Bayan Lepas, Pulau Pinang, Malaysia
CONTACT DETAILS
Tel: +60 4-609 7888

 

Email: [email protected]

OPERATING HOURS
Mon to Fri: 9:00am-5:00pm
Exabytes is an all-in-one website builder that offers web hosting services to help you grow online—whether it's for your business, portfolio, or even for simple personal use.
With their different tools and features, Exabytes turns your ideas into reality, creating the perfect website with the theme and functions you've always wanted.
Optimised for all devices, it's as simple as dragging and dropping elements on your webpage. With readily available web themes, Exabytes is one of the best website builders in Malaysia.
Highlights
100-day risk-free guaranteed
Website design
Logo design
eCommerce design
Customer Reviews
Customers raved about Exabytes' excellent support system and customer service. They respond quickly and are a trusted and reliable web hosting company.
Users wrote their reviews online:
"Great customer service!
The support crew never fail to impress me by providing excellent customer service.
Professionalism, expertise and excellent service by Mr. Gaveen.
Thank you very much Mr. Gaveen for the helps.
Good job!"
"Proud to have exabytes as a long term partner for over 10 years and I've engaged them in almost all of their services – personally and professionally. Special mention to Peter Lim who has been truly helpful in assisting & resolving my requests over the years."
5. Involve Media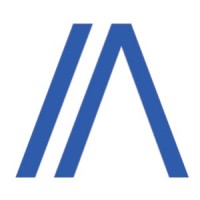 | | |
| --- | --- |
| BEST FOR  | Network of digital media properties for advertising |
| PRODUCTS | Editorial Content, Product Placement, Video Content, Events |
| WEBSITE | https://involvemedia.co |
| ADDRESS | 18-01, Level 18 Menara MBMR, No.1, Jln Syed Putra, Mid Valley City, 58000 Kuala Lumpur, Malaysia |
| CONTACT DETAILS | +60 3-2733 3562 |
| OPERATING HOURS | Monday to Friday: 10:00 am – 7:00 pm |
Established in 2017, Involve Media is a digital publisher for commerce-based media that has the mission to guide consumers into buying the right products according to their preferences.
With 28 properties in their media network, they are able to reach an audience of 4.7 million and accumulate over 1.7 million followers in social media. On the other hand, their campaigns reach 3.5 million people with over 1.6 million social followers and 150,000 monthly delivered clicks. 
For advertising, Involve Media can provide editorial contents, product placements, video contents, and events. They offer different strategies most suitable for their clients' products and services. 
In handling their clients, they provide transparent proposals with reports on the search volume as well as the potential reach and results of their campaigns. Their methods are not based on intuition as they provide solutions based on trends and research.
So far, they have worked with Dyson Malaysia, Samsung, Huawei, and other reputable companies. It is good to know that they can handle the demands of their clients however large the campaigns may be.
Highlights
Best for advertising
Reaches a substantial number of people
Hands out transparent proposals on their clients' campaigns
Collaborated with known brands
Customer Reviews
Here are some reviews from their clients:
"I can really tell that they've put everything into their work, truly caring about their clients. In my experience, Involve Media has been very professional in their product reviews, understanding what the client needs and that they've always delivered work on time as promised" – Vincent W.S. Chin, BenQ Malaysia
"Involve Media has been very professional, detailed with our campaigns and produce excellent quality content. They always deliver the work as schedule and put 150% in their work. We are very satisfied with our partnership and looking forward to working with them for more campaigns to come" – Renee Wong, Head of PR & CSR, Samsung Malaysia Electronics
6.  Emperikal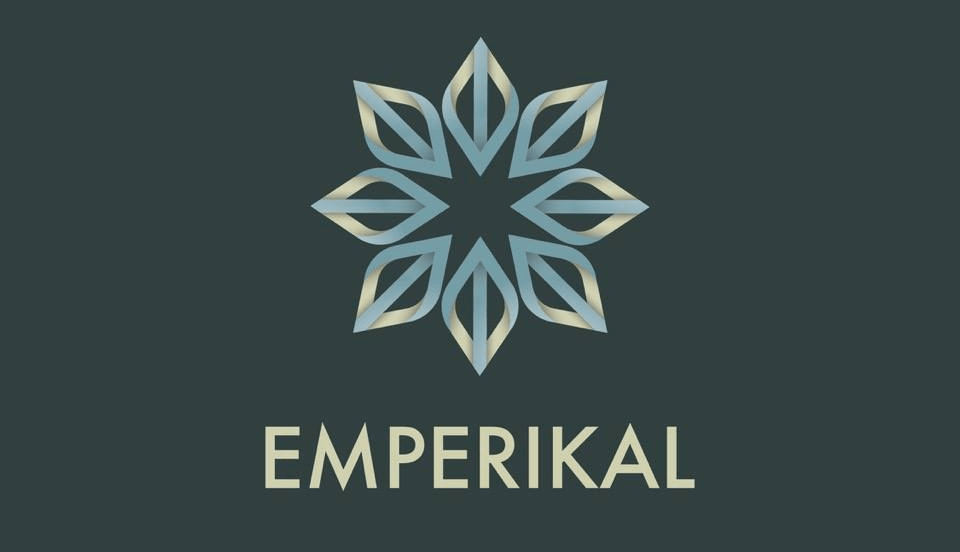 BEST FOR 
Provides modern digital marketing solutions to brands of all sizes
PRODUCTS
Biddable media, social marketing, web development, web optimization
WEBSITE
https://www.emperikal.com/
ADDRESS
Citibank Tower, Suite 20.04, Level 20, 165, Jalan Ampang, Kuala Lumpur, 50450 Wilayah Persekutuan, Wilayah Persekutuan Kuala Lumpur, Malaysia
CONTACT DETAILS
Tel: +60 3-2935 9035

 

Email: [email protected]

OPERATING HOURS
Mon to Sat: 9:00am-6:00pm
Founded in 2017, Emperikal is a private digital marketing agency based in Kuala Lumpur. Their strengths lie in web design, social media, SEO, PPC, and results-driven marketing.
A blend of determination, information, and artistic talent is what makes up Emperikal. They strive to encourage people in the industry to invent mind-blowing online campaigns for clients centred on growth.
Empirikal believes a situation needs competition in order to reach its full potential. That's why they do so well in their field, making them one of the best digital marketing agencies in Malaysia.
Highlights
Lead generation
Website design
Digital marketing
Customer Reviews
Emperikal is recognised by their clients for their amazing team and great work culture and environment.
One satisfied client wrote their review:
"The work experience is very good and valuable, thanks to them i learned a lot here. The boss and employees are very kind and friendly, they easy to help and the bond is strong between them. Environment also very nice here. Plus, the company is located at the center of the town which is easy to find foods and train is just 5min from here which is very-very-very near. Basically everything is good here !"
7.  Youmo Studio

Youmo Studio is a full-service advertising agency that was first founded as a copywriting agency. The name of the company stands for ink in Mandarin.
Comprising a team of exceptional young creatives who make terrific advertising work, Youmo Studio believes in their work being effective, impressive, and result-driven.
Youmo Studio is one of the best digital marketing agencies in Malaysia because for them, to meet the needs of their clients, they look at each project in a new light, focusing on it down to its very root.
Highlights
Digital marketing
Advertising
Copywriting
Customer Reviews
A satisfied client of Youmo Studio wrote a review:
"in today's competitive market, success is only achieved by hiring a good advertising agency. Thanks to youmo studio for making me a good and successful business icon by their supportive and outstanding services."
8.  Silver Mouse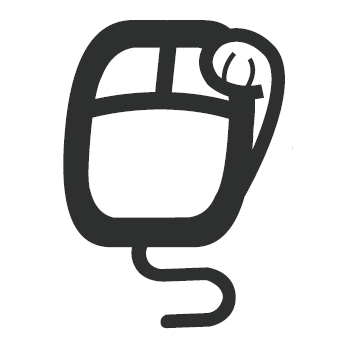 BEST FOR 
A leading boutique marketing agency in Malaysia
PRODUCTS
Digital marketing, creative design, video production
WEBSITE
https://www.silvermouse.com.my/
ADDRESS
5-6-2, Block 5, Level 6, VSQ, Jalan Utara 46200 Petaling Jaya, Malaysia
CONTACT DETAILS
Tel: +60 3-7932 3218

 

Email: [email protected]

OPERATING HOURS
Mon to Fri: 10:00am-7:00pm
Silver Mouse is a reliable marketing agency turning retail brands digital and boosting e-commerce businesses.
Founded in 2014, the company has developed over hundreds of videos both for their channel and for their loyal clients who are part of different industries. They're especially versed in that type of marketing.
Recognised in the industry for being one of the best digital marketing agencies in Malaysia, Silver Mouse is run by a team of professionals with years of experience.
Highlights
Ad account audit and coaching
Switch from MailChimp to GetResponse
Leads generation for B2B
Customer Reviews 
Silver Mouse is praised by their customers for their great, supportive, and reliable service. One client wrote a review:
"There are so many agencies out there but Silver Mouse is the most creative and reliable agency that I have ever worked with, kudos to the team!"
9.  Rozzario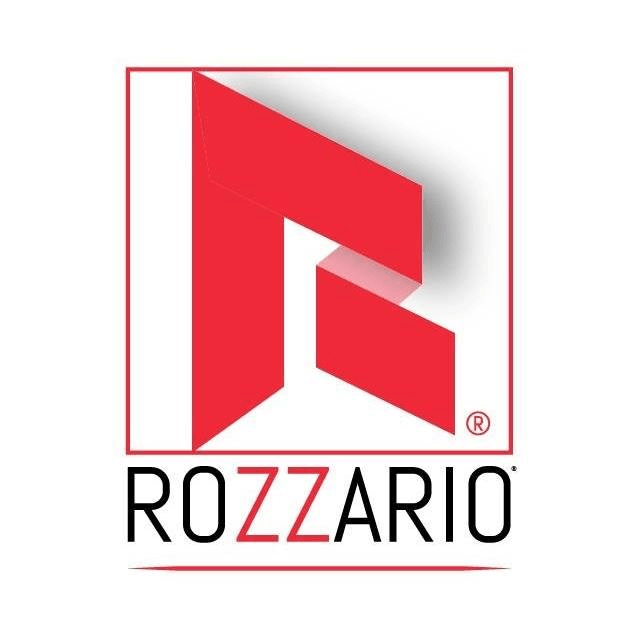 Rozzario is a global web design and digital marketing agency specialising in corporate web design, personalised web applications, e-commerce businesses, and other web services.
Renowned as the first international digital agency is Malaysia, Rozzario strives to present the best possible return on your investment.
By offering clients all-inclusive branding solutions with originality and exclusivity, Rozzario is without a doubt one of the best digital marketing agencies in Malaysia.
Highlights
Digital marketing
Design services
Website services
Customer Reviews
Rozzario is praised by their customers for their fast, efficient, creative, professional, and modern work ethics and outputs. One satisfied client wrote a review:
"A top notch high tech. Digital Agency solution provider.I see that there are so many opportunities to grow! Rozzario Digital agency has a great mission to help people get jobs and polish their skills. Definitely recommend!  Best place to work."
10. Fishermen Integrated Malaysia

Photo credit: Fishermen Integrated Malaysia
BEST FOR 
Integrating creativity with strategy, strong production values, technology and analytics
PRODUCTS
https://fishermen.co/services/
WEBSITE
https://fishermen.co/
ADDRESS
D-09-03, Level 9
[email protected] City, Jalan USJ 25/1
47650 Subang Jaya, Selangor
Malaysia.
CONTACT DETAILS
+603 8022 8412
[email protected]
OPERATING HOURS
Monday-Friday: 9am-6pm
Saturday-Sunday: Closed
Fishermen Integrated is one of the leading independent advertising agents in Singapore and Malaysia. In fact, they have bagged multiple awards at the recently held 2019 Kancil Awards, including the highest recognition given that night.
Their team is equipped with experience from various marketing departments, advertising and digital agencies, editorial and publishing, website and app development, as well as film production. They have also won the following awards:
Two times winner of the Golden Kancil in 2015 & 2019
Kancil awards 2019 Gold for overall creative effectiveness
Winners of the Effies, Marketing Excellence Awards, YouTube Awards
Their clients also include:
PETRONAS
Grab
Nando's Malaysia & Singapore
Pizza Hut
Berocca
Redoxon
Betadine
AFN
Eastspring Investments
World Vision
Highlights
Leading independent agency
Entertainment and Creativity
Brand strategy and Campaign
Customer Reviews
Here's a review from one of Fishermen Integrated Company's clients:
"One of the best homegrown digital ad agency in Malaysia!
11. Dezeek Media
Any small business, especially yours, can experience steady growth with the help of digital marketing experts. Fortunately, Dezeek Media's team is comprised of nothing but experts when it comes to all things related to marketing.
Their core services include SEO and Google ads, two methods that are well known for their ability to drive traffic and gain businesses more attention and, subsequently, customers and profit.
Highlights
Free site audit
SEO services
Google ads services
Marketing packages
12. Win Makers Marketing
Win Makers Marketing is one of the top digital marketing agencies in all of Malaysia, constantly placing on the first page of Google when one searches up the category.
This reputation is well earned, considering the great care that the team at Win Makers Marketing puts into providing the best marketing services to all of their clients. With this agency by your side, you can expect skilled designers and developers to create your website and drive more traffic into it with the help of SEO and ads.
Highlights
Website design
SEO services
Facebook marketing
Google marketing
13. Axcel Digital
Axcel Digital is another go-to agency if you're in need of comprehensive digital marketing needs.
Their team not only boasts a handful of talents, but ones that are professional as well. One of the things they are most known for is their promptness when it comes to responding to current and potential clients. They'll hear out your request and do their best to satisfy.
Considering their range of services, it's very likely they will. From establishing your own website to making sure that traffic is constantly being driven, Axcel Digital can see to it that your business will constantly grow thanks in part to their services.
Highlights
Social media marketing
Search engine optimisation
Web design
Email marketing
Online reputation management
Customer Reviews
Here are some reviews left by satisfied clients:
"Fantastic agency to work with."
-Deep Oyster, Google Reviews
"Very attentive to our company's request. Fast and effective digital marketing service."
-Goh Jenice, Google Reviews
14. CCY Marketing
Are you in need of digital marketing services from an agency that's highly regarded for their professionalism and skills? Then CCY Marketing is the perfect choice for you.
It's already a given that the team at CCY Marketing knows how to do their job, and do it well the first time around. But we should also note that they're great at being prompt and reliable as well. Every project they take on, they accomplish on time with little to no mistakes, making them one of the most reliable teams around.
Highlights
Marketing
Facebook page management
Web design
Photography and videography
15.  Tinker Society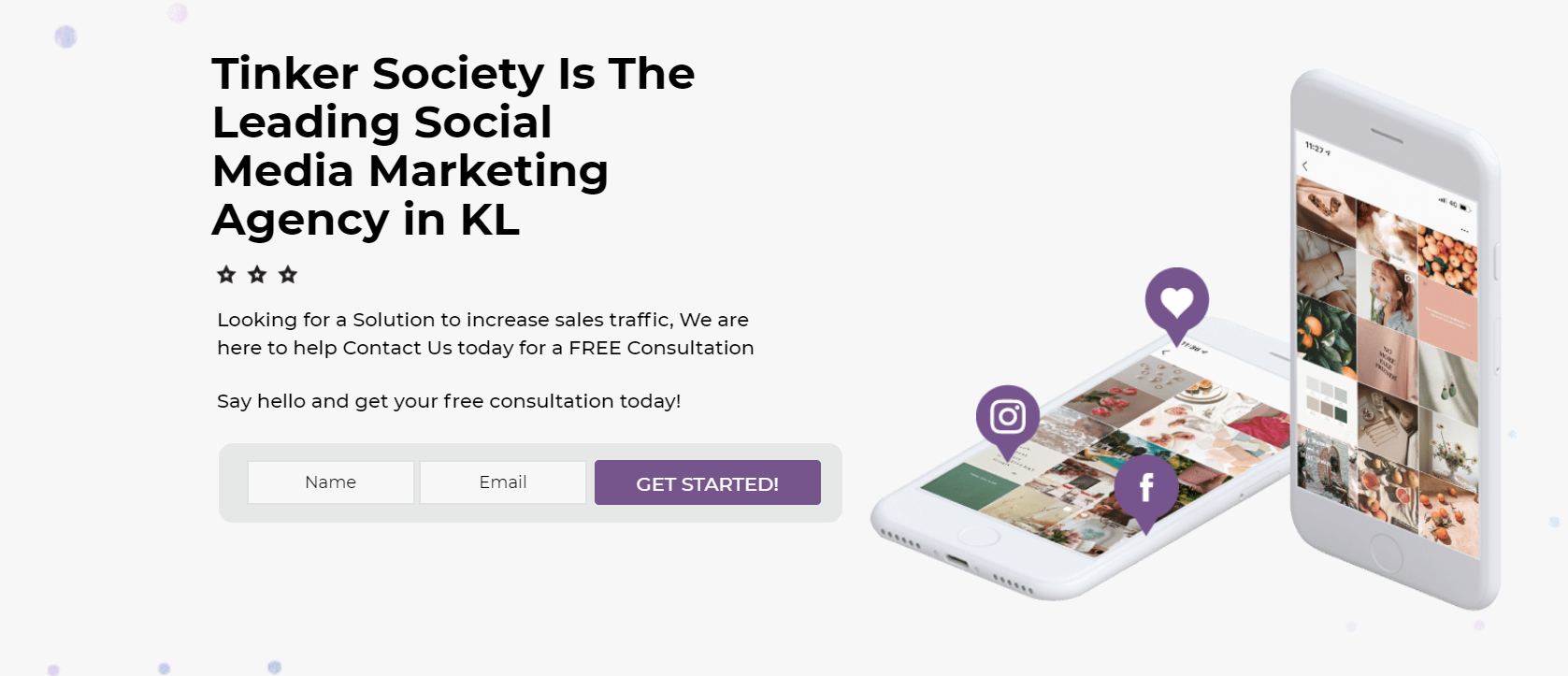 Tinker Society is a boutique agency most known for their work in branding.
Choosing Tinker Society means gaining access to their team of individuals who are well-adept at all things related to digital marketing. Their slew of services will not only help you stand out from your steep competition, but will also lead you to experiencing steady growth in the coming years.
Highlights
Social Media Management
Online Marketing Services
Influencers Management
Email Marketing Content Marketing
SEO
Web Design & Web Development
Branding & Design
Customised Online Campaign
16.  Perfect Viral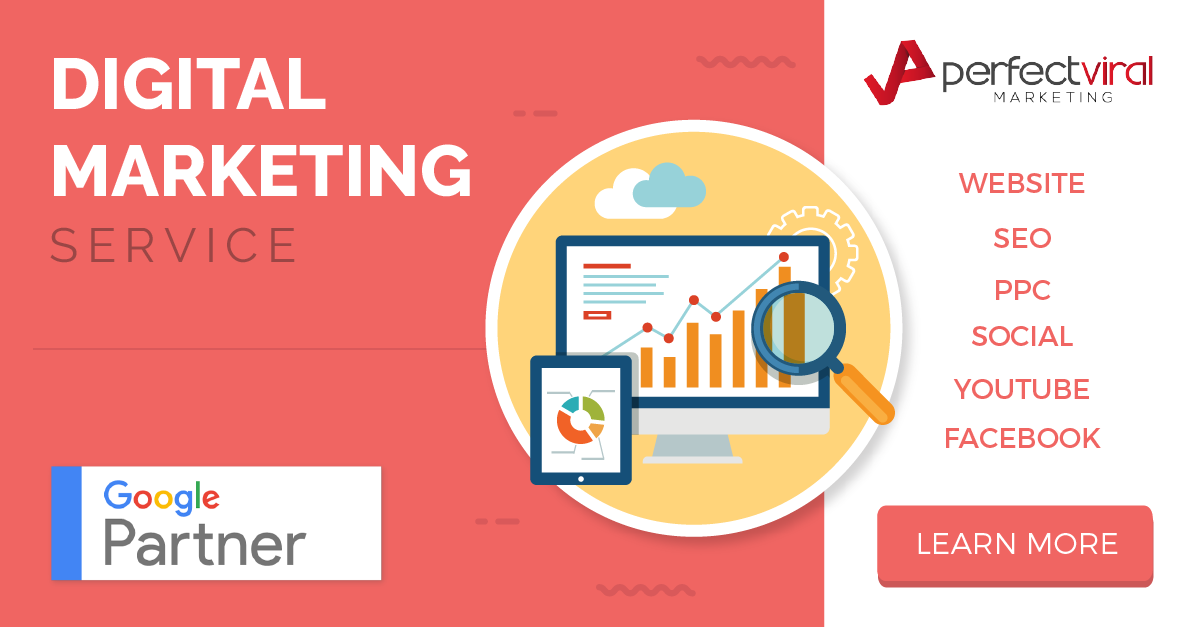 If you're in need of a digital marketing agency that's well-versed in every aspect of the field, then Perfect Viral is, quite literally, the perfect choice for you.
The agency's ultimate goal is to bring happiness and satisfaction to their clients' lives by providing them with customised marketing strategies to help their businesses grow. Given their years of experience, it isn't at all surprising that they can do just that, alongside offering professional and trustworthy work.
Highlights
Search engine optimisation
Google ads (PPC)
YouTube marketing
Facebook marketing
Website design and development
17. Nexis Novus
Nexis Novus can generate strategies that create stimulation of demands, intention to purchase, and new market development, Count on their team to offer you this and more.
To stay on top of the ever-changing industry they are in, their team makes sure to keep themselves updated with all the of the developments. This includes learning new techniques and acquiring better technology to ensure that the quality of their services remains top notch.
Highlights
Free newsletter
Social media marketing
Web design
Search Engine Optimization
18. Nuweb
Photo credit: Nuweb
Nuweb is known to be one of the leading Digital Marketing SEO & Google Ads Agency in Malaysia. Their services specialize in digital marketing and creating attractive and user-friendly digital marketing solutions that grow businesses.
They are also proud partners with Google Partner Malaysia, Exabytes Hosting Partner and SiteGiant UniCart eCommerce in which they provide professional services for both local and international clients. Some of their clients include Selangor, Sirim Qas, Tuv Nord Malaysia, Shangri-la, Hotel Jen, Hai-o, Lonpac Insurance, and many more.
Highlights
SEO Services Malaysia
Web Design and Development
Google Ads Services Malaysia
SiteGiant Unicart Ecommerce
19. PHD Media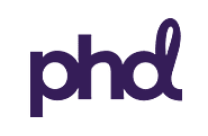 Photo credit: PHD Media
PHD Media is a global communications planning and media buying agency network that was founded in 1990 by David Pattison, Nick Horswell and Jonathan Durden. Their goal is to establish a unique approach to media planning that pays importance to consumer insight and media behaviour.
Through their parent company, Omnicom Media Group, they were able to gain access to sophisticated research resources and advanced business intelligence tools which guarantee the best strategic expertise. They are now known as a global leader with over 4,000 employees in over 80 countries.
Highlights
Brilliant media execution
Game changing media planning
Creative Innovations
20. Dooit Marketing Agency

BEST FOR 
Marketing and event services
PRODUCTS
https://www.dooit.my/whatwedo
WEBSITE
http://dooit.my/
ADDRESS
20, Jalan Taman Greenview 1, Taman Greenview, 11600 George Town, Pulau Pinang, Malaysia
CONTACT DETAILS
+60 19-252 5588
OPERATING HOURS
Monday-Friday: 10:00am-6:00pm
Saturday-Sunday: Closed
Dooit is a boutique event and marketing agency located in Malaysia. They have already catered their services to clients from various industries across Asia and the US.
From digital marketing to events and exhibitions, they have you covered.
Highlights
Integrated marketing solutions
Functional designs
Customisable virtual event solutions
21. CUBEevo Advertising & Digital Agency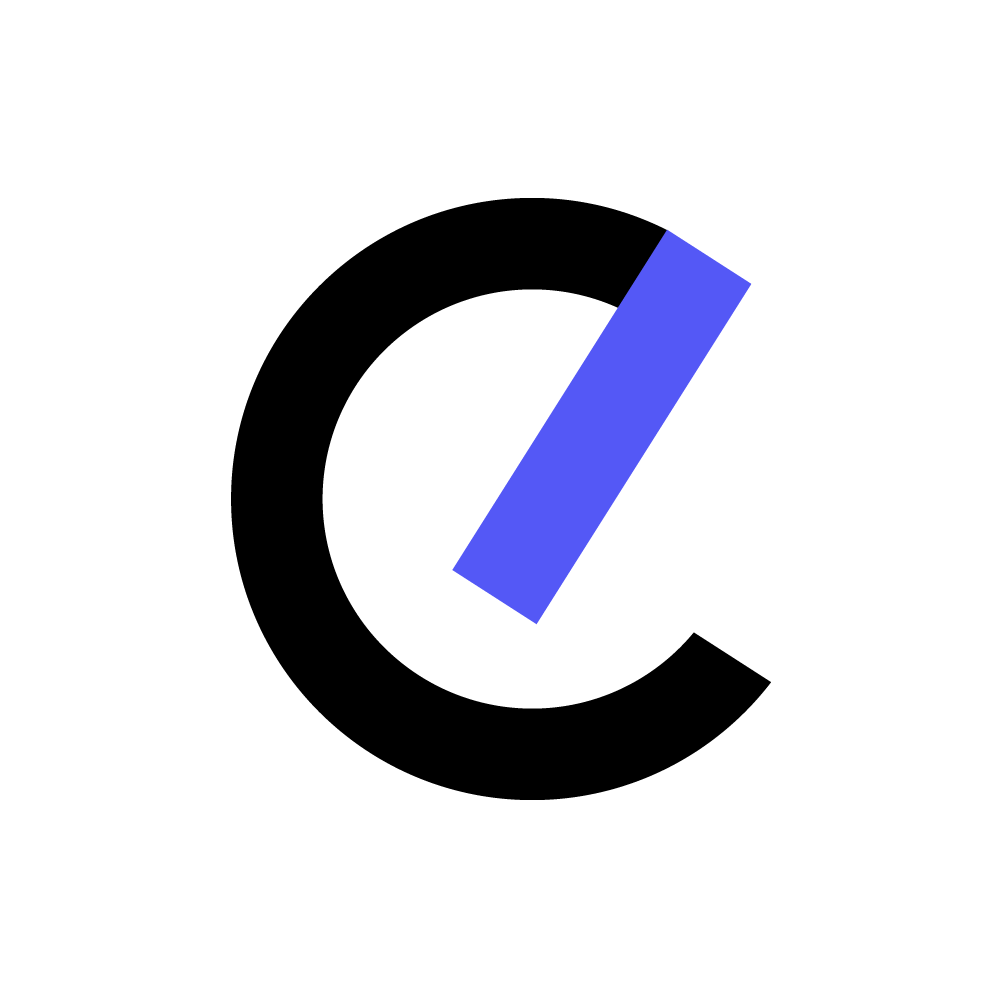 Photo credit: CUBEevo Advertising & Digital Agency
CUBEevo is an Advertising & Digital agency that helps brands explore and evolve ideas into possibilities, while elevating organizations to achieving their unique business goals and objectives.
Their expertise includes Branding, Experience Design, Product Development, Web Development, Packaging Development, Media & Print Production, and Advertising & Marketing.
Highlights
More than 13 years of professional experience in the creative industry
Serviced over 200 companies around the world
Completed more than 1000+ projects online & offline
Customer Reviews
CUBEevo is recognised for their remarkable creative talents, responsive communications & pristine dedication in delivering high-quality outputs. Here are some reviews left by their clients:
"Will definitely recommend for clients who need creative solutions to their business."
– Patrick Lim, Google Reviews
"We did rebranding with them. Love their accountability and excellent spirit!"
– Musees Enterprise, Google Reviews
22. Nexus Mediaworks International Sdn Bhd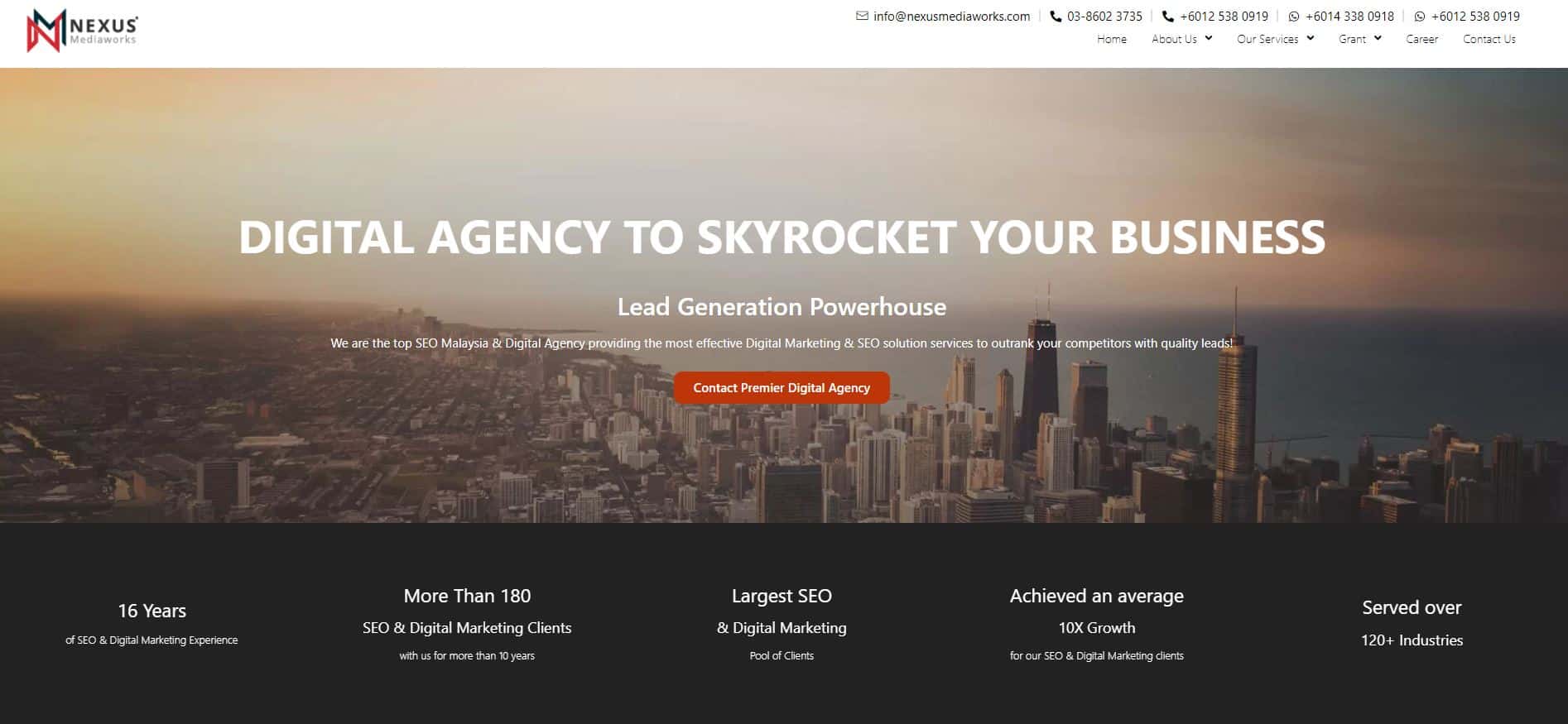 Nexus Mediaworks takes pride in having to be the leading digital marketing agency in Malaysia. They are also hailed as the best expert SEO services company and web design in their country. 
At Nexus Mediaworks, boosting the visibility and digital presence of your company is their top priority.
Highlights
Strategically integrated digital marketing solutions

Best expert SEO services company and web design

Best SEO Consultant
23. Kingdom Digital Solutions Sdn. Bhd.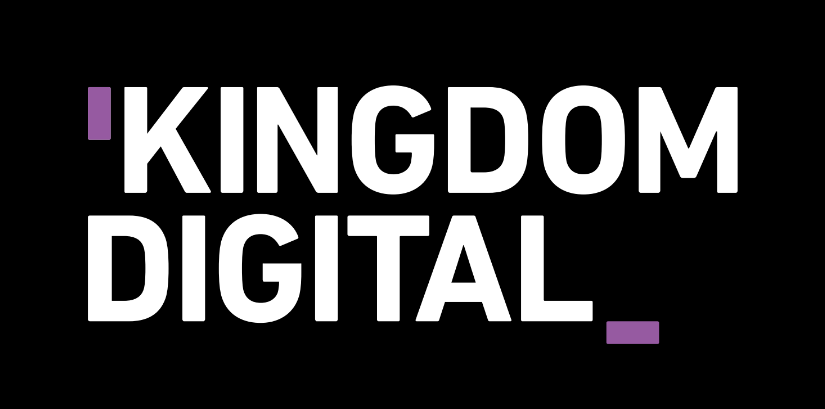 Photo credit: Kingdom Digital Solutions Sdn. Bhd.
BEST FOR 
Building relationships by humanising brands
PRODUCTS
Strategy planning and ideation, social & content marketing, digital360 campaign, web experiences, video stories, digital creative automation (DCA), digital creative production
WEBSITE
https://www.kingdomdigital.com.my/
ADDRESS
Unit A-3-1 & A-3-2, Menara Mustapha Kamal, PJ Trade Centre, Jalan PJU 8/8A, Bandar Damansara Perdana, 47820 Petaling Jaya, Selangor
CONTACT DETAILS
Tel: +60 3-77100211
Email:

[email protected]

OPERATING HOURS
Mon to Fri: 9:00am-6:00pm
Established in 2007, Kingdom Digital is a multi-award-winning social and content marketing agency headquartered in Malaysia, with a growing presence in Singapore. The agency specialises in helping brands build lasting relationships with their consumers through innovative strategic planning and effective creative ideation.
Equipped with a talented team of digital strategists, creative thinkers and doers, Kingdom Digital continuously discover opportunities for brands to drive business growth and brand influence across the digital sphere. Their clientele includes Sime Darby Property, Grab, Moet Hennesy Diageo Malaysia, Kose, Mead Johnson, and many other brands.
Highlights
Experienced in conceptualising and executing creative campaign and content driven by insight
Established strong relationships with a wide variety of brands from different industries
Their proprietary creative automation platform, Digital Creative Automation (DCA), helped brands to achieve personalisation at scale
Named top 3 digital & independent agency in Malaysia
24. RocketLaunch

Photo credit: RocketLaunch
BEST FOR 

Results guaranteed agency

PRODUCTS
Digital Marketing
WEBSITE
https://rocketlaunch.my/
ADDRESS
5-03, Level 5, Menara MBMR,

 

No.1, Jalan Syed Putra,

58000 Kuala Lumpur

CONTACT DETAILS

[email protected]

 

+6018-2171 291

OPERATING HOURS
Everyday: 10:00AM-6:00PM
Acclaimed as "SMEs' Choice of Digital Marketing Agency in Malaysia", Rocket Launch proves to be an effective agency in raising sales for your company. Their passionate team of experienced and innovative experts has achieved numerous successes in gaining 10x more ROI on their SME clients' marketing.
They value results, and they want you to trust them based on their performance; They don't lock you in long term contracts unless they bring you satisfaction. With RocketLaunch by your side, generating sales is a sure deal.
Highlights
Effective strategy – Other than their expertise in Google Ad and Facebook Ad, their effective strategies make them excel compared to other agencies

No long term contracts – They guarantee best and concrete results that will make you trust their company.
25. Evergreen Business Solutions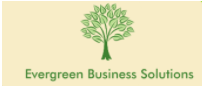 Photo credit: Evergreen Business Solutions
BEST FOR 

Professional bookkeeping

PRODUCTS

Bookkeeping, Streamlining, Reporting, Payroll

WEBSITE
https://www.evergreenbusinesssolutions.ca/
ADDRESS
Malaysia
CONTACT DETAILS

+1 403-809-3663

 

OPERATING HOURS

Weekdays

8am–5pm

 

Weekends Closed
Evergreen Business Solutions has the expertise and the tools to help you save money and prevent any loss to your business. Bookkeeping is no easy task, but with their assistance, all mistakes involving your taxes can be fixed, helping you reach your business's full potential.
They have a competent team, fool-proof strategies, and technologies to ensure giving you accurate transactions and well-informed advice into furthering your growth. Save your time and money by working with Evergreen Business Solutions.
Highlights
Professional – team of first-class Bookkeeping Professionals with proven strategies

Digital – Uses technology for reduced waste by automating receipts, as well as making everything much more efficient
26. Shock Media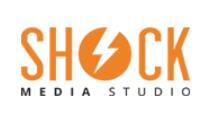 BEST FOR 
Digital Marketing
PRODUCTS
SEM, SEO, FB Marketing, Retargeting, CRO, Web Design
WEBSITE
https://shockmediastudio.com/
ADDRESS
i-2-4, Level 4, Setiawalk, Persiaran Wawasan, Pusat Bandar Puchong, 47160 Puchong, Selangor
CONTACT DETAILS
Phone : 03 5882 7008
Enquiry : 011 5505 6023
Enquiry Email : [email protected]
Help Desk : [email protected]
OPERATING HOURS
Weekdays: 9AM – 6PM
Shock Media closely works with their clients to help them grow their business digitally. They help in creating new leads, especially now with the pandemic.
They are a team of professionals with great attitudes. They care for your business as much as you care for it and this is why they will go above and beyond to serve you.
They communicate well with their clients because they believe this is the key to digital marketing.
They also patiently answer questions and are kind enough to share their own knowledge.
Highlights
Responsive 

Highly professional

Great customer service
Customer Reviews
Here's a review from one of Shock Media's clients:
"Been their customer since 2008. Recently our company website had some issues. Hafizah had it rectified fast & in no time our website was up & running again! Raymond had been helpful & wonderful as well in assisting me with enquiries. Only one word for them, "Awesome-Ness" :)" -Zabarinah Pon
Here's another one:
"I have been working with Shock Media for over a year now, I must say they are a responsive & proactive bunch ! Without a doubt they are passionate in what they do and genuinely understands their clients needs. Keep it up !" -Fiona Mak
27. Wave Evolution

BEST FOR 
Digital Marketing
PRODUCTS
Database Marketing, Email Marketing, SMS Marketing, SEO Services, Google Ads Advertising, Social Media Marketing, Web Data Scraping, and eStatement DElivery
WEBSITE
https://www.waveevo.com/
ADDRESS
Unit 1011, 10th Floor, Lobby 3, Block A, Damansara Intan.
No 1, Jalan SS 20/27, 47400 Petaling Jaya.
Selangor. Malaysia.
CONTACT DETAILS
Tel: +603 7722 5902 / +603 7722 5053
Fax: +603 7722 3752
Email: 

[email protected]


Support: 

[email protected]

OPERATING HOURS
Monday – Friday: 9 a.m. to 6 p.m. GMT +8 hours
With the power of Wave Evolution, they will be able to help your business prosper. You can trust them in delivering a full range of affordable digital marketing solutions to acquire new customers and make them stay.
In a short period of time with Wave Evolution, they can already give you the ability to increase the list of your clients that will be able to help your business succeed!
They will be able to tell you what kind of strategy fits your business the most and will help you understand the technique they have suggested.
Highlights
Has worked with big companies
Dedicated team
Customer Reviews
5 out of 5 stars on Facebook.
28.  DMC Training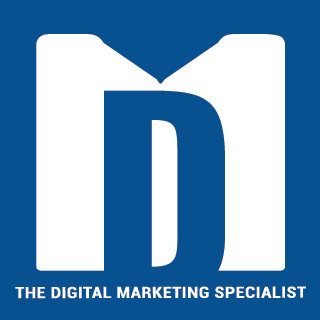 DMC Training is a renowned digital marketing company offering digital training and servicing for both corporate businesses and individuals.
They also provide workshops for creating marketing plans, using social media to boost your business, and using SEO to improve sales and customer engagement.
DMC Training is dubbed as one of the best digital marketing agencies in Malaysia for holding strategic programs that will help you become a certified digital marketing professional.
Highlights
Digital marketing workshops
Social media marketing
Search engine marketing
Customer Reviews
DMC Training is recommended by their customers for their great insights and valuable understanding, as well as their excellent guidance and coaching methods.
A client reviewed them and wrote:
"Good exposure for a beginner and to kick start an online business. Very helpful, friendly, systematic and supportive team. Knowledgeable, skillfull and experienced trainers. Highly recommended training especially for those who wants to be seriously involved in digital marketing world. "
29.

RankingMatter

RankingMatter is a  local SEO marketing service provider for small businesses. With the minimal budget small businesses have, they ensure that they still provide affordable services for them.
We think they are awesome because they offer four SEO service plans, Super, Deluxe, Ultra Value, and Premium. What's great about this is that the price of their packages starts from RM1000 per month, which is relatively cheaper compared to other companies.
Another reason why we made them a part of this list is their premium package. The features of this are Customize Keywords, Keyword Research, Directory Submission, On-Page Optimization, Off-Page Optimization, Building Backlinks, Social Bookmark, and Free SEO Audit Report.
With them your traffic will definitely increase and your business will thrive.
Highlights
Affordable packages
Rank Proven Result on the 1st Page of Google Search
Free consultaion
Customer Reviews
Here's a review from one of RankingMatter's client:
"The most effective team that rank my website on the 1st page of Google within a month of signing their SEO service."
Here is another one:
"RankingMatter has done a great job on my website SEO services. I've many keywords on 1st page of Google search."
30. Caveman Group Sdn Bhd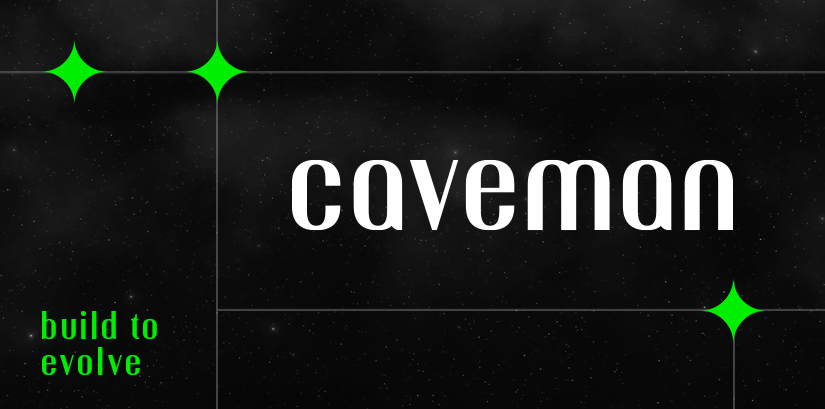 BEST FOR 
Combination of creative and data driven marketing
PRODUCTS

Professional Digital Business Consultation

Digital Marketing in all form: Performance, eCommerce, Social Media Marketing

Website and Mobile Application Development & Design

Customized System Development

Creative Graphic Design & Animation

Videography & Photography

WEBSITE
https://cavemangroup.com.my/
ADDRESS
K03-07-07, Tower 3, No.1 Jalan Pengaturcara U1/51A, Pusat Perniagaan UOA Shah Alam, 40150 Shah Alam, Selangor Darul Ehsan
CONTACT DETAILS
tel: +603 5032 7286
hp: +6016 2818 249


[email protected]

OPERATING HOURS
Contact for details
Founded in 2017, Caveman gathers with a bunch of professional business advisors, digital marketers, software engineers and talented designers. Providing valuable business solutions to companies in all sorts of industries. 
Start with a necessary objective overview of your company's situation to provide tailored solutions using our expertise, resulting in time and money saved, to ensure that your companies are on the path to success. Caveman offer marketing and business solutions for your brand across four pillars of core values: Creative, Agile, Versatile, Energetic.
They help businesses thrive in disruptive digital markets. Caveman's vision is to make all businesses, from SMEs to multinational corporations, in the Malaysia visible online.
Transforming brick and mortar shops into the online kingdom; provide exceptional value to your business. Focusing on producing the best possible experience for your customers with state of the art creative, personalization tactics, and advanced performance data analysis.
Highlights
Facebook Blueprint Certified
Google Premium Partnership
Certified Analytics Professional (CAP)
Whether it's focusing on boosting your business's customer engagement on social media or investing in video production to improve your online reach, you can leave it to a digital marketing agency to figure out what's best for you.
Were you able to find a digital marketing agency you like here? Leave your comments down below and let us know how it went. We'd love to hear from you!
Oh, and if you want to leave your own mark in the online world and further improve your business or individual venture, why don't you check out our list for the best website builders in Malaysia and get started with your very own website? No one ever said you couldn't try to do some parts of your digital marketing yourself!
31. Magnus Digital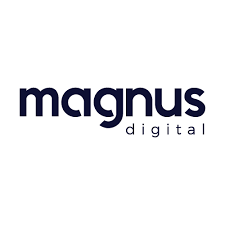 BEST FOR
Digital Marketing Solutions
PRODUCTS
Creative Agencies Malaysia: Web Design & Development, E-commerce Web Development, Search Engine Optimization, Social Media Management, Social Media Marketing, Creative Design UI/UX, Digital Marketing Audit
WEBSITE
magnusdigital.my
ADDRESS
116-1, Jalan Mega Mendung, Taman United, 58200 Kuala Lumpur, Malaysia
CONTACT DETAILS
03-79727868 /

[email protected]

OPERATING HOURS
Mon to Fri: 10am – 6pm
Magnus Digital is a digital marketing agency that helps businesses and brands have sustainable success through digital marketing.
They are based in Kuala Lumpur, Malaysia, and prides themselves on being innovative digital strategists up for any job.
Equipped with the latest resources and strategies, the company is driven to deliver the best digital solutions that satisfy each of the clients' needs. They are commended for their excellent service both locally and internationally and make sure that their services are also cost-effective, negotiable, and relevant.
They are known to deliver result-driven results accompanied by strong ethics in every project that they do. The company also acts as collaborators who work with their clients and partake in active participation in order to deliver sustainable digital solutions.
Highlights
Utilizes latest technologies and strategies
Accommodates both local and international demand
Rest-driven and ethical
Customer Reviews
Here is a review from a client:
"I strongly recommend Magnus Digital for anyone with an interest to have a website. For someone who has not much knowledge on how a website works, they were very supportive in guiding me across the ideas and strategies needed for my website. The final result really pleased me as I loved the web design they have produced for me which was fantastic. They developed a website that is SEO-friendly with fast page loading speed and optimization to ensure my website is performing well. It was all done within an efficient timeline. In other words, I can now proudly present my website to my customers" – Ryan Su
32. Web Hero
WebHero is a digital marketing agency based in Penang that's committed to helping service-based businesses.
Aside from offering their wide array of services, which includes the creation of websites as well as strategies like social media marketing and PPC, they're also dedicated to educating their clients so that they can better understand the ever-changing marketing strategies needed to survive in entrepreneurship nowadays.
Highlights
Web design
Social media marketing
Pay per click
Search engine optimisation
Business email hosting
Maintenance service
33. iMarketing MY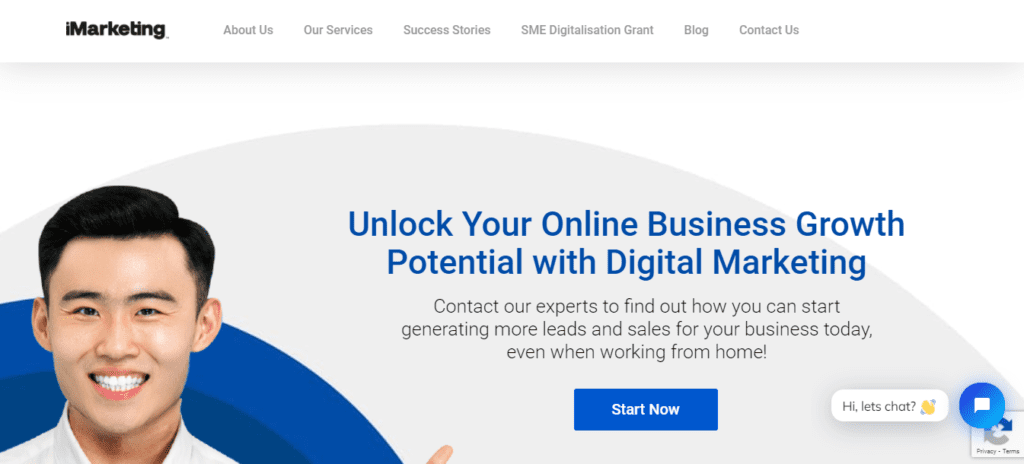 BEST FOR
Overcoming Digital Marketing Challenges
PRODUCTS
SEO, Google Ads, Display Ads, Social Media Ads
WEBSITE
https://imarketing.my/
ADDRESS
V02-07-09, Sunway Velocity
Jalan Peel, Kuala Lumpur,
55100 Malaysia.
CONTACT DETAILS
Phone: 03 6789 2263
WhatsApp: +6011-5633 2263
Email:

[email protected]

OPERATING HOURS
Contact for more information
iMarketing was launched in 2018 as a business unit of the privately owned Acme Commerce Sdn Bhd, established in 1989. Over the years, they have collaborated with top SMEs and MNCs with the aim of helping businesses overcome digital marketing challenges and turn them into opportunities.
We love how they help different businesses by providing them with personalized digital marketing strategies. They believe that this is the key to taking businesses to new heights.
With them, your digital business will definitely get more views and traffic. What makes them different from other companies is that they take the complexity out of digital and turn it into a revenue-driving system for our clients.
Additionally, they are committed to serving their clients to a point where they feel the optimum level of satisfaction. And by the way, they are highly collaborative so that they serve and protect the interest of all stakeholders.
Highlights
Free SEO audit on 3 minutes
Result driven
Honest and transparent
34. Monocal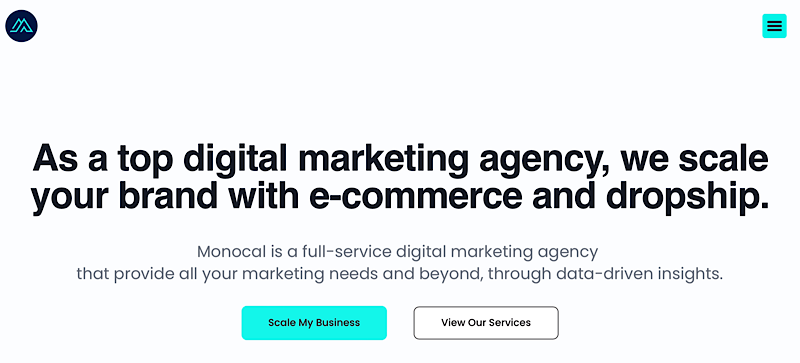 BEST FOR
Client-oriented marketing strategy
PRODUCTS
Facebook ads, Google ads, TikTok ads, Agent Recruitment for Agent-Based Business, Search Engine Optimization (SEO), Increase Sales Marketing Strategy, Website Development Services, Content Marketing Services, and etc.
WEBSITE
https://www.monocal.io
ADDRESS
14-3F, Jalan Setia Perdana AY U13/AY, Setia Alam, 40170 Shah Alam, Selangor, Malaysia
CONTACT DETAILS
Email:

[email protected]

Tel: +60129087489
OPERATING HOURS
Contact for more information
Monocal is a digital marketing agency that is centered on a client-focused process of marketing strategy. Since its establishment in 2016, it has already saved RM 20 million of revenue for its clients.
As a digital marketing agency, Monocal works with high-value direct-to-consumer brands. It operates with dedication, transparency, and substantial research for every client.
The agency offers services in Facebook ads, Google ads, TikTok ads, agent recruitment for agent-based businesses, sales marketing strategy, website development, and content marketing. These belong under the realm of digital marketing, websites, content, and branding.
Price lists are not available for viewing, however, the agency is flexible in adjusting marketing plans depending on the desire of its clients. Subscriptions may also be cancelled upon agreement.
Monocal is located in Selangor, Malaysia. No office hours are available, however contact details can be found on their website.
Highlights
Wide range of services
Flexible marketing plans
Over five years of experience
Inquiries may be sent through its website
Customer Review
Monocal prides itself as a trusted agency by its clients. Here is a review from one of its satisfied client:
"I now understand why Monocal came so highly recommended. Their end-to-end capability enabled me to focus on growing my business even more." – Puan Balkis, CEO of Hakak Maneh