The 7 Best Dermatologists in Johor Bahru
Photo credit: Shutterstock
Our skin changes as we grow older, as it becomes more prone to accumulating diseases. In order to maintain your healthy glow, the best dermatologists in Johor Bahru are available to help solve your skin problems.
And to make things easier, we've gathered up a list of clinics based on their range of aesthetic treatments, cost-effective prices, and customer reviews.
To finally get you started on the road to skin rejuvenation, check out our list of the best dermatologists in Johor Bahru below.
1.  Dr Lynda Quah and Dr Kavin Tan – Revival Medical Clinic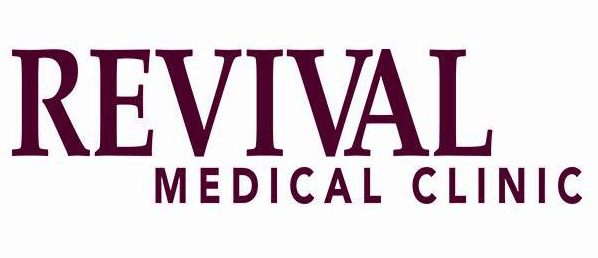 BEST FOR 
Aesthetic services
PRODUCTS
– Botulinum Toxin A

– Dermal Filler
– Skin Hydrating Booster
– Rejuran Healer
– Hair Filler

– Thread Lift

– Lipodissolve
– Venus Legacy
– Ultherapy
– Coolsculpting
– SilkPeel Dermal Infusion Facial Treatment
– Sharplight Formax Plus Light Therapy
– Chemical Peel
– Fractional eCO2 Laser Resurfacing
– Redustim
– Spectra Advanced C Peel Laser
– 755 PicoSure Laser

WEBSITE
https://www.revival.com.my/
ADDRESS
8, Jalan Sutera Tanjung 8/3, Taman Sutera Utama, 81300 Skudai, Johor, Malaysia
CONTACT DETAILS
Tel: +60 16-772 3833
OPERATING HOURS
Mon to Fri: 9:00am-6:30pm

Sat: 9:00am-4:00pm
Revival Medical Clinic is led by one of their renowned aesthetic physicians, Dr Lynda Quah, whose focus lies on non-invasive medical cosmetics.
Aside from aesthetic medicine, she also touches on rejuvenation aesthetic treatments and dermatology in order to help her patients achieve physical and mental well-being.
Dr Quah is one of the best dermatologists in Johor Bahru whose mission is to make people feel comfortable in their skin through the help of cutting-edge aesthetic methods. On the other hand, Dr Tan graduated under the Bachelor of Medicine and Bachelor of Surgery (IMU). Furthermore, he also had his Fellowship in the Korean College of Cosmetic Surgery (KCCS).
They're both impressive with the achievements they've made over the years, and that's how they made our list!
Highlights
Botox, fillers & threadlift
Cosmetology lasers & chemical peels
Body slimming & sculpting
Stem cell & anti aging therapy
Customer Reviews 
Dr Lynda is recommended by their customers because she is very gentle and has great recommendations for your concerns. The nurses at Revival Medical Clinic are also very well trained and professional.
Some clients shared their reviews:
"Dr Lynda is very friendly and provides a very good service with detailed explanation. She has solutions for all type skin problems. Excellent service and the staffs are caring and friendly too. Reasonable charges with cozy environment. My experience with them was great and pleasant.Thank you Revival! You are the best! Definitely recommending this!"
"Came with a friend to try coolsculpting and was pleasantly surprised by how big the place and room is. They even have shower facility. We have our beds side by side to keep each other company. Nurses and doctor are very friendly. They ensured that we are comfortable. Highly recommend this clinic for any treatments! ?"
2.  Dr Chee Hui Bing – Estee Clinic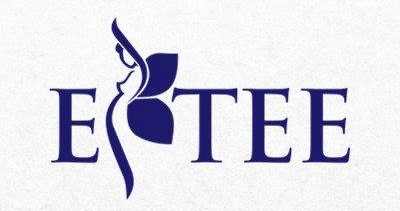 BEST FOR 
Aesthetic laser treatments
PRODUCTS
Restylane skin booster speciality centre

CO2+ PRP for acne scars revision

Aesthetics

Botox

Filler

Whitening

Laser treatment

WEBSITE
https://esteeclinic-bukitindah.business.site/
ADDRESS
43, Jalan Indah 15/2 Taman Bukit Indah 81200 Johor Bahru Johor Malaysia
CONTACT DETAILS
Tel: 07-239 5866 / 012-431 5136
OPERATING HOURS
Mon to Sat: 9:00 AM – 7:00 PM

Sun: 10:00 AM – 6:00 PM
Estee Clinic is led by aesthetic doctor Dr Chee Hui Bing, one of the best dermatologists in Johor Bahru whose focus lies in aesthetics, anti-aging, whitening, and skin care solutions.
With the support of other certified doctors, he and his colleagues at the clinic are able to solve all kinds of skin problems with the use of both invasive and non invasive procedures.
Dr Bing is also best known for his strong interest in laser treatments, cosmetic solutions, dermatology, and personal care.
Highlights
Premium medical facials
ND Yag laser
CO2 laser
Face thread lift
Customer Reviews 
Dr Chee Hui Bing is praised by his clients for offering satisfying results, excellent service, and comfortable treatments.
Some clients shared their reviews:
"Excellent Service and Treatment Result ! Doctor and Staff friendly,will recommend to friends !" 
"Comfortable and clean environment, professional licensed doctors will prescribe prescription according to their skin problems. If you want to take care of them, you need to find a trusted doctor"
3.  Dr Winnie Wong – Beau & Hans
Dr Winnie Wong is one of the head doctors of Beau & Hans. They offer quality and expert medical solutions for all kinds of skin concerns, including allergies, acne, scars, pigmentation, and skin discoloration.
Dr Wong also tackles anti-aging treatments with the help of other well-trained doctors who handle laser treatments for skin rejuvenation and skin tightening.
One of the best dermatologists in Johor Bahru, Dr Winnie Wong focuses on her patients' wellness, offering dietary restrictions, skin care exams, and modern treatments.
Highlights
Skin pigmentation treatment
Skin tightening treatment
Dark eye circle treatment
Customer Reviews 
According to patients of Dr Winnie Wong, she is very thorough in explaining procedures and clearing up whatever doubts you have.
Some clients shared their reviews:
"I have lots of freckles around my nose due to lots of sun exposure, and I decided to have them removed using Lutronics laser. Winnie was very thorough in explaining the whole treatment process, and has been following up to make sure my skin is healing normally. 4 days later my skin is almost freckle free!" 
"Definitely recommend this place for your aesthetic & skincare needs, clean, professional and friendly, thanks to Dr Winnie and Melody for providing detailed advice and warm service??"
4.  Dr Ko Chung Beng – Dr Ko Skin Specialist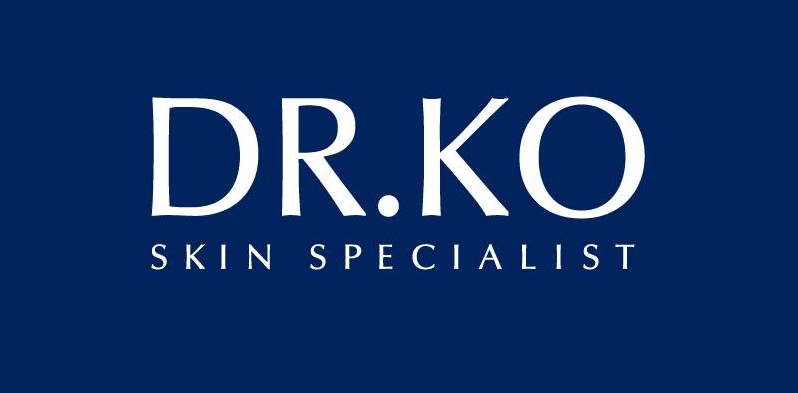 BEST FOR 
Dermatology and cosmetic surgery
PRODUCTS
Cosmetic surgery and aesthetic services
WEBSITE
https://www.koskinspecialist.com/
ADDRESS
101, Jalan Kuning, Taman Pelangi, 80400 Johor Bahru, Johor, Malaysia
CONTACT DETAILS
Tel: +60 7-338 1878
OPERATING HOURS
Monday/ Thursday/Saturday: 10am – 6pm

Tuesday/ Wednesday/Friday: 10am – 9pm
One of the best dermatologists in Johor Bahru, Dr Ko Chung Beng of Dr Ko Skin Specialist offers an all-inclusive range of dermatology and cosmetic surgery solutions.
He is a renowned consultant dermatologist with years of experience in the industry, who has built a reputation and gained the trust of medical partners and patients around the world.
Dr Ko is also known for handling state-of-the-art equipment and cutting edge techniques with the help of other highly skilled doctors who allow only the best results.
Highlights
Laser hair removal
Fat & cellulite reduction
Face lift & facial bone reshaping
Customer Reviews 
Patients not only recommend Dr Ko Chung Beng for being attentive, caring, and professional, but also for his good treatments and fabulous service.
Some clients shared their reviews:
"Good service with kind staff. Drs are very capable and efficient. Worth every penny?" 
"Good doc who explain my skin condition and made me feel very comfortable. Staffs always helpful and good manner."
5.  Dr Terence Teoh – Pinnacle Figure Aesthetic Center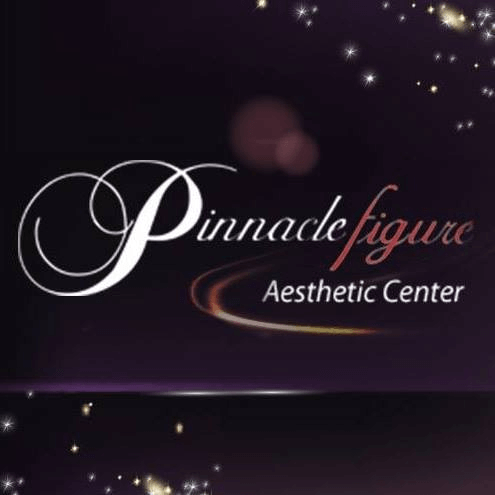 BEST FOR 
Aesthetic solutions
PRODUCTS
Skin, face, and body treatments
WEBSITE
http://www.pinnaclefigure.com/
ADDRESS
No. 18A, Jalan Harimau Tarum, Taman Century 80250 Johor Bahru, Johor , Malaysia.
CONTACT DETAILS
Tel: 016-7330729

Whatsapp: +6016-7330729

Email: [email protected]

OPERATING HOURS
Tues to Fri: 9:00am-4:30pm

Sat: 9:00am-12:00pm
Pinnacle Figure Aesthetic Center is led by medical director Dr Terence Teoh, one of the best dermatologists in Johor Bahru who's devoted a decade of serving in the industry of aesthetics.
He guarantees that the clinic is a place where the clients are considered their highest priority, delivering quality treatments as well as different skin care solutions, all at affordable prices.
Dr Teoh also makes sure his clients are safe and comfortable by providing a private environment and using only licensed skin treatments.
Highlights
Customer Reviews
Good service, experienced treatments, and good value for money are just some of the reasons clients recommend Dr Terence Teoh.
Some clients shared their reviews:
"Highly recommended. Good quality reliable service with noticeable results. Value for money too." 
"Really luv the services here .. Friendly Dr n staffs! definitely will cum back again .. Looking forward to my next week trip!"
6. Dr Wee Clinic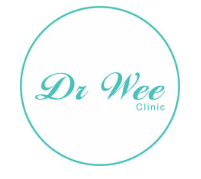 | | |
| --- | --- |
| BEST FOR  | Healthy Aging, Medical Aesthetic Services |
| PRODUCTS | Filler, Botulinum Toxin (BOTOX), Lasers For Treating Skin Pigmentation, INTENSE PULSE LIGHT (IPL), MICRODERMABRASION CHEMICAL PEEL (Superficial), Vaccination, Anti-aging Service, Weight Management Program, Hair Problems, Skin Problems, Travel Health, Total Wellness Program, Dressing, Minor Surgical Procedures, Pregnancy Test, Electrocardiogram (ECG), Blood Tests, Urine Tests, Medical Check up, Family Medicine |
| WEBSITE | https://www.drweeclinic.com/ |
| ADDRESS | 87 Jalan Harimau Tarum Taman Century 80250 Johor Bahru Johor, Malaysia |
| CONTACT DETAILS | 6017-5547977 |
| OPERATING HOURS | Monday – Sunday: 10:00 am -7:00 pm |
Dr. Wee Clinic is a certified aesthetic clinic. The team is filled with knowledgeable and talented individuals.
Making sure you they will surpass your expectation with them and making you come back for more of their services
Highlights
Professional workers

Sanitized items

Environmental friendly
Customer Reviews
Here's a review from one of Dr. Wee Clinic's clients:
"Doctors and nurses are so kind and attentive, they won't charge for anything."
Here's another one:
"They gave excellent treatment results and gave you full service in anything."
7. Dermed Clinic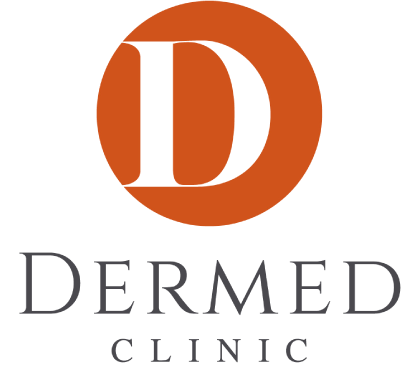 BEST FOR 
Medical Aesthetic
PRODUCTS
Dermatology ,Laser and Aesthetic
WEBSITE
https://dermedclinic.com/
ADDRESS
G02 & 01-02, Blok 5, Danga Bay, Jalan Skudai, Batu 4 1/2, Danga Bay, 80200 Johor Bahru, Johor (Next to 7 spice restaurant)
CONTACT DETAILS
011 3322 0069 |

[email protected]

OPERATING HOURS
Sat-Thur: 10am -7pm

Friday: Closed
Dermed Clinic is led by Dr Muniandi who has years of experience in field of Dermatology and Aesthetic medicine.We offer quality and expert medical advice for all kinds of skin care solutions,all at affordable price.
Highlights
Ministry of Health Certified Medical Practitioner
Skin Pigmentation Treatment
Customized Skin Treatment
Customer Reviews 
Some clients shared their reviews:
"I would definitely recommend Dr Muniandi. He is very helpful and gives right treatment for my family member. Very friendly too. The clinic staffs are very helpful too. Tq"
"Friendly and experienced doctor .Reasonable price. Most recommended skin clinic.."
Taking care of your body is a major way to uplift your confidence and help you feel good about yourself. And with the support of these professionals, you're able to achieve wellness and healthy skin!
Were you able to find a dermatologist for you? Leave your comments down below and let us know how it went. We'd love to hear from you!
On another note, just like our skin, the rest of our body should be well-maintained too. Check out our list of the best dental clinics in Johor Bahru to keep that smile shining if you're concerned about that other part of your appearance.