5 Best Colleges in Penang
Source: Changbok Ko via Unsplash
Where you go for college can significantly affect your track in life. To secure yourself a good future, the best colleges in Penang can provide you with high-quality tertiary education as well as extracurriculars that will enrich your life.
Still undecided on which college to go to? Below is a list of some of the best colleges in Penang you should definitely consider.
1. Universiti Sains Malaysia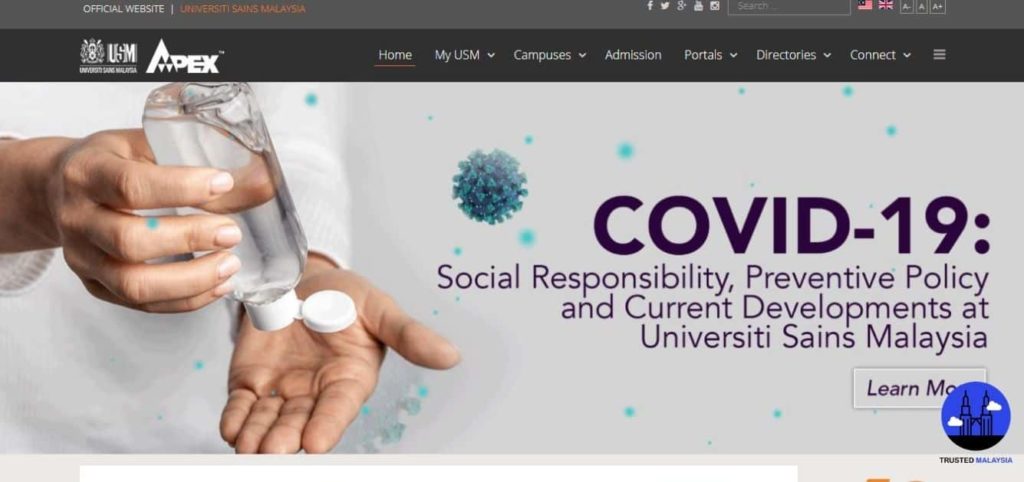 Universiti Sains Malaysia is a sought-after research university in Malaysia that offers courses in various disciplines, such as medicine, science, engineering, literature, and arts. In Penang, it has three campuses, which are the main, health and engineering buildings.
Besides avenues for learning, the best college in Penang also provides its students with a conducive space to live in. In fact, the hostels in its student village house 75% of its studentry.
It also has sports and recreation facilities. The main campus alone has an Olympic-size swimming pool, cultural hall, museum, bookshop, and a fine art gallery.
Moreover, Universiti Sains Malaysia takes care of its students' wellbeing with motivational guidance and counselling services.
Highlights
Research university
Multidisciplinary
Student village
Sports and recreational facilities
Motivational guidance and counselling services
2. Sentral College Penang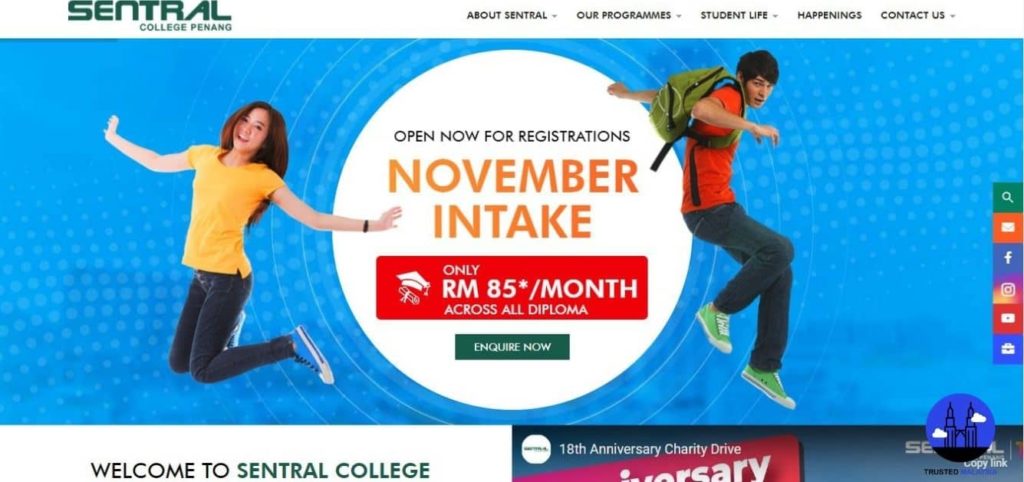 Sentral College Penang's course offerings are industry-driven. To be exact, they offer courses such as accounting, business, IT, education and tourism.
Their curriculums are also streamlined to assure that their students can easily get jobs after graduation. Classes are also taught by Master and PhD holders who are passionate and committed to teaching.
Sentral College Penang, one of the best colleges in Penang, does not only focus on academics. Their clubs conduct regular activities to contribute to students' holistic formation, preparing them for the real world.
They offer scholarships to deserving students in an effort to provide equal opportunities to obtain high-quality education.
Simultaneously, Sentral College Penang also presents a scenic place to study, with its 14-storey building overlooking the sea as well as the city.
Highlights
Industry-driven course offerings
Streamlined curriculums
Clubs for holistic formation
Overlooking the sea and the city
3. Han Chiang University College of Communication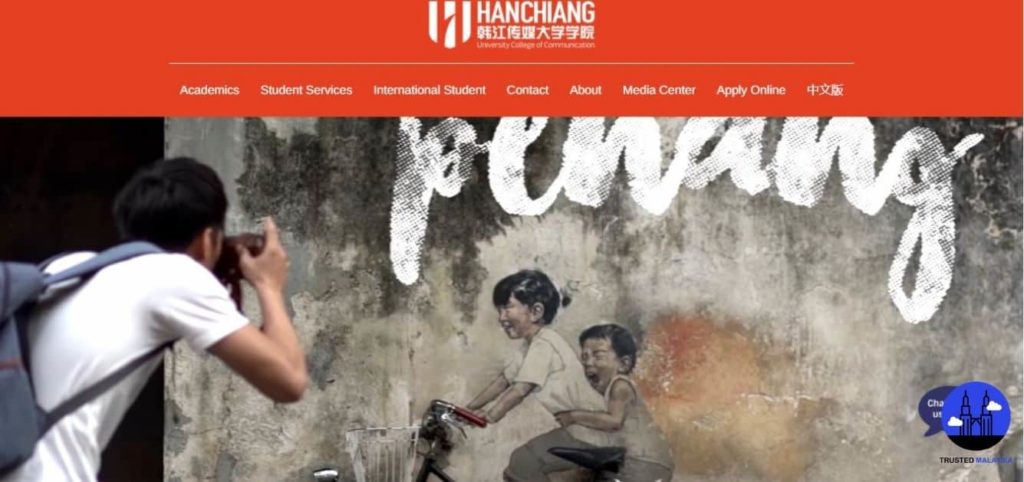 Han Chiang University College of Communication is a non-profit educational institution offering affordable yet quality education. They maintain the highest standards in learning, teaching, and scholarships.
Being the first university college of communication in the country, it offers a wide selection of programmes in communication and media. Students are also given on and off-campus avenues to excel in these fields.
While the best college in Penang has world-class communication and media curricula, Han Chiang University also offers courses in applied creative arts and design, business and management, Chinese studies, and more.
Highlights
Affordable, quality education
First university college of Communication in Malaysia
Programmes in communication and media
Opportunities on and off-campus to excel
Courses in applied creative arts and design, business and management, Chinese studies, language and more
4. SEGi College Penang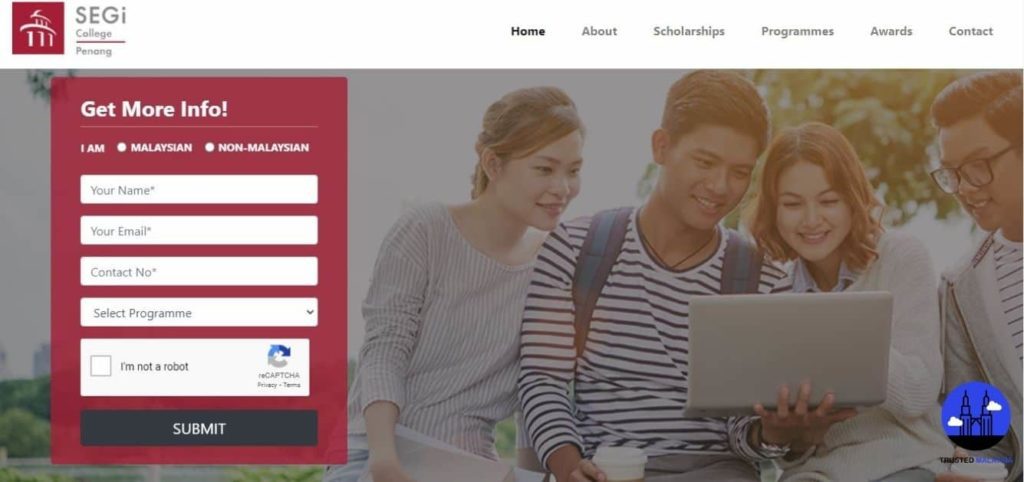 BEST FOR
Conducive learning environment
PRODUCTS
https://segi.edu.my/penang
WEBSITE
https://segi.edu.my/penang
ADDRESS
Wisma Greenhall, 43, Jalan Green Hall, 10200 George Town, Pulau Pinang, Malaysia
CONTACT DETAILS
+604 263 3888 +6013 629 4880

[email protected]

OPERATING HOURS
Monday – Friday: 9:00 AM – 7:00 PM Saturday: 9:00 AM – 5:00 PM Sunday: 10:00 AM – 4:00 PM
What makes SEGi College one of the best colleges in Penang is the conducive learning environment it provides its students.
Nestled in a coastal location in Penang, students can enjoy a refreshing atmosphere and affordable cost of living. The campus is also equipped with modern educational facilities and other convenient amenities.
To top it all off, there are restaurants, shopping malls, banks, and transport hubs nearby.
SEGi College Penang offers an array of programmes. They teach classes in business, early childhood education, information technology, tourism, and many more.
Their comprehensive syllabus and personal approach to teaching make sure that their students are receiving the best quality education possible.
Highlights
Coastal location
Refreshing atmosphere
Modern educational facilities
Proximity to retail establishments and services
Wide array of programmes
5. INTI International College Penang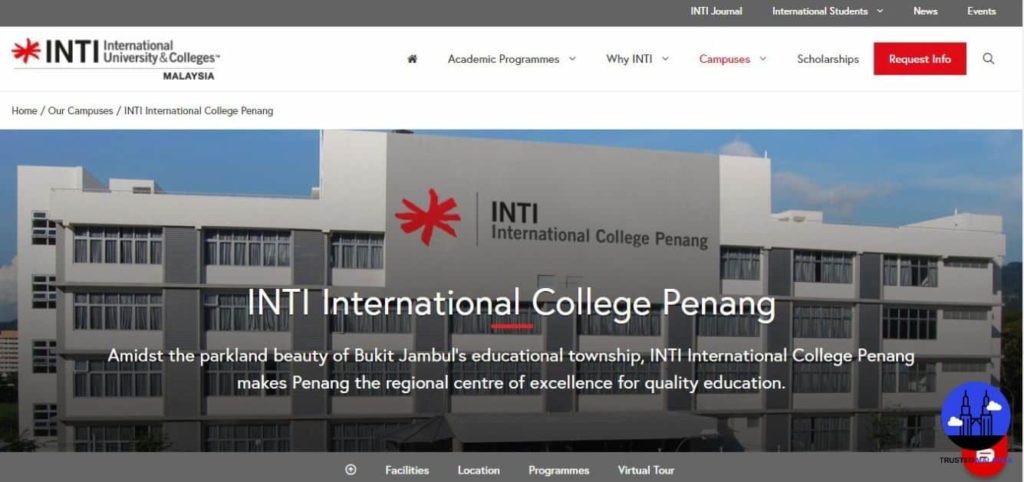 Like other educational institutions, INTI College Penang strives to provide their students holistic education. Their approach to this is through rendering world-class programmes and using platforms that incorporate academics and the arts.
What makes it one of the best colleges in Penang, however, are its top-notch amenities for a hands-on learning experience.
They have ICT labs, studios for various media, a mock hotel reception, a restaurant, and kitchens. There are also workshops and labs for different science specialisations, such as the thermofluid lab and solid mechanics lab.
INTI College Penang also has no shortage of sports and leisure facilities. Plus, this best college in Penang has a surau to provide Muslim students with a facility for prayer.
Highlights
Top-notch amenities
Mock hotel reception, a restaurant, and kitchens
Labs for different science specialisations
Surau for Muslim students
With the best colleges in Penang, you can learn the most about your dream career and widen your knowledge about the world.
To help you move into your new residence in or out of campus, check out our list of the best movers in Penang.