The 6 Best Colleges in Malaysia
Source: Vasily Koloda via Unsplash
Choosing a college may be daunting, especially because it is a new chapter in life. You may be pressured to choose among the best colleges in Malaysia, but may also not know what you're looking for just yet.
To help you figure out which college fits you best, we have listed a few of the best colleges in Malaysia in this list below.
1. Universiti Putra Malaysia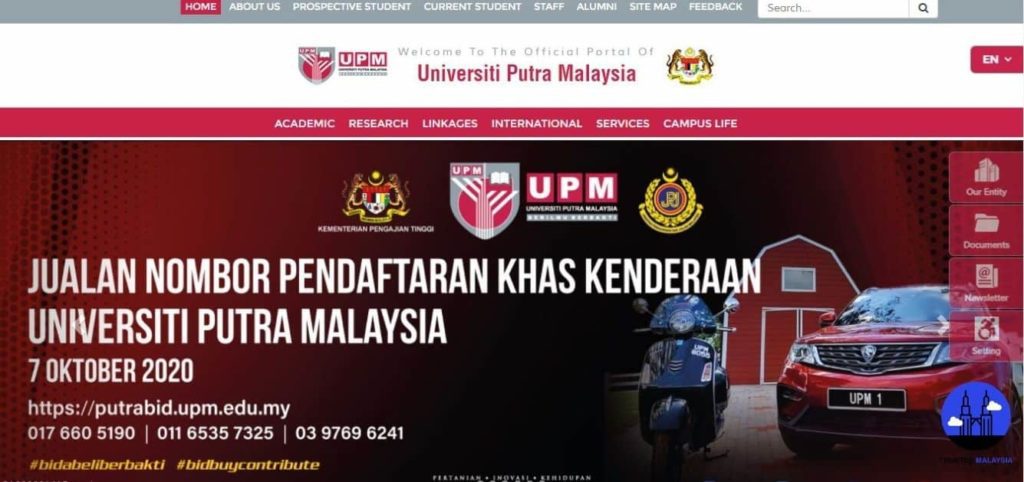 Universiti Putra Malaysia is one of the best colleges in Malaysia because it offers students more than just academic programmes.
Besides a wide selection of undergraduate and postgraduate programmes in both the sciences and the arts, students here get a rich variety of associations and clubs. The university also provides avenues to celebrate Malaysian arts and culture.
The college is also not short of convenient amenities. Students have access to the Internet, computer laboratories, as well as video and audio equipment that they might need for their studies. Sports and recreation facilities are also available for their enjoyment.
This one of our picks for the best college in Malaysia also has student housing. For safety, they have a reliable emergency response and provide health alerts in case of communicable diseases on campus.
They are also equipped with medical and dental facilities for conditions that need urgent care.
To ensure students' holistic wellness, there is also a mosque inside the campus.
Highlights
Wide selection of graduate and undergraduate programmes
Malaysian art and culture appreciation
Student housing
Reliable emergency response, health alerts
Mosque in-campus
2. Universiti Teknologi Petronas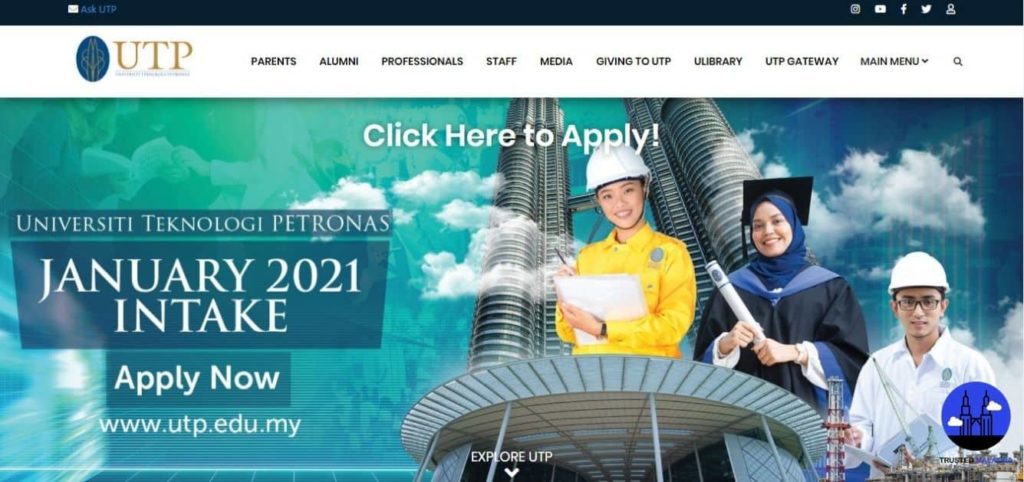 For students looking for a university to study undergraduate or postgraduate science, engineering, technology, and business management, Universiti Teknologi Petronas is a great choice.
This college produces relevant research on oil, gas, and energy sectors, enabled by grants as well as top-notch research facilities.
They also have a sports complex with a basketball court, tennis court, swimming pool, and more for their students' physical fitness. Plus, there are also student societies for student involvement.
In case of any health emergency, they even have a fully-equipped health centre with experienced medical staff ready to provide their services 24/7.
Another thing that makes Universiti Teknologi Petronas one of the best colleges in Malaysia is that their campus and facilities are designed to give easy access to disabled students and faculty.
Highlights
Programmes in science, engineering, technology, and business management
Research-intensive
Sports complex
Student societies
24/7 health centre
Disabled-friendly campus and facilities
3. Universiti Sains Malaysia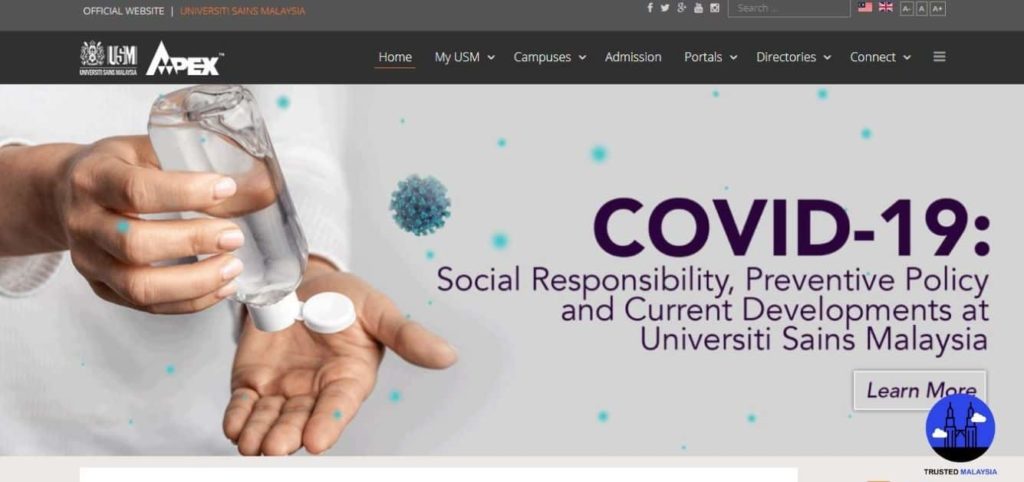 Universiti Sains Malaysia offers undergraduate and postgraduate courses. Specifically, their offerings include medicine, science, engineering, literature, and arts.
They have 4 campuses – the main campus, engineering campus, health campus, and postgraduate campus.
Attesting that this college creates a desirable learning environment, many of the students prefer to live in their student village.
This has residence halls, a cultural hall, sports facilities and an Olympic-sized swimming pool. There is also a bookshop, museum, and a fine art gallery on campus.
What's more, this best college in Malaysia puts an emphasis on students' wellbeing, providing motivational guidance and counselling services.
For individuals who cannot attend classes on campus, this best college in Malaysia also offers distance learning programmes.
Highlights
4 campuses
Student village with full amenities
Motivational guidance and counselling services
Distance learning programmes
4. Universiti Teknologi Malaysia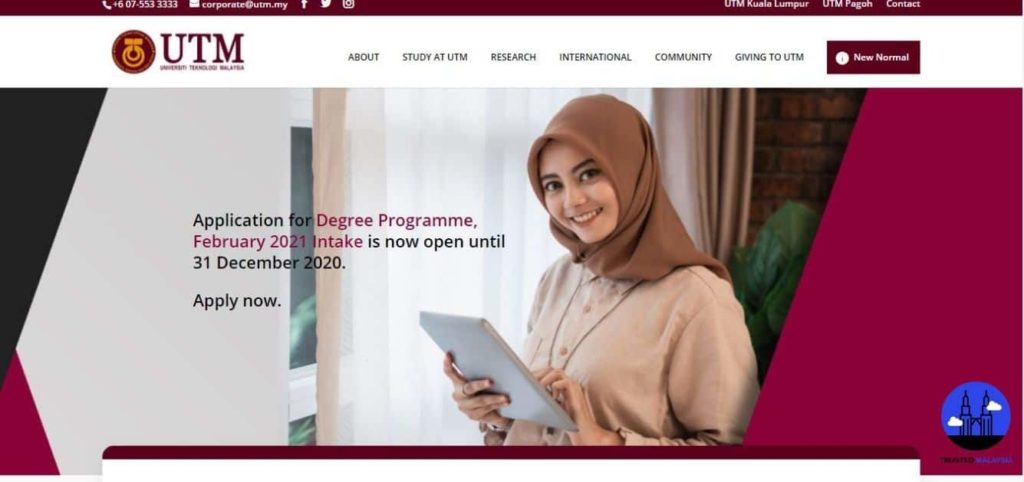 Universiti Teknologi Malaysia is one of the most notable universities in Malaysia for courses in engineering and technology. It offers a wide variety of programmes, including diploma, degree, postgraduate and executive.
Its campus is undoubtedly a conducive space for learning, with state-of-the-art educational facilities, convenient accommodation, and fantastic sport and social facilities. These amenities alone make it one of the best colleges in Malaysia.
Their Johor Bahru main campus alone has 10 residential colleges that can house 14,000 students. Most units are also fully furnished with access to IT facilities and Internet.
Each residential college also has its own cafeteria, convenient store, common room, multipurpose hall, muslim prayer room, and tennis court.
Universiti Teknologi Malaysia also has 2 other campuses in Pagoh and Kuala Lumpur.
Highlights
Courses in engineering and technology
Wide variety of programmes
10 residential colleges
Most units are fully furnished
Convenient amenities
5. Universiti Malaya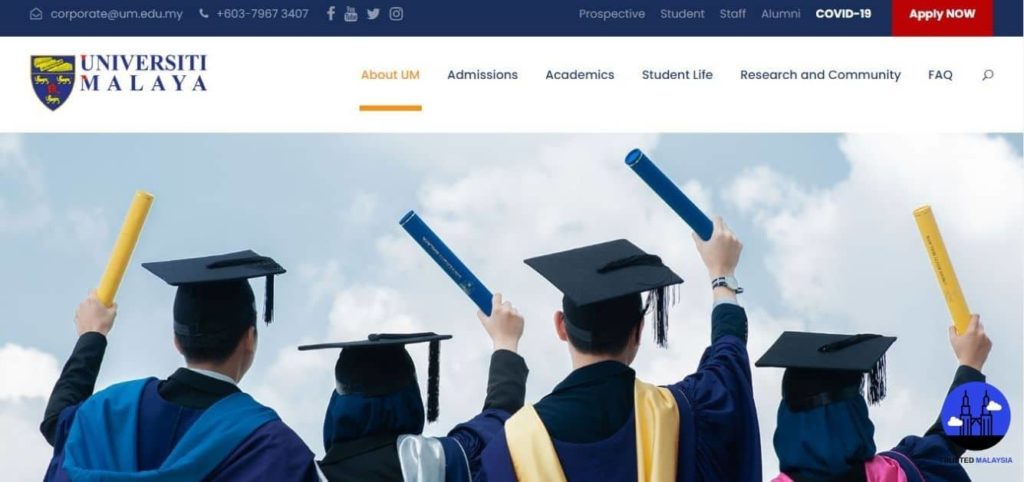 BEST FOR:
Graduate Employability & Career Affairs programmes
PRODUCTS:
https://www.um.edu.my/
WEBSITE:
https://www.um.edu.my/
ADDRESS:
Jalan Universiti, 50603 Kuala Lumpur, Wilayah Persekutuan Kuala Lumpur, Malaysia
CONTACT DETAILS:
+603-7967 3407

[email protected]

OPERATING HOURS:
Monday – Friday: 10:00AM – 10:00PM
Universiti Malaya offers a wide selection of courses, including the usual medicine, sciences, and engineering. They also have cultural, Islamic, and Malay studies, as well as social sciences and sports sciences
This best college in Malaysia has 12 residential colleges, one of them being dedicated to disabled students.
They also provide health services in-campus, including psychology management and counselling.
This one of our picks for the best college in Malaysia also cares for students' life after university with dedicated Graduate Employability & Career Affairs programmes that prepare students for employment.
Highlights
Wide selection of courses
Cultural, Islamic, and Malay studies, social sciences, and sports sciences
12 residential colleges
One residence for disabled students
Psychology management and counselling services
Graduate Employability & Career Affairs programmes
6. Imperium International College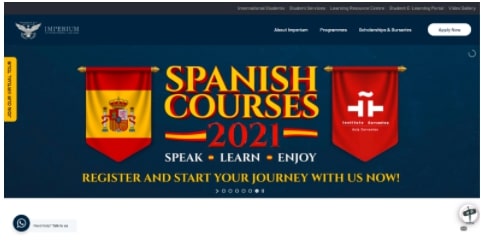 Imperium International College is a multi-disciplinary education provider that will enable all students to reach the best of their capacity. They offer a wide range of academic, professional and vocational programs that ensure competencies and qualifications on your road towards high-growth sectors and successful employment.
Numerous opportunities also await you overseas with their international partnerships with University of London and Anglia Ruskin University. A better future is one click away, so apply to their programs now.
Highlights
Professional programs – They offer the Association of Chartered Certified Accountants (ACCA) and ACCA Foundation in Accounting (FIA) programmes.
Overseas – partnerships with overseas universities to conduct '3+0' programmes
Were you able to find the best college in Malaysia in this list? Let us know in the comments.
To prepare for college entrance exams and ensure your admission into your choice college, check out our list of the best tuition centres in Malaysia too, by the way.